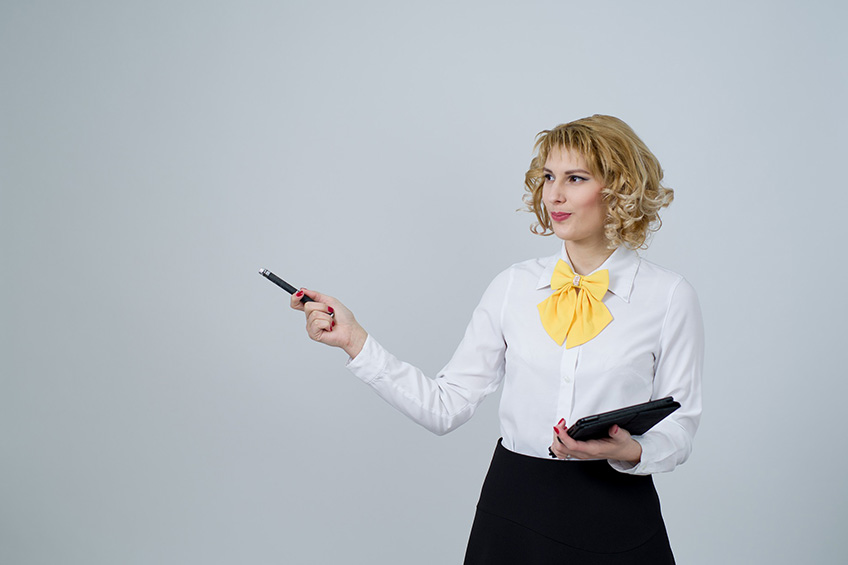 Let's face it: Teacher trainings and faculty meetings have a bad reputation.
And no matter how much we enjoy our colleagues and respect their company, being forced to endure a day of lectures and workshops just isn't fun.
But what if that weren't always the case? Because professional development is an unavoidable aspect of working in education, it's time to make it more enjoyable for everyone.
Here's how to spice up ordinary teacher trainings to create an event your staff will look forward to.
Planning and Preparation
When planning your teacher training, it's important to outline what you want to accomplish first.
Teachers Resource Force says it can be helpful to print out an agenda before the meeting gets started.
This not only gives teachers an idea of what's going to be at the conference, but it also helps them think about how they'd like to contribute, and think about potential questions and discussions. Most importantly, it helps everyone stay on track so the meeting doesn't go over its allotted time.
To keep the event personal and valuable, teacher and education blogger Brian Sztabnik says to focus on communal celebration and honest reflection. "Its fundamental reason for being should be to inquire where individuals are, where they want to go, and what tools and talents can best be harnessed to get them there," he writes.
Switch things up
Another idea to consider when planning staff trainings is to flip the meeting itself. Flipped learning has shown many benefits for students, so why not try it for teachers?
Principal Amy Heavin says flipping the staff meeting helps faculty members focus more on discussion and reflection rather than on procedure and policy. Heavin explains how she films herself teaching her training topics and uploads them into videos for her staff to watch on their own time. This strategic use of technology frees up more time during the meeting, where staff can communicate, ask questions and ultimately be more engaged.
Mary Burns, the senior learning technologist specialist at Education Development Center, adds that flipped teacher training can also conserve resources. By using technology to teach lessons and conduct workshops, more money can be saved and expertise can be applied to a broader audience.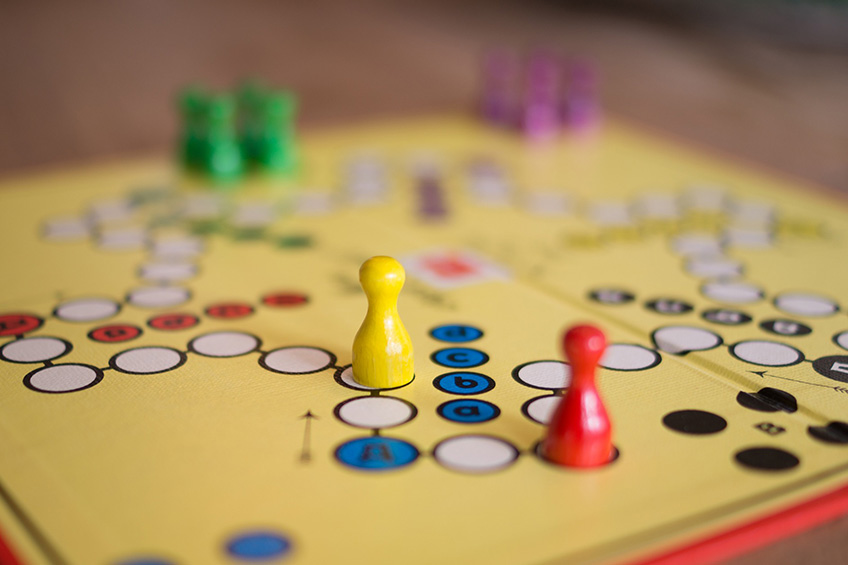 Redefine Teacher Training
If you want to provide an enjoyable teacher training experience, you should consider straying from the traditional conference model. For example, incorporating more technology into teacher training can create meetings that are more engaging, memorable and enjoyable.
This can also get your faculty and staff prepared for the next generation of teaching.
At Osiris Educational, teacher trainer and writer Andy Griffiths says that e-learning training and in-classroom videos will define the future of teacher education. More access to technology gives teachers more insight into how great teachers operate, helping to elevate the profession as a whole.
Infusing technology into all aspects of meetings and trainings can also help teachers adopt a new way of thinking, says edtech teacher Joseph South. In turn, this will help teachers get more accustomed to using technology in their own classrooms, which will keep students ahead.
Gamification
Another way to create more engaging teacher training is to incorporate gamification. Matt Baier, Director of the Center for Innovation at Cathedral Catholic High School in San Diego from 2012 to 2015, believes in gamification as a powerful technique for engaging teachers in professional development.
To help teachers become more comfortable and effective at teaching with technology tools, Baier and a colleague created a teacher development program that guides teachers through challenges and offers 24/7 support. This promotes collaboration, makes learning fun and productive, and elicits positive emotions.
Another gamification idea comes from speaker and blogger Carl Hooker, who sought an interactive approach to teacher training. Part scavenger hunt, part leadership challenge, the three-day "learning festival" paired up attendees in teams and sent them on a learning race that "combined collaboration, interaction, problem solving, movement, and creation all at once."
Emphasize Peer-to-Peer Collaboration
Emphasizing collaboration between colleagues is a great way to create a positive school culture. Teacher and education writer Jessica Cuthbertson says that it also helps drive subject interest and supports a school's professional development network.
Another way to emphasize collaboration among teachers is to create a space where teachers are encouraged to share. According to Katie Brown on Teach to Lead, her school's staff meetings carve out time for "Show & Shares," where each teacher has a chance to share strategies and explain what's working and what isn't.
This frees up more time for teachers to lead teachers, cuts down on business talk and creates a culture fueled by teacher leadership.
Teacher Learning Activities
To provide ideas for a more collaborative approach to teacher training, Stephanie McConnell, author of the education blog Principal Principles, provides worksheets and printable guides. Her activities involve GPS navigation, puzzles and even a spinoff game of the show Seinfeld.
These out-of-the box ideas are sure to challenge the traditional notion of conferences and keep staff interested. Teacher training should also involve hands-on involvement in real schools, says education writer John Merrow. Because people tend to imitate what's done to them, he says, teachers must learn through interactive experiences rather than lecture alone.
Kate Schimel adds that teacher trainings should employ the same group tactics that one might use within a classroom of students. Schimel says teachers can be asked to "doodle their ideas and visually present them to their peers, much like a class project." In addition to creating better teamwork, this also takes the stress out of training.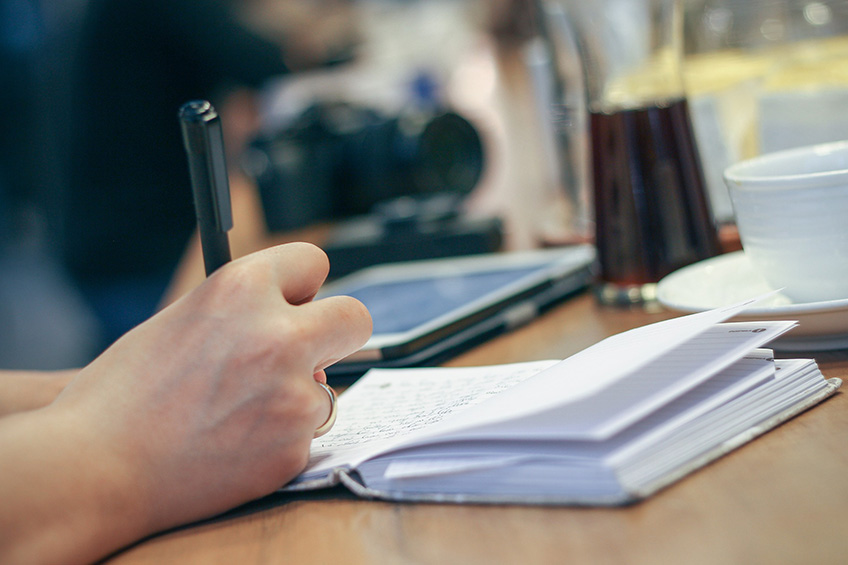 Seek Expertise and Input
If you want to entice teachers to care more about training, try asking staff members what they'd most like to see. English teacher and author Wendi Pillars explains that involving teachers in conference planning helps create a culture of engagement. "Constant deepening of content connections limits isolation and instructional segregation, benefiting both students and teachers," she says.
External Expertise
If you have the resources available, inviting experts to present at your teacher training could provide a refreshing change of pace. David Schneider, assistant superintendent for instruction and technology at Bethpage Union Free School District in New York, invited several Board of Cooperative Educational Services (BOCES) experts to support summer teacher training.
After taking a survey, Schneider found that the teachers especially liked one of the BOCES presenters, and the school invited her back to help with multiple professional development and training workshops.
Internal Expertise
If you don't have resources for out-of-town expertise, try looking inward. The American School of Guatemala holds teacher trainings once a month to give colleagues an opportunity to share their internal expertise.
The school's elementary principal, Tracy Berry-Lazo, explains that these internal sharing sessions have helped each teacher become more successful in his or her own subject. She says that these meetings also bring together staff from all school levels, helping to solidify the school's mission.
Offer Perks
For longer gatherings, take a bit of advice from The Just Keep Livin Foundation. For a conference based in California, they flew in out-of-town guests and gave them a place to stay on the water, along with morning yoga sessions, hip-hop classes and heaps of healthy food.
If you're on a budget or your conference is local, you can still gather people at an unexpected location to foster creative ideas. Monique Flickinger, head of school at The Metropolitan School of Panama, is a firm believer in the power of the "unconference." Instead of inviting teachers to gather at the school on a weekend, have them gather at a restaurant or some other place that's familiar, relaxing and inviting.
And when you really want to give your teachers a break and show them your appreciation, a little pampering goes a long way. Charity Preston of The Organized Classroom has a list of tips for improving morale at educator gatherings, and one of those suggestions is from a teacher who explains that her school provided staff with a one-hour professional development course on pampering. It included free massages and manicures.
That's certainly a nice way to give teachers a much-deserved thank you for all their hard work.
images by: Maura Barbulescu, Rudy and Peter Skitterians