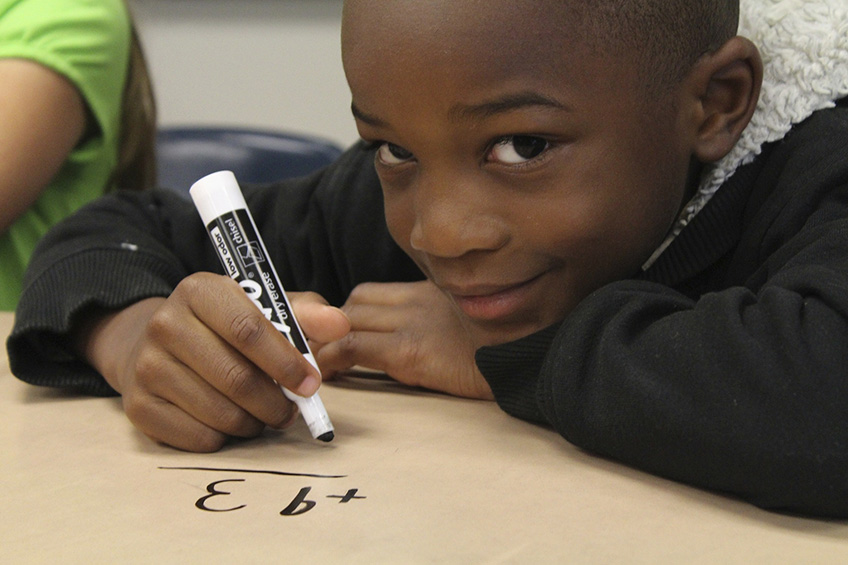 From seating charts and self care to lesson plans and lunches, the first day of school requires a great deal of planning and preparation. And even when you've spent countless hours thinking about the first day of school, how do you know you've covered all your bases when it finally comes?
This back to school guide will remind teachers of the essentials for every grade, so you can stay calm, organized and centered.
Create a Student-Centered Learning Environment
Before your students enter the classroom for the first time, it's important to create a classroom that promotes collaboration, discussion and learning. In Todd Finley's book Rethinking Classroom Design: Create Student-Centered Learning Spaces, he writes: "Design is intentional and intuitive. Instructors who care about design expand effort to deliberately plan for a specific student experience."
Finley explains how to create a student-centered learning environment by taking into consideration how desks will be arranged and where important announcements will be displayed. It's also smart to make a seating chart before students arrive. Noelle Pickering of Maneuvering the Middle explains that with middle school students especially, it's important to start students off on a stricter schedule and allow them freedoms gradually.
This is more effective than giving them boundless freedom outright, and then trying to reign it in. Seating plans also reduce student anxiety and helps prevent cliques from forming. To make the process easier, Ladybug's Teacher Files suggests a method of creating these seating charts in Google Drive. Since seating charts are frequently changed due to student learning styles and other environmental factors, creating a digital chart in Google can make it much easier to manipulate.
Get to Know Students
Forging strong bonds with your students should be a priority during the first week of school. Instructional technology director Suzy Brooks recommends making a simple survey for students and their families. The answers you get to questions about about strengths, weaknesses, interests, motivators and other important details can determine a student's learning style.
This type of questionnaire can also guide you towards what lesson themes and activities students will be most interested in. Speaking Spanish suggests teaching students based on the topics, events and people they are interested in to keep them engaged. You can also try asking them what types of games and interactions they like (movies, matching games, etc.). Keep this information organized and on file so you can reference it throughout the year.
Show Student Appreciation
Another fun way to establish relationships with students is to show your appreciation early on in the school year. Laura Santos of Core Inspiration says that she gives handwritten notes to each of her students during the first week of school.
"These little notes are filled with words about how excited I am to have each student as part of our class community and a special strength they have already demonstrated during their first weeks," she writes.
Create Accessibility
Although you may not have met your new students yet, chances are you have some details about them and can prepare for specific students.
If, for example, you have visually impaired students in your class, it's important to set your classroom up in a way that is equally accessible to everyone. Paths to Literacy suggests promoting independence by adding braille to printed text labels to all shared classroom supplies. This helps all students become independent when accessing and cleaning up supplies.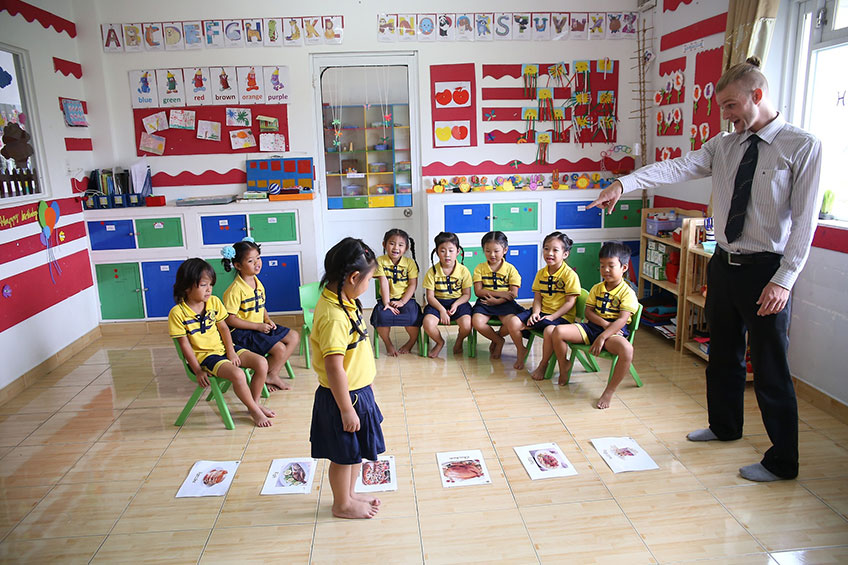 Establish Classroom Management Rules
Establishing rules for classroom management can help reduce conflict, promote teamwork and prevent chaos. On the Proud to be Primary blog, Elyse Rycroft outlines her main strategies for keeping the classroom calm. Rycroft encourages positive behavior by assigning class jobs, class meetings, class coupons and team points. These systems reward students for positive behavior and help establish expectations from the beginning.
Another way to establish and stick to procedures is to start with a list of how you'd like your students to act in the classroom. Rissa at Teaching in the Heart of Florida explains that this will help you keep track of all your classroom management ideas and make them easier to enforce over the first two weeks of school. This will keep everything running smoothly and help students learn and stick to a routine of how things are done.
Define Disruptions
Outlining positive behavior helps students understand exactly what they're supposed to do. When it comes to discipline, you should also help students understand exactly what they're not supposed to do. Claudia Pesce suggests brainstorming disruptive behaviors in a group environment. She also stresses that it's important not to underestimate your students by giving them all the answers. Your students know which behaviors are unacceptable in the classroom and asking them to come up with these answers themselves will act as a refresher.
Plan for the Unexpected
Regardless of how much you plan, there are always going to be hiccups and unexpected events. To account for these inevitable times, first grade teacher Miss DeCarbo suggests adding in a little white space during the day. What DeCarbo means is that students may be slower to get back in the groove as they get reaccustomed to being at school. Plan a little extra buffer time so students have time to tell you about their breaks, ask questions, and get to know each other without feeling rushed.
Another way to manage unexpected events is to establish a routine for dealing with stress. Dan Brulé, an expert in breathing for stress management and success, explains how to practice relaxing breathing techniques. Brulé says that deep, deliberate breathing in combination with relaxation and positive imagery can be a game changer in the classroom. Purposeful breathing techniques can be taught to students and practiced regularly to establish a culture of intention, balance and kindness.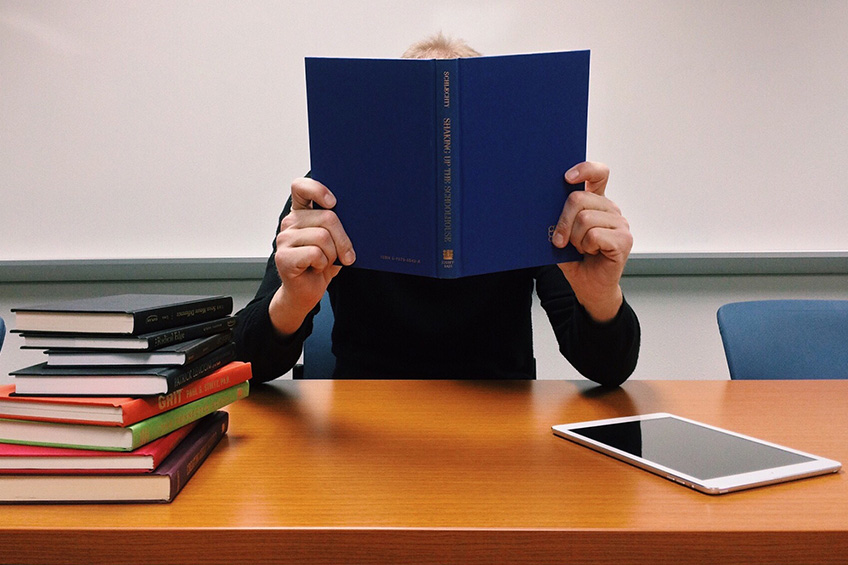 Plan Fun Activities
The first few weeks of school can be a draining and tiring time for everyone. Lighten the load by planning for some fun and inspiring activities during this time. Teaching in Room 6 says that she likes to start the school year with activities that promote a growth mindset. These are activities that challenge students to think about their own ability to solve problems, learn and grow. In addition to mixing up the first few days with a fun and challenging activity, it promotes collaboration between students and helps them get to know each other.
Create a Positive Teaching Environment
As you create the perfect learning environment for your students, don't forget to cultivate a positive teaching environment for yourself. Be sure to have all the things you need in your classroom to teach to the best of your ability. Homeschool teacher Brandi Jordan suggests stocking up on essentials like soft tissues, pens with cushioned grips for grading and a fun, colorful bag to carry things between home and school.
Lesson Planning
Every teacher has their own cadence for when and how they plan lessons. But when it comes to starting a new school year, all teachers are better off being extra prepared. Displays2Go recommends creating a few weeks worth of daily lesson plans before the first day of school. This helps create a buffer so that when unexpected events or needs arise, you're not left feeling frantic.
In addition to gathering and preparing all of your lesson plans for the new year, you'll also need to keep these plans organized and accessible. Leslie of the Kindergarten Works blog keeps her lesson plans bound together in covered notebooks. Before the new school year, she makes sure these binders are cleaned out from last year, filled with new papers, refreshed with a new cover and ready for the new year.
Images by: Wokandapix, NgoHuuMoi, April Bryant