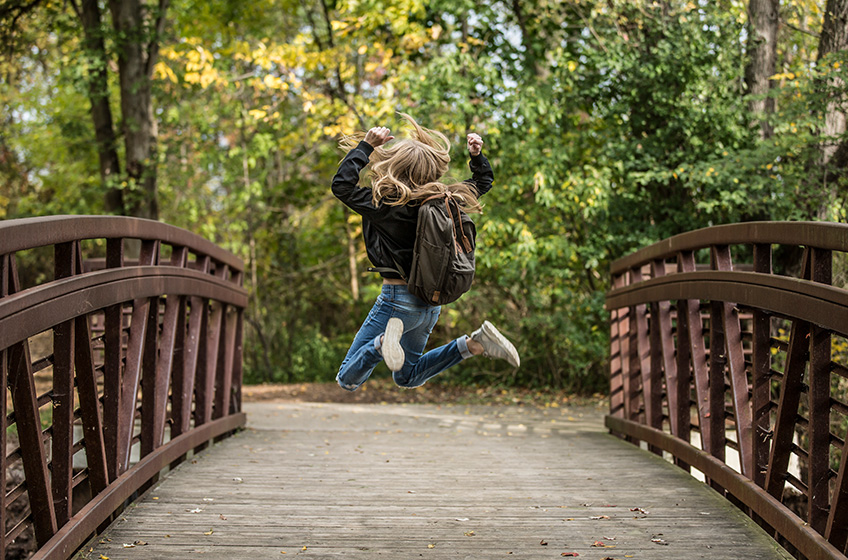 From fighting for equal student opportunity to establishing new teacher training programs, there are endless ways that school communities can advance education for all. During the 2016-2017 school year in particular, schools, administrators and students came together to advance education activism and student rights across the country.
To learn more about the progress that school individuals and communities are making, here's a roundup of the most inspiring stories from this past year.
Lincoln High School, Nebraska
What do you get when you combine an art teacher, a group of students and a passion for social justice? The Excellence Project: a sculpture that helps embrace diversity by featuring students of different backgrounds and cultures.
Built by art students at Lincoln High School in Nebraska, the sculpture is a response to the fear, hate and multicultural misunderstanding that has spiked since the last presidential election. As a Lincoln student from Brazil explains, "We want to be heard, and we want to show that we have interesting stories to tell."
The piece, which is made of 3/4-inch plywood circles and stretches 50 feet long, will be featured by The Lincoln Arts Council at two local festivals this summer.
Debra Duardo, LA County Office of Education
As a high school dropout, a teen mom and the daughter of two Mexican immigrants, Debra Duardo was not expected by most people to someday become superintendent of the Los Angeles County Office of Education.
But now that she's armed with three UCLA degrees and decades of experience in youth counseling, Duardo is an inspiration to all students in Los Angeles. "If they can dream it, and if they're willing to do the hard work, anything is possible" Duardo says.
Paul Watson, Van Horn High School, Missouri
Fifteen-year-old student Paul Watson knows how it feels to grow up without a bike. Knowing that many of his fellow students were of low-income backgrounds, he didn't want kids in his community to endure the same setback.
The Van Horn High School student worked with his principal to create a program where he refurbishes bicycles and donates them to children across his community. This year, the school converted a storage room into a bike shop so Paul could continue his good work refurbishing bikes — a duty he hopes to pursue until he graduates.
Teresa Scribner, Cleveland High, Seattle
The Seattle Times founded The Education Lab as an opportunity to share important local educational stories and to promote equality in local schools. At Ignite Education Lab, a night of storytelling in February that focused on teachers, local educators got to share their stories with the world.
Media teacher Teresa Scribner got up on stage to tell a story about how she unexpectedly inspired her students simply by being herself. When Scribner began wearing her hair as a natural Afro, many of her black students were empowered to be themselves, too.
"The moment I was able to let my hair down was when I was able to let students in," Scribner explained.
Heather Drolet, Christa McAuliffe School, New Hampshire
New Hampshire technology integrator Heather Drolet created a project called NH Code that inspires elementary students to practice computer science through the lens of the 4 Cs: critical thinking, creativity, communication and collaboration.
Drolet's efforts to integrate technology into the school's curriculum have earned widespread recognition from the Apple Distinguished Program, Project Lead the Way and more. This school year, Drolet was given a sabbatical that allowed her to travel across the state to help kids discover their own love of technology.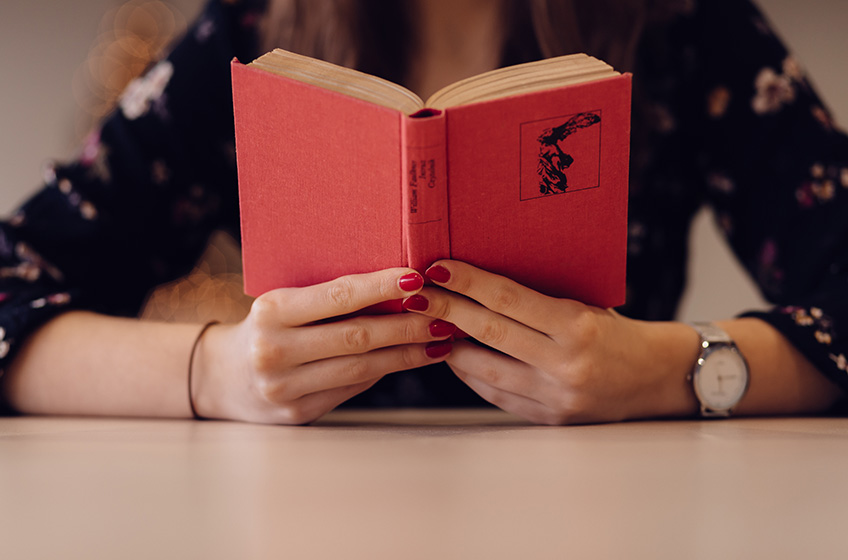 Cheryl Fernando, Teach for Malaysia
Teach for Malaysia fellow Cheryl Fernando didn't think many people would read her Facebook posts about her daily life as a teacher. But the posts caught the eye of a movie producer, who was inspired to make a film about Fernando's work. The movie centers around a time the teacher entered her students into a district-level speaking competition, which she did to encourage their English speaking abilities.
The movie involved real students from the school, which gave them even more confidence and showed them what could happen if they dedicated themselves to kindness and hard work.
Fernando Reimers, Harvard University
At the request of a private school, Harvard University professor Fernando Reimers created a curriculum for teaching students "about their diverse global neighbors and the role of global citizens in facilitating world peace and sustainable development."
This year, in response to the negative rhetoric circulating in education policy, Reimers released the curriculum to the public — for free. Now, the entire world can benefit from the K–12 lessons in the book, which teach students how to create a sustainable future in a diverse, technology-driven society.
Yolie Flores, 34th District Congressional Candidate, California
Education activist Yolie Flores doesn't have a background in politics. But the former Los Angeles Unified School District Board member is running for the state legislature in California's 34th district. As Flores grew up in the LA Unified School District, she understands how political turbulence negatively impacts the most at-risk students in her community.
"I want to build on my 30-year history of being an advocate and a supporter for what's right for children, what's right for families, especially the most vulnerable," she says.
New Dorp High School, Staten Island
Schools across the country are struggling to find and keep qualified teachers. One solution to this crisis is to help more high school students pursue a career in education.
In a school on Staten Island in New York City — a community that especially suffers from teacher shortages — administrators and state officials are uniting to fight the tide. A new program called the Teachers Academy invites incoming students to learn about teaching. From courses in teaching methodology to internships in real classrooms, New Dorp High School is leading the way in developing enthusiastic, qualified teachers who can benefit the community.
Elizabeth MacWilliams, Carroll Magnet Middle School, North Carolina
Middle School principal Elizabeth MacWilliams visits more than 900 families over the course of the school year. She came up with this idea after attendance at her parent-teacher conferences suffered. As many of these absences were due to busy or working parents — not disinterest — MacWilliams wanted to give each parent a means of being involved in their students' educations.
In addition to helping parents feel more involved, MacWilliams' visits are also supportive for students and have helped their grades improve.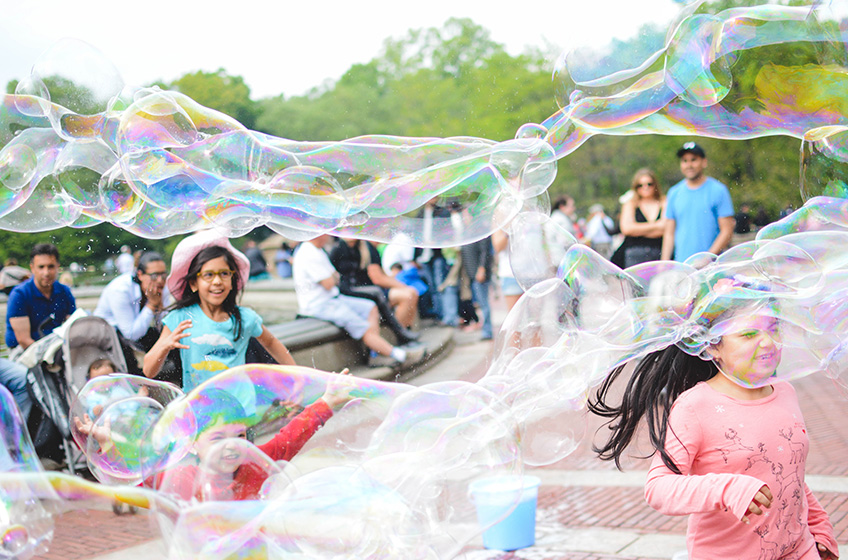 Green School, Bali, Indonesia
Green School Bali is a sustainable school that focuses on waste management, recycling and the arts to develop a new generation of green-minded leaders.
In recognition of the school's sustainability efforts, Green School Bali was chosen to receive the 2017 Zayed Future Energy Prize. Green School will use the money to implement energy-saving technology that will reduce the school's carbon footprint by 22 tons per year and lower its energy costs.
Nadia Lopez, Mott Hall Bridges Academy, New York
As the principal and founder of Mott Hall Bridges Academy, Nadia Lopez is an expert at helping kids realize their full potential. Lopez's hard work came to light when a Humans of New York photo featured one of her students. The student told the story of his principal and the positive impact she had on students at the school.
After generating nationwide fame, Lopez put her work and experience into a book called The Bridge to Brilliance. Released this year, the book details Lopez's struggles and successes with founding the academy and advocating for equal justice in NYC schools.
Gary Funkhouser, Treynor Board of Education, Nebraska
This year marked Gary's Funkhouser's 10th time on the Treynor Board of Education — though he's already been retired for 14 years.
The former music instructor and band teacher was superintendent for a number of schools before leading the Treynor Central School District, where he helped recognize student success and grow the school in size and resources. With 60 years in education, Funkhouser represents hard work and passion and is an inspiration for all educational professionals in the community.
Colin Anderson, South Carleton High School, Ontario
South Carleton High School principal Colin Anderson transformed his school's library into a vibrant learning commons. The commons includes comfortable seating, an inviting entrance, new study rooms, a low-height movable bookshelf and a TV playing the school news on an endless loop.
Now, the learning commons is a place where everyone can gather, share ideas and feel excited about school. To honor his work, the Ontario Library Association named Anderson the recipient of its 2017 Administrator of the Year Award.
Hobbton High School, North Carolina
College Advising Corps is an organization that places recent college graduates in temporary positions as college advisors at rural schools. The organization aims to "break down the social, economic and psychological barriers that keep low-income rural students from having a shot at the elite range of the American dream."
At Hobbton High School in rural North Carolina, College Advising Corps helped increase the college enrollment rate from 50 to 59 percent in the 2016-2017 school year — and that number is expected to rise to 77 percent in the coming year.
images by: Sebastian Voortman, freestocks.org, Unsplash