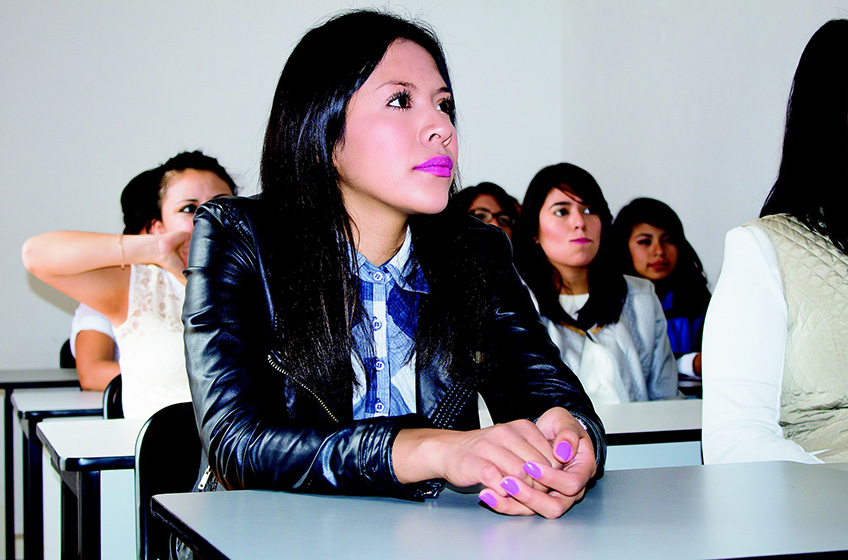 Every teacher has a special impact on the students, colleagues and district they serve. And while many of these teacher stories remain inside the classroom walls, they sometimes are so powerful that the public grabs ahold of them.
Here, we've rounded up the most popular and inspiring teacher stories that circulated in the 2016-2017 school year.
Whether you're an educator, a student or simply someone who's had a great teacher, these influential stories have the power to inspire us all.
Jared Hall, Science Teacher, Kansas
Coleman Middle School science teacher Jared Hall has always been passionate about helping his students learn how to grow food. But after growing vegetables and plants for a number of years, he decided his students deserved something more.
This past school year, Hall took this passion to the next level by getting his students a colony of bees to learn from. The first in-school colony in all of Kansas, students can study the hive from behind a protective layer of glass. They can use those observations to learn about entrepreneurship, healthy eating habits, pollination and more.
Sarah Elliott, Music Teacher, Washington
After starting Forest View's music program from scratch, Sarah Elliott went on to become one of the most influential teachers in the Washington school district. In addition to curating the music program for students and other teachers, Elliot also created a number of clubs to facilitate student involvement. The new clubs help engage the student's 750 students in creative and productive extracurriculars, including a choir group and a ukelele club that meets before school.
NaShonda Cooke, 5th Grade Teacher, North Carolina
The Listen to Your Mother Show featured NaShonda Cooke, an influential writer and advocate for civil rights and education. She has channeled these passions by starting Men of Honor, an after-school program at Eno Valley Elementary School.
Cooke started this program to give at-risk minority boys in her school a greater opportunity to succeed. As the director of Men of Honor, Cooke ensures that the young men in this program have access to the resources they need. The program helps keep students in school and keep them on track to graduate.
Vincent Saporito, Special Education Teacher, California
Vincent Saporito became deaf at just 18 months old, but that hasn't stopped him from helping deaf and hard-of-hearing students realize their full potential.
Recently named a teacher of the year at Ocean View School District, Saporito was recognized for his relentless passion and commitment to his students. He has continuously served as an advocate for deaf students, helping them overcome their differences and fit into society.
He says he hopes to remain "a beacon of light to let people know what a deaf person can achieve."
Heather Farrell, 7th Grade Teacher, Alberta
To honor the former student she lost to leukemia two years ago, seventh grade teacher Heather Farrell proudly shaved her head for her school's Shave Your Lid for a Kid event this year.
Hosted by Kids Cancer Care Foundation, the event raises money for Canadian children battling cancer. Farrell shaved her head in front of her entire class and raised more than $2,500 to support the fight against childhood cancer.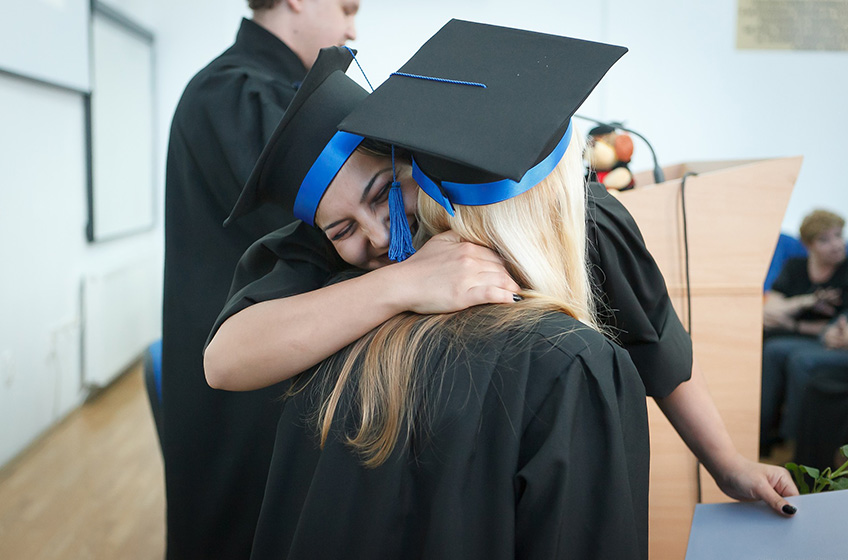 Katie Blomquist, Elementary Teacher, South Carolina
It's always heartbreaking when you have students who can't afford the things they need or want. So, when one of Katie Blomquist's students told her that all he wanted was a bike, she went on to raise $80,000 to buy bicycles for all of her low-income students.
Blomquist continued her journey by starting a fundraising campaign called Going Places, aimed at bringing joy to Title 1 students. Since starting the campaign in March 2017, Blomquist has received support from notable names such as Steve Harvey and George Lopez.
Joshua Murray, English and Lit Teacher, Arizona
Most teachers will go to great lengths to help their students succeed. But few go as far as Joshua Murray, a teacher at Agua Fria Union High School District. Murray told each of his students that if they received more than $5,000 in college scholarships, he'd tattoo their names on his body.
Determined to beat their teacher to the challenge, the students in the class won over $70,000 in collective scholarships. Now, many of the students are on their way to becoming first-generation college students.
Barry White, Jr., 5th Grade Teacher, North Carolina
The first time Barry White, Jr. created a personalized handshake with a student, he never imagined it'd go viral. But the Ashley Park Elementary teacher began creating more handshakes with students after he realized just how much it impacted them.
Now, a long line of students lines up at his door, waiting to shake the teacher's hand in their own personalized way. His "personal twist on high fives" inspires other teachers, creates student excitement for school and generates a sense of enthusiasm for learning.
Michael Bonner, 2nd Grade Teacher, North Carolina
Michael Bonner promised his second grade students that they could make a fun music video if they all passed a test. When all of the students passed, they became invested in creating a song about reading, learning and doing well in school.
It started as a method for helping his students retain information. But before Bonner knew it, he and his entire class was live on The Ellen Show. Since then, Bonner's students have received funds and technology donations that have further enhanced their learning opportunities.
Jasmyn Wright, 3rd Grade Teacher, Pennsylvania
In response to the racial unrest spurred by the recent presidential election, Jasmyn Wright wanted to make sure her students felt supported at school and welcome in the world. That's why she founded the Push Through Organization, which is aimed at helping students overcome self-doubt through hope and dedication. Wright starts each day with a daily affirmation of hope. This exercise ensures that her students continue to persevere, even with things get rough.
Noellia Garella, Preschool Teacher, Argentina
This Argentinian reading teacher overcame adversity to become the first teacher in Latin America with Down syndrome. After facing numerous setbacks and discrimination in her own childhood and career, Garella was determined to turn her negative experiences into something that was positive and constructive.
Good Housekeeping's Sarah Schreiber says that Noellia Garella's students are learning from her teacher's example of equality. Her kids "never had to get used to the idea of a teacher with Down syndrome — they adored her from the beginning."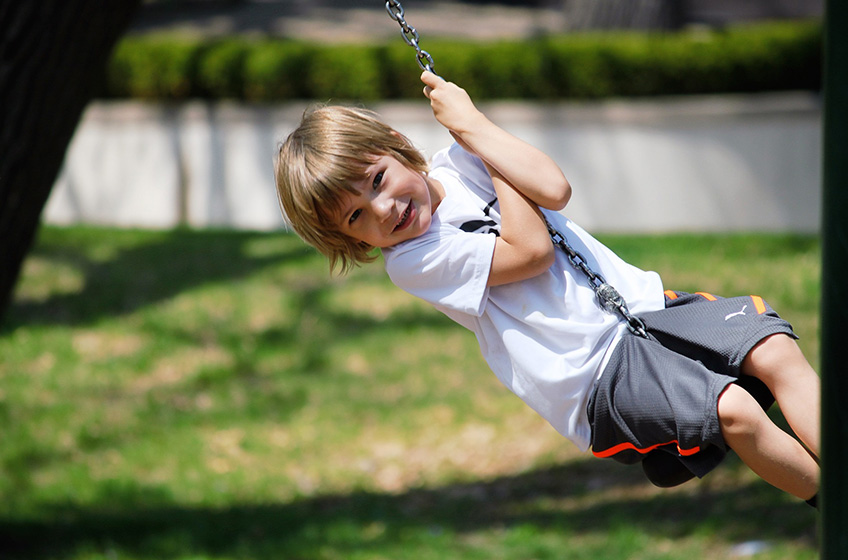 Chris Ulmer, Former Special Education Teacher, Florida
Special education teacher Chris Ulmer was passionate about helping his students accept their differences and feel accepted in the world. But when this didn't seem like enough, he decided to devote his time to collecting his students' stories.
He now has a Facebook page called Special Books by Special Kids, which gives disabled children a voice to tell the world what is special about them. Ulmer says that his children are "neurodiverse," meaning that "everyone's brain is diverse."
He adds: "When you respect that idea, you begin to see that everyone is the same."
Chandni Langford, 5th grade teacher, New Jersey
When Chandni Langford's fifth grade students were facing anxiety over a test, she decided to hand-write inspirational notes to each and every one of them. The Woodbury City Public School teacher used dry-erase markers to personalize each message. The inspirational messages have since been shared thousands of times, and the images of these messages have continued to inspire students across social media.
Mr. Gage, High School Teacher, Ohio
This Struthers High School teacher has been inspiring students with knowledge and advice since the 90s. This past fall, Mr. Gage's students banded together to give back to the teacher who'd given so much to them. They started a campaign that raised thousands of dollars to send Mr. Gage, a longtime baseball lover and Cleveland Indians fan, to the World Series.
Josh Miely, the former student who started the campaign, says, "Mr. Gage was the teacher that unlocked my potential and allowed me to understand the creative gifts I was given."
Jamie McSparin, High School Teacher, Missouri
As the leader of the Oak Park High School academy program, which supports at-risk sophomores and juniors, Jamie McSparin decided to show students why they were important. McSparin asked the teachers in her school to participate in a video where they expressed gratitude to their students.
McSparin added that many of the students thought they were in trouble when they were first called aside to be recognized. Showing students a moment of appreciation was unexpected, but it helped change the dynamic between teachers and students to something more positive.
Kirstin Lynch-Walsh, Drama Teacher, New Jersey
After the Pulse nightclub shooting left the world in shock and horror, Gloucester County Institute of Technology drama teacher Kirstin Lynch-Walsh decided to do something. Specifically, Lynch-Walsh wanted to see whether 49 other schools would join them in performing The Laramie Project — a play about a murder fueled by homophobia.
Lynch-Walsh said that the goal was for each school to dedicate a performance to one of the victims. "What better way to memorialize the way these people died than to inspire audiences to be more accepting and to have an open mind?" she said.
images by: hamxx005, Maura Barbulescu, uniliderpromocion