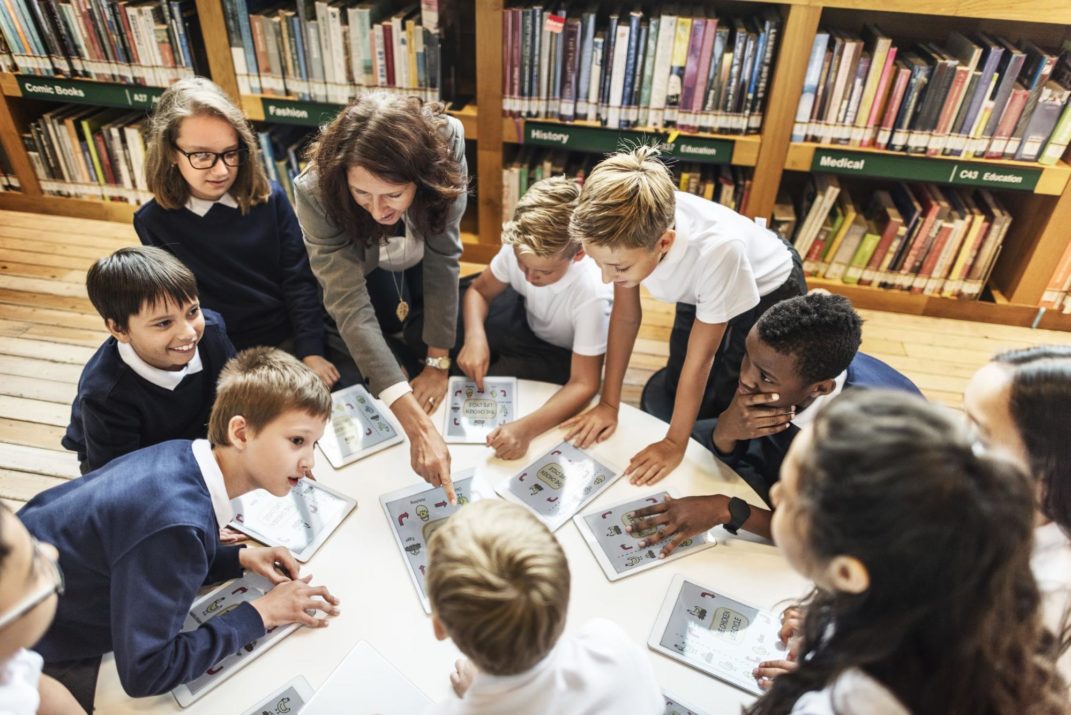 Tablets are used for many activities, including playing games, reading e-books and getting social. In the classroom, they have become an increasingly important tool for creating immersive lesson plans. Most students have grown up using smartphones and tablets at home. Therefore, using tablets in the classroom is an intuitive switch that works within their comfort zone with little to no learning curve.
Tablets are more accessible and functional than laptops and, unlike smartphones, are designed for interactive reading, learning and creating. Lucie Renard at BookWidgets explains that that tablets have enabled her students to branch out both creatively and inquisitively.
"I have spent the last five years teaching a 7th grade social studies course with a classroom set of iPads. They have allowed me to create content-rich learning experiences for my students that would have otherwise been impossible," she writes.
Here's what today's educational technology leaders are doing to combine learning and technology through the use of tablets.
Educational Field Trips and Apps
Students can use tablets to take virtual field trips to locations they wouldn't otherwise be able to access. Several museums have their own apps, which take users on guided tours through their most compelling collections. With the "My Visit to The Louvre" app, for example, students can explore 60,000 square meters of France's iconic museum taking in some of the 600 detailed art and exhibit descriptions.
Another app that facilitates an educational virtual field trip is the 911 Museum Audio Guide App.This app offers a variety of audio tours, which feature true stories from 9/11. These stories follow different themes, such a history tour designed for children ages 8-11. Older students may benefit from the witnessing history tour, in which actor Robert De Niro describes an overview of the event and everyone involved.
Tablets can also be used to enrich field trip experiences to zoos, museums and other educational sites. Specifically, students can use them to record their experiences and make observations, suggests elementary school teacher and blogger Emily at My Tech Classroom.
"It's not just taking pictures, students can make use of interactive maps or facility-specific content available on smartphones and tablets," she writes.
Tablets can allow teachers to take their classes on self-guided tours. At ZooMontana, for example, teachers and students can scan a QR code to access additional information about animals and their habitats. 
History and geography lessons are especially enhanced by apps because they provide visualizations and sensory immersions that ordinary text books cannot. For example, The National Archives helped create a free tablet app called Remembering WWI, which allows users to explore and collaborate on its collections of imagery. Built specifically with education in mind, the app presents many opportunities for classroom use. 
For example, students could explore the content on their own and use it to prompt stories. Students could also create a certain collection of images based around a theme, then present the images and explain their meaning to the class. Topics that could be explored include chemical warfare, refugees or minorities.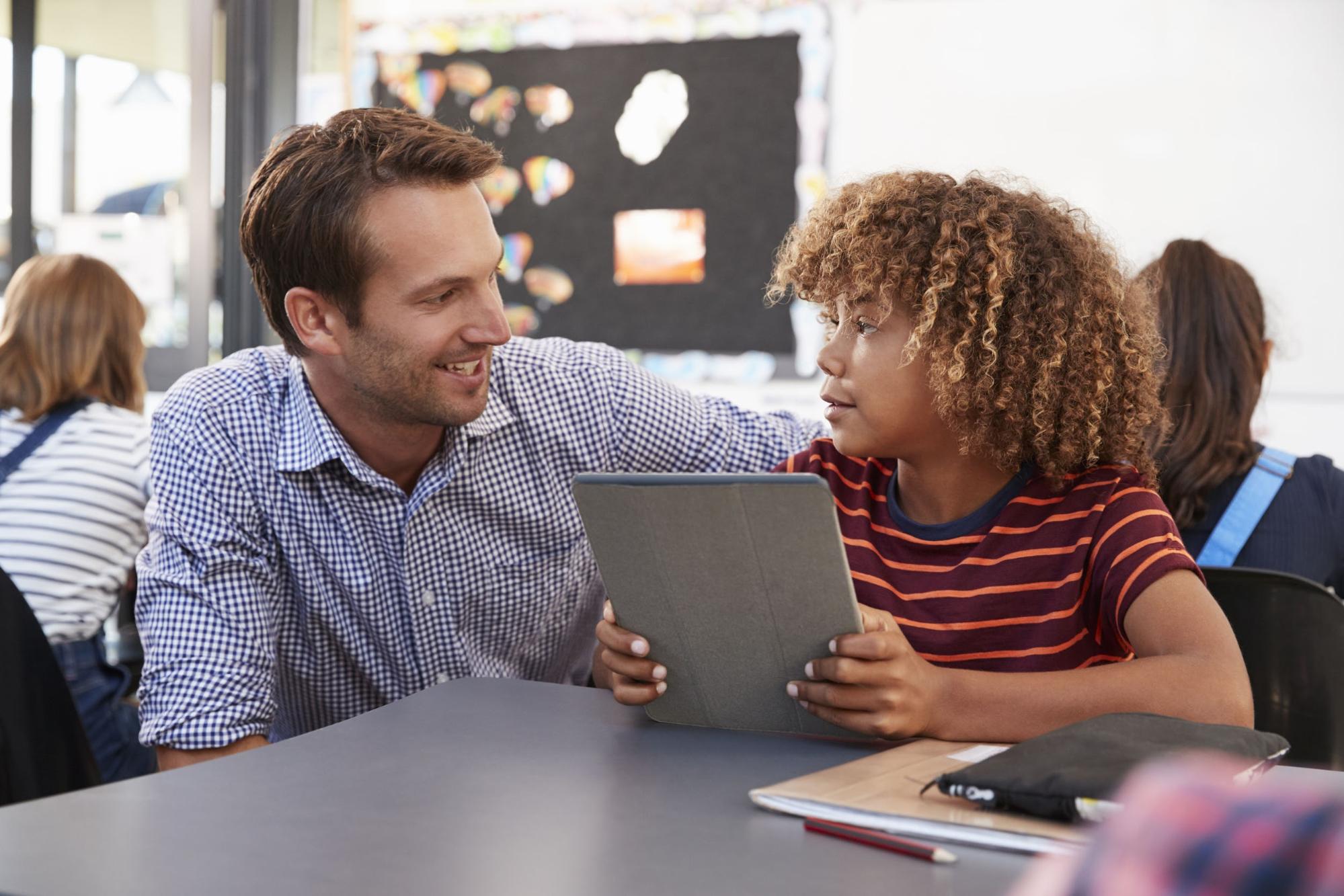 Literacy, Language and Writing
Tablets are a great way to improve literacy skills in the classroom. According to researcher Michelle Margaret Neumann, Ph.D., touch screen tablets have been proven to "support letter name and sound learning and aspects of emergent writing development" in very young children. 
Tablets can continue to play a role in literacy development as students age. Teachers can use apps like Read Me Stories or iBooks to play stories from their tablets, and students can listen and read along with their own books, says curriculum developer Jamie Goodwin. Additionally, students can use tablets to record notes or draw pictures of the story to reinforce the concepts being learned.
Another storytelling app is called Stories of a Lifetime, a project cofounded by teachers Marc Faulder and Jason Milner. The goal is to reunite students with their history, heritage and culture by listening to stories from the country their relatives came from. It is accompanied by lesson plans which help students record and share their own stories. Students become more connected with the past and to other countries while learning about the importance of diversity and heritage.
To help students improve their literacy, consider using e-books on tablets. Lotta C. Larson, associate professor of elementary literacy at Kansas State University, suggests a lesson plan which teaches students how to use e-books at the beginning of the semester. In addition to preparing the document for their reading preferences, students learn how to highlight important text, insert their own notes and access the built-in dictionary to help develop new vocabulary, she writes. Plus the text-to-speech feature on most tablets help students with reading fluency, as they can hear how words are pronounced as they follow along.
Research Skills
In a world dominated by technology, research skills are more important than ever. Hannah Trierweiler Hudson at Scholastic suggests a number of lesson plans where students can access the internet via tablets to make better decisions online. The first lesson could be about finding and checking reputable sources.
Hudson explains the skill learned as: "Evaluating information found in your sources on the basis of accuracy, validity, appropriateness for needs, importance, and social and cultural context."
By teaching students how to properly find sources, how to ask the right questions, pursue information deeply and respect ownership, they'll be equipped to source informational effectively and ethically. Moreover, tablets can be tied with manual writing and reading exercises to show how technology plays a role in research, but isn't the only tool for doing so.
Primary school teacher and tech blogger Kathleen Morris offers multiple exercises for showing students how to clarify, search, evaluate and delve into important research topics. 
"Today's students have more information at their fingertips than ever before and this means the role of the teacher as a guide is more important than ever," adds Morris. 
Teaching your students how to research and find information effectively doesn't just prepare them for later school grades, it prepares them to be an informed and proactive member of society.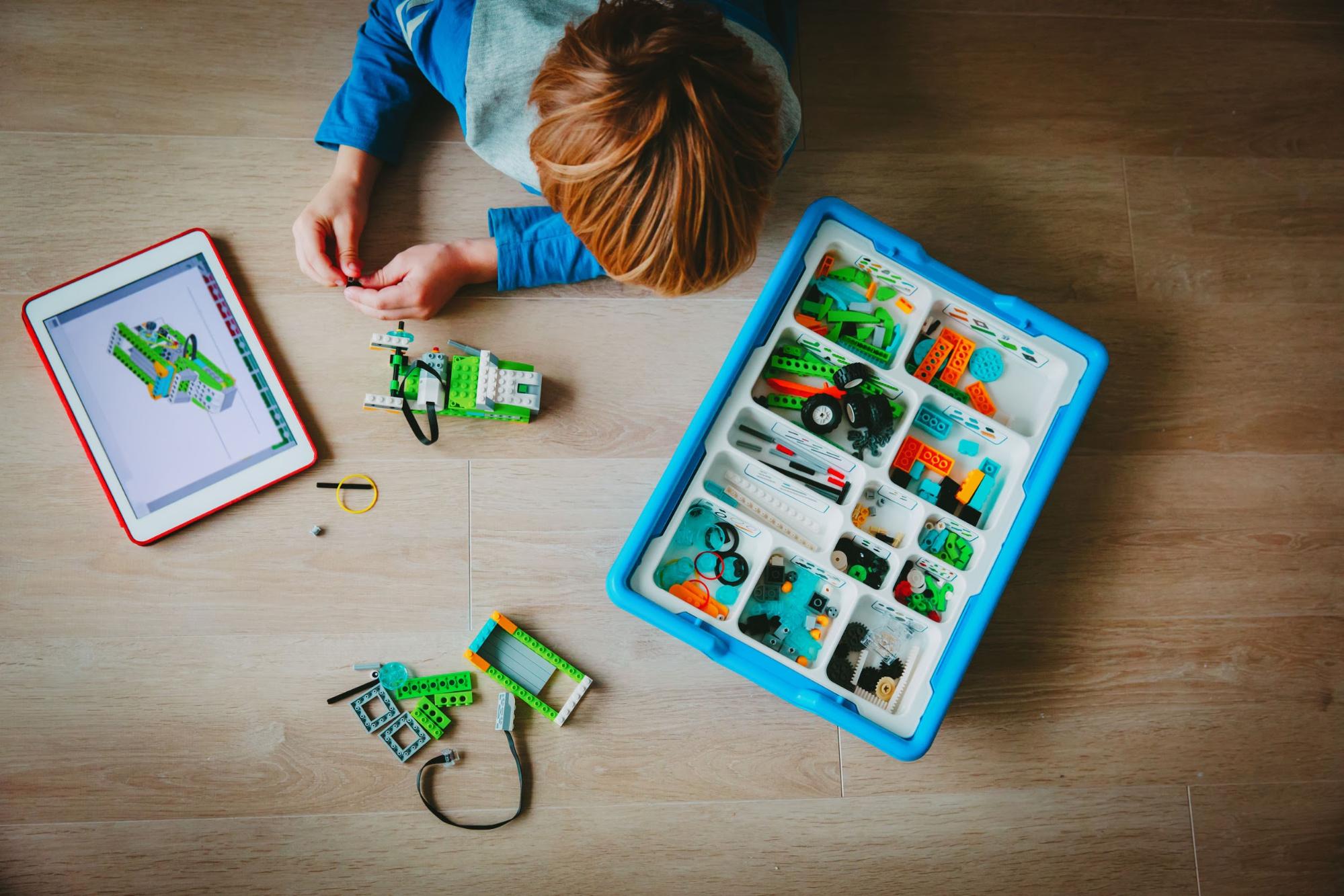 Current Events and Culture Exchange
Tablets offer students a direct connection to the world, as long as they have internet access. One simple way to use tablets is to show students how devices are used to research current events. Ask students to use an application to learn about important events happening in society, says the team at iSpring. Then, you can have them make a presentation based on the information learned.
Accessing the internet via a tablet is a great way to engage in cultural exchange, too. Multilingual and multicultural exchanges help students foster important social and relationship-building skills, explains Christina Bruno at Empatico. While learning about their own values and culture, students gain a first-hand perspective of life experiences from other backgrounds.
Classrooms around the world can connect with one another using visual messaging apps, says the Global Ties U.S. online learning team. Tablets are especially useful for exchanges because they offer both audio and video chat, allowing students to collaborate on projects. The exchanges made by students can be used to discuss and overcome challenging elements of the course to help all students in the exchange succeed.
"At the same time that students are being engaged academically, these virtual groups are a great foundation for children to learn more about each other's cultures, interests, and daily life."
Images by: rawpixel/©123RF.com, Nadezhda Prokudina/©123RF.com, Cathy Yeulet/©123RF.com