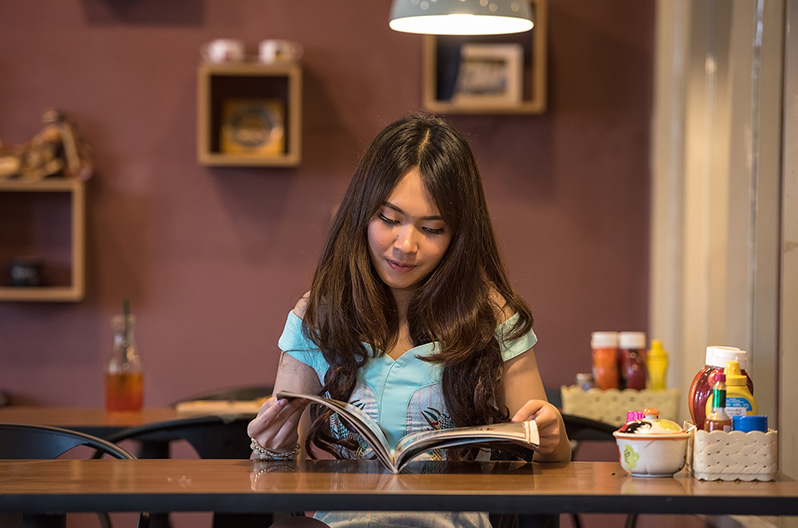 Despite the demanding, high-stakes nature of teaching, many educators never get the recognition they deserve. Teacher of The Year is one award that seeks to change this pattern and honor the hard work of educators across the globe.
However, Teacher of the Year gives more than just an award. It provides a public platform for teachers to share their expertise, opinions and frustrations with the rest of the world.
These bits of advice, gathered from former Teachers of the Year across the nation, are sure to amp up your passion for teaching.
Ashley Limb-Sinclair
2016 Kentucky Teacher of the Year Ashley Limb-Sinclair reflects on her time working with other Teacher of the Year winners across the country. Sinclair explains that because teaching is a very hard, often isolating job, there is an incredible amount of power in coming together.
She writes of her fellow teachers: "We have sat together in rooms at the White House to discuss education policy. We have shared stories of our students and helped each other figure out ways to best help them. And we have stood together in recognition as a powerful force of change agents."
Sean Wybrant
2017 Colorado Teacher of the Year Sean Wybrant believes in the power of face-to-face teacher-student connections. "Some of the best lessons are the ones with the flexibility to become unscripted, the ones where the conversation goes right off the rails and that perfectly scripted 45-minute debate turns into a discussion about something that grabs the students and brings learning alive for them," he tells Chalkbeat.
Jahana Hayes
As the winner of the highest Teacher of the Year honor for 2016, National Teacher of the Year, Jahana Hayes has some great teaching insight. She urges teachers to view their student relationships as reciprocal. When teachers expect to learn a lot from their students in return for teaching them, they will be more engaging, open-minded and flexible.
Rebecca Mieliwocki
Rebecca Mieliwocki is a seventh grade English teacher and the National Teacher of the Year for 2012. Her advice to new teachers is to create systems in the classroom to keep things running smoothly. This will keep your students more organized and give you more time to focus your energy on teaching.
Mieliwocki says that teachers should have a plan for how kids enter and exit the classroom, how kids volunteer to talk, and virtually every process in the classroom.
Michael Ruiz
Bilingual educator Michael Ruiz explains the importance of asking open-ended questions. The 2015 Dallas ISD Teacher of the Year says that for parents, it's critical to get students to talk about how they feel and what happened during their day.
If they just say "good," he says, push harder. Getting students to talk about how they feel is an important way to support their mental health, which helps them perform better in school.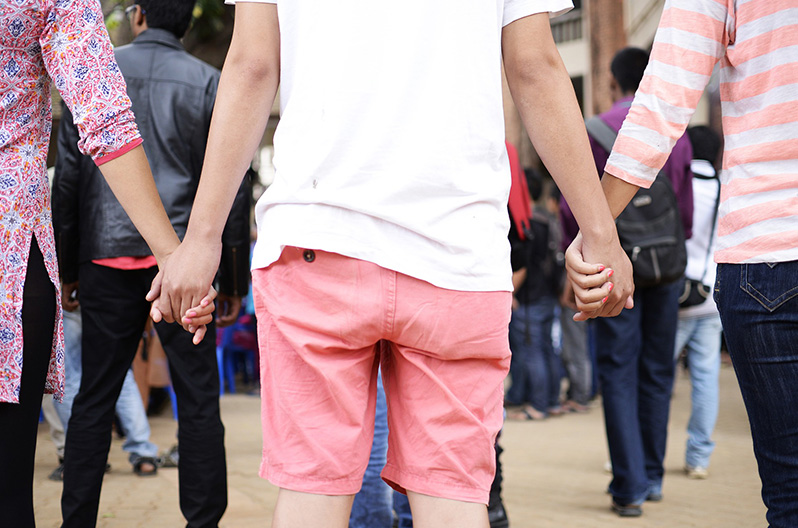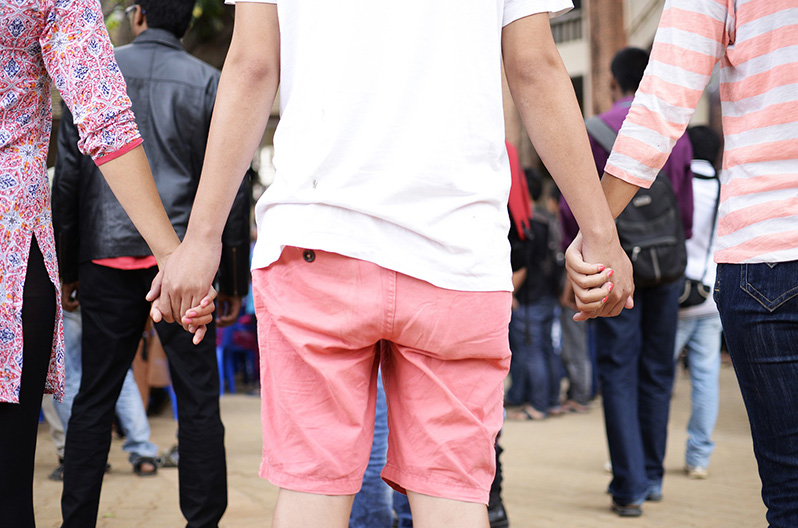 Karen Vogelsang
No matter what grade or subject you teach, Karen Vogelsang wants educators to know this: Teaching is all about relationships. The 2014 Teacher of the Year says that each new school year is a chance to create meaningful bonds: "Think about the relationships you are building with your students and your colleagues. Are they going to see a smiling face that's excited about where they are today?"
Sean McComb
2014 National Teacher of the Year Sean McComb lends his advice to teachers who work with disadvantaged students. He says that the most important thing is to give students hope that they can and will rise above their current situation and achieve their dreams.
To give students hope, McComb adds, they need positive models from people who are just like them. Whether it's a biography, an alumni or a community member, "it's so important to help students believe in the possibility to overcome because they've connected with others who have done so."
Shanna Peeples
For teachers who may be struggling, 2015 National Teacher of the Year Shanna Peeples says it's important to remember who you are and why you chose this profession. Peeples explained that after traveling the world, she realized that all teachers are the same kind of person.
"That is true whether they are teaching in an overcrowded school in China, or in a high poverty school in rural Kentucky, or behind a wall in Gaza, with rocket holes in your ceiling," she adds. "They are people who don't believe in words like 'hope' as an abstraction. They see hope as a concrete action that they live every day."
Chris Gleason
Wisconsin's Teacher of the Year for 2017, Chris Gleason, wants the nation to understand the complexities of teaching. He says that each student has his or her own personality and background, and that kids deserve personalized learning to reflect that. To meet the needs of each student, he says, we need to focus less on test scores and more on seeing children who they really are — creative beings who have the potential to learn and grow.
Gary G. Abud, Jr.
Gary G. Abud, Jr. is known for his innovative approach to chemistry teaching. The 2014 Michigan Teacher of the Year says that traditional chemistry lessons aren't successful because they don't provide enough context. Abud's hands-on modeling technique is proof that problem-based learning and student-designed experiments really work.
He says this approach "helps students to take a more in-depth exploration of chemistry and understand it as being a more cohesive science discipline."
Rudy Diaz
If you stepped into the classroom of Rudy Diaz, you'd see why passion and excitement are vital to student success. After working in the TV industry and earning three Emmys, the Miami-Dade Teacher of the Year diverted his career toward teaching.
Why? Because he wanted to make a bigger impact on other people's lives. Now, he continues to motivate and inspire students by teaching them every aspect of TV production and giving them the confidence they need.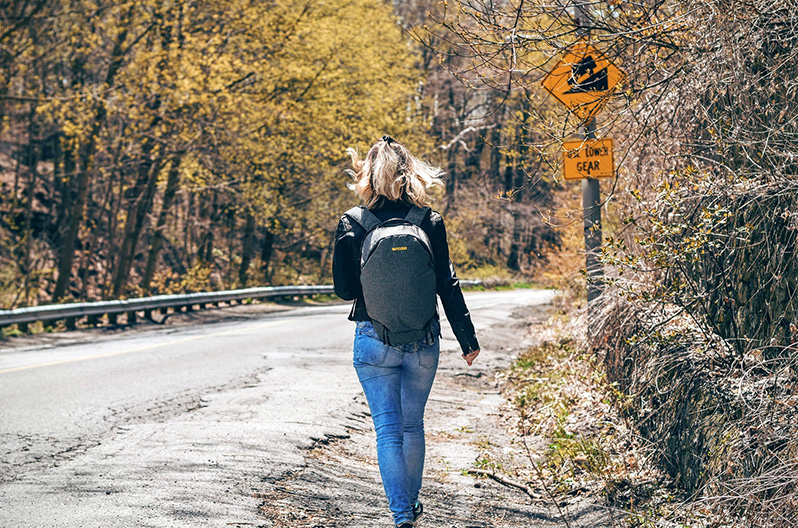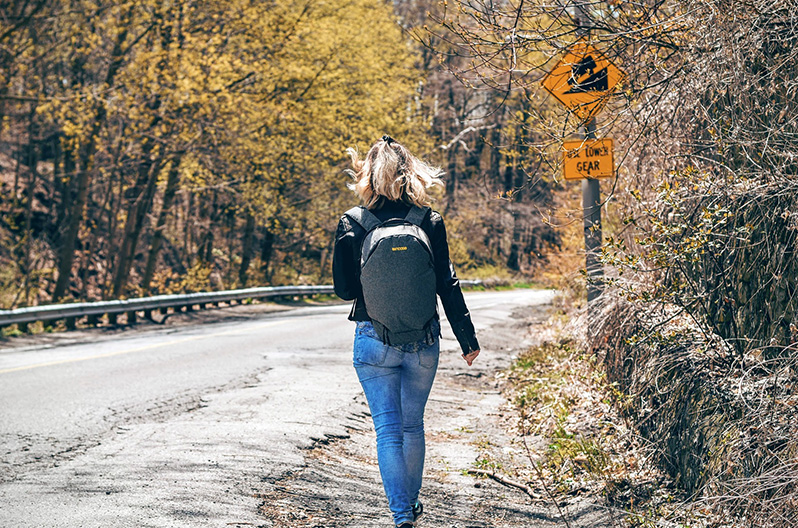 Beth Maloney
According to 2014 Arizona Teacher of the Year Beth Maloney, strong teacher and policymaker partnership are core to reforming the education system.
She says teachers need to share their expertise about what goes on in the classroom to make sure that new policies accurately reflect classroom needs. When teacher leaders and legislators forge relationships now, it's more likely for policymakers to involve those teachers in future decisions.
Christine Marsh
Christine Marsh used her 2016 Arizona Teacher of the Year honor to advocate for more education funding. Marsh is an example of how Teachers of the Year can use their voices to represent the needs of teachers everywhere.
All public teachers feel the pain of shrinking education budgets, and Marsh wants to talk about it. "Let's debate it on a public scale and not be so covert about it."
Shawn Sheehan
This 2016 Oklahoma Teacher of the Year prepares students for the future by showing them how in-class lessons translate to everyday life. Because he's seen so many students who are unprepared, Shawn Sheehan now sets his sights on creating real-world context. If you're ever worried that your lessons don't resonate, Sheehan's approach might be worth a try.
Camille Jones
Camille Jones is on a mission to help every student flourish through the lens of gifted education. She adapts to the latest technologies to ensure that her students learn 21st Century skills such as communication, creativity, collaboration and critical thinking.
The 2017 Washington Teacher of the year offers a lesson in how to help all students, regardless of their ability, reach their full potential.
Jared Amato
High school English teacher Jarred Amato reflects on his years of teaching reading. After winning the 2015 Teacher of the Year award at his school, Amato emphasizes the importance of improving attitudes before improving outcomes.
"We need to remember that creating skilled, confident readers is a marathon, not a sprint," Amato says. He also explains that it's important to trust the process and accept student differences rather than looking for shortcuts to universal success.
Sean Pang
2017 Washington Post Teacher of the Year Sean Pang says the key to a teacher's success is straightforward: Be available.
Pang, who teaches English and communications to at-risk students, spends many hours of overtime making himself accessible to students who need him. Pang solidifies this connection with his students by telling personal stories and infusing humor into lessons, which helps forge a mutual feeling of trust.
Megan Gross
California's 2017 Teacher of the Year has dedicated her profession to creating safe, productive learning environments for special needs students. According to state Superintendent of Public Instruction Tom Torlakson, Megan Gross "has worked diligently to end the social and physical isolation of people with intellectual and developmental disabilities." Gross' efforts are a reminder to all teachers how they play a role in the emotional and social well-being of students.
images by: Sasin Tipchai, Ashley Barli