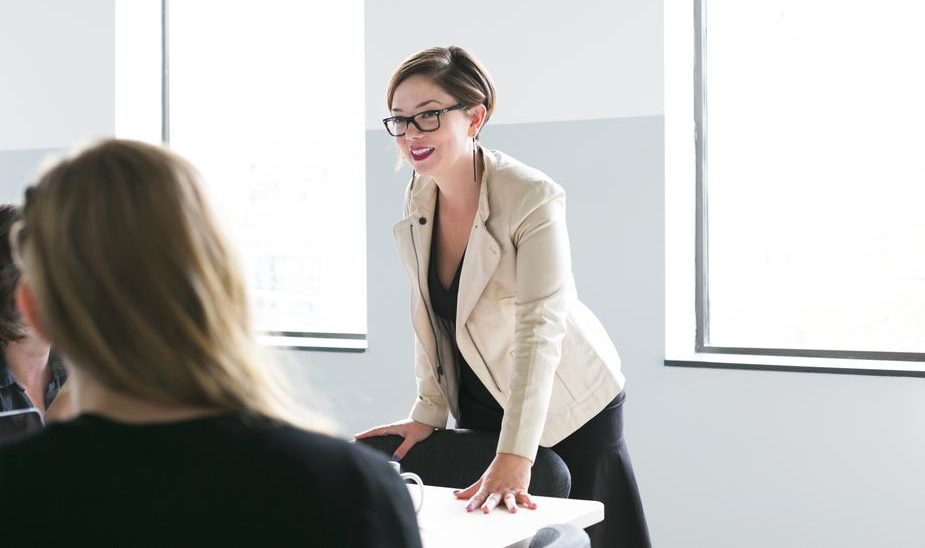 At some point in your career, you've likely discussed teaching tips with a fellow colleague. This strategy of sharing may have felt insignificant at the time, but was actually an essential step towards teacher collaboration.
More than just meetings or discussions, teacher collaboration requires intentional, thoughtful work aimed at supporting both students and teachers. Read on to learn more about why teacher collaboration matters and how it can strengthen your school.
What is Teacher Collaboration?
Teachers in a school interact with one other on a daily basis, but these interactions aren't always collaborative. Teacher collaboration is when teachers specifically set aside time to discuss ideas and strategies for teaching. Education startup Educasic adds that teachers might collaborate to review student work against state standards, improve instructional decision-making, or simply get support from peers and leaders.
A group of teachers who collaborate regularly is sometimes referred to as a professional learning community. While this term has multiple meanings, a definition in the Glossary of Education Reform says that it should only be used if "all teachers and school leaders use specific, recommended strategies." This emphasizes the fact that teacher collaborators are actively sharing information and setting goals in a predetermined time frame, rather than simply meeting or chatting by chance.
Getting teachers to set aside time and come together is important, but it's only half the battle. It's also important to note that effective collaboration requires equal participation from everyone involved. As the Association for Middle Level Education points out, all teachers must have a desire to participate in the discussion. When colleagues are engaged and invested in the collaboration process, it's much easier to both share and solicit valuable ideas that deliver results.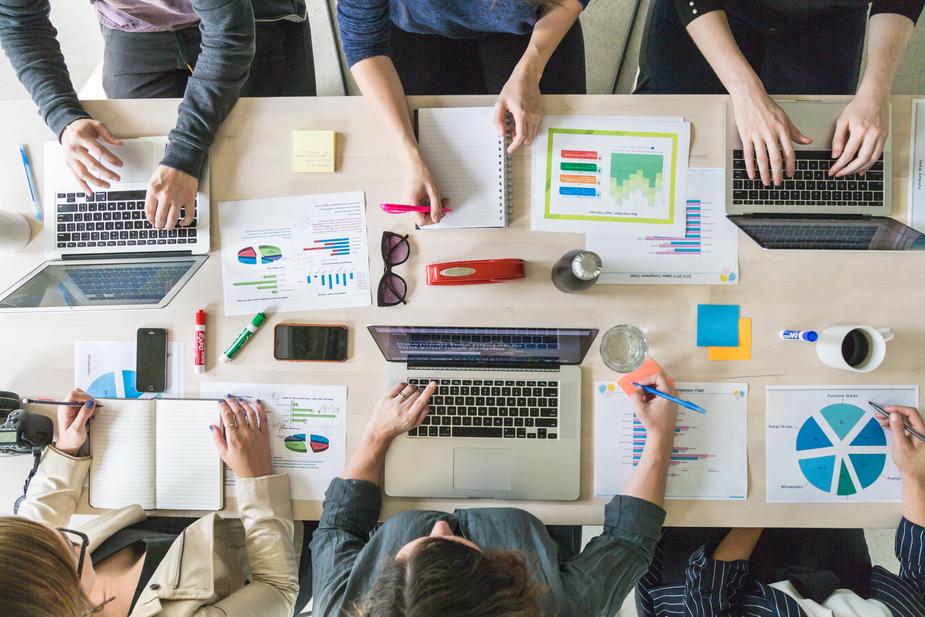 Benefits of Teacher Collaboration
Teacher collaboration provides immeasurable benefits for both students and staff. Specifically, professional collaboration improves teacher expertise, which in turn provides a better learning experience for students.
It also improves teacher skills by providing an expanded teacher toolkit, according to Brookes Publishing. This kit entails tools, practices and ideas they didn't previously know about, or were unsure how to implement. The most effective teacher collaborations provide each teacher with more mental resources for meeting the unique needs of every student.
Real-World Examples
The real-word benefits of an expanded teacher toolkit have been proven by numerous studies. For example, technology service Canary Learning cites a study called The Missing Link in School Reform in which the math scores of students whose teachers collaborated were higher than those of students whose teachers didn't collaborate. Furthermore, the teachers who worked with their fellow colleagues regarding math lessons felt a sense of trust and closeness with peers.
More benefits were demonstrated by a two-year teacher partnership called the Common Assignment Study. This study united teachers from Colorado and Kentucky to create stronger, more enriched curriculums for high school students. Teachers and professional learning advocates Renee Boss and Amy Spicer explain how these instructional units — which can now be used in high schools across the country — received exemplary ratings from a top peer-review initiative.
This collaboration also resulted in richer assessment strategies that help evaluate nuanced performance metrics, such as student engagement and quality of work. These are especially valuable in subjects that don't have state assessments.
Tips for Collaborating
When teachers are first starting to collaborate, it's normal for there to be some conflict. Jason Perez, chief human resources officer for Mid-Del Public Schools, adds that teachers may feel very protective over their particular learning styles. However, growth can be accomplished if all parties are willing to negotiate and stay open. Teacher educator Les Foltos explains that it's important for teachers to show each other respect, no matter how much they disagree with one another. Instead of getting angry, asking the teacher how they got to that conclusion, and why they think it's important, can help immensely. Good communication skills allow everyone to feel safe sharing their opinion and ensures that the best ideas are brought forward.
The most important thing is that teachers are shaping and driving the conversation. As pointed out by 100Kin10, an initiative focused on STEM teacher education, teachers know first-hand what's most challenging. Forcing teachers to collaborate on something isn't going to be productive, and it likely won't result in a consistent approach. But when they use their time to collaborate on the issues they care about, they'll be more inspired.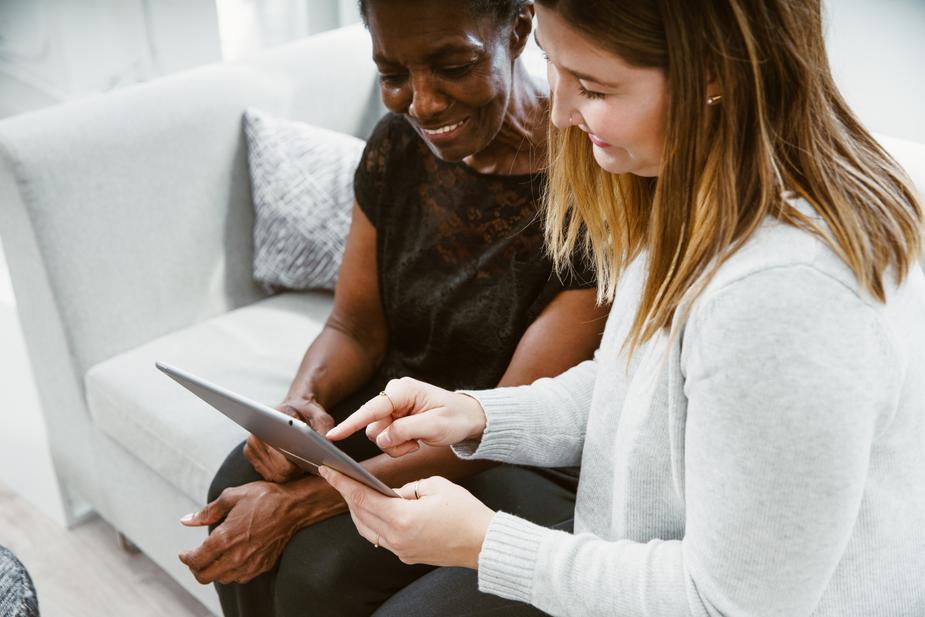 Create a positive environment
Setting a positive tone for collaboration can ensure that all teachers are on the same page. One way to keep people rooted in positive issues comes from an article by the nonpartisan education support group PublicAgenda. Here, it is suggested that teachers start by focusing on school climate. Both teachers and students perform better in a positive school climate, and it helps set the tone for future collaboration and productivity.
Library media specialist Ashley Cooksey shows how she maintains a positive and collaborative environment through small daily actions. Although she's a librarian and not a teacher, she seeks to remain friendly and close with teachers by stopping into each classroom when she can. This gives her insight into what subjects students are learning, and it likely shows teachers that she cares about what they're doing. When students come into the library for a research project, the underlying positive rapport will help these two faculty members collaborate more effectively.
Establish goals
Establishing goals for collaboration helps teachers find common ground, regardless of varying opinions or teaching strategies. Joellen Killion, a senior advisor at Learning Forward, says that successful, professional teacher collaboration requires three core elements. These include:
a collective responsibility for student success
continuous professional improvement, and
shared accountability amongst all members of the collaboration.
Furthermore, when teachers collaborate on a consistent level, it's important that they discuss instructional strategies, curriculum, and assessments as well as their own professional development. When questions regarding these themes arise, teachers should set their sights on uncovering solutions as a team.
Leadership Support
Administrators can also play an important role in supporting teacher collaboration. As explained by Mary Beth Cunat, a principal at Wildwood Magnet school in Chicago, leaders play a major role in scheduling time for teachers to collaborate. She adds that the principal's role is in prioritizing collaboration and making sure that there's always time on the schedule for teachers to get together.
School leaders can also use their roles to support teacher professional development. The best collaboration happens when teachers are on the same page professionally. Attending educational and professional courses together can help teachers learn new tools, Erin MacPherson says at WeAreTeachers. This is especially important when it comes to technology trends in education, which are constantly evolving. Plus, this is a great way for teachers to find common ground regarding education, as they can implement what they've learned together and then share their reflections.
Images by: Sarah Pflug, Matthew Henry, Nicole De Khors