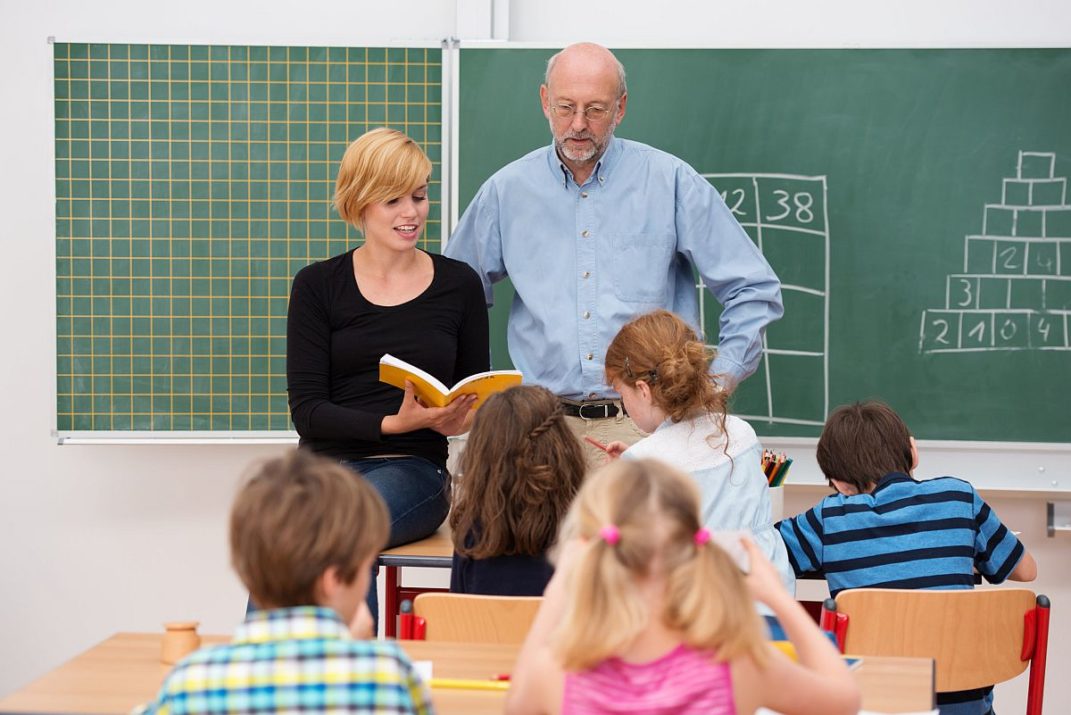 Every year, a fresh batch of teachers enter the classroom for the first time. They come from a variety of education programs and backgrounds. While you can't guarantee that every teacher will discover a passion for education, you can take steps to help future teachers to do so during their certification process.
When you accept a student teacher into your classroom, you become a cooperating teacher. Through this relationship, you can give future educators the skills to succeed when they take on full-time roles. You also get the benefit of having a second set of hands.
Use this guide to get the most out of your student teacher and involve them deeply in the classroom experience. That way you'll both benefit from working together.
Understanding the Value of Student Teachers
A student teacher is more than a college student who is shadowing you. The months that your student teacher spends with you can give them hands-on experience that is nearly impossible to get through traditional college learning methods. The steps you take to involve student teachers meaningfully in classroom management can help create a future generation of better-prepared educators. Your student teacher today is your collaborative peer tomorrow.
Helen F. Ladd, et al. at the Brookings Institute highlight how important the work of teaching assistants is in schools. They typically make up 12 percent of the elementary and secondary labor force and take on several classroom tasks. "These include preparing classroom activities, working on instruction with individuals and in small groups, managing student behavior, and helping to evaluate student work."
By taking on these tasks, student teachers and teaching assistants free up time for educators to develop lesson plans. Even if your student teacher saves you only a few hours per week, you can catch up on much-needed planning and preparation time.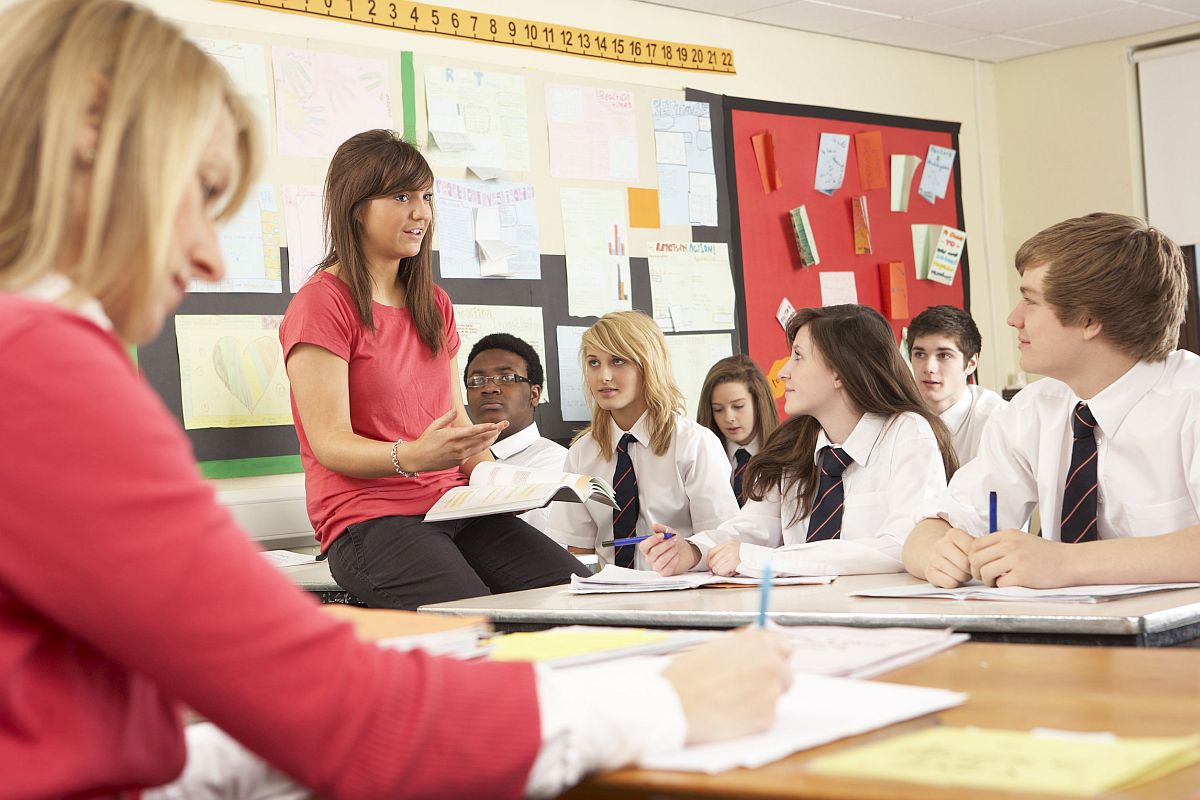 Take Time To Develop Your Student Teacher Program
The effectiveness of a student teacher's time in the classroom depends on the type of instructor they work with. As a seasoned educator (and now mentor), you will need to have a plan in place to help your assistant develop key skills. The sooner they hone these skills, the faster they will be able to complete tasks that you normally do.
"The right master teacher can influence student teachers by sharing real-life details of the job, showing them how to build trust and rapport with students, and developing skills such as classroom management and lesson planning," says Janis Carr at California State University Long Beach. "This allows teacher candidates to implement recently learned pedagogy and practice, while receiving mentoring."
Consider taking a crawl-walk-run mentality with your student teacher. Identify the tasks they can take on immediately, the valuable interactions they should develop, and which signals will let you know that they are ready for more.
"At the onset of the student teaching period, the student is just observing the general environment – to identify the class's culture and climate while reflecting on the observations made," says Matthew Lynch at the Edvocate. "As both student-teacher and mentor start warming up to each other, the student-teacher is then assigned some teaching tasks by the mentoring teacher."
These tasks will progress from taking over a few activities to adding more responsibilities. Eventually, the student-teacher will take over the entire classroom.
You don't have to plan a whole learning curriculum for your student teacher. Instead, look into state rubrics to see what is expected of them. Many colleges and universities also create handbooks for both student teachers and cooperative teachers so they are on the same page about what they need to learn.
"The state guidelines give clear rubrics for competencies needed for minimum standards for licensure," says educational consultant Janet Ferone. "The hours for the student teacher are calculated for observation as well as 'take-over' hours where the student teacher has control of the lesson and both mentor teacher and college supervisor can gauge readiness for licensure and put necessary supports in place as needed."
Your main challenge will be understanding the pace of learning based on how long you have the student. Some programs ask student teachers to stay in the field for a whole year. Other programs only last a few weeks.
"Most internships last between eight to twelve weeks," explains education writer Janelle Cox. "Interns are usually placed at one school for the first four to six weeks, and then at a different grade and school for the last weeks. This way, pre-service teachers get the opportunity to learn and use their skills in a variety of school settings."
You may want to develop six-week, three-month, and semester-long programs for the student teachers who come to your school.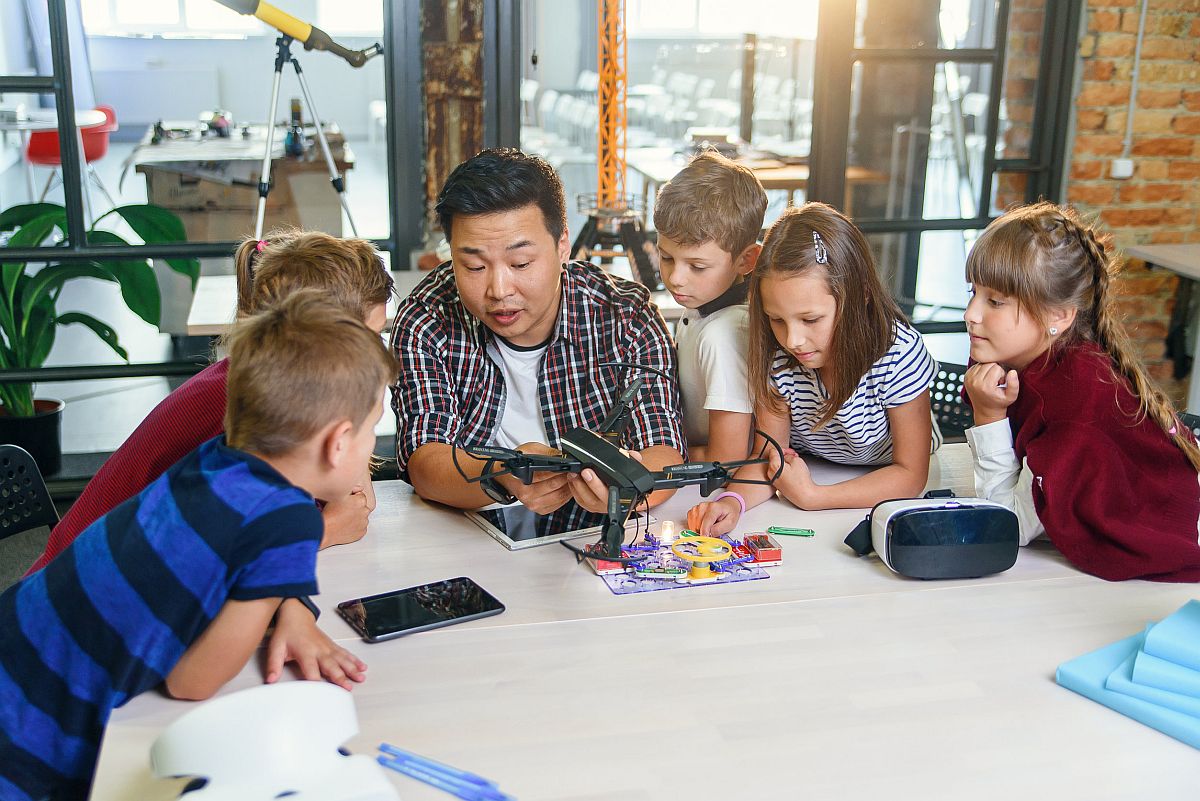 Tips for Working With Your Student Teacher
Different educators have their own approaches to the student teachers they work with. However, there are a few best practices you can follow in order to involve your student teacher meaningfully in the classroom experience.
Education advisor Matt Bromley highlights the importance of consistency when working with teaching assistants and student teachers. If your student doesn't get an answer they want from you, they might ask someone else, hoping for a different response. The same can happen with your student teacher. This is why Bromley urges educators to be explicit with classroom rules and expectations from the get-go.
"Although it may sound authoritarian and undemocratic, teachers must remember that it is their classroom and they are in control of it," Bromley writes.
Set expectations with your student teacher on how you run your classroom — and make sure your students know that your assistant is aware of these rules. Additionally, let your student teacher know what your expectations are for them.
"If your student teacher doesn't know what you expect from her, she will never be able to live up to those expectations," says special education teacher Stephanie DeLussey. "Be specific and clear about what you want her to do, when, and how. The clearer your expectations, the less anxiety she will feel trying to anticipate what you want and the better she will perform."
Once everyone is on the same page with the rules, then you can take steps to give your student teacher opportunities to flex their creativity and apply their interests to the classroom. Remember, this is their first foray into teaching. You have the chance to watch your student teacher stretch their wings and fly.
"If at all possible, allow the student teacher to have a say in what they teach," says Allison Weinhold at her blog for Spanish teachers, Mis Clases Locas. "I personally would never work at a job where I was given a scripted curriculum and hated that was exactly how my own practicum experience was. (Teaching that textbook unit about car parts during my own student teaching was about as appetizing to me as eating dirt.)"
Through this process, you may discover that your student teacher is not a mini-me acting within your shadow. They may have a new way of teaching or a personality that you don't expect from a young teacher. This teaching style might not be wrong, just different.
"Excellent teaching is compatible with a variety of personalities," says Drew Silver, clinical coordinator at Edgewood College. "We urge cooperating teachers to search for ways to affirm and enhance unique strengths and values represented by student teachers."
You have the opportunity to learn from your student teacher in the same way they are learning from you.
Keep Remote Instruction Part of the Learning Experience
Student teachers were also affected by the COVID-19 pandemic. Their teaching experience came from remote classrooms and digital simulations.
Anne Beitlers, director of secondary teacher education at the University of Washington, says her school's one-credit technology course for students became immediately relevant at the start of the pandemic. Other professors started incorporating the material into their classrooms and student teachers started applying the concepts through virtual teaching.
"It's become so relevant and it's staying that way," says Beitlers. "And nobody's going to question that now."
Consider developing opportunities for your student teacher to practice their remote instruction. You can create a simulation using the school's computer lab or ask your student teacher to lead the class from a different location for a day or two. This allows them to become familiar with the remote learning process and apply what they learned while getting their degree.
"Because they didn't have any training, most teachers essentially tried to recreate their face-to-face classrooms in the online environment," says Michael Barbour, an associate professor of instructional design at Touro University California. Very few teachers were able to create lesson plans specifically for the digital environment and instead tried to force analog activities into online discussions.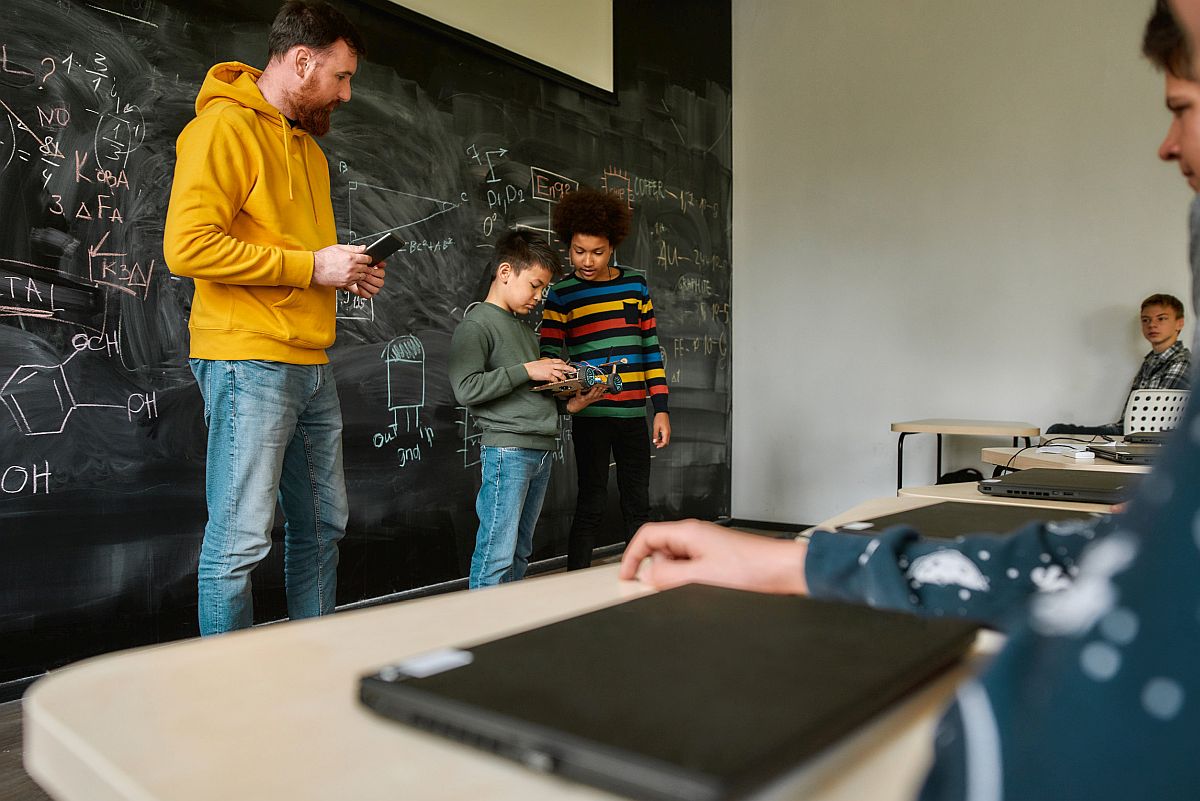 Know Your State Guidelines on Substitute Teachers
The COVID-19 pandemic and teacher shortages in some districts have caused administrators and lawmakers to consider letting student teachers step in as substitute instructors. This option lets student teachers earn some money while giving them real classroom hours teaching on their own.
"If I wasn't able to fill the classroom with a full-time teacher, then I would consider using a student teacher," says Alan Latosz, superintendent of Algonac Community Schools in Michigan. "They obviously have the passion for the profession and would have already completed most of the teaching program at that point."
Look into your state guidelines to understand the options for your student teacher. They may be able to get a substitute license and could fill in when your school needs help. This option has already worked in various parts of the country.
"Since the semester has started, many of our student teachers that are out there all-day, every day have already had to use their short-term substitute license to fill in because their cooperating teacher has been out," says Thomas Sargent, associate professor at Monmouth College. "It's been an interesting idea — we'll see if it expands or where it goes from here."
The ability for student teachers to work as substitutes has been proposed by some administrators and government officials as a way to cover the expensive fees that future teachers take on for these programs. Many student teachers have to pay full tuition costs (thousands of dollars) to work unpaid in the classroom. The sheer cost of getting an education degree could push some high-potential teachers out of their programs — further limiting the existing hiring pool.
"It is really important for educators to be well trained and well prepared, and Michigan is blessed by some great teacher prep programs," says Doug Pratt, director of public affairs for the Michigan Education Association. "But the realities of student teaching are really challenging for a lot of students from a financial standpoint and that's especially becoming a problem as we face an educator shortage."
If you know what your state and district have to offer for student teachers working as substitutes, pass this information on to the person working in your classroom. You may be able to help them while also filling a local substitute teacher shortage.
When cooperating teachers and student teachers work well together, both can benefit from student teacher programs. You have the opportunity to prepare college students for the reality of working full-time in a classroom. Your student teacher can take on more of your tasks, allowing you to stay on top of your work. However, this partnership only works if both parties are eager and prepared to work together. By having a plan in place, you can do your part.
Images by: racorn/©123RF.com, stockbroker/©123RF.com, gorynvd/©123RF.com, lanastock/©123RF.com