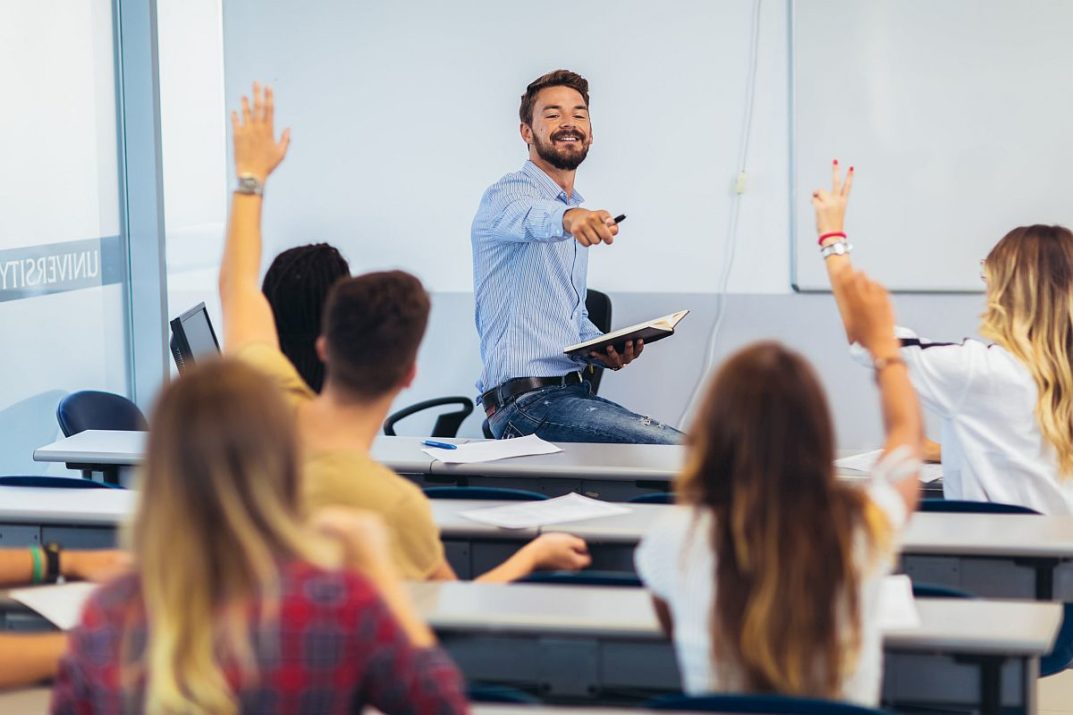 There are two things that every teacher needs more of: time and money. While there's no silver bullet solution to get a pay raise or win an education grant, there are a few tricks you can use to take back your time. These hacks can help with everything from lesson planning to classroom management. Some are small (saving you a few minutes here and there) while others can give you back multiple hours each week.
Here are what some of the best educators have to say about getting organized and taking back your time.
Lesson Planning
1. Start With a High-Level View of the Curriculum
Before you dive into the first lesson plans of the year, take some time to review the year and consider what needs to be covered.
"An annual guide charts all of the content that must be taught in a year and contains specific stopping points where units end," says teacher Jennifer Martinez, creator of Everything Just So. "If you're trying to plan daily (or even weekly) lessons without a year's plan in hand, you're going to end up spinning your wheels."
Looking at your lessons from an annual level can help you create extra space for fun activities while building in catch-up days when bad weather closes the school. This way you won't end up cramming topics together at the end of the semester.
2. Prepare for Planning Meetings
Lesson planning often occurs in team planning meetings. The goal of these meetings is to help teachers within the same school or district develop lesson plans together so each student learns the same curriculum. Rebecca Doxsee, a learning coach in Tennessee, sat in on some of these meetings and realized that not much was getting done.
Consider working with your administration to improve how you hold planning meetings. Doxsee and her coauthor Jessica Holloway provide recommendations for teachers to pre-plan so they arrive ready to develop lessons. This includes creating a shared document to add ideas ahead of time, so the meetings can focus on honing the lessons rather than covering big-picture education ideas.
3. Develop a Lesson Plan Template
One of the easiest ways to speed up your lesson plan development is to use a template. You can quickly write out the objectives, resources needed, lesson steps and evaluation criteria for success. Using a template can help you get into a groove when creating lessons for months or weeks at a time.
Ashleigh and Alisha at Rainbow Sky Creations emphasize using templates from the get-go. They recommend that preservice teachers (student teachers) save templates from their college classes so they have them in their first classroom.
4. Look for Multipurpose Tools
There are thousands of tools, apps and websites you can incorporate into your lesson plans and use to develop your curricula. However, some are one-off tools where you will spend more time teaching students how to use them (and more time learning them yourself) than is actually valuable.
"If I'm looking for tech tools or an activity or a procedure that I'm going to teach, I want to look for something that's pretty multipurpose," says elementary teacher Amy Stohs. "I'm not going to add something that is only useful for one time unless it's a really special event."
Keep this in mind every time you come across new tools and apps.
Time Management
5. Use the Urgent and Important Matrix
It's easy for a seemingly endless pile of tasks to build up during the week. However, you can use the Important and Urgent Matrix (also called the Eisenhower Matrix) to set your priorities. Teacher Noelle Pickering at Maneuvering the Middle does a great job of explaining this concept. Essentially, you break tasks into four quadrants:
Urgent and important: do these tasks today.
Urgent and not important: delegate this task to someone else.
Not urgent and important: schedule a time to complete the task.
Not urgent and not important: delete the task entirely.
This process can help you remove items that aren't at the top of your priority list so you can focus on completing meaningful work.
6. Evaluate Your Routine Tasks
Spend some time looking at the daily tasks you keep up with and the other work you do. What can be eliminated? What can be automated or adjusted?
Graham Cooper, chief marketing officer at Juniper Education Group, uses the Keep-Tweak-Abandon process to eliminate tasks. He asks teachers to write down all of the tasks and items they complete on a regular basis, then challenges them to rank the items by importance. The top items are kept, while educators can consider tweaking the remaining items to save time or finding ways to abandon them entirely. There's no point in keeping up with work that doesn't provide direct benefits to you, your school or your class.
7. Write Down Your To-Do Lists
As your to-do list grows, the chance that you forget something increases. Not only is remembering countless tasks stressful, but it also takes you out of the present moment. It's worth it to write down your to-do lists, including everything from small tasks (uploading assignments for students) to major projects.
The team at digital learning platform Kami recommends ending your Friday with a five-minute review of your to-do list. Look at what you accomplished and what needs to get done. When you arrive on Monday, you will have a fresh list to tackle with confidence.
8. Assign Each Task a Day
Once you have your to-do list, identify which tasks you are going to work on today and which are better completed on other days. This doesn't make those tasks less important. Instead, this is a valuable process to take evergreen work that comes up every week and divide it across multiple days. "Each task may need to be done by Friday, but doing 10 things on Friday is stressful," says Mary Amoson at Sharing Kindergarten.
Relieving this kind of stress can also boost your mental health. Once the process is in place, you know you only need to focus on certain items on the day they're assigned, and then forget about them.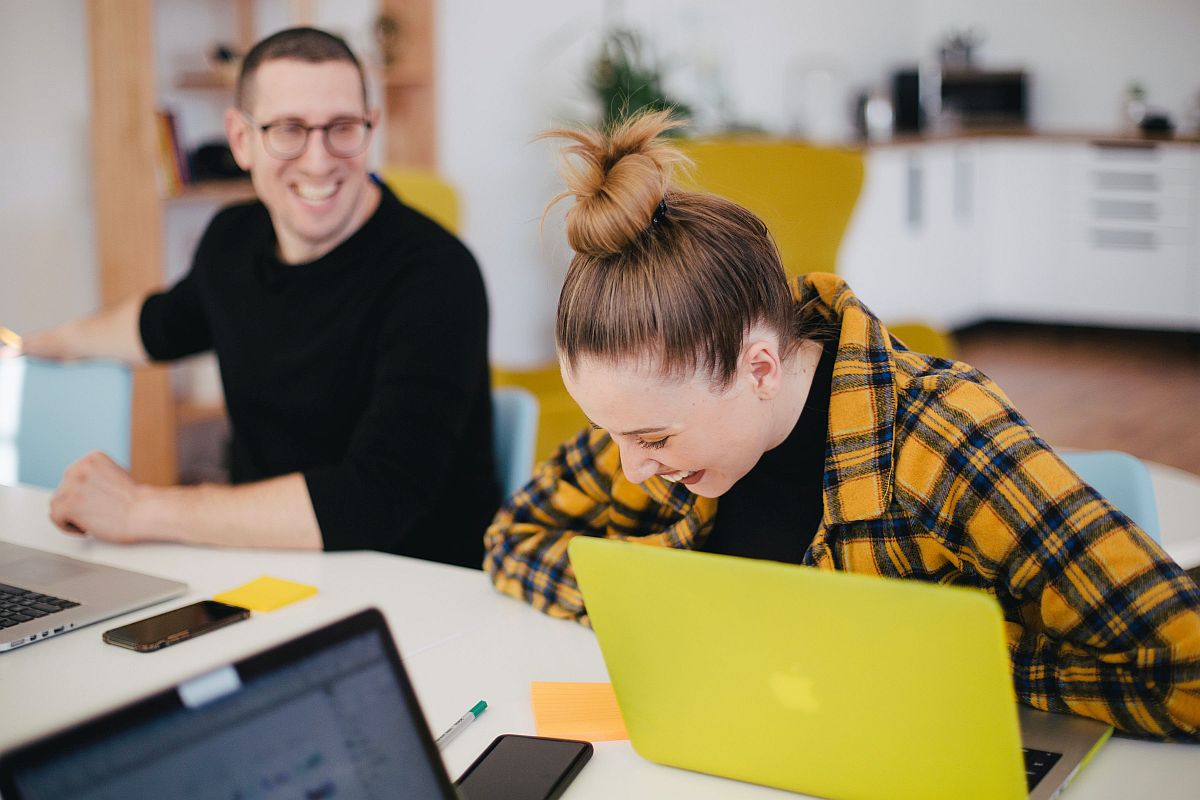 Long-Term Success
9. Create a Substitute Teacher Binder
At the start of the year, develop a binder for any substitute teacher that takes over your class in your absence. This binder can include information about schedules, classroom rules and resources for the substitute to use.
Lauren Shirk at A Teachable Teacher created a guide specifically for substitute binders. She put together a checklist of essential items that can make it easy for a sub to fill in. Your students will lose less learning time and you won't have to scramble to pull this information together when you need to call out sick.
10. Set Up an Absent Work Bin
When students miss class, they need to learn what they missed. This can be time-consuming and distracting on the morning they return. Instead, you can use an absent work bin and place the classwork, homework and assignments from the day before.
Nyla at Nyla's Crafty Teaching has multiple examples of these bins, many of which span across a five-day week in case a student misses several days in a row. Some teachers creatively call these "ketchup and mustard bins" because students need to catch up.
11. Laminate Resources to Reuse Them
Whenever you create a valuable resource, like a chart, cheat sheet or notecard, consider laminating it so you can resource the materials in future classrooms.
Teacher Stephanie DeLussey laminates sentence strips in her special education classes so she can reuse them each year. Sort these strips by subject or chapter so your students can practice with them. This hack can be particularly valuable for language teachers who need to incorporate new vocabulary and verb tenses throughout the year.
12. Learn Keyboard Shortcuts
You might not realize how a few seconds can eat away at your day. However, the time you spend right-clicking and scrolling through menu options can make your work slower. Plus, these mini-distractions could pull you away from what you are working on, causing procrastination.
Kasey Bell at Shake Up Learning encourages teachers to learn basic keyboard shortcuts to save time. Knowing that Ctrl + T opens a new tab could make a difference in how fast you work.
Classroom Organization
13. Label Everything
Kindergarten teacher Brittany Lynch at Tickled Pink in Primary encourages teachers to label absolutely everything in the classroom. Even if you don't think you have a lot of materials, you may be surprised by how much you accumulate over the year. Labeling can help you find items faster so you can spend more time pulling together lessons and less time searching for supplies.
14. Use Magnets and Velcro to Secure Markers and Pens
Do you spend more time looking for markers than you do actually using them? Consider using magnets or velcro to place them at the top of the whiteboard — a place that you can easily reach but your students cannot. You can quickly see if a marker has gone missing and can track it down before it dries out.
Check out the Instagram account of Sublime Little Scholars for an example of this — and for other tips you can apply.
15. Use Push Lights for Hall Passes
If you are frequently plagued by classroom interruptions with students asking to go to the bathroom or get water, consider using labeled push lights so students can check out of the classroom. The team at Bored Teachers has a colorful example of this, where students push a light next to the door to tell you where they are going.
Push lights can be used in a variety of ways, including your expected noise level and the type of tasks students should be working on.
16. Establish Hand Signals
Another way to prevent interruptions in your classroom is to use hand signals with your students, writes former elementary school teacher Elizabeth Mulvahill. These can help when students have to go to the bathroom or are lost about what page they should be on. Your students already know to raise their hands. Different hand signals can provide additional context before you even address the student.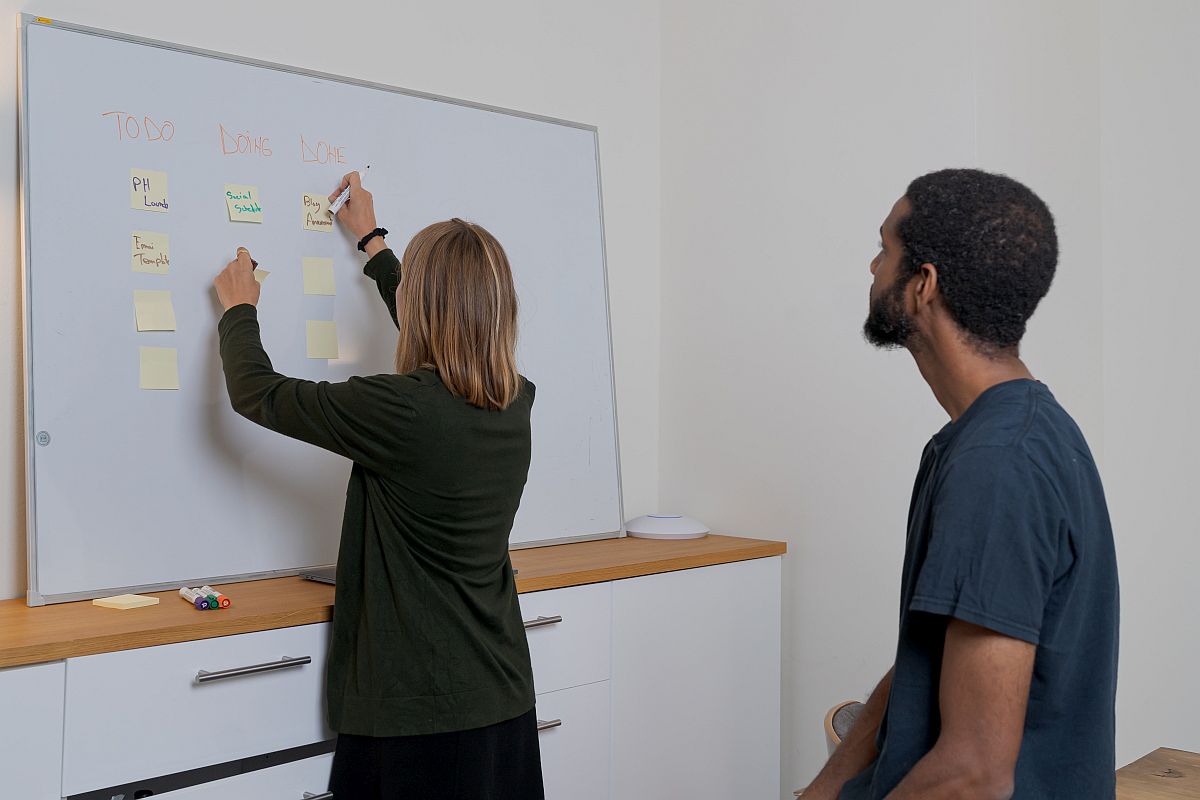 Social and Emotional Support
17. Limit Your Late Nights
Kelly Jackson, the Simply Organized Teacher, encourages teachers to limit the number of late nights they spend in the school. At most, you should spend two nights per week staying late and ideally should only give up one of your nights.
First, this will limit your risk of burnout. Next, this allows you to stay focused. Knowing your late-night time is limited, you'll use your daytime hours wisely. Try to choose a night when you still feel fresh (like a Tuesday) and set key tasks for your late-night work (like catching up on grading).
18. Break Down Large Projects Into Smaller Tasks
One of the best ways to procrastinate is to place large projects on your to-do list. A massive task can be overwhelming and you will always feel like you don't have enough time or energy to get it done.
Instead, the team at Education Support recommends breaking down this work into smaller tasks. For example, a large task might be creating lesson plans for the month of October. You can break this down into small tasks like highlighting key chapters in October, identifying October projects and creating a daily calendar for the month. This makes your big task less intimidating.
19. Join Facebook Groups and Teacher Support Communities
You are not alone. Look into joining Facebook groups and other online communities with your fellow teachers. You can seek out niche groups like "6th-grade science teachers" or "high school English educators" for lesson plan problem-solving ideas.
In an article for Education to the Core, Suzanne Kelley shares some of her favorite teacher groups to join. These can serve as a jumping-off point for your own community building.
20. Allow Time for Self-Care
It's important to stop thinking about self-care as a waste of time or something that takes away from your planning hour. Self-care can help you focus, give you a better attitude and prevent burnout. It is an investment in your long-term health and career as a teacher.
Linda Kamp at Around the Kampfire stresses the importance of self-care ahead of a big event — like the first day of school. This can be as simple as treating yourself to a manicure or setting boundaries for your bedtime. When you feel your best, you will do your best work.
Decide which of these time-saving approaches will have the biggest impact on your classroom management plan and implement them first. There's no right or wrong: Some teachers need to streamline their lesson plans while others need to organize their classrooms. Try a few of these tips and see how they help you.
Images by: jovanmandic/©123RF.com, dolgachov/©123RF.com, Jason Goodman, airfocus