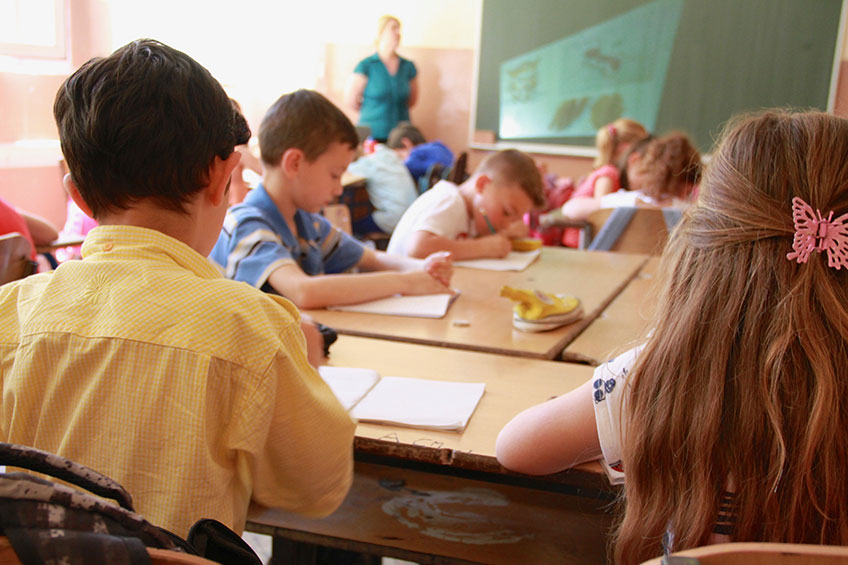 Put simply, being a teacher is stressful. From managing students' emotional and academic success, to creating lesson plans and grading papers, teachers have an immense weekly workload to handle. And with so many duties and so many students to care for, teachers often neglect their own self-care and wellness.
Luckily, there are many organizations and resources specifically designed to help hard working teachers reduce their stress levels. These self-care techniques will make sure you stay happy, well-rested and mentally healthy on the job.
The Teacher Stress Problem
According to a recent report, NPR education reporter Cory Turner says that 46 percent of teachers feel high levels of daily stress.
The article also reveals that in the first five years of teaching, between 30 and 40 percent of teachers leave the profession all together.
Furthermore, freelance writer and American teacher based in Finland Timothy D. Walker explains that the report also finds a link between stressed teachers and stressed students. When teachers are highly stressed, children showed higher cortisol levels and lower levels of academic achievement and social adjustment.
What can be done to tackle this problem? Writer, educator and Whole Teacher founder Jenna Shaw says that to retain teachers and improve teacher health and happiness, schools need to embrace the health and wellness initiatives implemented by many corporations.
"The research around employee health, and what causes some of the most incredible damages to our workplaces, are easily compared to the challenges and experiences of our teachers."
This hits at an important point: teacher wellness is not just a classroom issue, but an entire school issue.
Author Anne Vize explains that school administrations can implement healthy training and habits that create a more relaxed culture at school. Carving out time in staff meetings to discuss sources of stress, establishing mentorship for teachers and role modeling positive stress management techniques are all ways that school administrators can reduce stress among staff.
Caring for yourself first
Engaging in group stress-relief activities can help educators make stress management a daily habit, and some groups are designed specifically for teachers.
Baltimore kindergarten teacher Danna Thomas, founder of the teacher stress management  group Happy Teacher Revolution, explains that teachers simply can't do their best work if they don't care for themselves first.
"I personally cannot deliver a lesson to the best of my ability if I don't get a full night's rest, if I don't eat on my lunch break," she says.
Another group for educators is called Breathe for Change. This organization combines yoga, mindfulness and social emotional learning practices to help teachers better connect with their needs.
Another program designed to support teachers is Cultivating Awareness and Resilience in Education (CARE), a mindfulness program that supports teacher wellness through 30 hours of mindful awareness, stress reduction and emotional skill development over a four month period. An evaluation of the program found that teachers were better at managing stress and other difficult emotions and were less likely to become psychologically distressed. The study's lead author, Patricia Jennings explained that after the program, the overall emotional climate of the classroom improved and classes were more organized.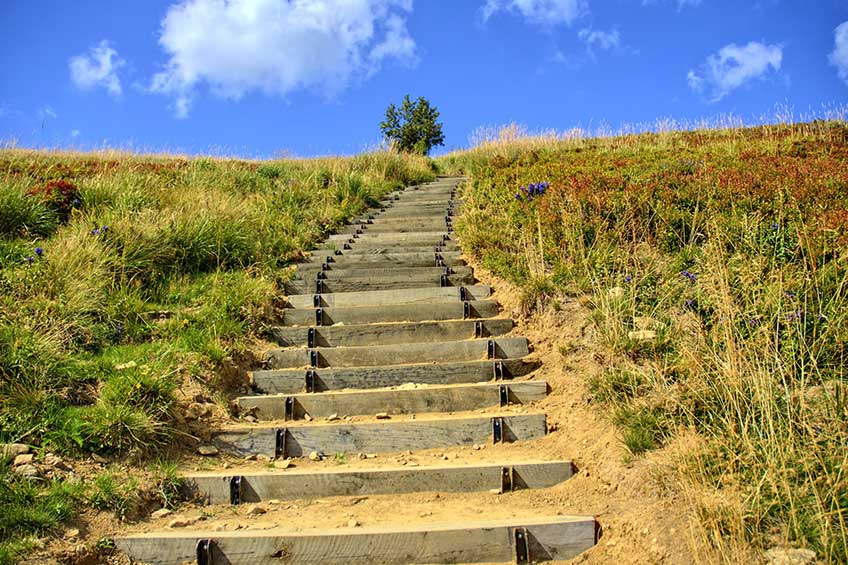 Managing workload
We live in a world where people are praised for saying "yes" to any social event or work duty that comes their way. But what most people don't talk about is that it's actually harder to say no.
Neuroscientist and mind-body expert Claudia Aguirre says that many teachers say yes to things out of habit, even when their workload can't acquire an additional task.
"Planning and rehearsing how to say 'I wish I could, but I can't really take on more responsibilities' – before the task is asked of us – will habituate us to respond this way," Aguirre adds.
Austin ISD Social and Emotional Learning says that teachers often play the role of therapists, advocates, moms, dads and whoever else they need to be to help a student in need. Playing so many roles at once is exhausting, and sometimes saying "no" is the only way to maintain your well-being.
Healthy Habits
Staying up late is common among teachers, who are often under a time crunch to grade tests and correct papers. But according to exam prep company Magoosh, sleep deprivation can diminish creativity and focus and even weaken your immune system. If you want to stay alert and at your best in the classroom, getting enough sleep each night is an absolute must.
You can improve your quality of sleep by creating a bedtime routine. In a well-researched article, literacy teacher Dave Stuart Jr. writes that consistent sleep schedules promote high quality sleep, and going to bed at the same time each night can promote REM sleep and improved moods.
You can also improve your sleep by ditching technology use before bed. Guardian Journalist Sarah Marsh warns that using a laptop or tablet right before sleeping can reduce chances of a full night's sleep. In a study by Brigham and Women's Hospital, people who read a book before bedtime slept better and felt more alert in the morning than those who took a tablet to bed with them.
Exercise
Exercise is another important practice that can help you reduce stress and get better quality sleep. Health and psychology writer Linda Wasmer Andrews says that if you want to maximize the sleep benefits of exercise, it's best to work out at least five to six hours before sleeping. For teachers, this makes lunchtime, recess, or other midday breaks the perfect time for a brisk walk or bit of exercise.
If you'd like an exercise practice you can share with your students, Yoga 4 Classrooms seeks to promote social, emotional and physical health by bringing yoga and mindfulness to schools. Educators can review online courses and workshops on the website to get started.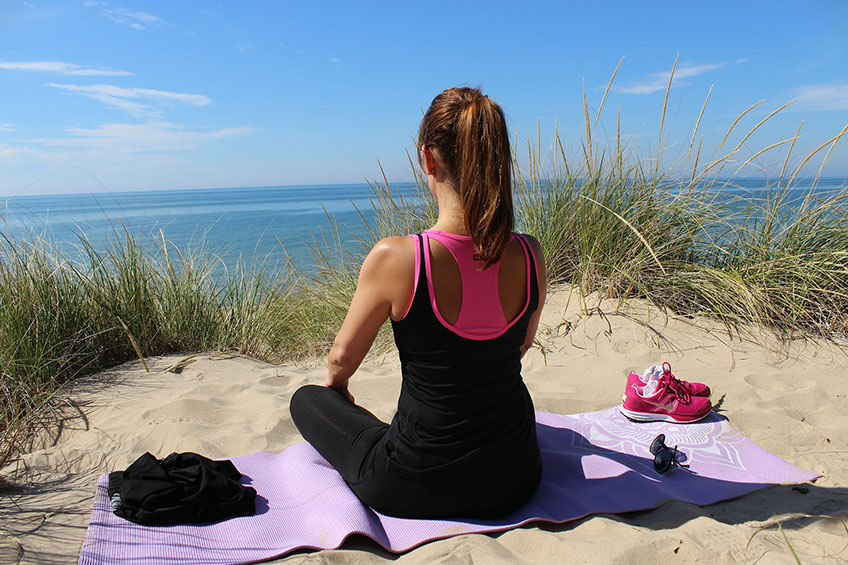 Practicing Mindfulness
Sean Fargo, who founded the free mindfulness and meditation resource Mindfulness Exercises, explains that mindfulness makes us more aware of our daily actions.
"Mindfulness coaching aims to bring everything into clear visibility, especially the stuff we don't want to look at, including body language, verbal language, emotional reactions, beliefs, stories and expectations."
Involving students in Mindfulness
Teachers should always take time to unwind and destress on their own, but practicing mindfulness in the classroom can have benefits for students, teachers and the classroom as a whole.
Mindful Teachers also suggests a few props to facilitate mindfulness in the classroom. Creating a comfortable space with cushions and pillows is a great way to create a safe, calming space. Teachers can also create a mind jar — a glitter-filled glass car that when shaken, represents anxiety and worry. As the glitter settles, kids and teachers can visualize greater clarity.
According to Turnaround for Children — which seeks to understand science, adversity and student success — students need order and organization. Things like a loud, chaotic hallway and a messy classroom can reproduce stress that students feel at home. This can cause students to misbehave, which in turn dials up the stress for teachers.
Writer Emily Burns highlights another way to help students cope with stress: create a list of stress relief tips for students to follow. As high school psychology teacher Brett Phillips demonstrated, this compels all students to consider the main sources of stress in their lives. When both teachers and students can better manage their stress in the classroom, it promotes a more positive and peaceful classroom atmosphere.
Images by: Megan Soule, sapphire_penguin, jarekgrafik