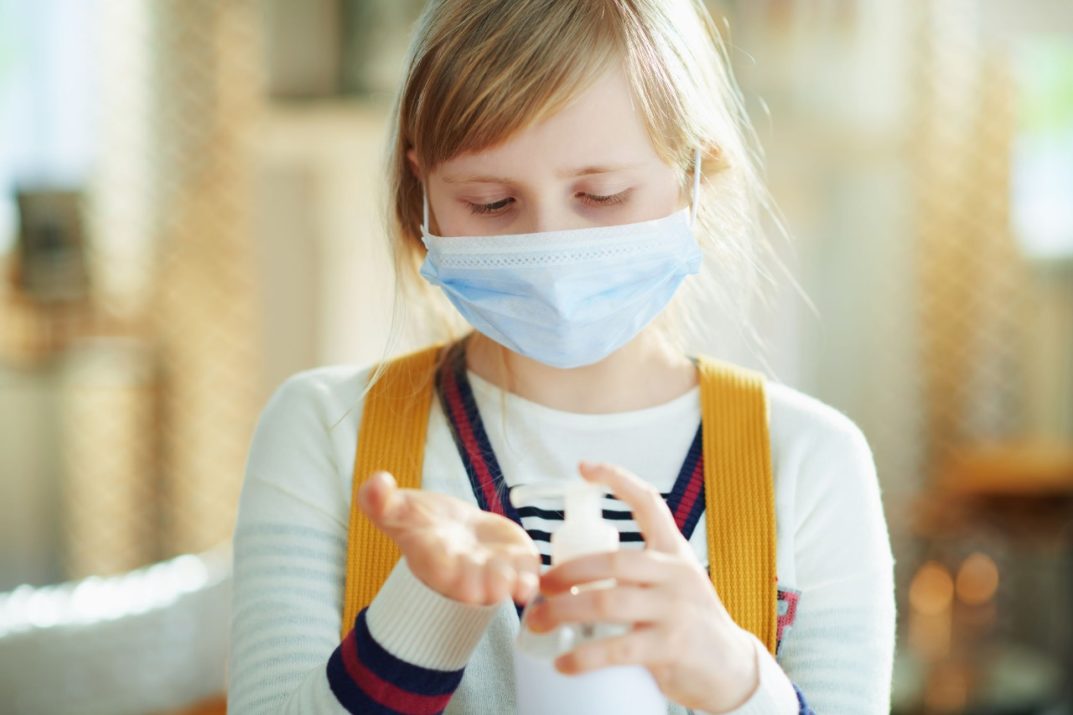 Throughout the summer, parents, administrators, and elected officials debated how students should learn in the fall. Should kids return to in-person learning and potentially create COVID-19 superspreader hubs? Would it be worth it to reopen just to return to remote learning when cases spiked?
Now that the fall semester has passed, education experts and medical professionals can see what worked and how schools prevented the spread of COVID-19 through their hallways. Here are a few lessons from this year that can be applied to other schools that plan to reopen. 
Teachers Remained Flexible During School Openings
At first, the CDC guidelines for in-person classes seemed overwhelming for parents and educators. However, school administrators worked with teachers to develop clear policies that students of all ages could follow. 
"Many of the schools that have been able to successfully open have also been implementing control measures that are an important part of managing spread in these schools," pediatrician Dr. Nathaniel Beers tells USA Today. 
These control measures look different across North America. Some schools changed the number of classes students took or when they took them. According to Mark Lieberman at EdWeek, high schoolers in Toronto took a "quadmester" instead of a traditional semester. Students took two courses from September to November and then two more from November to January. This was an alternative to taking four courses over four months, and ensured that students came into contact with fewer people.
Additionally, educators created policies to address students that were exposed to the virus or received positive COVID-19 tests. This limited the spread through the schools. 
"We are not hesitating to quarantine students and staff who have had possible exposure — even if the positive test was prompted by possible exposure rather than symptoms, as all positive cases can lead to the infection of others," Brian Hightower, superintendent of schools in Cherokee County, Georgia, tells CNN. He wears a mask whenever he cannot social distance and encourages others to do so as well.  
All of these reopening protocols would not have been possible without the flexibility of educators who were willing to adjust to new guidelines and plans as they were created. 
"You simply cannot plan for every single scenario because the only thing we can be sure of is change," Nasreen Ikram Hussain, head of International Academy of New York, tells New York School Talk. "Every one of our documents begins with the word DRAFT. This allows us to be flexible, knowing that nothing we plan right now can be set in stone." 
As different school districts learned what worked and what didn't, educators were able to adapt continuously in order to prevent the spread of the virus within their classrooms.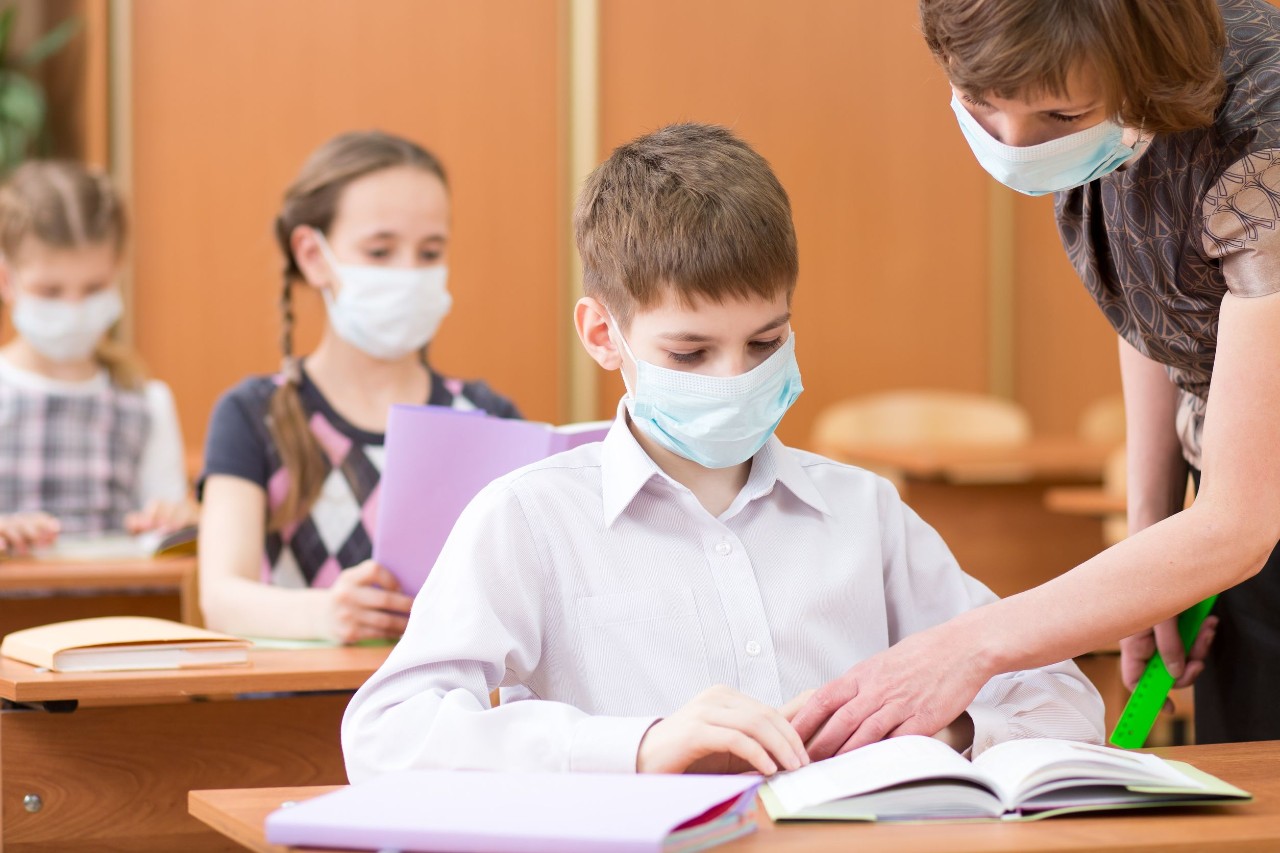 Students Learned Social Distancing and Mask Wearing
Educators and administrators can come up with the best possible plans, but they still rely on students to follow them. One concern with reopening schools was that students (particularly young kids) wouldn't practice social distancing or understand why the new rules are in place. On the whole, however, students quickly adapted to the new classroom experience. 
"I have nieces and nephews [that are elementary age], and when you model this behavior for children and set it as an expectation, they actually do very well with it in my experience," says Dr. Allison Arwady, commission at the Chicago Department of Public Health. 
In anticipation of returning to in-person learning, many teachers started preparing students early on to practice social distancing and wear masks. Pre-K teacher Laura Balzotti had her brother-in-law (who is a scientist) explain in a video why masks are important and how they prevent the spread of germs. She also created visual representations of what happens when you sneeze. 
"I think we underestimate kids' capacity for understanding," Balzotti tells The Washington Post. "If we just take the time to break down ideas for them, especially with visuals, they get it." 
News outlets and blogs also tried to help parents and teachers develop plans for making in-person Covid guidelines easier to remember. In July, occupational therapist Kate Holford shared games and lessons that parents could follow to help kids better understand the virus. 
"Imagine having a hula hoop around you and that's kind of the space that you need to keep from other kiddos and other friends," Holford says. "We need to practice this because it's important that we keep a bubble between us and our friends right now."  
By the time many students arrived at school, they were already familiar with mask-wearing and felt comfortable keeping one on throughout the day.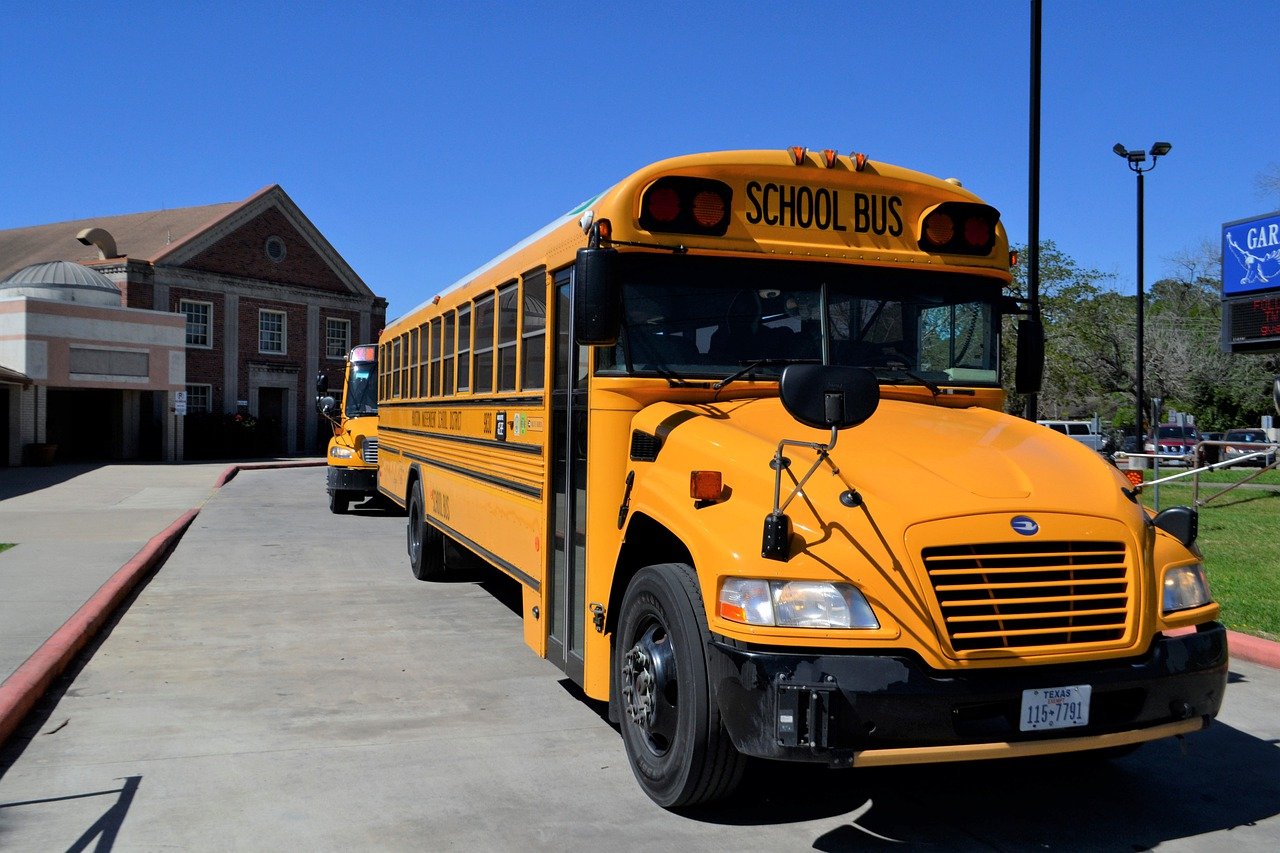 In-Person Learning Helps Student Social and Emotional Health
Despite the climbing coronavirus case numbers, many educators advocated for in-person learning. This is because schools offer so much to students on top of an educational experience. 
"Beyond academics, students gain a host of other educational, social, emotional, and health benefits from being in school with their teachers and peers," Scott Sargrad and Maura Calsyn write for the Center for American Progress. They cite data from the American Academy of Pediatrics that show a lack of in-person learning makes it difficult for schools to identify learning challenges, social isolation, and social-emotional problems in kids and teens.
In fact, as schools were planning for the fall, the AAP released a statement with their COVID-19 recommendations for safe schools. "All policy considerations for school COVID-19 plans should start with a goal of having students physically present in school," it reads. "Beyond supporting the educational development of children and adolescents, schools play a critical role in addressing racial and social inequity."
The fact that the AAP highlights racial and social inequality is important, as researchers have found disparities in which schools are returning to in-person learning. According to a report by the Center on Reinventing Public Education, students in the highest-poverty districts are those most likely to start the year with remote learning. Unfortunately, these are the students that need in-person learning the most. 
"Students in poverty are more likely to need more support socially, emotionally, and academically in school," they write. "Establishing trust and building strong relationships with teachers are critical to their success, but will likely be harder to do virtually." 
Students living in poverty are also less likely to have a dedicated learning space or parents who work from home and who can help them with their classes.   
Schools Provide Food and Shelter for Students
In-person school provides a safe place for students to go, and often gives kids more resources and care than they are able to find at home. At the start of the pandemic, one of the biggest concerns in many districts was how students would have access to the meals that schools provide. How could they ensure that students eat at least daily? 
Some teachers took this burden on during the school closures — literally placing the struggle of food insecurity on their backs. Zane Powles, a primary teacher in the U.K., loaded up backpacks with 40 pounds of food each day and walked five miles to make sure his 78 students had food and homework assignments. This also allowed him to check in on his students each day and make sure they were coping during the pandemic. 
When school is in session, it is much easier to provide meals for students and ensure they have a safe place to go every day. NPR recently profiled the challenges schools had with distributing meals and found that out of 2,000 districts, 80 percent were serving fewer meals during remote learning than when school is in session. 
"Every day I worry about them," Alyssia Wright, executive director of Fulton County Schools nutrition program in Georgia, says. "We come up with ways every week to find a new way to get meals to our kids." 
She says her district had been serving between 50,000 and 60,000 meals a day when school was in session, but that plummeted to 70,000 meals a week when schools went remote.
Providing food and safety is such an important task for schools that Vermont is considering a "universal meals" program that would provide free breakfast and lunch for all students — ensuring students have at least two hot meals a day. 
"We want to eliminate this last piece of inequity in ways we educate our students," Anore Horton, executive director at Hunger Free Vermont, says. "I am very confident that we will get to universal school meals in Vermont. Might not be this year, but we have strong support in the Legislature."
Educators can't expect students to learn when they are more worried about their next meal than the Pythagorean theorem. In-person learning provides a warm, protected space where students can eat and then learn.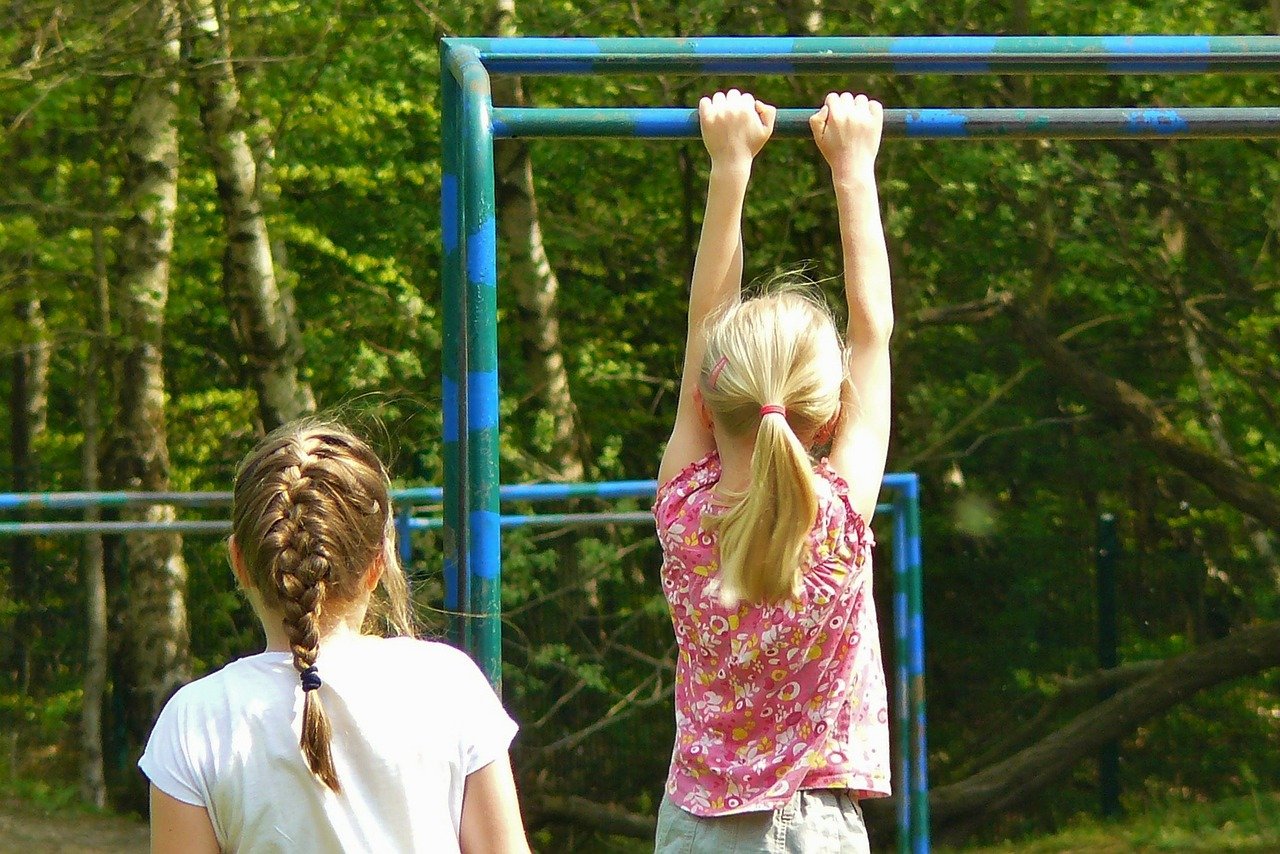 Researchers Are Still Looking Into the Effect of Schools on COVID-19 Spread
As schools reopened, public health experts kept a keen eye on case levels to see how communities would be affected by in-person learning. While it may be months or years before we can know the true effects of Covid-19, some researchers feel optimistic about the results from this past fall. 
"A lot of people expected, oh, we would have 100 cases of COVID day one — and places aren't seeing that," Preeti Malani, chief health officer at the University of Michigan, says in regard to K-12 schools. "They're not closing down. They're able to find a way to continue on."
A recent study by the National Center for Research on Education Access and Choice looked at hospitalization rates by county and tracked them across when schools reopened. Their findings are promising.
"We see no indication that in-person school reopenings have increased COVID-19 hospitalizations," they write. "Neither the levels nor the trends change in any direction when schools open…even as far as 6 weeks after schools reopened." 
Schools across the country are using those that are currently open as models to create their own plan for the spring — to at least offer students the option to return to in-person learning. As vaccine distribution begins, educators and parents are optimistic that students could have a "normal" learning environment by next fall. 
Images by: citalliance/©123RF.com, Oksana Kuzmina/©123RF.com, ArtisticOperations, cocoparisienne