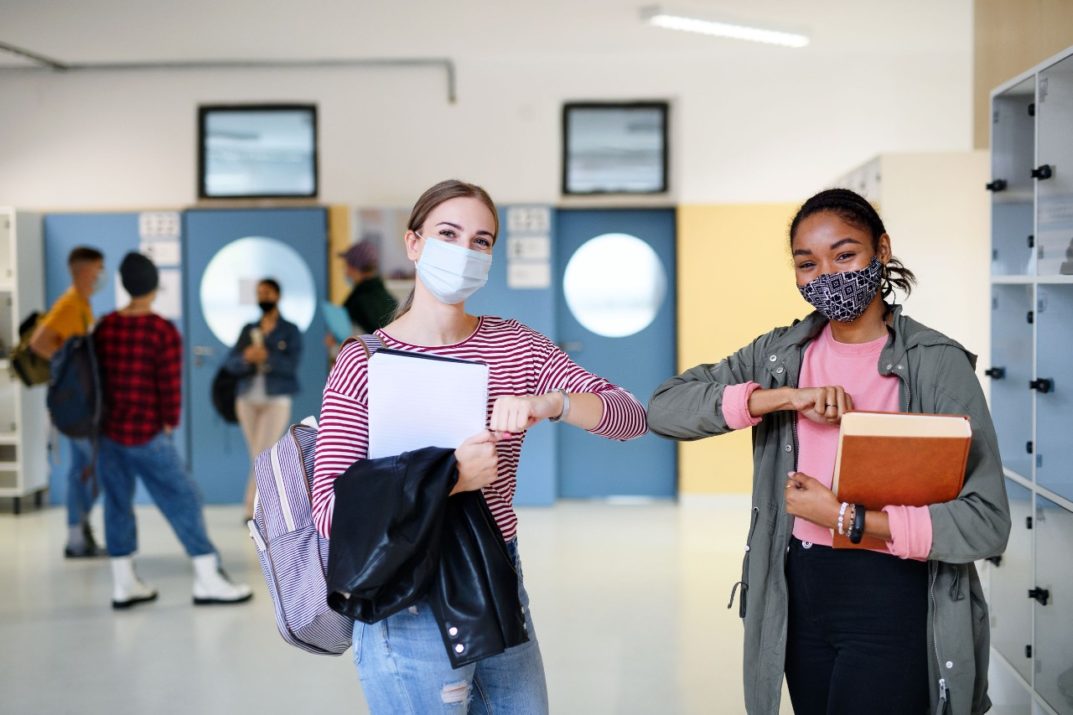 During the summer of 2020, many parents and teachers picked sides for the best way to learn in the fall: remote or in-person. Remote learning was viewed as a safer option while in-person learning was touted as more valuable. Throughout this debate, a third option presented itself and some educators ran with it. 
Hybrid learning offers two options for students and allows them to take classes both online and in-person. The hybrid models looked different in schools around the country and some processes worked better than others. 
Get to know the hybrid learning policy and how it helped students. 
What Did a Successful Hybrid Model Look Like? 
In the same way people sometimes misunderstand the difference between remote instruction and online learning, the concept of hybrid learning isn't always clear. This is why it helps to define exactly what it is before discussing why it works. With hybrid learning, students can choose whether they want lessons virtually or in-person.
"Hybrid learning and blended learning can often be mistaken for one another, and both contain many of the same instructional elements," Katherine Boyarsky writes at OwlLabs. "Hybrid learning is a teaching method where teachers instruct in-person and remote students at the same time. In hybrid learning models, asynchronous teaching methods can be used to supplement synchronous, face-to-face instruction."
While this concept is good in theory, it created some challenges for educators who didn't realize they would be teaching both lessons at the same time — juggling the attention spans of in-person learners and the countless distractions faced by remote students.
"I thought hybrid meant that students learn both online and in person, not that the teacher will teach students online and in person at the same time every day," Julie Mason, senior editor at WeAreTeachers, writes. "I thought hybrid meant smaller classes so students could safely return to classrooms two days a week and learn online the other three."
One of the first challenges presented by the hybrid model was figuring out how to create a meaningful classroom experience, regardless of where a student was located.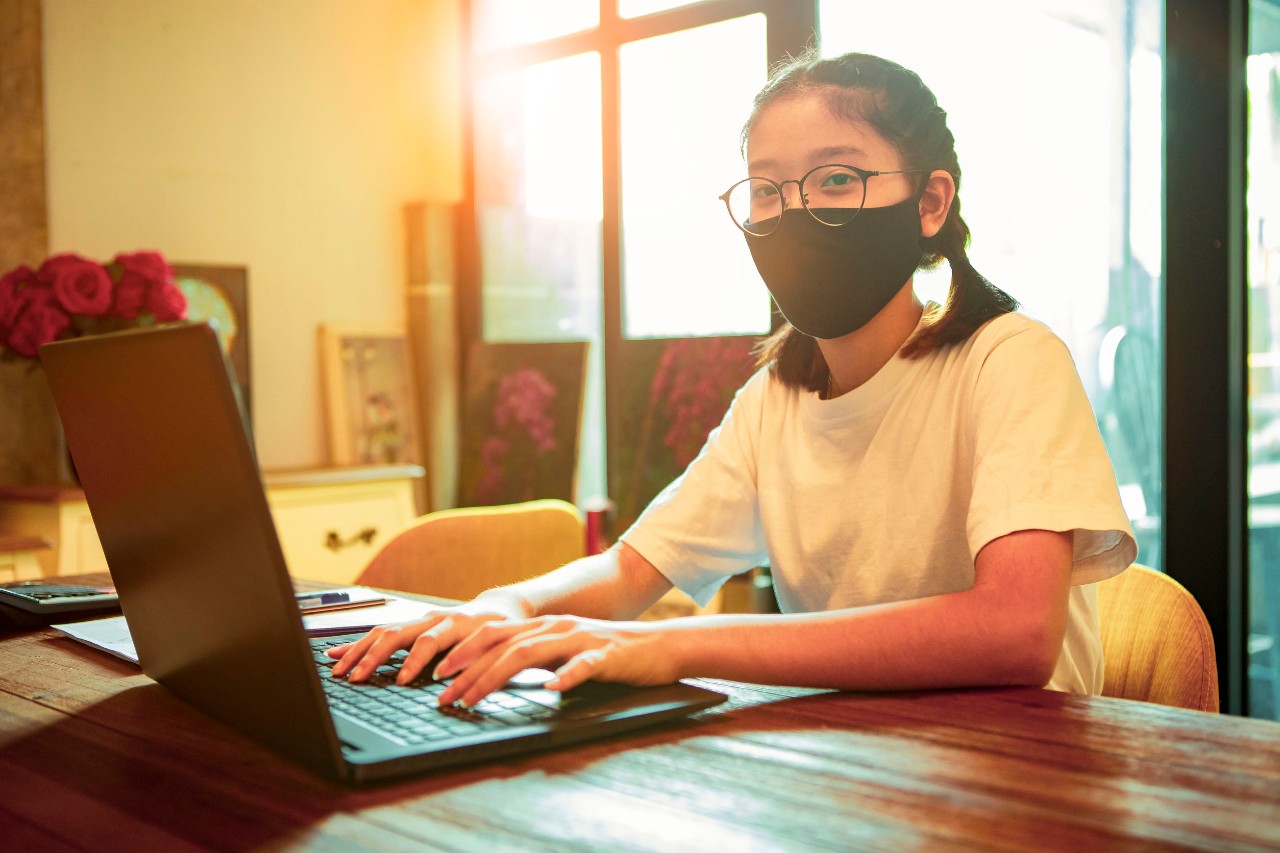 How Did Educators Succeed at Hybrid Learning?
The success of hybrid learning this past fall is a direct result of the creativity of educators, administrators and other members of the support staff. Each school came up with its own solutions — and many shared their ideas and tips with others in their field. 
Teachers Were Able to Lean Into the Flipped Classroom
The flipped classroom is based on the idea that students consume the lesson at home, typically as homework, and then work through practice problems and activities during school hours. This is different from the traditional classroom, where students learn in class and work on assignments at home. More teachers embraced flipped learning with recorded lessons, using the in-class time to address questions. 
"As in the classroom, short and direct mini-lessons can be most effective," Michael-Joseph Mercanti-Anthony, Ed.D., director of continuous improvement at the NYC Department of Education, advises for the flipped classroom. "Chunk longer content into shorter videos. Tools like Screencastify allow you to quickly record audio while talking over slides. Camera-shy teachers can remain present for their students by using the tool to help them find the important links and resources central to the daily work of the class."
As teachers started preparing hybrid lessons, some realized their existing class structure bode well for this environment. 
"Before most art lessons, we introduce the activity in some way," middle school art teacher Abby Schukei writes. "During that first class period, there usually isn't a great deal of time left for artmaking or practice. These more instructional based activities are perfect for the online component in blended learning."
Students would be able to learn about the instruction remotely or in a pre-recorded lesson and then use live learning or in-person instruction to guide the creative process. 
Instructors Modified Their Remote Lesson Plans
Many instructors learned how to create engaging remote lessons with the materials they had used in the spring of 2020. Some experts encouraged teachers to design courses for remote learners and then adjust them for the in-person classroom — creating a hybrid learning model.
"Currently, I see many teachers trying to retrofit their regular teaching for the online students and it's not working," education consultant Mandy Froehlich writes. "However, if you switch your thinking you will be better able to meet both groups. Instead, teach your course like it's an online course from your learning management system." 
This approach allowed remote students to feel like they were cared for, while also allowing in-person learners to benefit from being in the same space as their instructors.
Students Could Maintain Their Independent Learning Time 
One of the best things to come from remote learning was the rise in student independence and autonomy. Many students thrived with project-based instruction and the freedom to decide what they wanted to learn and when. Fortunately, this was able to continue in the hybrid classroom. 
"Independent learning is a key component of a well-constructed hybrid learning strategy," writes the staff at integrated communications manager at STEM learning company Sphero. "Online activities should provide asynchronous (or self-paced) learning that allows your students to absorb and analyze the specific subject matter, as well as reflect on what was learned through collaborative discussion boards."  
Independent learning was also a key part of the hybrid classroom, as students were able to pause lesson recordings or review materials until they felt comfortable with the information.
"Students have more time to think deeply about the subject matter when they can go through online materials at their own pace, on their own time—re-watch instructional videos, ask questions in online forums, reflect on what they are learning— and come to in-person classes, or online 'live' classes, more prepared to engage with their teacher and with each other," says Dr. Christine Greenhow, associate professor of educational psychology and educational technology at Michigan State University.
That said, some students need more time and guidance before they could get their independent-learner footing. 
"At first, students may need a high degree of support and scaffolding," writes Thomas Arnett, a senior research fellow in education at the Christensen Institute. "For some students, teachers may need to check in every five, ten, or 15 minutes during learning time to help them develop mindfulness, motivation, and focus… with time, teachers can pare these check-ins back to just a few per day."  
This fall provided opportunities for students to grow and build healthy study habits that can help them in the future.  
Students Received More Individualized Attention
With hybrid learning, teachers were able to spend more time helping students that needed further clarification or instruction. 
Katherine McEldoon, Ph.D. and Emily Schneider, Ph.D. at Pearson write how some schools had online lectures with a large number of students and then divided up the in-person class time where students met in smaller groups and stayed socially distanced. Students might learn through recorded lectures on a Monday and then come into a classroom of 10 peers on Tuesday. 
This individual attention allows teachers to identify which students are struggling before their grades suffer or before they fall too far behind. 
Educators Kept Remote and In-Person Students on the Same Format
One solution by educators was to keep in-person learners in the remote environment, rather than asking remote students to act like their in-person peers.
Luke Bauer, principal of The Urban Assembly Maker Academy high school, was profiled by The New York Times for his work establishing a hybrid model. Bauer calculated that if half of the school's 400 students were in-person and the other half were remote, he would have to double his staff. Instead, he asked any students who could remain virtual to opt-out of in-person learning and made sure students learning in-school had laptops so they could log in alongside their peers. This prevented a divide between in-person students and the virtual Zoom learners.  
Students, parents and teachers all needed to be on the same page to understand how hybrid learning was going to work. They needed to be flexible and willing to try new things.
"Both collaboration and cooperation are both necessary in remote and hybrid learning," John Spencer, coauthor of "Empower: What Happens When Students Own Their Learning," writes. "Cooperation without collaboration can lead to disunity while collaboration without cooperation can lead to groupthink and a loss of individual agency."
Technology Specialists Stepped in to Help
It's hard to overstate the contribution that support staff, technology specialists and media teams working on making hybrid learning a success have made.
Tom Ryan, chief information and strategy officer for Santa Fe Public Schools, notes that "managing in-person and virtual instruction simultaneously requires more digital devices than many teachers have in their classrooms. For example, many teachers now use microphones to amplify their voices beyond their facemasks and to make sure the computer picks up their voice for remote learners. This particularly helps younger students and English-language learners who rely on facial expressions and mouth movements more to understand words and phrases. 
They might also require cameras that pivot, which helps keep teachers in frame as they move around a classroom. Tech teams can help with these requirements.
"I'm not saying I recommend this for all the teachers," Ryan says. "[But] there are options that are available now that weren't available last year."
This ingenuity and quick planning make hybrid learning more successful and increases the learning options available to students.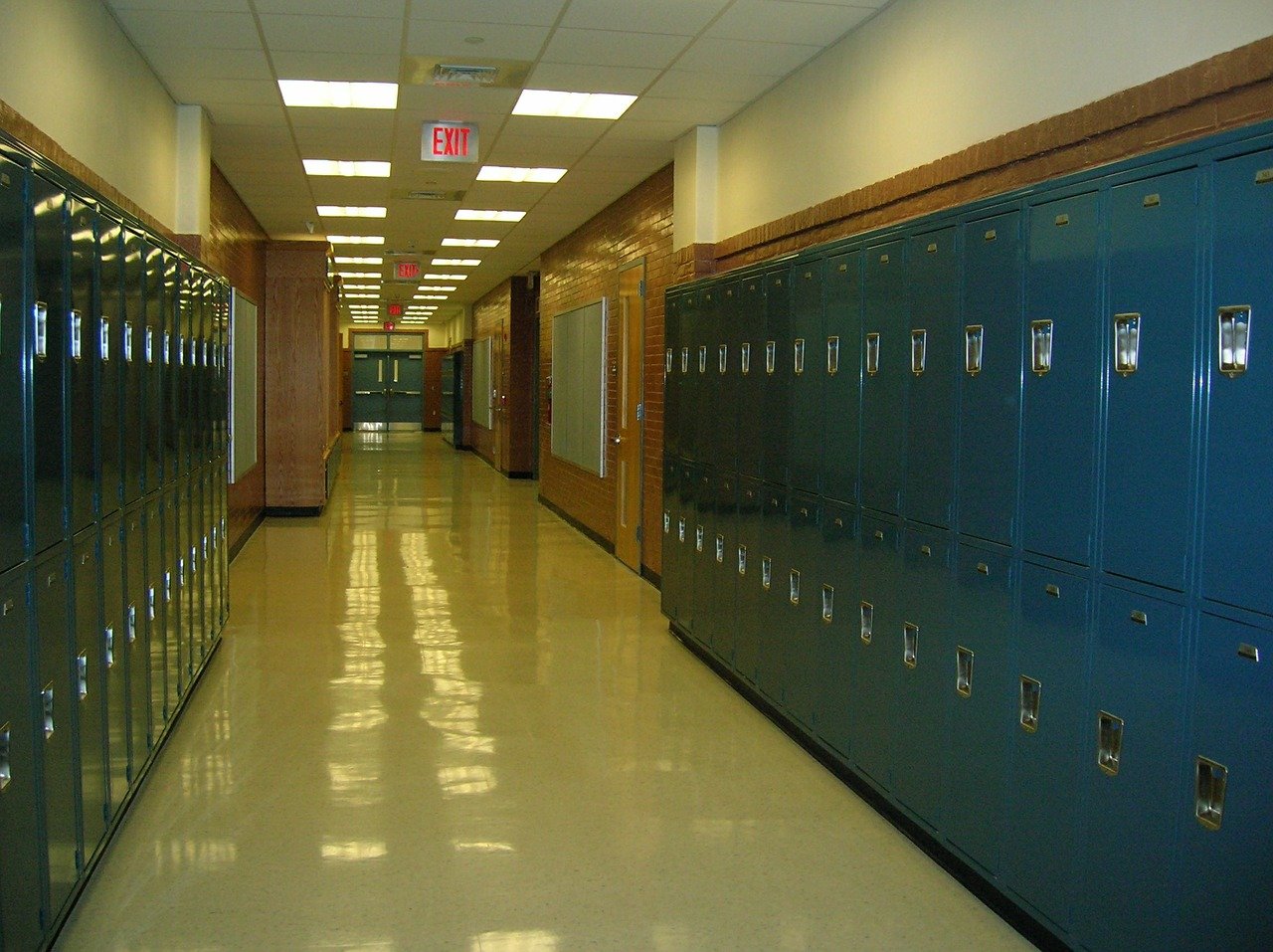 More Educators Will Try the Hybrid Model This Spring
The success of the hybrid model in the fall of 2020 has driven some districts to adopt this option moving forward until the pandemic ends.
Anne Arundel County Public Schools in Annapolis, Maryland has plans to launch a hybrid model. This was first going to launch in November 2020 but was pushed back because of soaring coronavirus cases. 
"We're trying to build and enhance a virtual environment while at the same time prepare for an in-person environment," says Bob Mosier, chief communications officer. "So we're not doing one educational model but two. Then hybrid makes a third." 
For this district, the school is taking on parent volunteer "midday monitors" to supervise students on their breaks and make sure they are following COVID-19 safety guidelines. 
Debuting a hybrid classroom takes time and careful planning, and even the top districts in the country may struggle with this model of teaching. However, many people stand by the benefits of hybrid education. 
"Without support and planning, hybrid…can lead to the worst of both worlds," Van Schoales, president of the nonprofit A+ Colorado, says. "Connecting in person, even if it's only one or two days a week, is better than nothing."
Interestingly, not everyone sees the hybrid teaching model as a temporary plan until the pandemic ends. Some industry leaders think this method of teaching could be our future as technology improves. 
"Just as we transitioned from physical learning to virtual learning this spring, we now need to transform our virtual learning systems to hybrid learning systems," writes Cisco education advisor Neal Tilley. "To create hybrid physical and virtual spaces, universities and schools must embrace change. Learners and educators will need to adjust to the concept of hybrid learning and the use of both asynchronous and synchronous classes."  
Tilley uses the example of an art teacher using VR to zoom in and around a piece by a student in order to explore it from different angles. As technology advances, schools can be empowered to expand their teaching models.
With hybrid learning, each student can find the best possible ways to learn. Some can benefit from in-person instruction and enjoy the safety and meals that schools offer during the day. Others can take advantage of the independent study options available in remote learning. Because of teacher creativity and staff support, both options were available this fall. 
Images by: Jozef Polc/©123RF.com, khunaspix/©123RF.com, elizabethaferry