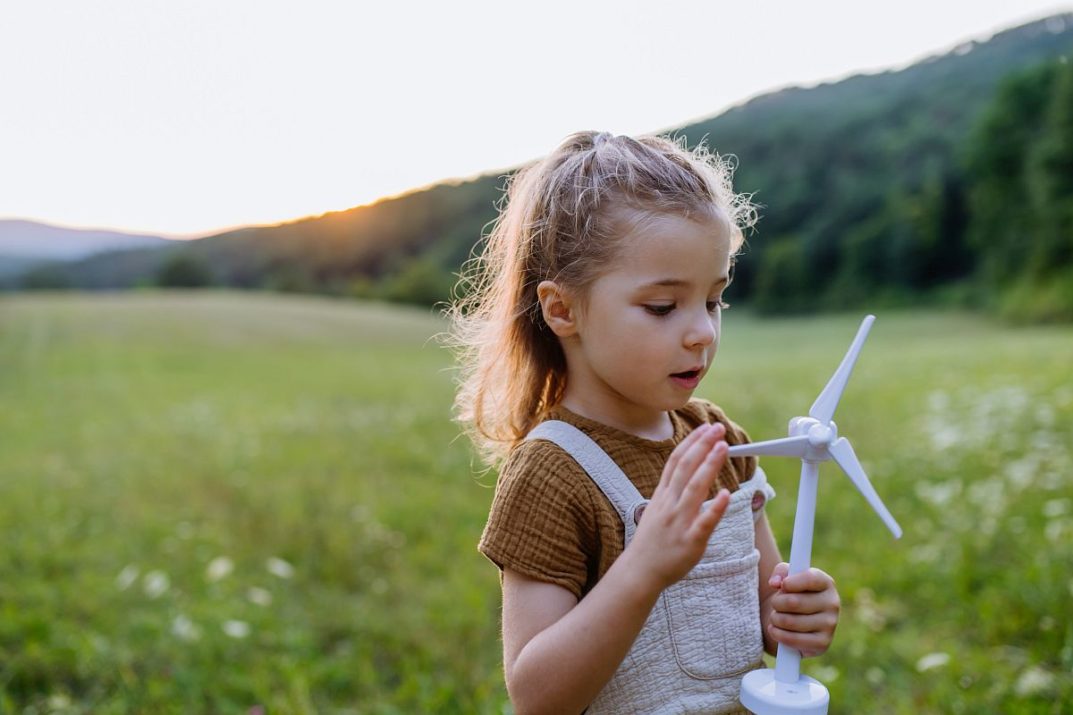 Sustainable energy sources are becoming more common in everyday life. Concepts like wind energy and solar panels are no longer theoretical alternatives to fossil fuels. Instead, they are essential for powering homes and businesses in many cities across the United States.
Use this guide to introduce renewable energy lesson plans and resources to your students and pique their curiosity about different forms of energy. You can lead classroom discussions or launch experiments that hands-on learners will love.
Start With Energy-Related Vocabulary
Words are important and students need a strong grasp of vocabulary before they can learn about any subject matter. Start your lesson on renewable resources by reviewing a few key terms that are useful when navigating different concepts related to energy production. In fact, you can start with the definition of energy itself.
"Before students can understand the different types of energy, they need to get a firm grasp on what energy is," writes former teacher Naomi Hartl at School Specialty. "You can use everyday examples in the classroom to demonstrate energy, such as the electricity that powers the lights, the force that gives students the ability to run and dance, and the metals used to build circuits that make the internet come alive."
Hartl says teachers can ask students to come up with additional examples of energy they encounter in their daily lives.
There are other terms that you can break down and discuss before you introduce classroom activities and experiments. For example, the team at Taylor & Francis highlight the differences between sustainable and renewable energy:
Sustainable energy is theoretically inexhaustible. Like the sun or the wind, it's almost impossible to run out of sustainable energy resources.
Renewable energy is theoretically exhaustible. For example, bioenergy uses agricultural byproducts like manure. While it is easier to access renewable energy than fossil fuels, it is still limited.
Are there times when energy is renewable but not sustainable? When is energy both renewable and sustainable?
Vocabulary is important in any classroom and you can make certain terms a key part of the lesson. Ewa Stokłosa at ESL Brains shares a lesson plan where students read sentences and decide which source of renewable energy would best fit the description. Students would then explain why their selected type of renewable energy would be the best fit. This helps with vocabulary building, verb conjugation and defending statements.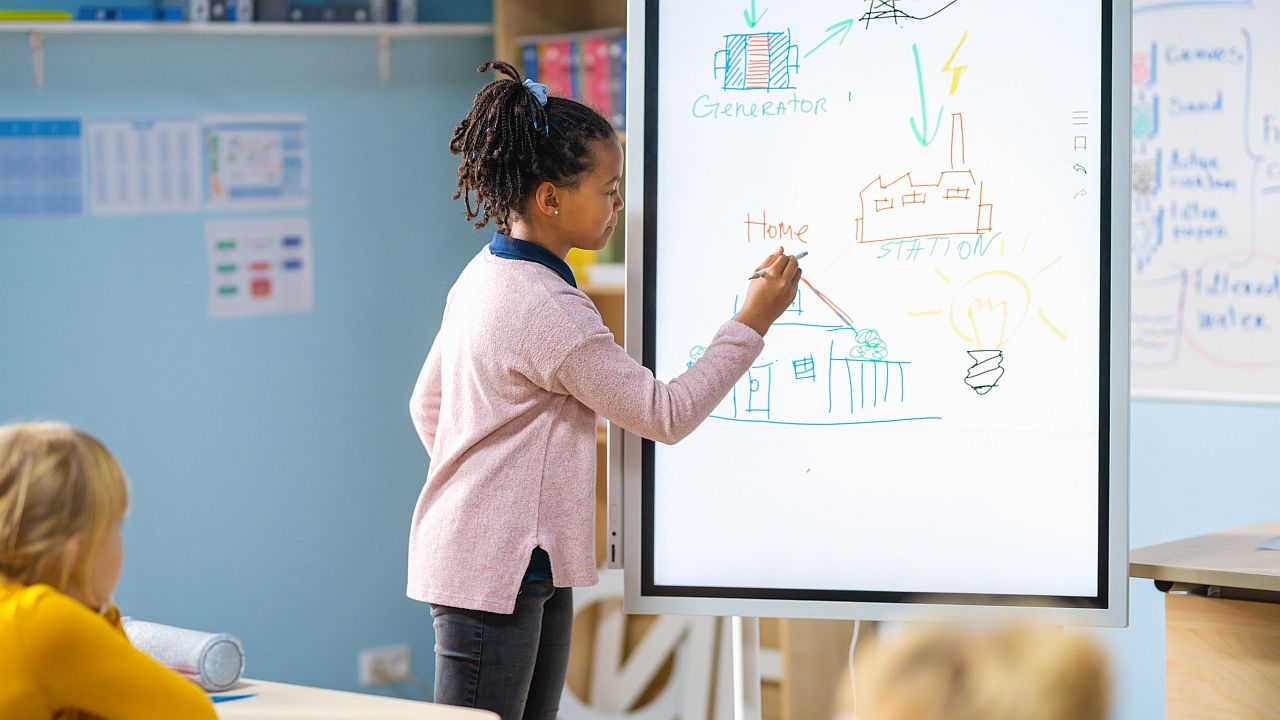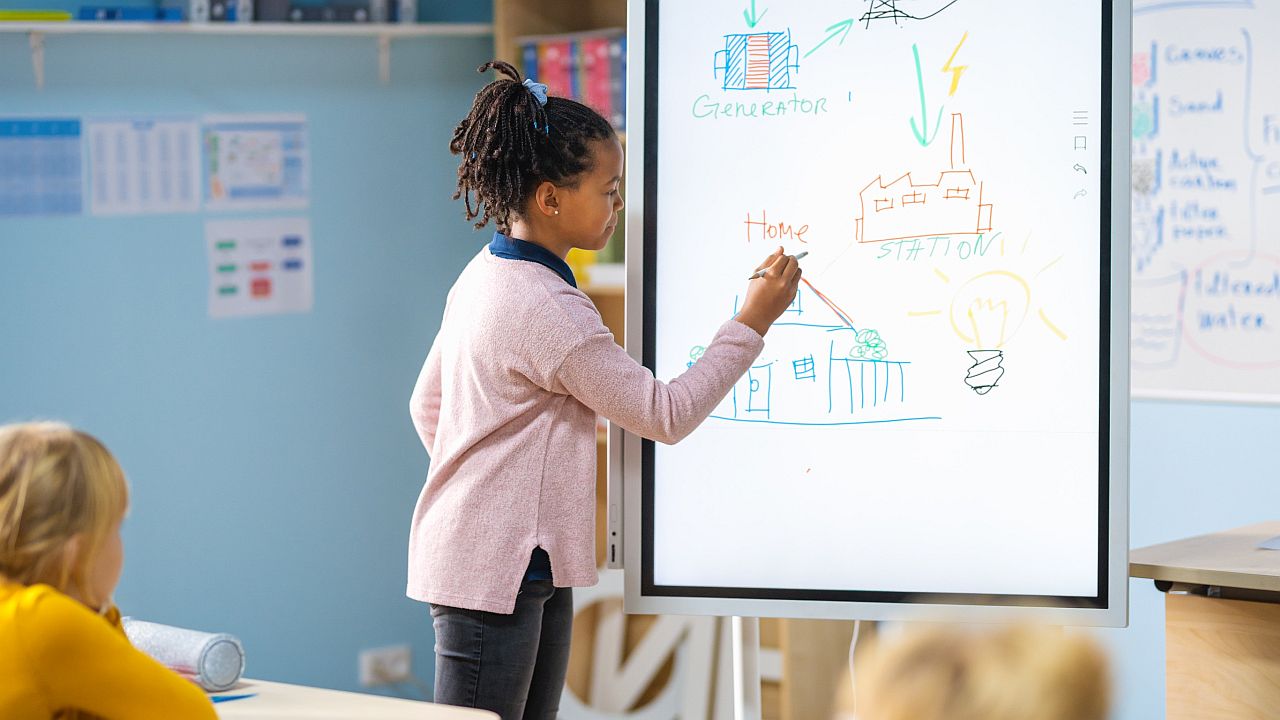 Elementary Renewable Energy Lesson Plans
At the elementary level, teachers want students to identify renewable energy resources and know the difference between different types of energy. Jessica Tobin at Elementary Nest has multiple worksheets and activities you can bring to your classroom to introduce learners to the concept of energy and renewable resources. This is a good starting point with your lesson plans.
From there, you can look into activities that show different forms of energy in action. Solar energy is a popular option for showing energy use in real life because there are so many experiments you can introduce to your classroom.
For example, Rachelle Doorley at TinkerLab has a lesson plan for solar night lights using mason jars. You can bring this to your classroom by placing a solar panel in the sun during recess and then using the lights in the classroom later in the day.
You can create lesson plans that allow students to tap into their natural tinkering abilities. The team at LEGO Education features a lesson plan for creating a wind turbine and discussing how it uses energy. Students can also come up with creative ways to use the turbine and other sources of renewable energy. This lesson plan even comes with a light matrix that shows how electricity is generated.
Middle School Lesson Plans on Alternative Energy
When students enter middle school, they can review the concept of renewable energy and apply its use to different areas of their lives.
The bloggers at Raising Global Kidizens highlight how host countries of the Olympic games need to provide carbon-neutral footprints throughout the event. "This ambitious environmental goal starts with shifting from fossil fuels to renewable energy sources," they write. The next Olympic games are in 2024 in Paris, but students can look at the environmental impact of the 2021 games in Tokyo or the impact of the 2022 World Cup in Qatar.
Closer to home, students can ask questions like, "how much energy would it take to power our school?" That's the question the team at TeachEngineering wants students to answer through its guided lesson plans. You can create an activity around estimating the school's energy consumption.
This curriculum was created with the support of a National Science Foundation grant and is designed for grades 5-8. The lesson covers topics like data analysis, probability and physical science, while including relevant information like necessary prerequisites and vocabulary.
Additionally, the New Brunswick Centre of Excellence shares a solar panel lesson plan designed for middle school grades. It includes videos discussing solar production and activities to estimate (and eventually calculate) solar output in different buildings. This lesson plan also comes with answers for you to review and discuss with your students.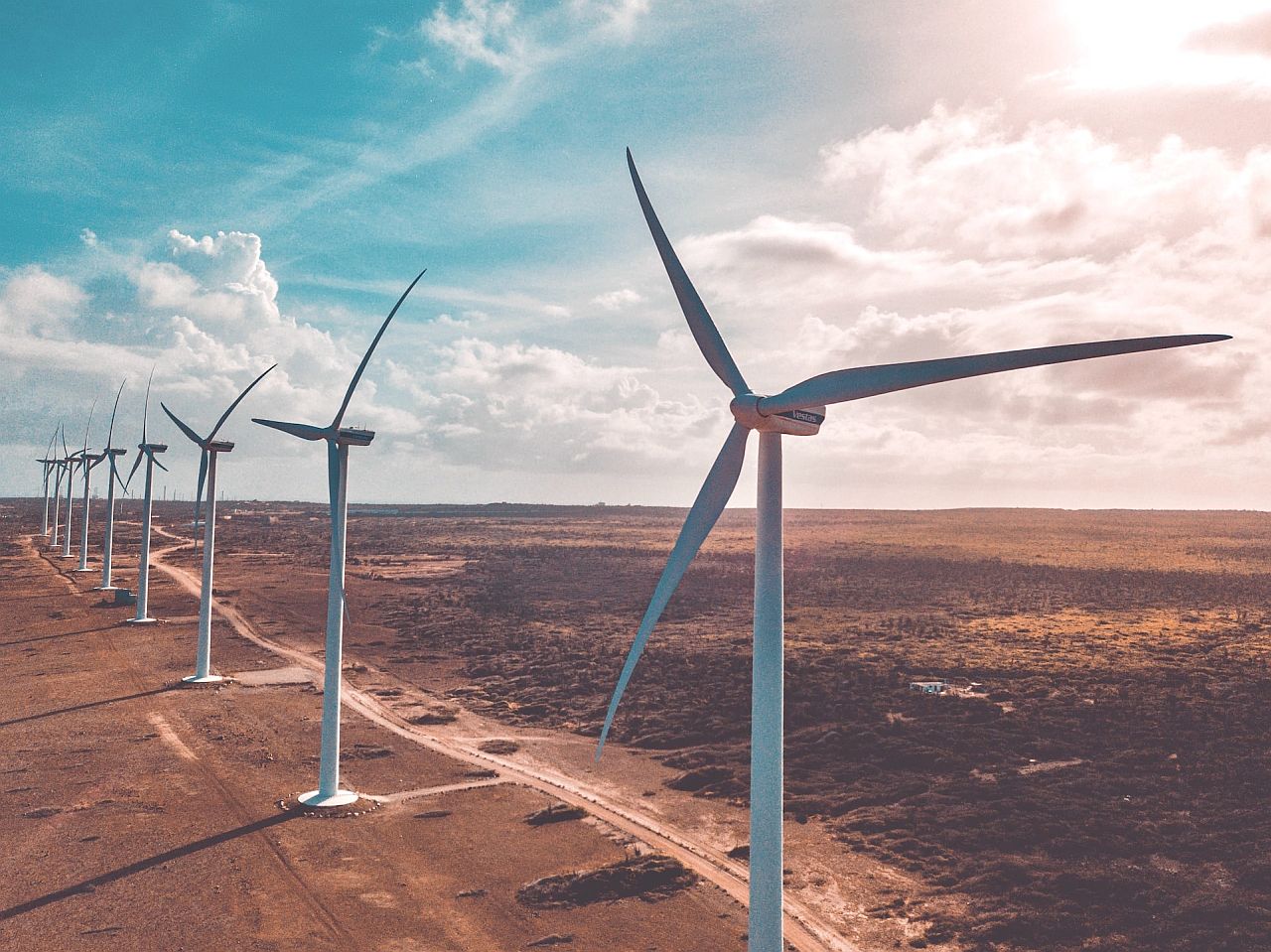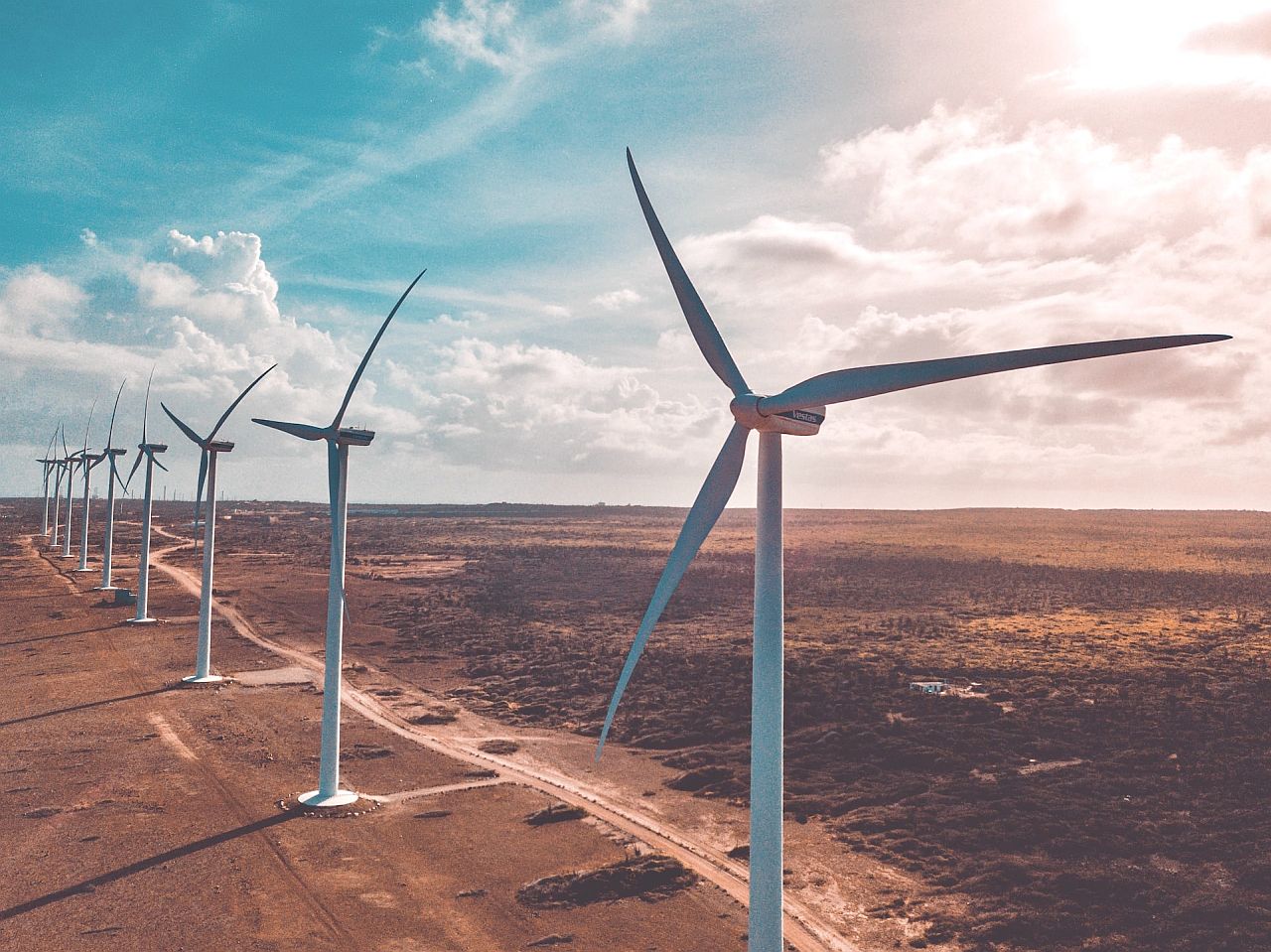 High School Renewable Energy Lesson Plans
Once students reach the high school level, they should be able to discuss different energy sources and when they are appropriate. They should also be able to apply energy concepts to different subjects and ideas.
"Renewable energy can be embedded into different units of study or used as a theme that drives student learning," writes Diane Painter, a retired elementary and special education teacher.
"In a physics class, a teacher can relate renewable energy to the rotational kinetics of a wind turbine. Chemistry students can address renewable energy when exploring the electrochemical reactions within a hydrogen fuel cell. Economic students could research the costs and benefits over time when homes and businesses use solar energy."
Even if you don't teach Earth science, you can include clean energy discussions in your classroom. You can make renewable energy a focus whether you teach writing, debate or media literacy.
"Renewable energy is a politicized issue, and debate around renewable energy's role in the modern world is a critical skill for the modern learner," the team at education-focused content provider Gale writes. "Renewable energy's place in the energy sector can be a controversial subject, so it's essential that your students engage with impartial, reliable research materials."
Although Gale provides materials you can use, this topic could also be a good way to introduce basic concepts of media literacy to your students. You can have students make arguments in favor of certain energy types and objectively research the pros and cons.
If you want to launch a school-wide project, check out the Clean Energy Olympics as part of the Renewable Energy Alaska Project. Students compete to build wind turbines, complete a knowledge test and present their designs to a panel of judges. You can create similar challenges within your school, starting at the 4th-grade level and growing more advanced to 12th-grade learners.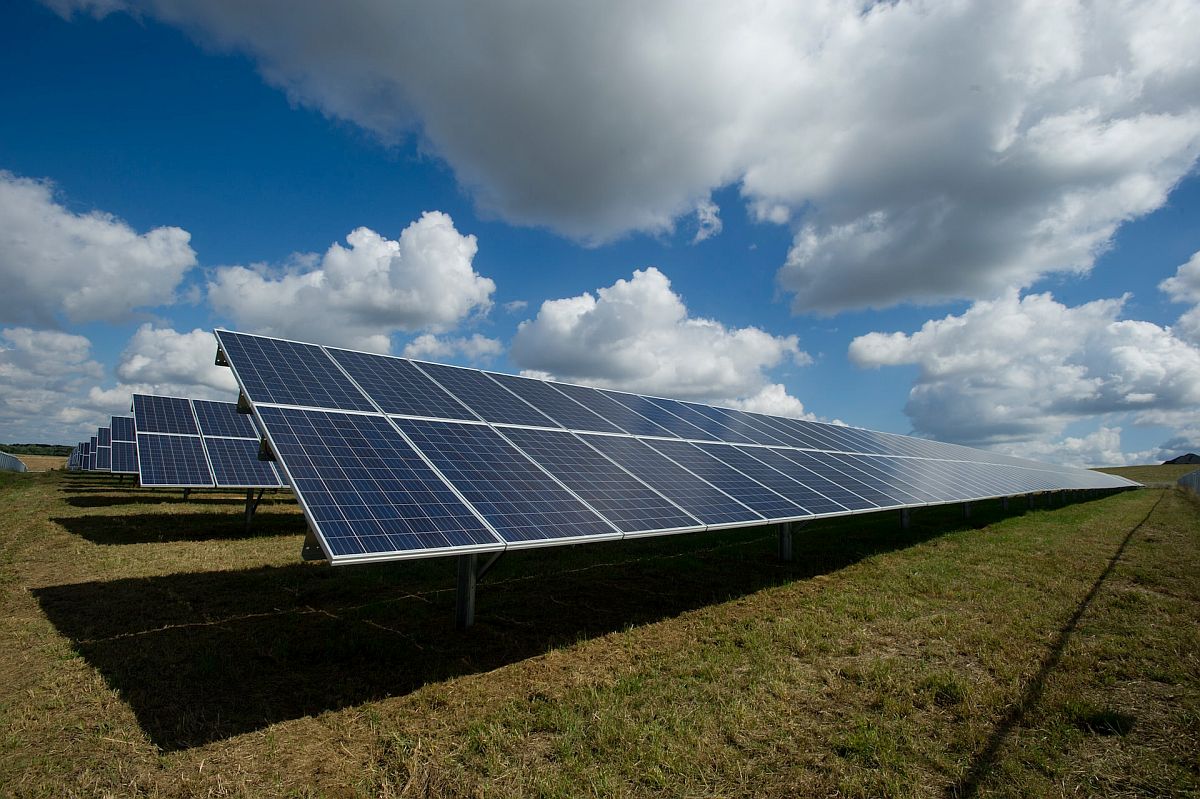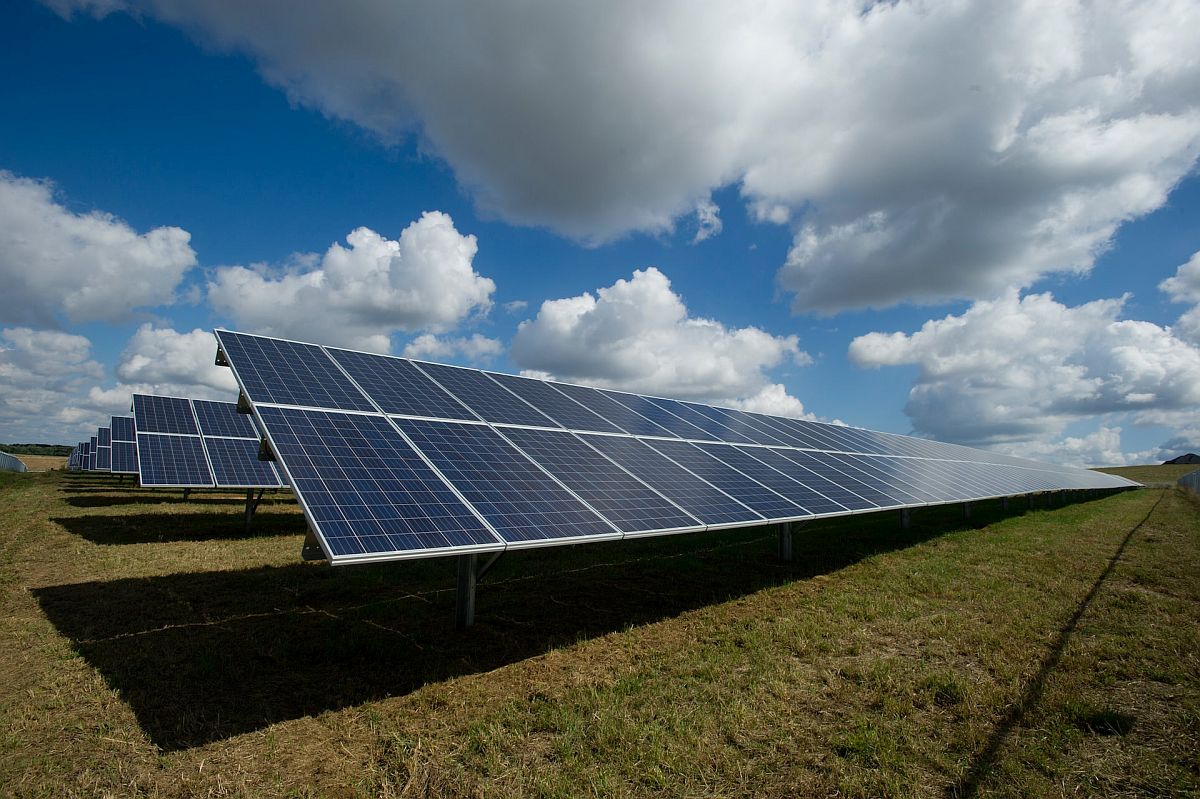 Additional Resources for Green Energy Lessons
There are several resources you can turn to when searching for sustainability lesson plans that you want to bring into your classroom.
SubjectToClimate has resources for K-12 learners that touch on a variety of topics. Students can learn about electric bikes, wind energy, food waste, solar power and other renewable energy topics. This website could be a good resource for independent study ideas.
You can also turn to the National Renewable Energy Laboratory (NREL) for educational resources. Their materials start at the kindergarten level with a storytime series on YouTube. From there, you can look at resources and lessons from fourth to eighth grade. There's even an NRELians comic book that was designed to inspire the next generation to care about renewable energy. Along with educational materials, try out a few of their experiments to see if they are right for your classroom.
Finally, check out Climable, which is a clean energy curriculum for middle school students. Originally designed for Boston-area learners, the educators behind Climable shared their lesson plans online. You can also sort through topics like fuel cells, hydro energy, geothermal energy and microgrids.
As the country transitions to renewable energy sources, students will need to learn how these fossil fuel alternatives work. Knowing what sets wave energy apart from coal or natural gas will help turn curious students into clean energy advocates.
Images by: halfpoint/©123RF.com, gorodenkoff/©123RF.com, Rabih Shasha, American Public Power Association