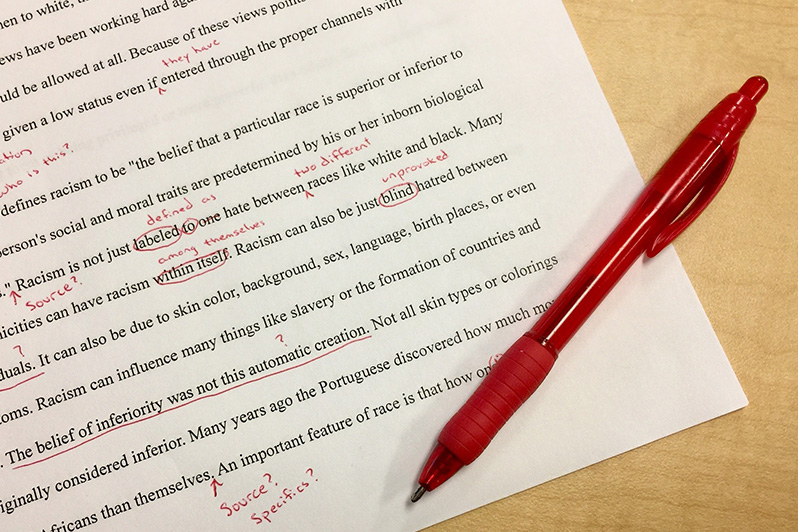 From motivating us through challenging times to helping us discover our passions, teachers play an important role in our lives. And when we meet a teacher who truly inspires us, it's not uncommon to feel that influence for many years to come.
Sometimes, teachers have such a profound impact on us that we long to show the rest of the world just how great they really are.
If you have a teacher who makes you feel this way, here are 20 awards to help you recognize him or her on a national level.
National Teacher Fellows
Sponsored by the Hope Street Group, this fellowship gives teachers a voice in national education policy. The award is open to elementary, middle and high school teachers who are passionate about researching and innovating public education at the federal level. The one-year fellowship is accompanied by a $3,000 stipend and the opportunity to reform policy with other like-minded educators.
Rosenthal Prize for Innovation and Inspiration in Math Teaching
The National Museum of Mathematics sponsors this math award for upper elementary and middle school teachers. The Rosenthal Prize for Innovation and Inspiration in Math Teaching offers $25,000 for the best hands-on teaching activity, plus five smaller cash awards for additional winners. Recipients of the award also have the chance to share their revolutionary activities with other teachers across the country.  
Outstanding Special Education Teacher Award
The National Association of Special Education Teachers (NASET) presents this award to skilled, highly dedicated teachers in the special education field. Teachers can be nominated by parents, colleagues and anyone else involved in the education of a special needs student.
Nominees are judged in the areas of teaching skills, community involvement, and professional activity and development.
NEA Foundation Awards for Teaching Excellence
This award is sponsored by The NEA Foundation and the National Education Association.
All current NEA members are eligible, including teachers, faculty and support staff. The NEA Foundation Awards for Teaching Excellence are intended to "recognize, reward, and promote excellence in both teaching and advocacy for the profession."
Educators can only be nominated by affiliates of the NEA, so contact a local or state affiliate near you to suggest a teacher.
Presidential Awards for Excellence in Mathematics and Science Teaching
The Presidential Awards for Excellence in Mathematics and Science Teaching awards are some of the most prestigious national awards for teachers of math and science. The National Science Foundation administers these merits to teachers who "develop and implement a high-quality instructional program that is informed by content knowledge and enhances student learning."
Recipients of the award receive a $10,000 prize from the National Science Foundation, a paid trip to Washington D.C. and networking opportunities with other high-achieving teachers.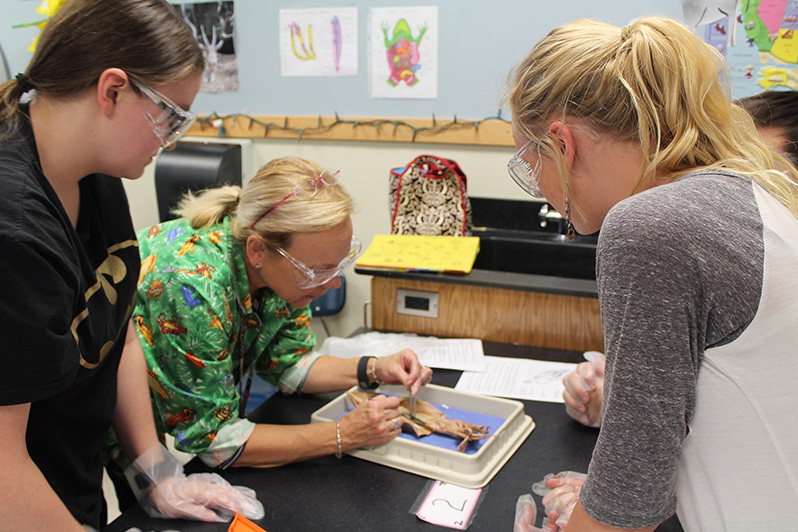 Milken Educator Awards
Each year, The Milken Family Foundation surprises outstanding teachers with this prestigious recognition. Far from a lifetime achievement award, this accolade showcases the achievements of early to mid-career educators who show exceptional promise. Dubbed the "Oscars of teaching," the Milken Educator Awards are meant to recognize and thank the unspoken heroes who dedicate their lives to teaching each day.
FETC STEM Excellence Awards
The Future of Education Technology Conference, FETC, administers this award each year at an elementary, middle and high school level.
The distinction focuses on schools that have a high number of teachers involved in innovative, effective STEM teaching. The judges evaluate how teachers engage students in the four Cs (communication, collaboration, critical thinking and creativity) as they relate to STEM learning.
Teacher Innovator Awards
If you know a teacher who is exceptionally resourceful and creative, he or she would be a perfect candidate for the Teacher Innovator Awards.
These accolades are sponsored by The Henry Ford, an American history museum in Dearborn, Michigan. The 10 first-place award recipients receive an all-expenses-paid trip to an awards ceremony and networking event at The Henry Ford.
Outstanding Earth Science Teacher Program
The Outstanding Earth Science Teacher Program is awarded to 10 national finalists each year. All teachers at the K–12 level who dedicate a significant portion of their teachings to earth science material are eligible for the prize.
The National Association of Geoscience Teachers (NAGT) presents this accomplishment to teachers who make "exceptional contributions to the stimulation of interest in the Earth Sciences at the pre-college level."
National Art Education Association Awards
The NAEA awards program seeks to honor individuals, associations and programs that support the mission of the National Art Education Association.
The primary goal of the awards is to focus professional attention on quality art education in the United States. Nominees are judged based on categories such as commitment, community service and professional development in art education.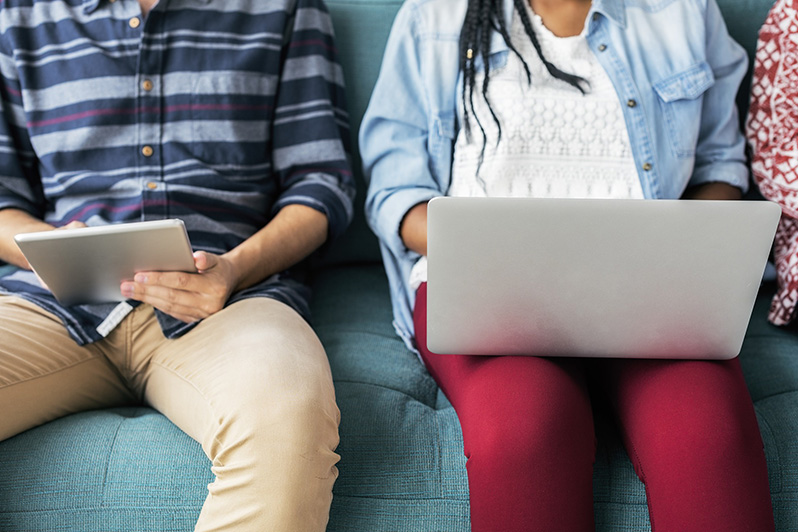 National High School Journalism Teacher Awards Program
The Dow Jones News Fund has selected a high school media teacher to receive this honor every year since 1960.
The National High School Journalism Teacher Awards Program is for an educator who "teaches innovative media techniques, mentors students to produce award-winning publications and encourages young journalists to consider media careers."
The Columbia Scholastic Press Association is the primary sponsor of the award, Dow Jones News Fund co-sponsors with the Poynter Institute and The Wall Street Journal. The award is open to all teachers of high school media in the US.
NCTE Outstanding Middle Level Educator in the English Language Arts Award
The NCTE Outstanding Middle Level Educator in the Language Arts Award is given to exceptional English language arts educators who teach in grades 6–8. Applicants are evaluated based on a variety of factors, including how well they foster student inquiry, how much they utilize scholarship from literature and writing, and how frequently they participate in professional development activities.  
To be eligible, individuals must be full-time ELA teachers at the middle school level and have at least five years of experience teaching.
Tachau Teacher of the Year Award
The Organization of American Historians presents the Tachau Teacher of the Year Award to teachers engaged in teaching US history at least half time. It honors Mary K. Bonsteel Tachau, the late history teacher, for "her pathbreaking efforts to build bridges between university and precollegiate history teachers."
Winners receive a monetary prize and a one-year Organization of American Historians membership. Anyone familiar with the teacher's education and student engagement style can submit a nomination.
John Morton Excellence in the Teaching of Economics Awards
The Council for Economic Education presents a set of awards to K–12 teachers who foster a strong understanding of economics both inside and outside the classroom. While the focus of the award is on economics, educators do not have to be economics teachers to receive the award.
Winners receive a cash award of $1,000, an all-expenses paid trip to the annual Financial Literacy and Economic Education Conference in New York, and a number of industry recognitions and networking opportunities.
Outstanding Science Teacher Educator of the Year
Science teachers who win this award will receive a stipend for classroom supplies, recognition in an industry magazine and more. The Association for Science Teacher Education (ASTE) uses this award to showcase the exemplary professional achievements of its members.
There are two segments of this award — one for a teacher who has fewer than 10 years of experience, and one who has been in the field for 10 or more years. If your science teacher could be a great fit, you can nominate him or her easily through the ASTE's electronic filing process.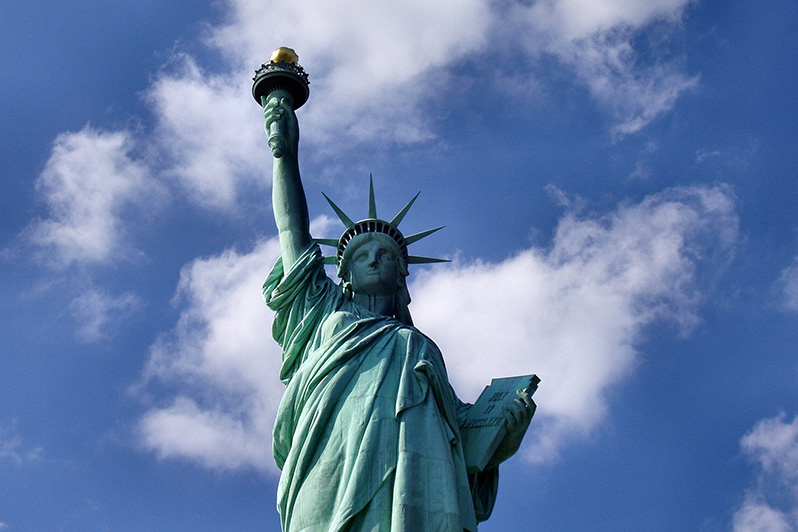 National Schools of Character Program
This annual program is sponsored by Character.org and honors K–12 schools and districts who demonstrate excellence in student character education initiatives. The National Schools of Character Program gives awards based on an institution's ability to "yield positive results in student behavior, school climate and academic performance."
Specifically, judges look for schools with low bullying and dropout rates, and high attendance and graduation rates.
NCTE Donald H. Graves Award for Excellence in the Teaching of Writing
Elementary and middle school educators can be nominated for this award, which focuses on teaching the craft of writing.
According to the National Council of Teachers of English, which sponsors the award, it's meant "to annually recognizes teachers in grades K-6 who, through the teaching of writing, demonstrate an understanding of student improvement in writing."
Nomination applications must include a reflective essay, student samples and commentaries, and evidence of writing strategy and quality.
Edyth May Sliffe Awards for Distinguished Mathematics Teaching in Middle School and High School
This MAA (Mathematical Association of America) award is focused on math teachers who promote student learning and excitement about math. Specifically, it's focused on teachers who have motivated their learners to engage in one of the MAA AMC competitions.
Nominators can be students, parents or colleagues, and anyone who serves as a lead AMC coach is eligible for the award.
The ACTFL National Language Teacher of the Year
Foreign language teachers are eligible to earn this recognition, which is presented by the American Council on the Teaching of Foreign Language (ACTFL). The primary purpose of the award is to draw attention to the profession of foreign language teaching, and to recognize those who continue to elevate the discipline. Eligible teachers must expect to teach for the next two years, and must be involved at least part time in a foreign language teaching role.
National History Teacher of the Year
Educators who excel at teaching American history to K–12 students are encouraged to apply for this award. The Gilder Lehrman Institute of American History awards a $10,000 prize to the main winner, and high achievers at the state level receive a $1,000 prize. The teacher must have three years of experience and have a history of using creativity, imagination and primary sources in the classroom.

images by: skeeze, rawpixel, April Bryant, Anne Karakash