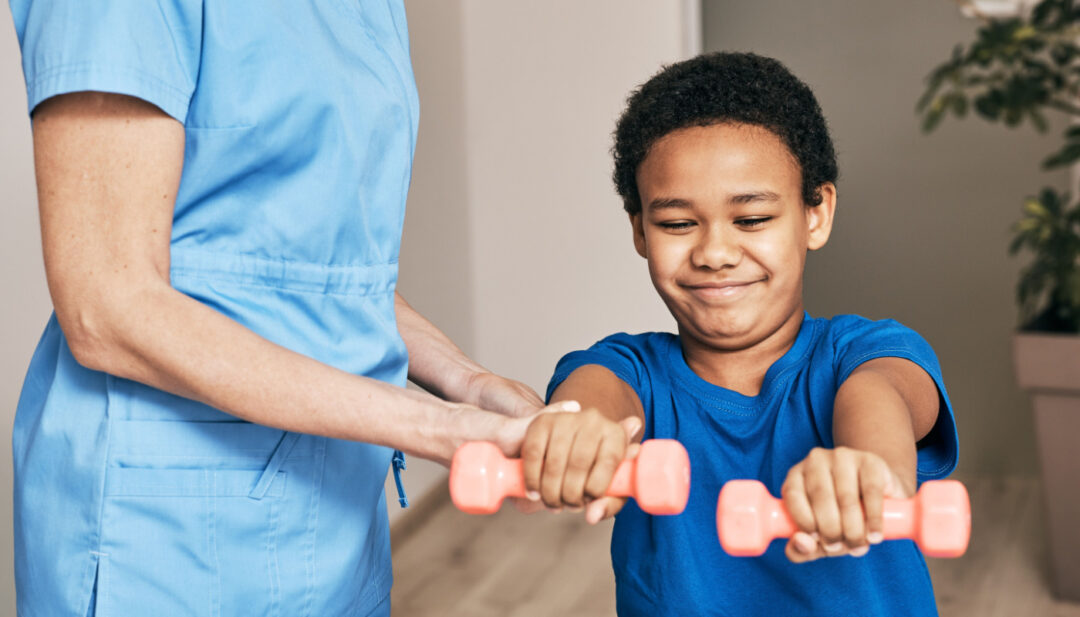 Your students complete a dozen tiny actions every time they complete an assignment.
They sit at their desks without falling over. They pick up their pencils to write. When they are done, they close their books and walk up to your desk to hand in their papers.
While most students don't think twice about these actions, some learners need a little extra help. This is where the role of physical therapists at school comes in.
School-based physical therapists can help students with disabilities better navigate their classroom environments. Learn more about these professionals and the important role they play in your school.
What Is a School-Based Physical Therapist?
Physical therapists have a deep understanding of the development of muscles, joints and bones. At school, they work with kids to build their muscles and develop their motor skills so those students can better participate in the learning environment.
"School-based physical therapy and rehab services are reserved for those children who have a disability or functional limitation that prevents them from engaging fully in the education system," writes physical therapist Brett Sears, owner of Capital Region Physical Therapy, at Verywell Health.
He uses the example of a student who has cerebral palsy and who benefits "…from school-based physical therapy to ensure that potential and actual learning barriers are removed or lessened." This is different from a physical therapist who might work with a student-athlete to return to the field after an ankle sprain.
"School-based therapy can look very different [than therapy in a clinical setting]," says occupational therapist Amanda Prine in an interview at Undivided. "It can be more restrictive, where kids are pulled out of class and worked with one-on-one or in small groups, or a push-in model where the therapist gives instruction to the aides in the classroom."
Depending on the demand and resources, a school might allow students to spend a certain amount of time each week working directly with a physical therapist. However, there may be schools where the physiotherapists spend their days helping teachers and aides complete PT exercises with different students.
The team at Tools To Grow highlights how physical therapists can also help students across an entire grade level develop their motor skills. For example, a physiotherapist might lead a session for teachers on including movement into the classroom experience or provide insights into different motor skills development by age group.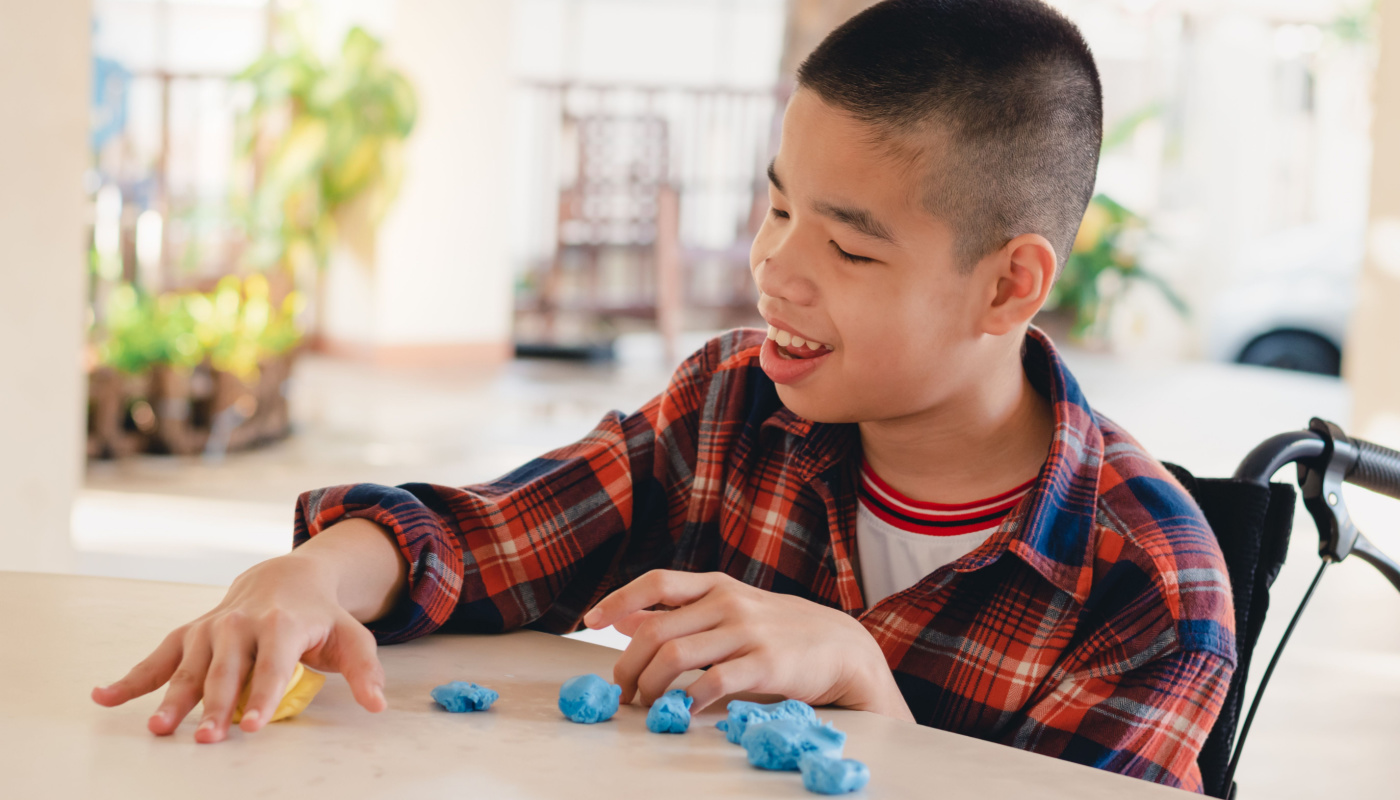 Why Are Physical Therapists Important in Education?
Physical therapy is an essential accommodation for students with disabilities. The teacher and principal might work with a set of parents to understand the needs of a student and could recommend physical therapy as a way to develop their physical abilities.
"A student qualifies for school-based physical therapy through a disability category under IDEA, and are often referred by teachers, parents, or other school personnel," writes physical therapist Karissa Shiraishi, owner of First Step Pediatric Therapy. "These services are not for students outside of those disability categories, so a typically-developing student who sustained an ankle sprain would not be able to receive school-based PT."
Instead, Shiraishi uses examples of a school-based physiotherapy program helping a student improve their walking skills so they can get to class on time or helping another student learn to balance so they can sit in a chair when they are learning.
"While a doctor may be part of a student's team at school, a doctor's order alone does not determine the need for school-based therapy," writes physical therapist Dr. Chanda Jothen at Pink Oatmeal. "Therapy is provided in the school as a related service to meet the student's educational goals…In some cases, a doctor's order may be required in addition to the team-driven decision based on the student's educational need."
Individual Education Programs (IEPs) are designed to help students learn in the Least Restrictive Environment (LRE). This means the goal is for students to spend as much time as possible in the general classroom or in group special education environments. This prevents students from becoming isolated from their fellow students.
"By allowing them to thrive within their educational environment, students are able to learn and socialize at the same pace as their peers," writes physical therapist Abe Kopolovich, owner of Therapy in Motion. "When physical therapists assist with a student's ability to have physical access to their education, they are establishing positive, long-lasting benefits."
Something seemingly small, like helping a student develop the skills to carry a lunch tray to the table by themselves, can make a big impact on their social life and confidence.
Physical Therapist Qualifications and Certifications
Physical therapy is a challenging and rewarding career path. These professionals need to be experts on the human body and often have to specialize in pediatric development and special needs care.
"The entry-level degree for physical therapists is a doctorate," says Kristin Schweizer, associate director of clinical education at Sacred Heart University. "DPT students have earned their bachelor's degrees and many have a science background." Prerequisites typically include courses related to anatomy and physiology, statistics, chemistry, and psychology, according to Schewizer.
Becoming a school-based physical therapist doesn't just involve knowing different muscle groups and developing plans to improve motor skills. These individuals also need to understand how to motivate students to try the exercises you have developed. PTs need to know when to push students to try their best and when to let them have a break because they are frustrated and overwhelmed.
"Becoming a physical therapist is a competitive undertaking," notes physiotherapist Tim Fraticelli at PT Progress. "Nearly 20,000 students apply each year and only 50% are accepted to PT programs across the country."
Even after completing their doctorates, physiotherapists must complete various certifications and obtain licenses in order to practice in their state. These will need to be renewed every few years.
"No matter what state you're in, there is some kind of licensing requirement to be able to practice physical therapy," writes the team at Brooks Rehabilitation. The requirements and costs vary by state, so know what your particular region expects. Every physical therapist also has to pass the National Physical Therapy Examination.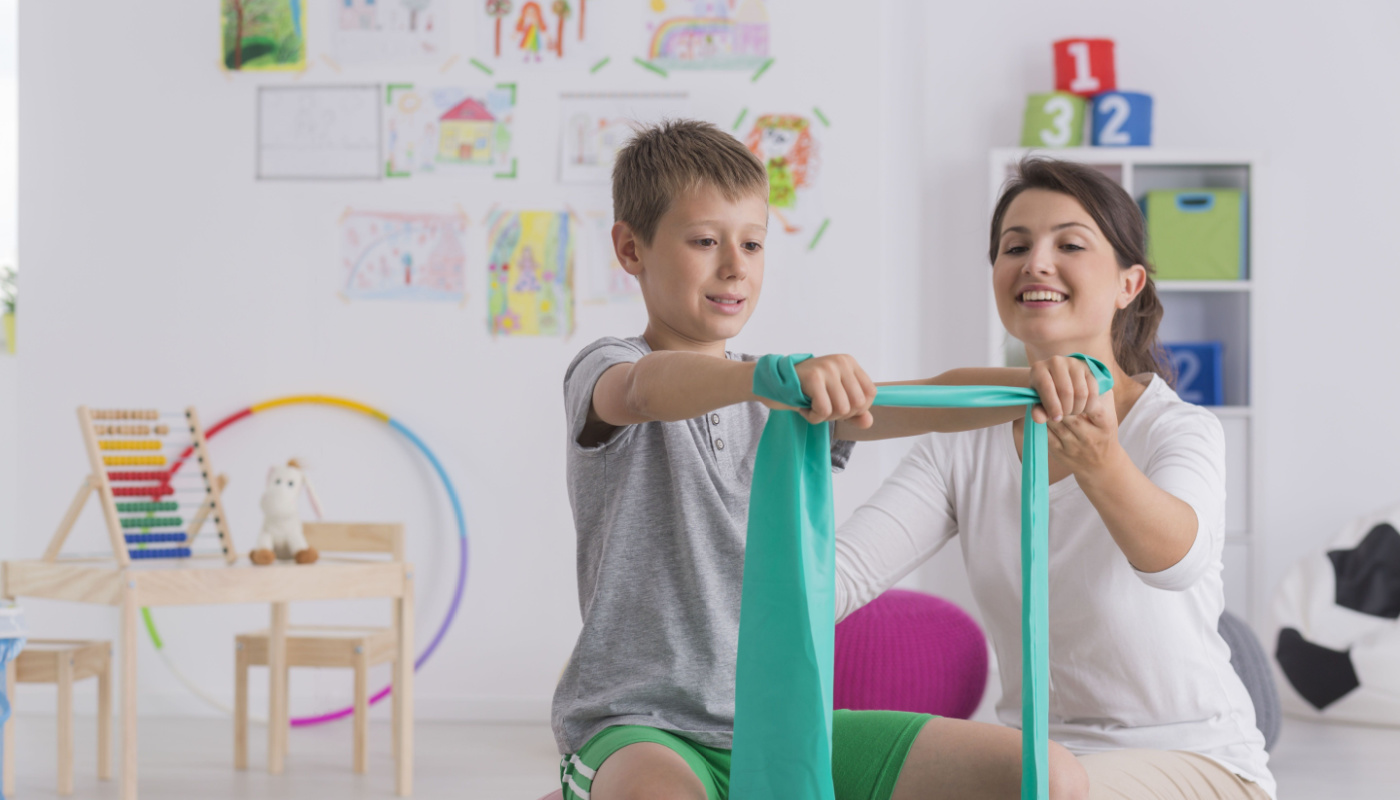 Physical Therapist Income in K-12 Schools
According to Salary.com, the median income for school-based physical therapists is $74,749 per year. This can range from $64,000 on the low end to $86,000 on the high end.
Salary levels are affected by a variety of factors. The cost of living in an area will usually drive a physical therapist's salary up. Similarly, the PT's years of experience, education, and specialties can also impact their pay rate. Physiotherapists can complete additional certifications to increase their income levels.
In fact, certifications are particularly important for physical therapists. PTs can seek out additional classes and certificates in order to increase both their desirability to employers and potential pay grades.
According to the University of St. Augustine for Health Sciences, clinical specialties include:
Cardiovascular health.
Pulmonology.
Neurology.
Oncology.
Orthopedics.
Pediatrics.
Sports.
Additionally, a survey by the American Physical Therapy Association found that 43 percent of employers would prioritize hiring board-certified therapists, while 39 percent say they would consider a salary increase for someone who becomes board certified.
Working in a school is different from helping kids and teens in a hospital or private practice. The beginning of the school year will be the busiest as you learn about new students' physical abilities. You will also need to see if any returning students made progress over the summer or potentially regressed.
"Caseloads for school-based physical therapists vary greatly, meaning it's difficult to state what an 'average' workload entails," writes the team at Sunbelt Staffing. "Usually, you will keep the same caseload for the entire academic year. As you learn what therapy techniques work with each student, caseloads may become even easier to manage."
By the end of the first few months, you should have an idea of what your students need, which will allow you to settle into a routine until the end of the school year.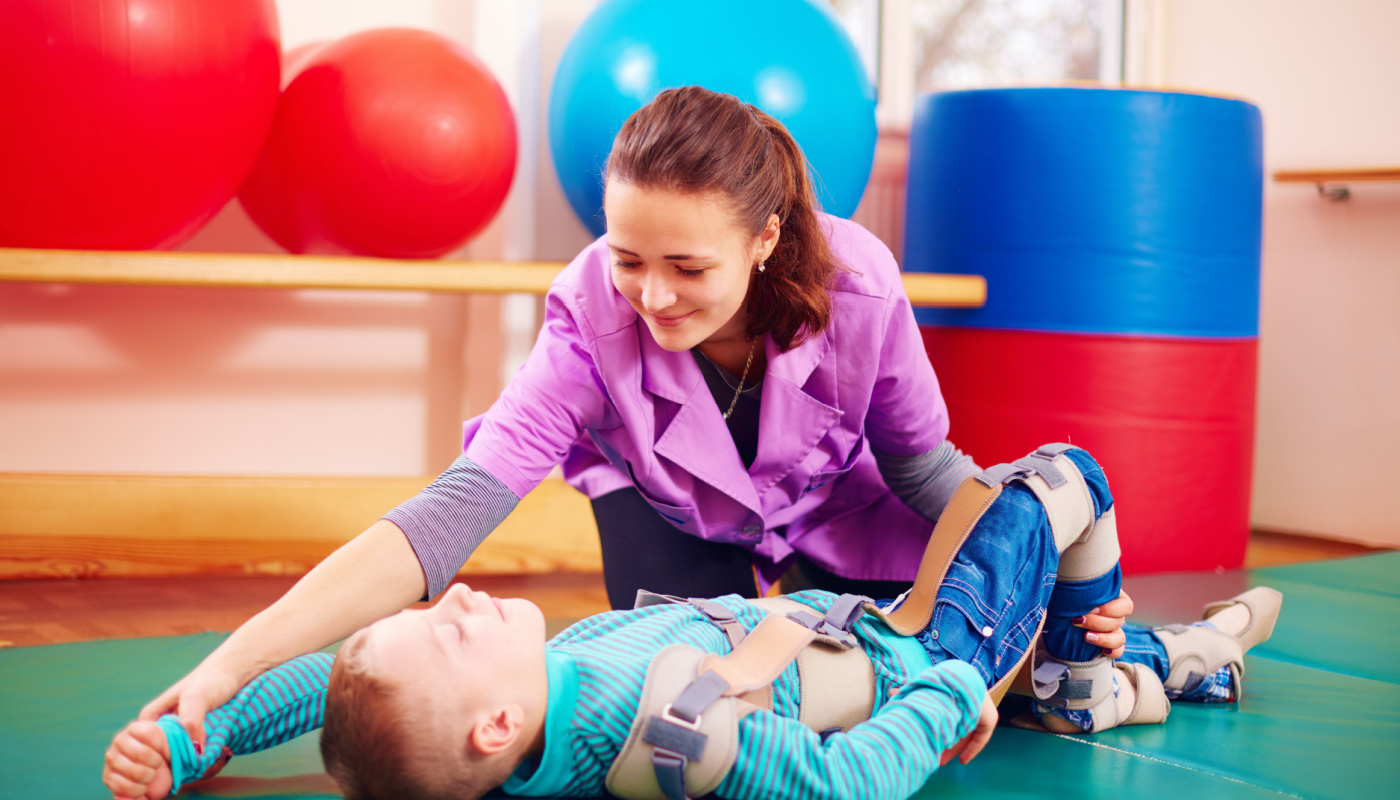 Demand for Physical Therapists in Schools
Physical therapy is an important part of development for many students with disabilities. PTs provide a key role in helping students develop skills that they wouldn't be able to learn outside of school. This is particularly important for low-income families that can't afford private physiotherapy sessions.
"School-based physical therapy services are completely covered and not billed to the family," writes the team at EJ Therapy Services. "They are paid for by the school or reimbursed through federal programs." This is because the physical therapy sessions are part of the IEP accommodations.
Physical therapist Okon Antia, the owner of Campus Motion Sports Therapy and Sports Recovery, says an initial evaluation at a private office usually costs between $150 to $200. Follow-up visits range from $80 to $120 per session.
The COVID-19 pandemic highlighted how important educators are in the lives of students — and that includes school-based physical therapists. Many of these professionals continued to work with students virtually, both by creating in-home activities and by involving parents.
"I started the 2020 school year working with students in multiple educational models including in person and online," says Amy Barr, a school-based physical therapist in Denver. "We practiced virtual interventions and played online motor games that targeted their specific needs…We also worked with materials at school that I would be able to send home with them or that are easily found in the home environment."
When a student doesn't have to struggle to pick up or use a pencil, they can spend more time focusing on what they want to write. By helping students improve their physical capabilities through therapy, school-based physical therapists can help learners with disabilities have a better experience in the general education classroom.
Images used under license from Shutterstock.com