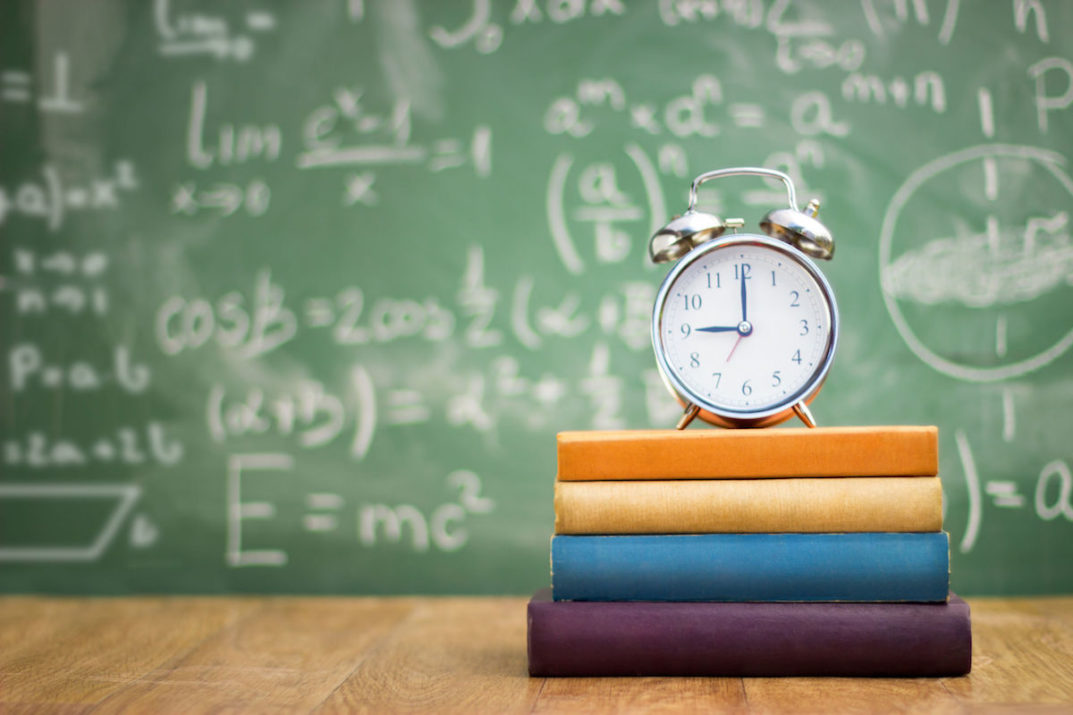 It doesn't matter if it's a too-long transition or derailed lesson plan: wherever teachers lose time, it's frustrating. And when that time is lost during the instructional period, it can be especially hard to get back in the right mindset and wrangle students into focus mode.
Since so many teachers understand this struggle, it's good to know there's a world of tips and tools designed just to save time. Here, we've rounded our favorite strategies for saving time behind the scenes and making teaching time more efficient.
Saving Time Behind the Scenes
Before you can maximize teaching time, you need to make your behind-the-scenes work more efficient. This means spending less time on grading papers and creating assignments and more time on teaching and helping students.
While it may seem hard to strike a balance, some of the best time-saving tips are also the simplest. Shake Up Learning writer Kasey Bell says a tool such as Classroom Screen is a great place to start. The "web-based tool that gives teachers the ability to customize the webpage with their most-needed tools. Quickly get a timer, text area, drawing tool, name picker, work symbols and more," she explains.
She adds that keyboard shortcuts can be a great accompaniment to Classroom Screen. Shortcuts exist for all software tools, including Mac, Windows and Chrome, so there's no excuse not to start saving time with them today.
Another way to optimize your computer use (and create more teaching time) is to leverage productivity tools. Trello is a project management app that teachers can use for team teaching, deadline tracking, goal setting and curriculum design, writes Elizabeth Trach at Schoology Exchange.
She also points to Wunderlist, a task manager that essentially makes it easy to keep all of your to-do lists in one place. And if you're a digitally-savvy teacher or you use the flipped classroom method, you might have a host of digital content that needs to be organized. In this case, a tool like Acclaim can help you share, organize, watch and discuss videos from a single app, says Trach.
And if you find that grading papers and quizzes is taking too much time, why not use a self-grading quiz? These online quizzes are a great way to teach students technology skills while saving yourself time on grading. Google Drive offers a self-grading quiz option that's easy to create, according to TeachThought.
It's not the only tool available. The TeachThough team suggests experimenting with different digital quiz taking tools, then soliciting feedback from students on what it was like to use. This can help you establish a more permanent workflow for saving time with self-grading quizzes.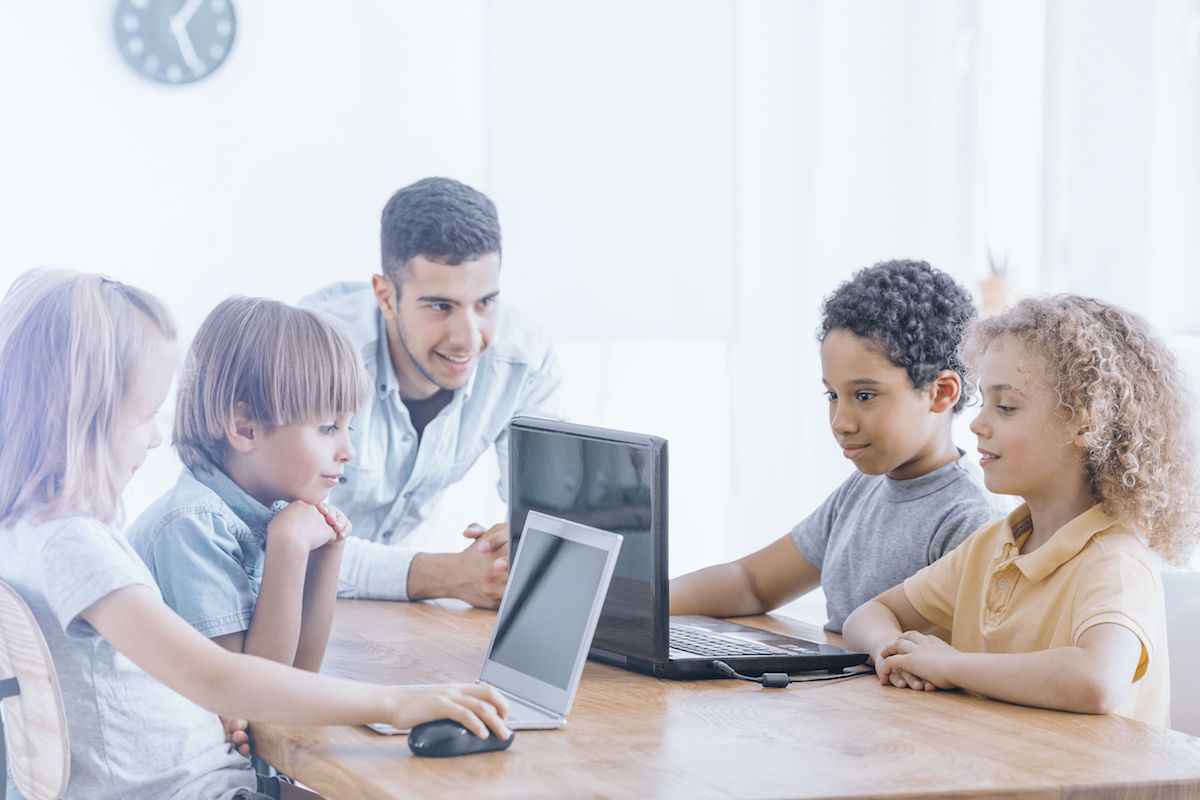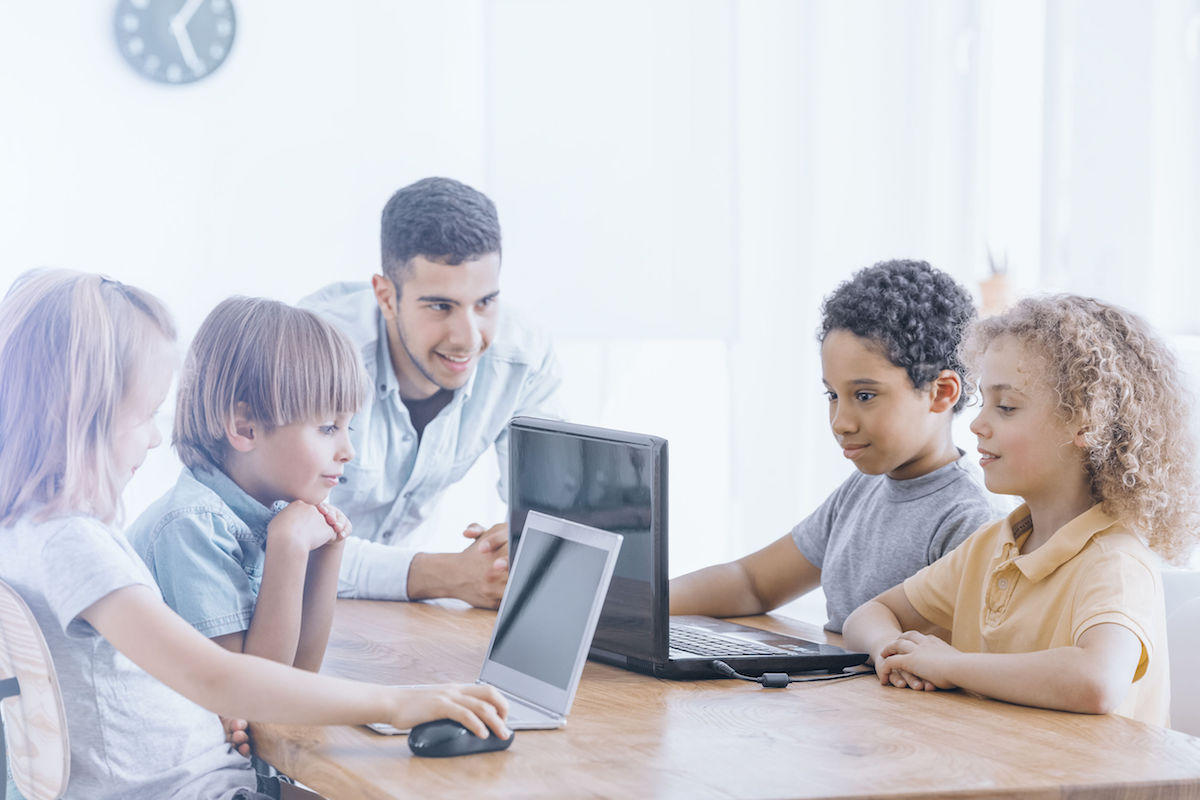 Priorities, Planning and Scheduling
Improved scheduling is another way to ensure that goals are clearly defined and met in a timely manner. This starts at a school-wide level, especially when it comes to team teaching and teacher collaboration. Rob Daigneau at Education Resource Strategies, a non-profit dedicated to improving resource allocation in urban school systems, is a proponent of master schedules. He says that it is essential for defining teacher priorities. But how can teachers help create a schedule that supports their classroom goals?
ERS created a strategic checklist to identify successes and opportunities in school-wide learning. "We based the checklist on six major goals we've seen strategic schedules accomplish, such as optimizing the student experience, maximizing instructional time, and supporting teachers," explains Daigneau.
Teachers can refer to this checklist and use it as a foundation to support their own instructional vision while considering the daily experiences and needs of students.
Creating lesson plans online can also save teachers a great deal of time during daily instruction. If planning lessons that adhere to Common Core standards feels time consuming, Rebekah Schilperoort at the Milken Family Foundation says tools can help. "Some of the best sites like planbook.com and CommonCurriculum.com help you create lessons around Common Core standards, develop custom schedules for each class, allow students and fellow teachers to view your plans online and adjust lessons with a single click of the mouse," she writes.
Scheduling a block of time each week to work on lesson plans can help you stay ahead of the game, ensuring that you're always prepared with curriculum design that meets state standards.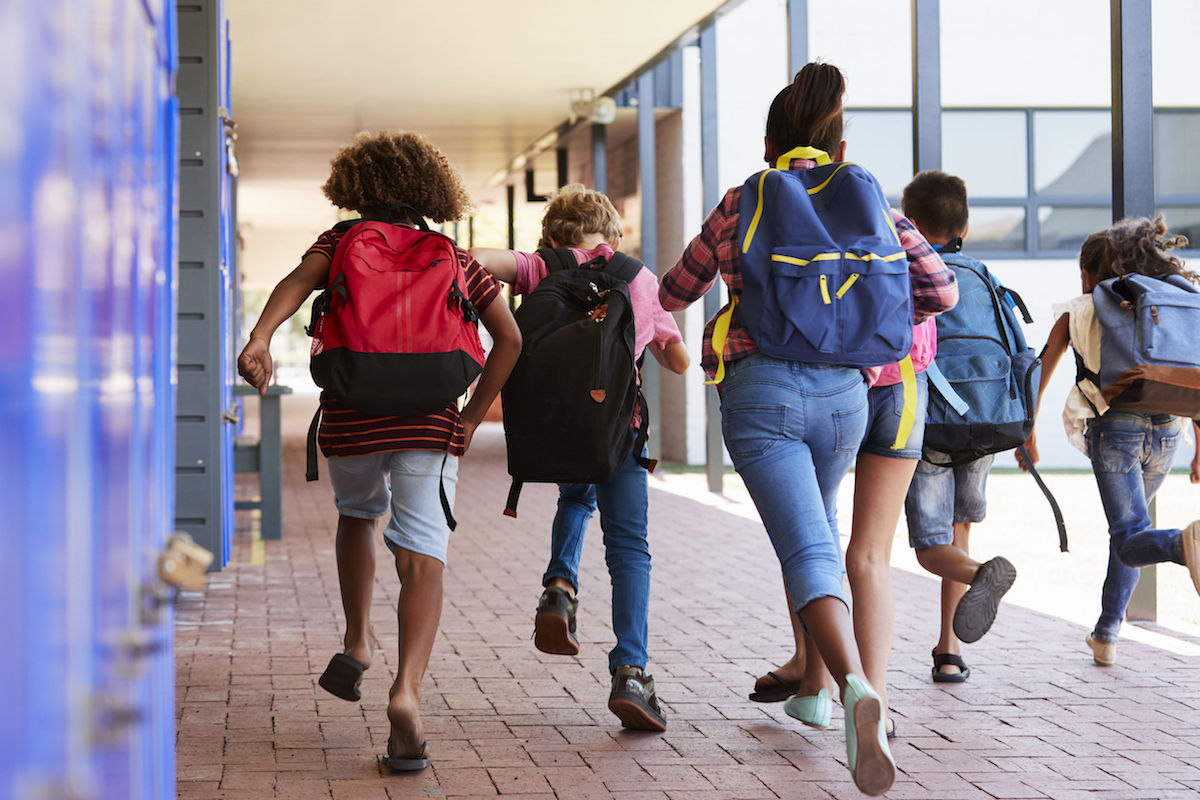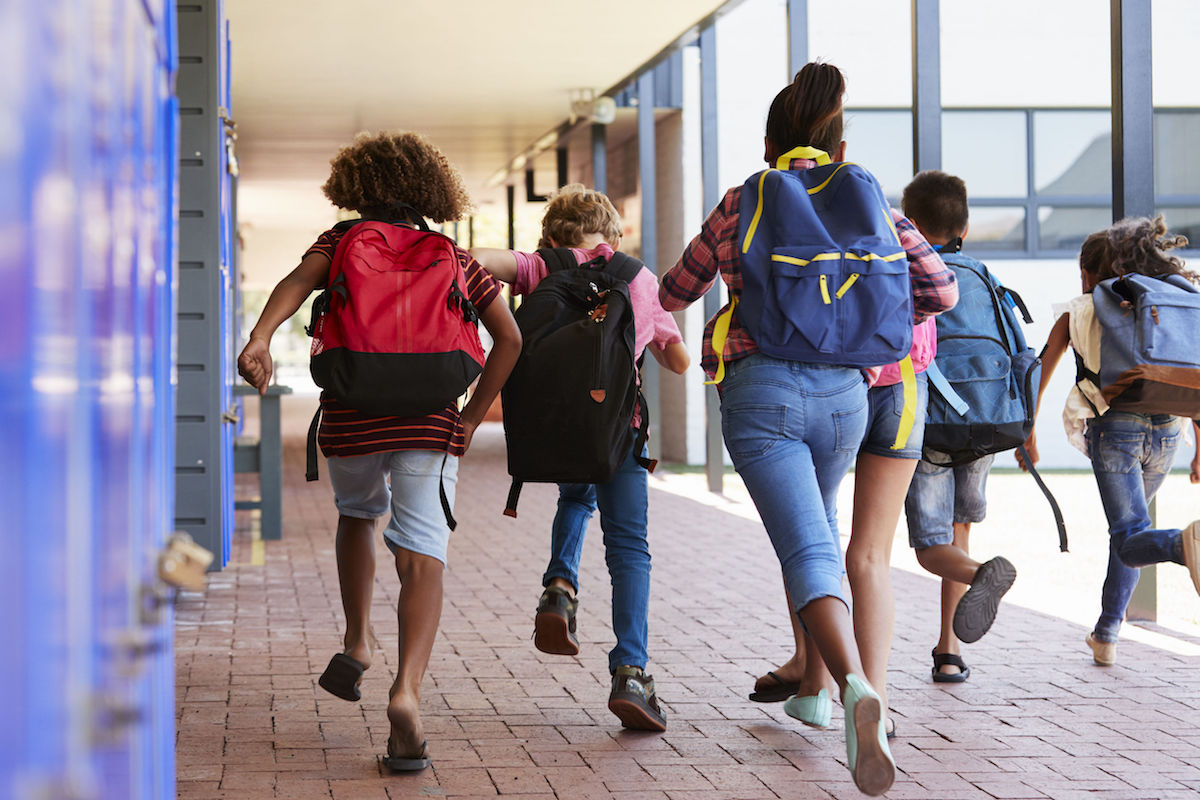 Simple Ways to Maximize Teaching Time
Transitions are one of the most challenging time wasters in the classroom, and all teachers struggle with them at one point or another.
Fortunately, it's easy to take control of these periods and regain more time in your day. Todd Finley, a tenured professor of English Education at East Carolina University, points out that there are three core types of transitions: entering class, switching activities and exiting class. Making transitions efficient requires that teachers create and articulate a clear plan for each. "Just like any academic procedure, transitions are taught through explicit explanations, clear models, rehearsal, and review," he explains.
Providing models allows students to practice in the form of role playing, so they can see what is actually expected of them. Modeling expected transition behavior is important because it helps students learn much more than if they simply watched passively, explains elementary teacher Tammy DeShaw.
Modeling also allows teachers to provide positive reinforcement to students, adds DeShaw. It is key to provide specific praise during transitional modeling. Calling out successful transitions ensures that students know exactly what they're doing right between activities.
Time limits and countdowns are another way to get students moving through transitions efficiently, writes educator Matt Foster. "During any transition, give time limits. 10 seconds, 20 seconds, 60 seconds…whatever you think is appropriate for an effective transition, and then make it a bit shorter. The students will move much faster with a little time pressure," he says.
Counting down cues students when it's time to switch tasks, helping them mentally transition to the next task.
Use Tech to Increase Teaching Time
Most teachers incorporate technology into their daily lesson plans and use tech in the classroom. And while devices offer a world of opportunities, they also pose potential for distractions, confusion and technical difficulties.
To ensure that instructional time is maximized when using edtech tools, middle school science teacher Deidre Rumph outlines a few tips:
Keep activities and steps as simple as possible. This minimizes frustration and keeps students focused.
Consider why technology is essential to learn the task at hand. This will help you understand and articulate its purpose.
Review websites before directing students there. This will ensure they adhere to school policies, keep students safe and prevent distractions.
Some technology tools come with ready-made lesson plans teachers can easily assign and grade. Nearpod, for example, provides a number of interactive lesson plans developed by teachers. Tutorful's Rachael Sprague explains it also helps teachers customize any lesson to fit student needs. "Nearpod allows teachers to import lessons from any file type and begin adding interactive elements, web-links or video snippets to them," she writes. Teachers can synchronize lessons to their students' devices, then keep tabs on each student's progress.
Another way that technology can save time on instruction is that many tools can be catered to specific student needs. Instead of spending class time trying to help one struggling student, former teacher Jamie Goodwin recommends looking into classroom tablets.
The flexible nature of tablets allows students to learn and demonstrate their aptitude in ways that work best for them. For example, students who struggle with writing could record their answers in an online, interactive test. If reading is a challenge, students might prefer using the tablet to watch a video that shares the same information. These are just a few ways that technology can save time in the classroom without sacrificing individual student needs.
Images by: Dusanka Visnjican/©123RF.com, Katarzyna Białasiewicz/©123RF.com, Mark Bowden/©123RF.com