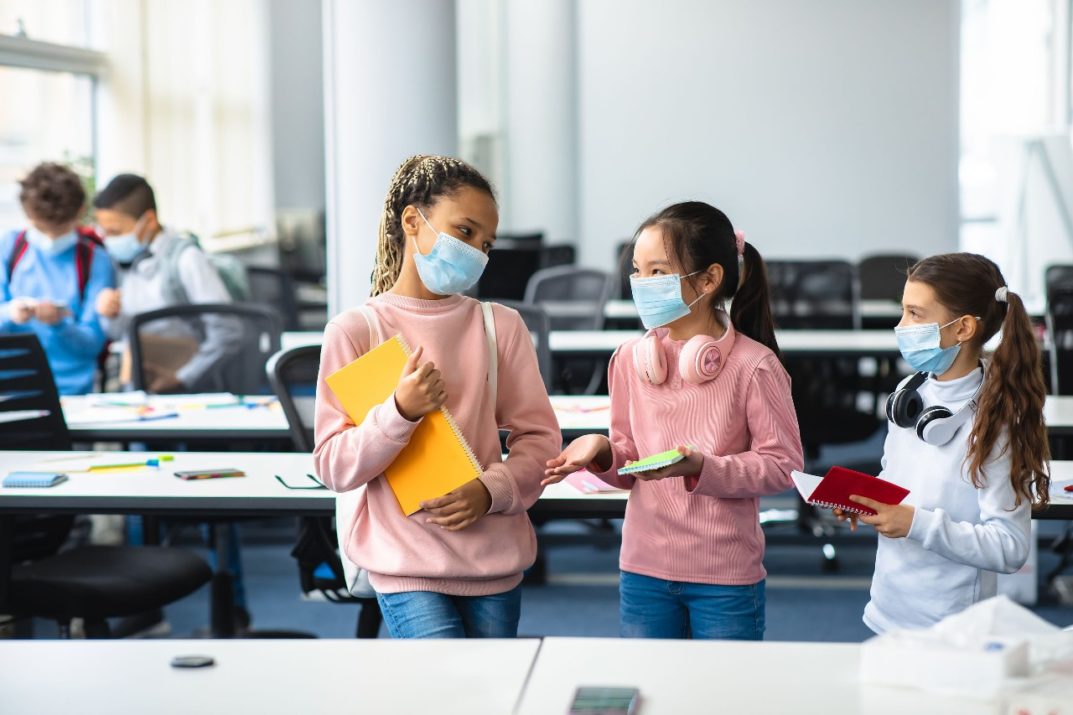 Throughout the COVID-19 pandemic, parents have talked to their children about hand washing and social distancing. Teachers, in turn, also address these topics and reinforce the lessons learned at home.
During a non-pandemic year, teachers might develop standard lessons on basic hygiene. However, these concepts are the primary focus of many classrooms this year — especially those returning to in-person learning. Educators want to make sure students understand the material, while also making learning fun instead of scary. 
Fortunately, teachers and child development specialists across the country have tapped into their creativity to create lesson plans related to hygiene and the pandemic. Here are some ideas that you can use in your classroom. 
Introducing Preschoolers and Young Learners to Hygiene
For the youngest learners, discussions about COVID-19 and mask-wearing might begin with a focus on basic hygiene. Start your lesson plans with a book, which can help students improve their reading and vocabulary skills while also learning about why mask-wearing and social distancing is important. 
The Indianapolis Public Library curated more than 25 e-books and read aloud videos that teachers can use for both virtual and classroom instruction. Many were written in 2020 specifically to help parents, teachers and kids better understand the situation. Titles include "Bray Bray Conquers the Coronavirus," "COVID-19: What Can Kids Do," and "Hi, This is Coronavirus."
Once your students understand the basics of hygiene through storytelling, you can move on to classroom activities that reinforce the messages. The bloggers at Bright Hub Education developed multiple lesson ideas for preschoolers who are still learning about basic hygiene, from hand washing to bathing. 
For one example of oral hygiene, teachers (or parents) place a hard-boiled egg in a glass of dark soda overnight. The next day, students can see how the eggs are stained and clean them with a toothbrush and toothpaste. This helps students see why brushing their teeth is so important.  
Some teachers might be able to use their students' favorite characters when developing their COVID-19 hygiene lesson plans. 
Sesame Street in Communities has created lessons and activities around staying healthy. There are subtopics related to oral health, handwashing, sleep, and even mosquitos. Educators can benefit from training videos and webinars that demonstrate how to handle sensitive conversations.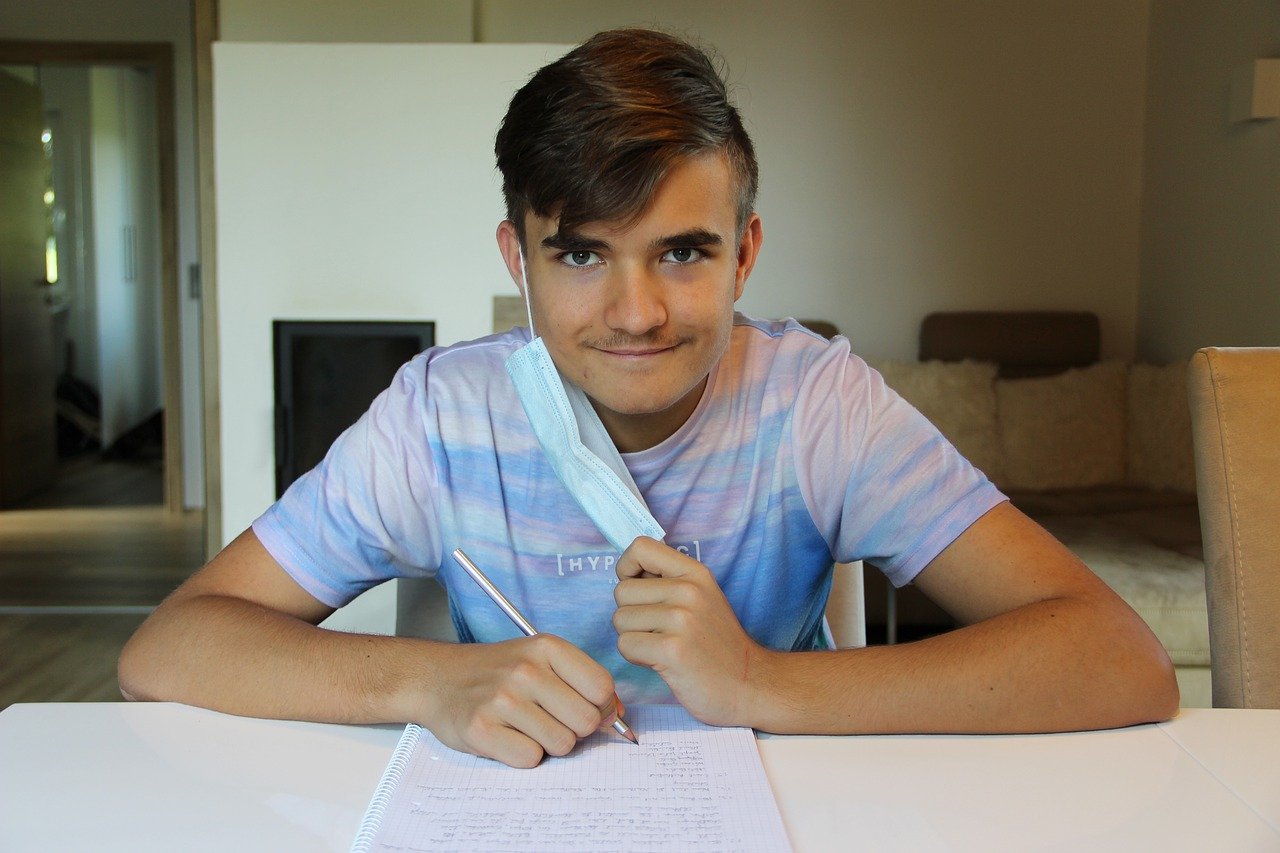 Elementary Level Mask and Hygiene Lessons
Students through grade five can also benefit from hygiene reminders and activities that help them understand the "new normal." 
For example, Amber Nicole at SSS Teaching created a poster with chants related to masks. This can make mask-wearing fun and encourage students to support each other in wearing them. Start the day with the phrase "nose, mouth, ear, ear — let's put on our safety gear!" so kids know that their masks are on correctly before they enter the classroom. Different phrases can be used throughout the day and you can develop a call-and-response game with your students.  
Another fun activity is from Cassie Stephens, an art teacher from Nashville, Tennessee, who created a "Behind My Mask" lesson plan. Students draw themselves with their masks on and then unfold the paper to reveal the rest of their face, along with adjectives to describe them. This allows students to share a little about themselves and show their faces without endangering their peers.   
You can also tie masks to the greater community and encourage students to create masks to help others. The nonprofit Global Game Changers has a lesson plan called "Make a Mask, Make a Difference." It was developed in April 2020 when people first started wearing masks and demand for them was high, though the supply was low. Not only will students learn how to make their own masks, but they can discuss ways to donate masks to the community.  
As you explore different arts and crafts related to COVID-19, consider how you will keep your supplies safe in the classroom. Andrea Davis, founder of Dallas Art Therapy, says that protecting users from harm includes cleaning art supplies between use. In fact, one hospital that uses art therapy puts individual art supplies into baggies so patients use the same supplies every day and never touch another patient's materials. Davis also cautions teachers to know when supplies leave the classroom (if they are borrowed by another instructor) so they can be wiped down.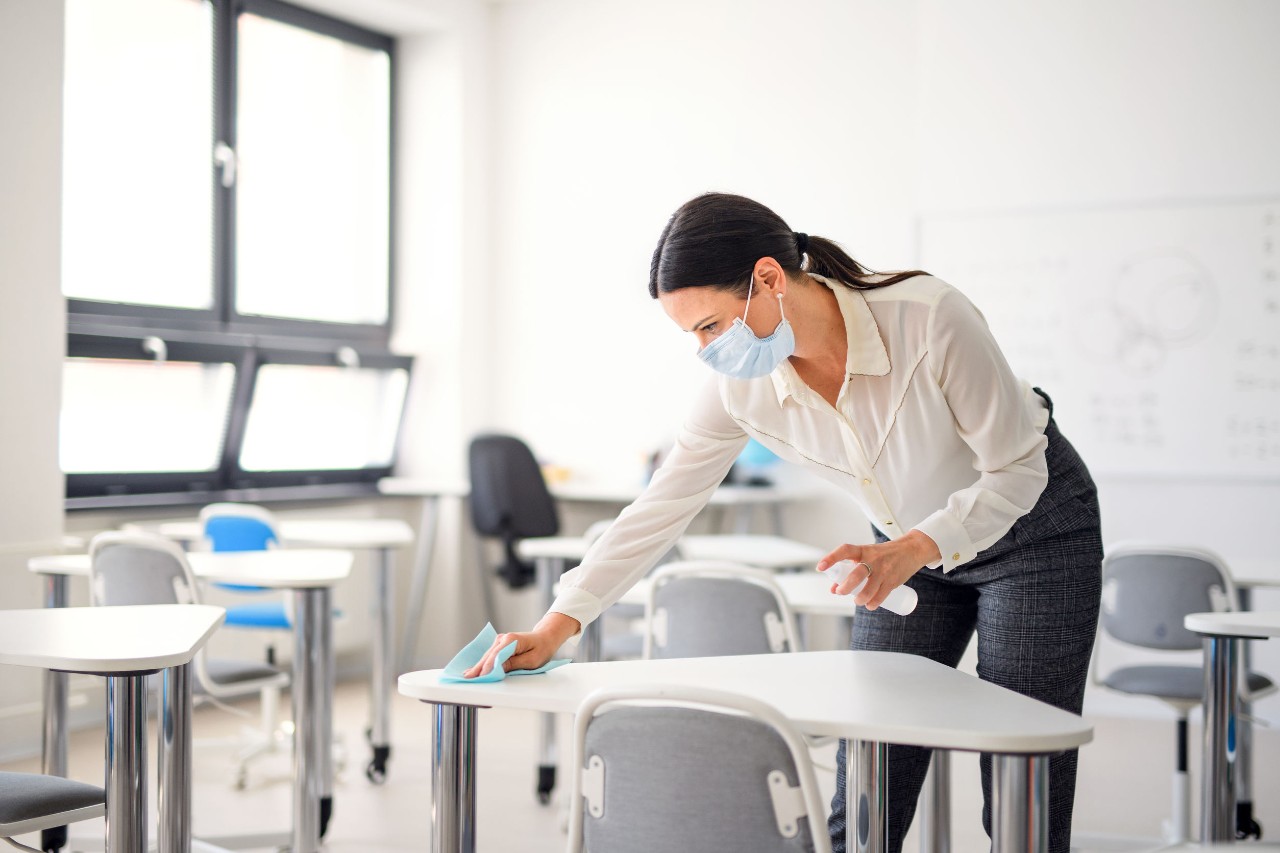 Lesson Ideas for Older Learners
Older students in grades 6-12 can also explore mask-based lessons and other hygiene topics while meeting state requirements for reading and writing. Public service announcements, for instance, require scriptwriting, persuasive techniques, fact-checking, and creativity with drawing, filming, or editing, explains Whitney Ebert at TeachWriting.org. You can choose topics related to COVID-19 and encourage students to create PSAs for the school or for the community as a whole.
As students get older, they can handle more information about basic hygiene. Their needs will also change as they enter puberty and adulthood. The South Carolina Department of Health and Environmental Control, for example, has oral health activities for preschoolers and kindergarteners, but also for 7th-grade students. These discussions and activities go into greater detail about the science of teeth while addressing concerns teenagers have. The curriculum discusses braces and orthodontic procedures as well as how smokeless tobacco harms teeth.
Teens have different mental health needs related to COVID-19. They may have higher levels of anxiety because they understand the severity of the pandemic or may be prone to depression because of social isolation. The Society for Adolescent Health and Medicine has resources for teens coping with COVID-19. These include topics like understanding anxiety and coping with grief.   
Discussing COVID-19 in the ESL Classroom
While many of the activities mentioned so far can be added to the English as a Second Language (ESL) classroom, some educators have created materials to guide these students to improve their vocabulary related to mask-wearing and the pandemic. 
English language teacher Sean Banville created several lessons for ESL students. They are predominantly focused on face mask use, but also discuss other hygiene concepts. The activities range from identifying synonyms, reading facts and then identifying them as true or false, and inserting values or punctuation into different paragraphs. 
EnglishClub's Josef Essberger also curated resources for discussing COVID-19 in the ESL classroom. There are recordings of the words coronavirus and COVID-19 and a written glossary of terms like contract tracing, flatten the curve, and personal protective equipment (PPE). This is a comprehensive list on which to form your lessons as you incorporate pandemic discussions into vocabulary building.
Finally, former ESL educator and education consultant Judie Haynes created a guide for teachers who want to incorporate social-emotional learning in the ESL classroom. Teachers can better set up their classrooms (virtually or in-person) so students feel connected and can guide students through positive self-talk to help them during stressful times. Coronavirus lesson plans don't just have to focus on vocabulary; they can also center around emotional coping and the discussion of feelings.
Best Practices for Discussing Hygiene and COVID-19
As you develop your lesson plans and discuss COVID-19 in your classroom, there are some best practices to follow when introducing masks and the virus with kids. 
At Nationwide Children's Hospital, pediatric psychologist Parker Huston and Kara Miller, an occupational therapist, gave advice for how to talk to younger and school-aged children about the virus. 
For kids under the age of four, use simple language. Answer questions and be honest, but you don't need to add extra details. 
For older children, focus on the idea of "keeping our germs to ourselves" as a way to protect others. Focus on the positive of what kids can do to help.
Give older kids time to ask questions and listen to any thoughts or concerns they have. 
Kids are curious. They have likely asked their parents dozens of questions related to masks and social distancing already. Following these guidelines can help you create a unified front. 
The team at Devereux Advanced Behavioral Health also created a lesson plan for discussing masks with younger students. This can be done in-person during circle time or virtually as you prepare students to transition from remote to in-person learning. Devereux includes age-appropriate dialogue for educators while leaving space for questions and student comments. This is a good place to start if you want to discuss mask-wearing with a new age group of students.
Images by: milkos/©123RF.com, Alexandra_Koch, Jozef Polc/©123RF.com, Irina Schmidt/©123RF.com