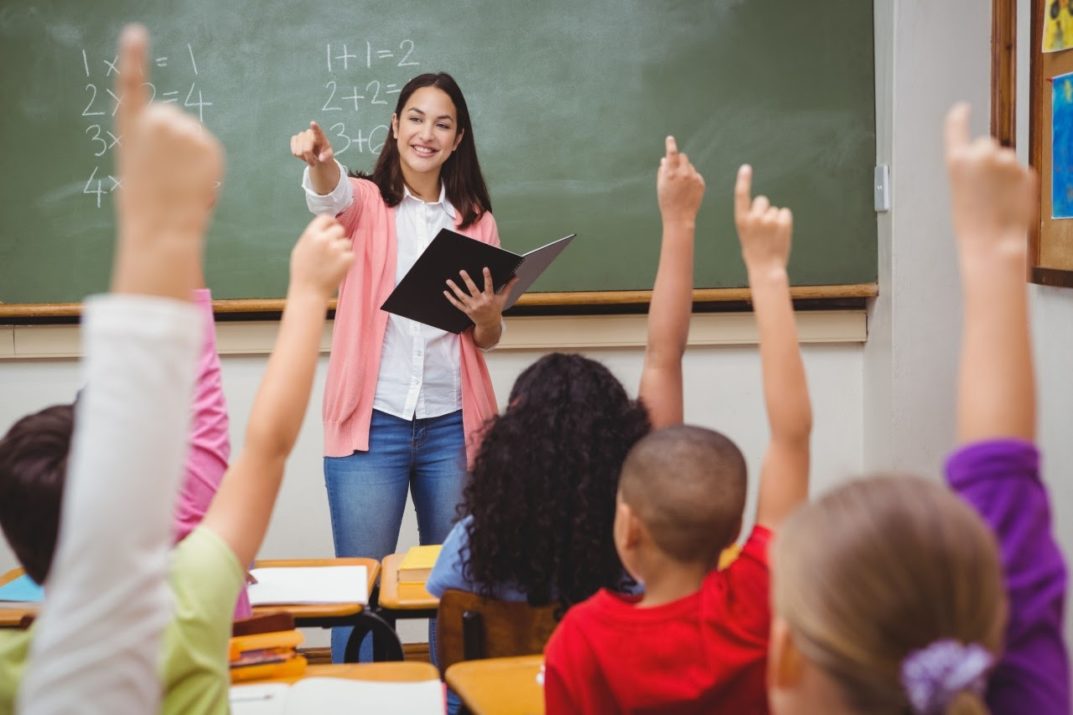 The internet has helped teachers in countless ways. For example, educators can find tools and resources to enrich the learning process and better communicate with students and parents via email and social media. Another key benefit for teachers is resource sharing through publishing and reading blogs. Teachers are finding lesson plans from educators across the country — and around the world. 
There are a lot of blogs out there, which means you need a strategy to find posts with lesson plans you need. Follow this guide for using blogs to source lesson plans online.
Benefits of Connecting With Teachers Online
Teachers have been connecting with each other online since the advent of forums in 1994. While today's blogs are unrecognizable to the users of the early 2000s, the purpose remains the same: to form a community of educators and improve the classroom experience.
"The desire for teachers to connect with one another online is not surprising (or a new phenomenon) given that teachers are more inclined to trust information and advice offered by other teachers rather than that provided by external experts or researchers," writes Nina Hood, Ph.D., founder of The Education Hub.
One of the main benefits of connecting with educators online is the sheer scale. Thousands of educators can come together, as opposed to a few teachers within a school, swapping ideas or sharing tips. 
"Effective teaching and learning does not occur in a vacuum, and establishing a broad network of global educators is priceless," primary school teacher Kathleen Morris writes at Edublogger. "It's hard to believe that the majority of teachers are still relying on the insights of their immediate team or school when there are billions of people out there who can broaden their horizons!"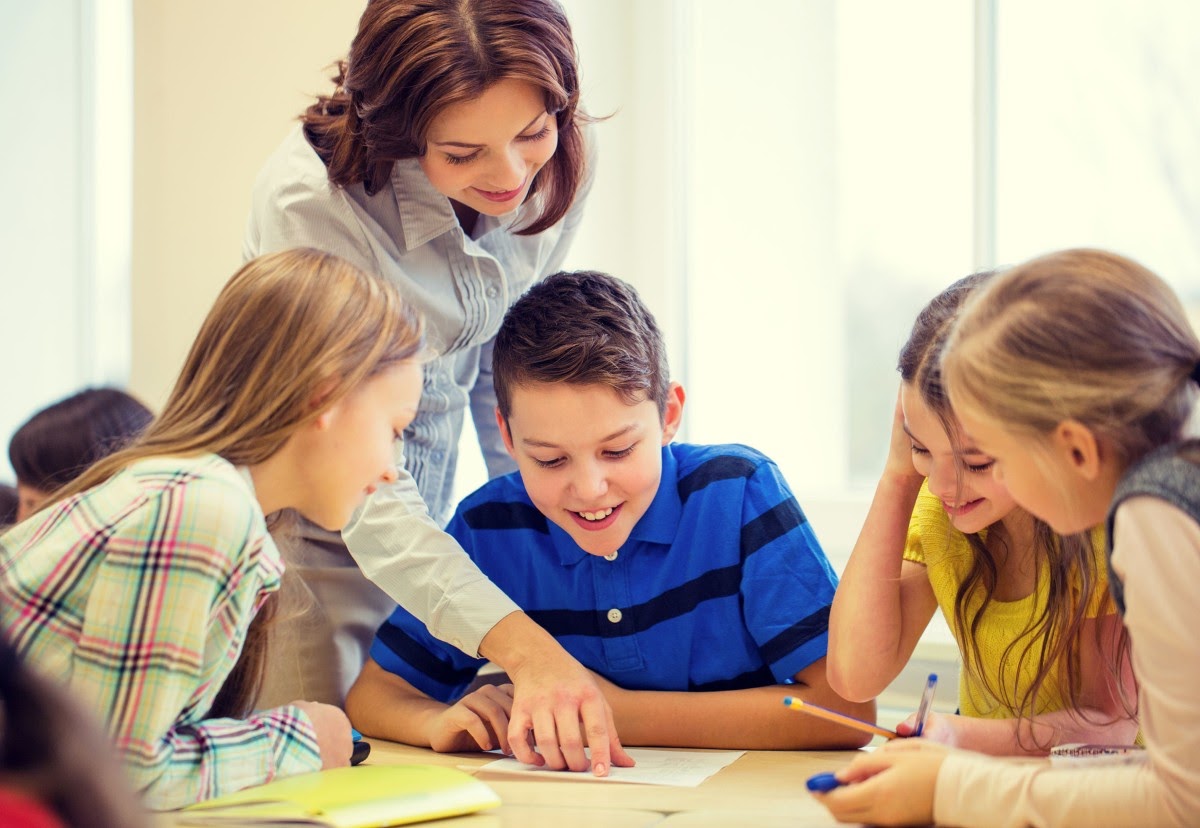 10 Tips for Finding Quality Lesson Plans on Teacher Blogs
There are many blogs that offer lesson plans from teachers who are well-meaning and eager to share what works for them. However, not every blog or lesson plan will be right for your classroom. Follow these tips so you can sort through different ideas and optimize them for your students.
1. Look for Other Educators Who Have Been There Before
As you sort through blogs and educators sharing their experiences, look for teachers who have been in your shoes. This could mean finding teachers within your subject or those who come from similar regions, resource levels or school types. 
"My school consisted of one math teacher per grade level, 2-3 special education teachers, and a math assistant principal," writes Noelle Pickering, a former teacher and co-owner of Maneuvering the Middle. "If I wanted input on how to approach a skill or a concept specific to 6th grade, there were always people willing to help, but they were not always able to provide the expertise I needed." 
For example, you may find an educator who teaches your grade and subject, but if they have a one-to-one classroom and you don't, some of their lesson plans might not fit your needs exactly. 
2. Identify a Few Blogs That Routinely Post Quality Content
As you start to look for bloggers who can help you, you will likely find a few blogs that you love. Save these key sites and continue turning to them for help. This way you won't have to start your lesson plan search from scratch with each new chapter. 
Suzi Whitford at Start a Mom Blog created a great resource by sorting 42 teacher blogs by subject and grade level. You can find a few key blogs related to the areas that you need and then discover additional blogs related to the ones recommended here.  
3. Encourage New and Experienced Teachers to Share Ideas
Forming a community means welcoming people from all backgrounds — those who have decades of teaching experience, those who are brand new, and those who come from unique schools with different teaching standards. Don't write off a homeschool mom's ideas or a young teacher's lesson plan. They may have valuable resources that you can use. 
"All of us come at our subject with expertise in different areas, and there is much to learn from the wealth of knowledge in your department," writes Grainne Hallahan at education company TES. "It isn't only experienced colleagues who should be encouraged to share either: new and recently qualified teachers could have great insights and can certainly bring fresh ideas." 
Think of new teachers as "fresh legs" stepping into a race of a sporting event. While you might be at the end of your rope creatively, they are eager to try new things and want to share what went well.
4. Match Activities That Meet Your Objectives
Just because a lesson plan matches the material you need to cover doesn't mean it will help your students learn the exact skills and big-picture ideas you want to teach. ESL teacher Geraldine McClymont encourages teachers to know their objectives before looking for lesson plans to fill them. 
These should be in the back of your mind as you look for lesson plans and explained to your students at the start of the class. McClymont says your objectives should be SMART: specific, measurable, attainable, relevant and time-bound. 
In fact, by starting with objectives first and then working into the materials and lessons, you are more likely to choose quality activities that help your students learn. 
"Lesson plans are the first steps in creating a full-fledged curriculum for a class," Bri Stauffer writes at Applied Educational Systems. "They dig into the details that ensure you teach the right information to your students at the right time, and they simplify your career by giving you a roadmap to follow each and every day." 
Use objectives as the overall blueprints and the lessons as the individual bricks and shingles. 
5. Find Lessons That Can Build On Each Other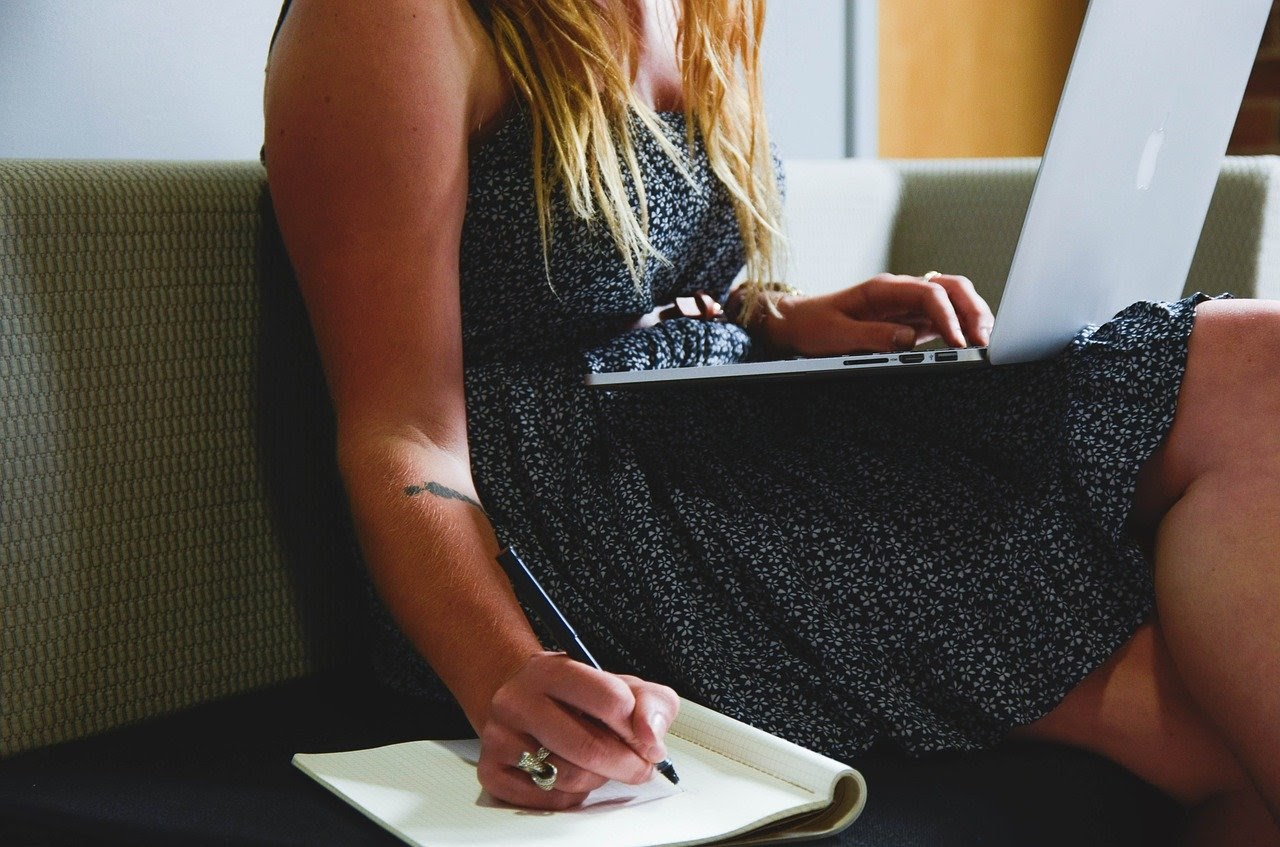 Educators should look for lessons where students can activate prior knowledge and show that they can apply lessons learned earlier in the year, Alexandra Thorson writes at Selected. This helps educators evaluate what students really know and which lessons might need to be revisited. 
"No matter how important it is to meet your school or state standards – remember that the ultimate goal of a lesson plan is to meet the needs of your students," Thorson writes.  
Not all lesson plans will have previous knowledge built in. You may need to modify the ideas you find online for your specific classroom.  
6. Look for Fun and Engaging Lessons
Many teachers turn to blogs, Facebook groups and teacher forums because they want to offer a lesson that is more engaging than simply teaching straight from the textbook. Look for creative blog articles and examples of fun lessons.  
"Create opportunities for your students to actually engage with your lesson," Joanna Burns, former high school English teacher, writes at Classcraft. "In doing so, you're better equipped to help them learn what they need because they'll actually be paying attention in class." 
Burns uses the example of tying poetry to a specific topic — like revolution — and pairing songs by The Doors and Rage Against the Machine alongside classical works by P.B. Shelley.   
7. Fill in Additional Details With the Lessons You Find
The goal of finding creative lessons is to keep using them each year and to possibly share them with other educators in your circle. If you modify a lesson or build in prior knowledge, make sure you document how a lesson needs to be changed or how you updated it. 
"While we hope for the best, sometimes an emergency comes up," the team at Success by Design writes. "Your lesson plans should be written out in enough detail that a substitute or administrator could read and understand them if you weren't there to explain what you wrote."
With this documentation, you can also reuse lessons each year without forgetting how you improved them.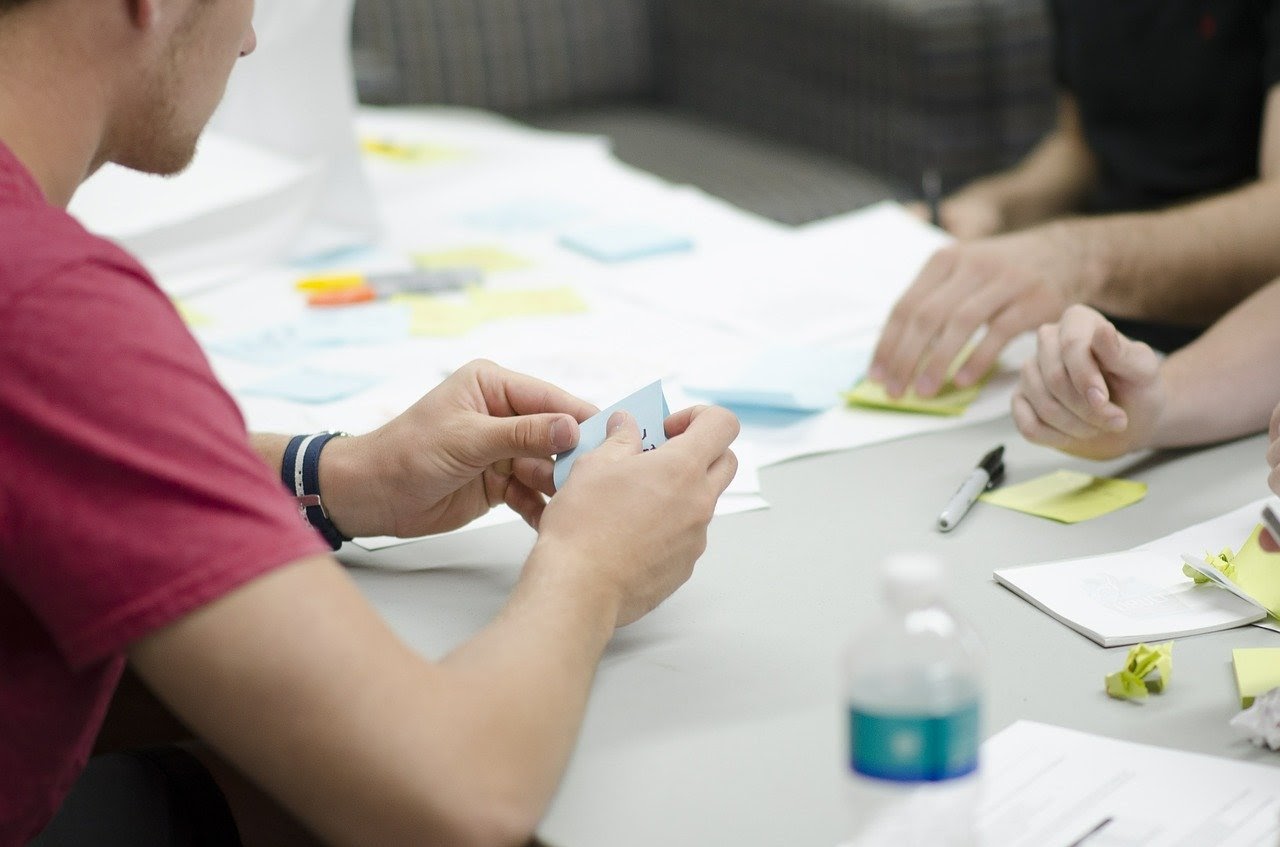 8. Connect With Teachers Socially and Professionally
One of the great benefits of finding lesson plans on blogs is that you can connect with the bloggers who create the content. Don't hesitate to comment on posts, email bloggers with questions, or share photos with them of the lessons you used. This will help you build a community of educators who support each other. 
"It's my belief that loneliness is a hidden epidemic in a teacher's life," writes MindWise founder Caitlin Krause. "Educators are surrounded all day by people, and they are constantly working to attend to others…Yet, the connection might be lacking a full circle, leaving teachers exhausted and under-nourished." 
Essentially, teachers are focused on providing support rather than getting that support back. Their fellow educators are also busy teaching during the day and don't often have time to offer their colleagues care and compassion.
9. Use Social Media to Find Quality Blogs
If you still can't find the right hub for lesson plans that you are looking for, turn to sources like Facebook, Twitter and Pinterest. You can join a Twitter chat like #litdrive or #teamenglish, for example, for ideas and recommendations, or follow teachers who share their favorite blog articles and lesson plans.
Melisa Ferguson at Bored Teachers curated more than 50 Facebook groups for teachers that you can explore. These range from general, large-scale support groups (like Amazing Educational Resources) to groups for specific subjects including ELA teachers and STEM instructors. This is a comprehensive list you can use to find an online community and discover teacher blogs you like.   
Social media in itself can become a go-to source for ideas. Special-needs teacher Heidi Givens used a local teacher Facebook group when the pandemic started. She saw how other teachers were visiting students' homes and started meeting with her own deaf students — signing with them through glass doors. The group provides emotional support as well as resources such as new websites and apps. 
10. Consider Starting a Blog Yourself
The more lesson plans you use and improve, the more value you have to offer other educators. Consider creating your own blog where you write out lesson modifications and share how they work. 
"Writing a blog has kept me in the mindset that I am still a learner," Jeffery Frieden explains on his blog "Make Them Master It." "And it has given me the opportunity to work out my incomplete thoughts. I have been able to assemble and structure my ideas online, to risk, to revise, and later (when needed) to retrieve my thinking."  
You may find that your lesson plans improve when you write them out and explain them to others.
While you can easily find lesson plans online from hundreds of teachers who are eager to share their work, developing activities for your students still takes work. Use the web to connect with others and get ideas, and then modify them so they fit your classroom perfectly. 
Images by: Wavebreak Media Ltd/©123RF.com, dolgachov/©123RF.com, StartupStockPhotos, StartupStockPhotos