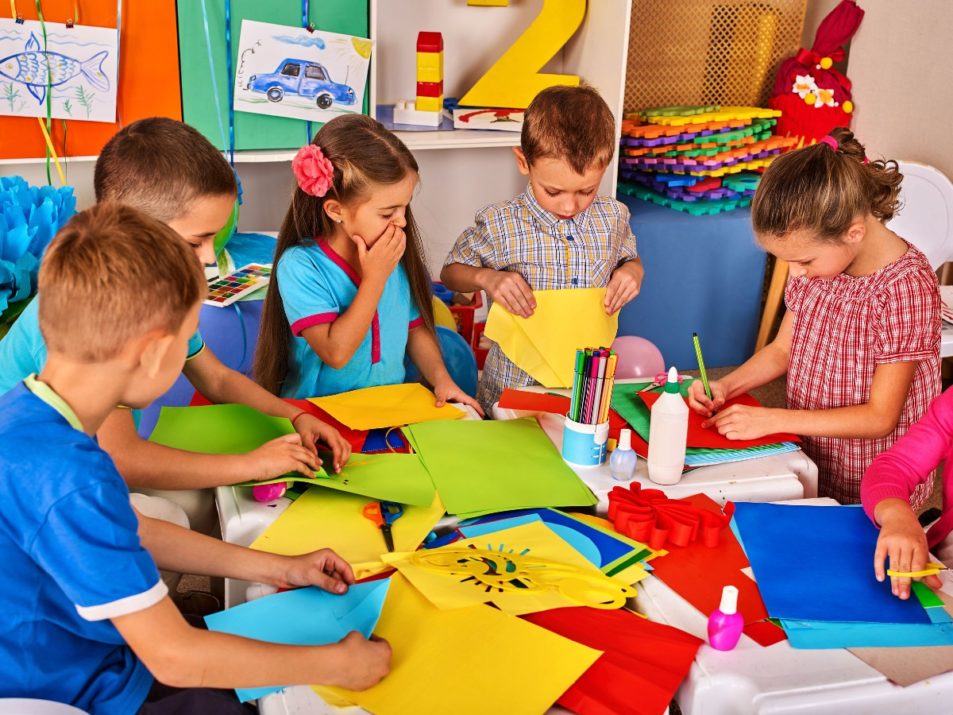 Project-based learning is gaining traction in schools across the country. What started as a fun concept discussed at conferences and used in creative classrooms has grown into a new way to engage students and teach them valuable concepts. 
Teachers across all grade levels and subjects can tap into project-based learning, making it incredibly flexible regardless of your school or district. However, just because educators can use this teaching method, doesn't mean it's easy to incorporate. 
If you have wanted to introduce more projects in your classroom, this guide can help. Here is how you can evolve your lesson plans to incorporate more project-based learning. 
What Constitutes Project-Based Learning? 
Before you develop projects that will add value to your lesson plans, consider why project-based learning is important and what sets it apart from other learning methods. 
First, STEM education and PBL aren't always the same. Teresa Dempsey, Ph.D., director of professional learning at Fairfield County Educational Service Center in Ohio, says educators often talk about STEM as an acronym for "strategies that engage minds," rather than "science, technology, engineering, and math." When this is the case, all project-based learning is STEM. However, when students stick to rote memorization and standardized testing by way of assessment within STEM subjects, they aren't using project-based learning. 
"If a math textbook uses a smoothie company scenario to frame a few chapters about ratio and proportions, that doesn't make it PBL," Dempsey says by example. "But if students create a product using ratio and proportions to taste test, market and sell to students, teachers and/or parents, they are learning the content for a reason beyond a test and outside their classroom." 
Project-based learning isn't limited to one subject and it doesn't refer to any activity beyond the standard curriculum. There are rules and guidelines for creating a project that provides value to students. For example, Jenny Pieratt, Ph.D., author of "Keep it Real with PBL," has four non-negotiables for a project:
It needs to be grounded in existing state and district standards.
It follows best practices of assessment for learning. 
It is authentic to the community of learners.
It explicitly builds and assesses 21st century skills.   
Along with these rules, it is important to note that project-based learning isn't made for niche topics. Students won't learn just one skill or one fact from the projects they complete. 
"PBL can be difficult for some teachers to get used to, as it requires them to coach more and instruct less; to embrace interdisciplinary learning instead of teaching subjects in silos, and to be more comfortable with uncertainty and discovery during the learning process," the team at True Education Partnerships writes. 
These guidelines can help you determine whether or not a project would be valuable and help you decide where in the curriculum to incorporate it. You can launch a project toward the end of the year that will use skills that students have acquired, or use the project early-on as an opportunity to engage students in the lessons they are about to learn.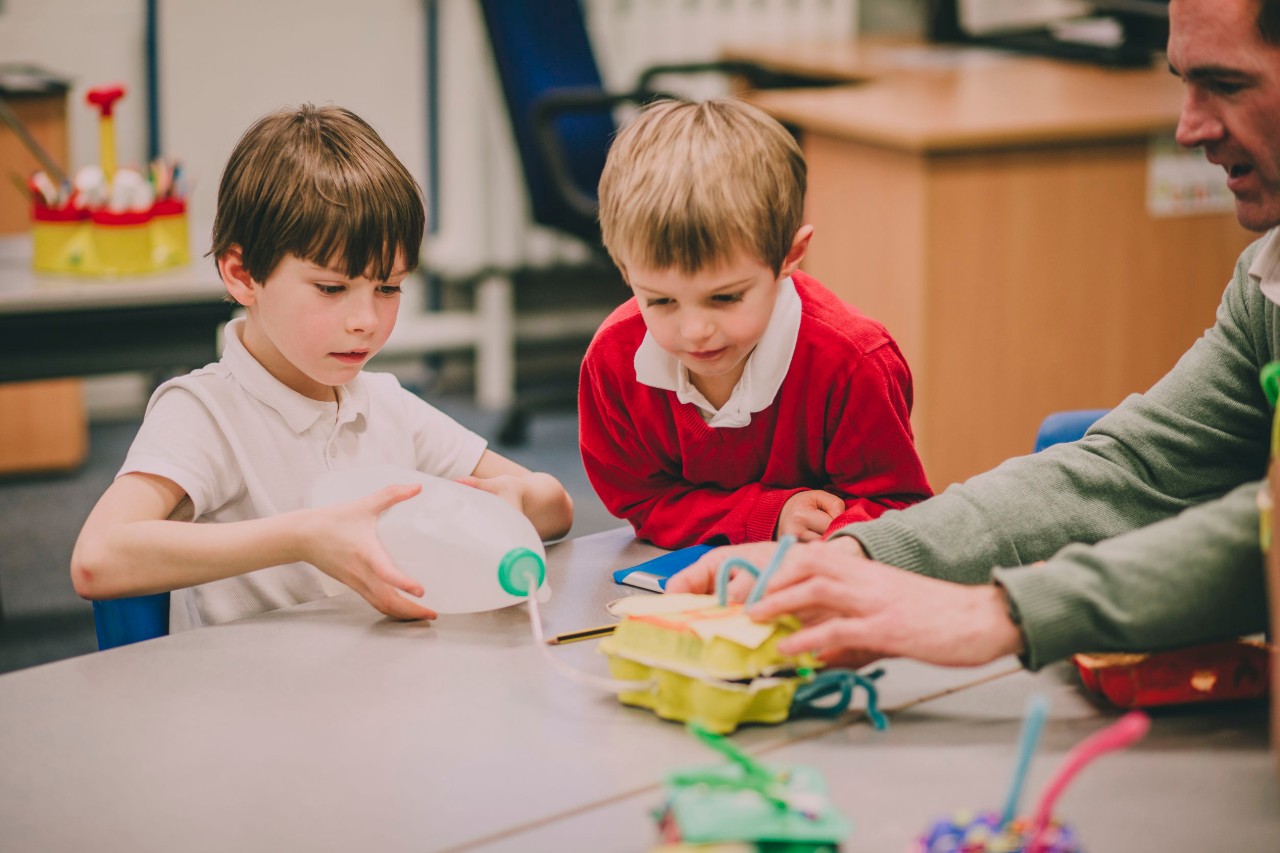 5 Tips to Incorporate PBL Into Your Lesson Plans
Don't get overwhelmed by the rules and guidelines related to project-based learning. These are meant to help you by creating a roadmap to develop lesson plans. From there, you can get as creative as you want to engage students in the material. Here are a few tips for doing this effectively. 
Consider how students will execute projects in the future workplace
Not all projects have value for students. You want to make sure your lesson plans simulate real-world environments and follow a cadence that adults follow in the workplace. 
"Too often, traditional learning never ventures beyond the realm of the purely academic," Robert Schuetz, technology coordinator at District 211 in Illinois, writes. "Project-based learning connects students to the real world. PBL prepares students to accept and meet challenges in the real world, mirroring what professionals do every day." 
The skills students learn while completing these projects will stick with them through college and after graduation. These include soft skills like communication, teamwork, and problem-solving. 
Set aside space in your classroom dedicated to PBL
One of the biggest challenges with project-based learning is accessibility. Teachers either don't have the materials required for projects or they assume students have them when not all do. 
High school English teacher and education writer Aimee Hosler suggests creating an area in the classroom for project-based materials, like art supplies, periodicals and internet access that students can use to do their research and work on their projects.
"Whatever their grade or subject, remember that PBL classrooms are by definition unpredictable," Hosler writes at TeachThought. "You may not know what direction a particular project will take, so try to keep a wide breadth of materials on-hand to support rather than limit creativity."
This reduces the barriers for some students who might not have access to these tools during their project creation.
Start with only one or two major projects each year
You might want to pace yourself with the projects you choose. While you can incorporate smaller projects into the classroom each week, know that launching a new project every six weeks can quickly get overwhelming. 
A good place to start is one or two major projects per year, Fabiola Garcia writes at Edmentum. As students become more comfortable with this type of learning and you feel better building projects into the curriculum, you can increase the number of projects and their complexity. 
Bring in members of the local community. 
You don't have to work alone to develop your projects. You may find that local business owners and members of the community are eager to help you. For example, Joe Steele, an English teacher and PBL facilitator, uses community partnerships to launch his projects, something that has carried over into the online classroom.
"The community partner is usually physically present, preferably dressed in their work attire, pleading for my students' assistance in solving their issue," Steele writes. This can turn into a virtual meeting, a pre-recorded video, or a letter from the partner.
This community member can drop "bread crumbs," or details that students need to know to complete the assignment — like a deadline, which then serves as the student due date.   
Involve students in the evaluation process
While many teachers want to incorporate project-based learning into their lessons, they aren't sure how to grade them. Retired technology teacher Sandy Cangelosi recently discussed how to create a rubric for these projects to create a fair assessment. One of her top tips is to involve students in the rubric assessment. 
This can be done through daily journal entries where students talk about what they are working on and what they're struggling with. In this way, students both show their work and communicate with their teacher.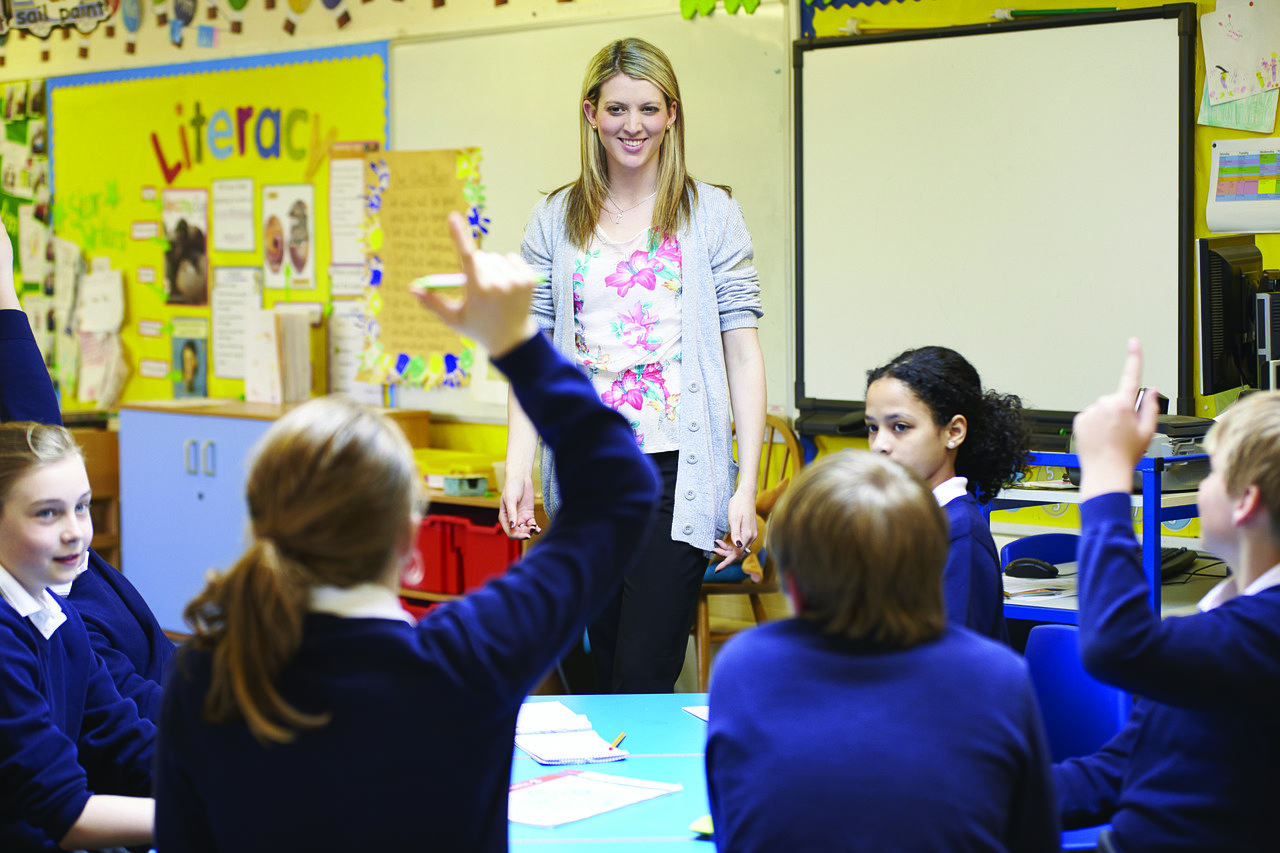 Project-Based Learning in the Virtual Classroom
During the current school year, most teachers are just trying to keep students online while covering as much material as possible. Some educators have moved PBL to the backburner because they aren't sure how to incorporate it into distance learning. However, it is possible — and even encouraged — to use this type of learning in an online setting. 
There are "countless teachers and administrators who are hungry to do something different – something that's more inviting, relevant, and effective for students," writes former engineer and STEM teacher Ben Owens at PBLWorks. "Rather than fighting a losing battle with traditional compliance and control tactics, these educators are using this time of uncertainty as an opportunity to meet students where they are through approaches such as PBL."
For a good starting resource, former middle school teacher John Spencer created a wonderful guide for incorporating PBL into the virtual classroom. However, the first thing he stresses is to make it optional. Some students may prefer to complete the reading assignment and more traditional worksheets or assessments. 
"This doesn't mean that PBL isn't for them," he says. "It simply isn't for them right now." 
Spencer explains that you are honoring their agency as a student and as a human being by giving them the choice. You are also helping students who may not have the materials or time to complete complex projects.
Additionally, teacher Leah Henry suggests paring down projects for the online classroom. This can be done by asking students to work individually or in pairs rather than in groups.
For a lesson plan idea, Henry recommends using a "phenomenon-based" approach where educators take advantage of the strange current events and use them in the curriculum. This is a great way to tie lesson plans to current events and real-world skills. Even a tangential tie-in of a current event to a lesson plan can help students form connections with the material.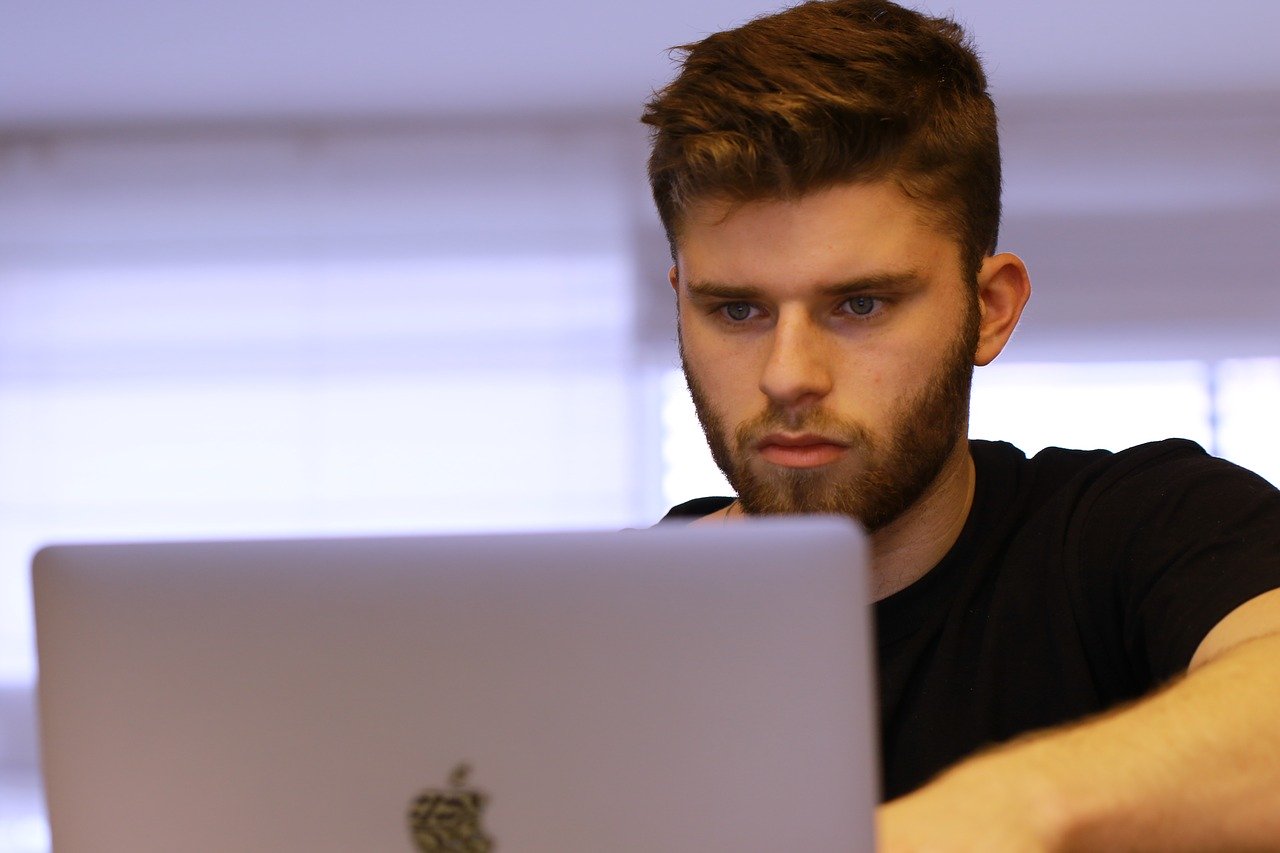 Lesson Plan Ideas and Examples of Project-Based Learning
If you want a few pre-made lesson plans for project-based learning, you can see what other educators are doing and mimic their strategies. 
For example, teacher Richard Parker shares an example where students are asked to invent or improve on an existing item that can help society. Some students immediately thought of inventions that needed improvement and set to work making upgrades, while others come up with brand new ideas of their own. These projects are creative while also incorporating lessons from different subjects and units. 
Retired teacher Shelly Rees says you can have students plan road trips and use their imaginations to describe what they saw. She shares 15 planning activities and three final projects, which can be scaled up for older students or pared back for younger ones. 
Road trips and travel planning are strong activities for history or literature classrooms, where students can go back in time or visit a setting in their favorite book. It can also be used in science and math classrooms to learn about distance, climate and geography.
Another example that you can adapt to your classroom is the "Story of My Plate" project by Altitude Learning. This challenges students to look at what they eat and why. Students can learn about local farming practices and environmental factors that affect food. The lessons can include researching different cuisine and designing their own food trucks.
If you are looking for more lesson plan ideas, the team at PenPal Schools has 10 projects that can be adjusted for your classroom. They include ideas like asking students to create their own holidays, challenging them to solve environmental problems, and giving them the chance to evaluate fake news to better understand what it is and why it is harmful. These lessons can be included as homework assignments or built out into significant projects. 
Adding project-based learning to your lesson plans can be as simple as changing how students read and present the material or as complex as semester-long projects. Start with what you are comfortable doing and then grow out your efforts alongside your students. You may be surprised how eager your students are to complete the work and go above what you ask them to do.
Images by: Gennadiy Poznyakov/©123RF.com, Graham Oliver/©123RF.com, emmaws4s, OrnaW