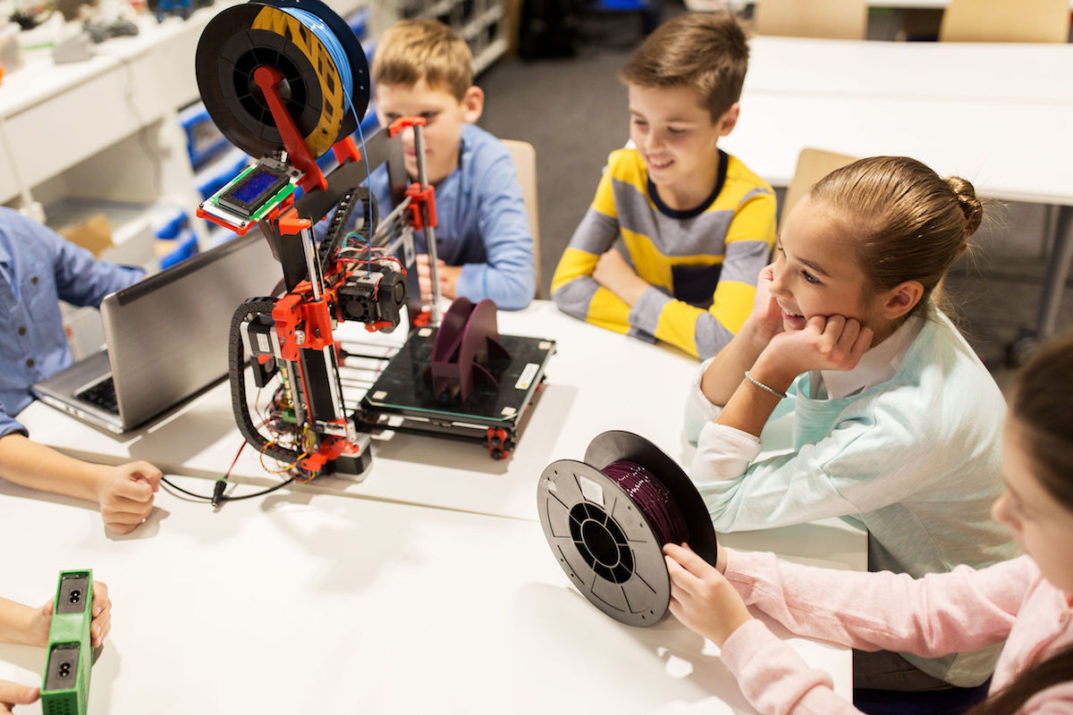 Chromebooks. Smartboards. Podcasts. Playlists. The ways technology is incorporated into the classroom is seemingly endless. But as tech tools continue to transform teaching and learning, it's important to take note of what's working best for teachers and students across the country.
We take a look at the top edtech trends developing now and in the near future.
Increasing Access to Technology
Technology can only impact the lives of students who have access to it. That's why education leaders and technology advocates are seeking to make technology more accessible. "Schools and teachers should be given exploration and innovation budgets," says CEO and co-founder of Gro Play, Kristian Lundquist. By doing so, they will become more comfortable with and involved in every aspect of edtech, in turn benefitting their students.
There are a number of ways that educators, corporations and institutions are teaming up to make technology in schools more accessible. For example, one trend aiming to improve accessibility is what's called bring your own device, or BYOD. "From laptops to tablets, to smartphones and Chromebooks, schools and universities everywhere are embracing a dynamic learning environment, where students bring and use a computational device of their choice," says Simone Hjorth at wireless streaming company Airtame.
While this model wouldn't work successfully in every district, it certainly can cut overhead costs for schools and districts that can't afford to purchase technology tools schoolwide.
Verizon's 5G EdTech Challenge is another example of how organizations are seeking to close the achievement gap by widening access to critical technologies. This project seeks to engage underserved students and schools, research groups and other institutions who don't traditionally have access to 5G networks, explains Verizon's Emily Vicker.
The ultimate goal of projects like this is to "create powerful, transformative education solutions that leverage 5G connectivity to solve for challenges in under-resourced middle schools throughout the U.S."
Verizon's Innovative Learning program demonstrates how technology-based corporations are getting involved in education to bridge the digital literacy gap.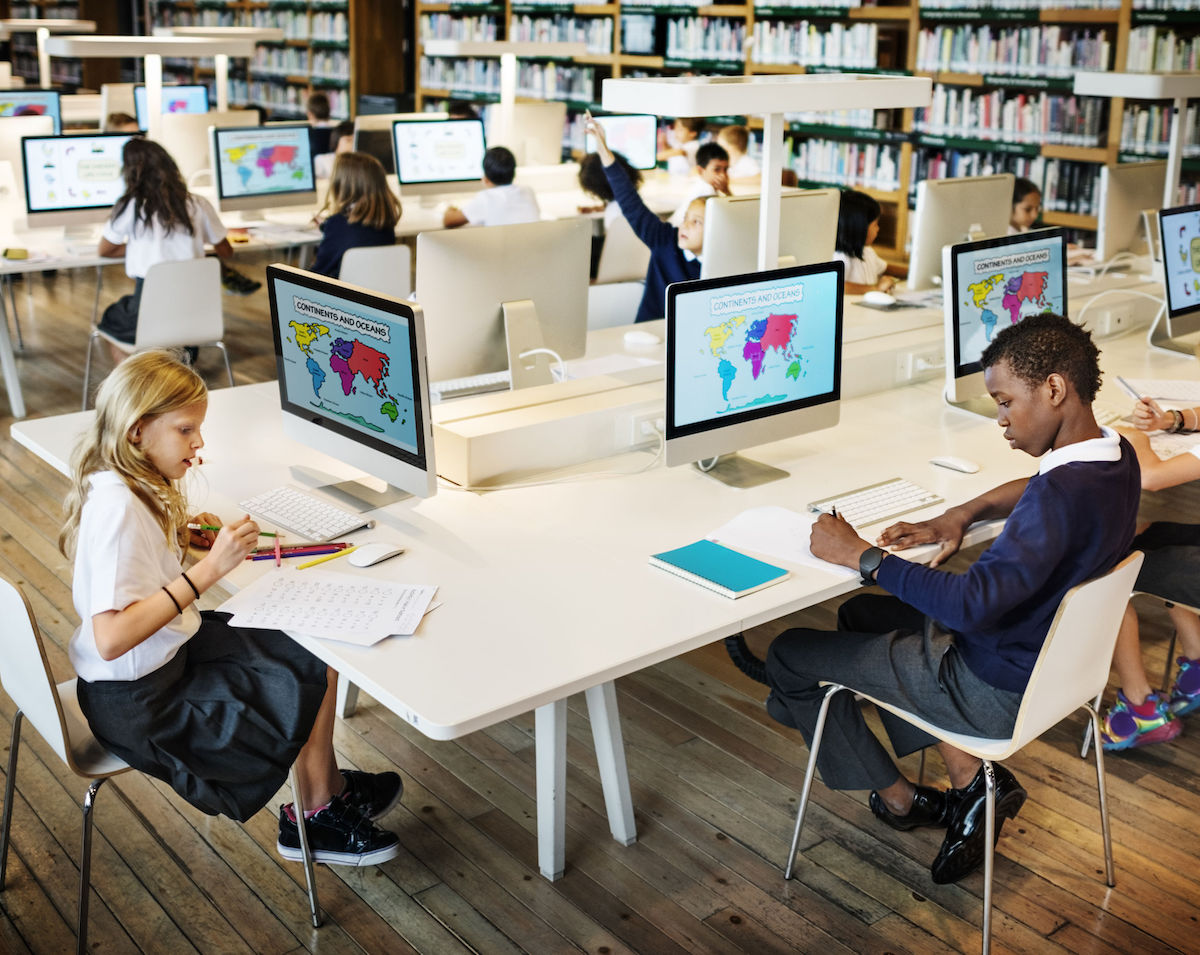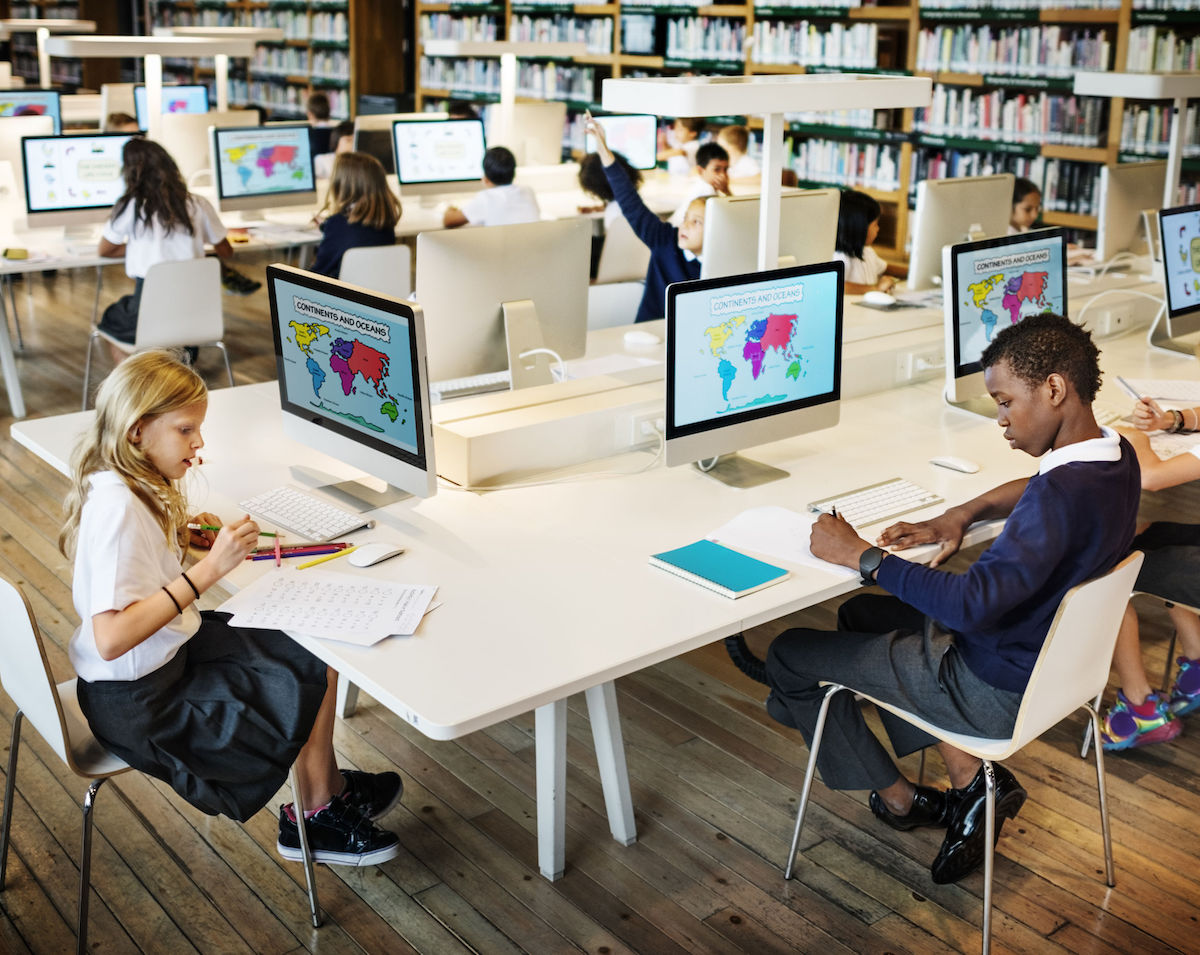 Augmented Intelligence and Virtual Reality
In a country where 85 percent of adults already use AI on a daily basis, it's no surprise that the technology would make its way into schools. Augmented intelligence, "the way humans interact with artificial intelligence," can help teachers perform better in a variety of ways, from saving time on grading to providing faster, more detailed feedback to students, says Megan Polom at Mango Languages.
It can also empower students with tangible, real-world skills they'll use on the job and beyond. This is seen with the 360 Filmmakers Challenge, a program that works with Oculus to provide schools with VR technology tools like headsets and cameras. Chelsea Waite, research fellow at Clayton Christensen Institute and one of the project's leads, believes these types of programs also empower students to become creators in their own way.
A report on the project showed participants felt personally connected to it after they finished. They also said that they found it more interesting than other school work, which explains why engagement was higher. Meanwhile, the 360 Filmmakers Challenge taught creative and technical production skills while exposing student participants to new potential career paths.
An Emphasis on Data Ethics
As technology becomes an inextricable part of modern education, student data and privacy will become bigger concerns. In fact, they currently form part of most edtech discussions and will continue to do so for the foreseeable future, predicts Mike Karlin, associate instructor at Indiana University and founder of The Ed Tech Roundup.
"Student data and privacy is something that is often brought up too late, and too superficially to be beneficial. I think by the end of next year, we will hopefully have provided more space and time to have important and necessary conversations," he adds.
Moreover, conversations about digital citizenship will become important elements of the curriculum. While the use of digital tools can greatly improve learning, they also expose data and privacy issues, says Eli Zimmerman at EdTech Magazine. To offset the potential negative effects of data misuse and security breaches, schools will need to incorporate responsible technology lessons into their classrooms.
Data-Powered Personalized Learning
Personalized learning has been perpetuated as a buzzword for the past few years. But what exactly does this term mean, and how does it relate to current technology trends?
According to Matt Robinson, education lead at marketing company Metia, the most effective personalized learning initiatives are being powered by student data. With the help of virtual classrooms, collaboration tools and learning analytics, teachers are empowered with more information about their students' learning trends. With access to this critical data, teachers will be better able to nurture students of all abilities and skills.
Another aspect of personalized learning is that it will provide students with more choice. When students can choose how to demonstrate their knowledge and understanding, they feel more in control of their own learning. In turn, teachers can track how students progress on choice-based projects differs from previous assigned work.
The next level of authentic personalized learning will also "re-energize students by offering them opportunities to select what they learn and also how they wish to learn it," adds Ananya Deb Roy at EdTechReview.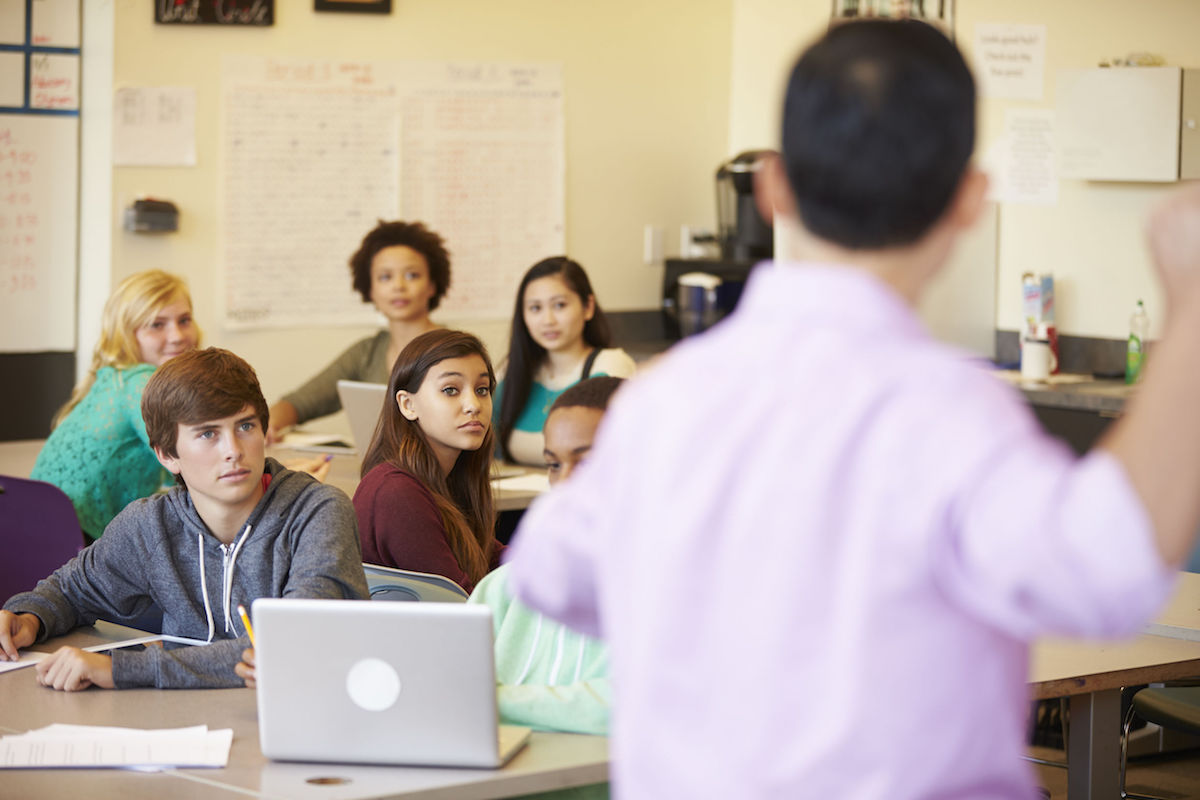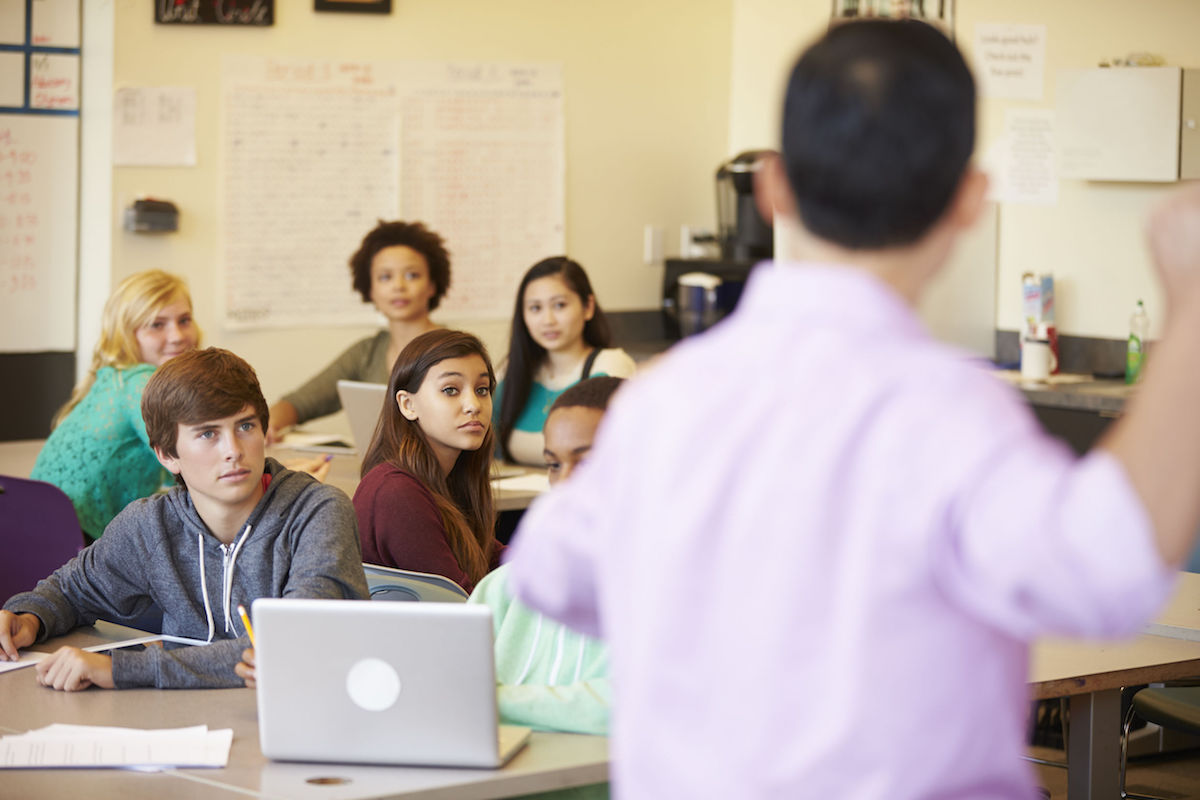 Makerspaces Go Mainstream
In the corporate world, makerspaces are at the forefront of the tech revolution. And this trend is poised to make an even bigger splash in classrooms across the country.
"This environment is part of a larger maker movement that acknowledges 21st Century natives need to learn in settings that are very different than the musty libraries or classroom rows of their parents," says Getting Smart's Erin Gohl.
Robotics and coding are pioneering today's educational makerspaces. As the benefits of makerspaces become more well-known, more educational institutions will offer inspirational, hands-on learning spaces designed for creating.
At the same time, more teachers are considering how to cultivate the maker mindset through intentional curriculum tasks, says Vinnie Vrotny, director of technology at the Kinkaid School in Houston. "This particular movement is not fringe; it's becoming much more mainstream. And much like the 1:1 movement, it's giving us a new lens through which to look at traditional curriculum. It's giving us permission and acting as a catalyst for making changes to teaching," he explains.
Tech-Fueled Collaboration and Communication
There's also an increased emphasis on teaching methods that foster collaboration and communication, both inside and outside of class. Eran Ben-Ari, chief product officer at higher education app Top Hat, explains that trends like experiential learning, authentic assessment and team-based approaches all help students collaborate more fruitfully.
At the same time, instructors are engaging with inter-departmental collaboration that enables the sharing of best practices across schools and districts. This, in turn, has the potential to fuel massive improvements in learning outcomes.  
Teachers are using tech to rethink the traditional classroom model and put students in the driver's seat, says the team at Eduporium. This is accompanied by efforts to redesign classrooms in a way that allows both teachers and students to present and lead. "It is also not uncommon for teachers to seek out technology tools that can be used by more than one student or group of students in the classroom," they add.
Since real-world work is usually completed in small teams — especially that in the corporate or creative office — tech-fueled group collaboration is one of the best ways to prepare students for future careers.
Now is also the time teachers should make a dedicated effort towards communicating with students via technology, notes edtech writer Quin Parker. What does this shift look like? Rather than holding ordinary office hours for a chemistry lab, for example, teachers could make themselves available on instant messaging apps. They can also assign group projects that involve critical tools like Google Docs and Slack, teaching students how to use communication tools they'll need for future education and in their careers.
Images by: dolgachov/©123RF.com, rawpixel/©123RF.com, markbowden/©123RF.com