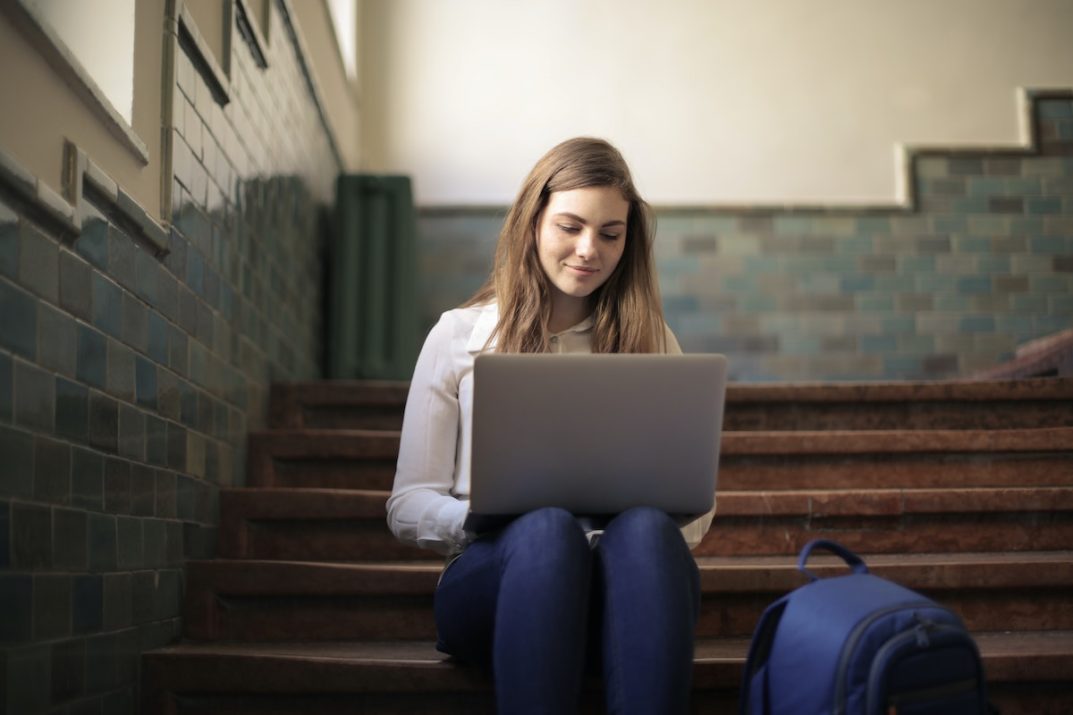 Educators of all grade levels are increasingly concerned about the ways students conduct themselves online.
At the same time, many parents, educators and development experts believe that teaching students how to participate in online communities isn't enough. When students are interacting with others online daily, they need to also learn how to shape and influence these spaces in a positive way.
Here's how to foster digital leadership skills and help your students make a difference online.
From Digital Citizens to Digital Leaders
Students who rely on technology for social and educational purposes must learn how to be good digital citizens, or "the responsible use of technology by anyone who uses computers, the internet, and digital devices to engage with society on any level," as Applied Educational Systems defines it.
Good digital citizenship teaches students how to connect with and learn from others while promoting positivity and peace. It's important both for preventing online harassment and bullying, and for ensuring students can use the internet safely. Teaching digital citizenship skills means teaching empathy, user data, privacy, online wellness and accessibility.
When students are spending so much time engaging with others in digital spheres, however, simply knowing how to behave isn't enough. Today's students need to learn how to lead. 
Digital leadership goes beyond digital citizenship because it asks students not just to participate fairly, but to also make a difference. Digital leadership is "using the internet and social media to improve the lives, well-being, and circumstances of others," explains TeachThought.
Digital leadership asks students to consider themselves within the context of digital spaces. It also asks them to consider how they affect and influence others online — and how they can improve those environments for everyone.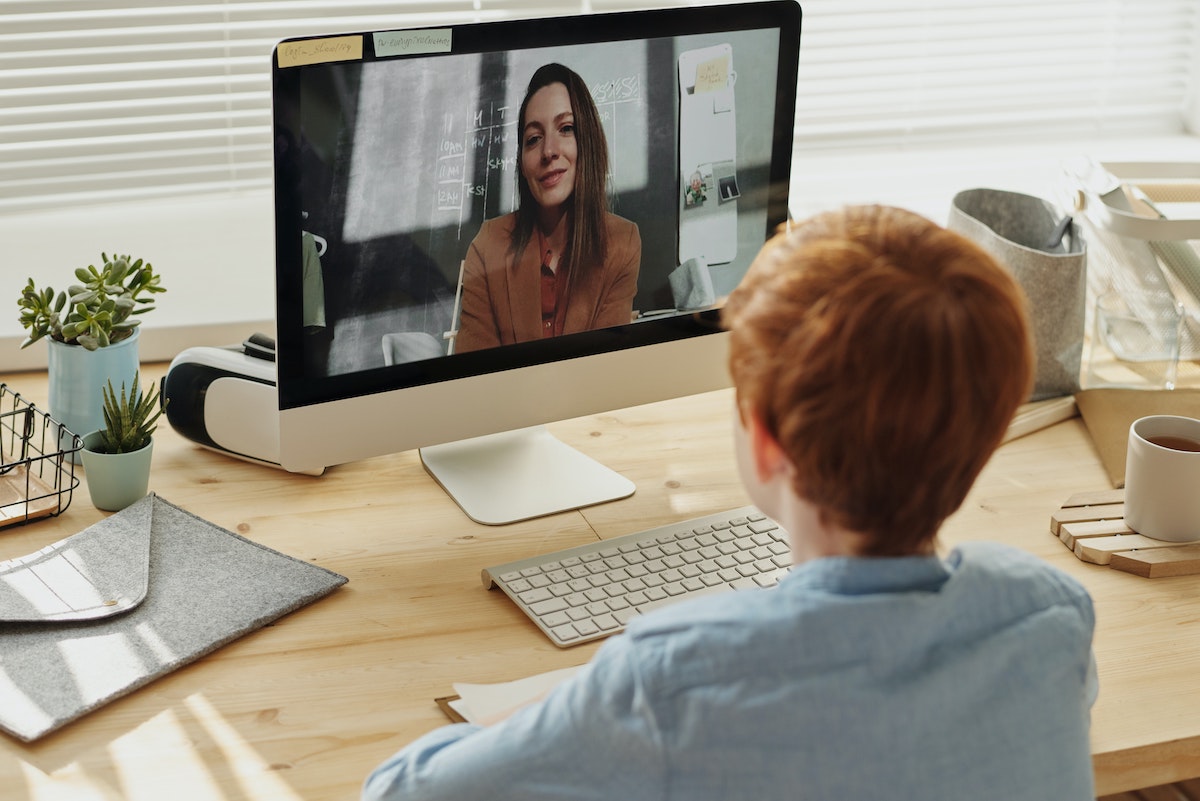 The Nuances of Leadership in a Digital Context
Educators who want to create digital leaders must first understand what digital leadership looks like in everyday online interactions. 
Eric Sheninger at the International Center for Leadership in Education explains that digital leadership requires individuals to establish direction, positively influence others, and initiate sustainable change both small and large. This is achieved by sharing access to important information and establishing mutually beneficial relationships.
Digital leadership is about how students use technology both at home and in school. Yet teaching such leadership skills in the classroom also affects the ways in which schools approach technology as a whole. "It requires a dynamic combination of mindset, behaviors, and skills that are employed to change and/or enhance school culture through the assistance of technology," says Sheninger.
So, what does digital leadership look like in practice? Andy Plemmons at eSchool News writes that digital leadership can involve the way a student uses social media. Rather than simply consuming information on social media, a digital leader uses it to share helpful ideas and empower others to feel safer and happier. 
Digital leadership also involves inclusion. Students can learn to use online platforms to connect with and collaborate with others to foster belonging and a shared sense of creativity and learning.
Digital leaders also use online platforms to share their thoughts and engage in respectful dialogue with others. By speaking with an open mind about current challenges in the world, digital leaders can share important knowledge and affect positive change in the world.
Many children have been taught what not to do online. Digital leadership compels discussions of what people should do online, of how to use the internet to learn in a way that's effective and meaningful.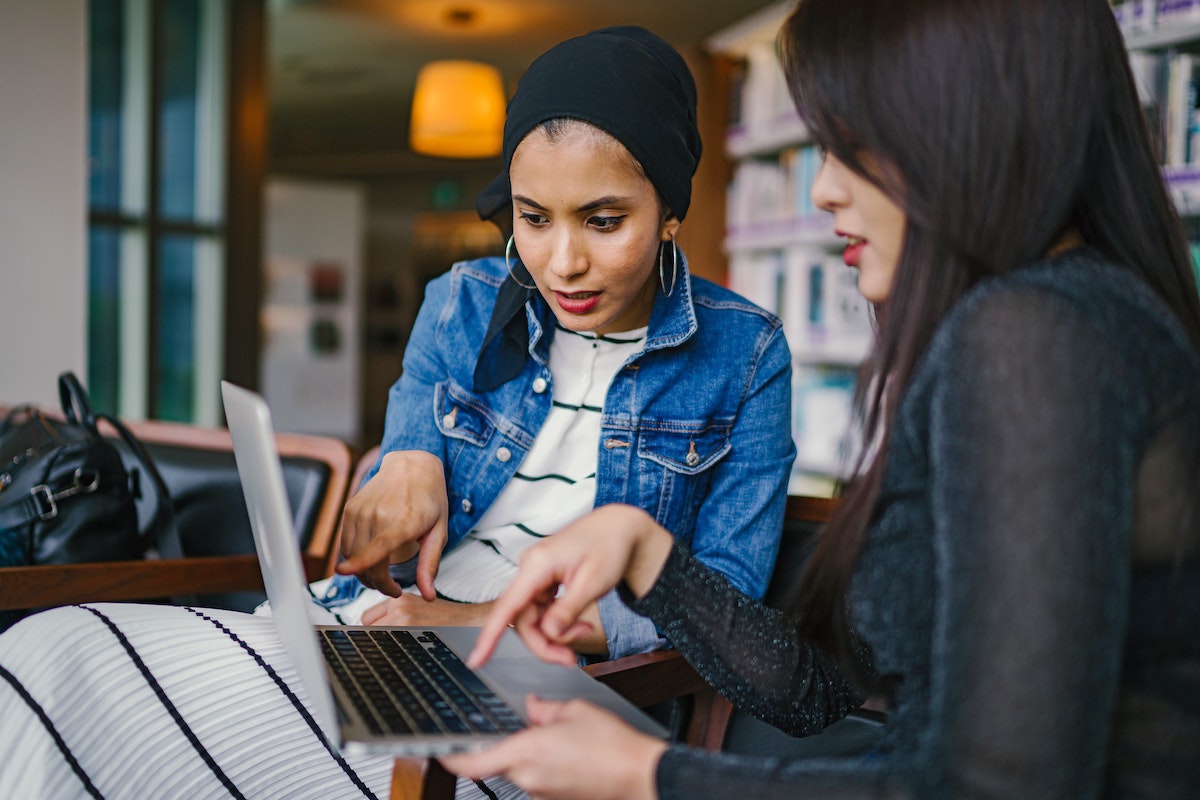 How to Nurture Digital Leaders
Teaching students how to become digital leaders isn't just helpful. It's necessary. 
"Today's students will spend a significant amount of their lives online in the future," reporter Lauren Barack writes at Education Dive. "It is incumbent, then, that educators ensure they have the tools to succeed no matter the direction their career takes." 
So, how can educators give students the tools of digital leadership? One way to approach the issue is to categorize what tools do what, as Matthew Lynch at The Edvocate has. He outlines eight categories that require leadership: 
Digital identity 
Digital rights 
Digital literacy 
Digital communication 
Digital security 
Digital safety 
Digital use
Digital emotional intelligence
According to Lynch's model, within digital emotional intelligence are conversations about empathy and social and emotional awareness. Teachers can then use this framework to create a lesson plan on teaching students how to cultivate empathy for others online. 
That lesson plan could start by asking students to consider when empathy might be helpful. Then, ask students how they could demonstrate empathy and why it would be beneficial to do so for themselves and for others. 
Lynch's list includes 24 elements of digital leadership, so there's a wealth of topics teachers can use to spark lesson plan ideas.
Connect Concepts to Everyday Digital Interactions
From there, educators can work to instill simple habits in students when they post anything online. 
Author Jennifer Casa-Todd says one rule she follows is asking students to consider consent before posting something. If anything they post involves someone else, they should always ask that person "Are you OK with this?" before making the post public. This is a small example of how students can create greater digital leadership skills when using the internet both personally and at school.
Another skill that teachers can share is demonstrating how to hold other students accountable for their actions. Being a leader means going beyond your own self and helping others uphold high standards for themselves and the greater online community. Teachers can model this to students by showing how other young people in the world are making a difference. 
One example is Amariyanna "Mari" Copeny, a resident of Flint, Michigan, who spoke out against the injustice of the Flint water crisis. She went as far as Washington to speak with then-President Obama about what the problem was and discussed issues for resolution. 
Copeny is a great example of a digital leader because she publicly is speaking out for what she believes isn't right in an effort to help her community and serve justice.
Give Students a Place to Practice These Skills
Providing students with opportunities to express their digital leadership skills can help them connect the principles of leadership to real-world action. 
Julie Randles at the International Society for Technology in Education (ISTE) explains that students need to have a chance to model the leadership skills they've learned in a meaningful way. Giving students this power can inspire and motivate them while helping them understand how they can create change in the world.
"When educators connect students to social justice or community service projects, not only do they get curriculum-related lessons, they are empowered to participate in their society and our democracy," Randles explains. 
No matter how old students are, learning digital leadership is essential for ensuring that online communities remain safe, supportive places where positive ideas are shared and acted upon.
Images by: Andrea Piacquadio, Julia M Cameron, mentatdgt