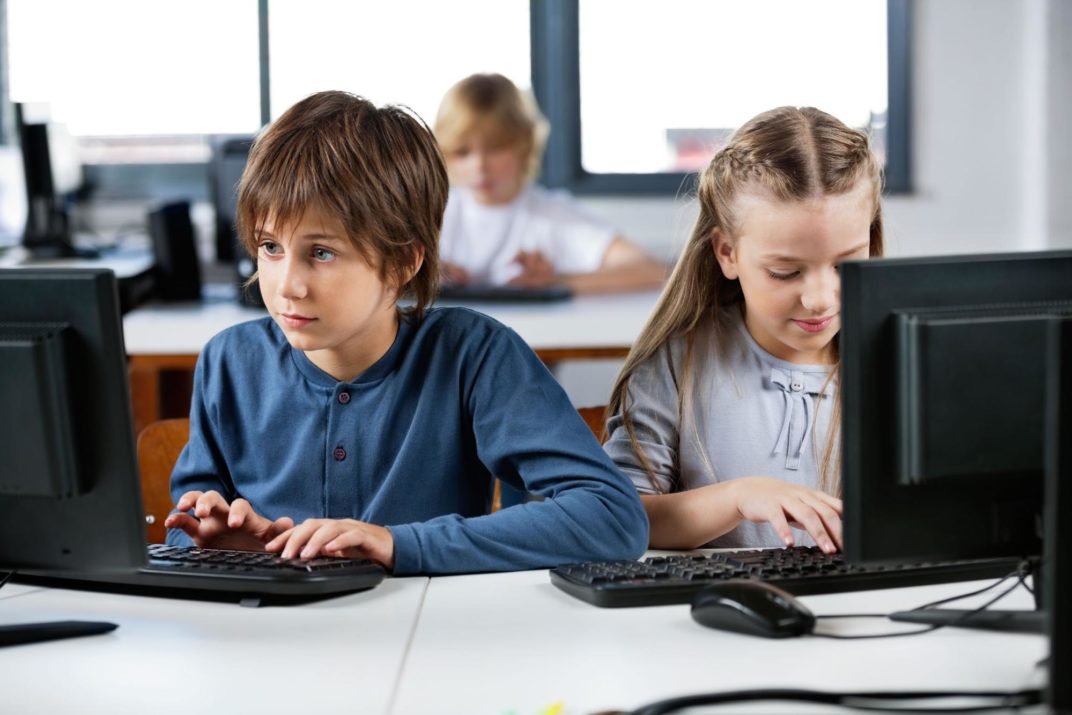 Technology tools have transformed the way students learn and demonstrate knowledge. Whether writing an essay or researching a history project, devices can make ordinary assignments more interesting and efficient. However, there's no doubt that digital tools can be distracting for students of all ages.
Laptops, smartphones and tablets all have a time and a place in the classroom. When used too much or improperly in school, these devices can lead to poor focus and may be a detriment to learning. 
Setting clear boundaries for when, where and how devices are used in the classroom will ensure they only enhance the learning process. 
Why Create Technology Boundaries in the classroom?
There are many reasons why teachers may want to set boundaries for technology use in the classroom. For example, putting a cap on how long computers can be used each day helps students establish a healthy balance between manual and digital work. 
You may start out by simply writing your expectations around using devices, says social worker Laurel Hitchcock. These can be posted so that students are reminded daily. You might also decide to put these rules on your classroom website where all students can access them, which is especially important when students are conducting remote work. 
Keeping students safe is another important reason to set digital boundaries, explains Melissa Lawrence at LearnSafe. "When drafting rules about digital boundaries, teachers should ask themselves first and foremost how they can keep children safe on the Internet. Many school systems have software that blocks inappropriate websites and/or social media sites."
One way to keep students safe is to teach them how to create healthy relationships on social media. For example, teachers today often struggle with students wanting to be social media friends, which can be a difficult situation to navigate. Spelling out expectations early on in the year prevents awkward situations while keeping both students and teachers safe. Facilitating healthy and respectful relationships between students also matters, as cyberbullying is at an all-time high.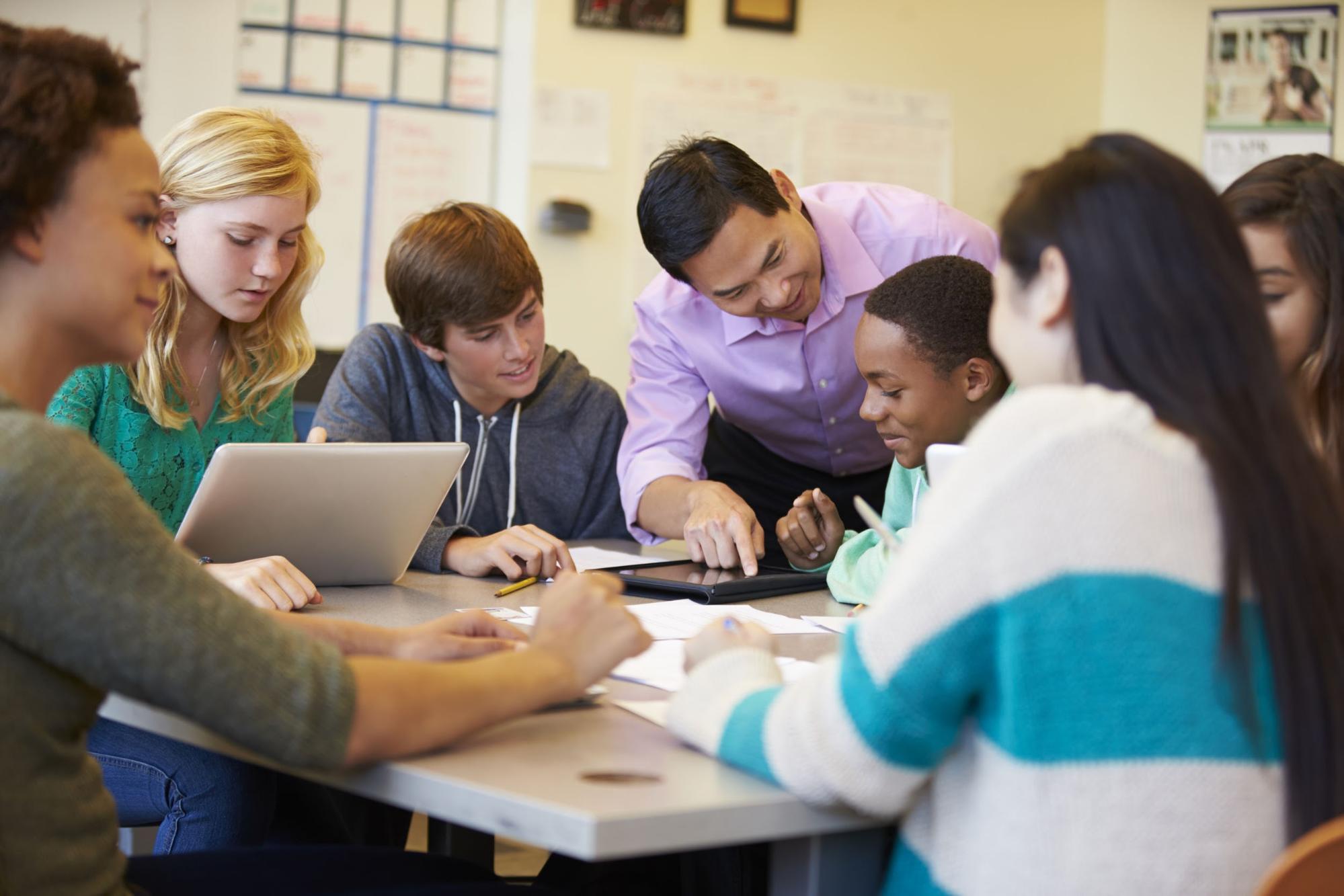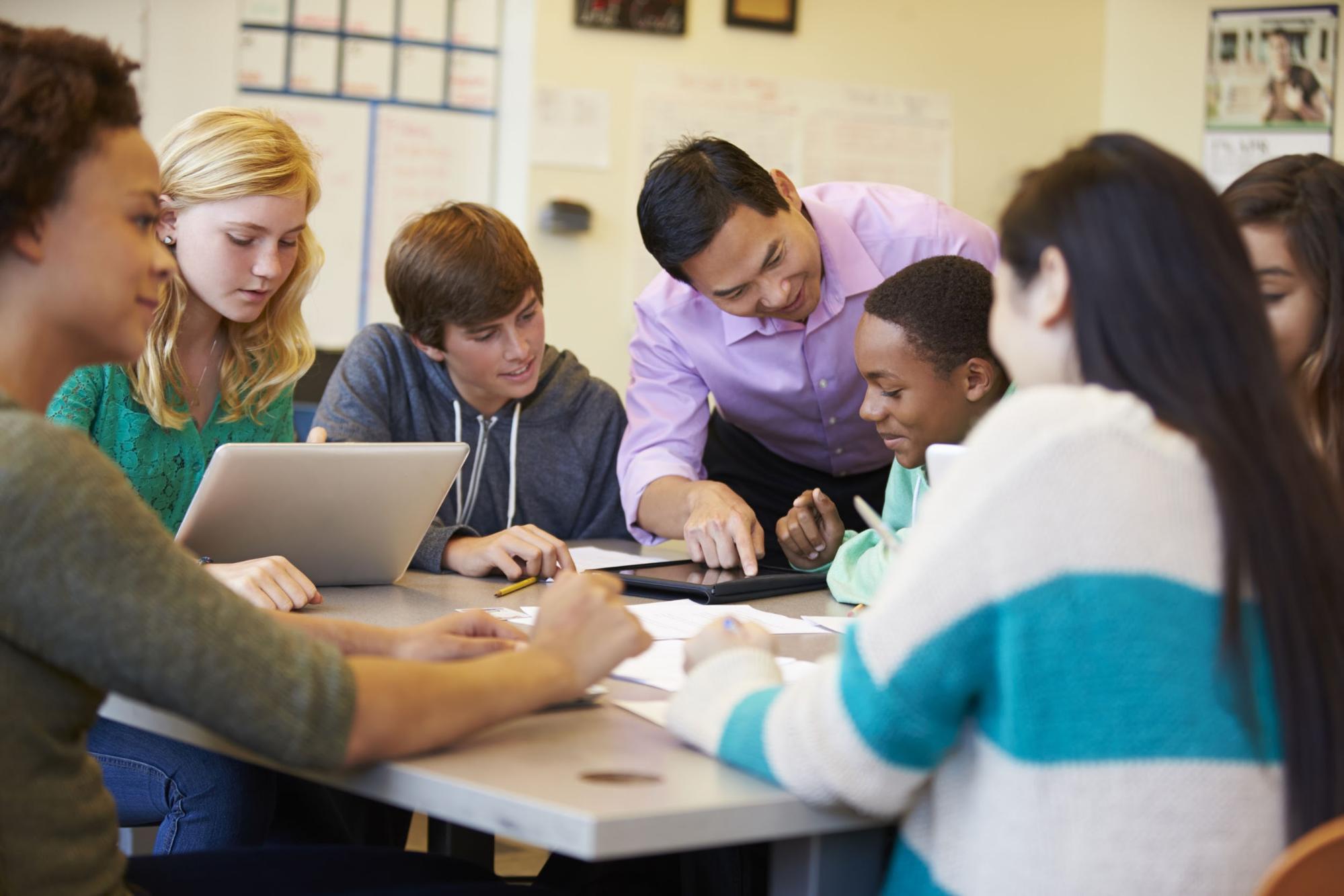 Ways to Set Digital Device Boundaries
The first thing teachers should do is ensure that there are school-wide security measures in place — especially with respect to school-owned devices and networks. All social media should be restricted, including the ability to access and download from these sites, says John Stephens, senior vice president at school insurance solutions provider Keenan.
But setting boundaries on school computers isn't enough to keep students safe at school, since many have their own devices. This is why it's important to define boundaries between teachers and students. These should limit texting and calling, sharing personal email addresses and information and connecting on social media.
Next, you'll want to set boundaries for how devices are used in the classroom. Teacher Emma Oliver says setting expectations and consequences for technology use is an important part of classroom management. She spoke with a number of teachers to get their tips on setting digital device boundaries. One possible rule is that students keep devices visible, on top of their desks, not in their laps.
The seating arrangement can be important too. Putting mirrors in the classroom at certain angles can help you see students' screens, and arranging desks so it's easy for you to walk around the classroom can also help keep students on task.
Computer resource teacher Libby Adams suggests creating rules for computer stations. These rules are designed to keep students focused and well-behaved during the duration of the technology session. First, she's assigns each student a station number, with the numbers posted on a small box. Then, she makes the rules known:
Remain standing at your station until you're invited to sit down.
Sit quietly until you know what's expected of you.
Turn your station box over if you have a problem.
Never touch another student's computer.
At the end, close windows, stand when asked, and push your chair into your lab station.
Establishing such rules early in the school year helps students get into the routine of using technology properly. 
Educator Angela Watson agrees that students should have routines around technology use. For example, she suggests having students use the same computer every time, as this boosts accountability when something goes awry with the device. 
She adds that it's important to provide instruction activities to students before they sit in front of the computer so that they already have a focus when they sit down. When you do need to give directions on the computer, Watson suggests moving at a quick pace rather than stopping to help a student who is falling behind during instructions. This doesn't mean that students in need won't get help, however.
"If you are consistent with this procedure, students who aren't keeping up will learn to wait patiently, because they know as soon as you've got the rest of the class on task, you'll help them out," Watson explains.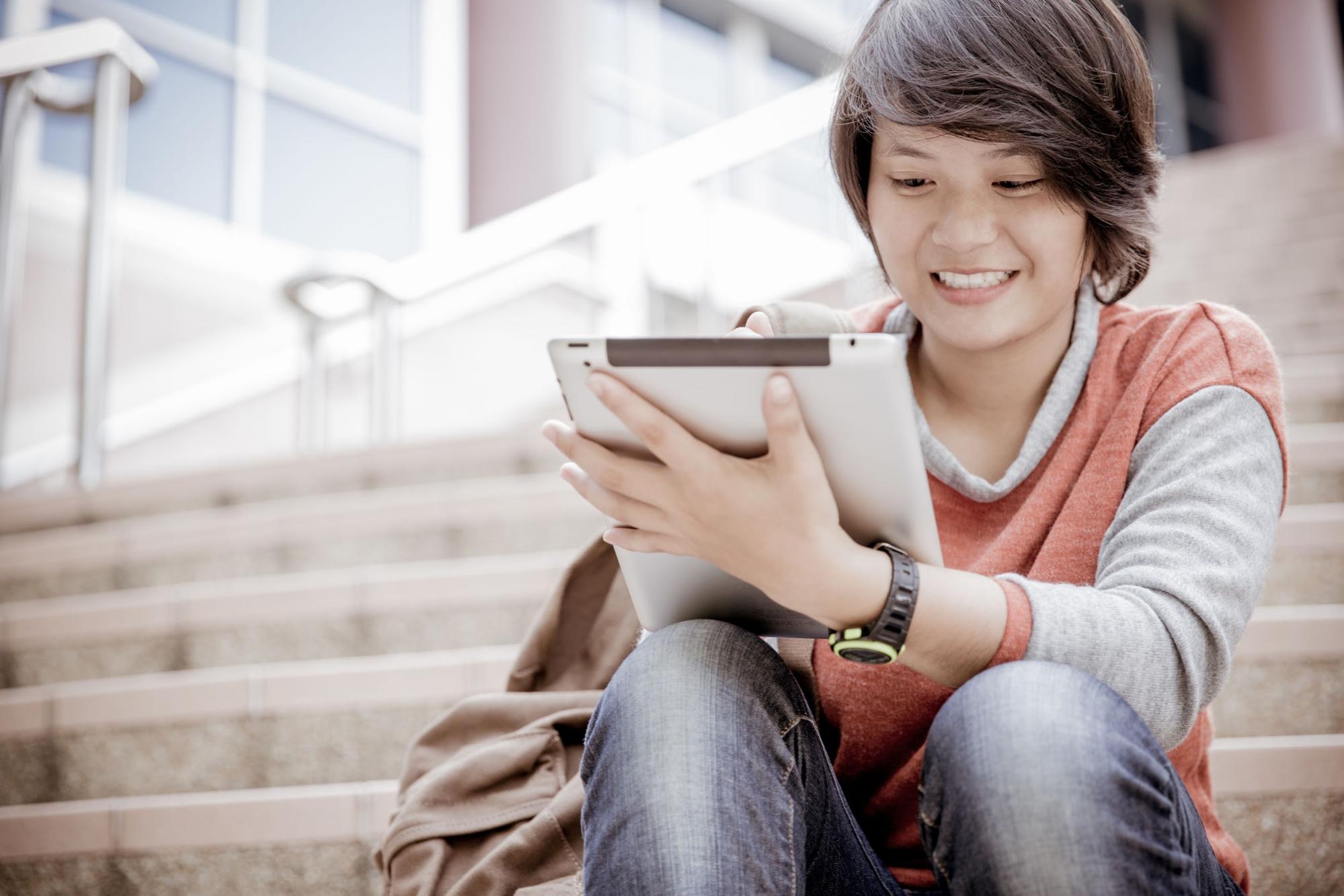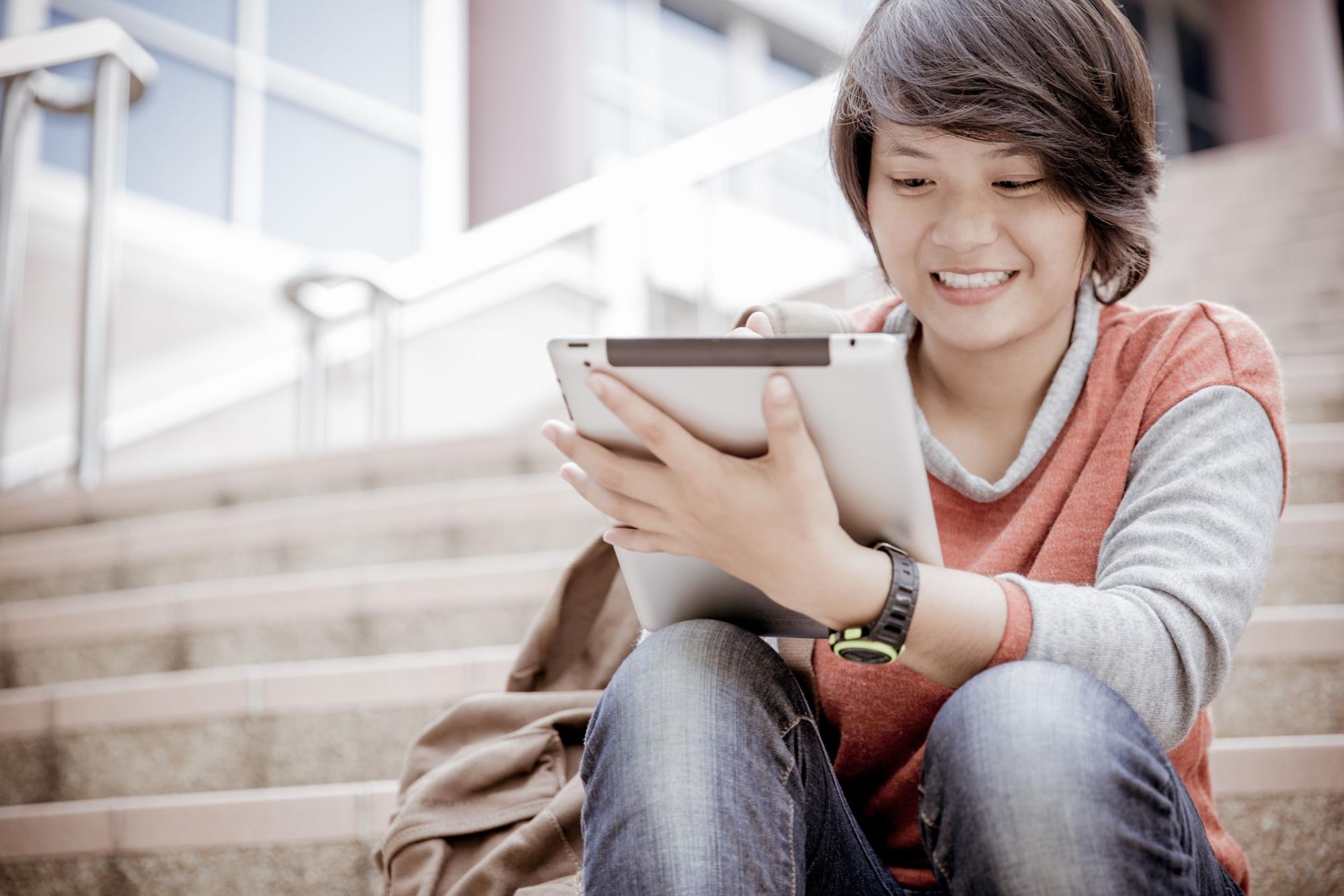 Managing Device Misuse and Misbehavior
Creating a protocol for misuse and abuse of technology tools is important for reinforcing classroom boundaries. While you don't want to scare students away from technology, it's important that they take boundaries seriously.
One way to make sure students pay attention while using devices is to establish repeatable phrases. Examples are: "All eyes on me" and "Close your devices." The Gradelink team explains that this will train students to react quickly. Another idea is to announce a two-minute warning to give students time to wrap up what they're working on. It's also a good idea to clarify the consequences of not powering down a device when told.
Make it clear when technology is and isn't allowed. This is especially important for older elementary and high school classrooms, where students often have their own devices. Explaining to students when technology isn't allowed can keep them on task. "For instance, a teacher may display a picture of a stop light, and set it to red for lessons that students are not allowed to use their phones or tablets," Kids Academy says.
Preventing Cyberbullying
Teachers also have a responsibility to work to prevent cyberbullying in the classroom. Former teacher Mike Gecawich, CEO of education publisher B.E. Publishing, teachers should "remind students to maintain the same respectful tone that they would use in verbal discussions and interactions when online." 
It's best to be clear about what's acceptable for online communication, and what isn't considered kind or safe. While many schools implement a zero tolerance policy on cyberbullying, the persistence of this negative online behavior shows that it isn't the most effective technique. 
According to the National Education Association, non-punitive and preventive programs have proven to be more effective. Such programs offer school-wide behavioral support, character education and positive interventions that help prevent negative behavior from occurring. Former police officer and Internet Child Safety founder Steve DeWarns says that teachers can dedicate specific units or lessons to cyberbullying and healthy online communication.
"Some schools even sponsor special weeks dedicated to cyberbullying awareness where anti-bullying assemblies are held and teachers devote a portion of class to educating students about the harmful effect of cyberbullying," he notes. 
Rather than simply punishing students for infractions, try posing the situation as a challenge students are invited to solve. Will McCoy, CEO of the bullying prevention system No Bully, says that it's important to tell students that they're not in trouble, but that they're being asked to work together to make things better for everyone. This keeps them more open-minded and restructures the typical discipline framework. 
This is a proactive approach that shows students how to use online communication tools and social media in a safe, responsible way that doesn't endanger others.
Images by: Tyler Olson/©123RF.com, Cathy Yeulet/©123RF.com, Nonwarit Pruetisirirot/©123RF.com