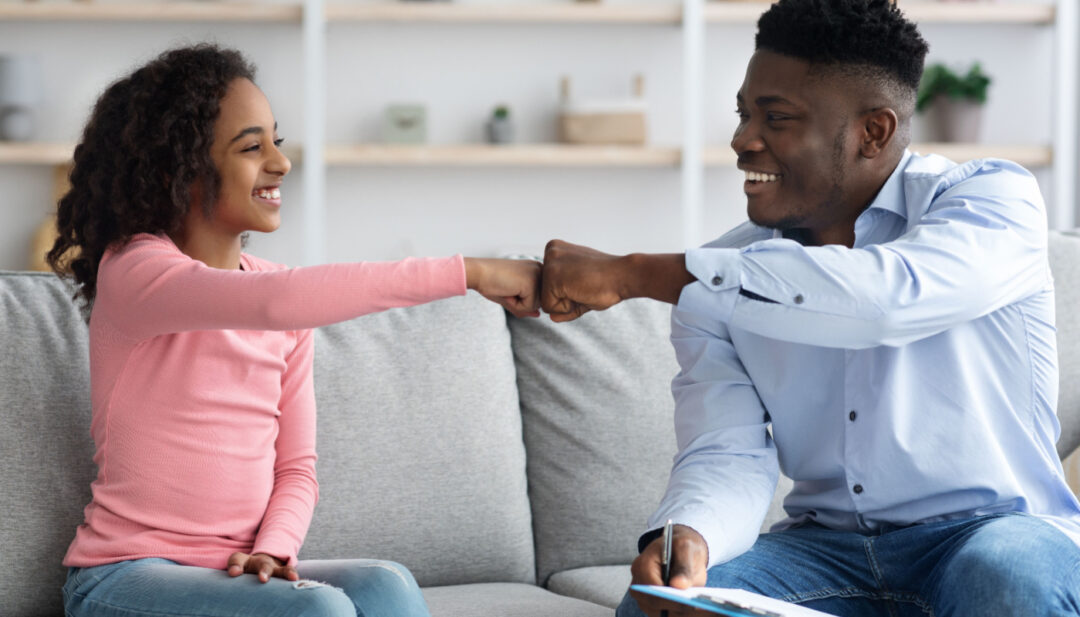 If you ask a room of kindergarteners what they want to be when they grow up, you will hear everything from a space cowboy to a unicorn. If you ask the same question to a group of high schoolers, you might get more realistic answers, but that doesn't mean the students are any more informed on how to reach those goals.
If a student wants to become a doctor, for example, they need a plan for their undergraduate degree and know how to apply to medical schools. If a student wants to become a CEO, they need to know where to start in business school and what it's like to climb the corporate ladder.
This is where career counselors at school come in. They look at where students currently are and help them get to where they want to go. A career counselor can be extremely important to students who are just learning what they want to do. Learn more about this profession and how you can step into it.
What Is a Career Counselor?
A career counselor takes a big-picture dream (for example: I want to go to law school and practice immigration law) and helps students develop a list of actionable steps to turn that idea into a reality. Career counselors also work with students who don't necessarily have these big ideas yet in order to help them discover their passions.
"Career counseling is a process that helps students/individuals identify and explore career opportunities, make informed decisions about their future, and develop strategies to achieve their career goals," says Marija Kovacheska at Euro Guidance. "It can be useful at any stage of life but is particularly useful for young people making career choices or just entering the job market."
The first few years outside of high school can help students prepare for long-term careers. This is a period where many students are still living at home (at least part of the time) and might have financial help from their parents to pay for school. Even students who live independently are less likely to have the same expenses as grown adults, like childcare costs and mortgages. This is a great time for young people to grow the skills they need for lucrative careers.
"Choosing a career path that aligns with your values, interests, and skill sets isn't as straightforward for adults," says Madeline Miles at the BetterUp blog. "There are considerations such as finances, education costs, and relocation — and that's before you even start to consider job satisfaction."
Career counselors help students take advantage of this bright time of life so they can maximize their education and job training to enter a field they like. It is essential that counselors know the students they are advising in order to guide them in the right direction.
"The more a counselor knows a student's academic strengths, weaknesses, extracurricular activities, interests, and hobbies, the better prepared they will be to advise students in their academic journey to reach their post-secondary goals," writes the team at the ASVAB Career Exploration Program.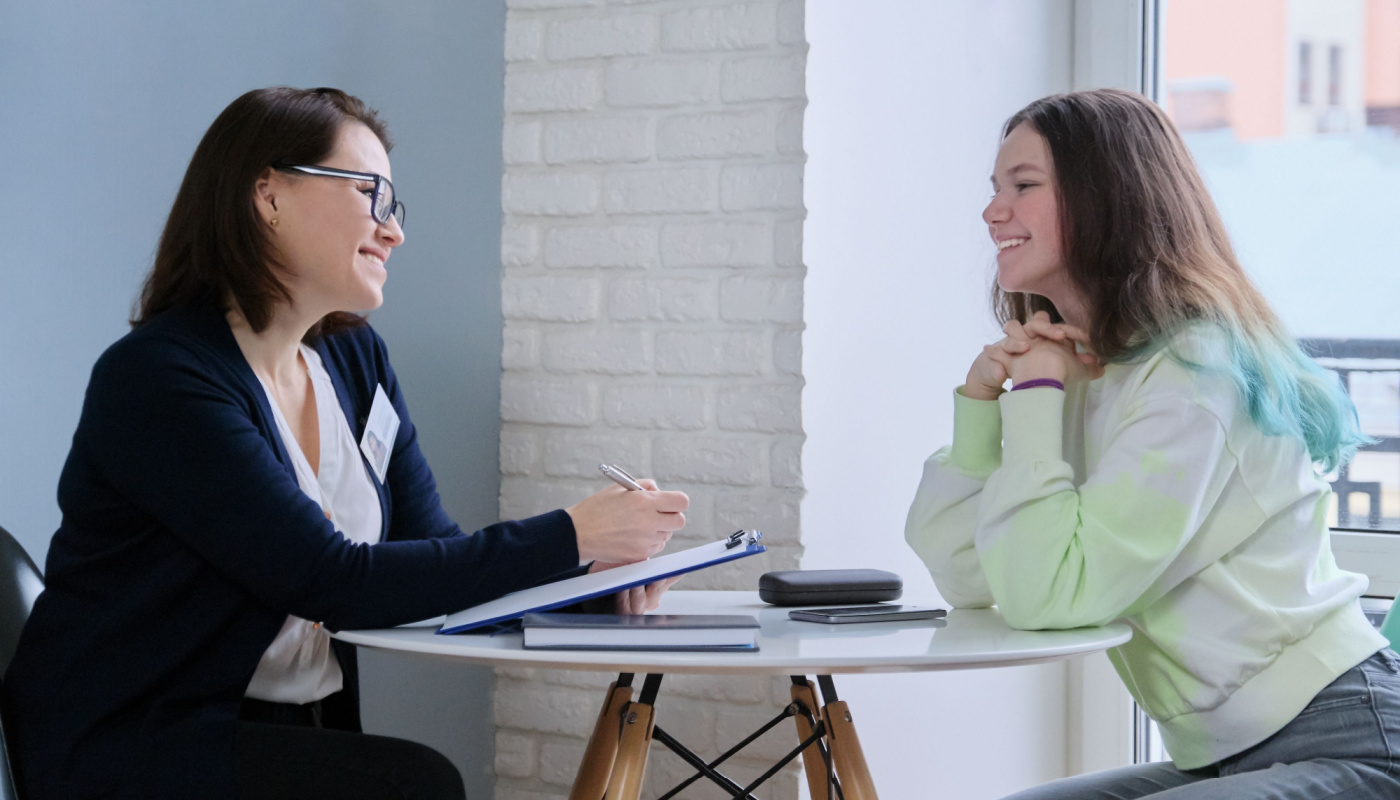 Why Are Career Counselors Important?
Career counselors are more important than ever because there are so many education and job options available to students. High school graduates can self-pay for community college courses part-time or attend a private college. They can immediately enter the workforce, take up an apprenticeship, or spend the next decade in the world of higher education.
"Today, we have an ever-expanding list of career options, each as lucrative as the next," writes the team at career discovery platform Mentoria. "Expecting a 15-year-old to pick one of these to follow for the rest of their life is a daunting ask… And yet here we are, expecting someone who is barely at the cusp of adulthood to figure it out."
While there are countless options for students, there is also immense pressure to make a choice before the senior school year ends. Some students are pushed toward college or specific degrees that they aren't sure they want. Others flounder with indecision while their peers seem to know exactly what they want.
"It is normal for teenagers to change their minds about what they like and dislike and move away from some activities they used to do as children," says Dr. LaRae Jome, a licensed psychologist. "When teenagers are encouraged to explore different options, they will more easily be able to pick career and educational paths that fit well with their interests, strengths, and values."
Career counselors can help students discover what they really want out of the next few years and eventually in their careers. They can also help students who don't know what they want so they make smart choices while they decide.
"Their advice often relates to immediate next steps for young adults, such as what classes to take to get the degree [they'll] need or what on-campus networking events to attend to meet professionals in [their] field," writes the editorial team at BetterHelp.
For example, a career counselor might suggest that a student take general courses for a few years before declaring a major. Or, if a student has clear career goals, they might recommend a few colleges with top-ranked majors in that field for the student to apply to.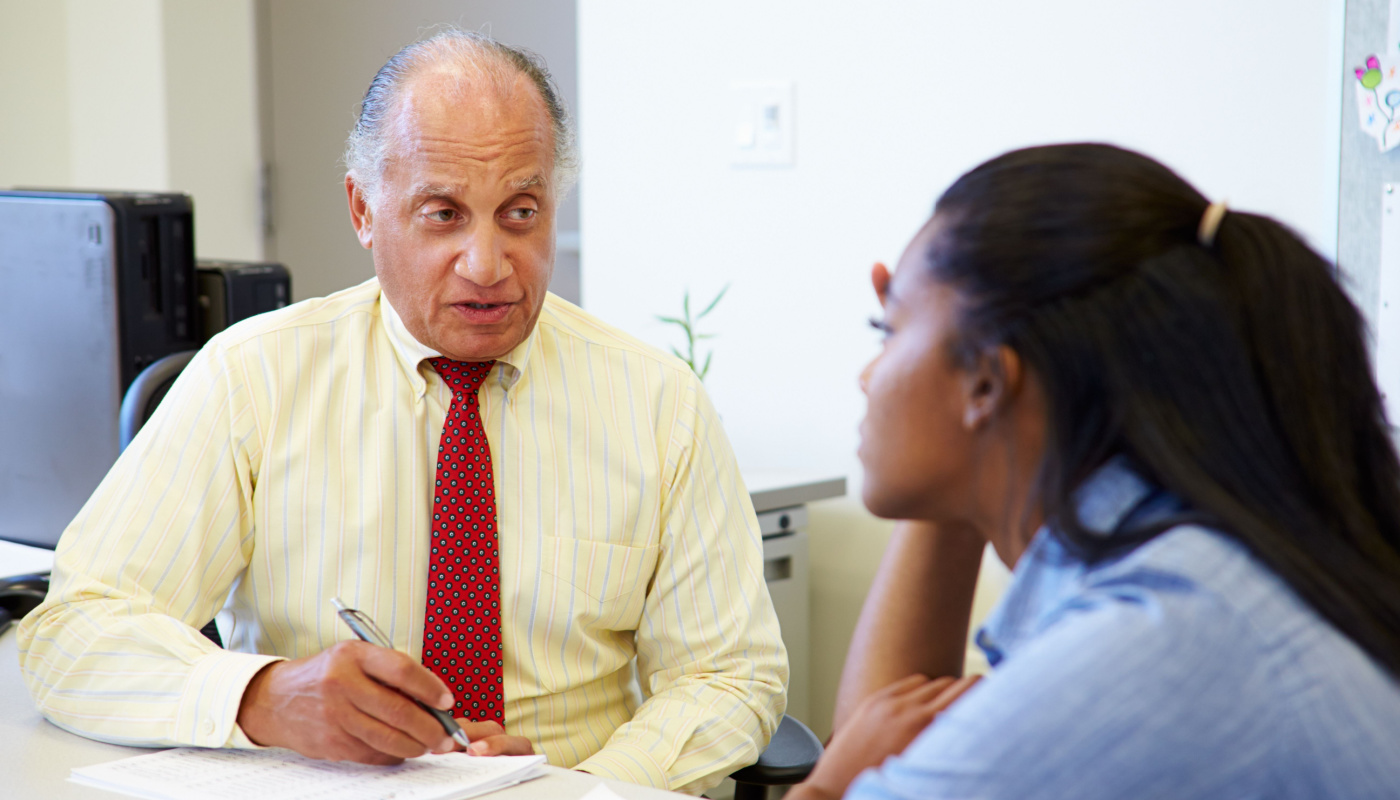 Career Counselors: Qualifications and Certifications
Becoming a career counselor requires education, certification and experience. Here are a few steps you can expect to take if you want to step into this role.
According to the experts at Careers in Psychology, most counselors start with bachelor's degrees in psychology or a similar field. They can then move on to graduate degrees with a focus on counseling. There are also specific requirements for working in schools.
"Generally, career counselors should also be licensed, particularly if they choose to open private practice," they write. "Along with completing several strict education requirements, you will also usually need to complete about 3,000 hours of supervised fieldwork, depending on what state you choose to practice in."
You can also seek out advanced certifications to boost your resume and capabilities. The National Career Development Association (NCDA) offers a Certified Career Counselor (CCC) program for professionals who have completed their master's degree or higher. This certification recognizes the intersection of counseling and career development. Both aspects are important for helping students develop and execute their goals.
Even after you complete your education and licensing, it's important to continuously improve your skills. Kendra Cherry, author of the "Everything Psychology Book," shares some important skills and abilities that career counselors can develop in order to be successful. These include empathy, emotional intelligence, compassion, strong listening skills, and analytical skills.
Career Counselor Income
According to ZipRecruiter, career counselors earn $20 per hour on average across the United States. This comes out to around $42,500 per year. The top earners can take home close to $60,000 per year ($30 per hour) while the bottom earners make around $36,000 per year ($17 per hour).
Salary is based on a variety of factors, including the school you work in and your location. While you might earn more as a career counselor in Seattle, the pay increase likely correlates with the higher cost of living.
The Bureau of Labor Statistics (BLS) sets out the top-paying metropolitan areas for educational, guidance and career counselors. It's not a coincidence that they are also some of the most expensive places to live in the country. The annual mean wage in San Bernardino, California for career counselors is $93,990. Napa, California comes in second with a career counselor mean annual salary of  $92,490.
It's important to note that the salary of school counselors might differ from career counselors who work in schools. According to the Social Work License Map, "school counselor salaries at public schools may be dictated by local boards of education while counselors in other settings may have their salaries dictated by market demand."
You can potentially earn more as a career counselor for a private or a charter school, too. You can also increase your salary by leaving the school setting and working with kids and parents in private practice.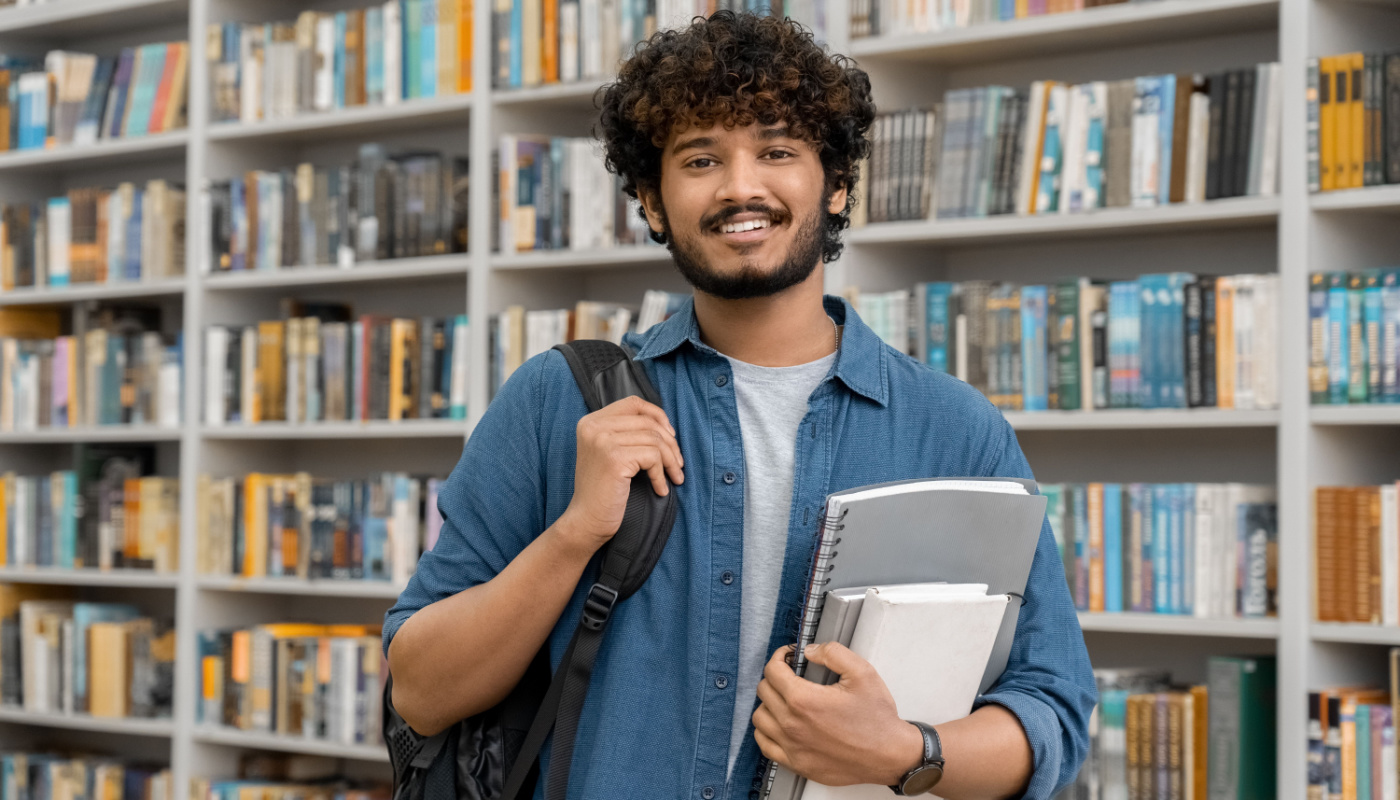 Demand for Career Counselors
While the role of school counselors has become increasingly important in recent years, it is becoming essential now as students change how they view the workforce and the steps needed to enter it. More students than ever are skipping college or waiting to pursue their degrees.
"The phenomenon of students sitting out of college seems to be more widespread," says Dr. Doug Shapiro, executive research director at the National Student Clearinghouse. "It's not just the community colleges anymore."
Since 2019, undergraduate enrollment has fallen 6.6 percent and community college enrollment is down 13 percent. This impact might seem small, but that is still a lot of students. There are now one million fewer students in college now than before the pandemic.
"At worst, it could signal a new generation with little faith in the value of a college degree," says AP education writer Collin Binkley. "At minimum, it appears those who passed on college during the pandemic are opting out for good. Predictions that they would enroll after a year or two haven't borne out."
College is an increasingly expensive investment for students and their parents. If more students don't see the value in getting a higher education degree, they won't apply after they graduate high school.
"The education marketplace is fundamentally different today than it has been in the past," says Rick Seltzer, senior writer at The Chronicle of Higher Education. "Prospective students have more educational options than ever before, and they make decisions based on a pathway's value, tradeoffs, and required investment. College's traditional value proposition as a place to explore and find a passion isn't cutting it in many cases."
It's not the job of career counselors to push every student toward college. However, an advanced degree is still highly valued in many career fields. The demand for career counselors will likely increase as post-high school paths continue to become increasingly diverse as students follow their dreams.
Career counselors work with students of all backgrounds to help plan their futures. They guide students who have athletic scholarships and teens who aren't sure about college. Every student is a unique individual who can benefit from objective guidance. A good counselor can make the students at their school excited and prepared to take the next steps toward their future careers.
Images used under license from Shutterstock.com.