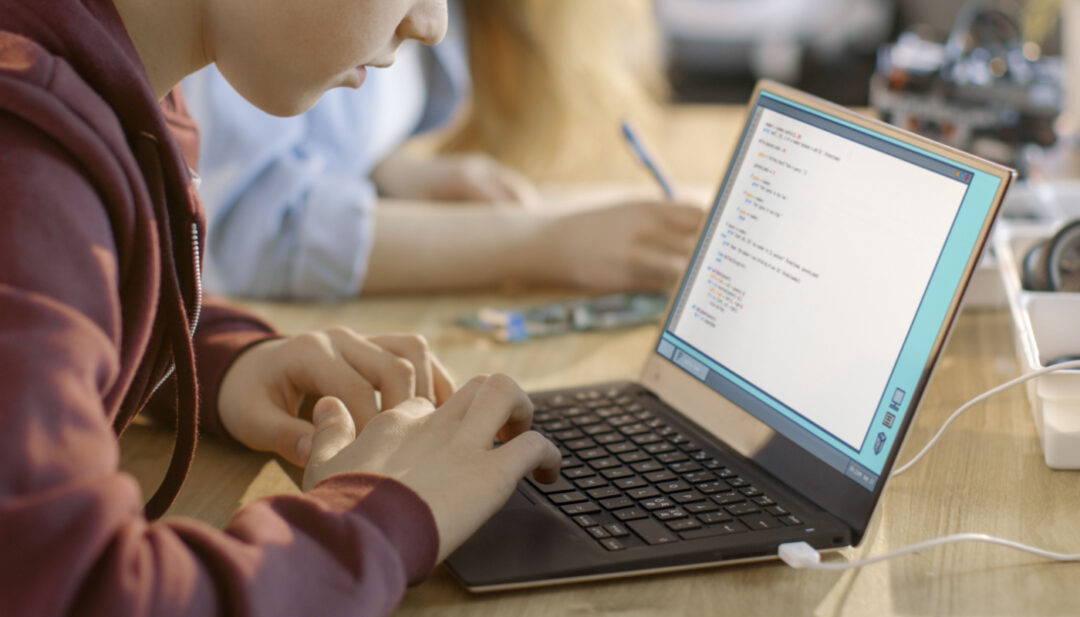 Over the past year, the use of AI-generated content has taken the web by storm. Social media users changed their profile pictures to AI-generated art (much to the chagrin of human artists) while podcasters, bloggers and other content creators are using AI generative tools like ChatGPT to create content to see what the AI tools would come up with.
While these apps are considered fun distractions to many, they are raising concerns in American schools. Some students have figured out how to use AI to do their homework for them, which is considered both cheating and an ineffective way to learn.
This school year, AI-generated content will be a significant discussion across departments and districts. Let's dive into the discussion to decide whether these AI generative tools should be used, banned outright or approached with caution.
AI Is Now for Everyone
Artificial intelligence has been around for over a decade and continues to be used in more industries than ever before. ChatGPT is different. This AI generative tool has made artificial intelligence accessible where anyone with a smartphone can play with machine learning and harness its powers.
"ChatGPT is sort of the breakthrough moment in terms of the public's understanding of artificial intelligence," says Lumina's Jamie Merisotis, who wrote "Human Work in the Age of Smart Machines." "It's not as if we didn't know this was coming, but now that it's here and people understand it, you see people grappling with the reality of what are the implications of that for K-12 education, for higher education, for workforce training, for all of the different elements of the learning ecosystem."
This is one of the first AI tools that students in almost any grade can use. Like many popular trends, countless students had already started using ChatGPT — if only socially — before their teachers even figured out what it was.
Unfortunately, some educators and edtech providers are now scrambling to keep up. They need to learn about AI-generated content and how to identify it in student writing.
"There's no, what we call, 'source document,' right?" says Annie Chechitelli, chief product officer for academic integrity service Turnitin. "Or a smoking gun to look to, to say, 'Yes, this looks like it was lifted from that.'"
Historically, anti-plagiarism systems would look for similar sentences or passages that students copied to prove that the work was stolen. AI creates a challenge because the work is original. The tools take information from across the web and summarize it with no tangible source to show it was stolen.
"The concern with students and academia is obviously cheating, but it is more than that," says Gayle Jesse, associate professor of cyber security and computer info at West Liberty University in West Virginia. "It's copyright issues in general. You have a lot of people like myself who publish things, and they're going to be using our knowledge and our research without giving us credit."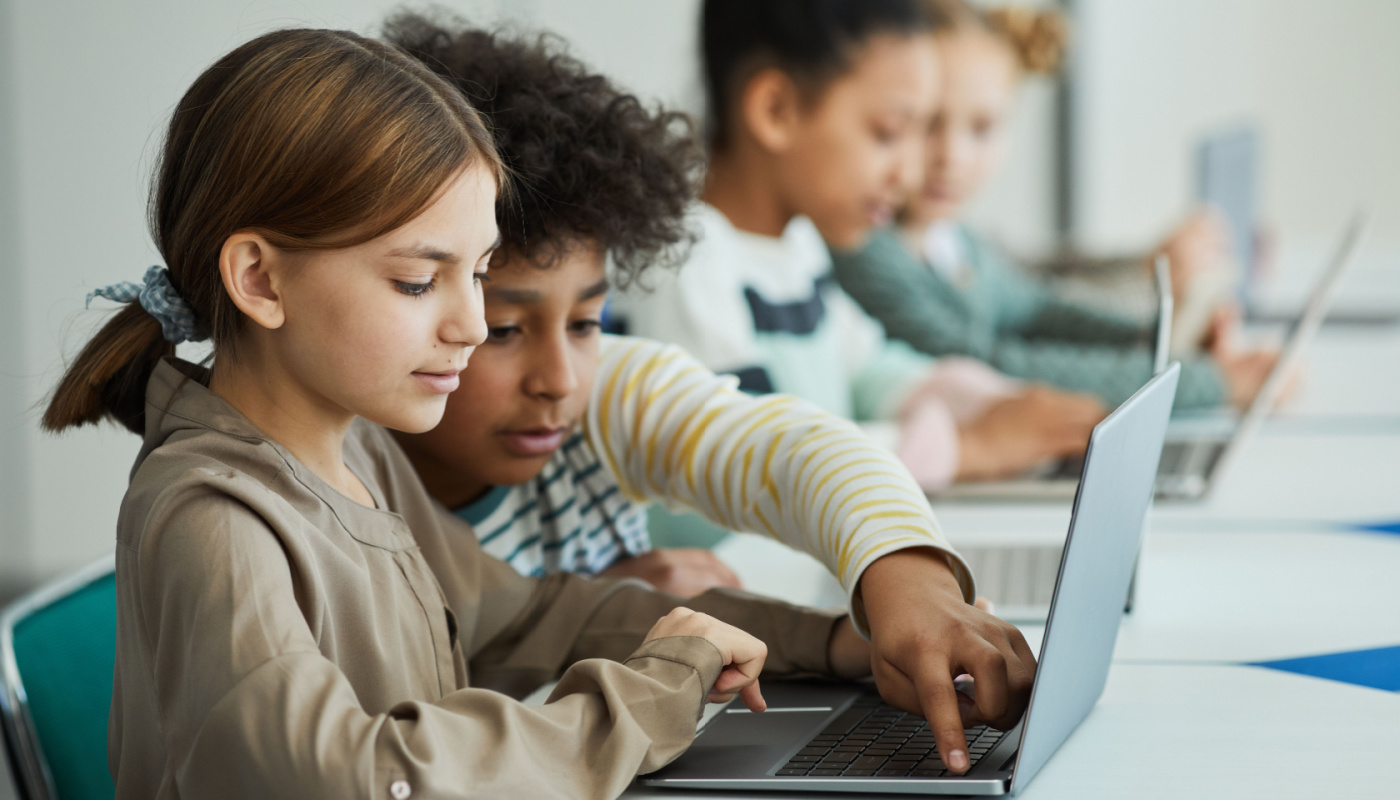 The Natural Reaction to AI-Generated Content? Ban It
Student cheating and copyright infringement are two concerns that have led some districts to outright ban the use of tools like ChatGPT in schools and for homework.
"Like all school districts, Seattle Public Schools does not allow cheating and requires original thought and work from students," says Tim Robinson, who was the district's lead media relations specialist for five years. Seattle Public Schools banned ChatGPT on all school devices in December 2022.
These bans aren't meant to simply stop the latest form of plagiarism. School is supposed to be an environment where students learn, not simply mark off an endless list of tasks. If a student can generate an essay in five minutes with an AI tool, they aren't learning from the experience. They aren't developing their sentence structure skills or reflecting on the literary elements of the story they are writing about.
"While the tool may be able to provide quick and easy answers to questions, it does not build critical-thinking and problem-solving skills, which are essential for academic and lifelong success," says Jenna Lyle, deputy press secretary for the New York City education department on the January 2023 decision to ban ChatGPT.
AI tools can generate perfect essays at a time when students aren't perfect writers. Learning is a process where you make mistakes and grow your skills over several years.
"Let me be candid (with apologies to all of my current and former students): What GPT can produce right now is better than the large majority of writing seen by your average teacher or professor," writes Dr. Daniel Herman, a Humanities teacher at Maybeck High School in Berkeley, California. "And even if the bot's results don't exactly give you goosebumps, they do a more-than-adequate job of fulfilling a task."
Student writing isn't meant to be perfect, but teachers want to see that students are growing and overcoming their mistakes.
Arguments in Favor of AI Generative Tools
Despite the immediate concerns about using AI-generated content in schools, some teachers and administrators support using artificial intelligence tools. High school English teacher Cherie Shields uses ChatGPT in several different ways. She generates lesson plans by having the bot create ideas for how students can apply their knowledge to a project and also translates blocks of text for students who are English language learners.
"With Chat, you can translate all of the supplementary materials into [students'] native language, which makes it far easier for them to complete their assignments," says Shields.
Students who struggle to translate materials spend more time trying to understand the assignment than actually doing it. These tools allow them to keep up with their peers by providing materials they understand.
Other teachers say there is no point running from new technology or pretending it doesn't exist. Students will find a way to use it and teachers are better off discussing it openly.
"Don't keep quiet about ChatGPT and hope your students never find out about it," says Jill Staake, contributing editor at WeAreTeachers. "Instead, address it head on. Discuss the ethics of AI with kids, and hear their thoughts. Help kids understand that there are times when it's OK to give one a try, and times when it's flat-out cheating."
The same thing happened with the advent of cell phones and social media. The initial response was to ban these tools outright. Today, many schools have smartphone and social media policies but teachers also use these tools to engage students through digital lesson plans.
"We have a choice here to lean in or run away, like we had a choice about whether we wanted to use calculators in statistics class," says Dr. Kathy Hirsh-Pasek, professor of psychology and neuroscience at Temple University. "We now know people can learn using calculators, so the question is: How do we increase critical thinking while also embracing what ChatGPT can do?"
This is a great example because calculators are often allowed (and essential) in advanced math classes but aren't used when teaching the fundamentals. There is a real place for calculators in math education, but they aren't necessary for every single subject.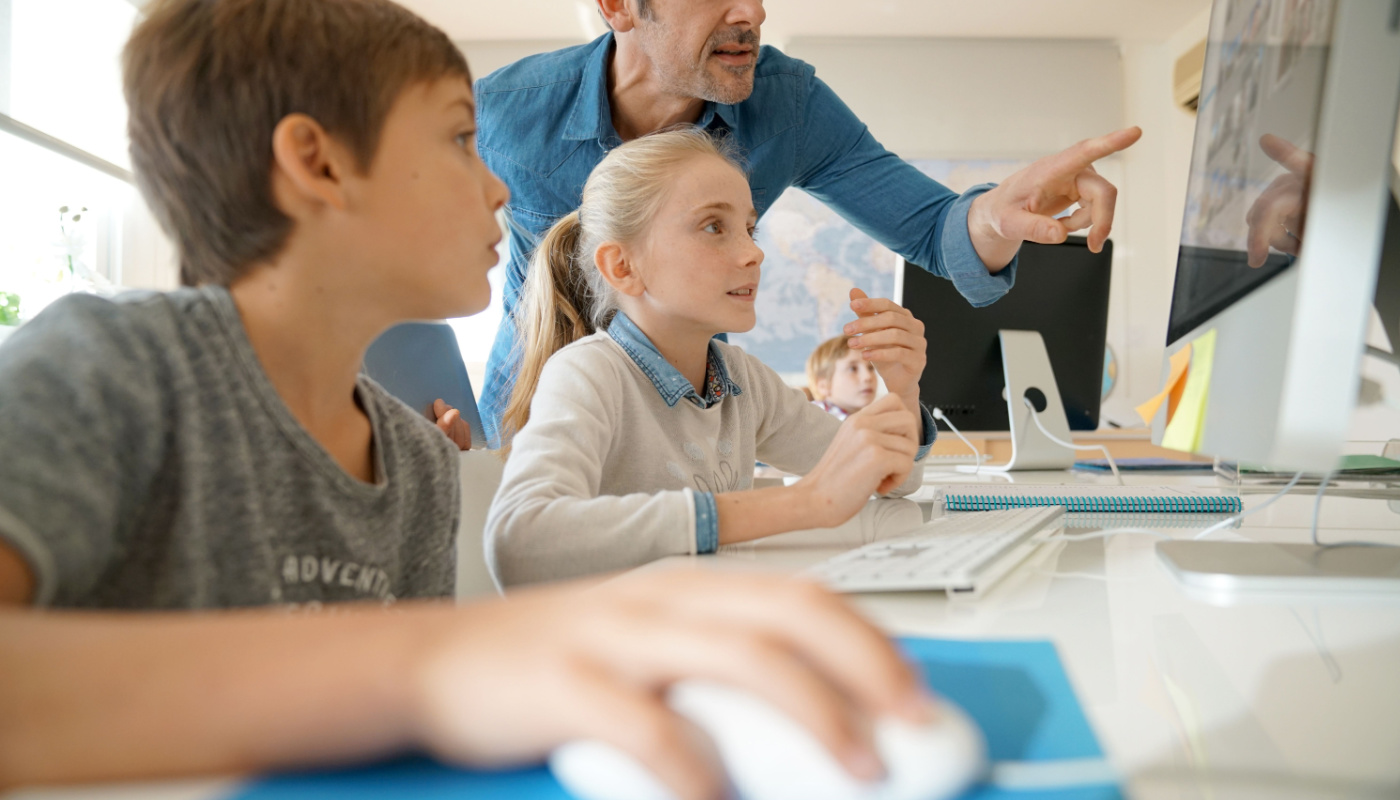 AI Can Change English Class for the Better
While some educators are highlighting the bad use cases of ChatGPT in the classroom, others are celebrating the rise of AI generative tools. The idea is that if lesson plans are so basic that a robot can complete them, students likely aren't engaged in the material and developing key skills like critical thinking, persuasion, creativity and problem-solving.
"ChatGPT will be brutal in classrooms where writing is assigned rather than taught," says high school English teacher Brett Vogelsinger and author of "Poetry Pauses."
He uses the example of asking students to discuss themes of an assigned book. ChatGPT can easily talk about multiple themes that are pulled from across the web. When asked to write about how a passage makes someone feel or asked to tie an event in the book to a personal experience, the system cannot produce anything of value.
"ChatGPT is already powerful enough that educators must change the status quo of writing instruction," write Michael B. Horn and Daniel Curtis, author of "From Reopen to Reinvent: (Re)creating School for Every Child," and a freelance education writer and candidate for a master's in public policy, respectively. They challenged ChatGPT to write multiple essays for grades four through 12 and found that they passed against standard grading rubrics.
"Schools should evolve their practices, pedagogy, and policies to address the underlying forces that compel students to use technology like ChatGPT in counterproductive ways without resorting to blocks and bans that limit the use of this potentially powerful learning tool."
This approach will initially create more work for teachers. Many educators will need to carefully review their lesson plans to see which ones actually challenge students and which could easily be done by robots. The replacement lesson plans could improve education for the better.
"With the looming temptation to use AI completely as a way to avoid writing, teachers continue to invest their efforts in creating an environment where students are more invested in classroom instruction and their growth as learners," writes Dr. Kara Douma, a supervisor of English Language Arts.
Teachers have made arguments against worksheets and rote memorization for years in favor of more engaging lessons that promote critical thinking. Technology has simply caught up. And it begs the question: Are students really gaining value from the classroom if robots could easily do their work?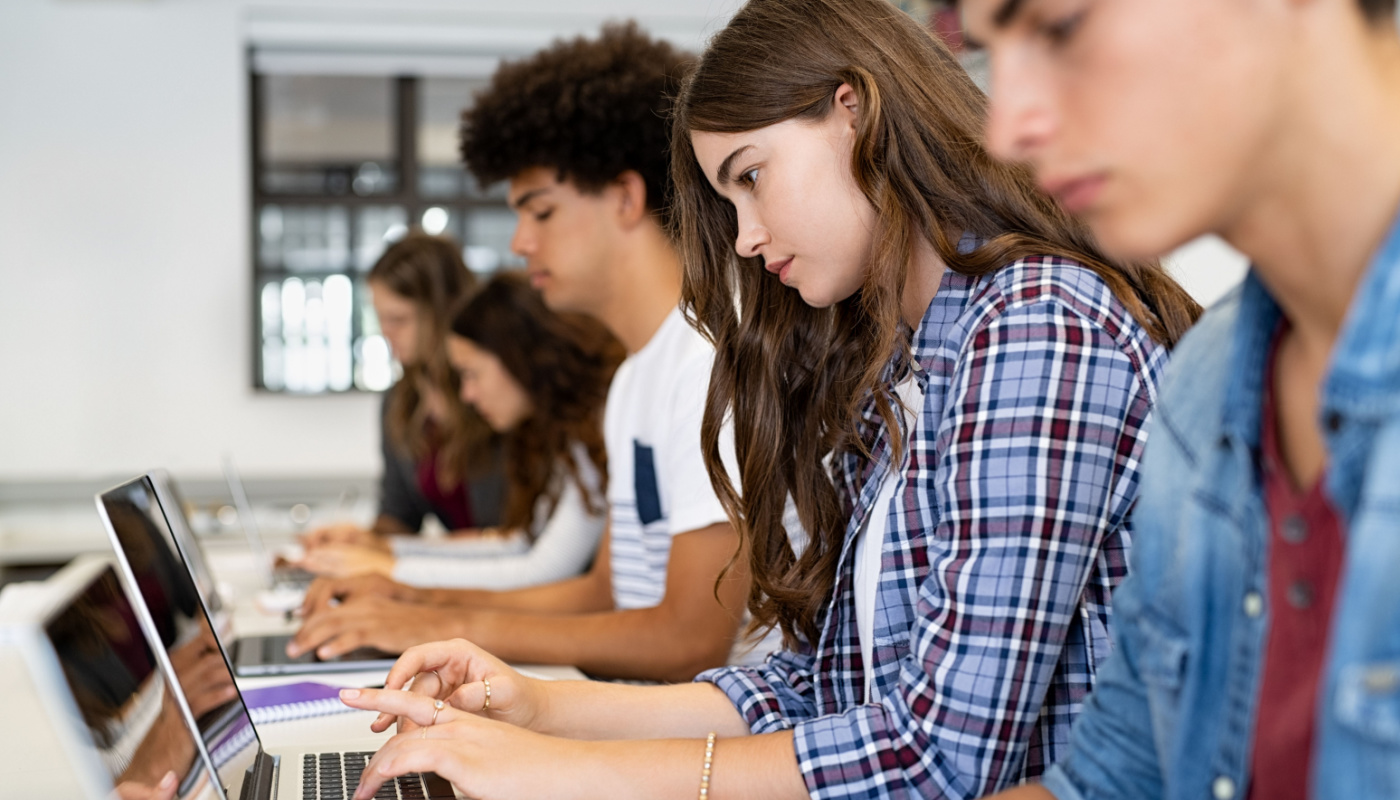 Schools Don't Have to Decide on AI Policies Immediately
Many districts are trying to implement AI policies in order to stay ahead of technology trends. However, some experts say that schools shouldn't create blanket policies or make rushed decisions about these AI generative tools.
"Don't try to make a policy," says Richard Culatta, CEO of the International Society for Technology in Education (ISTE). "Don't try to make a decision. Don't try to rewrite or curb your curriculum. Just dedicate the time to exploring what it can do, what it can't do."
ISTE recently published a joint guide on bringing AI to schools. It breaks down the different types of AI (reactive, predictive, and generative) along with what each type means from an educational perspective. The very first question on the FAQ page is: Should we ban AI? The answer is:
"Blanket bans on technology tools are rarely a good idea. AI has become an integral part of our everyday lives and is becoming more prevalent in the workplace. By denying students access to these tools, we may inadvertently be limiting their future options."
Some school districts that issued bans on ChatGPT are already evaluating whether they acted too rashly and if there are opportunities to compromise. New York City Public Schools, mentioned earlier, reversed its January ban on ChatGPT in May 2023.
"The knee-jerk fear and risk overlooked the potential of generative AI to support students and teachers, as well as the reality that our students are participating in and will work in a world where understanding generative AI is crucial," explains David Banks, chancellor at the NYC Department of Education.
ChatGPT and other AI generative tools aren't all good, but they aren't all bad, either. Like most aspects of education, there are positive and negative aspects to manage and overcome. If you are worried about students using AI to complete your lessons, ask yourself why and consider ways to bring out the human side of their writing. This is a good first step to deal with this new technology.
Images used under license from Shutterstock.com.