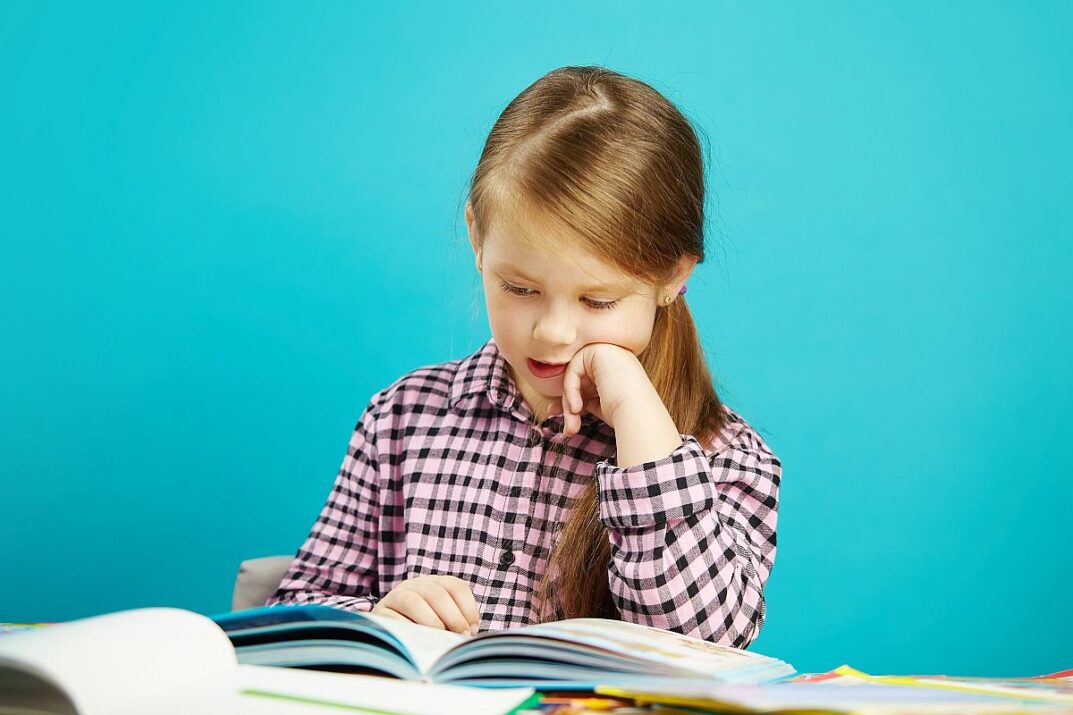 Teachers often feel trying to boost reading skills or getting students interested in reading are Sisyphean tasks.
You design lesson plans with plays, puppets, modern retellings, videos, games and other activities just to try and engage students with the material. And even if you can get your students excited about one book, the boulder rolls back down the hill when you start the next one. You have disengaged students that don't want to read any more than they have to.
What are the current trends behind reading engagement and how are teachers boosting reading scores?
Teachers Are Fighting to Improve Reading Scores
Throughout the pandemic, a lot of parents, teachers and government leaders worried about students falling behind. As teachers evaluate their students, they can see where reading levels are across different grades and schools.
According to the National Assessment of Educational Progress (NAEP), otherwise known as the Nation's Report Card, only 32 percent of fourth-grade students performed at or above the NAEP proficiency expectations for reading in 2022. Eight states had scores with higher proficiency levels than the national average while seven states had scores that fell below the national average.
Proficiency levels drop at the eighth-grade level, with only 29 percent of students in 2022 reaching proficiency or above.
Reading scores have a significant impact in almost every subject. How can teachers expect their students to understand a passage in history class or follow instructions in science class if they lack strong reading comprehension skills?
"Reading well is an essential pathway to opportunity," says Randi Weingarten, president of the American Federation of Teachers.
One big source of concern is that students no longer read for fun. Research analyst Katherine Schaeffer at Pew Research reports that 42 percent of 9 year olds say they read for fun almost every day. This drops to 17 percent by the time kids turn 13. Meanwhile, the percentage of kids who never or hardly ever read for fun increases from 16 percent in 9 year olds to 29 percent in 13 year olds.
It's easy to blame social media for this and to say that kids would rather be on TikTok than cracking open a Steinbeck novel. However, some educators say the classroom workload can suffocate a student's desire to read recreationally.
"As students advance in school, required reading of textbooks and classroom-assigned literature increases," explains education writer Karin Klein at the LA Times. "They may be reading more, but often enjoying it less. … It's easy to see why picking up a magazine or another book doesn't seem like a great way to decompress."
Teachers know that the more students read, the stronger their vocabulary, critical thinking, and general reading skills become. But how can teachers connect with reluctant readers and boost reading skills? That's the million-dollar question.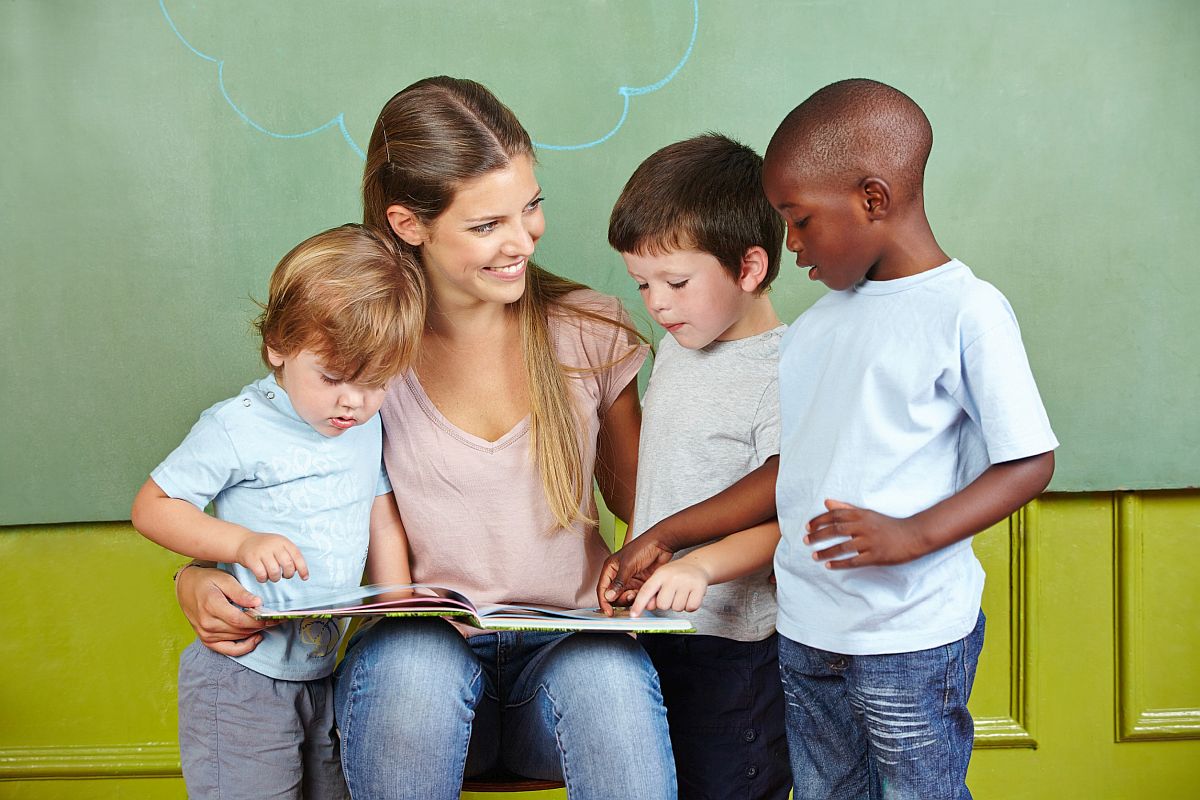 Educators Are Offering More Choices to Students
One trend that educators are embracing is the idea of letting students choose what books they read. Teachers are scheduling visits to the library frequently or filling their classrooms with a wide variety of books and other reading materials for kids to explore.
"Provide as much choice as possible, including different genres, topics, and text types," Karen Baicker, a publisher at Scholastic and executive director of the Yale Child Study Center. "Have a mix of picture books, early chapter books, and magazines on hand."
While this advice is specific to grades one and two, it can work with students of all ages — and adults. A student who is reading a book because they are interested in it will be more likely to pay attention to each page and want to discuss it than someone who has been assigned a text.
"Giving anyone a little freedom and choice will always help them be more motivated," writes retired teacher Susan Morrow at Keep 'Em Thinking. "And that's what we want, isn't it? We want students that are excited and invested in their learning."
Not every children's book provides in-depth insight into an era of history or discusses societal differences that kids can understand. Many adults are mortified when their kids discover the "Captain Underpants" series and all of the scatological humor that comes with it. Still, if reading those books is what it takes to get students excited about turning pages, that's a win for teachers.
"I like to approach independent reading with the mindset that all reading counts," writes literacy educator Bonnie Hamer from Presto Plans. "Even if what they are reading doesn't seem like an ideal choice to you, it's usually best not to discourage them from reading it. Otherwise, they might not read at all."
Teachers can encourage students to read when they are home. Students' families can read together each evening, even if they only set aside 15 minutes together. Parents and kids can read sections of the newspaper or kids can read their books aloud to younger siblings.
"Studies suggest that setting aside dedicated time each day to read to and with your child can help to improve your child's reading ability," writes the team at the reading app Pickatale. "This includes increasing their vocabulary, boosting their comprehension skills, and improving their ability to decipher previously unknown words and to recall words they already know."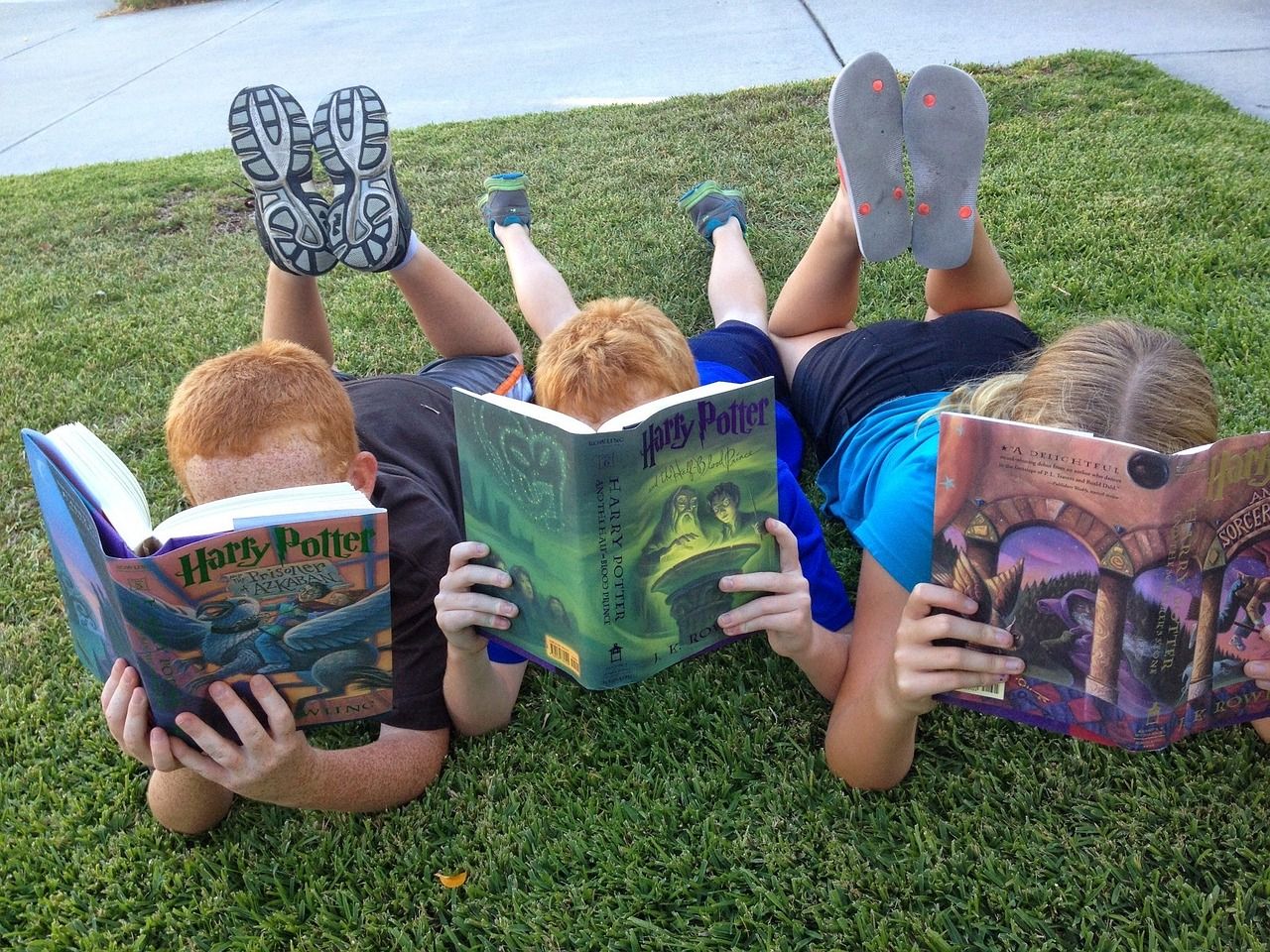 Teachers Are Rethinking the Classics
As students get older, reading assignments tend to become more structured. Teachers often have to introduce certain books to meet curriculum requirements, which means starting with 16th century literature. Not only do students struggle to read these books, but they are also bored by them.
"The issue of a disconnect between young readers and the books they're assigned isn't new, though," writes education journalist Holly Korbey, author of "Building Better Citizens."
"Like previous generations, American middle and high school students have continued to spend English class reading from a similar and familiar list from the English and American literature canon: Steinbeck, Dickens, Fitzgerald, Alcott, and, of course, Shakespeare."
Some teachers are questioning whether students really need to read the classics in full, and when they should be introduced to new material and modern authors.
"The last period of significant change to the canon was during the 1960s and 1970s, when the largest generation of the 20th century, the baby boomers, went to high school," says Andrew Newman, a professor and the chair of the English Department at Stony Brook University.
Newman cites a 1963 survey of 800 students that found then-recently published "To Kill a Mockingbird," "The Catcher in the Rye" and "The Lord of the Flies" were the top books that students enjoy reading. "None of these books were yet traditional, yet they became so for the next generation," Newman writes.
Those Baby Boomer books are now classics. This begs the question: What books today will be classics for the next generation?
Esau McCaulley, an associate professor at Wheaton College, took part in a discussion on The Argument, a podcast for The New York Times, about the use of canon vs. contemporary literature. He says that how teachers put a book in context is more important than what the students actually read. In other words, what are students supposed to take away from the book?
"That's what makes discussions around the canon complicated," says McCaulley. "Because the teacher has to be able to see these texts as both powerful and profoundly broken, because they're written by humans who often have those contradictions in themselves."
How do you introduce novels by Jack Kerouac and Ernest Hemingway that highlight their value while also addressing the raging misogyny of the content? Are there better books that can be featured in the classroom, with these presented as optional?
Teachers are questioning what students are reading and why. Does something that is considered a classic really have to remain required reading for the next 300 years?
"Good literature ought to make you feel uncomfortable sometimes," writes teacher Carolina Ciucci at Book Riot. "But there is a difference between a classic like 'Beloved,' where the discomfort is a natural and healthy result of reading about the horrors of slavery and its aftermath, and one like 'Gone With the Wind,' where the existence of happy slaves is presented as something perfectly possible instead of as an inherent oxymoron."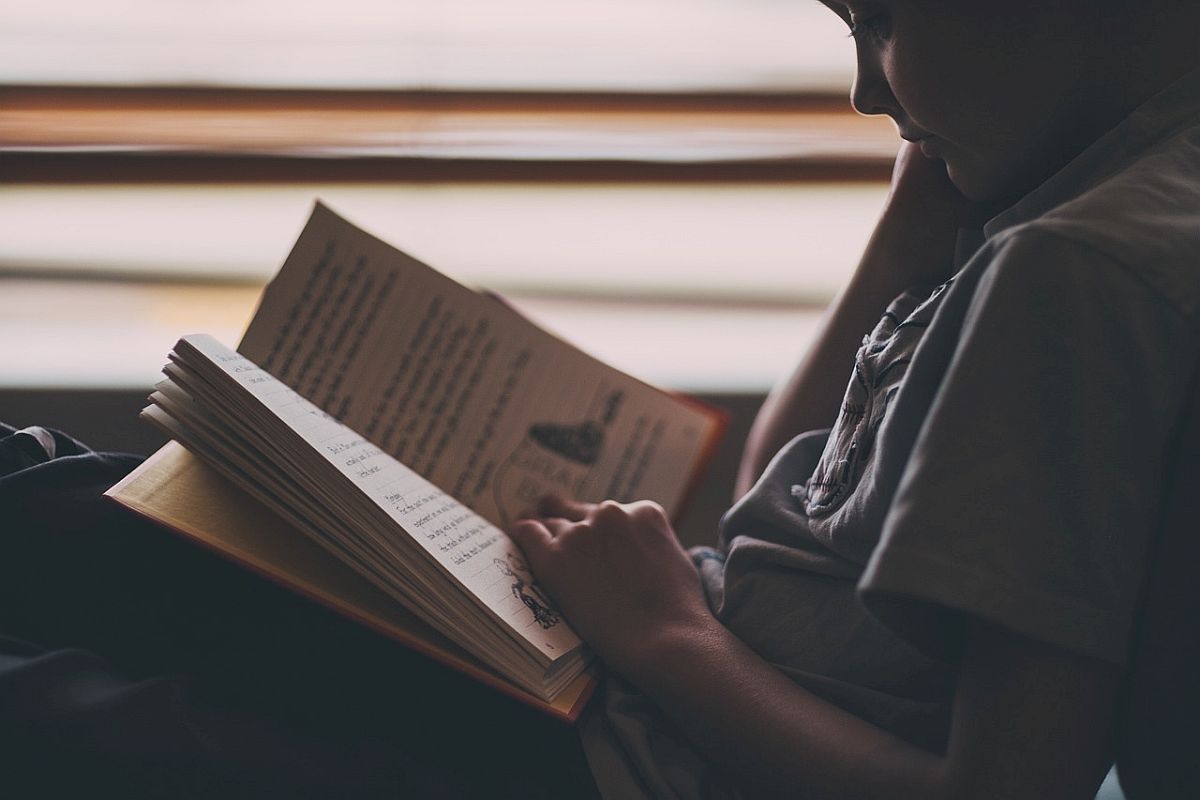 Teachers Are Doing Away With Reading Logs
In the same way that educators are looking to better engage students with book choices and modern literature, they are also rethinking how students track and report what they read. Historically, students filled out read logs, where they recorded how many pages they read and the main ideas of the story. This is the practice some teachers are moving away from.
"Reading is kind of like a dance…it's a relationship formed between the pages of the book and the reader's mental and emotional state," writes teacher Melissa Kruse at Reading and Writing Haven. "When students are required to record every interaction they have with a book, it interrupts the dance. It can even create disenchantment with reading."
The main argument against reading logs is that they aren't inherent to the process of reading. Reading becomes a chore that students need to prove they completed. It's harder to get lost in and enjoy a book when you need to record details.
As an alternative, some teachers are using reading response journals instead. These are spaces for reflection and offer more flexibility for students.
"When I first introduced reading response journals, it was out of a need to replace the traditional reading log and provide students an outlet to express themselves in a purposeful way," writes Melissa Castillo, an ELA middle school teacher. "Response journals told me so much more about students' understanding of the text. I found it also eliminated the chance of plagiarism."
These journals do have their drawbacks, though. Former teacher Pam Olivieri at Rockin Resources says reading response reflections can become repetitive and students will sometimes just summarize the material to show they read it. They also might make connections in their journals without exploring what the author really wanted the reader to understand.
Instead, Olivieri uses reading response organizers, where students write out the main ideas, details and their own thoughts about the content. This provides a more guided response from students.
Each of these trends is meant to boost reading skills and encourage students to read for enjoyment. The goal for educators is to move away from constantly quantifying reading and sticking to a specific set of books. A student might not pick up a Jane Austen novel or Frederick Douglass biography on their own when they are in middle school. But if they have a foundational love of reading, they are significantly more likely to appreciate these books as they get older.
Images by: ilstock21/©123RF.com, stylephotographs/©123RF.com, semslibrarylady, StockSnap