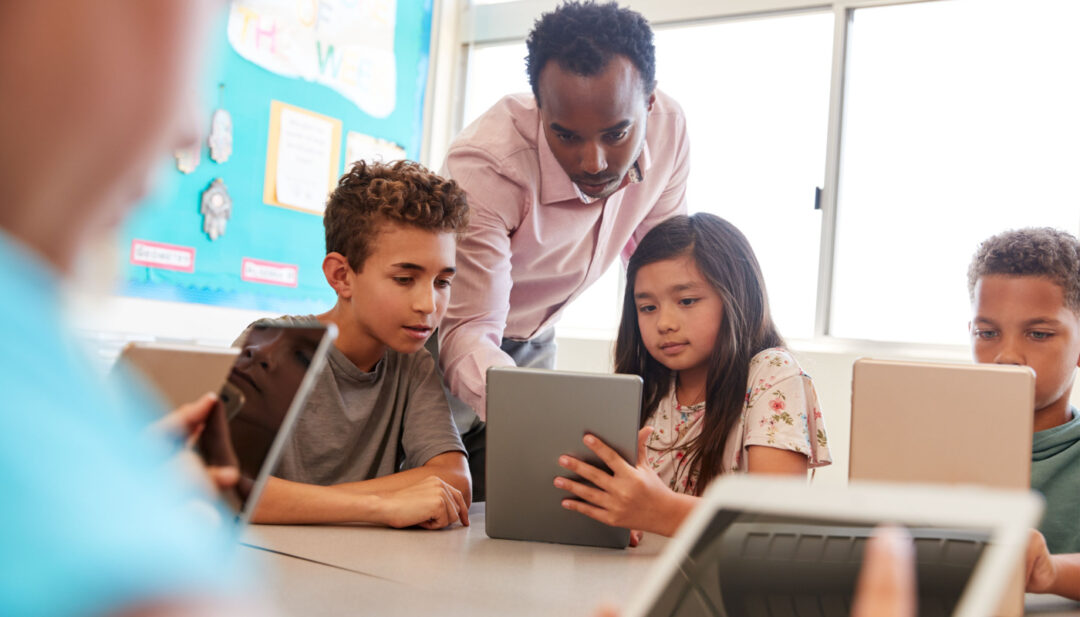 Artificial intelligence has taken over the internet over the past few years. From AI-generated profile pictures on social media to podcast episodes created by ChatGPT, there's no shortage of opportunities for students to engage with AI and machine learning outside of the classroom.
However, if you want your students to become active and ethical citizens, you might need to bring AI lesson plans into your classroom. Children need to know what AI is, how it can be harnessed and the dangers of this tool.
You don't need to be an AI expert to educate students about this technology. Use this guide to discover online resources with lesson plans about AI along with best practices to talk about this tool with learners of all ages.
Turn to Existing AI Lesson Plans and Educator Resources
If you aren't sure where to start with your AI lesson plans, turn to existing resources online. There are plenty of websites that specialize in helping students learn about AI and machine learning so you don't need to reinvent the wheel.
Create & Learn is a website that teaches kids how to use AI to become creators. It explains that students teach computers how to think and apply this information through a variety of courses. There are classes for students as young as kindergarten all the way through AP CSA Java for high school seniors. This is a great resource if you want to find pre-made activities to teach your students AI.
AIClub is a similar website with lesson plans for elementary through high school students. Along with student resources, there is a dedicated educator tab where you can learn more about the application of AI and how to bring it to your classroom effectively.
If you are on a tight budget, Apps for Good creates free internet courses you can bring to your classroom. Students can design an app in a day or use AI and programming to make their voices heard in the fight against climate change.
For ethical discussions about AI, the team at Internet Matters has a page on AI and its potential dangers to children. Like most technology, AI isn't inherently bad or good. Instead, it is a tool that can be used to create good things or do harm to others. It is also a tool that can be misused accidentally. This page covers a variety of web-related topics that you can review with your students. It also has specific lesson plans for preschool students (0-4) through to teenage learners (14 and up).
Finally, Inspiring Inquiry has several posts about incorporating AI into the classroom. One article covers 20 ways to incorporate ChatGPT into the classroom while another covers the process of creating a responsible user policy for AI in your school.
These are just five websites that should help you pack your curriculum with lesson plans related to AI. From here, it's up to you to make sure the content is engaging and useful to your students.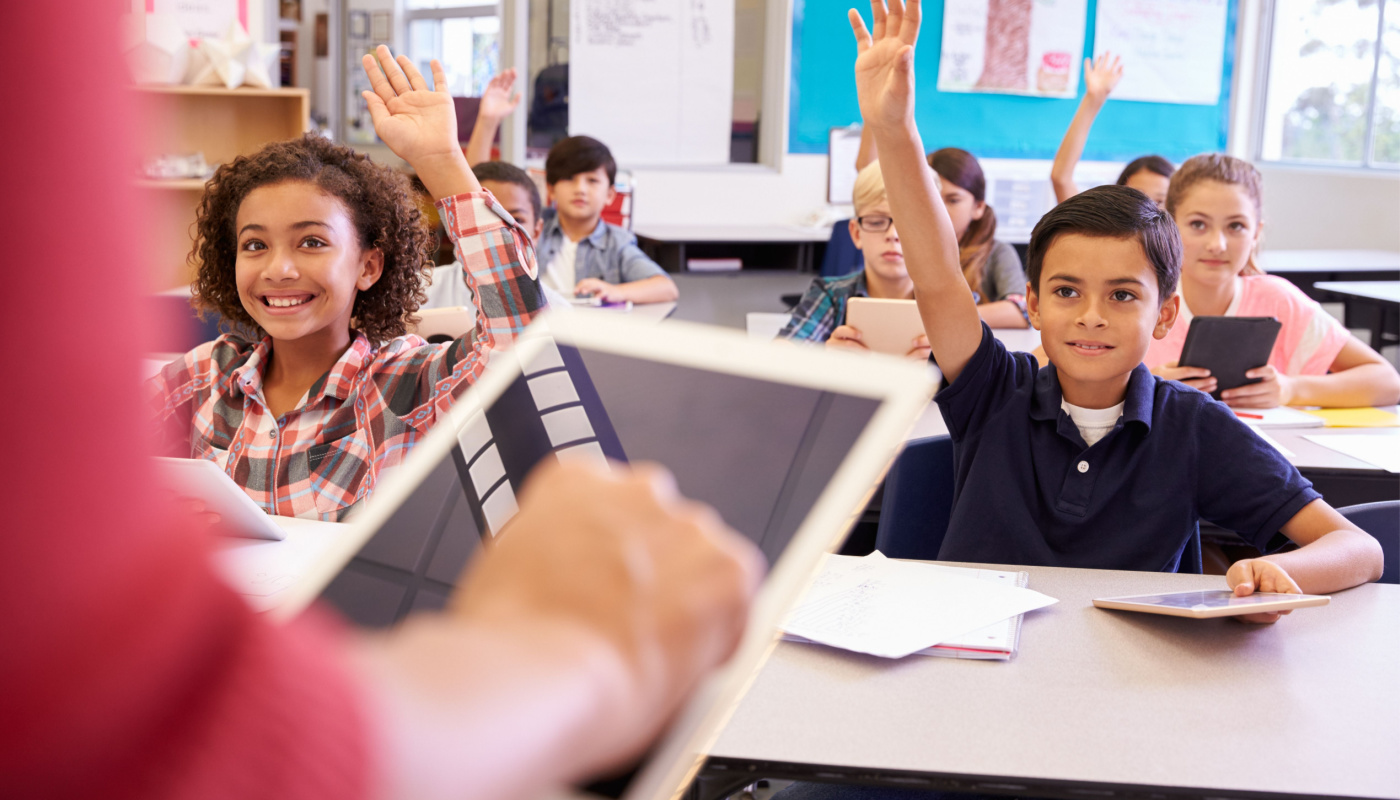 Let Students Embrace Their Curiosity About the World
As you search for AI lesson plans for your classroom, think about the types of activities your students will engage with. In all likelihood, they're already interacting with AI in their social lives. These lessons will focus on how it works and how it can be applied.
"The impact of artificial intelligence (AI) technologies on both the current and upcoming generations of children is profound," says Akriti Raturi at Igebra.ai. "Children are already interacting with AI tools in a number of contexts, including through toys, virtual assistants, video games, and adaptive language learning software."
This is good news for teachers. It means that students will already have touchpoints to connect your lessons to apps and games they interact with every day. They might already be curious about the subject and eager to understand how something like a social media algorithm or virtual assistant works.
"As an educator, I don't have to know everything about AI before bringing it to teachers and students," says Tasha Burke-Peart, a technology program specialist in Florida. "Students have a huge capacity to troubleshoot and solve problems, as long as we affirm that ability within them. Students need to be okay with troubleshooting in learning AI, thinking about why something failed and what changes they can make before trying again."
Look for lesson plans where students can ask questions, be curious, and get their hands on the technology – even if it's only virtual. This will make the content more interesting to them and will increase the chances that they remember the lessons in the long run.
"Showing children different types of technology, especially if it is interactive, may increase their interest in STEM," says Dr. Kadam Bhambari, an educator at SkoolofCode. "STEM subjects (science, technology, engineering, and mathematics) are widely used and serve as the foundations of the industrial and corporate worlds."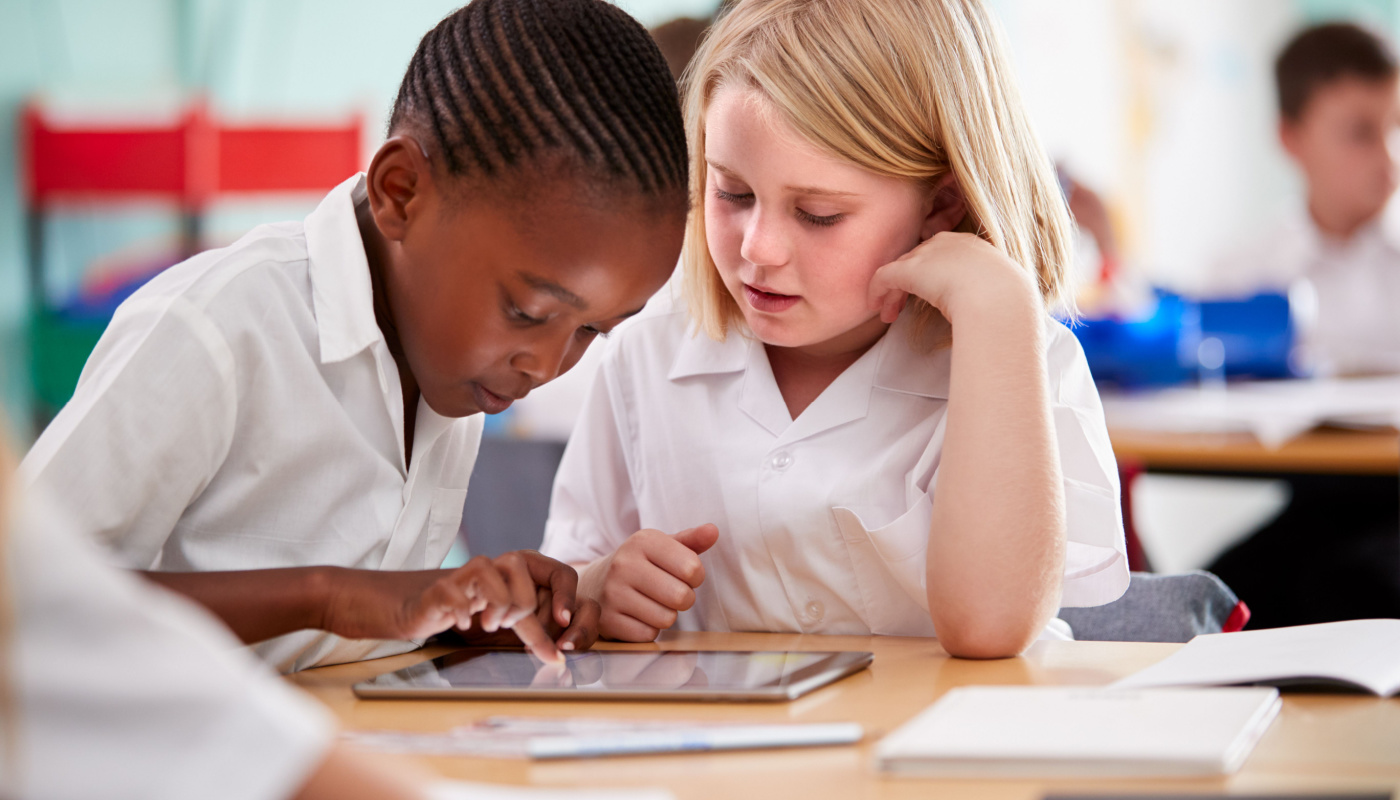 How to Incorporate AI Into Your Classroom
There are two ways to bring AI into your classroom: through dedicated lesson plans about the topic and by using it into your day-to-day activities. You don't have to banish AI from your classroom or write it off as an unethical tool. There are plenty of ways that AI can streamline the teaching and learning processes. This is particularly true if you teach writing, language, or a subject that incorporates multiple essays and student-written texts.
"The widespread use of AI in writing and foreign languages may be explained by the technology's capacity to interact effectively with routine knowledge and systems found in written text and languages,' write Helen Crompton, Diane Burke and Mildred V. Jones in an article for The Academic.
A great example of this is the "Thing Translator" built by Dan Motzenbecker and colleagues. Users can upload a picture or point of an item or point their camera at an object and a name for the item will pop up on the screen. If you want to ask how much the bread costs in Spanish, the word "pan" would pop up on the screen. The AI tool learns to recognize objects and identify them in countless languages. Using this app could be a fun activity for a foreign language scavenger hunt.
"AI can also provide instant feedback," says Olufemi Shonubi, cofounder of Edutech Global. "For example, AI-powered educational tools can provide students with immediate feedback on their work, allowing them to identify and correct mistakes quickly."
Instant feedback allows your students to focus more on the learning process rather than feel pressured to get every answer right. This also helps you save time because AI tools can grade the work of students for you.
"I [see] intriguing opportunities for new generative AI tools, which can generate texts and images in response to natural-language questions and comments," says Mitchel Resnick, professor of learning research at MIT Media Lab. "I believe these new AI systems could be used in ways that support project-based, interest-driven creative learning experiences — expanding the ways that learners can imagine new ideas, build on their interests, design new projects, access diverse resources, and get feedback on their ideas."
However, Resnick stresses, this can only happen if educators make explicit and intentional choices to use AI in these lesson plans. While you can absolutely use AI to optimize your classroom processes and save time, don't forget how this tool can be used creatively to explore new ideas and let students express themselves.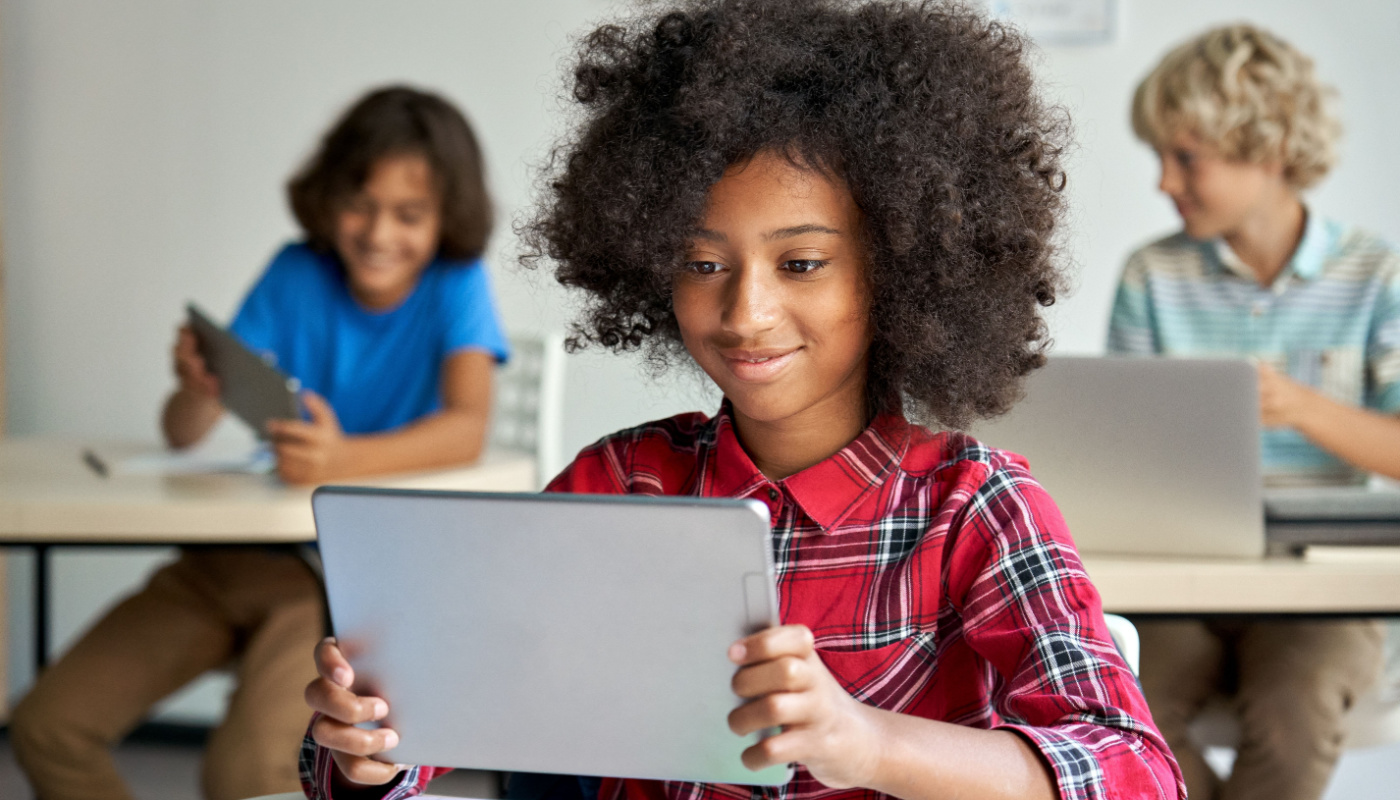 Understand Your Challenges and Weaknesses
Although you don't have to be a computer science genius to incorporate AI into the teaching process, it's likely you'll come across some unexpected roadblocks.
The team at STEMpedia lists several limitations that prevent teachers from embracing AI education and helping students understand these concepts. Some common issues include:
Access. Not all students have access to online platforms and tools that teach them how to use AI. Many schools operate on tight budgets and can't invest in new technology.
Qualified educators. It's easy to feel overwhelmed by AI if you don't know how it works. This means that your school might rely on a few technology experts to cover this concept.
Curriculum development. Understanding AI is one thing; developing a curriculum around it is quite another. It can be challenging to know what to cover and how to explain it in a logical way.
Additionally, there are limits when it comes to ethical implications and diversity in the world of AI. You might have a hard time finding lessons that relate to your students and touch on the use of AI ethically and with a positive societal impact.
Lauraine Langreo at Education Week shares multiple videos and resources that address these concerns. For example, she says that AI education should be covered by the computer science department, so that not all teachers have to become AI experts. This doesn't mean there isn't a role for AI in every classroom. Langreo highlights one Georgia-based district that designed its own AI curriculum and used it in every subject from kindergarten to grade 12.
As you learn more about AI, keep an eye on the potential risks and threats of this technology. While you can be optimistic about these tools, almost anything can be abused and have negative consequences.
"As AI becomes more sophisticated, there are concerns about its impact on privacy, security, and the job market," says Dr. Nouridin Melo, senior project coordinator at the Grassroots Development and Empowerment Action Platform (GDEAP). "Teachers must be aware of these concerns and work to ensure that their students are protected as they explore this exciting and rapidly evolving technology."
Students are never too young to learn about AI. Even your youngest learners might interact with machine learning if their parents have a kid-friendly Spotify channel for them. By discussing basic concepts about how AI works from a young age, students can understand more advanced concepts as they get older.
Images used under license from Shutterstock.com.