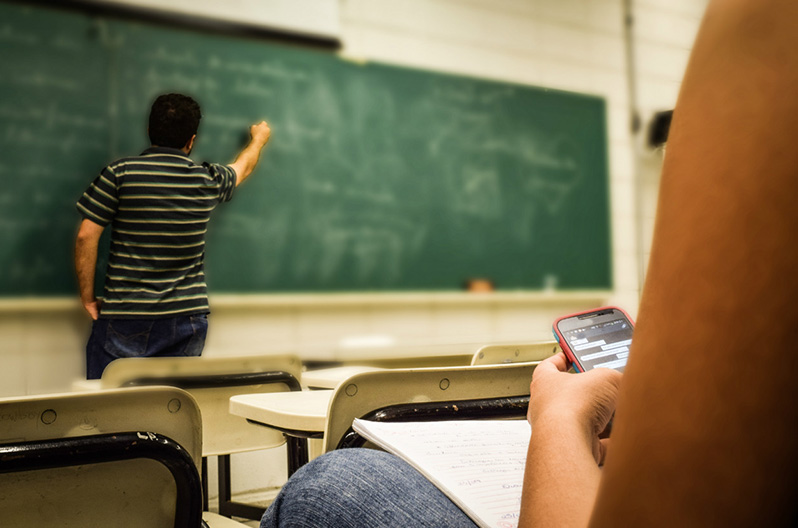 Digital classrooms have immediate and long-lasting benefits for both students and teachers. But when school budgets are tight, buying new tablets or computers is often out of the question.
When you lack the funds to buy digital tools, should your students miss out on technology's many benefits? We don't think so.
With the help of these 19 organizations, foundations and grant opportunities, you can give your students the digital experiences they deserve.
Funding Factory
Funding Factory's innovative mission advances the needs of students, teachers and the environment. The fundraising site asks teachers to donate toner and inkjet printer cartridges to be recycled.
In exchange, donors receive a monetary refund that can be put toward new technology. The user-friendly website makes it easy to understand exactly which cartridges are needed, so you can be sure yours get accepted.
Digital Wish
This technology donation program pairs generous teachers with teachers in need. Teachers can use Digital Wish to craft a classroom profile, which consists of information about the class and a wishlist of technology items.
Donors can surf the site and use these profiles to support a classroom through a monetary donation, or by purchasing the gift itself. To get started with Digital Wish, register on the site, create a profile and start your fundraising journey.
Donors Choose
Similar to Digital Wish, Donors Choose connects classrooms in need with donors who want to support certain projects. Charles Best, former teacher and CEO of Donors Choose, explains that he founded the site to affect systemic change in the education system.
"We think we're building a groundswell of awareness and sensitivity to unmet needs in low-income classrooms," he writes. "Our site is a means for officials and the general public to listen to teachers and do something about it."
Academic Enrichment Grants
Sponsored by the McCarthey Dressman Education Foundation, Academic Enrichment Grants are given to teachers who have a specific plan to improve student learning through in-class and extracurricular activities.
According to education reporter Laura Ascione, grants are awarded to programs that "nurture the intellectual, artistic and creative abilities of children from low-income households." Because technology is such an important part of the present and future, thoughtful tech-intensive programs could be a perfect fit for this grant.
Lemelson-MIT Program InvenTeam Grants
The Massachusetts Institute of Technology provides a number of grants to education innovators who instill STEM learning projects in the classroom.
The InvenTeam grants are awarded to teams of educators, mentors and high school students who invent technological solutions to real-world problems. Up to 15 teams are selected from across the nation to receive up to $10,000 each.
ASM Materials Education Foundation Awards
Teachers who want to use technology to bring materials science to their classroom can apply for this ASM International grant.
The main goal of these $500 grants is to help students explore the world of materials sciences early on. By exposing students to "metals, glasses, ceramics, semiconductors, and polymers" in grades K–12, they'll be better equipped to choose a career path in materials science.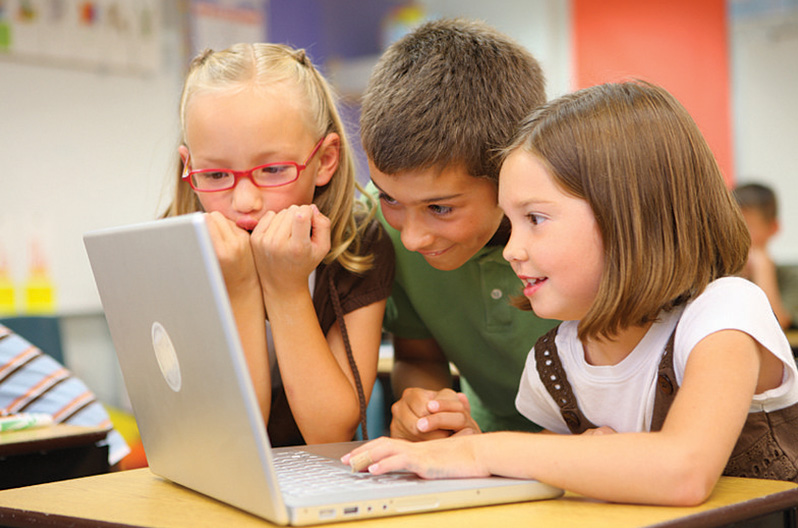 AIAA Foundation Classroom Grant Program
The American Institute of Aeronautics and Astronautics (AIAA) gives these grants to expand the future of aerospace careers. Proposals must discuss how STEM learning relates to aerospace education, and teachers must be current AIAA Educator Associate Members.
Winners receive up to $250 to put toward projects that advance student learning and support the overall mission of the AIAA foundation.
ITEEA Program Excellence Awards
The mission of these awards, given by The International Technology and Engineering Educators Association, is to recognize significant achievements in technology and engineering education. It also gives K-12 teachers an opportunity to seek professional development in the area of technology. ITEEA members can apply for these scholarship opportunities to continue their education and advance their technology teaching skills.
The Albert Einstein Distinguished Educator Fellowship
From the Department of Energy's Office of Science, the AEF Program helps K–12 teachers gain hands-on experience in education policy. The 11-month fellowship gives educators the opportunity to work on national policies and programs affecting schools at the national level.
In the past, fellows have worked to design new components of national STEM education, create web-based science education tools and work on reforming STEM preparation for teachers.
Corning Incorporated Foundation Grants
Corning Incorporated Foundation provides a number of grants for technology education. Submissions must be from communities where Corning has a corporate presence. This includes cities such as Palo Alto and Winston-Salem, among many others.
Funding is given to "innovative and collaborative projects that enhance the teaching and learning of science and math curricula with the goal of improving student outcomes."
Captain Planet ecoTech Grants
These grants award educators who explore how technology can be used to solve real-world environmental challenges. Technology can extend the human capacity to protect the natural world, and the Capital Planet Foundation is on a mission to help educators and students do just that.
To be eligible for the grant, you must have a plan to "engage children in inquiry-based, STEM-related projects" using technology or nature-based design to address local ecological issues.
EdTechTeam's Student Device Grant Program
Although EdTechTeam is based in California, these student device grants are open to classrooms across the globe. Teachers can apply for a chance to win a set of Google Chromebooks for their class.
If you have an innovative lesson plan or project that would be greatly enhanced with the use of Chromebooks, you're a great candidate for this grant. In your application, be sure to explain how your plan will specifically foster student creativity and engagement.
Innovative Technology Education Fund
Innovative Technology Education Fund (ITEF) is on a mission to promote realistic innovation skills that can be applied in everyday situations. The organization wants to give teachers the permission, tools and means to teach innovation in their own ways. Individual classrooms, multiple grade levels and entire schools in the St. Louis area are eligible for ITEF grants.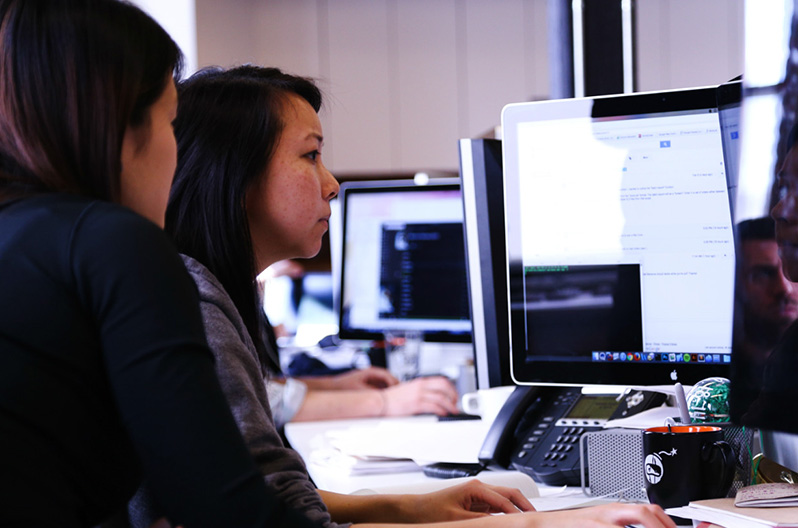 Adopt a Classroom
This classroom giving website wants to stop teachers from having to buy their own school supplies. At Adopt a Classroom, teachers can post whatever tools and supplies they need, and donors can provide the funds necessary.
This is a great opportunity to share the story of your classroom and explain exactly what you need to expand student access to technology.
Toshiba America Foundation Grants
Each year, Toshiba Innovation gives out a number of grants to help teachers of grades K–12 advance classroom projects.
K–5 teachers of science and math are eligible to receive these grants of up to $1,000, which are to be put toward classroom materials only. For middle and high school classrooms, grants can be put toward any aspect of a project that supports curiosity and community engagement through a math or science lens.
Technology Education Foundation Grants
All K–12 schools in southern Wisconsin can submit proposals to the Technology Education Foundation (TEF) grant program. The grant's proceeds come from the Berbee Derby, an annual race in Madison. The TEF believes that "technology is a crucial asset and tool" and that every member of the community should have access to it.
Proposals must include a detailed description of the project, including which problem you're addressing and how you'll measure and track success.
Turning Technologies' Classroom Improvement Technology Grant
Turning Technologies is a firm believer in the educational benefits of interactive tech. As part of this mission, Turning Technologies provides K–12 teachers with grant packages that include polling software, web-enabled testing tools, presentation clickers and more. Up to 10 packages are awarded to eligible classrooms across the country each year.
FirstEnergy STEM Classroom Grants
These $1,000 classroom grants are given to schools in FirstEnergy's service areas in the Midwest and Mid-Atlantic. To apply for the grant, you'll need a clearly defined project that improves, advances and enriches student learning. The grant wont directly fund media equipment, but it can be used to compensate experts to teach your class in STEM fields.
Donate Technology
If you're looking for a specific type of technology for your classroom, consider becoming a recipient at donatetechnology.com. The National Cristina Foundation sponsors this donation locator, which allows donors to search for projects they'd like to fund. All schools are eligible to become part of the Cristina Foundation. To sign up, it's important to have your own website (a school's website will do) and a clear plan for achieving your goals and objectives.
images by: Lucélia Ribeiro, Startup Stock Photos