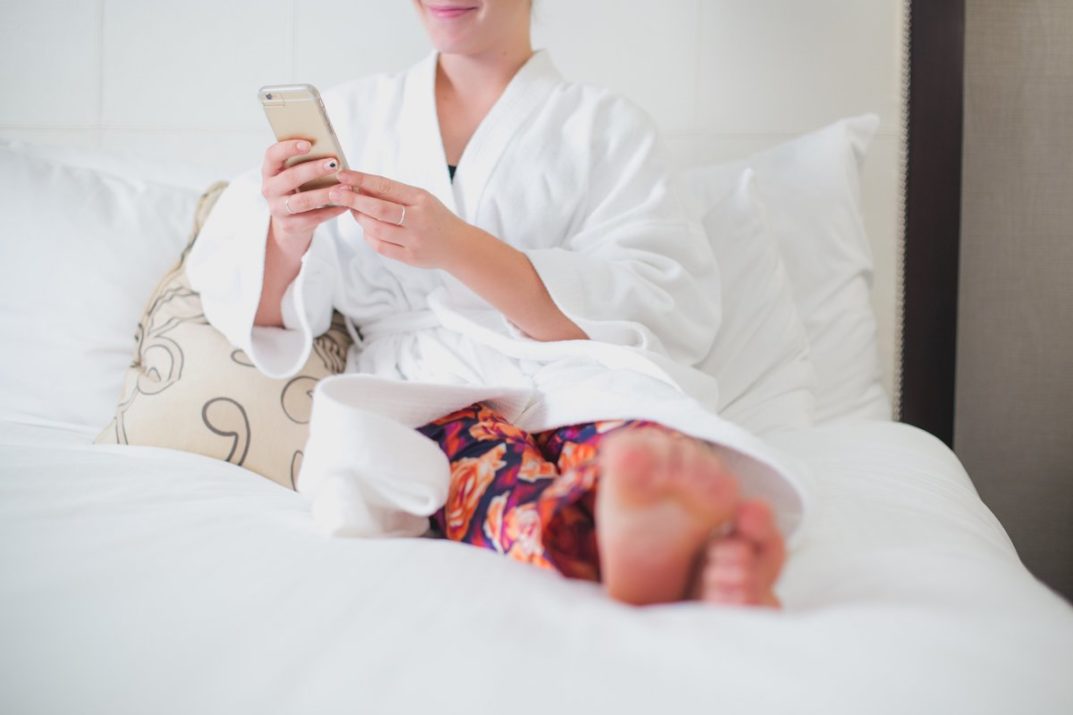 Podcasts are a compelling tool you can use to advance your skills and obtain inspiration as an educator. From motivational pointers and classroom management tips, to social emotional learning and teacher self-care, there's an education podcast suited for your every need and desire.
To start the spring term on the right foot, here are 15 teaching podcasts to help you learn and grow.
Wired Educator
If you're looking for a creative and inspiring approach to teaching with technology, Wired Educator is filled with resources for you. This podcast is hosted by Kelly Croy, Director of Innovation and Instruction at Ohio's Port Clinton City School District.
It is focused around the idea that technology can be an invaluable tool for expanding culture, leadership and creativity in schools. "Creating with technology demonstrates our highest evidence of learning. Creating what never existed before is the rigor and relevance we seek in education, and it exemplifies all depths of knowledge," reads the Wired Educator about page.
Listening to this podcast will expose educators to a variety of inspirational interviews and true-life success stories detailing the challenges and triumphs of working with technology in schools.
The Knowledge Project
This podcast — hosted by Shane Parrish, founder of the life improvement blog Farnam Street — is great for starting off the new year feeling inspired and motivated. While not focused specifically on being a teacher, The Knowledge Project is essential listening for modern educators.
Why? Because it's filled with real-world lessons on leadership, learning, happiness, kindness and success. Understanding the secrets behind these essential elements of life can make you better at modeling and teaching them. Plus, hearing true stories of adversity and struggle can help you become a better problem solver in the classroom.
Mr. Barton Maths
Teachers in search of a more intellectual approach to classroom theories will love Mr. Barton Maths podcast. While generally focused on math education, Mr. Barton Maths also discusses essential education themes, including teacher happiness, how to help low-performing students and how to establish classroom expectations.
The podcast shares knowledge from exceptional teachers, with past guests including educators who are also award-winning authors, educational researchers, department heads and professors. Teachers will also enjoy poking around Mr. Barton's website after tuning into the show. It's filled with lesson planning support, past mark schemes and recommendations on books, blogs and research papers.
Art Ed Radio
Art Ed Radio is one of the leading podcasts for art teachers. And for classroom teachers who want to instill more creativity into their lessons, its discussions, interviews, classroom and general inspirational ideas can be applied to any subject.
Hosted by Nebraska-based art teacher Tim Bogatz, who was also named the 2015 Nebraska Secondary Art Educator of the Year, previous podcast titles include "Why You Need to Paint Your Staff Bathroom" and "Can Art Play a Role in Career Education?". If you need an extra dose of inspiration after the show, the Art of Ed website is filled with puzzles, informative blog posts and lesson plans.
Teachers on Fire
Profiling leading teachers, librarians and writers, Teachers on Fire is a podcast that will ignite your passion for the craft. The goal of the show is to inspire K-12 teachers by interviewing some of the most inspiring and influential people in the world of education today. Rather than talking to superstars, this podcast gets down to the nitty gritty with actual educators.
These education professionals share their life stories, along with personal tales of triumphs and struggles as teachers. Tune into and listen to inspiring tales about social emotional learning, personal identity, teacher efficacy, faculty collaboration and authentic writing.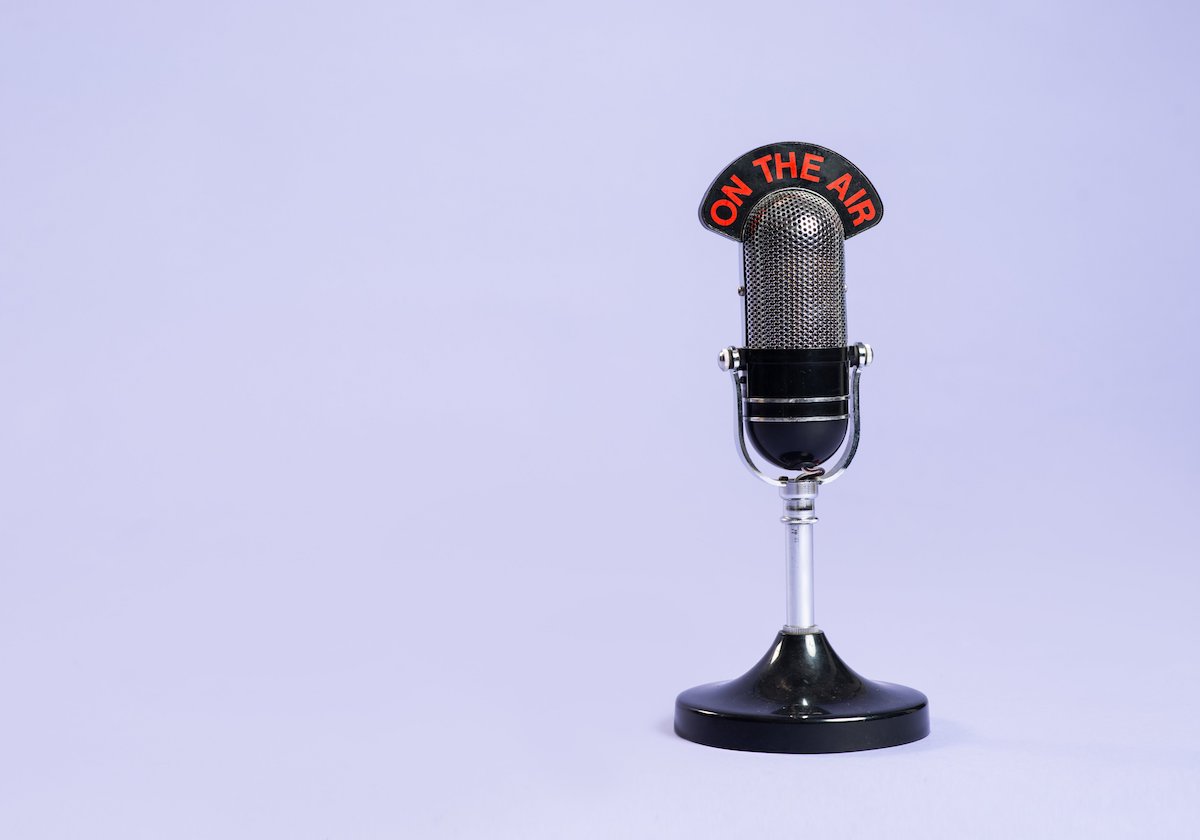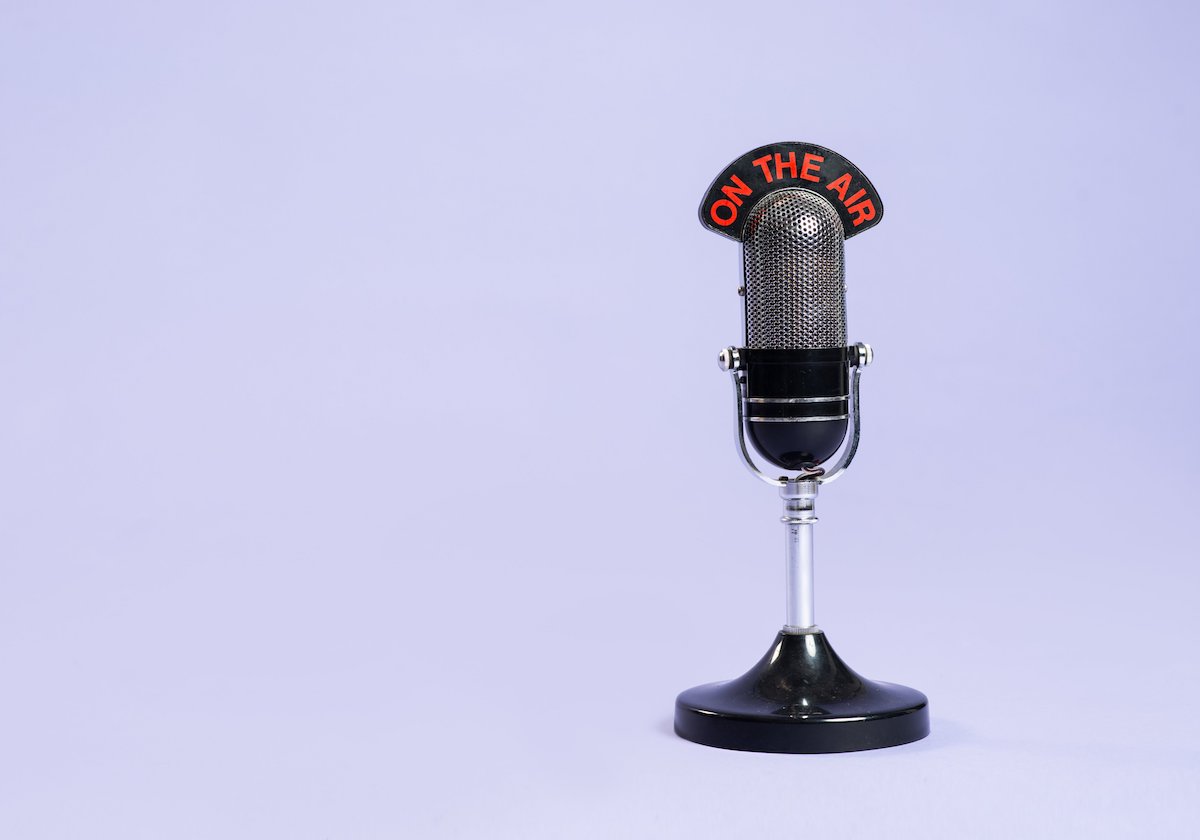 Truth for Teachers
This podcast is a sort of chicken soup for the educator's soul. Hosted by teacher, instructional coach and education blogger Angela Watson, Truth for Teachers is about how to take care of your mental, social and personal needs as a teacher.
Watson covers topics like navigating anxiety at work, how to support a more diverse faculty, how teaching influences marriage and trauma-informed teaching. While many of these topics can be difficult to talk about, she makes them less daunting with her thoughtful approach. Many of the topics are answers to questions asked by educators. Watson also opens her doors to questions and comments regarding the podcast and teaching life in general.
The Mission Daily
As a teacher, getting a break from student-focused material and taking time to better yourself can feel like a luxury. But if furthering your personal goals is of interest to you in the new year, The Mission Daily is a must-listen.
Similar to The Knowledge Project, The Mission Daily is an inspirational podcast about how to live your best life. It shares extremely personal stories about how people have overcome adversity to beat depression, start businesses and embark on life-changing adventures. The Mission Daily is a pick-me-up podcast you can listen to while unwinding after a hard day or gearing up for an exciting one. No matter what mood you're in, it'll get you thinking with a positive outlook.
Google Teacher Tribe
The Google Teacher Tribe podcast is hosted by teacher Matt Miller and Google certified innovator Kasey Bell. The podcast takes a revolutionary approach to teaching with technology as a means for furthering creativity and learning in the classroom.
Tune into this show to learn more about how you can make the most of your Google tools to improve your teaching and boost student engagement. The hosts discuss how Google classroom can tie into other aspects of learning and education strategy, and podcasts have covered how Google tools can be used to assist with literacy, geography, productivity, presentations, science and visual thinking.
House of #EdTech
Any teacher who uses technology in the classroom can benefit from House of #EdTech. This entertaining and educational show is more than in tune with the needs of modern teachers — it's guaranteed to elevate educators' tech skills to new and inspiring heights.
Let's say you've always wanted to start your own podcast or instagram account focused on your teaching antics. Or, perhaps you're ready to make better instructional videos and protect your online content from being stolen. House of #EdTech covers everything you've ever thought about but weren't sure who to ask.
The Balanced Educator
If you're on board with the mindfulness movement in your personal life, The Balanced Educator will be music to your ears. This show approaches all aspects of teacher well-being with a calm, but fierce attitude that speaks straight into your soul.
The podcast is an offshoot of Educal me, a mindfulness and wellbeing program for schools created by Josianne Barnabé and Kailey Lefko. Lefko and Barnabé are serious about spreading mindfulness in schools — a need they both recognized early in their teaching careers. Their podcast reinforces this need and shares essential mindfulness tips such as how to reduce anxiety, how to create classroom routines and what it means to set intentions in daily life.
Trending in Education
From neuroscience to synesthesia, Trending in Education covers a wide range of intellectually-stimulating topics on education. The podcast differs from others because it ties current events with research for a relevant perspective on schools today. Their approach to the latest research is particularly interesting because it helps teachers see which theories are being tested and discussed in different parts of the world.
The show is "at the intersection of learning, media, and what's happening in pop culture," providing ample insight into what's going on now and what's still to come.
Chalk Full of Life
If the holidays have you feeling burned out and you're dreading the rest of the school year, Kelli Wise's podcast has just what you need. Equal parts practical and rejuvenating, Chalk Full of Life shows teachers how they can continue to grow and change their lives to become happier and more passionate.
The idea that teachers can't develop both personally and professionally is a myth that Wise is eager to disprove. Her episodes include how to create a more meaningful life as a teacher through setting goals, slowing down or living a happier life. If you find yourself wanting more, Wise is also a coach and blogger with a wealth of free resources on her website.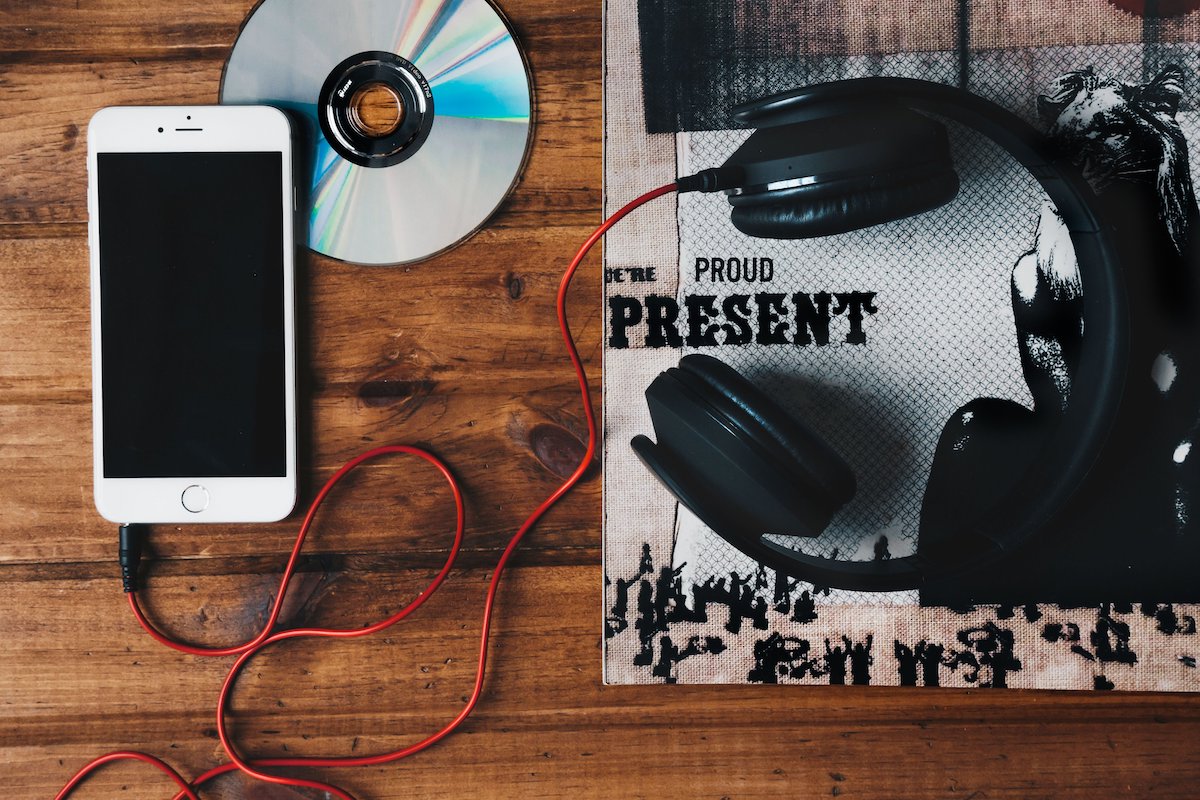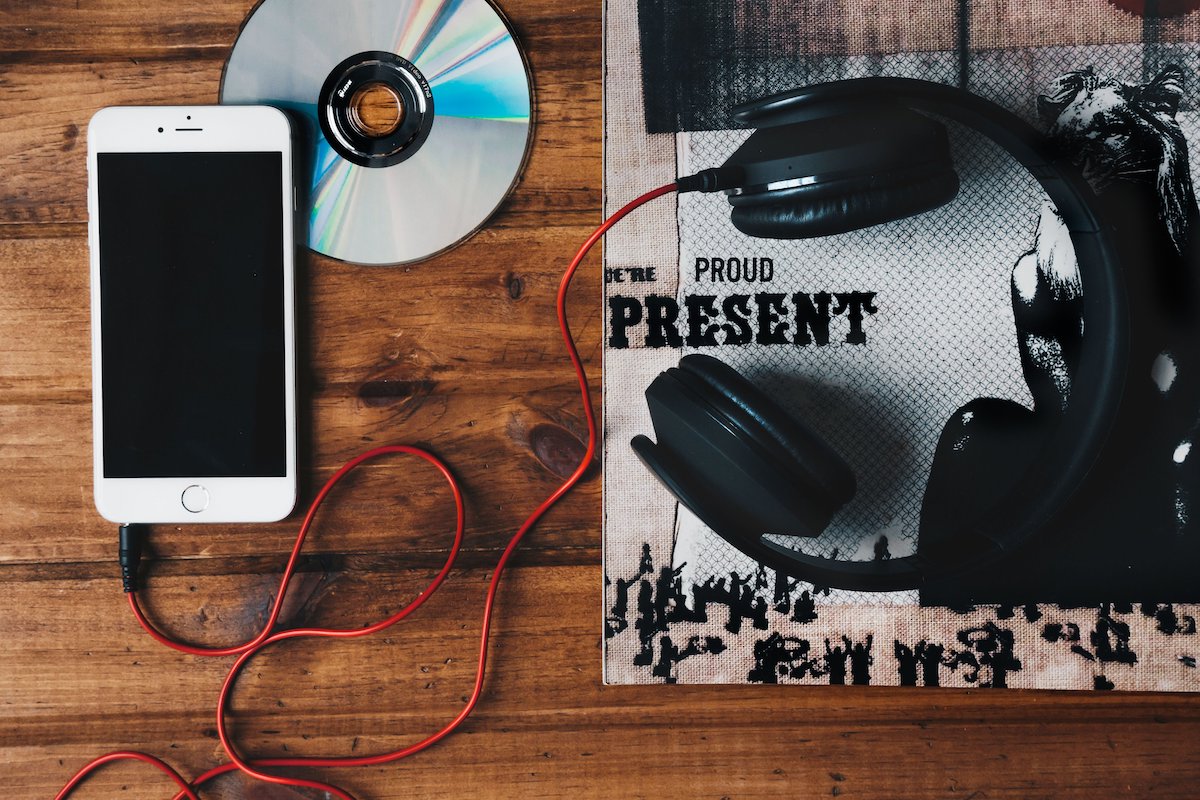 ACSD Radio
Hosted by the Association for Supervision and Curriculum Development, there are few barriers as to what is discussed on this wide-ranging education podcast. Each episode of ACSD Radio features an expert who tackles difficult questions in a straightforward manner.
Past questions have included embracing failure, implementing school change, restoring joyful education or driving deeper learning through more intriguing questions. Each episode will leave teachers feeling refreshed, inspired and ready to tackle the challenges that await them in the classroom.
Teacher Wellbeing
Since self-care should be on every teacher's to-do list, we're including Teacher Wellbeing in this roundup. Host and high school teacher Ellen Ronalds Keen is passionate about helping teachers care for themselves emotionally and physically.
A few goals of the podcast include "to give teachers permission to put themselves first" and "to inspire and empower educators of all kinds to take back control of their health and happiness by being proactive about their wellbeing." As a result, her podcast tackles topics likes how to prevent burnout and how to boost happiness personally and professionally. Tune in to learn what it means to take control of your own wellbeing in a profession where you're constantly caring for others.
The EdTech Podcast
The EdTech Podcast is a technology-focused show that brings together leading voices in education to talk about what's working in schools today.
Teachers will love the no-nonsense approach of the podcast's founder and host, Sophie Bailey, who has an impressive background in education technology, startups and business strategy. For this reason, the podcast assumes an exciting and forward-thinking tone that can help teachers advance change in their classrooms. The Edtech podcast also has an upskilling mini series, in which takes "a bite-size look at technologies in workplace training which are changing the ways we learn and thrive."
Understanding how today's generation might need to use technology in the future is one of the best ways edtech teachers can support their students' lifelong success.
Images by: Burst, Samantha Hurley, Burst