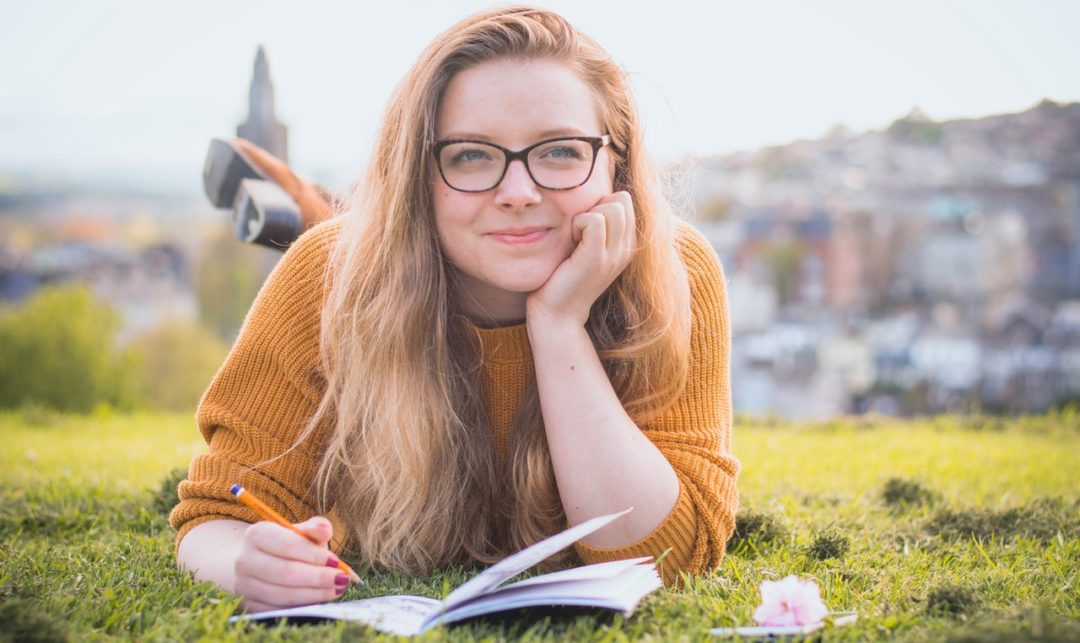 Writing is a crucial skill. Being able to write clearly and concisely isn't just important for success at school. In order to succeed professionally in today's digital world, students must learn how to communicate effectively through the written word. If you teach writing, you know how important it is that students are able to articulate their thoughts. These lesson plans will help, whether your students are writing creative stories or analytical essays.
Writing Lesson Plan Ideas for All Grades
The more students write, the better they get at the task. That's why it's a good idea to create a daily writing exercise involving prompts. 
Former classroom teacher who now homeschools, Becky Spence offers monthly calendars with K-2 writing prompts. These are based on cultural and seasonal events and have students reflect on the topic. Such prompts are a great way to start the day or a writing exercise because they include a mix of creative, analytical and personal writing.
It's also important to get students accustomed to writing about their personal experiences. For younger children, this is helpful for helping them interpret, understand and name their feelings to develop emotional intelligence. For example, TeAchnology offers a simple lesson plan for students in grades K-2 where students read a book, list associated feelings and discuss each feeling. Then, students write a personal experience that they had with each feeling before illustrating it. Teaching emotional intelligence through writing helps students perform better at sharing their feelings in more advanced personal essay reflections in later grades.
Another way to introduce students to a writing topic or unit is to use visual imagery. Writer Kate McBarron says objects can be used as inspiration for narrative writing. One example is to write a letter to an inanimate object. Another is to go for a walk and have students collect 5 items to use as inspiration for a story. Both exercises can appeal to students of all ages, as the teacher can add a layer of complexity for older students.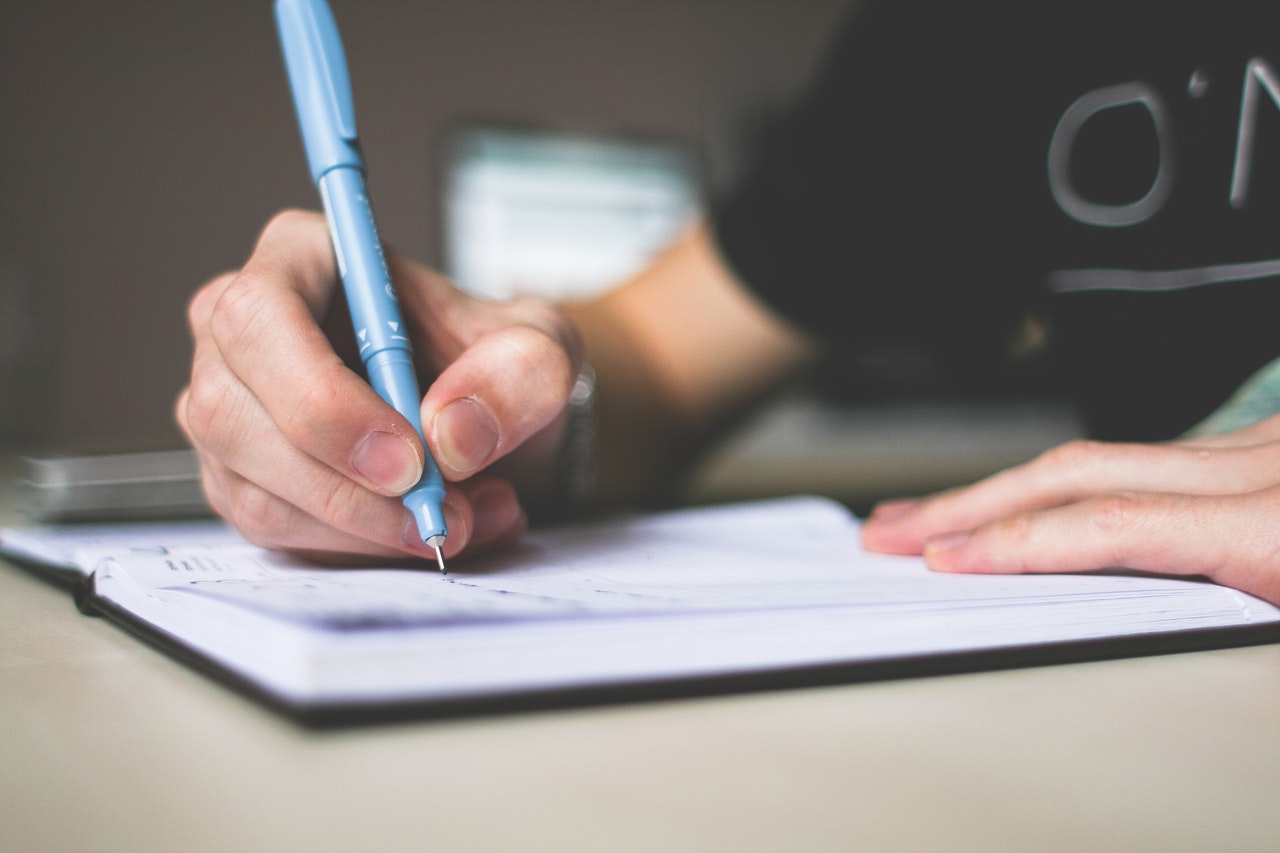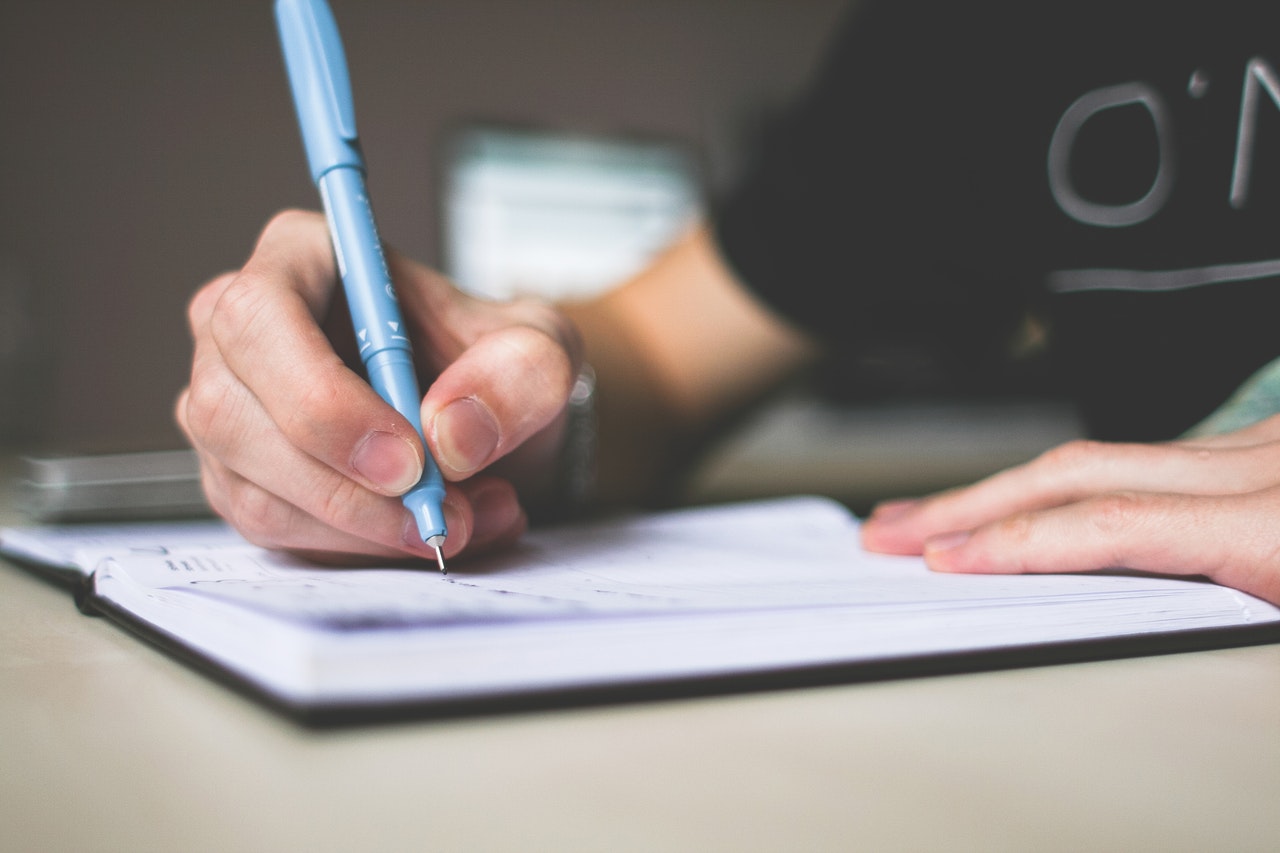 Narrative Writing
In middle and high school, such personal reflections are classified as personal narrative writing.  Narrative writing is a story where the main character engages in a conflict or problem in a major way, explains educator Samantha Cleaver, Ph.D. 
When teaching narrative writing, you'll need to include lessons on purpose, tone, voice, structure and other writing elements. A chart of transitional words, such as this list from Reading Rockets which groups transition words and phrases by category, helps students better sequence the story and keep the reader engaged and is a great resource to have available.
You might also demonstrate the importance of transitions by comparing a paragraph with transitions against a paragraph without, as demonstrated by the team at Thoughtful Learning. Then, ask students to write their own sentences using transitions and have them compare with others in the classroom. 
Students tend to struggle with personal narrative writing, so it's important to give them many avenues for opening up and exploring their own story. Elementary school teacher Theresa Copeland has 15 mini lessons on personal narrative writing which use the book "Stella Tells Her Story." Students try important story-writing exercises and techniques like creating a list of transition words, making storyboards and revising.
Editing and Revising
Editing and revising are two essential elements of effective writing. According to educational consultant April Smith, there are three common revision concerns teachers must be aware of. These include: struggling to find errors, spending too much time editing and failing to provide constructive feedback to others. She emphasizes the importance of teaching authentic writing and revising, meaning it translates to the real world.
"Because I believe students need to know how to use the skills of revision and editing in life, I don't want to just hand them a checklist of things to look for. I want them to work through the process in a way that creates a more authentic experience," Smith writes.
Another way to create more interest and authenticity around writing lessons is to give students choice as to what they're writing about. School principals Chuck Hensley and Larue Fitch say it's important to encourage students to choose themes that develop their strengths and allow them to explore new career options. "Students don't need to be told what to do; they need to be excited and engaged. The most effective and memorable teachers nurture their sense of wonder and guide them toward deep, real-world learning," they explain.
Grammar and Parts of Speech
Grammar can be one of the more difficult elements of teaching writing, but it's also one of the most important. One way to keep things interesting when teaching parts of speech is to add movement to the activity. 
According to The Curriculum Corner, founded by former teachers Jill McEldowney and Cathy Henry, task cards help students become familiar with parts of speech so that they can be more easily identified. Each card has a task related to grammar, and students move around the room to different cards, completing each task as they go. Another fun grammar game comes from Education World and it focuses on creating verb and adverb cards. This charades game asks students to act out verbs and then describe verbs that are being pantomimed. 
We Are Teachers suggests creating silly sentences that keep students enthusiastic. For example, a practice sentence might say "in her spare time stella enjoys throwing flaming donuts into the gulf of mexico" when working with different verbs and parts of speech.
Another idea from We Are Teachers is to create a bulletin board of pictures around why grammar matters. This would allow students to bring in photos, news clippings and other demonstrations of grammar being misused.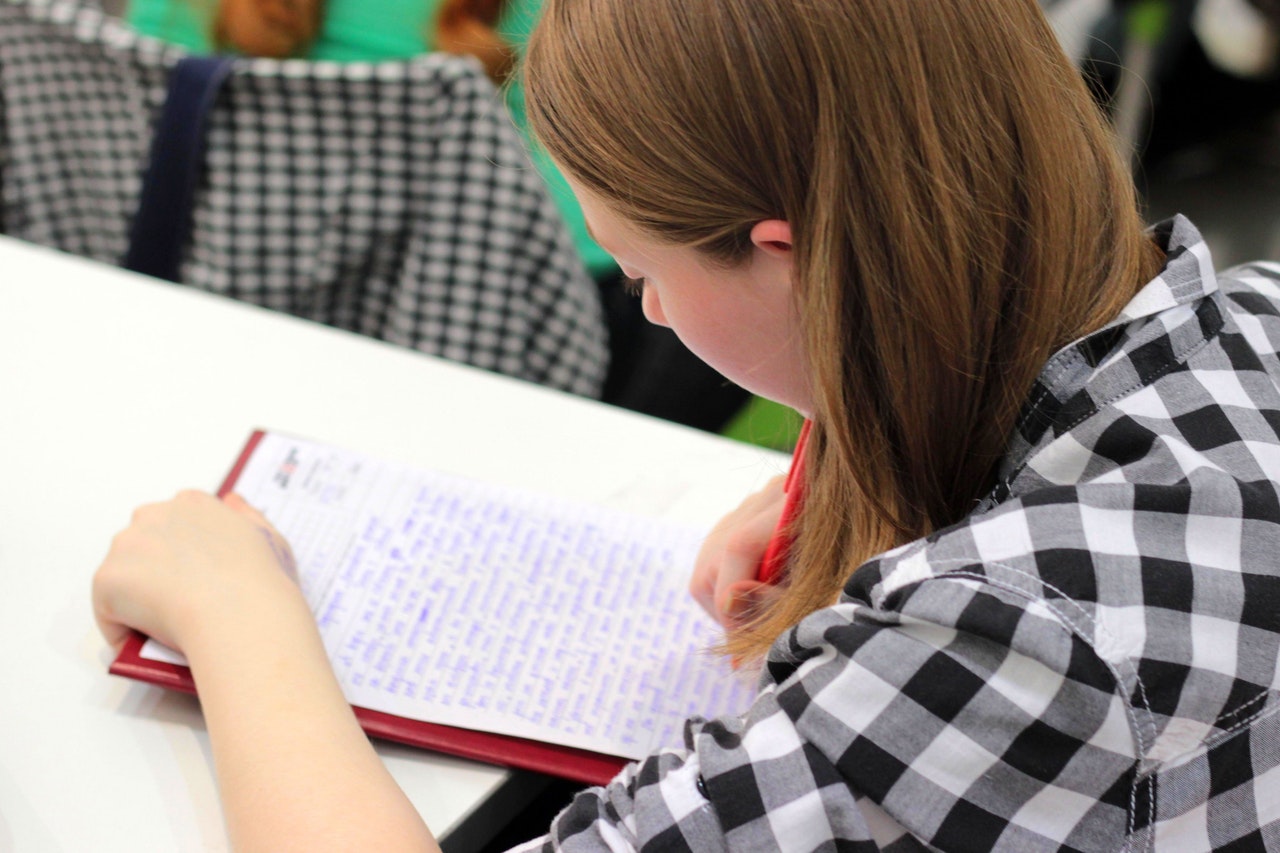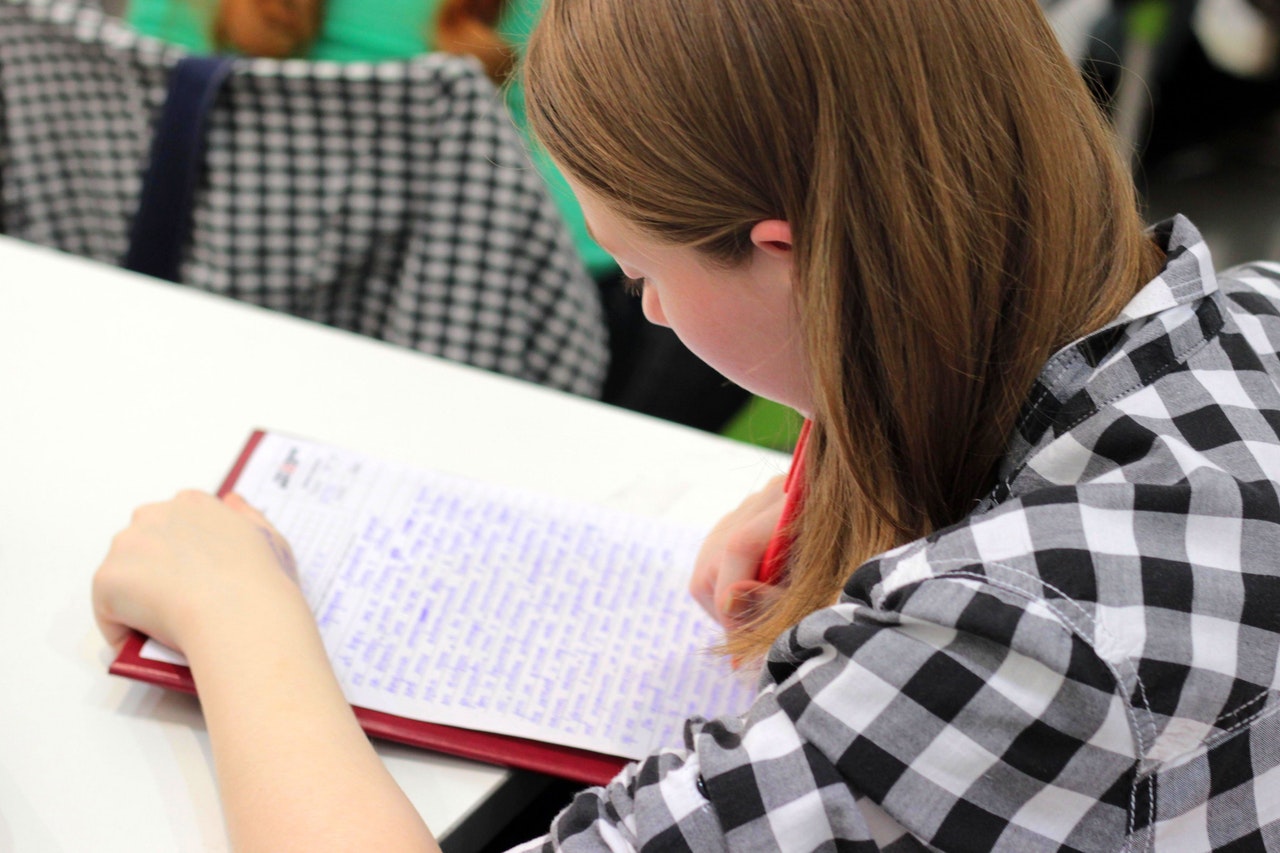 Essay and Analysis
The outline is the most important feature to teach during an analytical writing lesson. The structure of an essay informs the rest of it and ensures each essential component is included. Using an acronym can remind students to include all of these essential parts.
The acronym TIQA (topic sentence, introduction of quote, quote and analysis of quote) works for students in seventh grade and beyond, notes former middle school teacher Laurie Morrison. She says that it's helpful to write a paragraph as demonstration for the students to show them what it should entail. Then, they can model this paragraph and write their own. Starting with paragraphs gives you more time to evaluate and support students rather than jumping directly into a full essay.
Students tend to respond better to instructions on analysis when more personal touches are considered. English teacher Anthony Cockerill makes sure to add opportunities for students to infuse their personal voices and opinions into writing projects. Specifically, he asks them to focus on the idea of personal voice as a core element of analytical writing, then has his students write about a pop culture text or media piece where they could showcase their opinions liberally. 
"The students' responses immediately felt more individual and their voices more personal. They began to evaluate in a way they hadn't done before," Cockerill said of the results. This suggests that students may be more effective writers across the board when they have less boundaries and more freedom to explore ideas at will.
Images by: Liam Anderson, PicJumbo, Pixabay