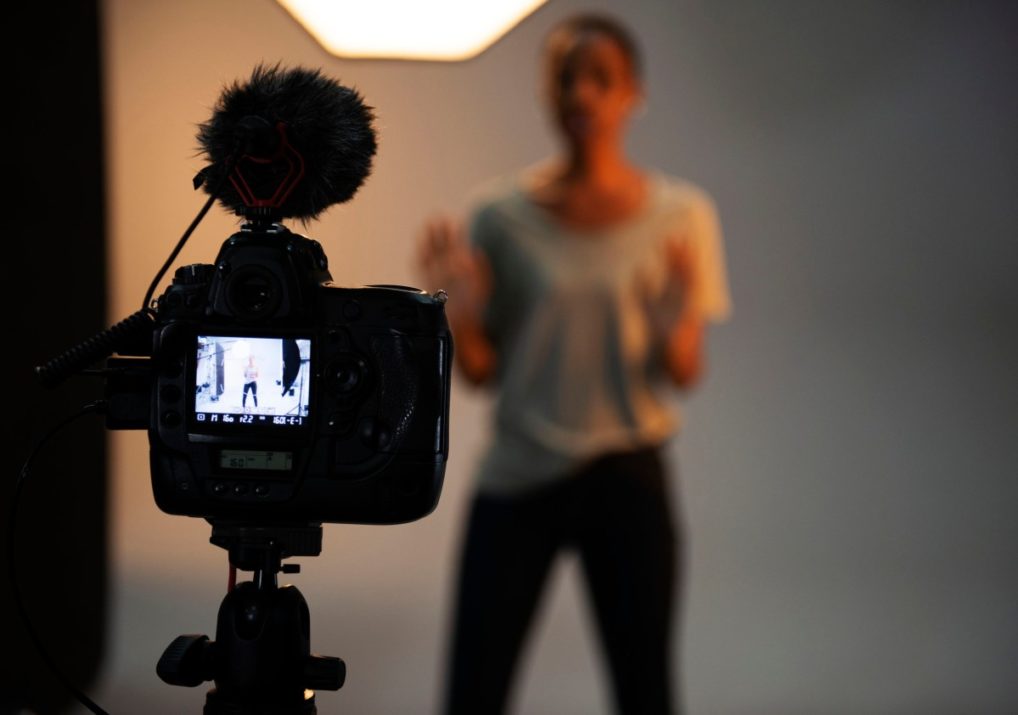 While Zoom and Skype helped school districts across the country adapt to remote learning, they have proved tricky for the fine arts classroom. It's hard to play music, sing or perform a role over these platforms without the audio getting distorted or missing some of the nuances that come with a piece. This makes teaching difficult and creates a challenge for auditions. How can you evaluate students when the audio of one audition goes out and the sound is distorted in another? 
The show must go on — and so do the auditions. Here are a few ways schools are getting by. 
Recorded Auditions Are the Primary Go-To
One of the favorite options for evaluating students is the recorded audition, where students use their smartphones or computers to present a piece to their teacher. In many ways, this is a low-stress alternative to the in-person audition. 
"Students are able to record their audition as many times as they like until they feel they have a representation of themselves that they are proud of," says Mark Mercer, director of choirs for Fairfield High School in Ohio. "In addition, students can feel less nervous with auditioning in the comfort of their own home." 
Instead of waiting in a hallway as each candidate enters the performance hall, students can create a setup at home and record an audition whenever they want. 
Interestingly, this might not make some students perform at their best. A few fine arts teachers have found the nerves that come with auditioning can actually benefit students. 
"Nerves can go either way," says Rod Mackey, Collinsville High School director of bands in Oklahoma. "[It's]  a physical response that helps propel you forward and helps you engage the brain more. So that part is going to be hampered by it being a recorded audition." 
That said, even recorded auditions can go awry. Students might rehearse a piece several times but still lose the message to the camera if there is too much blocking and not enough engagement.
"The only concession to the camera I suggest is not to pick very physical pieces that might not come across as clearly on screen as in a room," says John Byrne, entertainment industry career advisor for The Stage Newspaper. "If your best piece does have such elements, think about how you can adapt that physicality to suit the online medium."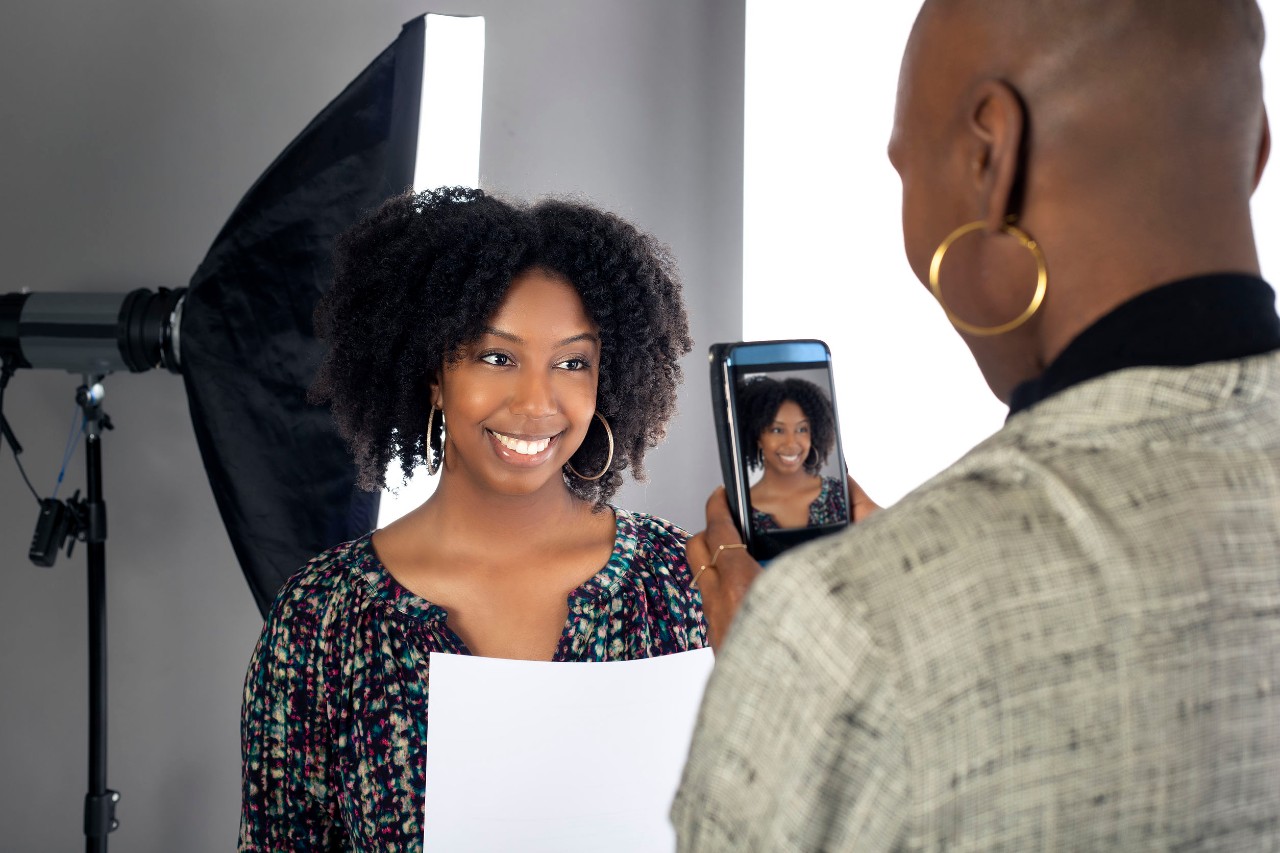 There Are Benefits to Live Virtual Auditions
Another option is live virtual auditions. In this case, students connect through Skype or Zoom and have one chance to perform their given piece. The director or teacher can ask questions and give the performer feedback.
"Barring any technological mishaps (connectivity issues, server crashes, etc.) the live virtual audition scenario could be a good way for each singer to connect with the Artistic Director and check in with their vocal progress," says Kenny Litvack, vocal coach and chorus management specialist at Chorus Connection. 
While many have complained about the audio quality of platforms like Zoom, you can at least get an idea of a performer's range and abilities.
Still, online auditions can create more stress for students and frustrate instructors, making them highly unpopular for some arts professionals. Chris Peterson, founder and editor-in-chief at OnStage Blog, says the risks of going live can actually outweigh the potential rewards. He sat through a series of auditions where candidates were in a virtual waiting room until it was time to perform. 
"If I'm being honest, I would find it hard to believe that any of the casting officials were able to get a clear evaluation of 50% of the auditions that day," he says. "For starters, there were sound issues. Due to the mics being used on the candidate's end, it would either pick up the accompaniment or not at all or it came in and out like waves. This also impacted [being] able to truly hear the singing as well." 
A highly-qualified candidate could ruin their audition just because their microphone didn't pick something up — potentially derailing some performing careers. 
The International School of Music in Potomac, Maryland, has several pieces of advice for students preparing for live virtual auditions. They recommend recording yourself first to see what your performance looks and sounds like so you are prepared for when it is done live. Students should also treat the virtual number as a real audition, dressing the part and remembering to engage with the director and smile.
Virtual Auditions Are More Equitable — Until They're Not
Another element of the "live vs. recorded" virtual audition debate is whether these auditions are fair to students of all backgrounds. 
The first argument against recorded auditions is that some students can invest in video equipment and recording space, a luxury others can't even consider. 
"By asking the candidates to film their own video, it implies that everyone has access to high-quality equipment and an appropriate filming location," writes violist Viola Altiste. "Although the panel should be listening strictly to the musical skill of the player, the reality is that someone who only had a smartphone available to them will be disadvantaged compared to someone who had a proper microphone and recording location." 
Altiste also points out that it's much harder to conduct blind auditions. An assistant would need to confirm the submission and then play it for the director while hiding the performer's identity.
There is a benefit to online auditions. Consider the high-stress experience of New York City students who need to interview and audition for their high schools. 
"Switching to an online application would likely save families time in what is usually a time-consuming whirl of weekends spent criss-crossing the city for in-person auditions," Christina Veiga reports at Chalkbeat. Instead of traveling to multiple locations across town, students would only need to upload a few videos to their ideal schools. 
However, as noted above, the virtual process can create barriers for students who now have to contend with lack of technology and space to confidently showcase their skills. 
"Virtual auditions present a huge barrier to the thousands of New York City students who still lack devices, and many, particularly those living in homeless shelters, don't have reliable internet," Veiga says. 
Whether or not the virtual audition is equitable depends on the situation. What might not be equitable at the high school level could create a fairer auditioning group as students start to audition for college. 
"[Bachelor of Fine Arts] programs, even programs in areas that might typically have a harder time getting to meet students across the country, will discover that they have a greater ability to interact, and fill their classes, with a larger range of young artists from different socio-economic, cultural, and geographic backgrounds," writes Tom Morin, cofounder and CEO at Polish Your Passion.
There's a drawback, though, and it's got nothing to do with the audition itself.
"One of the things we like for students to be able to do is walk around our facility and get a feel for the place," explains Dr. Eric Simpson, assistant professor of music at Maryville College in Tennessee. "The beauty of the space where we live, work and learn is really often a big selling point for our students."
Of course, this opportunity is lost in the virtual audition process.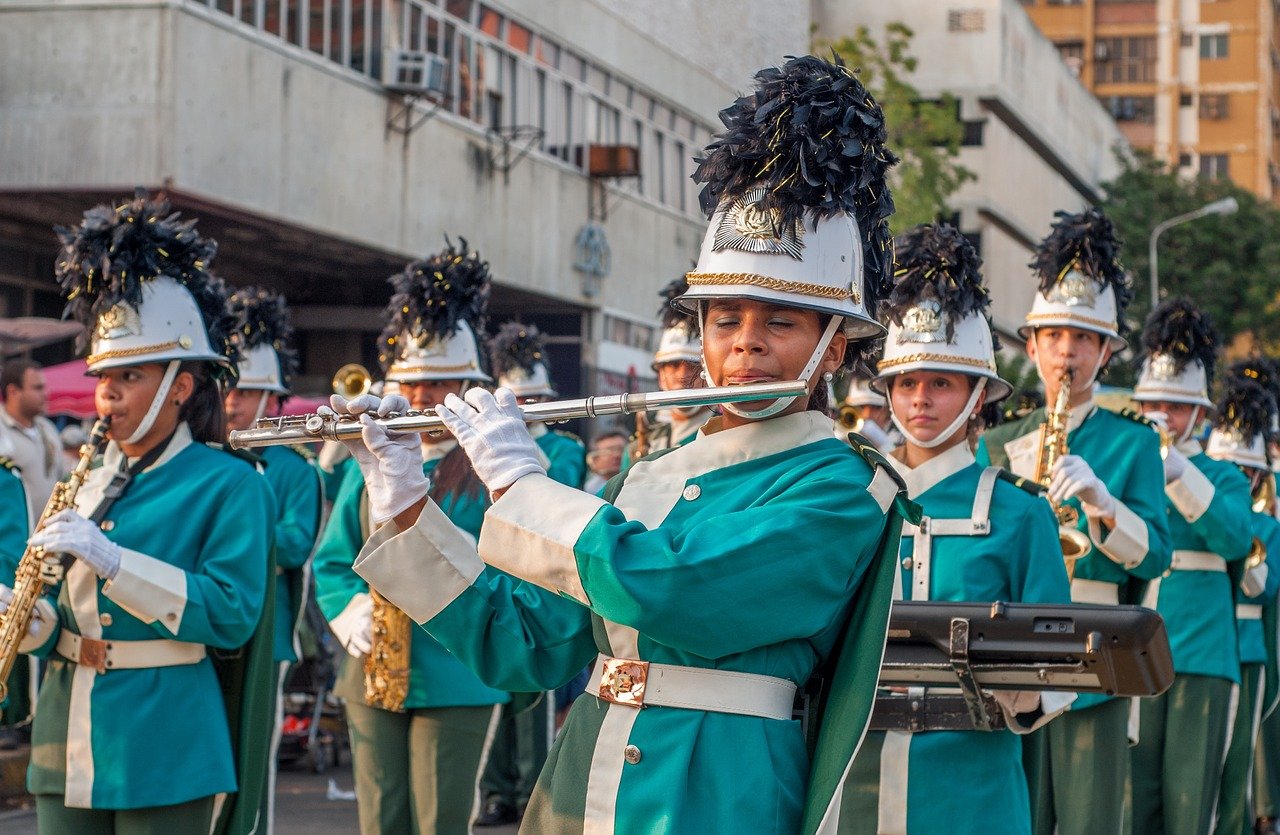 Remote Auditions Are Another "New Normal" 
As teachers set up virtual auditions for their ensembles, some arts professionals are starting to question whether this is another aspect of the pandemic that will change permanently, even when in-person auditions are safe. 
At the professional level, some casting directors are already touting the benefits of virtual auditions. The recorded performances allow them to better evaluate the actors.
"What we've been hearing from casting executives is that they love being able to go back to the links and re-watch the tapes, and can really dig down and focus," says Gary Marsh, CEO and founder of Breakdown Services, a Los Angeles-based casting notice service. Rewatching performances allows casting directors to compare them with others instead of working from memory and notes.
Actors' Equity, the union for stage actors and managers, offered protocol for auditions during the pandemic. In an article for Backstage, Alex Ates recapped their guidelines, including advice for actors who needed to adapt to virtual auditions. The union specified that callbacks should be in-person, even if the initial round of auditions is held virtually. These callbacks should only be held once it's safe to return. 
However, the current guidelines likely aren't a sign that virtual auditions will become standard. The union plans to limit virtual auditions in the future, highlighting how this is not a permanent move. 
Regardless of whether your auditions are live or pre-recorded (or even in person this year), you can still take steps to help students feel more comfortable and thrive in the audition environment. Tamarie Sayger, a music teacher and podcaster at Crossing The Break, created a guide to help students audition at their best. This includes creating mock audition scenarios where they learn to play under pressure and forming healthy audition habits to guide them through the process.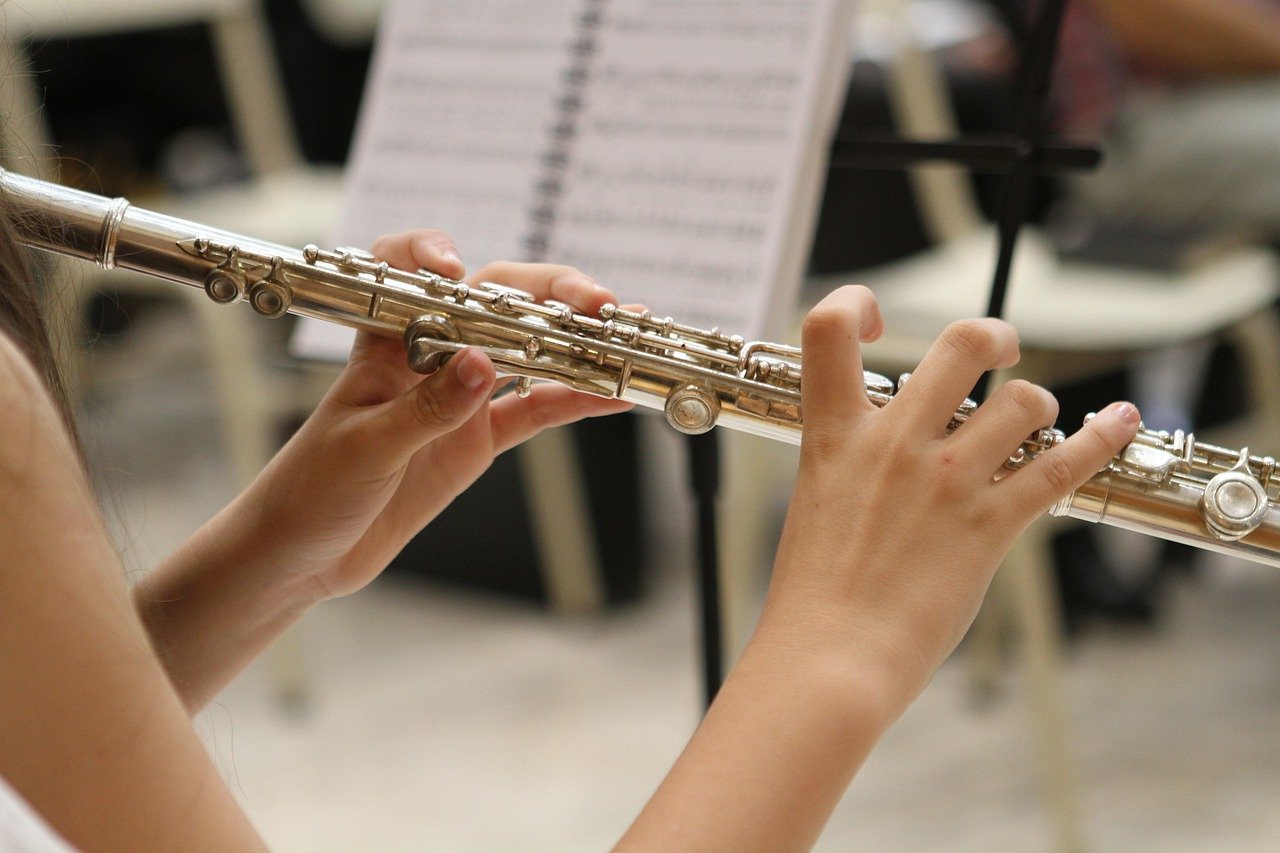 The Audition is Only the First Part
For educators, the auditions for the upcoming school year or upcoming performance kick off dozens of other challenges related to creating art during the pandemic. 
Some theater companies are putting on virtual shows performed live to empty houses. This creates its own unique set of challenges.
"Some shows do not allow you to stream or record your productions so that was limited as far as picking what show," says Amy Jo Parish, technical manager at the Charlotte Performing Arts Center in Michigan who collaborated with the Charlotte High School performing arts program to stage a performance. "The biggest challenge is scheduling because we no longer have the natural time after school lets out to gather in the auditorium to do an in-person rehearsal," she adds.
However, the shows keep going on, with students auditioning remotely and then attending rehearsal from their homes. Most students are happy just to be playing alongside their friends, even if there is a computer screen between them.
"Theater is one of the best-case scenarios for remote learning because we can cultivate so much independence in students to have agency over their own creativity," says Daniel Nakawatase, theater arts director at St. Anthony High School in California. 
The audition process will always be stressful, whether you are evaluating students in-person, live online or from recordings. As an educator, the best thing you can do is to create a fair, equitable experience for as many students as possible.
Images by: rawpixel/©123RF.com, Rommel Canlas/©123RF.com, WikimediaImages, brendageisse