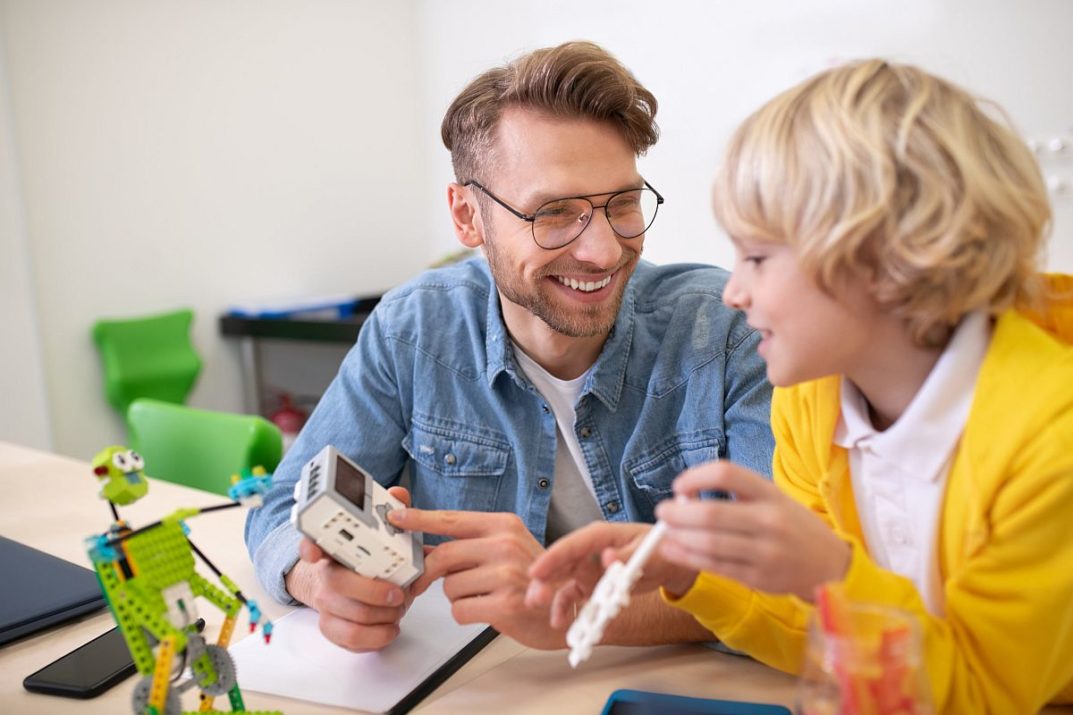 They say it takes a village to raise a child, which means it takes a small city to support students throughout the school year. School is where most kids spend the majority of their waking hours. It is where they learn to socialize with their peers and engage with authority figures.
In addition to teachers, there is a whole subset of this city that works to support students in niche ways: paraeducators. These teaching professionals often take on thankless tasks or work outside of their job descriptions to help students.
Teachers: your paraeducators are a huge asset to the classroom. You can support these team members to make them even more effective in their roles. Here's what paraeducators need and how their roles are evolving in schools.
Get To Know Your Paraeducator
Teachers are notoriously overworked and facing burnout, which means they will turn to any extra set of hands for support. Oftentimes, paraprofessionals step into this assisting role. Unfortunately, this means that some paras feel more like interns or student teachers than certified professionals.
"Administrators often take advantage of paraeducators' flexible job descriptions, piling on more and more duties," writes Nora De La Cour, a high school teacher and adjustment counselor. "Paras assume miscellaneous roles throughout school buildings, handle redirection and discipline for entire classes, and, frequently, act as substitutes when teachers are missing."
It's not uncommon for a teacher to send a paraeducator to make copies or watch the classroom when they need to step out. While many paras are willing to help, they have expertise beyond assisting teachers.
"Just like every class of students, every teacher and paraeducator partnership is unique," writes the team at Responsive Learning. "Because it all comes down to the needs of the student and their [individualized education plan], it is important to remember to be flexible in your roles in the classroom so you can adjust to what will best benefit your students."
This isn't to say that you should limit your para's tasks to the role they were assigned. When you start to collaborate with this professional, you may find that your entire classroom benefits from their presence.
"While the teacher instructs students through lessons, the paraprofessional may work with a small group of students who need extra help," says Emily Cummings, a behavior specialist at the Issaquah School District. "The paraprofessional and teacher together act as a team to offer as much support to students as possible, also allowing the teacher to focus on their primary responsibilities."
If a reading specialist is helping one student with reading, other students who are struggling may benefit from their insight. These students can get help while the teacher works with other kids in the classroom.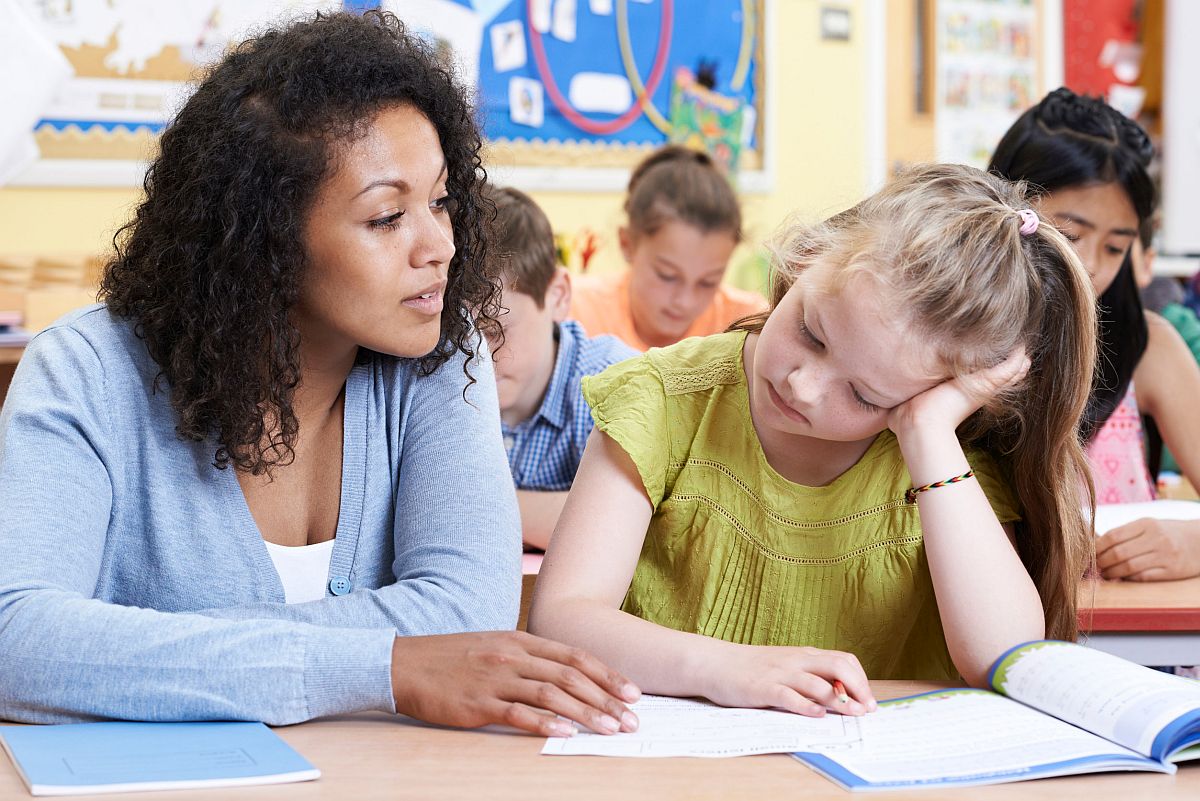 Paraeducators Belong in the General Classroom
There are two types of classrooms in each school: general classrooms and specialized. Specialized classrooms include rooms for English language learners, special needs students, and other niche groups that benefit from targeted instruction.
It's common for teachers to forget about paraeducators when their students leave the room to enter these specialized classes. This is why there is a push to further integrate special needs classrooms with the general learning environment.
"When [integration is] done well, they're there helping everyone," says Melissa Brydon, a literacy implementation specialist at the University of Florida Lastinger Center. "When you can't tell which of the kids in the classroom has the disability, that's true inclusion."
A literacy specialist can help almost any student build up their skills to break down complex words and use context clues. The skills a paraeducator teaches your elementary students can still be relevant in 10 years when they take their SATs.
Not only does integration help students academically, but it also boosts social skills and social-emotional learning.
"Paraprofessionals should be part of the instructional team, working under the direction of a special education teacher or specialist, using modifications and adapted materials that will support the student's independence," writes special education teacher Tim Villegas, director of communications at the Maryland Coalition for Inclusive Education and founder of Think Inclusive. "Their role isn't only to support academics, but also to facilitate social interactions with nondisabled peers."
Students with disabilities are less likely to feel "othered" if they have opportunities to learn and play with peers their age. Plus, nondisabled students can develop greater acceptance and understanding of disabilities in an integrated classroom.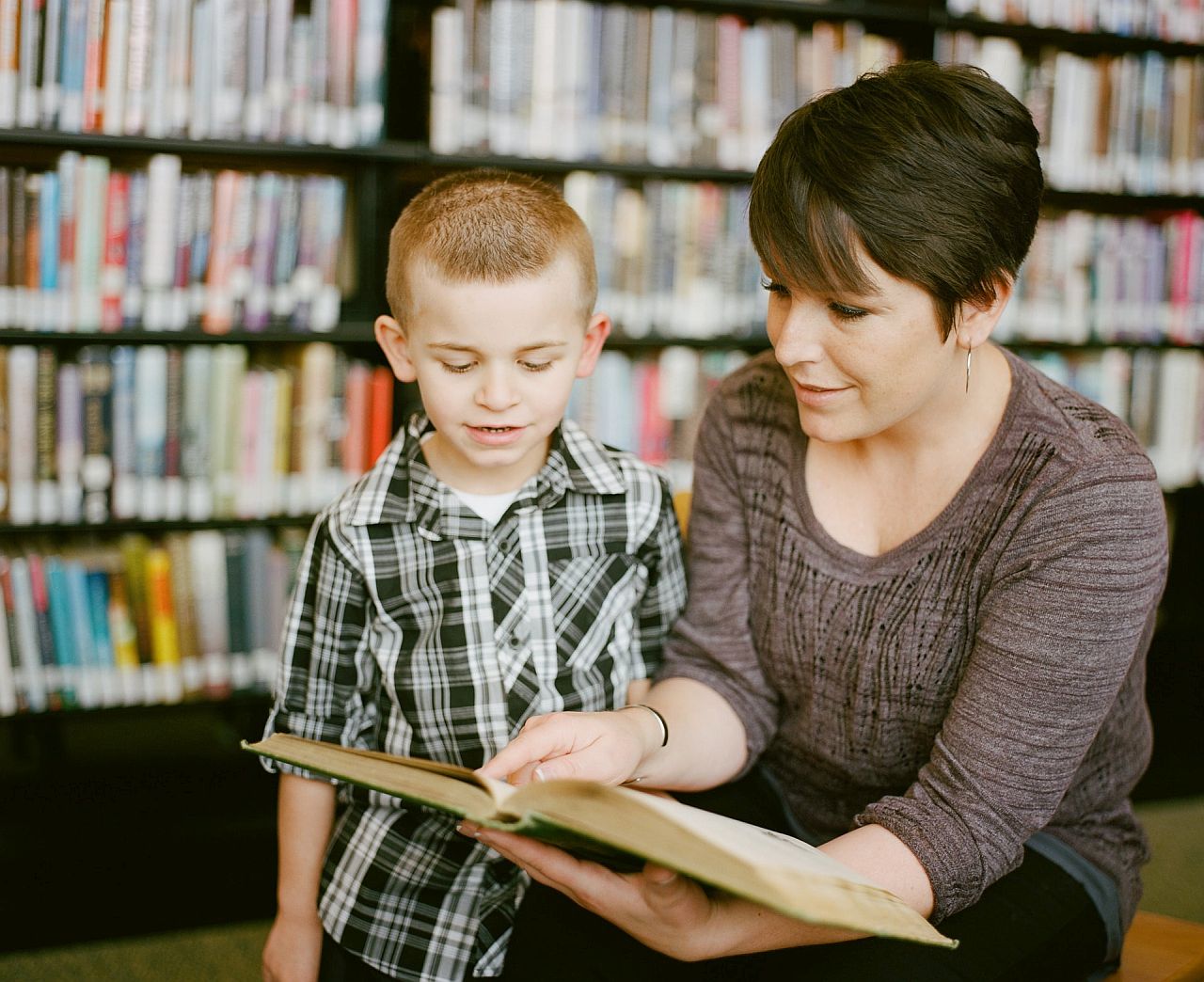 Paraeducators Can Open Doors for Kids
In the same way that a single teacher can change learning forever for a student, a paraeducator can have a significant impact on the lives of the students they work with. As a teacher, you might struggle to help some students develop foundational reading skills, but a reading specialist will have extra training they can use with different approaches and games they can try.
"If you don't have a teacher that has a strong background in word work, or how to crack the code of reading, they're not going to know how to target specific needs and then support the child in their classroom," literacy specialist Rachel Logan tells the Hechinger Report. "They'll farm them out and say, 'Something's wrong with this kid.'"
Many educators find this work incredibly rewarding. They can provide solutions and connect with students when the general teachers have grown frustrated. Paraeducators know that the skills they teach are essential to students moving forward.
David Thomas, elementary school technology paraprofessional and Delaware 2022 Educational Support Professional of the Year, knows that key tech skills will be necessary for students as they get older. He does his best to prepare every student he meets to use key tools that most adults use daily.
"Technology is more than video games, tablets, and phones," says Thomas. "Use of a mouse for precision and the ability to type proficiently are essential. Often I hear back from their teachers how advanced [my students] are when they move on to their next school."
Additionally, paraeducators have been on the front lines of the COVID-19 pandemic. Few paras had the luxury of staying home or working with students remotely.
"When they said stand three feet away or six feet away, paras have to be inches away," says Lisa Larsen, president of the Boulder Valley Paraeducators Association. "If you're helping a child with reading, you're not standing across the room."
Larsen says paraeducators were one of the first ones back during the pandemic. While many general teachers continued meeting with students online, paraeducators arrived to help special education students who were already attending class and receiving services in person.
A paraeducator is more than just an aid for a specific student or an assistant to help you manage the classroom. They can prepare students with key skills and provide connections in ways you might not think of.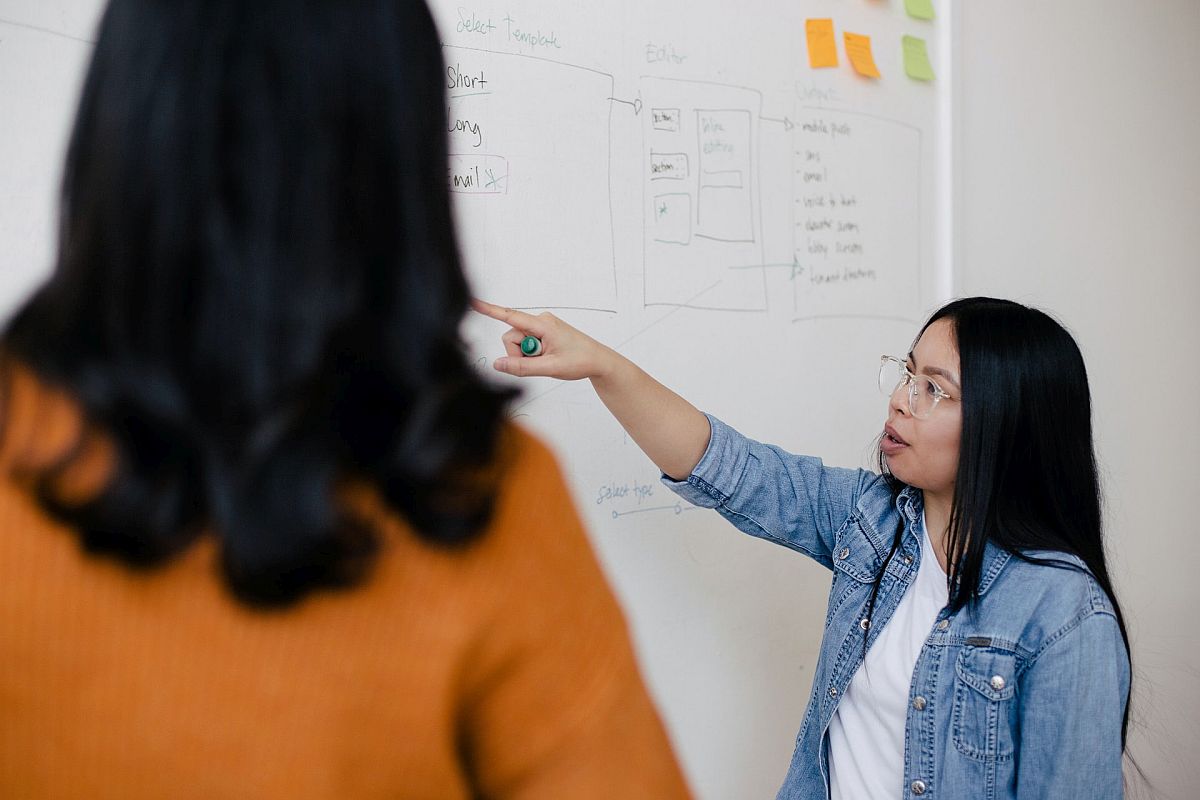 Offer Support and Training to Your Paras
While paraprofessionals give back to the schools, teachers and the students they work with, they can also use some support. As a teacher, you can take steps to make your paras feel valued and included.
Special education teacher Stephanie DeLussey encourages including paraeducators communications to parents about the classroom and upcoming events. This inclusion allows paras to be better informed and able to prepare their students for what to expect.
Teachers who proactively include paraeducators can set the tone for inclusion in the total classroom experience. Your paras want to know that you see them as a partner, not an assistant. Together, the two of you can ensure that every child gets the educational resources they need.
Listen to what your paraeducator says they need. You may be able to work with administrators to fund additional training or secure resources for your para. Many of these professionals feel just as exhausted and overwhelmed as general educators — especially coming out of the pandemic.
"My training included a series of lectures from administrators and a presentation from school counselors about how to care for a student's emotional needs," says Bethany Clarke, a paraprofessional since 2021. "After that, I was on my own. I only saw other paraprofessionals during my half-hour lunch, so I felt isolated and uncertain about how to do my job. It was very stressful to begin working with kids who had severe disabilities that I didn't know much about."
The Need for Paraeducators Is Growing
Educators are increasingly realizing the benefits of working with paraprofessionals to offer differentiated learning to students. You can't expect 30 students in a classroom to all learn the same way and at the same speed. Learners are diverse and face different challenges.
For example, students returned from remote learning at different levels. Some worked ahead while others struggled to keep up. Families of immigrants and students who lack English fluency often fell into the latter group.
"Remote schooling presented a huge challenge for families who speak languages other than English to untangle problems with technology and questions about their children's progress," writes Reema Amin, a reporter for Chalkbeat New York.
While teachers are doing their best to support students — like developing more group work, oral lesson plans, and even offering one-on-one tutoring in their personal time — demand for translators in the area remains high, Amin explains.
Schools also struggle to staff paras who understand neurodiverse learners. As researchers learn more about autism and develop better diagnosis protocols, demand for paraprofessionals to work with these students will increase. At present, many parents will move their children to different districts if they don't feel supported at their current schools.
"No one knows exactly how many families move, or want to move, for better autism services in the United States, but some evidence suggests that the desire to do so is common," writes science journalist Marta Zaraska. She cites an unpublished report of 969 caregivers of people with autism, which found one in five moved to get higher quality services.
This highlights the shortage of paraeducators. A well-staffed school would have both specialized instructors who work with students in targeted classrooms throughout the day and paras who move around with students in the general education classroom. Unfortunately, with nationwide staffing shortages, paraeducator positions are going unfilled which means schools can't offer those services to parents.
To counter this, groups are working to provide training and support for paraprofessionals.
"It's so important for veteran teachers and school leaders to reach out to and engage with [educational assistants] pointing out their strengths, commending them for the value they add to the classroom, and raising the question of whether they might want to obtain a license and move into a lead teaching position," write Laura Delgado, Kristin Baese and Ally Hauptman in an article for Phi Delta Kappan, a professional journal for educators.
Teachers that effectively work with their paraeducators understand that these professionals provide value to their classrooms. Paras have their own sets of skills and knowledge that can help almost any student. When both parties collaborate, the entire classroom benefits – and the students who need help the most get the support they deserve.
Images by: zinkevych/©123RF.com, highwaystarz/©123RF.com, Adam Winger, Jason Goodman