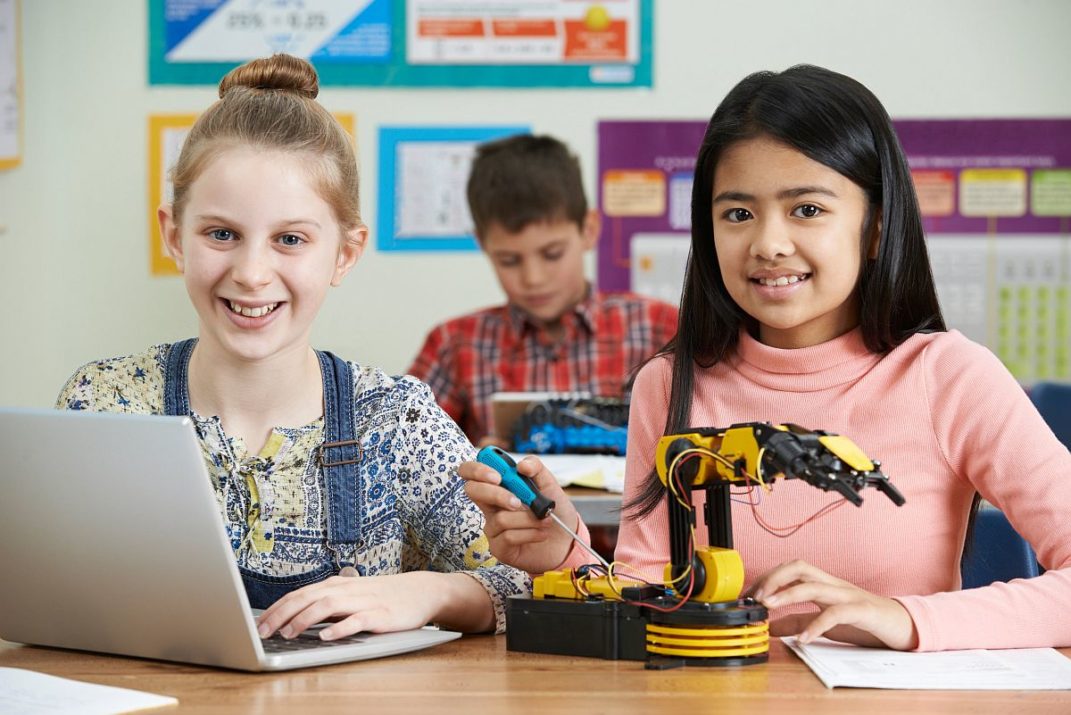 Robotics and artificial intelligence (AI) are part of our daily lives. AI tools help us choose songs on apps like Spotify and Pandora. Robots make it easy to order items online and complete tasks that humans can't handle. As a teacher looking to introduce students to real-world concepts, it makes sense that you would want to bring AI and robotics lesson plans to your classroom.
Almost any educator can incorporate robotics or AI in their lesson plans. It doesn't matter if you teach advanced math in high school or elementary school art: There is always space to incorporate technology into a learning environment. Here are a few resources to build lessons along with tips to plan your activities effectively.
How To Bring AI to Your Classroom
The first thing to remember as you develop AI-centric lessons is that technology isn't just for students who love science and math. You don't need to appeal only to those students who will enter STEM fields and are interested in tech advances.
"AI is increasingly pervasive in our daily lives," says Krista Glazewski, professor and department chair of instructional systems at Indiana University Bloomington. "Not every learner will become an AI scientist, but all of us have a stake in the future of technology."
Consider the development of C.L.Ai.R.A. by Create Labs, the first Afro-Latina AI in history. Her job is to "learn about the community's needs and how I can best serve them." C.L.Ai.R.A. will become part of schools and communities to understand the resources various neighborhoods and cities need. The implications of this AI go well beyond technology — she can have social, political, economic, and parental impacts on the communities she visits. C.L.Ai.R.A. is more than a robot in a lab, she is part of society.
AI systems like C.L.Ai.R.A. also highlight how varied machine learning and technology can be. You may be able to develop a lesson plan entirely around the definition of AI.
"Trying to define artificial intelligence is a bit like asking about the meaning of life: You will get a slightly different answer from everyone," says former teacher Alexandra Frost in an article at EdTech. "At its core, AI is an area of computer science addressing the simulation of intelligent behavior in computers."
Calculators were once considered AI, Frost notes, although now people associate the term with machine learning and complex data systems.
There is additional good news for teachers who want to incorporate AI into their lesson plans: You don't need to be a tech expert. While your technology paraeducators will likely be eager to help, you can incorporate AI tools without a computer science background.
"While we all have our areas of certification or specific grade levels that we teach, artificial intelligence is something that should and can be taught at all levels, regardless of a teacher's experience in this field," says Spanish and STEAM teacher Rachelle Dené Poth. "It's important that we learn from our students and give them a chance to become the creators and thrive in a way that meets their specific interests and needs which leads to more authentic and meaningful learning."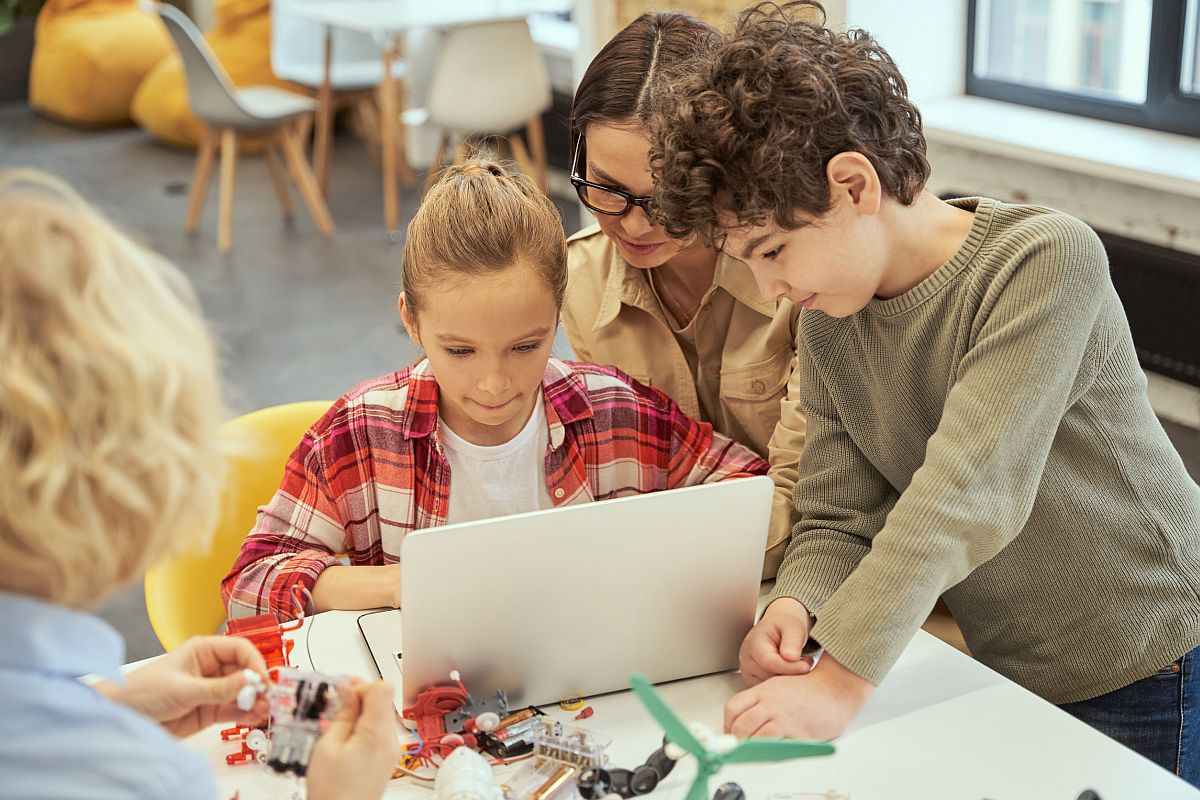 Artificial Intelligence Lesson Plans and Resources
To further prove that you don't need an advanced technology background to develop AI lesson plans, consider some of the resources that are at your fingertips.
AI for Teachers is a website dedicated to providing artificial intelligence information to teachers. The group offers webinars, conferences and other resources for teachers who want to explore this concept and develop lesson plans around it. By empowering teachers, more students have a chance to learn about AI before they leave school.
Another resource you can turn to is Day of AI by the Massachusetts Institute of Technology. There are curriculum options for various grade levels that you can bring to your students. For example, elementary school students can learn what it means to teach machines. Middle school students can discuss whether or not machines can be creative.
You can also find specific lesson plans online that are built around key concepts. The team at Science Buddies shares an engaging lesson plan about using AI to identify facial expressions. Students can teach a computer to recognize a happy, sad or angry face based on drawings. This lesson also comes with discussion questions. What are the societal benefits of having this technology? What are the potential drawbacks? This is a good lesson for both activities and discussions.
"You might think you need to start from the ground up, but you may also be surprised by how much your kids already know about AI," says Robyn Ewing at Bricks 4 Kidz. "They probably understand how algorithms work, like Google's autocomplete features and suggested videos on YouTube."
These discussions can help you learn what parts of AI your students are interested in, guiding you to create future lesson plans and projects that tap into these curiosities.
How To Bring Robotics to Your Classroom
In the same way that AI lesson plans can fit into almost any grade or course, you can incorporate robotics in your classroom.
"Technology is now more than just a tool to learn about science and math; it has also become an avenue for creative exploration," writes the team at LearnOBots. "With different kinds of robots including nano and micro-robots, children can now use technology and coding to invent and build their own robot designs."
Robotics is inherently creative. Students identify problems and form unique solutions for them. This is creative problem-solving at its finest.
"Robotics for kids is mostly about the joy of creating something new and unforeseen, the suspense of seeing whether it will turn out to be functional, the excitement at seeing one's thoughts and imagination manifested into tangible reality, and the confident belief in one's progress," writes Priyanka Reddy at coding platform Codingal.
For a good starting point, Jorge Valenzuela, education coach and author of "Rev Up Robotics: Real-World Computational Thinking in the K–8 Classroom," gives examples for using robotics in math, science, language arts, and social studies classrooms. While robots in math class can be programmed to solve problems, language robots can correct grammar or check sentence structure.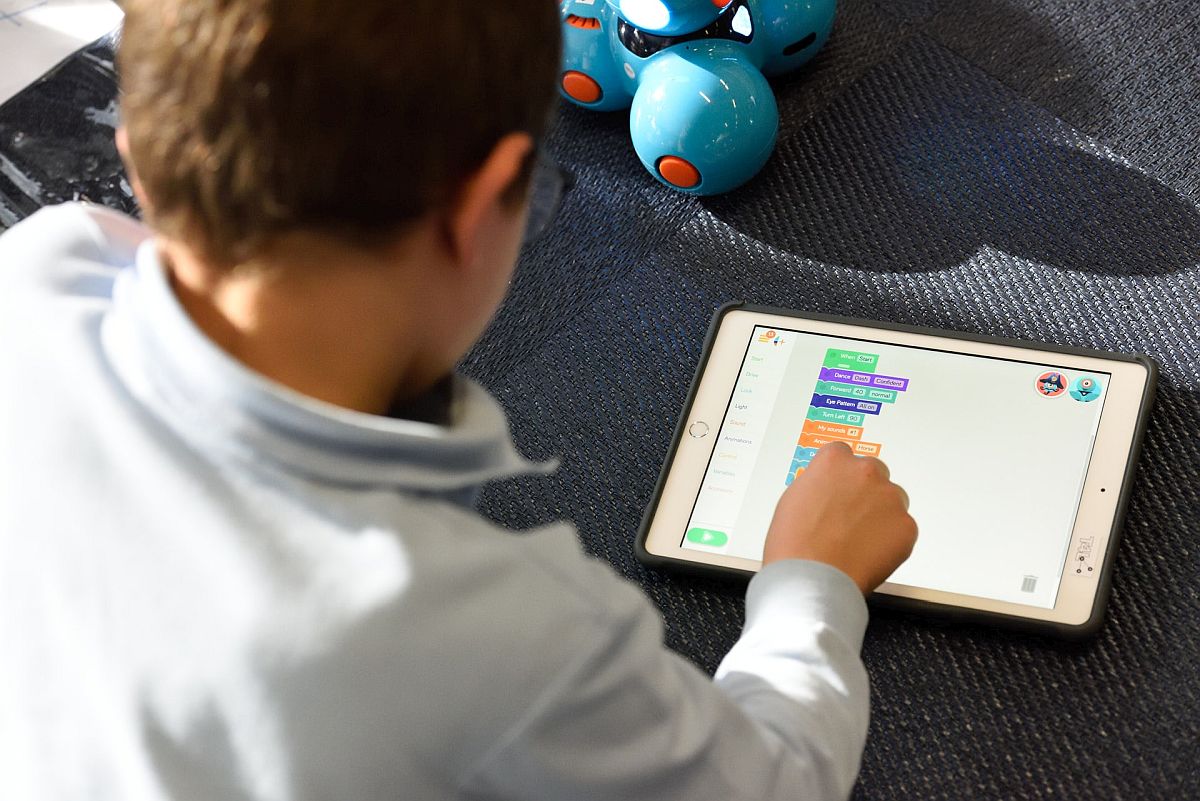 Resources for Robotics Lesson Plans
As you develop your robotics lesson plans, collect the right tools for your needs and identify your goals for incorporating robotic tools and friends within your classroom.
"Have clear objectives," says Michael Hilkemeijer, course facilitator at teacher development provider ICTE Solutions Australia. "As with any planning to do with technology in preschool, you do need to identify the specific learning objectives that you want the robot to help you achieve and then only use the robot for that purpose."
Grade six science teacher Kimberly Fogarty created a guide with examples of robots enhancing lessons in the classroom. "I've found that the best way to help teachers integrate robots into their lessons is to identify the skills they're looking to teach and demonstrate how they can accomplish it with classroom robots," she writes.
The team at YoungWonks shares multiple robotics apps and tools you can bring into your classroom. They highlight how learning robotics used to be limited to college students and advanced high schoolers. However, kids of all ages can explore this technology and learn how robotics impacts their lives.
Additionally, Idaho Public Television has dozens of lesson plan activities you can use for younger learners. You might also be able to use these concepts for students in more advanced grades.
Robotics lessons aren't just for science-minded students and artificial intelligence projects aren't limited to high school learners. You might be surprised how quickly your students understand AI and machine learning concepts and then apply them to various subjects.
Images by: highwaystarz/©123RF.com, konstantinraketa/©123RF.com, stem.T4L