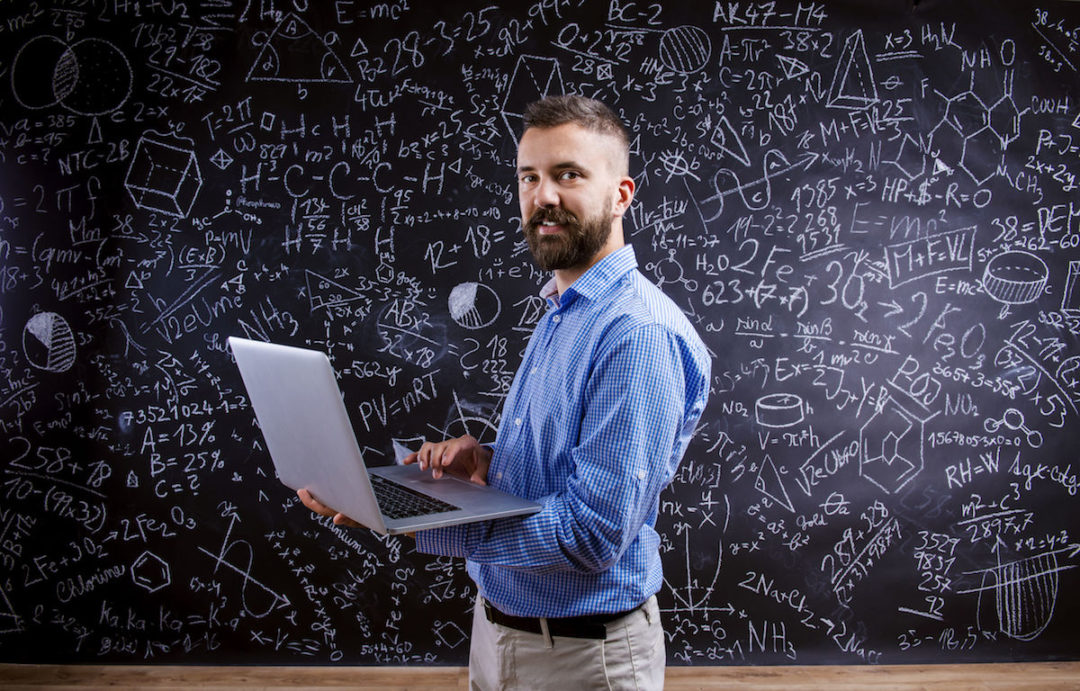 When students have questions about the world or need a little homework help, YouTube is often one of the first places they look. For teachers, this process is no different. In fact, teacher bloggers and educators of all subjects have taken to YouTube to share their practices and pedagogies. Here are 15 inspiring and helpful teacher vloggers to follow this year.
Pocketful of Primary by Michelle Ferre
Michelle Ferre is a bubbly teacher with a passion for helping fellow teachers pursue joyful, well-rounded lives. In addition to classroom management, lesson planning and building student relationships, she shares details about leading a healthy lifestyle on Pocketful of Primary.
Ferre's passion for wellness and running folds perfectly into her YouTube channel as she explores what it's like to train for a marathon while juggling a teacher's busy schedule. She also talks about her personal experiences with building a community at school, making time for family and overcoming anxiety.
The Kinderhearted Classroom with Elizabeth Coller
If you're looking for inspiration on a creatively organized classroom, Elizabeth Coller's YouTube channel is a must. She features a number of classroom tours on The Kinderhearted Classroom, where teachers can get an insider look into her beautiful space. The videos feature tips on how to create organized take home folders, make DIY crate seats and install a classroom mural.
Coller also shows how she buys classroom materials and furniture from budget stores, which is great for teachers who want to create functional, enjoyable spaces for students without spending a fortune.
Teacher Tech by Alice Keeler
Google certified educator Alice Keeler launched this YouTube channel which focuses on Google Classroom. Equal parts tech-savvy and relatable, Keeler is the perfect person to help other teachers learn the ins and outs of edtech.
Tune into Teacher Tech for an array of tips on mastering Google Classroom's functionality, from creating forms and adding lesson plans to sharing documents and creating grading workflows. You'll also get the latest updates on Google Classroom and how to use them.
Smartie Style by La Tawnya Robinson
La Tawnya Jackson documents her challenges, inspirations and successes on the YouTube channel, Smartie Style. Her series, "A Year in the Life of a Fifth Grade Teacher" (which you'll find under Playlists) offers a deep look into the daily life of teachers. Jackson's videos on essential financial tips for teachers, and how to avoid negativity and build positivity in the teachers lounge, are must-watch vlogs.
In addition to being a supportive and reliable source for educators across the country, Jackson also provides comedic relief with her silly, yet personal approach to the everyday antics of educators.
FriEdTechnology by Amy Mayer
Gifs, gamification and google drawings are just a few topics explored on Amy Mayer's YouTube Channel. The speaker, educator and technologist founded friEd Technology to make education technology more accessible to teachers and more engaging for students.
Her videos includes information on using Google Classroom for both novices and teach-savvy teachers. You can also find videos on other aspects of teaching, including project-based learning, and using screencasting technology and gamification.
Teacher Cast Network by Jeffrey Bradbury
Jeffrey Bradbury is a go-to resource for all things classroom technology. Having founded the TeacherCast Educational Broadcasting Network in 2011, Bradbury is passionate about helping educators successfully implement technology in their classrooms.
His most popular videos, which each have view counts over 160,000, are "How to Create a Booklet on Mac" and "50 Things You Can Do with Google Classroom." Bradbury's videos are watched by teachers across the nation because they always hit the mark when addressing new and pressing topics teachers are facing.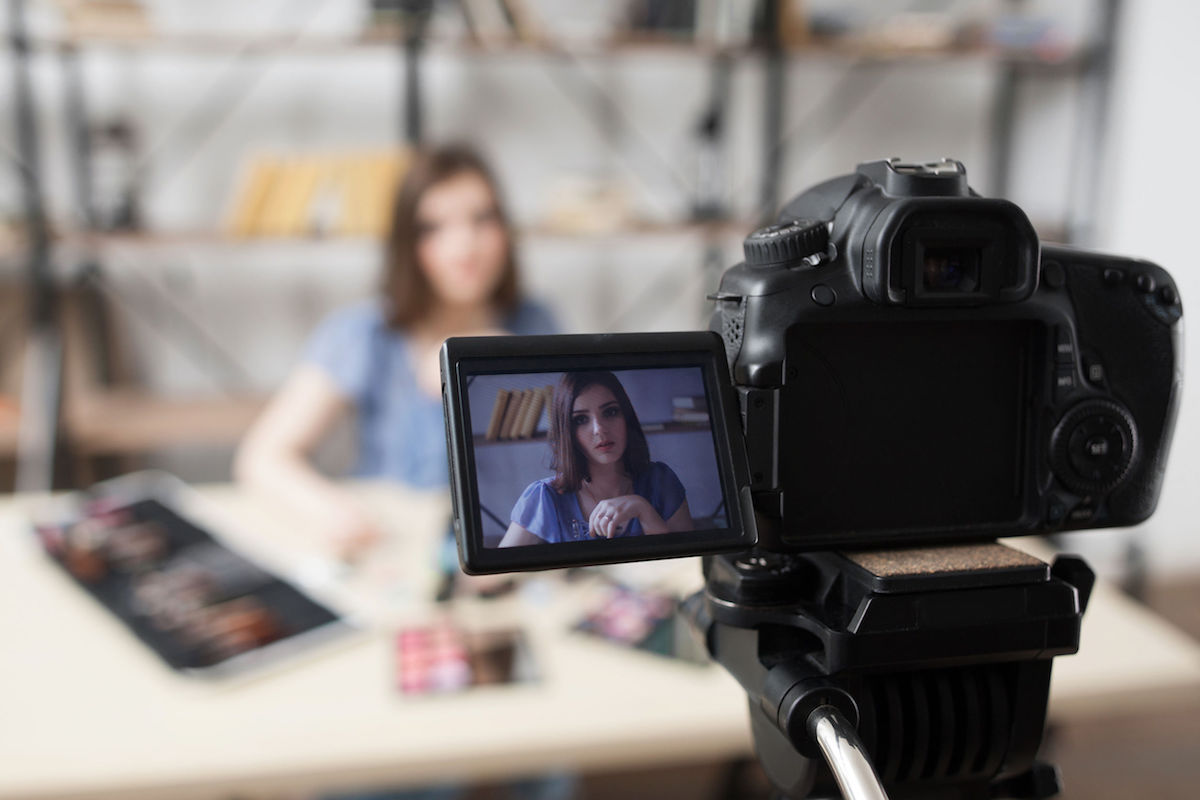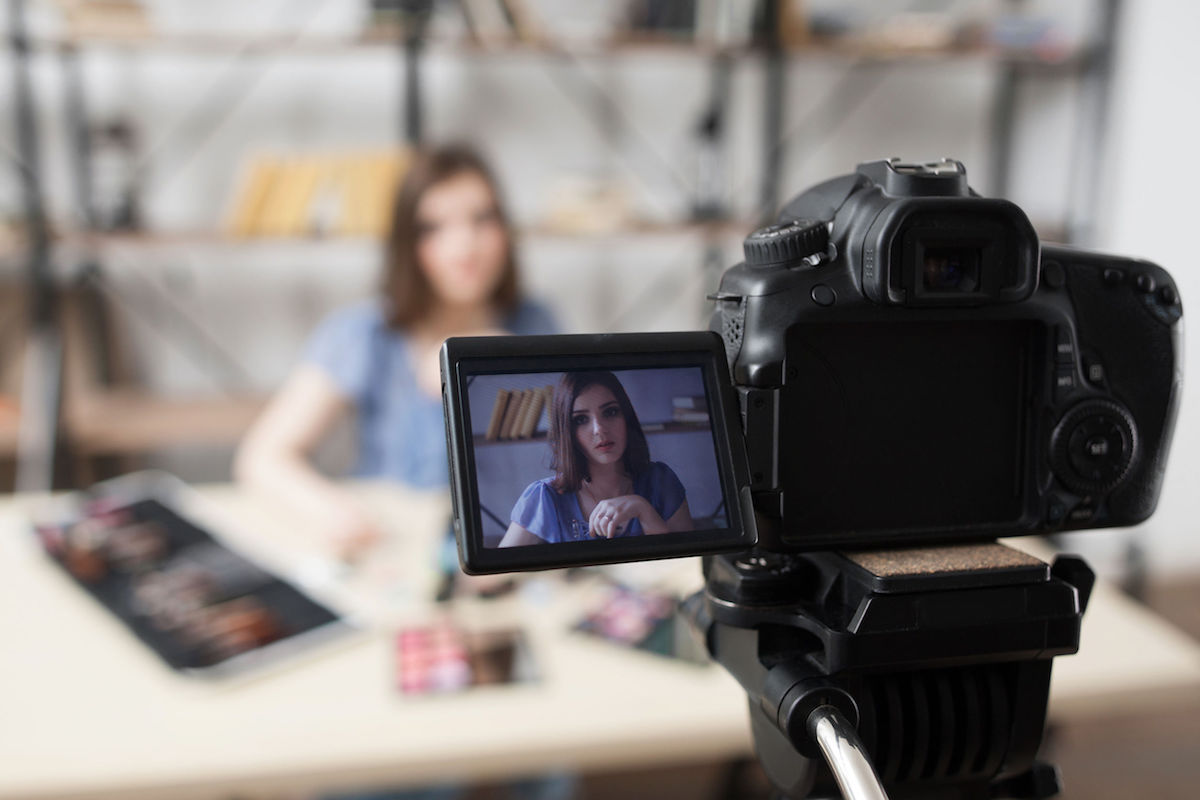 Early EDventures by Shelley Coates
Third grade teacher Shelly Coates rose to fame quickly after starting her YouTube channel, and it's easy to see why. For one, her playful and upbeat attitude makes it feel like she's a trusted, friendly colleague.
Secondly, Coates is open about both her willingness to learn and her eagerness to share all the knowledge she's acquired. This makes her channel feel less like an educational page and more like a supportive community. Her Day in the Life of a First Grade Teacher series features topics like how to teach math through music, how to make anchor charts and what her 5am before school routine looks like.
Teacher Life by Darin Nakakihara
Fourth grade teacher, father and dog owner Darin Nakakihara runs this hilarious YouTube Channel. Teacher Life is as much about life inside the classroom as it is about life outside the classroom.
Nakakihara's creative and fun approach to life spills over into these videos, and you'll find tutorials on how to set up a Canvas homepage, how to teach digital citizenship and how to flip your back-to-school night. Come to Teacher Life for the entertainment, stay for the knowledge.
The Lettered Classroom by Bridget Spackman
Bridget Spackman is a fourth grade ELA teacher in Pennsylvania who shares everything about teaching and learning on her blog and YouTube channel, The Lettered Classroom. Some of her most popular videos are about classroom management and organization.
Her most popular videos include "Behavior Management in the Classroom," My Morning Work Routine" and "A Day in the Life of a Teacher." Her down-to-earth personality helps motivate and inspire teachers to do their best with pride.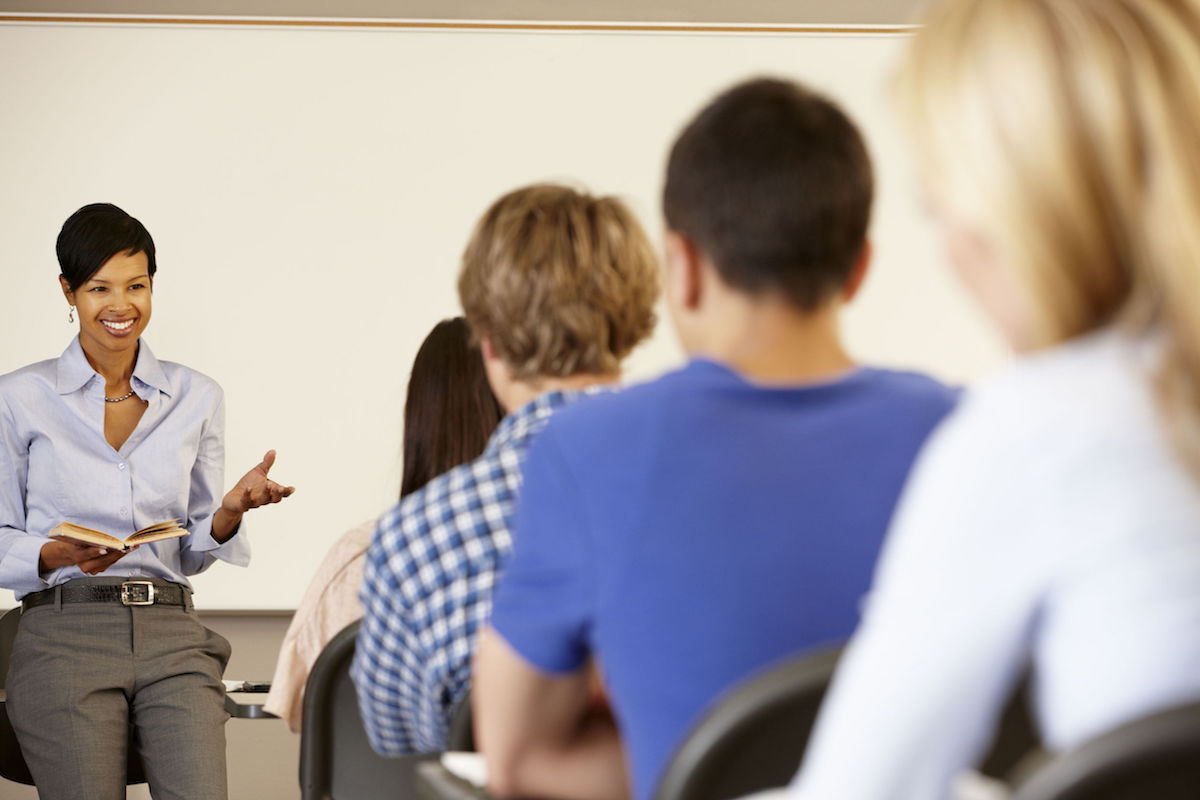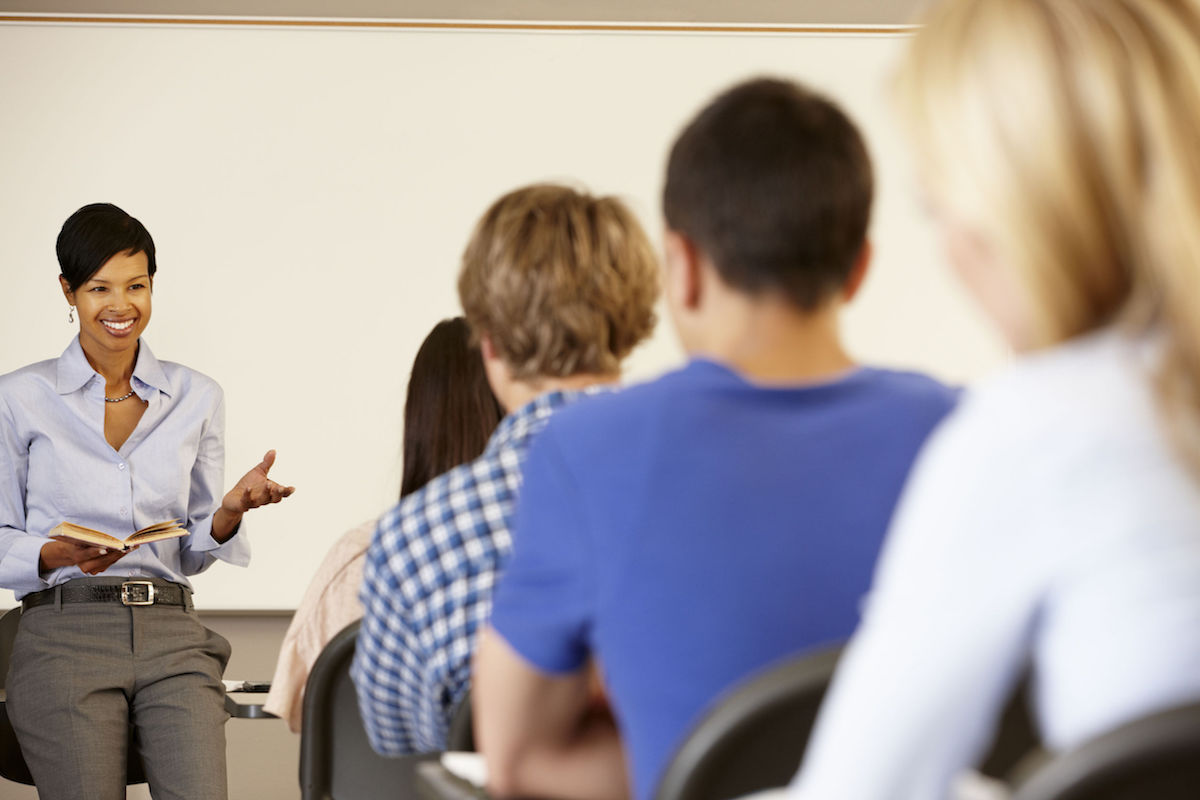 Real Rap with Reynolds by CJ Reynolds
CJ Reynolds is a literature teacher who helps over 27,000 YouTube subscribers feel more confident and comfortable in the classroom. He also gets real about life and teaching, covering topics that many YouTube educators wouldn't dare to.
Here, you'll honest advice on how to teach while heartbroken and what it means to create a culture of kindness in a hateful world. Whether "Lord of the Flies" or Shakespeare, English and Literature teachers can also tune into Reynolds' videos for advice on teaching classic works in a new age setting.
One FAB Teacher by Miss May
The One FAB Teacher YouTube Channel was made to accompany the blog of the same name. Miss May is a primary school teacher who believes sharing the power of love and kindness with students is important.
She's also a fan of organization, and some of her most popular YouTube videos offer ideas for managing, organizing and preparing the classroom. While she signed off YouTube in early 2019, her content is still relevant for educators everywhere. Whether you're struggling with staying consistent as a teacher or you're not sure how to keep kids' attention, Miss May has a video for all of your questions.
Richard Byrne by Richard Byrne
Have you ever wondered how to share Google slides through a QR code? Or how to map distances on Google Earth?
Former high school teacher Richard Byrne digs into these specific inquiries for an interesting YouTube channel with over 14,000 subscribers. Byrne's channel is aimed at providing free directions, tips and tricks for using the most popular education apps and websites. He also has a blog for teachers who prefer to have detailed written instructions to accompany their videos.
Bond with James by James Lyas
Educator James Lyas has experience as a teacher, district level instructional specialist and campus administrator. His diverse professional background makes him well-suited to guide teachers through engagement techniques, professional development and instructional support. Lyas' vlogs get real on topics like how to teach when you have attention deficit disorder and how to build rapport with students.
His "The Life of a Teacher" series focuses on weekly life as a science teacher, looking at everything from reorganizing chemical supplies to preparing for standardized tests.
That One Happy Classroom by Fernanda Sandoval
That One Happy Classroom is a vlog by kindergarten teacher Fernanda Sandoval. She's a top pick for teachers because of her fundamental insights on life as an educator. She's not afraid to show anything, from showing how she prepares for a teacher meet and greet to what classroom purchases she regrets.
Her vlogs are also filled with tips on how teachers can feel their best at school, with confidence-boosting videos on teacher outfits of the week, impact driven teaching and how to get back in the game after a long holiday break.
Too Cool for Middle School by Megan DuVarney Forbes
Middle school history and English teacher Megan DuVarney Forbes is a firm believer in ethics and justice, and her YouTube channel reflects that. She talks about why she wants to use her platform as an ability to inspire people and serve as a role model for doing good in the world, rather than being an influencer.
The content she shares is certainly aligned with this mission. Teachers can benefit from her tips and encouragement playlists, with topics ranging from creating teacher goals to what to consider before teaching about Rosa Parks.
Images by: Jozef Polc/©123RF.com, golubovy/©123RF.com, Mark Bowden/©123RF.com