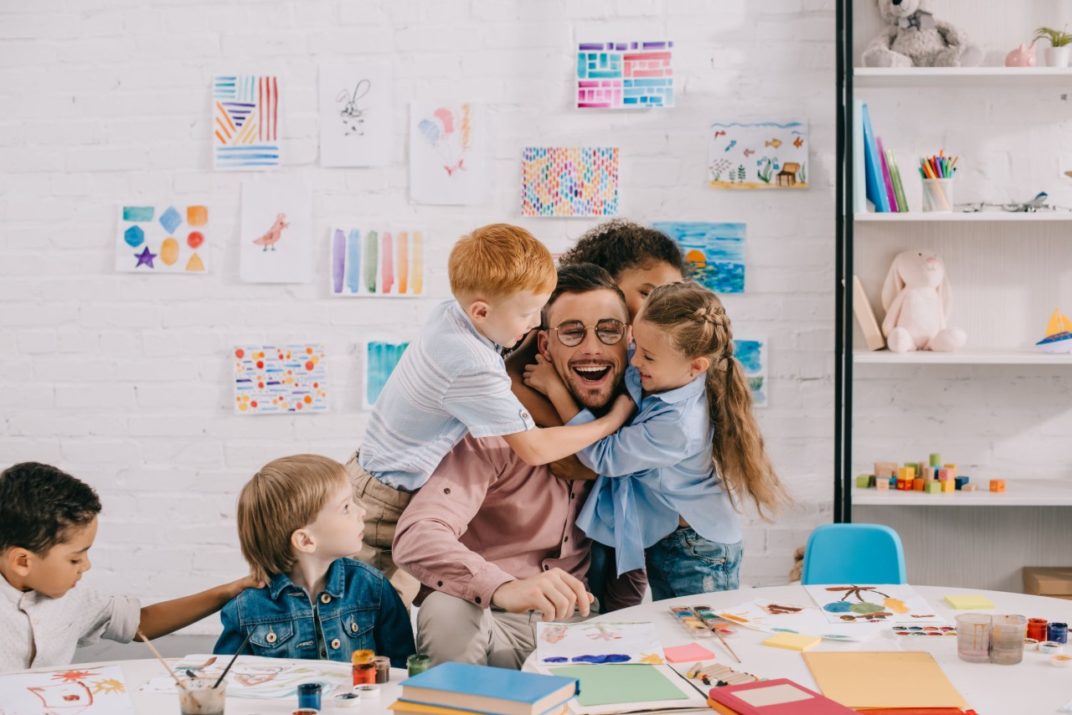 If it takes a village to raise a child, then it takes an entire city to educate them. Schools function with the help of education specialists, administrators, librarians and other staff members. While teachers set up remote learning this past spring and students logged on, these other education professionals got to work as well.
Below we look at their stories. You'll learn how support staff members from the newest substitute teachers to expert-level counselors are stepping in to meet the needs of students throughout the COVID-19 pandemic and beyond.
Special Needs Educators Make Virtual Learning As Hands-On As Possible
Most of the virtual learning programs designed by districts and government agencies were built on a "one-size-fits-most" basis. This means that many students will benefit from the learning, but some will slip through the cracks. Special needs advocates and educators immediately noticed those gaps and voiced their concerns about the students who were left out.
"Serving students with special needs is already a challenge on a regular basis," says teacher Estella Owoimaha-Church. "Now, trying to meet accommodations and modifications through a computer is near impossible. It's hard to figure out where to start."
The reality is that many teachers, particularly special needs instructors, have had to help parents step into the teacher's role. For example, special education teacher Lauren Kahn works with nonverbal three and four-year-olds. During the pandemic, she emailed lesson plans weekly to her students' parents. Then, during FaceTime classes, she would lead the parents with their children through the exercises.
However, many parents feel burned out. They are balancing work (or the lack of it) with the new pandemic reality of having their kids home all the time. As a result, Kahn says some parents won't take her calls. 
While teachers are doing everything in their power to accommodate special needs students, some advocates think it might be better to just make up for lost time later. 
"I'm very, very concerned because when these school closures become a nationwide issue … this population will just regress," Chris Yun, an education policy analyst at Access Living, says. Instead of remote instruction, she recommends considering extended school days or summer school as potential alternatives. 
Some districts are actually better prepared to accommodate special needs students through remote learning than others, even if their populations might not have access to individual student laptops and high-speed internet. 
For instance, the Owsley County school district in Kentucky, where the majority of students qualify for free or reduced lunches, has long since taken advantage of a Kentucky law that allows students to keep learning from home in the event that the school is closed because of inclement weather. "We have just enough bad things going on for the schools to be kind of a shining light of hope," says Timothy Bobrowski, Ed.D., superintendent at Owsley County Board of Education in Kentucky.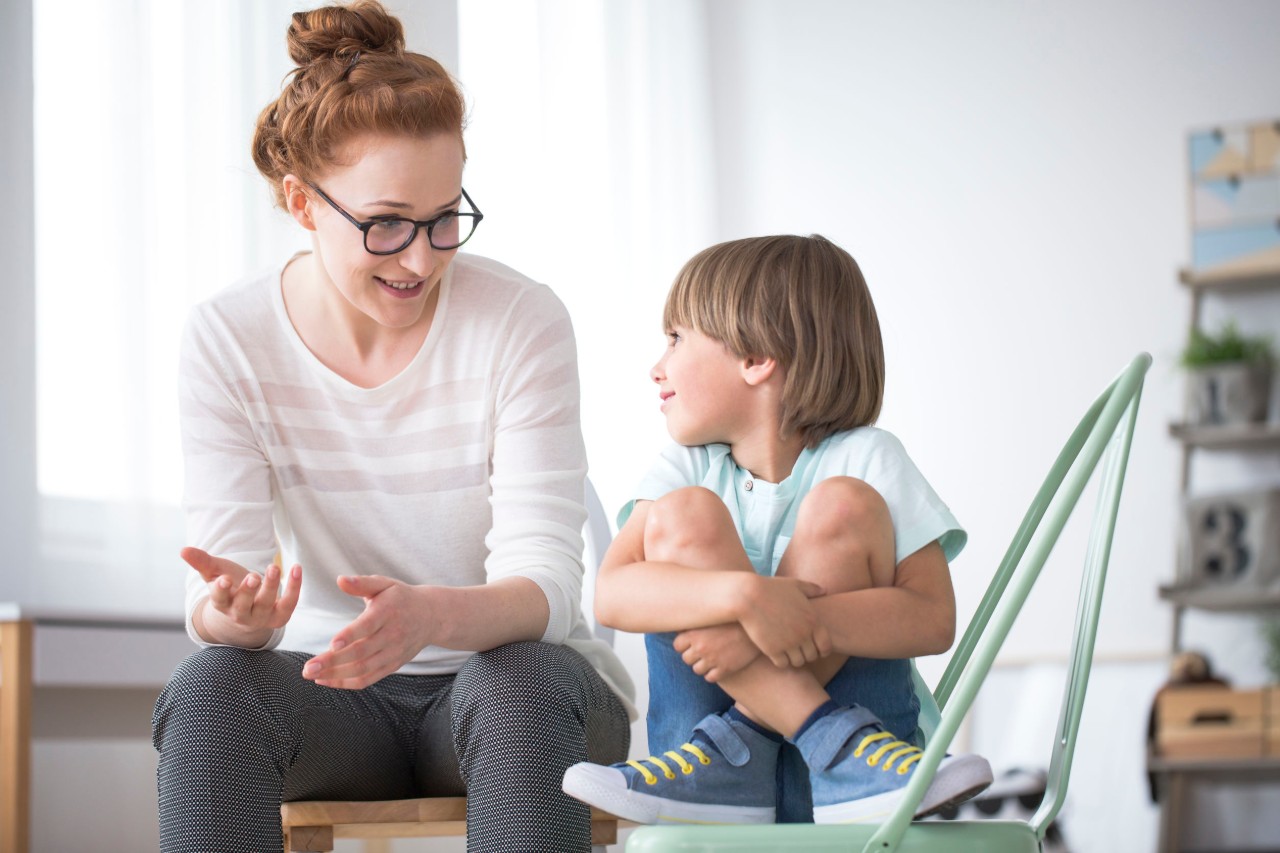 Counselors Help Students Navigate Uncomfortable Home Lives
Another group of professionals who often go unsung for their value is the school counselors. These specialists guide students academically but also intervene when they notice troubling home and social lives. 
"School is their safe place," says elementary school counselor Sarah Kirk. "[Students] look forward to coming. They don't want to leave when the day is over. And to take that away from them, I do worry about the traumatic experience that will cause for many of our students."
School closures have meant counselors don't see their students on a daily basis. The children are missing out on those little talks and check-ins that can go a long way toward identifying problems and intervening. These people are on the front lines of protecting many students. 
"School counselors and teachers are often concerned even over long weekends and long breaks about not having eyes on certain kids, but this is entirely different," says Adria Dunbar, assistant professor in the Department of Educational Leadership, Policy, and Human Development at North Carolina State University. "At this point, there are so many unknowns about employment and money that things can shift quickly, even for families who are very functional under the best of circumstances."
The COVID-19 pandemic highlighted the need for individual student care and counseling at a time when most schools get by with only one or two counselors. Education reporter Neal Morton points to an infographic that shows which states have the highest student-to-counselor ratio. In Arizona, there is one counselor for every 905 students. According to the American School Counselor Association, Morton writes that the recommended ratio is 250 students per counselor. 
However, some districts didn't bat an eye when going virtual with their counseling services. "Our students are digital natives," writes Annette Wallace, chief operating and academic officer of Worcester County Public Schools in Maryland. "We know that even though we like face-to-face meetings, many of our students appreciate the safety of communicating with a counselor or social worker from behind their device." 
Her district created online forms where students could ask for help, dedicated counselor phone lines, and added other virtual options for counseling. Most counselors have continued connecting with students and generally letting them know that they care and can help them with whatever they need.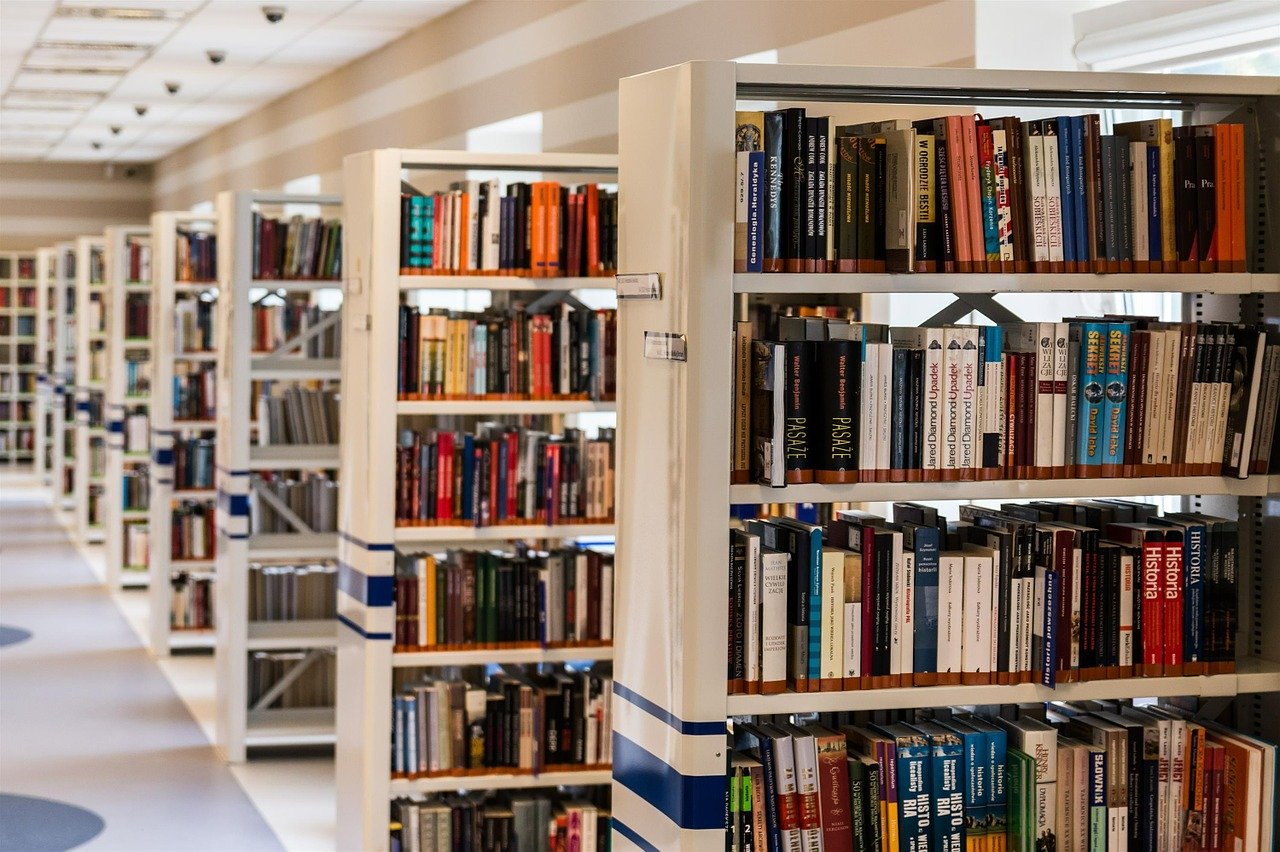 Librarians Provide Resources for Teachers and Parents
Throughout the school closings and pandemic, librarians have continued working. They provide digital resources for students and help teachers change in-person activities into virtual lesson plans.
The School Library Journal surveyed over 1,000 librarians in April 2020 about their roles during the shutdown and how they are able to help students. Nearly half (42 percent) said their districts are providing storytime or read-alouds for students, while 46 percent help with project research and 55 percent have readers' advisory services available.
Librarians are also planning for the future. More than one-quarter (28 percent) said their future purchase priorities will likely shift to more digital learning resources because of the pandemic.
The shut-down has proved to be a valuable opportunity to help students learn some important research and digital literacy skills. 
"We live in an information economy, and our learners need to be well-versed in how to locate and use information," says district librarian Jennisen Lucas. "School librarians are experts at teaching others to engage with the information in an efficient and ethical manner. Information literacy is vital for our students to create our future." 
Many librarians have spent the pandemic teaching students how to parse fact from fiction and how to identify fake news when they see it.
Community and city libraries are also stepping in to help teachers, parents and students during the pandemic. For example, The Seattle Public Library partnered with area schools to give students and teachers access to digital materials with their ID numbers.
"We are grateful that we can now offer all of Seattle's public schoolchildren and teachers a seamless way to connect to the Library's digital resources and collections," says Josie Watanabe, Youth and Family Services manager at The Seattle Public Library.
The contributors at School Stories, part of Columbia Journalism School, curated the experiences of librarians through the pandemic in an effort to highlight their value and hard work for their communities. 
"Librarians are not just providing online books during the crisis, but guiding educators through a complicated web of free online services, creating virtual after-school activities to provide a semblance of community, and sharing expertise in media literacy to help students navigate news about the virus," they write. "Their valued role has only been amplified."    
In the event that virtual learning continues into the fall, librarians will need to stay on-hand to assist teachers and students.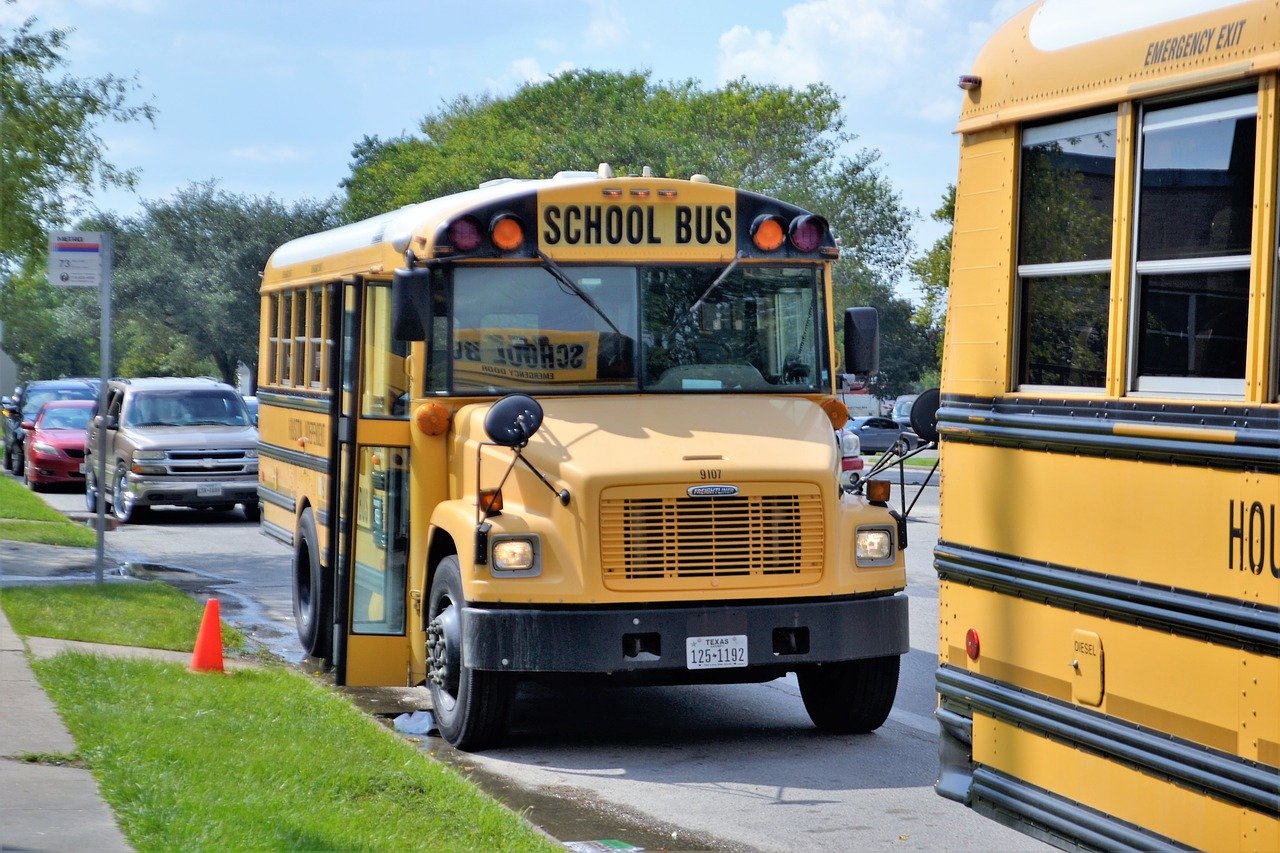 Support Staff Members Keep Schools Running
Teachers are often the primary focus when it comes to education, but there is a small army within each school that helps educators connect with students. These support staff members include bus drivers, janitors, administrators, substitute teachers, and anyone else who works in the school in some capacity. The jobs of these support staff members have been up in the air since the pandemic started. 
"While custodians, cafeteria workers and maintenance personnel may be needed even while schools are closed, teacher's aides, bus drivers and other staff may not be able to work their regular hours," education policy analyst Rebecca Fine writes. "Even working full-time support staff wages are barely enough to keep above the federal poverty line, and missing pay can mean not being able to pay bills or put food on the table." 
Many of the staff members that students and teachers rely on are facing unemployment or aren't able to work. This leaves them at the mercy of their state's social services, many of which don't provide applicants enough to live off of. 
"Right now, the only safeguard for these employees that are basically furloughed or dismissed is unemployment," says Daniel Domenech, executive director at The School Superintendents Association. "That's the choice districts are giving to their employees: Do you want to be furloughed so you can collect unemployment and be home with your kids? Or do you want to continue to work?"
Some states and counties are handling the closures better than others. Joy Baskin, director of Legal Services at the Texas Association of School Boards, says districts are using hourly workers to help distribute packets of materials and deliver meals to students. 
"The guidance from [the Texas Education Agency] has been consistently that funding won't be cut this year as long as districts complete the year in some form or fashion," she says. This allows staff members to stay on the payroll, at least through the school year. 
Certainly teachers have gone above and beyond this past year to teach during a pandemic and connect with their students. However, the school specialists and support staff have also given their time, energy, and expertise to help educators better connect with students and their families.
Images by: lightfieldstudios/©123RF.com, Katarzyna Białasiewicz/©123RF.com, jarmoluk, ArtisticOperations