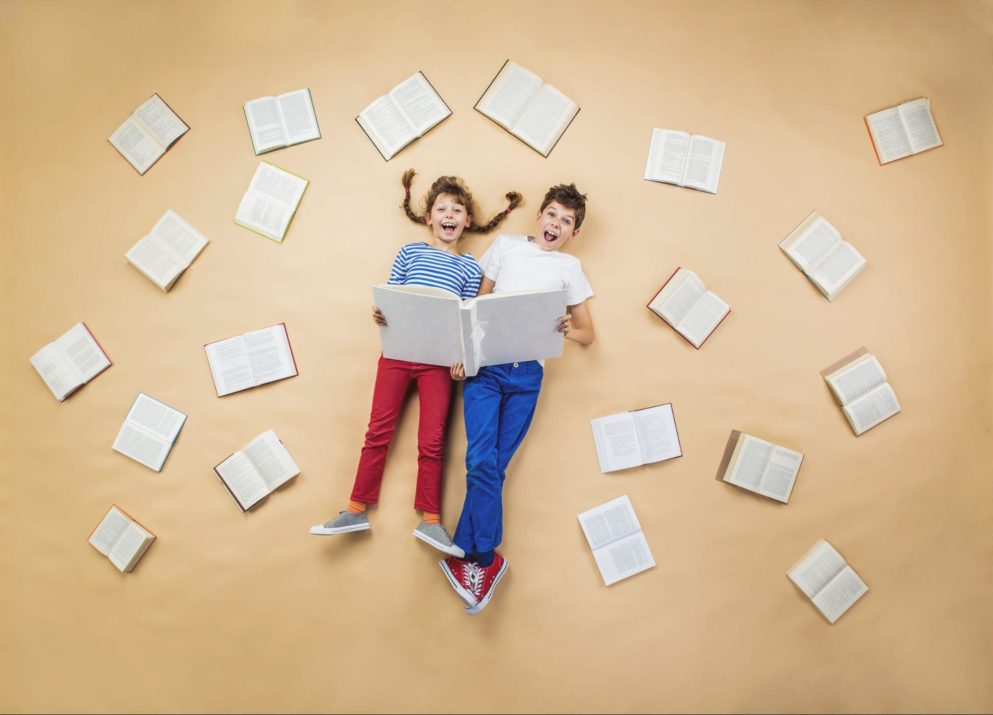 Reading is a crucial element to the education of elementary students. However, students who don't find the activity enjoyable are less likely to stick with it as they age. That's where really great short stories come in. 
Short stories are an effective way to engage students in reading while teaching them important life lessons and skills. We've already shared our favorite modern short stories for middle school and contemporary stories for high school students; now here's a look at the best stories for elementary students.
The Missing Mail by R.K. Narayan
This story is taken from the Malgudi Days story collection, which is set in India. It follows the theme of arranged marriage and touches on the many traditional virtues still followed there. The Missing Mail includes the theme of human relationships, including those between the woman and her father, and the people in the town, including the postman. 
The story shows what happens when one person makes a decision that affects many others, especially when it isn't taken with full integrity. The Missing Mail also touches upon the theme of honesty, and the repercussions of being dishonest. This story can be used to raise discussions around cultural differences and can support lessons on culture and identity.
All Summer in a Day by Ray Bradbury
Ray Bradbury was a highly imaginative science fiction writer, and this story is a great way to bring science fiction to an upper elementary classroom. All Summer in a Day is mostly an anti-bullying story, and contains messages about the importance of kindness and compassion. It is set on the planet Venus with nearly no sun, and follows the students' imaginations, wishes and memories. A short film adaptation on YouTube can be used to accompany this story.
Zlateh the Goat by Isaac Bashevis Singer
This book of short stories is translated from Yiddish and written by Polish-American author Isaac Bashevis Singer. The story follows a boy, Aaron, and his relationship with the goat, who he needs to take to the butcher. While the goat meat would bring money necessary to buy Hanukkah necessities, it would also mean losing a friend.
This story can be a great accompaniment to the holiday season, as one of its central themes are Hanukkah and its traditions. Additionally, it shows the importance of bonds between people and humans, and the role of compassion in these relationships. The story has an uplifting ending and can spark conversations about family, animals, cultural traditions and following one's heart.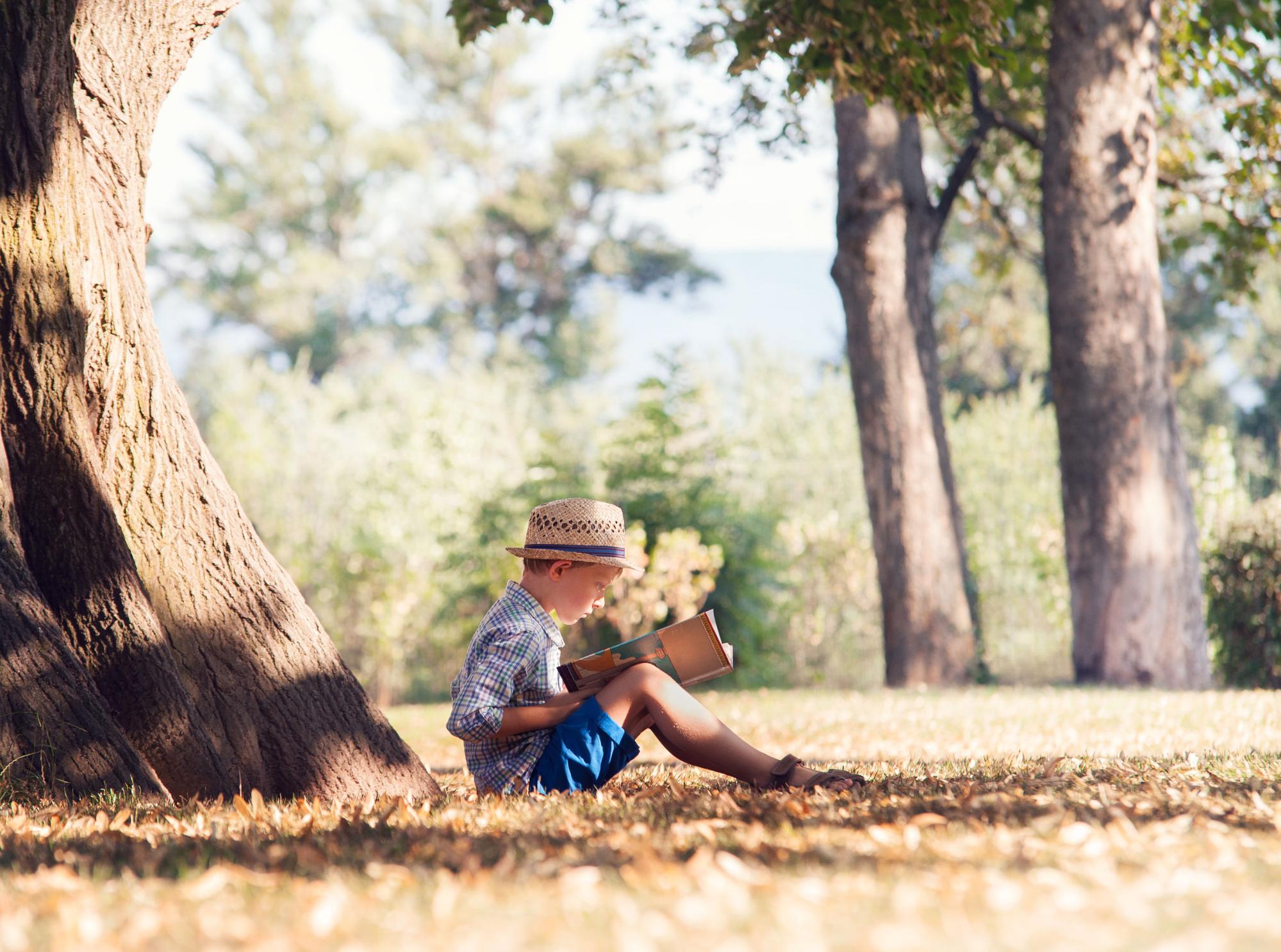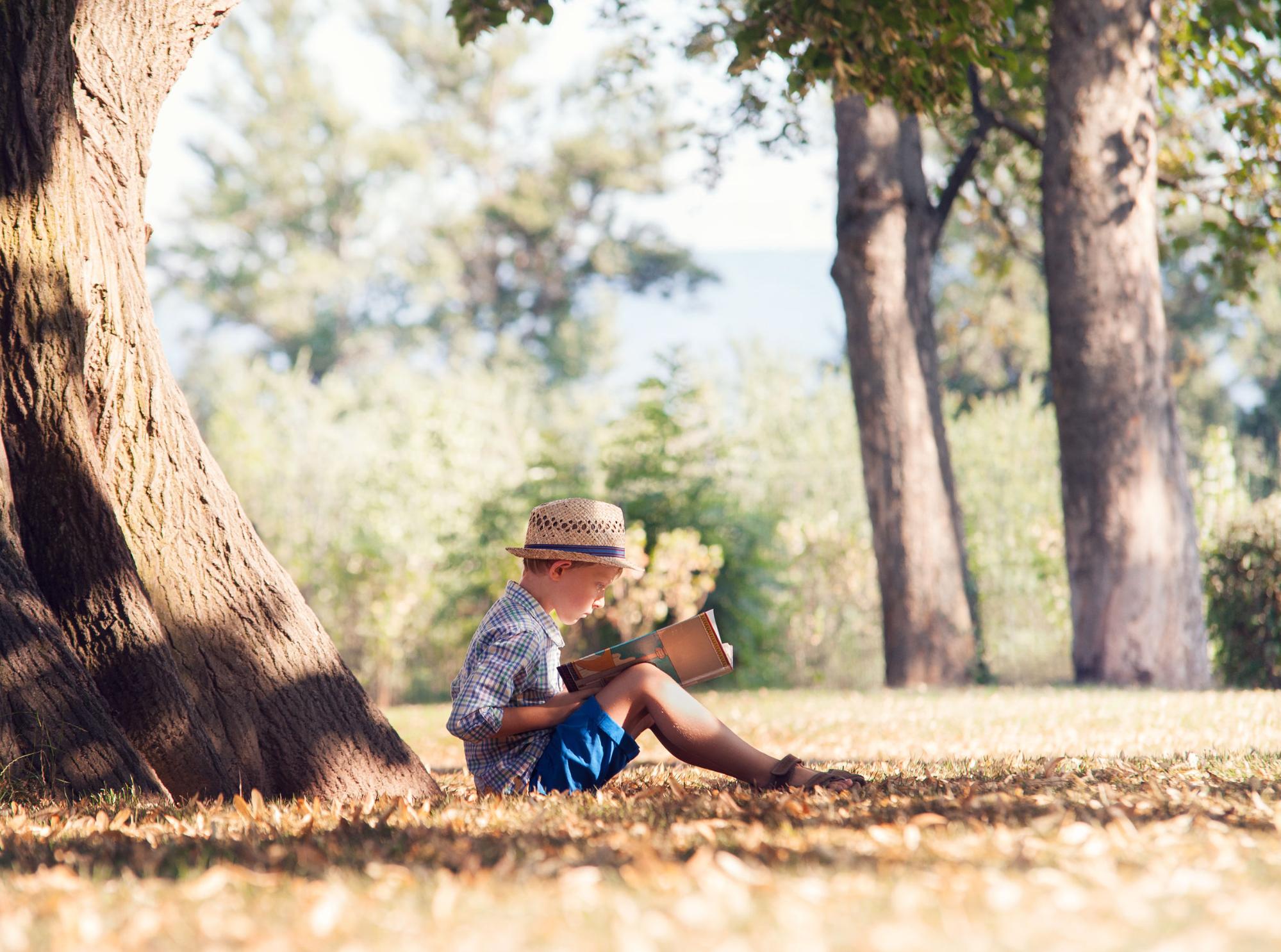 Queen Raggy by Templeton Moss
Templeton Moss includes this hilarious modern fairy tale with a lighthearted, unexpected twist in his book, Talking Pigs & Magical Ladies. The story follows a kingdom on its quest to find a new king after he dies. After a poetic prophecy is delivered through the Court Wizard, the kingdom goes in search of a person that can meet that criteria. This results in a funny mix-up of a doll being deemed the queen of the kingdom, shedding light on the fact that appearances aren't always what they seem. 
This story also shows the importance of authenticity and truth, and how societal standards don't always allow for the most important aspects of a person to be seen and heard. It can spark discussions about prophecies and can be accompanied by an activity in which students write their own.
Mrs. Pepperpot Stories by Alf Proysen
Mrs. Pepperpot is constantly shrinking! This poses a number of funny and unexpected predicaments that children have loved reading for decades. Each Mrs. Pepperpot story by Alf Proysen places her in a new challenge as a mini human, whether it's swimming through a pond with frogs or climbing over a mountain of ice cream. 
Young readers will benefit from the creativity of these stories, as it helps spark their imaginations and can provide great fodder for other creative writing activities. For example, what would you do if you were faced with a giant mousetrap? What would you say to a crafty fox? These are the kinds of questions that work well for writing exercises paired with Proysen's stories.
Little Bad Wolf and Red Riding Hood by Timothy Tocher
This is a funny, fresh twist on a classic children's tale. Little Bad Wolf and Red Riding Hood by Timothy Tocher follows the big bad wolf and his new food stealing scheme and his encounter with Red Riding Hood. Rather than the traditional story, in which Red Riding Hood relies on the huntsmen to save her, this new version offers a more empowering and feminist twist. 
Red Riding Hood saves the day and herself by using common sense and the help of technology. This is a great story for teaching morals, including why it's important to be honest and not steal. It also has themes around why you shouldn't talk to strangers and why trustworthiness is an important virtue.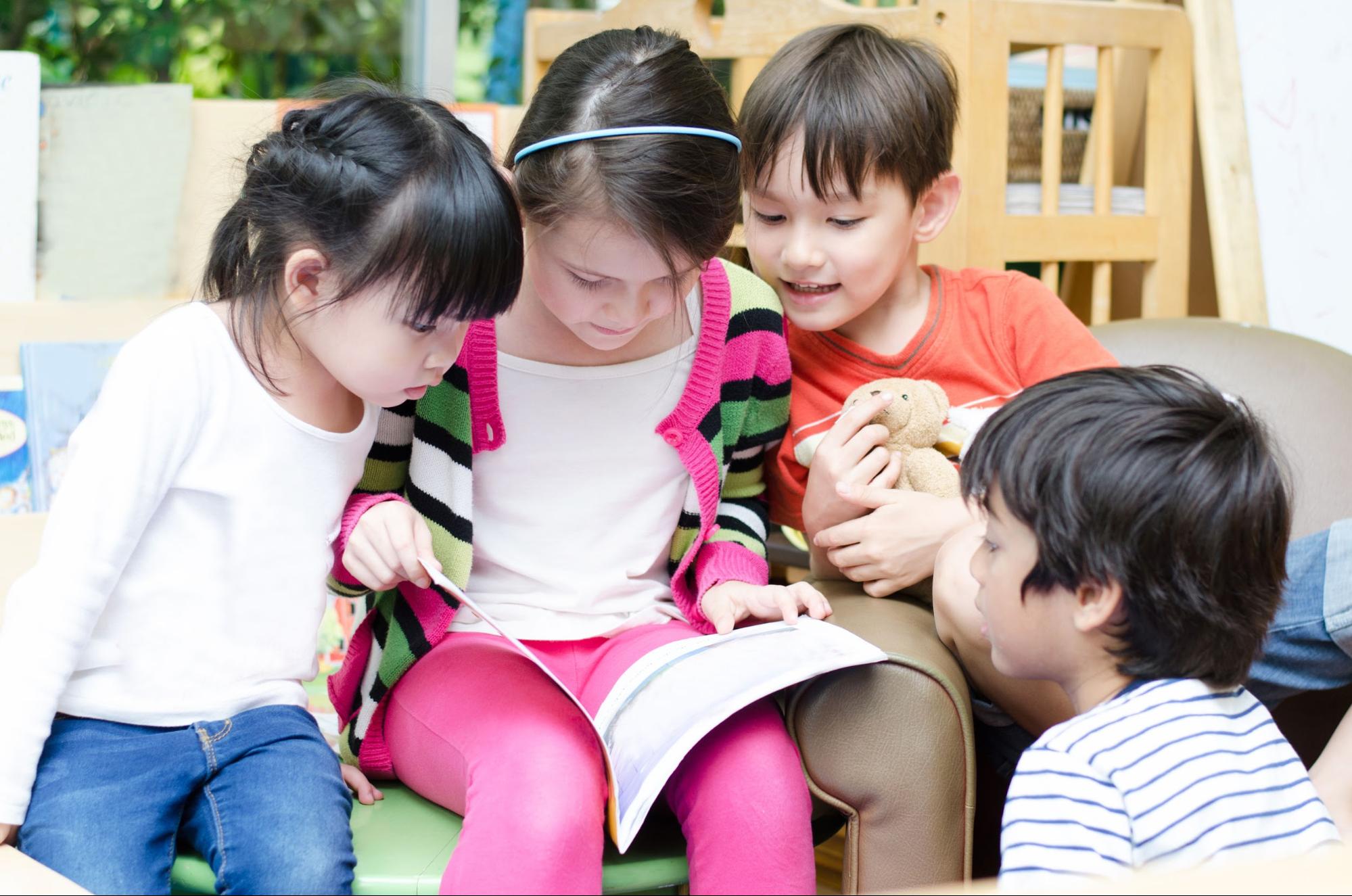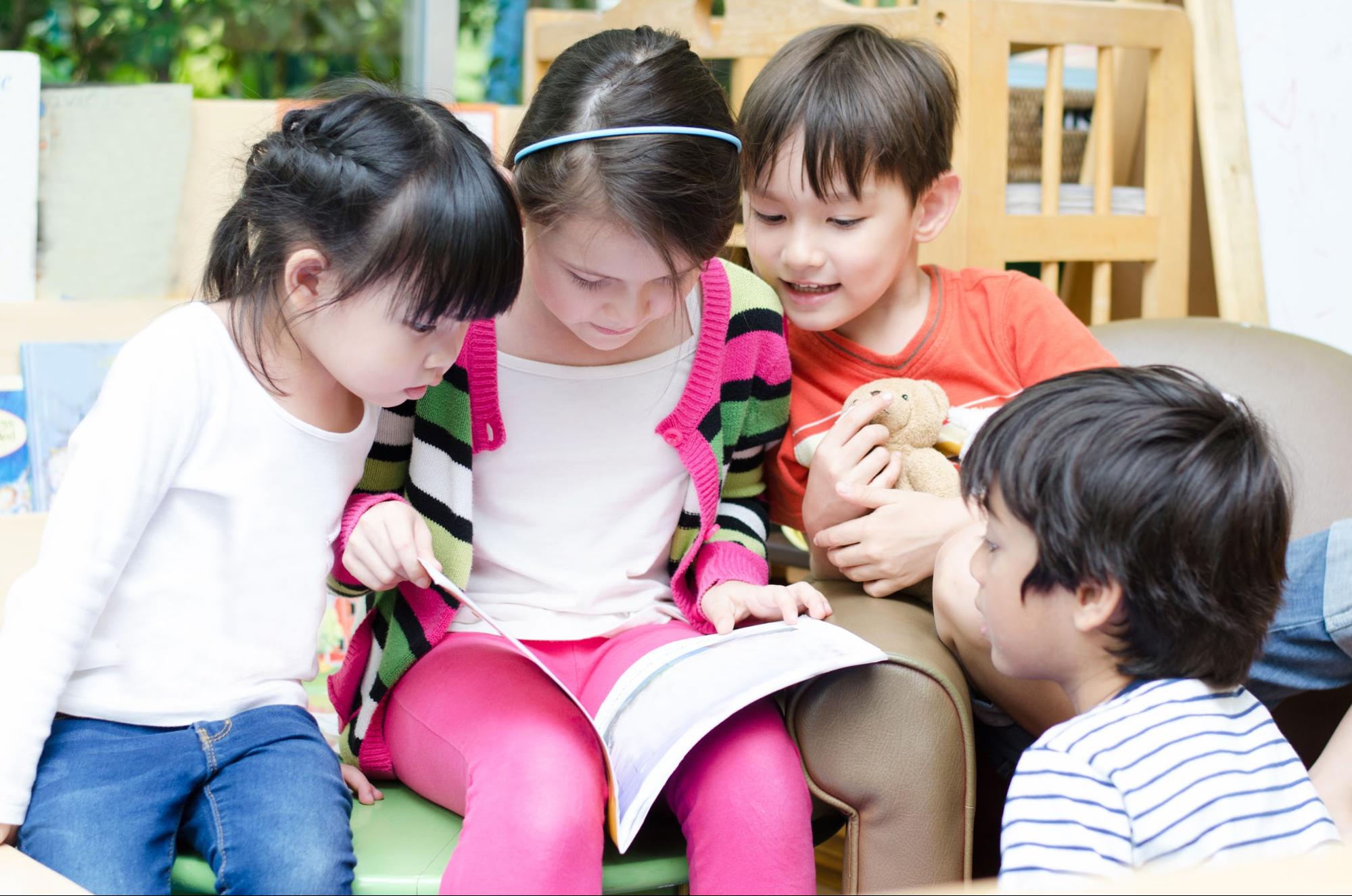 The Witch's Vacuum Cleaner by Terry Pratchett
This lighthearted and funny short story collection is praised by children and adults alike. The Witch's Vacuum Cleaner, like the others in the book by Terry Pratchett, is magical and imaginative. The stories follow characters as they interact with mystical items like a magical vacuum cleaner, a time-traveling television and silly gnomes. 
This fantasy collection offers endless amusement and engagement for elementary students, especially those interested in adventure and magic. This collection, written when Pratchett was just 17, was published posthumously and is an ode to his brilliance and dedication to the craft of storytelling.
Once Upon an Alphabet by Oliver Jeffers
This is a beautiful alphabet book for pre-K, kindergarten and first grade students. Instead of being one whole story, Once Upon an Alphabet by Oliver Jeffers offers a mini story surrounding each letter to explain its importance in the alphabet. These stories are quirky, humorous and filled with imagination and joy. 
Jeffers book takes ordinary alphabet lessons and turns them into important stories about letters and language. Though short, each story is sweet and filled with life lessons and reflections. This book of stories effectively explores themes of humanity and feelings to achor the importance that letters play in our world.
Auggie & Me: Three Wonder Stories by R.J. Palacio
Auggie & Me by R.J. Palacio is an amazing story collection that introduces young students to the ideas of tolerance and understanding. It is a companion book to Wonder by the same author, which follows the tale of a student named Auggie, though it can be read as a stand alone. 
The book is comprised of three stories all revolving around the same events, yet from three different points of view. This helps students understand what other characters are doing in a story, what they might be thinking, and why they act the way they do. It also helps children develop compassion and sensitivity towards those who are different, and can foster a sense of acceptance among students who may feel they are different themselves.
Images by: Jozef Polk/©123RF.com, soloway/©123RF.com, wckiw/©123RF.com