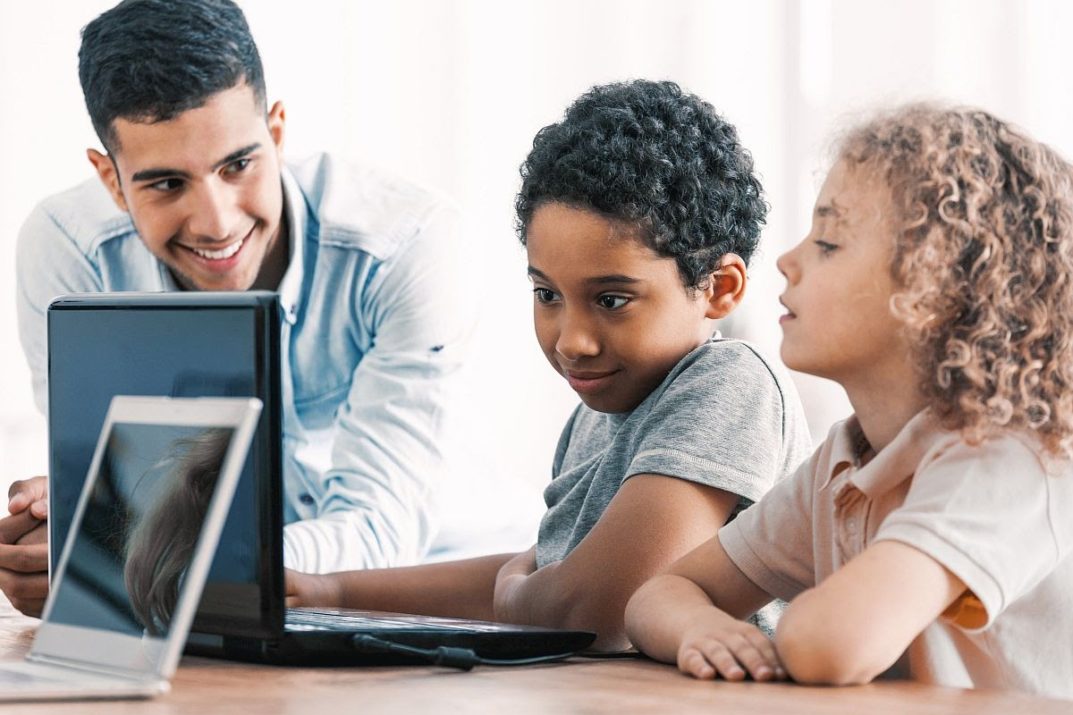 After a full school year of remote teaching, schools are opening their doors to in-person education this fall. Some teachers are exhausted by online teaching and screen-based learning, while others have found it beneficial to the classroom experience.
The question now is: What is the role of technology in the post-pandemic classroom? What tools should teachers bring into the school, and what systems need to be left in the COVID-era?
Explore the benefits of screen time with in-person learning and how to incorporate technology into this year's classroom. 
There is a Place for Technology in Most Classrooms
While many students, teachers and families are eager for learning to return to normal, the pandemic has left its mark on education. It's likely that most educators will continue to incorporate the same tools and apps in today's classroom that they used during remote learning. 
"Although most schools are back to some form of in-person instruction, classrooms are unlikely to return to how they were two years ago," writes Delia DeCourcy, senior global education solutions manager at Lenovo. "[Schools have] discovered some technologies could be safely used regardless of where students are learning. That's no small thing when districts are charged with protecting student information, data, and learning environments."
Technology even has a place in classrooms where you might not expect it, including in departments with younger learners engaged in more hands-on activities and crafts. 
"When this pandemic ends, many elementary music educators will embrace their traditional learning styles…because we have been lacking that human connection to music," says elementary school music teacher Amy Burns. "However, this does not mean that technology should be completely taken out of the elementary music classroom."
For some educators, the pandemic forced them to face their technology fears — and they have come out stronger because of it. They can use the same technologies they were previously wary of with the confidence of a digital native. 
"During the COVID19 era, one thing that became crystal clear is that we already have the necessary technology to digitize education," writes the team at learning platform Linways Technologies. "This also proves that we can and should integrate more technology into the teaching-learning process for the improvement of quality if not for reducing a huge workload for the teachers."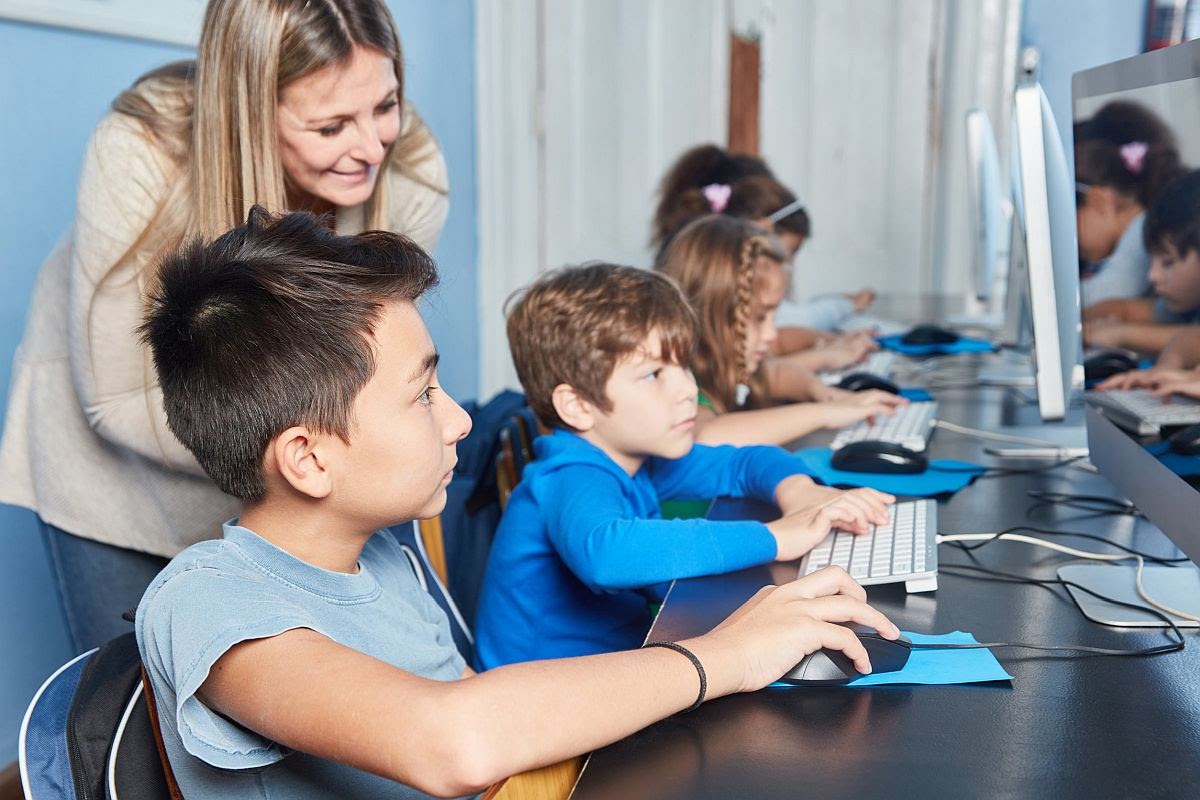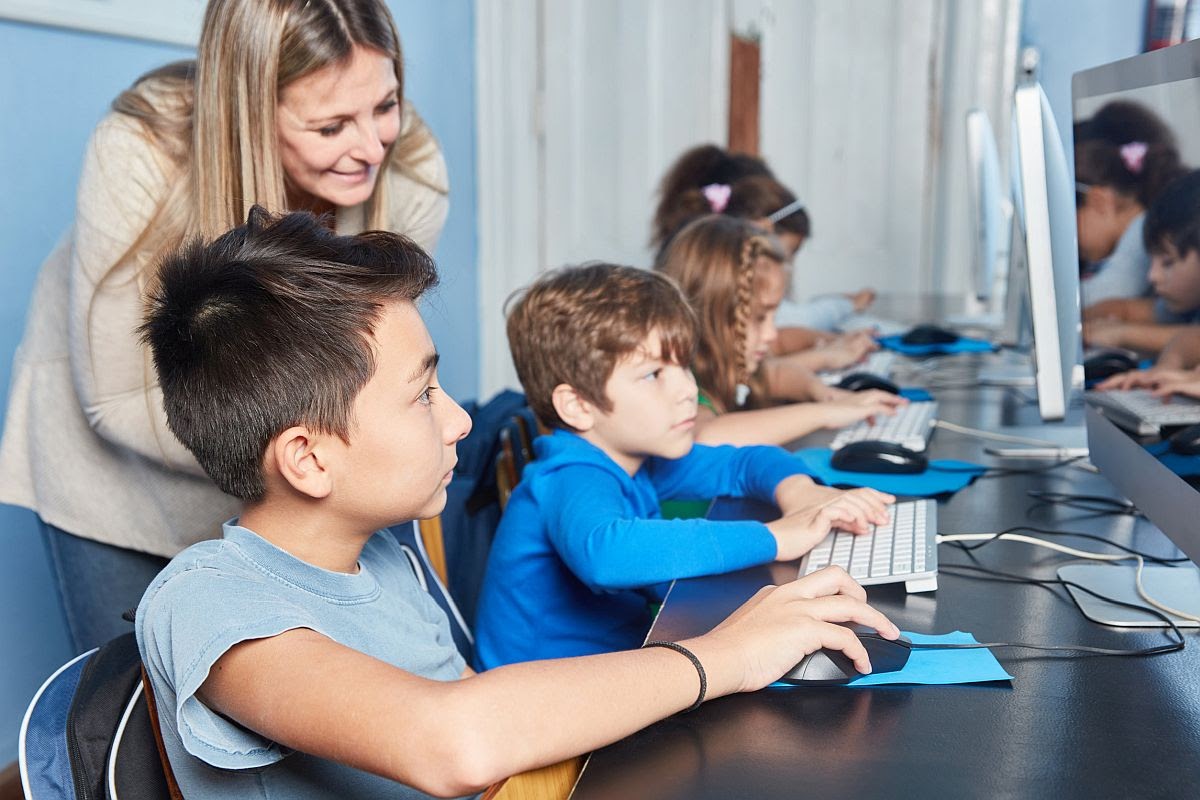 Identify Which Tools You Want to Bring to the Classroom
While it's clear that screen-based learning will be part of the classroom experience going forward, the real question is which tools should be used. When schools first went remote, there was a flood of apps and resources promoted to educators. Teachers have had more than a year to learn what's useful and what isn't.  
"The pandemic…showcased just how many digital tools exist," Kathryn Nieves, a teacher and educational technology coordinator. "It can be tempting to continually introduce new tools to the classroom, but last year showed me the importance of sticking to the tools my students and I both know."
Some experiences can flow naturally into the in-class experience. For example, elementary teacher Bryana Snyder used technology to connect with scientists across the globe. She used the Skype a Scientist program to bring an expert in 3D printing into her classroom. "I did a survey of my students before and after about their interest in pursuing science careers, and the number doubled after the call," Snyder said. 
Skype a Scientist has more than 6,000 scientists eager to talk to students about their work. These professionals have connected with more than 11,500 classrooms across the country. The organization also hosts more than 60 live stream events each year. A program like this can be incorporated into in-person learning easily, using familiar technology.  
One of the main considerations for technology use is whether everyone can benefit from it. 
"Students with disabilities and other traditionally disadvantaged students are often not considered from the outset when technologies are being developed and systems are put in place," says Sheldon Horowitz, senior adviser at the National Center for Learning Disabilities. "This creates even greater inequalities and widens opportunity gaps for our most vulnerable learners." 
You may have used a one-size-fits-most tool to fill gaps during the period of remote learning, but can stop using these systems in favor of more accessible lessons in your in-person classroom.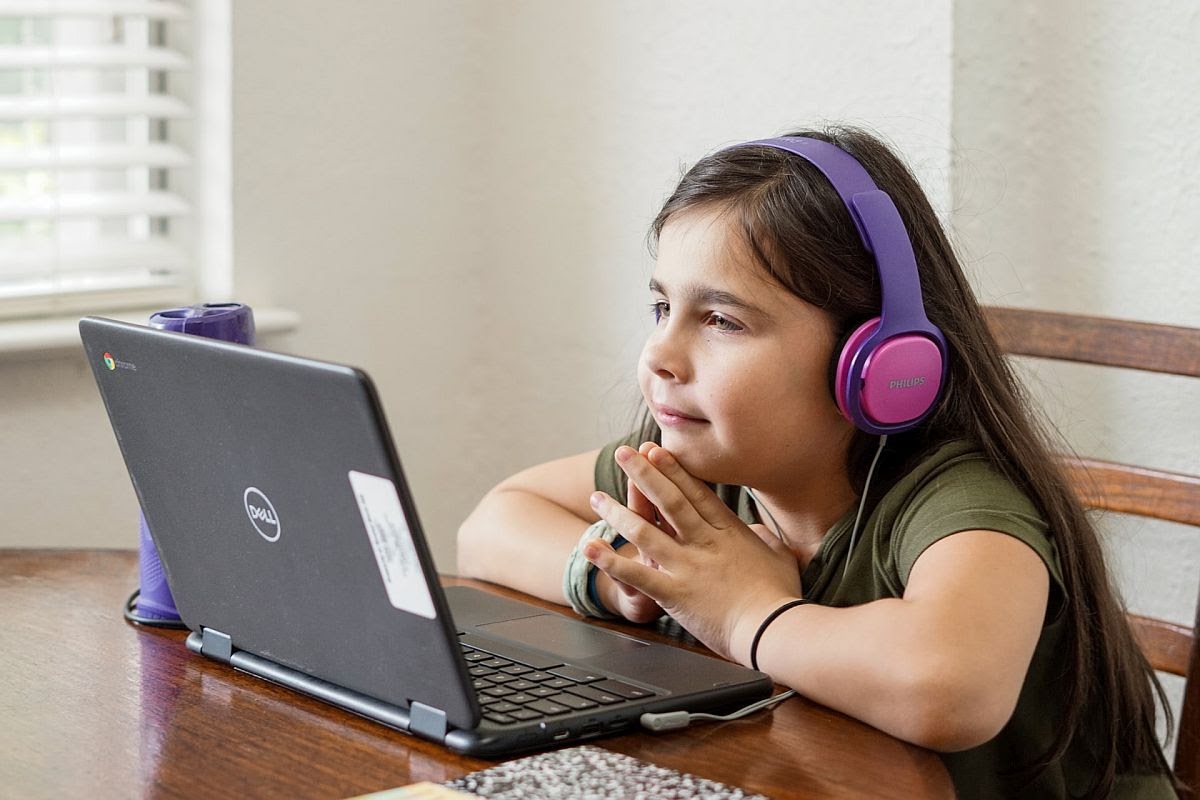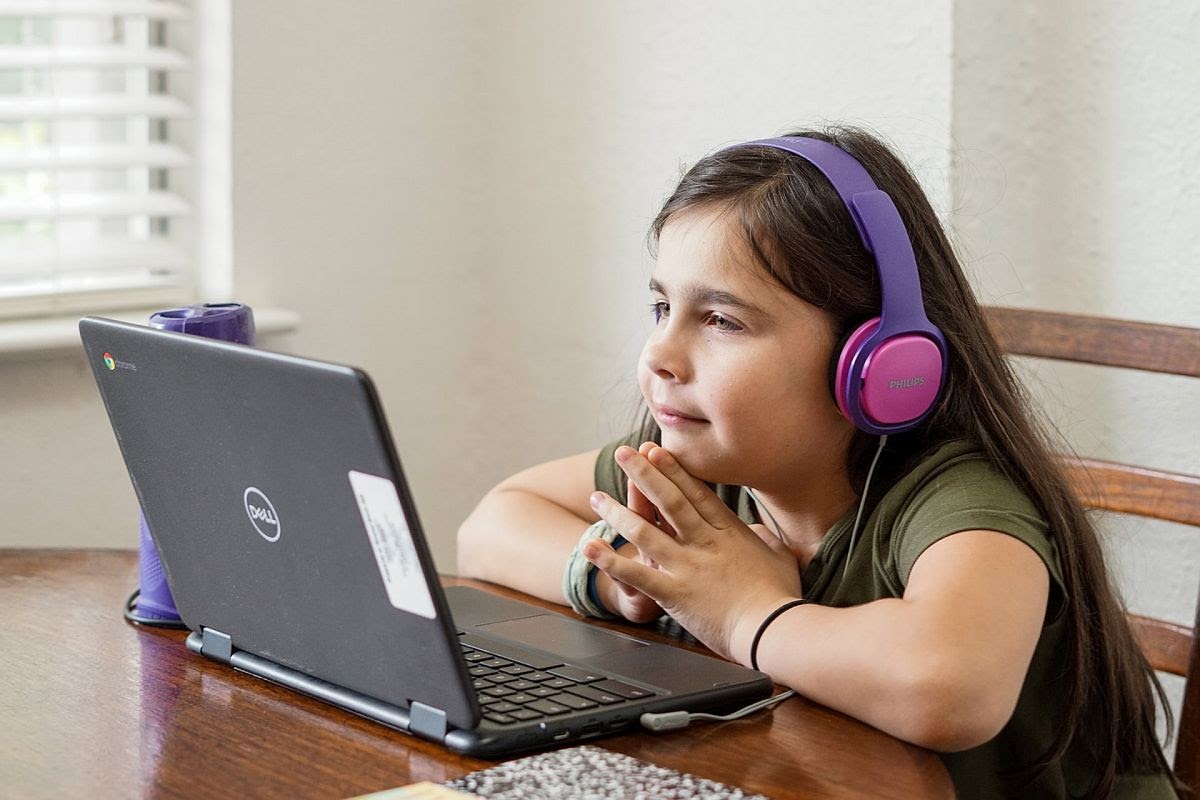 Reuse Materials That You Created Last Year
Your remote lessons can provide value to students in your in-person classroom. In fact, you may be able to save time for yourself while providing long-term resources for your students this year. 
"One of the advantages of using… technology during hybrid learning is that I'm easily able to differentiate and provide proper supports for my students," says elementary ESL teacher Katie Gardner. "I can create teaching videos for students to watch as many times as needed to understand content. I can record videos of myself reading a story, which allows students to watch them as often as needed when completing virtual tasks." 
Students have access to the resources that Gardner created throughout the year and she can continue to share those videos with each new batch of students.
Even if you don't bring back certain apps or activities for your in-person lessons, you can retain these options for advanced students who want to learn more. 
Teachers can also use technology to accommodate students who finish early. These advanced learners can use tools or apps to continue learning about the subject and enhancing their knowledge. This prevents them from becoming distractions to their peers or growing bored in your classroom.
To decide whether you should keep a resource or retire it, consider if it actually improves the learning process. To do this, educator Lisa Parrock asks herself if the tech-based activity is better than it was without tech. "If it was better on paper, then leave it on paper."
Continue Investing in Personal Technology Development
Just because you survived a year of remote learning (which was no easy feat) doesn't mean you can rest on your technology laurels. There are other tools out there and ways to incorporate screen time into the classroom. 
According to a 2020 study by integrated education marketing solutions provider MDR, the biggest need educators face when implementing new technology is professional development. Training and onboarding can help educators maximize their technology use and extend the value of the tools they have been given. While educators varied in the number and quality of devices they had, almost all could benefit from additional development opportunities. 
Still, you don't have to be a technology genius to incorporate tools into your classroom. You can learn along with your students. 
"You don't have to be the master of a technology to have your students benefit from it," writes teacher Brittany Washburn. "Introduce something and let your kids do the integrating. Seeing you trying to figure it out alongside them can be a great opportunity to model learning as an adult."
Teachers can also serve as role models when things go wrong.
"It is okay for the students to see you fail at something with technology," writes Debora Masker, a social studies and music teacher. "My students have had to watch me think on my feet, problem solve, and revamp a lesson when the internet has chosen to go down or we have a glitch in the system…It helps them to see that you are human and can learn from your mistakes."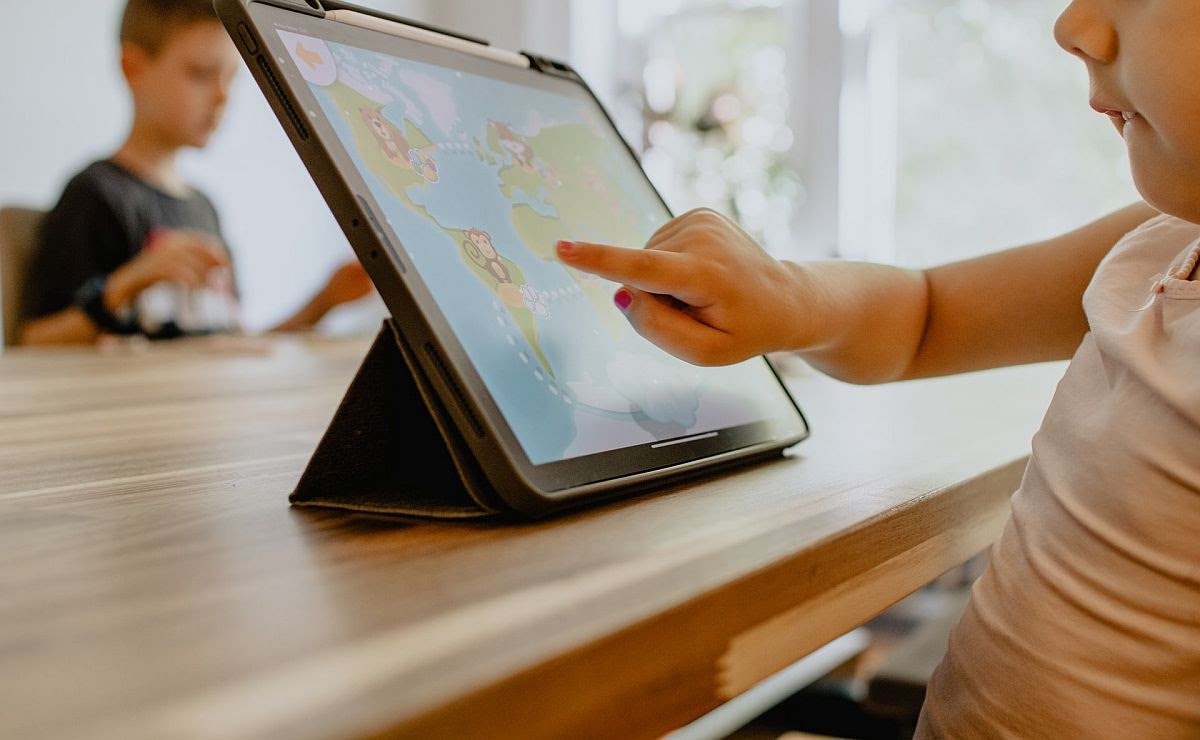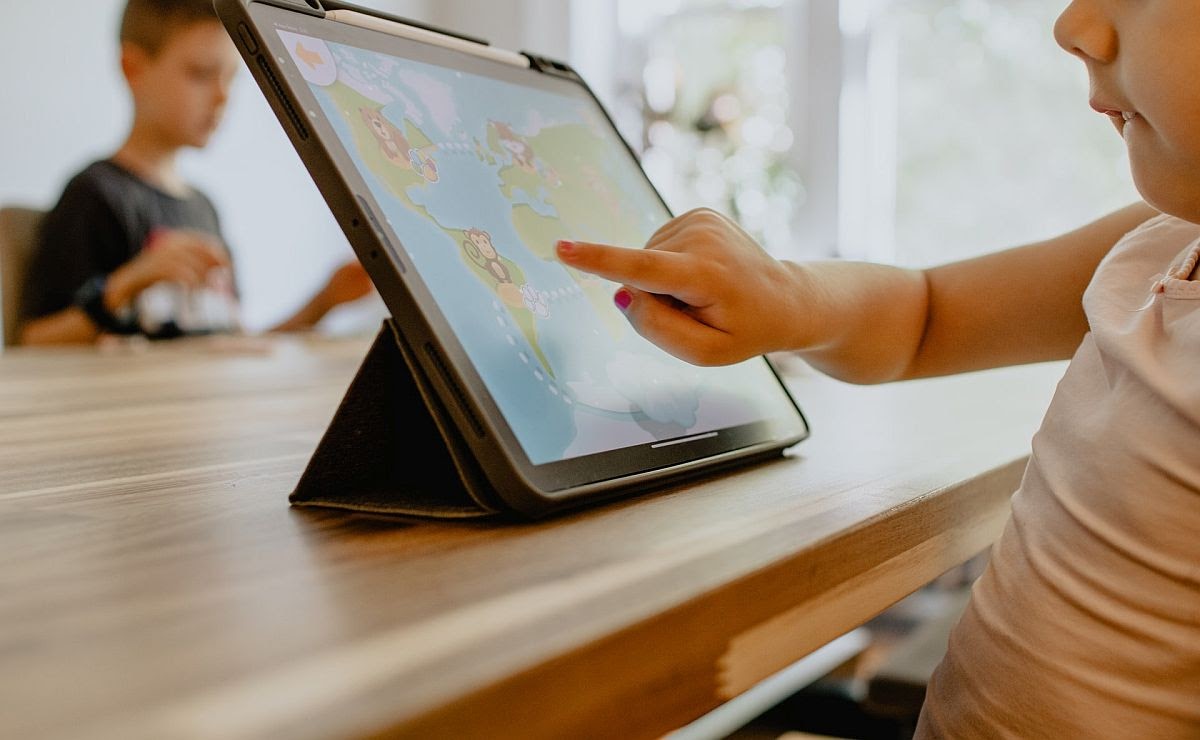 Evaluate Why Technology is Useful in the Classroom
The pandemic placed a focus on technology. Educators needed immediate solutions to current problems. As your in-person classroom returns to normal, you can think about why technology is valuable and how tech advances can help students in the long run.
For example, some English language teachers use technology to create unique lessons that adapt to the needs of students. "ELL technology enables teachers to create a learning environment that is conducive for all different levels of language learners," writes former teacher Jenn Parker. "No two students are the same, and for this reason, it is often difficult to offer practice material that is effective for the classroom as a whole." 
The future of technology isn't just a digital classroom, but rather personalized education that helps some students catch up while challenging others further. 
"When I think of reimagining education, I don't think about standardized tests that measure performance at a specific point in time but data-driven technologies that help teachers and parents track a student's progress," writes Dr. Rebecca Palacios, senior curriculum advisor for Age of Learning. "As we turn the corner on COVID-19, customized personal instruction—whether that child is newly understanding material remotely or in the classroom—will help accelerate learning."
Classroom screen time can be used to break down the traditional classroom experience and create individualized lessons. This means that those students who don't fit the existing curriculum model will no longer feel left out. 
"Unlike traditional learning models, whereby learners' needs might be overlooked due to the very nature of an oversaturated learning environment, sophisticated edtech solutions can detect when people are struggling and adapt their output accordingly," says Nikolas Kairinos, founder and CEO at learning and development platform Soffos. 
While you and your students might be happy to return to in-person instruction this year, you shouldn't completely give up on screen-based learning. There are still valuable tools, systems and apps that enhance the learning process. There are some ideas that are easier to discuss with tech. Keep this in mind as you decide what to keep from your time of remote teaching and what to bring back to the in-person classroom. 
Images by: bialasiewicz/©123RF.com, stylephotographs/©123RF.com, Thomas Park, Kelly Sikkema