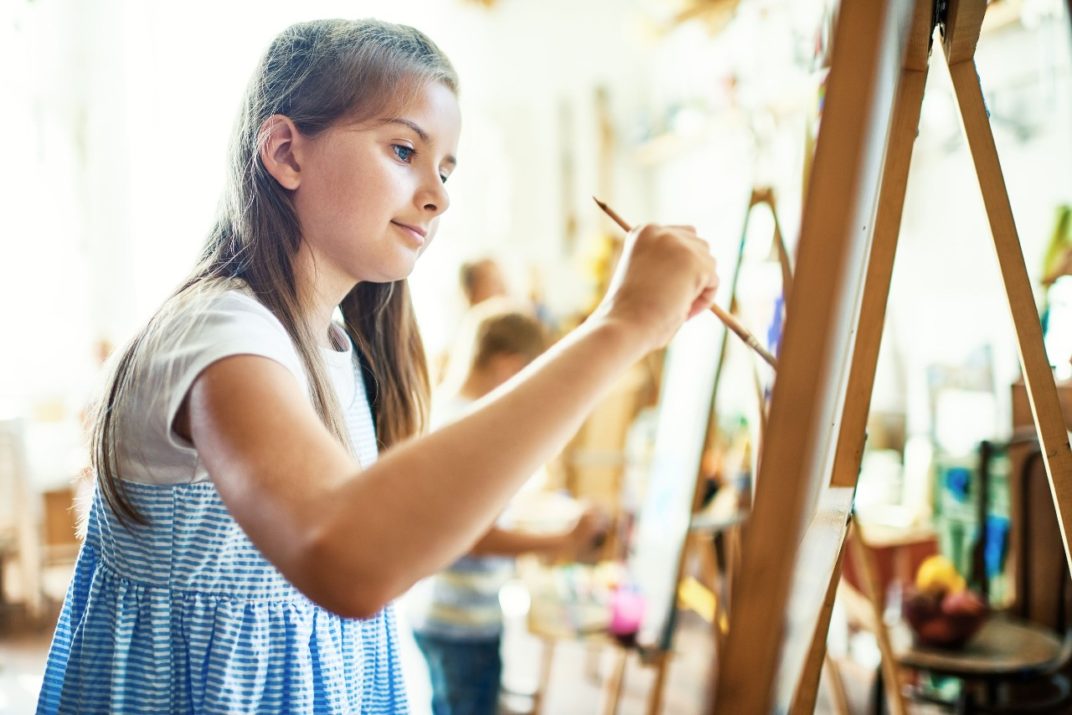 As the COVID-19 pandemic closed schools and pushed students into the virtual classroom, many parents and administrators expressed concerns about students falling behind. Will student reading levels suffer? Will math scores drop?
While most focused on what they thought was essential, fine arts teachers across the country continued to come up with new ideas and engaging ways to connect with students. Grades are important, but the arts are good for the soul. 
Here are the resources and tips you need when teaching remote art, theater and music lessons.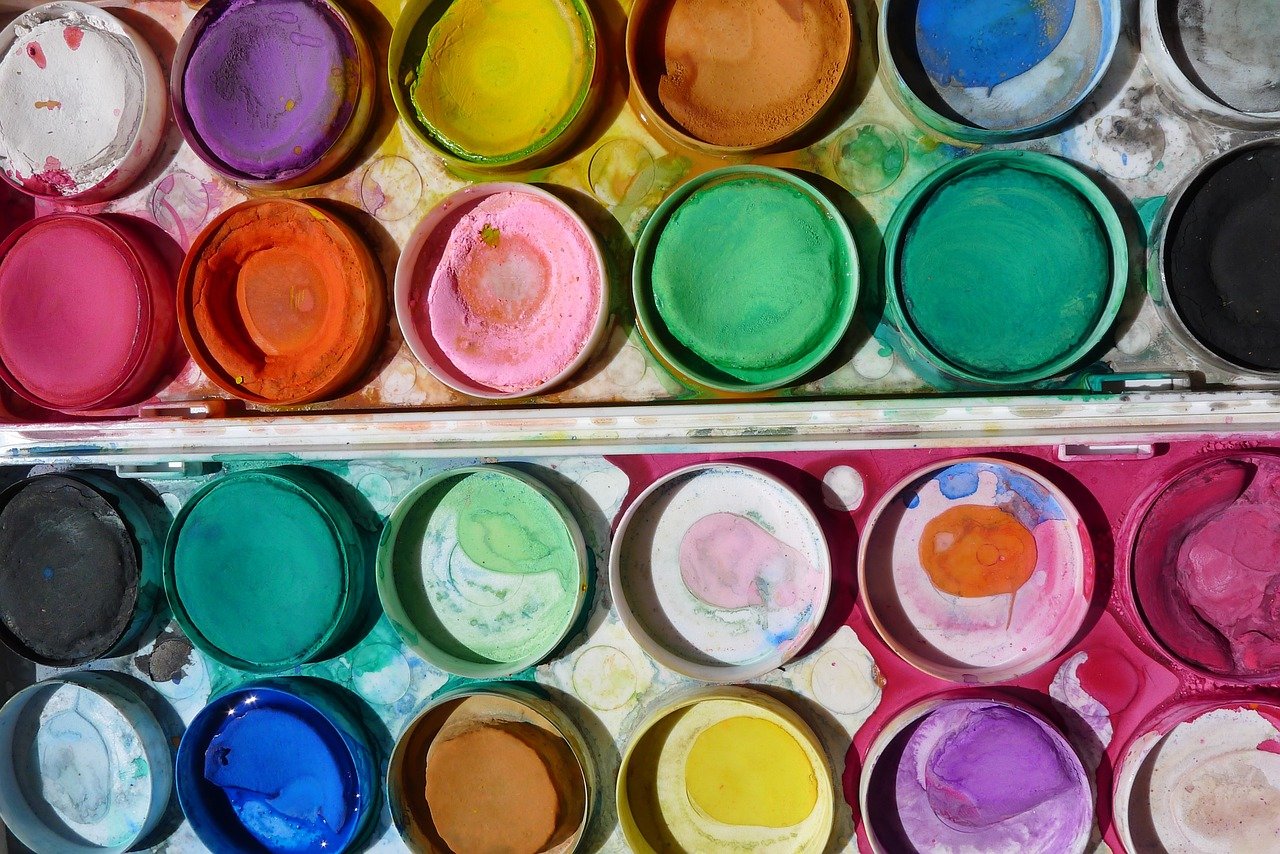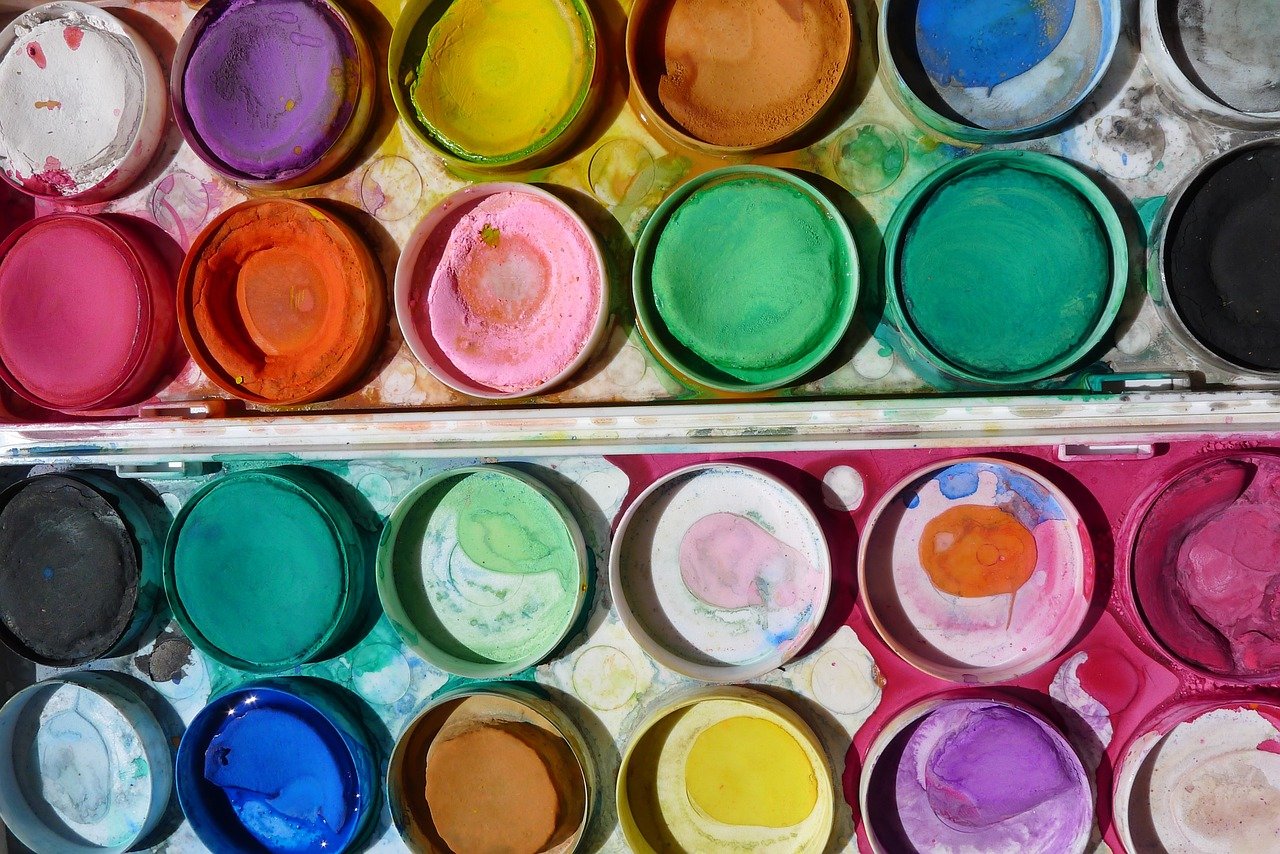 Develop Creative Remote Art Projects With Limited Materials 
One of the biggest challenges facing art teachers in virtual learning is creating assignments when students lack materials. While one student might have a paint set, others in the class might not. This also highlights inequality in students that could embarrass some learners. However, there are ways to avoid this. 
"When teaching a media-specific course, you might be able to prepare 'to-go boxes,'" Janet Taylor, a high school art teacher in Chicago, writes at The Art of Education University. "For example, watercolor palettes and brush kits can be made up in small bundles. Think smaller in scale by cutting quality paper or boards to help you teach a unit on watercolor." 
It's possible to divide art supplies so each student gets a few colors and some high-quality paper to work with. This can help you save money while giving students supplies who otherwise might not have any. 
Along with being mindful of student resources, art teacher and graphic designer Amie Bentley of Glitter Meets Glue suggests that educators avoid projects relating to food. While some teachers might think food is universal — everyone has to eat — it may highlight food insecurity in your area if students have to pull from an almost empty refrigerator to complete an art project.  
As you develop your lessons, think about what you want your students to get out of them. Christine Doherty, an elementary art teacher in Franklin, Massachusetts, focused on adding social elements to the art creation process, letting students chat about their work as they designed their projects. When a student wanted to share their work, they would type an "H" (for hand) in the chatbox to virtually raise their hand and talk about what they are working on. 
"A huge piece of art is not just the creating process, but also the sharing process," Doherty says. These live video instruction times gave students opportunities to connect with each other during a particularly isolating time.
The good news is that there are plenty of online resources you can use to develop your art curriculum. Elementary art teacher Jenny Knappenberger, the blogger behind Art with Jenny K, shared a post back in March with creative ideas that both parents and teachers can use. Many of Knappenberger's ideas can be modified to align with other parts of the school curriculum — like making fish from water bottles and connecting that activity with biology, environmental conservation or recycling topics.
There are also professional resources available for educators who want to update their art lesson plans from last year's pandemic projects. The National Art Education Association has a toolkit divided by school level (elementary, middle, high) and sorted by the type of learning.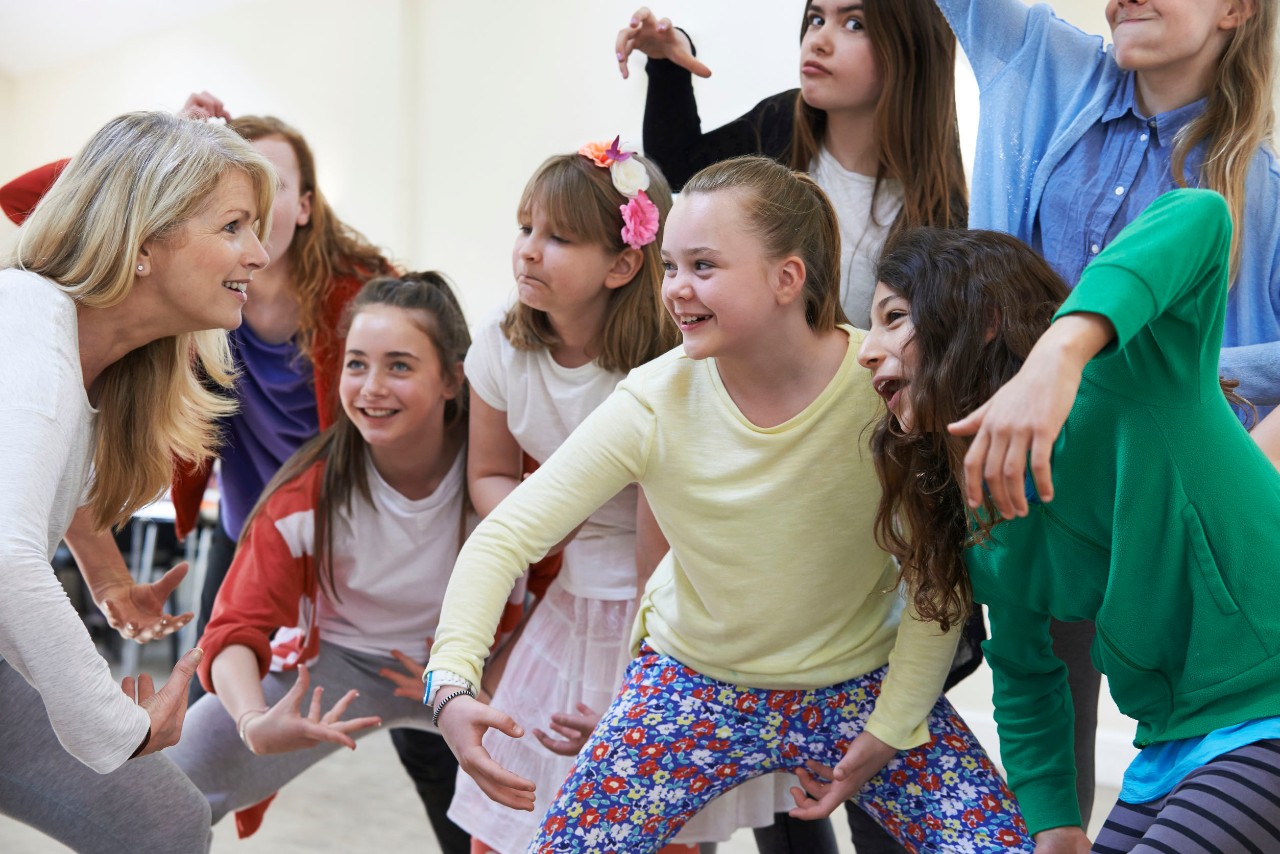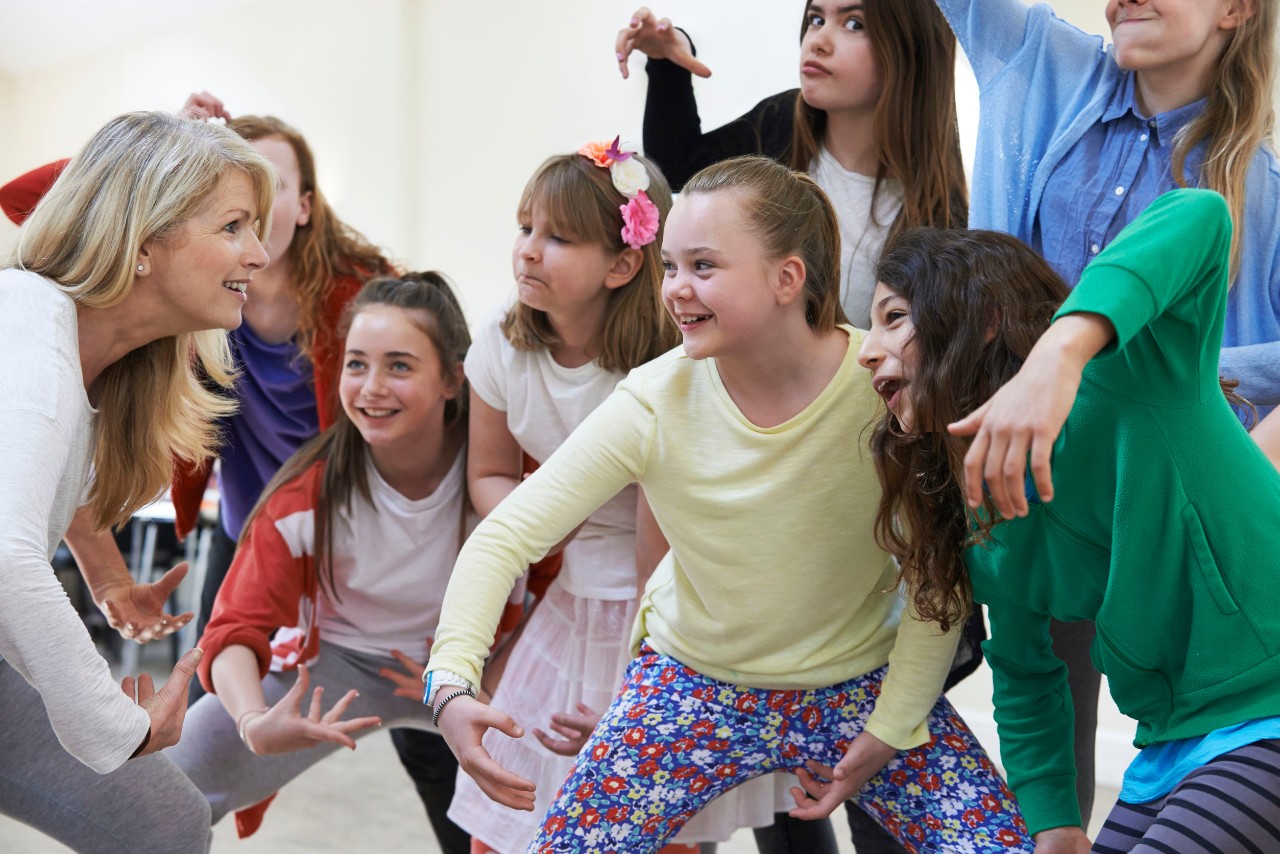 Use Theater to Connect Students With Their Emotions
At first, theater seemed like one of the most challenging art forms to bring online. How can students design a set or interact on stage through a Zoom call? However, there have been many creative performances conducted virtually in the past six months. 
Similar to the art lesson plans, theater can be used as a tool for students to socialize and share about themselves, especially if they are still getting to know each other in the remote classroom. 
When casting for a show, educator Shana Bestock, who is also a youth theater director in Seattle, has her students write down three characters they want to be and one character they don't want to be. Students are also asked to explain why. One student might want to play a character who dies, while another student doesn't want a lot of lines. You can keep these requests private or open the classroom up to discussion to highlight the pros and cons of each role type. 
You can also help students better connect with each other virtually by tapping into improv games, writes the team at Theatrefolk, like thought dubbing or alphabet games. They also offer tips for improv education in a socially distanced classroom, like teaching students to enunciate even through their masks. 
Maria McConville, a New York City public school teaching artist, showcases playwriting exercises for the online drama teacher to use. You can introduce a few key elements that students need to include (like a character backstory, a conflict and a monologue) and have students create short plays or scenes. This is ideal for group work where students can meet together for a few minutes each day and then hold a table read.
Now may actually be a good time to take a step back as an instructor and let your students express themselves. David Catlin, a founding ensemble member of the Lookingglass Theatre Company in Chicago and head of the undergraduate acting program at Northwestern School of Communication, says great drama is based on obstacles and on "characters who feel detached, distant, isolated, and alone as an uncertain world changes around them." 
You may be able to give your students a set structure to work from and then let them develop monologues, poems or scenes that bring their feelings and emotions to life in a healthy way.  
If you are looking for specific lesson plan ideas that can be transferred to the virtual classroom, turn to Theaterish, which has put together a comprehensive list of resources for virtual theater education. This includes topics related to set design, costuming, stage management and sound design.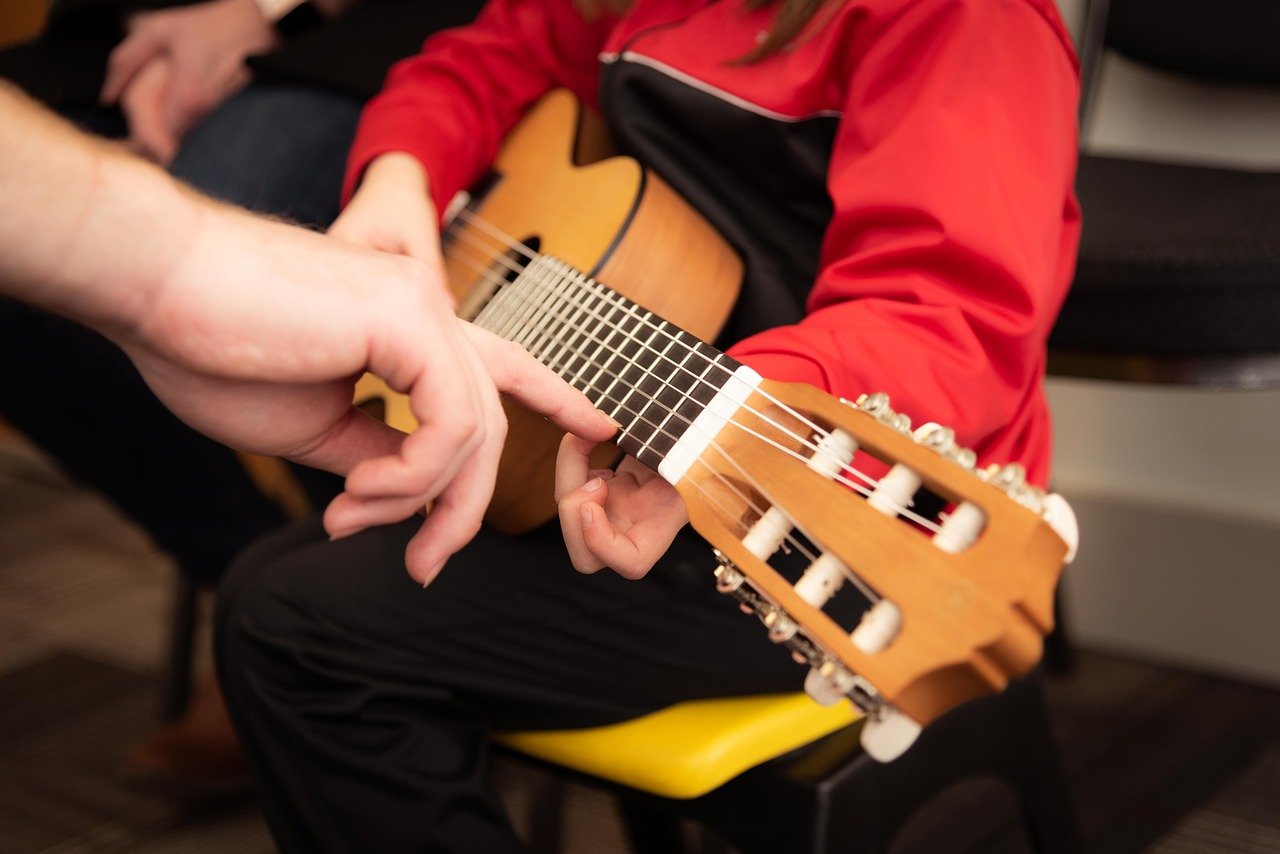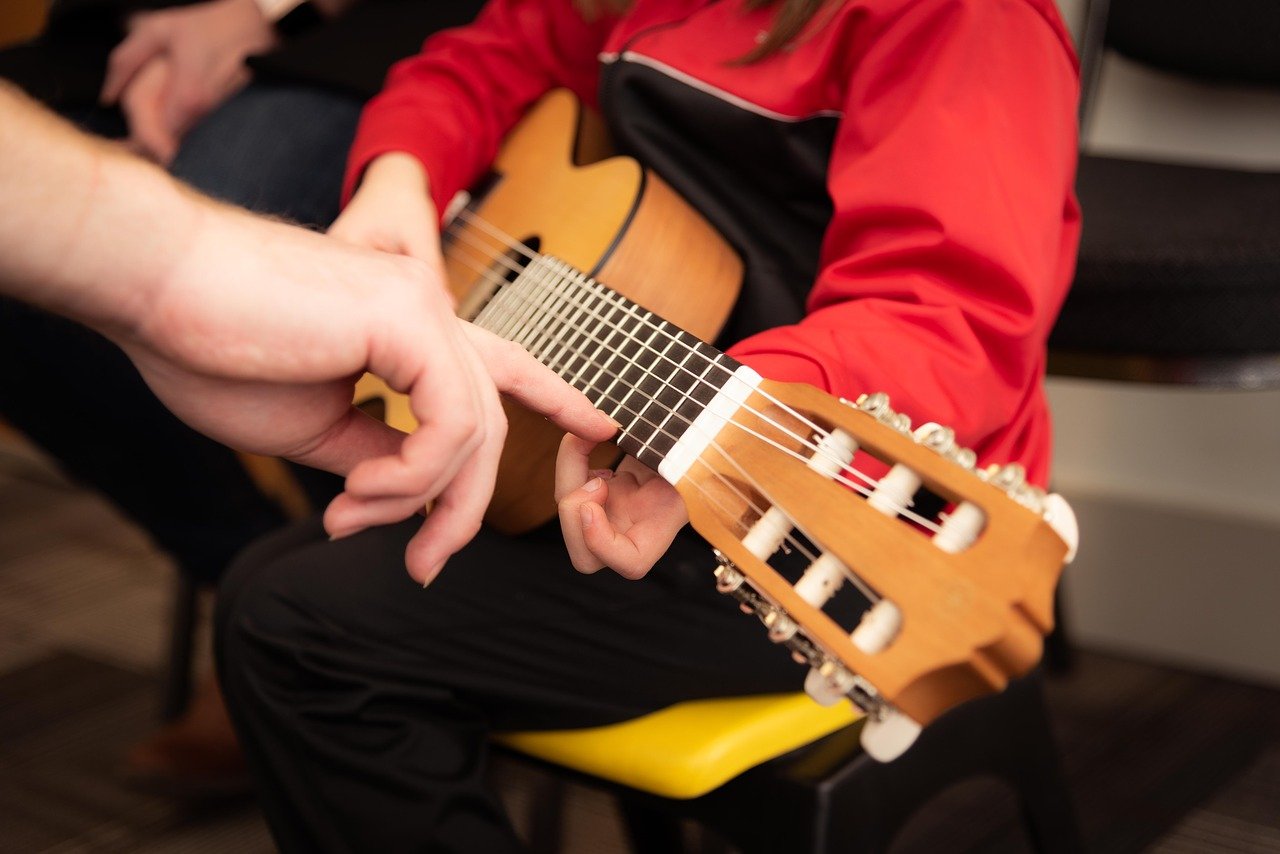 Music Lessons for Students in All Grade Levels
The virtual music classroom also looks much different, with professional choirs, college marching bands and elementary school classrooms closed or moved online. However, music continues to shine through in incredibly creative ways.
Elementary school music teacher Becca Davis, of Becca's Music Room, is the first to admit that teaching music over Zoom was not easy. She was teaching 15 Zoom lessons each week and had to keep a range of students engaged. One suggestion she has is to play a song and ask students to draw what they think it sounds like. This can be an abstract drawing (pulling in colors and textures) or the students can draw a scene from the music they hear. 
There are also ways to scale out your lesson plans for maximum impact by applying the concept of graduated difficulty. Terri Lloyd, an elementary music teacher and blogger at Frau Musik USA, says you can use the same song for each grade level, with advanced concepts introduced for older learners. This process helps you as well as those families with more than one child at the school. Those students can learn together, with the older child helping the younger. Plus whole families can participate in what Lloyd calls a "culminating project."
If you want a comprehensive guide for virtual music lessons, look at this extensive guide by Amy Burns, an elementary music educator. She answers common questions that educators have, offers tips for effective teaching through Zoom and provides lesson plan formation ideas. This page is a great place to start for resources and advice.
One of the main benefits of the virtual music classroom is that you don't necessarily need supplies, costumes or materials to put together something amazing. Throughout the pandemic, Eric Whitacre led a virtual choir that brought together more than 17,000 people. What started as a project a decade ago where people could record themselves and compile lines into a video has bloomed into a viral sensation across 129 countries. 
Naturally, your classroom doesn't need to perform on this scale, but you can see how students can perform together virtually and create something of note.
As you develop your music lesson plans and work with students virtually or in a hybrid setting, know that you are not alone and everyone is experiencing the same emotions as you throughout this process. 
"It's hard to keep from tearing up sometimes, wishing you could hear a really bad B-flat concert scale," says Katy Linné, band director at Anthony Middle School in Minneapolis. Performing arts especially focuses on community and camaraderie for so many people, which is why socially distant music lessons can still feel lonely.       
Still, art and music have become outlets for self-expression during the pandemic. From singalongs on apartment balconies across the world to quiet painting and crafting through the nights, when the world is in distress, its inhabitants turn to the arts. 
Images by: seventyfour74 /©123RF.com, Somraya, Ian Allenden/©123RF.com, Vladvictoria