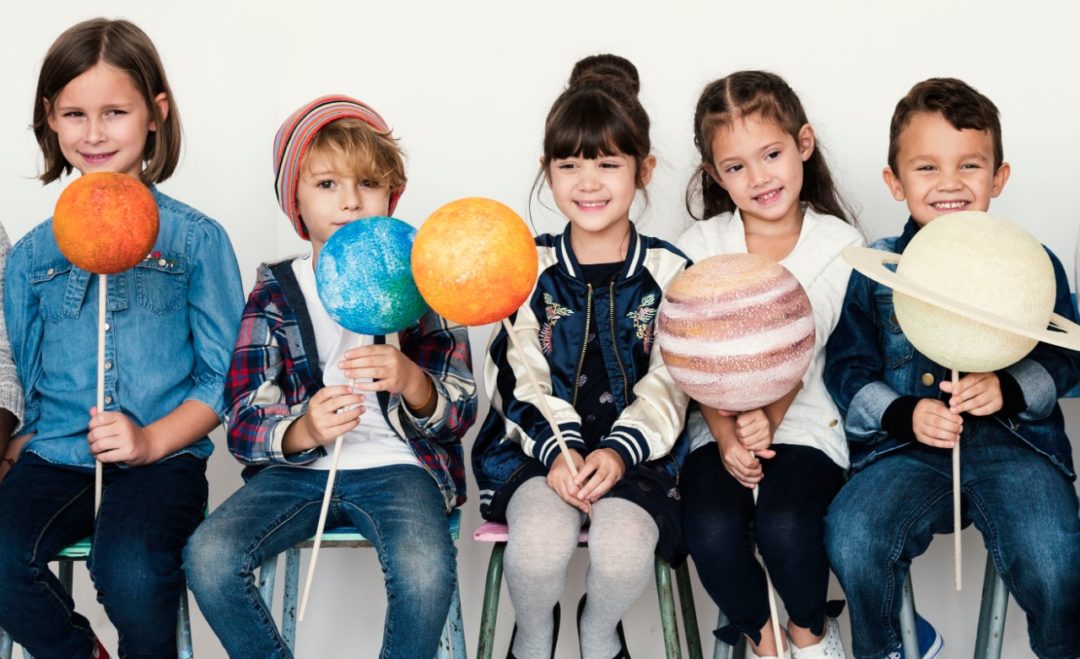 There is so much to cover about space that most science teachers could spend at least an entire semester focused on it.
From the history of space exploration to the constellations, space-centric lessons are a great way to foster a love of science in students and tap into their creativity and imagination. Whether discussing extraterrestrials or moon colonies, there is something for everyone. 
Check out a few of our top ideas for teachers who want to create engaging outer space lesson plans, starting with the solar system and pushing out into the limits of what we know.
Space Lesson Plans Outside of the Classroom
Space-themed lesson plans allow students to break away from their textbooks and participate in group work and outdoor activities. One place to start with this is bottle rockets.
Regardless of your age, it's still fun to launch rockets and see how far they can shoot across the sky — or the football field in the case of most schools. The team at Teach Engineering at the University of Colorado Boulder created an in-depth lesson plan for middle school students. Not only will students build a rocket, but they will also create a parachute to help their rockets land safely. The estimated expendable cost per group is a few dollars.
Another outdoor activity to try is a comet science experiment, using materials like dry ice, rocks, crushed leaves and vinegar. Carla Mae Jansen at Teaching Without Chairs also listed discussion questions, including: Why does the comet have a tail? How big is a comet? These guide the lesson while spurring student creativity.
The lessons can easily be tied to the course material, while also providing a break from the traditional classroom environment.
Space Lessons for Subjects Other Than Science
Lessons about space can easily fit into other subjects. History, math, reading and music classrooms can all tap into the wonder of the solar system.
In an article for ThoughtCo, software engineer and astronomy writer Nick Greene shares eight "space firsts," from the first human in space to the first spacewalks. This is a good way to combine science and history for a joint lesson plan. Classes can team up to form projects highlighting the significance of and the science behind these achievements. Don't let this list be your limit — there are plenty of other firsts over the past 70 years in the name of space exploration. 
There's a don't-miss resource you can use. FirstMenOnTheMoon.com, produced by web and software development company Thamtech, shows a minute-by-minute experience of landing on the moon. It includes original Apollo 11 spaceflight video footage, transcripts and mission control room conversations, all of which can be selected and viewed throughout the presentation. This is a great way to make your students feel like they lived through a historic moment. 
There are other ways to tie lessons about space into other subjects The Planetary Society's Emily Lakdawalla frequently compiles lists of the top space books for kids. She breaks her choices up by age group, starting with four-year-olds ("Baseball on Mars") and working up to high school students ("The Ultimate Interplanetary Travel Guide"). Students who are interested in space but struggle with reading can build their skills by reading about a subject they love.
Also in the reading and writing classroom, teachers can request letters from science professionals talking about their work. 
The organization Letters to a Pre-Scientist teams up with professionals across STEAM fields and asks them to write letters to students and schools explaining what they do and why they love their career field. Teachers can sign up for a pen pal program so their students can receive letters and write back to the scientists, improving their knowledge of science careers while improving their literacy and vocabulary skills at the same time.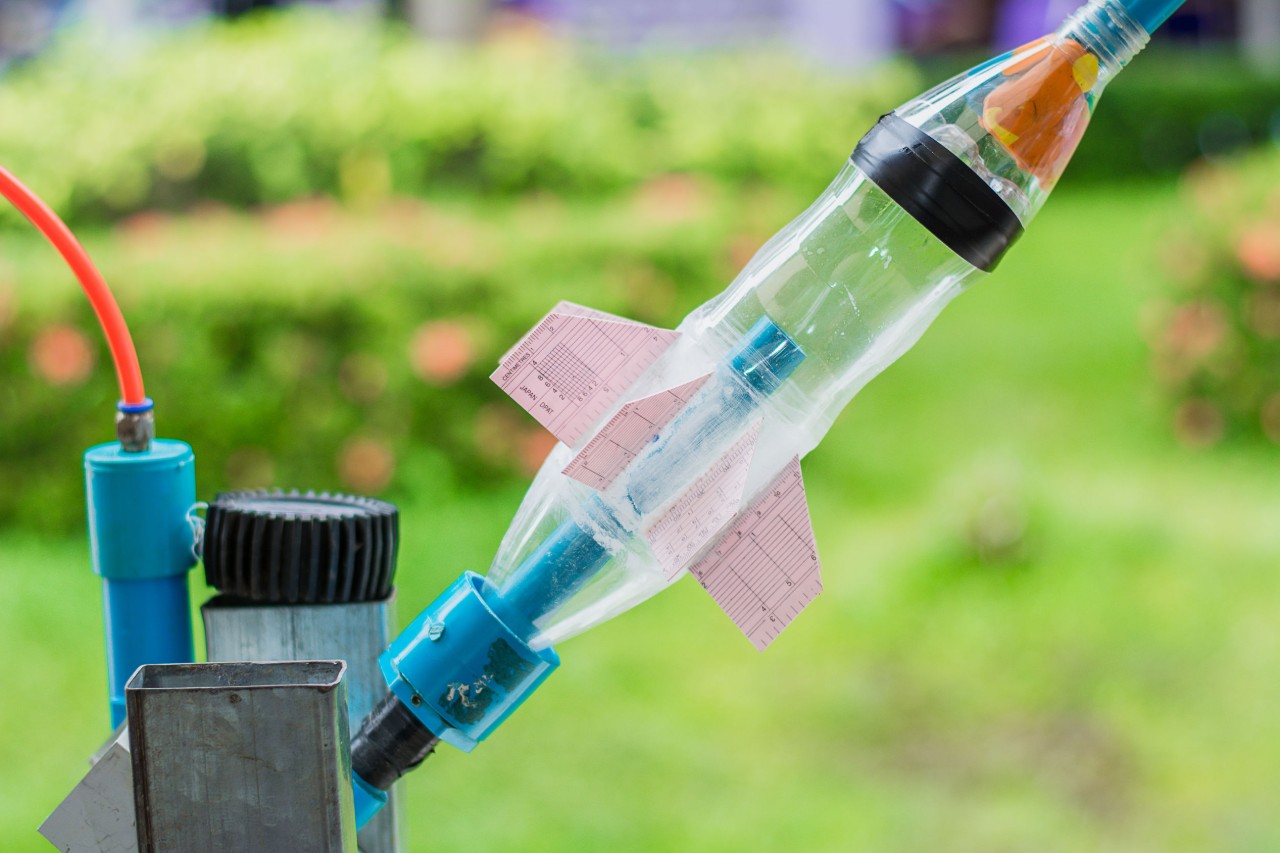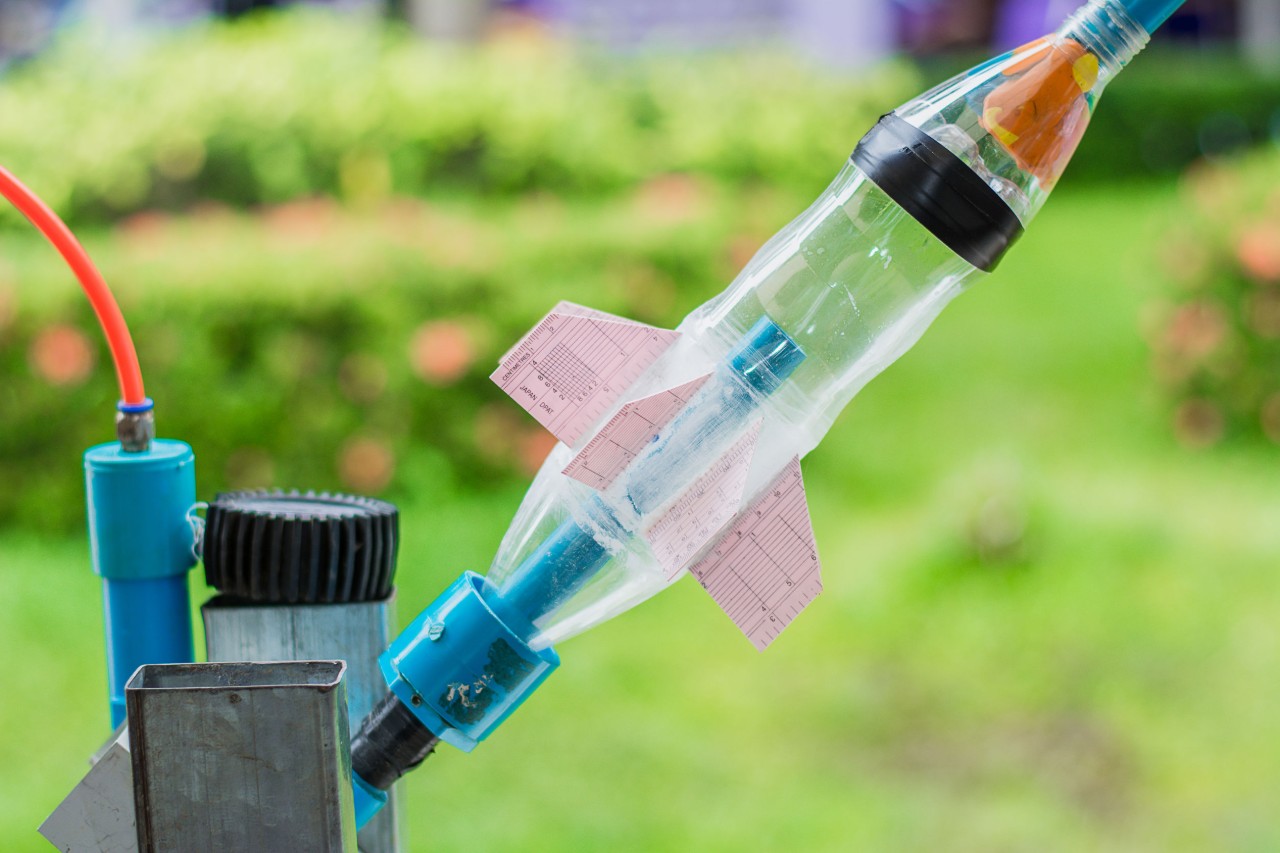 Outer Space Lesson Plans That Double As Classroom Decorations
Many lesson plans related to space allow students to get creative with arts and crafts, turning projects into colorful classroom decorations. 
Few space lesson plans are more iconic than the creation of a solar system model for display in your classroom. There are several guides at Sciencing you can follow to develop your own. The project gives students an idea of how big the planets are in relation to each other. You can either build one model as a group project for the class, with each of the eight groups focusing on one planet, or challenge every student to make their own solar system to reference throughout the year.
For other classroom design activities, the team at Velcro has developed multiple lesson plans. For example, there are free "race to the moon" printables with the year and the significant achievement. This is specific to the time American astronauts competed with the former USSR to be the first to land on the moon. You can use these to decorate your classroom or to help students better understand the space exploration timeline.
Space Projects for Students
You can develop space lesson plans for the classroom or assign long-term projects for students to work on. You can also suggest additional learning opportunities for eager students or more advanced learners.
For example, ask students to create a constellation in a box. Students can either map out a specific part of the sky or focus on a few particular stars that they want to learn about. Educator David V. Black of Spaced Out Science shares his lesson plan to create constellations creatively. His plan is a good starting point, but you can adjust it for your classroom as needed.  
You can also talk about moon colonization and the future of space travel with your students. The team at Envision discussed whether today's students will one day live on the moon. Teachers of older students can question the ethics of moon colonization while all grades can build simulated moon colonies. Some students might even want to submit these colonies to the Space Settlement Contest by the National Space Society. Check out the NSS website for photos of past years' winners. 
Students interested in 3D printing can create their own models of various spacecraft. Tobias Hulette at All3DP shared 10 different models students can explore and try on their own. These include replicas of the Saturn V Rocket and the NASA Curiosity Rover.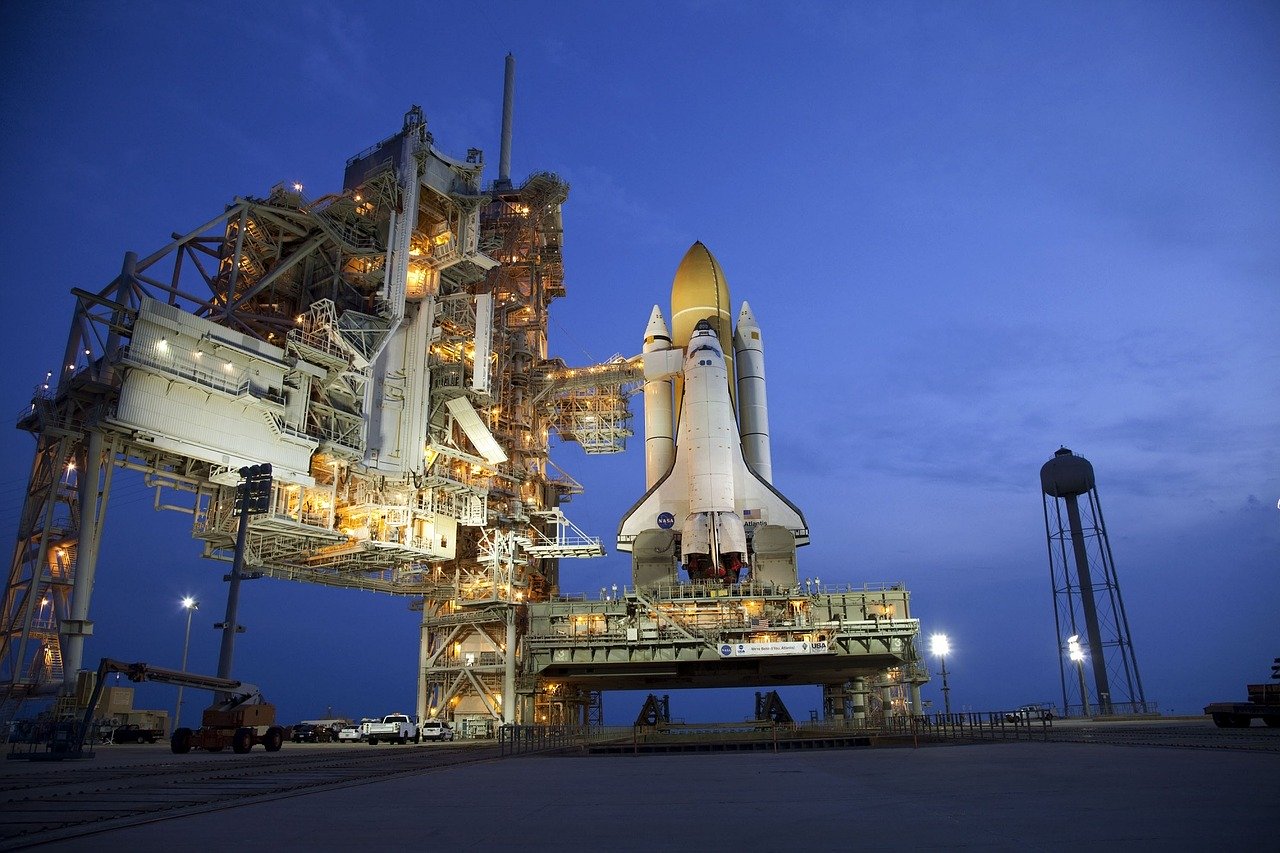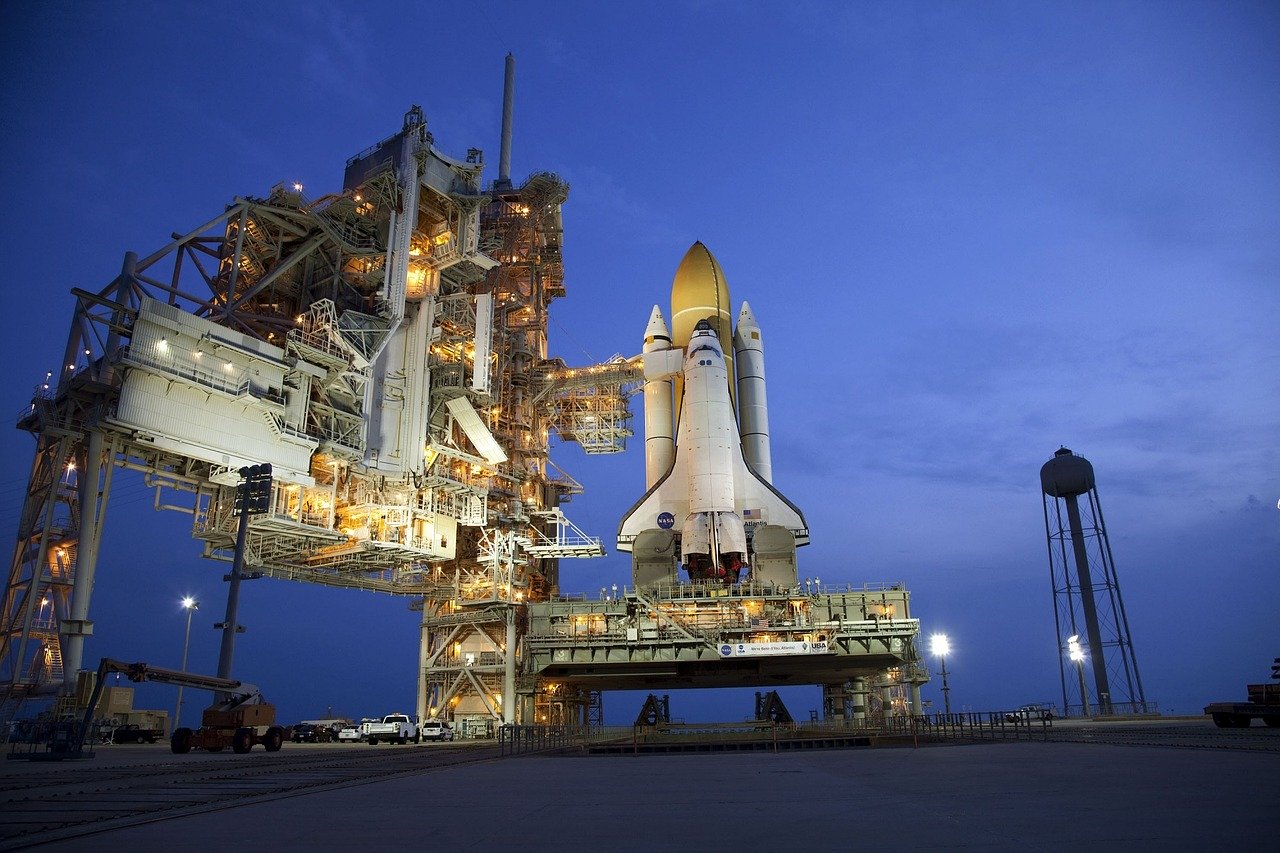 Online Resources for Your Students
When teaching space-related topics, you don't have to use different crafts or expensive technology to make the lessons come to life. There are plenty of resources online.
The Space Calendar, for instance, publishes weekly updates of what you can see in the stars based on your location. It will explain what you're looking at (like the International Space Station traveling across the sky) and the best times and dates to see it. Any student, regardless of background, can look up at night and spot different stars and planets with the naked eye.
Free tools for educators are also readily available. An app was developed by the Lunar and Planetary Institute as a free resource for teachers who want to take their students on a journey through space. Take an interactive tour of the asteroid belt or explore planets like Mars and Saturn. No headset is needed; simply download the interactive poster and use your smartphone.  
Dr. Min Liu and Dr. Lucas Horton at the University of Texas Austin led a group of graduate students in the development of the game Alien Rescue, which uses a science fiction-based problem-solving scenario to teach students about space while honing their critical thinking skills. The web-based platform is easy to deploy, with no installation or specialized equipment required. This program was developed to meet the curriculum needs of grade six science students.  
Younger learners can also enjoy online resources. The Space Foundation has partnered with Peanuts to create free K-5 lesson plans featuring Snoopy as he explores different STEM ideas. They were developed alongside the launch of two Peanuts books: "Shoot for the Moon, Snoopy!" and "Snoopy, First Beagle on the Moon!" The lesson plans cover topics like space suits, constellations and microgravity.
Images by: rawpixel/©123RF.com, pootsonnaja/©123RF.com, 272447