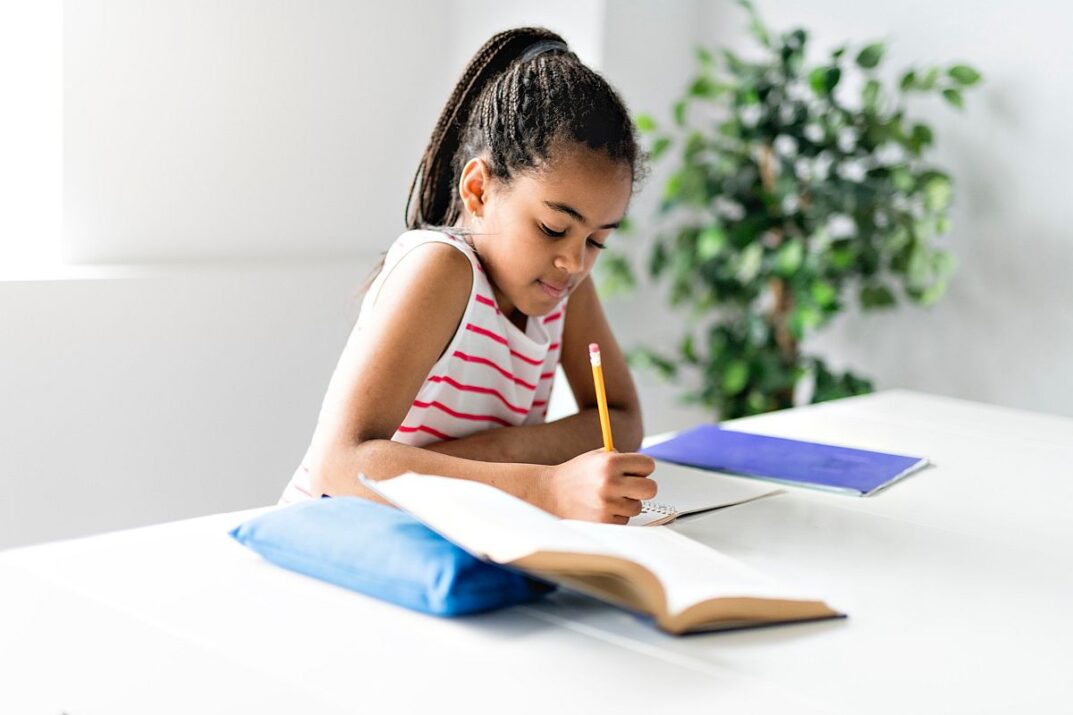 They say it takes a village to raise a child, and nowhere is this more true than in the school system. Your students learn from teachers in the general education classroom and then work with specialists throughout the day. These range from art and PE teachers to occupational therapists, speech specialists and librarians. Every person within the school plays an important role in helping students.
Occupational therapists (OTs) are often misunderstood in their roles. Sometimes they are pigeonholed as handwriting teachers while other times their assignments are overbroad and outside of their specialties.
What do occupational therapists do and how do they help students? Learn more about OTs and their important role in the school system.
What Is an Occupational Therapist?
In a school setting, occupational therapists help students improve their fine motor skills so they can better participate in the general classroom. Motor skills are the ability to use small muscles to navigate the world. When you use a carrot peeler, write a grocery list, or tie your shoes, you are using fine motor skills.
"A student may not have the fine motor skills or hand strength to complete a writing task, and may fail the assignment," writes Dr. Tiffany Millacci, a language speech and hearing specialist. "A student may focus so much on writing and copying the notes that they cannot attend to the content of the lesson."
You can see how a student who lacks these fine motor skills can miss key assignments that their peers can easily accomplish. For example, if a student is so focused on getting the letters "n-o-u-n" correct, they might not remember the definition. Poor motor skills can also cause students to give up on assignments, resulting in write-ups for bad behavior.
Kimberly Lange at the blog Teaching Expertise provides several examples of activities that OTs might do with students. For example, origami helps students develop fine motor skills because they learn to fold the paper in exact ways. Whole-body exercises can strengthen muscles and help students learn to connect and control various body parts.
OTs help students in schools but they also work in a wide range of fields. They are found in hospitals, assisted living communities, physical therapy centers, and private practices. However, school OTs are often more limited in what they do than general occupational therapists.
"In the medical model, occupational therapy services can address any deficit area for the sake of remediating a deficit (as long as funding sources allow)," writes Devon Breithart, an occupational therapist and assistive technology specialist. "While these often may end up being the same deficits, the difference is that in the school system, those deficits have to have an educational impact."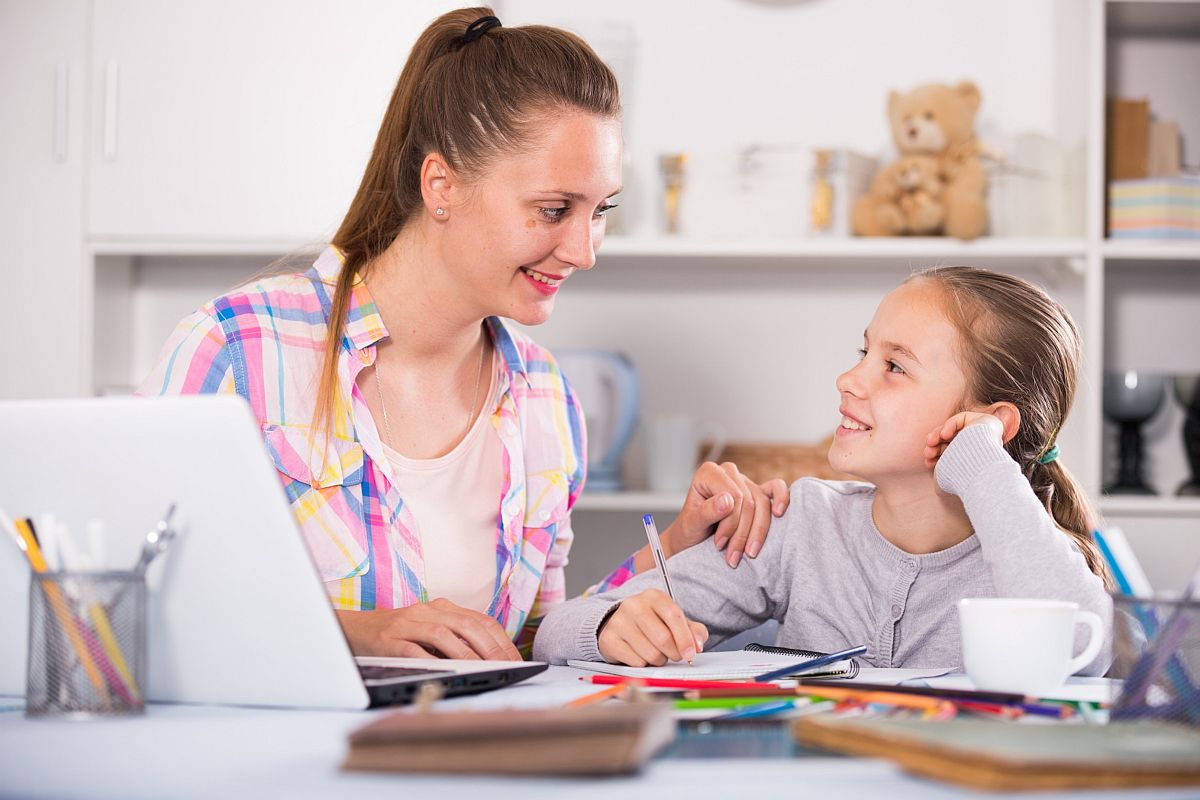 Why Are Occupational Therapists Important?
Occupational therapists intervene and provide extra support that teachers aren't able to offer. A teacher in the general classroom might have 25 other students to work with and a packed core curriculum to cover. They aren't able to slow the class down to help a few students with their motor skills.
"As therapists, we offer a very unique perspective about how children learn," says Wendi Trummert, a school-based occupational therapist in Washington. "While our schools are increasing academic demands and limiting opportunities for movement, we understand that good sensory-motor development is essential for children to learn, self-regulate and behave at their highest level of ability."
Working outside of the classroom can be helpful to students. A child won't feel ashamed of their inability to write when they are working with an OT compared to when they struggle to complete an assignment in a classroom of their peers.
Jeff Kou, a licensed occupational therapist and founder of the OT Dude, provides concrete examples of what these professionals do and how they help students. In one guide, he creates a bulleted list of how therapists work with students to improve their writing. These include using slanted surfaces and different writing instruments, and trying out ways to hold the writing instrument. The goal is to give students the tools they need to feel confident in their writing abilities.
Another great resource is the OT Toolbox developed by Colleen Beck. Beck recently wrote a guide on bad handwriting for parents and teachers.
"Handwriting is not an easy skill to teach because it is so complex," she writes. "A child's teacher is limited to a short period in the classroom to teach actual letter stroke formation and so the other components like line use, word spacing, letter spacing, size awareness, rhythm of writing, are covered only when there is a problem."
Beck says that students are expected to fix mistakes on their own or self-correct over time.
None of this means that teachers aren't good writing teachers and lack the patience to teach fine motor skills. It's quite the opposite. Teachers do their best to teach most students how to form letters and use their hands and eyes to complete assignments, some students just need a little extra help and skill-building to keep up with their peers.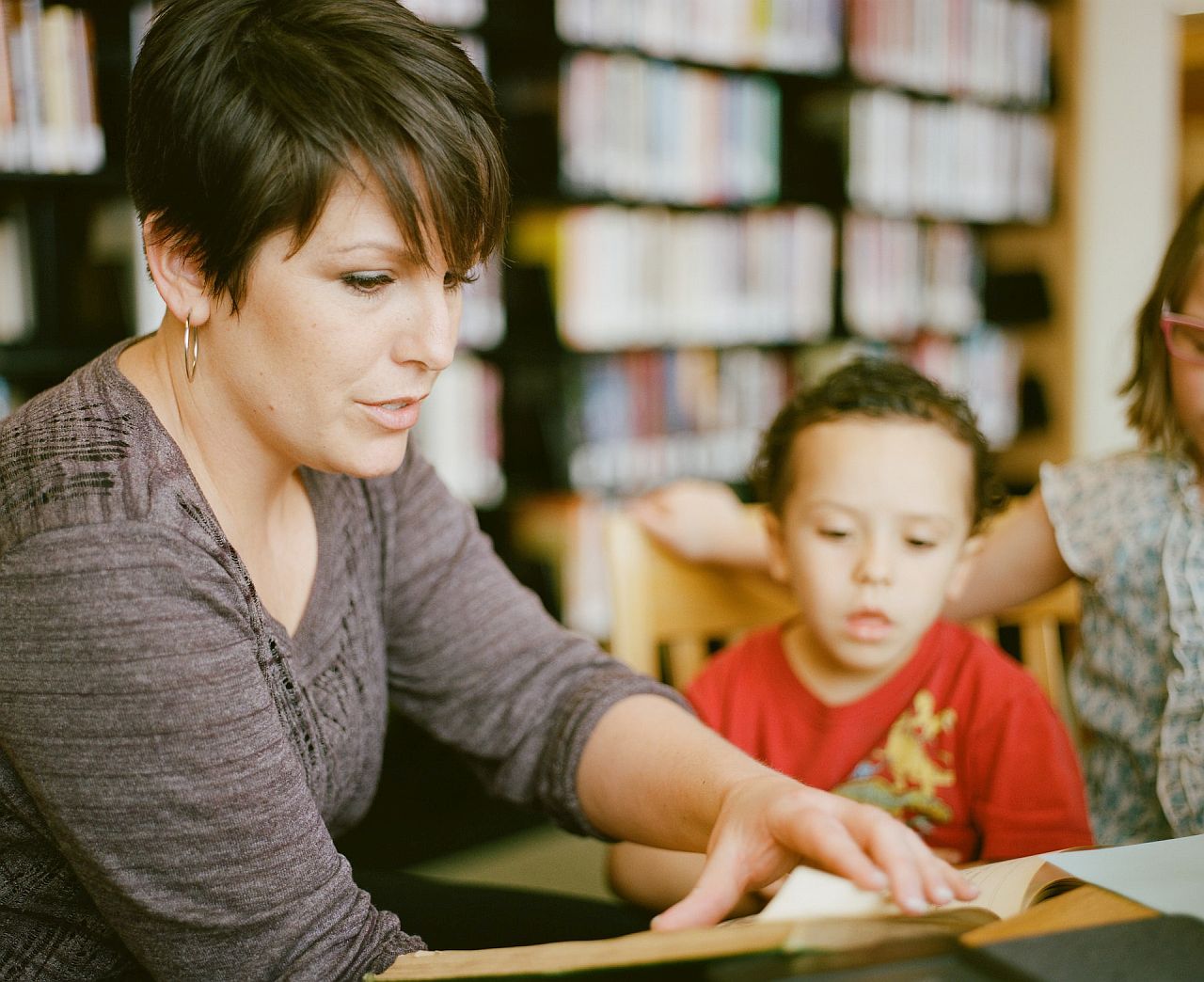 Occupational Therapist Qualifications and Certifications
Occupational therapists are highly-skilled individuals, which means there are extra steps for those who want to step into this role.
Emily Gillespie-Lord at Best Colleges breaks down the process of becoming an occupational therapist. Most people need at least a Bachelor's degree, advanced education, and certifications to become an OT. For many positions, a master's degree is preferred.
Practitioners will also have to complete a set number of observation hours and state licensing requirements where they plan to work. After you land a job as an OT, you will need to keep up with your licensing and continue your education to better connect with the students you want to help.
The American Occupational Therapy Association (AOTA) is a great resource if you are just launching your career. You can check job listings, view state license requirements, seek out professional certifications, and even look for micro-credentials through this site. This is an active association that serves all OTs including school-based professionals.
There is also a big difference between working as a medical OT (or general OT) and a school-based occupational therapist. You will need to learn how to navigate the school environment — along with the deadlines and limited resources that come with it.
"Since we are initially trained in the medical model…the simple idea of starting in a school-based model can be daunting and terrifying all at the same time," writes occupational therapist and University of St. Augustine for Health Sciences OT Core Faculty Assistant Professor Hope McCarroll at OT Schoolhouse. This applies to both new graduates and veteran OTs who have worked in private practices for decades.
McCarroll provides tips from school-based OT practitioners meant to help OTs who are new to the school setting. These range from the practical (befriend the janitor) to the strategic, like pushing yourself into the classroom to let teachers see you working with the students.
Occupational Therapist Income
Once you complete your OT education and certifications, you can start your career as a school-based occupational therapist. According to Salary.com, a school-based OT will make between $58,000 and $75,000 per year, with a median salary of $66,923. This is data pulled on a national level. You can filter this information by state and city to see what OTs likely make in schools near you.
Kate Washa Boyd, founder of OTsalary.com created a fantastic resource for tracking the pay rates of occupational therapists in your area. She has a survey where OTs can submit their incomes, benefits, education, experience, location, demographics, and other information (like whether they negotiated their income when the job was offered) which gets populated into a spreadsheet. There's even a section on whether the COVID-19 pandemic affected their jobs.
Nearly 2,400 OTs contributed information to this survey. If you are trying to determine what is considered fair pay in your area, download this sheet and set up filters based on your location and experience. This can give you salary ranges in your area.
"As much as we pride ourselves on being client-focused, we do need to consider our own health—including our financial health—in order to provide the best possible care," says Sarah Lyon, occupational therapist and owner of OT Potential. "OT can be a demanding career, so it's important that we are fairly compensated for our efforts."
Like many educators, OTs often work long hours to prepare to work with students. They might have to work with demanding parents or teachers who don't fully understand what they do.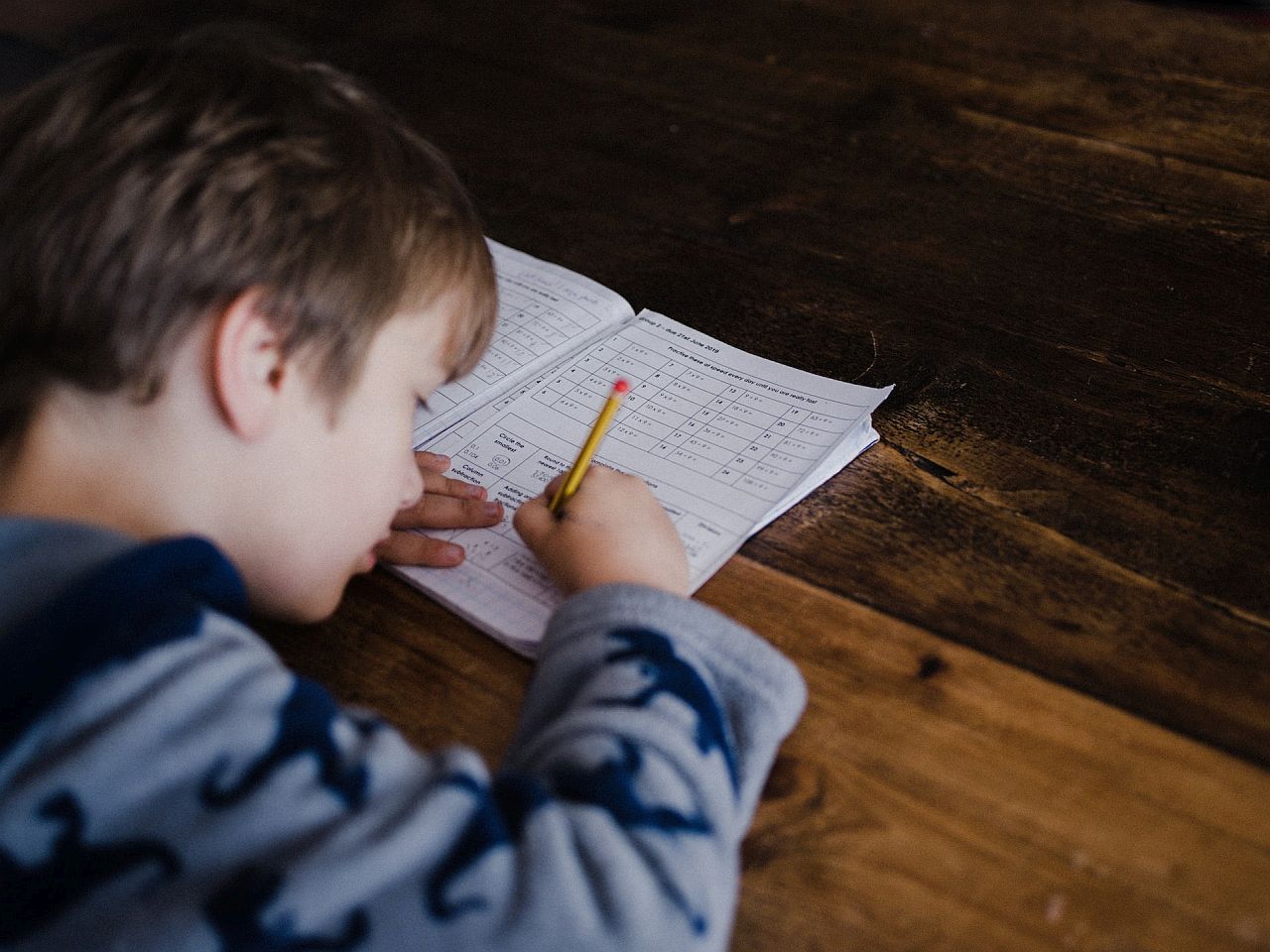 Demand for Occupational Therapists
Demand for occupational therapists depends on the number of students who need these services. As doctors and educators learn more about learning disabilities, they are better able to diagnose these conditions in students. This means more students get the help they need — while the demand for OTs increases.
It's clear that the number of students with disabilities in American public schools is growing. For the 2020-2021 school year, 7.2 million students were served under the Individuals with Disabilities Education Act (IDEA), which accounts for 15 percent of all students. This is a significant increase from the 2009-2010 school year when 6.5 million students were served (13 percent of students).
Denise Stile Marshall, CEO of the Council of Parent Attorneys and Advocates, or COPAA, attributes this to greater investment in "child find" by schools, or the investment in the identification of students with disabilities. Early diagnosis is essential to helping students with disabilities.
Once a student has a diagnosis, educators will determine whether the child can benefit from working with an OT. If so, this recommendation will become part of the student's individualized education program (IEP).
"If occupational therapy services are recommended in the school setting, the OT will set goals and objectives related to supporting the child's success and independence at school," says Claire Heffron, a pediatric occupational therapist and founder of The Inspired Treehouse. "Every year, the team holds an IEP meeting where the IEP is reviewed and updated based on the child's progress."
IEPs are designed to be measurable and goal-oriented. This means OTs work with parents and general educators to help students with disabilities reach target metrics for improving their fine motor skills.
"Occupational therapy practitioners perform activity or task analysis to identify each student's strengths and needs and work with them to adapt and modify all activities and occupations—including community-based instruction—to ensure success," says Dr. Deborah Schwind, a pediatric occupational therapist in Virginia.
This is how a disability diagnosis becomes a student learning origami or drawing shapes with a large marker. What starts with a big-picture idea of a student's needs gets drilled down into goals, performance analyses, and eventually activities to help the student, all led by the OT.
Teachers and parents can benefit from working closely with occupational therapists. More than simply handwriting instructors, OTs are developmental experts who can improve a variety of motor skills that help students thrive.
Images by: lopolo/©123RF.com, jackf/©123RF.com, Adam Winger, Annie Spratt