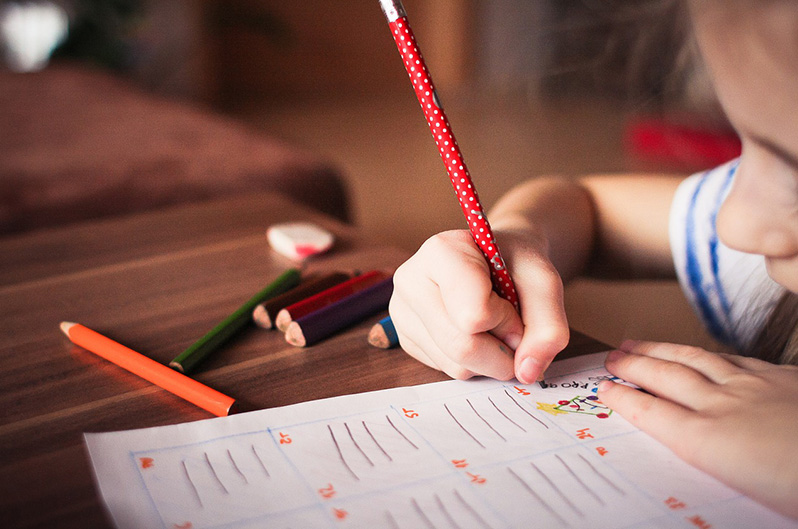 Faced with long hours, low pay and little incentive to stay, teachers across the country are fleeing from certain schools in pursuit of better working conditions. And while teacher turnover isn't exactly a new problem, it is a persistent one that has a lasting negative impact on teachers, families, schools and the students they aim to serve.
To combat this trend, school administrators, policymakers and education experts are experimenting with different ideas to better attract and retain high-quality teaching talent. To better understand what these initiatives look like — and how they might work in your school — here are nine policies and incentives that help keep talented teachers where they're needed most.
Offer a mentorship program
Most careers offer mentorship programs to pair experienced workers with novice employees — so why not do the same with teachers?
In Chicago, Nurturing Teacher Leadership (NTL) is a program that pairs National Board Certified Teachers with National Board Certification candidates. This mentorship program helps new teachers develop, improve and validate their practices over the course of weekly meetings that last two years. It also ensures that new teachers will stay committed to the profession and pursue a professional certification.
Chicago Teachers Union (CTU) quest center director Lynn Cherkasky-Davis suggests that the program promotes teacher equality by helping more teachers access "the highest credential a teacher in America can obtain."
Promote professional collaboration
As in all professions, it's important that teachers have time and space to collaborate with their peers.
One initiative that's improving collaboration among teachers is The North Carolina New Teacher Support Program. This development program hosts virtual professional learning conversations where science teachers in grades 5–12 can collaborate, share ideas and improve practice.
The teacher support program is led by instructional coaches who, according to program director Bryan S. Zugelder, lend support through "conceptual understanding, supporting various learning needs of their students, establishing and maintaining a respectful learning environment, and how to actively engage students."
Make rural areas more appealing
According to Erin Doan, executive director of Minnesota's state board of teaching, teacher shortages are at an all-time high among rural communities across the country. For recent graduates especially, the amenities of city life are simply more appealing than a small town.
In response to this issue, the PERK (Preparing Educators for Rural Kansas) program focuses on recruiting nearby college grads from schools like Kansas State to come teach in rural Kansas. Dean of the College of Education at Kansas State Debbie Mercer explains that PERK gives interested teachers a "trusted, cost-effective road" to becoming a rural teacher.
Similarly, an all-expenses paid teacher immersion program in Colorado seeks to expose qualified educators to small-town teacher life. Robert Mitchell, academic policy officer for teacher preparation at the Colorado Department of Higher Education, says it gives teachers a chance to experience the advantages of rural teaching. "Some of the best teaching in the state happens in rural communities, owing to their smaller, more intimate classrooms and willingness to experiment."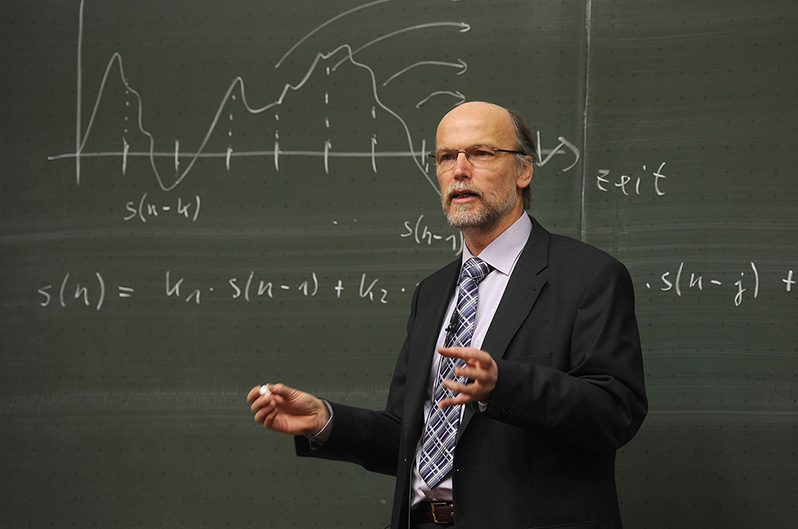 Give teachers a voice
To create better laws that benefit teachers, it's important to involve them in the policymaking process.
That's why the 16-month Teaching Policy Fellowship In Chattanooga, Tennessee, helps teachers develop a greater influence in local education policies. Geoff Millener, Innovation and Technology Programs Manager at PEF's Policy Fellows Program, explains that teachers in this program are tasked with hands-on, student-centered advocacy projects. This allows teachers to get a first-hand look at areas such as early childhood education, teacher education and retention, and improving socio-economic diversity in our schools.
Support professional development
The Teacher Cadet Program is a nationally recognized teacher recruitment program in 38 states. As explained by Jane Turner, Executive Director of Teacher Cadets, the program helps enrolled high school students learn about the positive and negative aspects of teaching.
Through observation and hands-participation in public school classrooms, potential teachers get to make a more informed choice about the profession they might pursue.
Dr. Tim Lintner, a social studies education professor at the University of South Carolina, Aiken, adds that the program helps generate excitement and passion for teaching among high school juniors and seniors. This, he says, supports their future goals, "so that when they go to college they know what they want to do, find their major in college early and pursue it."
Provide housing incentives
One reason for urban teacher shortages is the fact that teachers can't afford to live in the communities they serve.
So, a former Washington D.C. chapel has been transformed into a suite of apartments reserved exclusively for teachers. The units are intended to attract and maintain high quality teachers to an area that is typically unaffordable, says Tom Porter, Building Hope's vice president of D.C. real estate operations.
The Selma Community Workforce Housing Project is a similar development in Los Angeles.
President and CEO of Abode Housing Robin Hughes, who worked on the project, says the development is being entirely subsidized by a 66-year ground lease from the Los Angeles Unified School District.
Another program in San Francisco, called Teacher Next Door, provides teachers with $20,000 to put toward home ownership in exchange for a 10-year teaching commitment. "Living and working in the community in which you work, in which you make this investment is incredibly important for the fabric of San Francisco," says school superintendent Richard Carranza.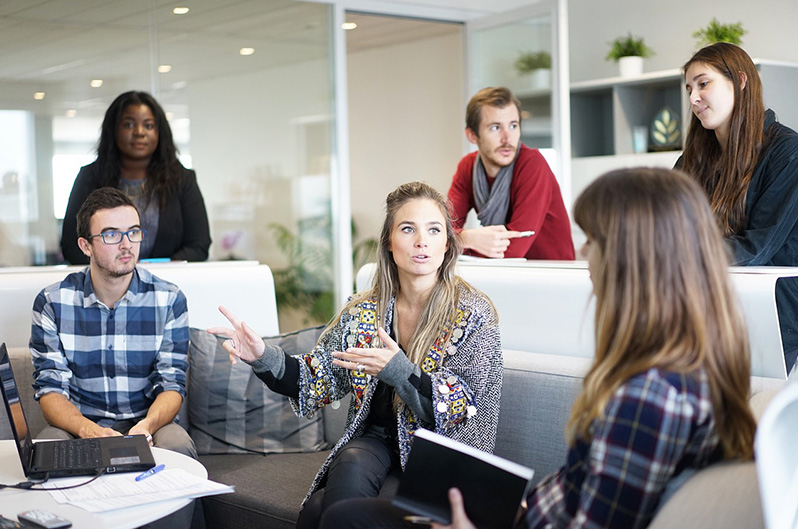 Strengthen teacher hiring processes
Some administrators don't want to contribute the extra resources to a more intensive hiring process, but a study by the Brookings Institute reveals that more selective hiring does play a role in teacher performance. The study found that teacher applicants "with higher GPAs and those from more selective colleges performed systematically better in the classroom than otherwise identical candidates."
The effect of rigorous teacher hiring was also confirmed by a study on D.C. public schools. Co-authored by Harvard Graduate School of Education assistant professor Eric Taylor, the study revealed that interviews need to assess more distinct teacher abilities. This is what leads to better teachers and improved retention rates, he says.
Thomas Kersten, educational leadership professor at Roosevelt University and author of Moving into the Superintendency, supports a focus on more rigorous teacher interviews. During his time as a superintendent, his hiring team always asked the top applicants to teach a demonstration lesson in order to assess that person's natural teaching ability.
Improve work environments
The demands of teaching often place a personal strain on teachers, especially those who are simultaneously trying to raise families.
To alleviate such pressure, a notoriously rigorous charter school network in Nashville has adopted more family friendly perks that improve work-life balance for teachers (particularly those who also are parents).
According to RePublic Schools spokesman Lee Pedinoff, this reduces teacher turnover rate and provides an optimal experience for children. Educators in the RePublic School system enjoy a shortened work day, a $5,000 reimbursement for childcare costs, and more.
"There are incredible things happening in Nashville, but we know there's still a deep, deep need for high-quality teachers," adds RePublic charter Schools co-founder Linda Lentz. This, among other initiatives, will help to fill that need.
images by: Unsplash, WikimediaImages, picjumbo