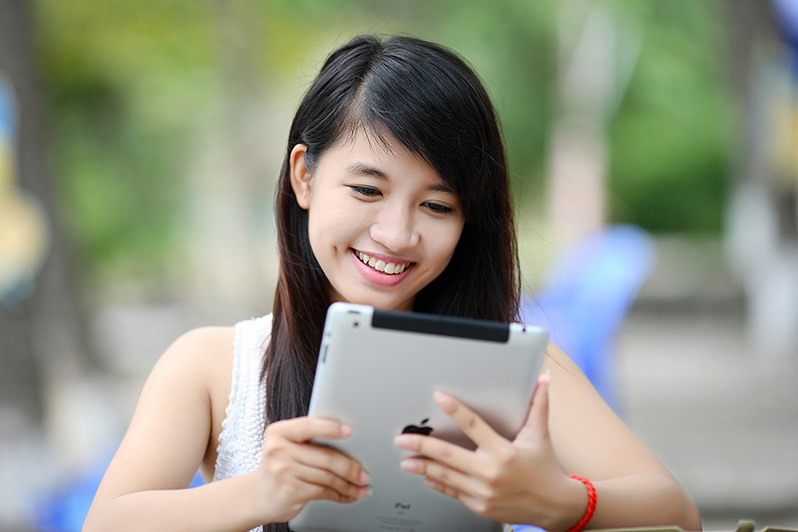 Today's teachers and administrators are faced with constant pressure to meet state and federal standards. Because failing to meet these measures can entail long-term consequences, many teachers are testing creative, unexpected ways to drive engagement, passion and performance in the classroom.
Flipped learning is one concept that's been gaining traction among teachers, parents and students across the country. In a flipped classroom, students watch recorded video lessons at home and complete homework in class. This approach gives students more time to engage with subject matter, ask questions and participate in meaningful discussions.
As The Flipped Learning Network explains in its definition of flipped learning, this method transforms the classroom into a "dynamic, interactive learning environment where the educator guides students as they apply concepts and engage creatively in the subject matter."
Flipped learning has been proven to generate excitement for learning, improve subject mastery and boost overall student performance. Read on to learn more about the benefits, techniques and challenges of flipping your classroom.
The Power of Flipped Learning
Flipped learning has garnered significant buzz, but how can we determine whether it's actually effective?
A number of studies have sought to answer this question. One survey by Faculty Focus evaluated 1,089 educators to better understand current opinions on flipped learning (and whether or not it improves student performance). In the findings, 74.9 percent of respondents saw greater student engagement with flipped learning, and 54.66 percent noticed evidence of improved student learning.
Additionally, 80 percent of those surveyed said students were more collaborative with flipped learning, and 76.61 percent said that students asked more questions.
Another survey of teachers and students by Jarod Bormann revealed that the flipped classroom model positively impacted student achievement and better prepared them for 21st Century learning. These findings also found that flipped learning engaged students more directly in higher levels of thinking and problem solving, which helped them perceive the quality of learning as much greater.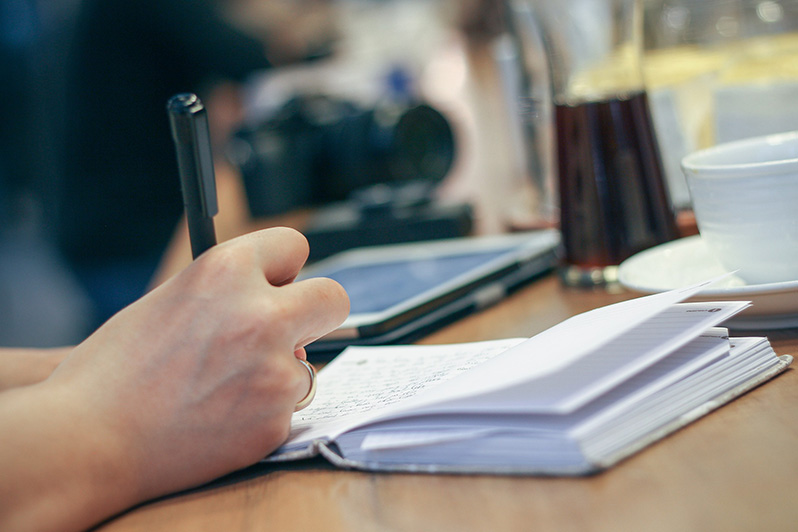 The Benefits of Flipped Learning
In many cases, flipped learning has a positive impact on both teachers and students.
According to Aaron Sams, who helped pioneer the flipped classroom model in 2007, flipped learning cultivates creativity, collaboration and problem-solving among students. In turn, this helps educators reignite their passion for teaching.
"This transition in assessment practice causes both teachers and students to reevaluate the motivating factors behind school, making learning, rather than scoring, the focus."
Cypher Learning journalist Livia Mihai adds that recording lessons on video is more efficient and saves teachers time because they can be reused many times. Flipped learning also helps teachers provide individualized attention to students, thereby decreasing the opportunity gap.
Uninterrupted Instruction
Seventh-grade math teacher Rob Baier agrees, noting that his flipped classroom helps him teach more effectively, especially on days when he can't physically meet with his students.
"On snow days or days I am out of the building, I want my students to still be engaged in the learning process, and I want to evoke thought for future discussions. I want to cut down on the amount of direct-instruction time and increase the amount of time the students are actively learning."
A Case Study From Michigan
To better understand how flipped learning helps students, it's worth taking a look at Clintondale High School in Michigan — one of the first modern examples of a successfully flipped school. Principal Bruce Umpstead explains that he implemented the model as an attempt to help his financially challenged school decrease failure rates.
"This model allows students to seek one-on-one help from their teacher when they have a question, and learn material in an environment that is conducive to their education," he says.
Long-Term Benefits
Aside from academic performance gains, flipped classrooms also have a positive impact on a student's long-term success.
Math teacher Stacey Roshan explains that the flipped classroom reduces anxiety for her students, giving them greater mental capacity to explore and experiment.
"It has provided a much calmer classroom environment, more conducive to curiosity since there is plenty of time for students to get their questions addressed within a class period."
When students are faced with less pressure to get an answer right, they have more time to develop creative thinking skills that are valuable in future career development.
EdTech writer Jimmy Daily highlights such outcomes in a flipped classroom experiment at UNC Chapel Hill. Here, 98 percent of students in a pharmacy class reported that the flipped model builds knowledge and skills useful to their career.
Improving Soft Skills
Another benefit of the flipped classroom is that it promotes the teaching of soft skills that students need in the real world.
According to Rebecca Winthrop, who directs the Center for Universal Education at the Brookings Institution, adaptability, excitement about learning and an ability to work with others are some of the most valuable skills needed for future generations.
Because flipped learning emphasizes collaboration and creativity, flipped learning teaches kids the skills they need to keep up in a world driven by digital change.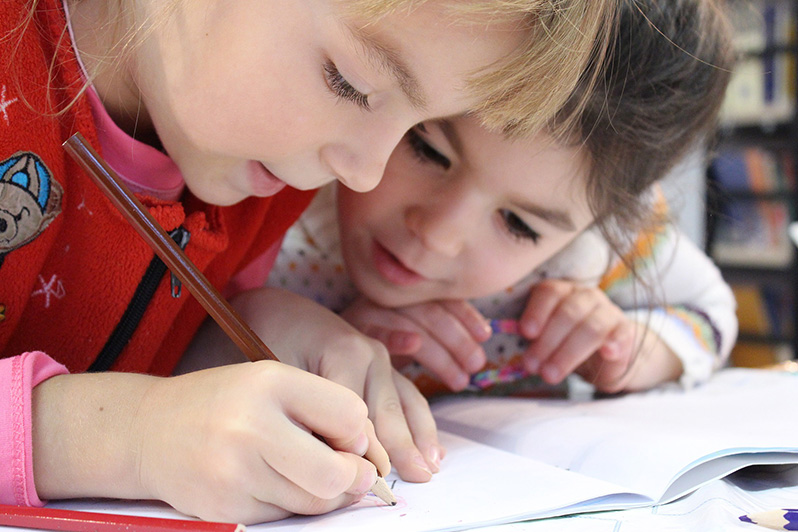 How to Start Flipping
Teachers who want to incorporate flipped learning into their classrooms need to start gradually.
Teacher Barbi Honeycutt suggests that educators identify flippable moments in a subject first. Then, they can focus on a specific lesson or topic and create a flipped lesson to test. "Flipped classrooms don't have to be all or nothing; you can flip parts of a lecture or an assignment and leave the rest unchanged."
When choosing a lesson to flip, teachers should consider starting with a concept students historically have difficulty with. This suggestion comes from Jonathan Bergmann, who created one of the first flipped classrooms with fellow teacher Aaron Sams. Bergmann says that taking challenging topics and making them into short video lessons is a great way to evaluate whether the flipped approach improves subject mastery.
Strategic Flipping
While creating video lessons for students is an important part of the flipped model, it's even more important that teachers focus on what goes on inside the classroom.
Maya Georgieva, associate director of the Center for Innovation in Teaching and Learning at New York University's Stern School of Business, says that flipped classrooms should be challenge-based.
This means that faculty must be actively engaged in planning and strategizing classroom tasks. Then, they should expect students to use higher-order thinking skills to engage with lessons more deeply than they would at home.  
Challenges of Flipped Learning
Despite the benefits of flipped learning, the process does pose some challenges — especially for teachers just getting started.
Math professor Robert Talbert notes that creating a flipped classroom requires a significant amount of initial work — more than the average classroom model. This workload only stays heavy in the beginning, however. As more lessons are recorded and students become comfortable with the process, workload decreases.
Over time, classrooms become more efficient because in-class time is maximized with one-on-one learning.
Another challenge of flipped learning is internet accessibility. Students in rural or low-income areas may not have access to WiFi at home, which poses barriers to an effective flipped learning model.
Anywhere, Anytime founder Bruce Dixon notes that universal access to high-quality internet is essential for bridging the digital learning divide for today's students.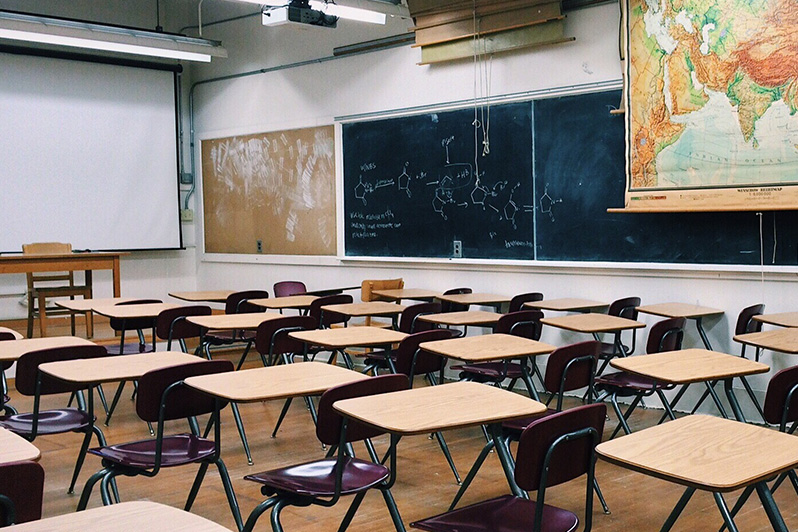 Flipped Learning and Technology
The idea of participatory learning isn't new; in fact, primary education lecturer Sarah Wright notes that John Dewey was touting face-to-face, engaged learning in the early 20th Century.
And while flipped learning does draw upon Dewey's fundamentals, TES Global chief education adviser Lord Knight says that technology has greatly enhanced this technique. Knight notes the importance of free tools like Google Classroom and YouTube, which can be especially helpful for teachers in low-income schools.
Tools for a Connected Classroom
Most flipped classrooms take advantage of video recording tools, which allow teachers to film lessons that are to be watched outside of school.
Educational technology expert Scott Haselwood recommends the Techsmith suite of products, which includes video recording and editing software. He adds that while there is a learning curve with such products, it's easy to start small with simple functions and then try out more complex features.
In an interview with Justin Aglio, third-grade teacher Beth Hobbs explains that she employs a number of apps to promote fun learning in her classroom. Apps such as Chatterpix, iMovie, Adobe Voice, Touchcast and ClassFlow are essential to keeping her students engaged and happy with the flipped learning approach.
Teaching Digital Citizenship
Elementary teacher and classroom technology advocate Kayla Delzer notes that when students are more engaged in technology — as is inevitable with flipped learning — there's a greater responsibility to teach them digital citizenship.
Such skills help students craft their internet presence and become prepared for online interactions in an increasingly digital world. Some teachers may not be comfortable with allowing students on YouTube and Twitter at school, but this can be overcome, Delzer says.
"While jumping into technology or social media can be scary at first, the benefits of putting kids in authentic environments to hone their digital citizenship skills far outweigh those fears."
images by: Wokandapix, Jess Foami, Sergey Klimkin, Pexels