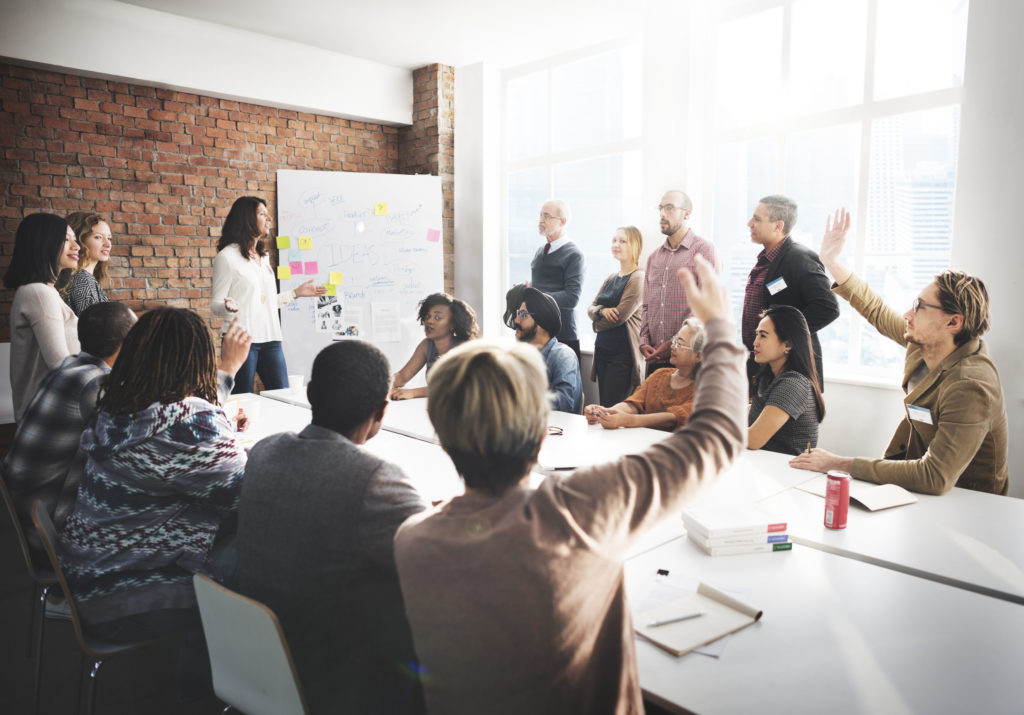 Edcamps have become widely popular among teachers and school districts across the country, namely for their participant-driven structure. By giving educators and school staff greater control over their professional development and learning, Edcamps truly put the power of schools back into teachers' hands. Here's a roundup of fifteen camps to inspire and motivate you this fall.
Edcamp Riveter
Saturday, November 3, Richmond, CA
Educators near Richmond, California can enjoy this Edcamp, which is now in its second year. The first year of Edcamp Riveter touched upon a diverse range of topics, including strategies for special needs students, diverse literature for kids and best practices for engaging English language learners. This camp also placed an emphasis on Google Classroom last year, with two back-to-back sessions on how to get started with the tool and how to become a well-versed user. They also got down to the nitty-gritty of EdTech for student engagement, covering a number of apps that can help students thrive in today's digital-driven world.
Edcamp Roanoke
Saturday, November 3, Roanoke, IL
Edcamp Roanoake is an exciting annual event led by Roanoke-Benson Technology Director Mike Oliveri. With over 18 years of experience learning and teaching education technology, this educator collaboration is an important personal and professional passion. It will feature three collaboration events to help central Illinois teachers take charge of their own learning so that they can create the best learning environment for their students. This year's Edcamp Roanoke will even have a Mexican food truck on hand to keep teachers fueled and happy.
Edcamp Innovative Teaching and Learning
Saturday, November 3, Martinsburg, WV
Located in West Virginia's Panhandle near Pennsylvania, Maryland and Washington, D.C., Martinsburg is a hub for creative thinkers and spirited educators. The Edcamp Innovating Teaching and Learning event unites the bright ideas of these individuals and learning experts for a day of self-led learning. All teachers in the Martinsburg area, both new and seasoned, are invited to attend. Those who haven't yet experienced an Edcamp will discover the unlimited inspiration that occurs when educators unite in the name of learning.
Edcamp Flagler
Saturday, November 3rd, 2018, Flagler, FL
This event on Florida's Palm Coast invites teachers and educators both from Flagler and its surrounding cities. Edcamp Flagler, which boasts the nickname "Edcamp at the Beach," will feature four different sessions this year. The 2018 sessions won't be any less exciting than last year's schedule (the first installment in Flagler's Edcamp series) though they won't be determined until the day of the event. Whether you're an educator at a public, private or charter school or you're a pre-service teacher, paraprofessional or homeschool parent, you're invited to share your ideas at Edcamp Flagler.
PRS Student Led Edcamp
Saturday, November 3, Pike Road, AL
Alabama teachers, get ready for an Edcamp that's truly unique. This Pike Road School sponsored Edcamp differs from ordinary Edcamps because it will be fueled by learner voices. Students from 3rd-12th grade are invited to attend the PRS Student Led Edcamp to talk about learning, teaching and ideas that affect their everyday lives at school. A few ideas for possible sessions include edtech, robotics, community service and passion projects. Special consideration will also be given to topics regarding time management, skill development, test prep and other student concerns.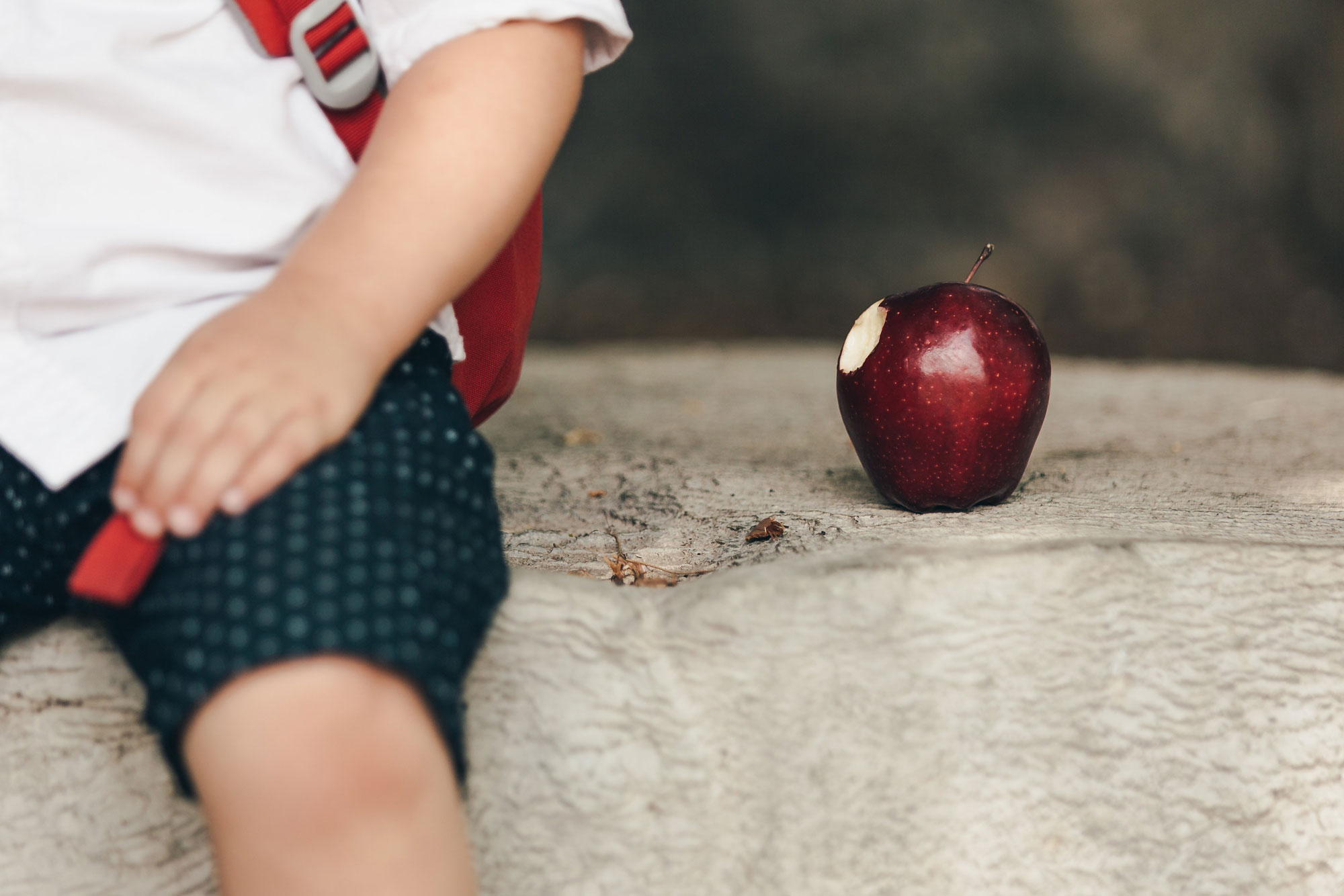 EDCAMPECE
Saturday, November 3, Richardson, TX
One of the great things about Edcamps is that they can be tailored to meet the needs of educators in a given area. EDCAMPECE is specifically focused on uniting early childhood education teachers and administrators for a morning of collaboration. If you teach or are involved in early childhood in the Richardson area, don't hesitate to attend. From workshops and discussions to giveaways and lunch, this event will be filled with inspiration, new friends and tangible tactics you can use in the classroom right away.
Immersion Edcamp
Monday, November 5, Capitol Heights, MD
This Immersion Edcamp is hosted by Prince George's County Public Schools Immersion Office. As strong proponents of language immersion, Prince George's County has Chinese, French, and Spanish Immersion programs at its school. Likewise, the immersion Edcamp will be centered around how to improve and expand language immersion programs. Ideas on sharing culture and heritage will also be welcomed at this event, as these are core benefits of language immersion programs for students.
Edcamp APS
Monday, November 5, Albuquerque, NM
Albuquerque Public Schools is hosting this Edcamp on Monday, November 5th. Worried about Edcamp APS being on a Monday? The good news is this: APS employees can attend the event even if they have classes, as the district will find a substitute for you. The district-wide event is a great way for teachers to collaborate across subjects and grade levels to discuss common themes around technology, literacy and community. If you have an idea you'd like to explore with fellow APS educators, sign up for Edcamp APS and get ready to share.
EdcampArchSTL
Saturday, November 10, Kirkwood, MO
EdcampArchSTL is a firm believer in the power of turning the traditional conference model upside down. It is organized by a number of local education influencers who care deeply about the state of education and learners in the Kirkwood, Missouri district. These stakeholders include principals, technology coordinators, school improvement directors, technology support specialists and more. With a range of experts uniting in the name of learning, this 2018 Edcamp is bound to be inspiring and fruitful for all who attend.
Edcamp EFWMA
Saturday, November 10, Fort Worth, TX
This fourth-annual Edcamp has seen great success in its last three years. In 2018, Fort Worth-area educators will unite at the East Fort Worth Montessori Academy for a morning of brainstorming, collaboration and idea sharing about what can help learners thrive. Teacher Javier Aguilar is organizing this event, as his background in education, technology and mutl-cultural learning makes him a great fit. Forget about keynote speakers and scheduled events — this educational event is all about what teachers and attendees want to learn.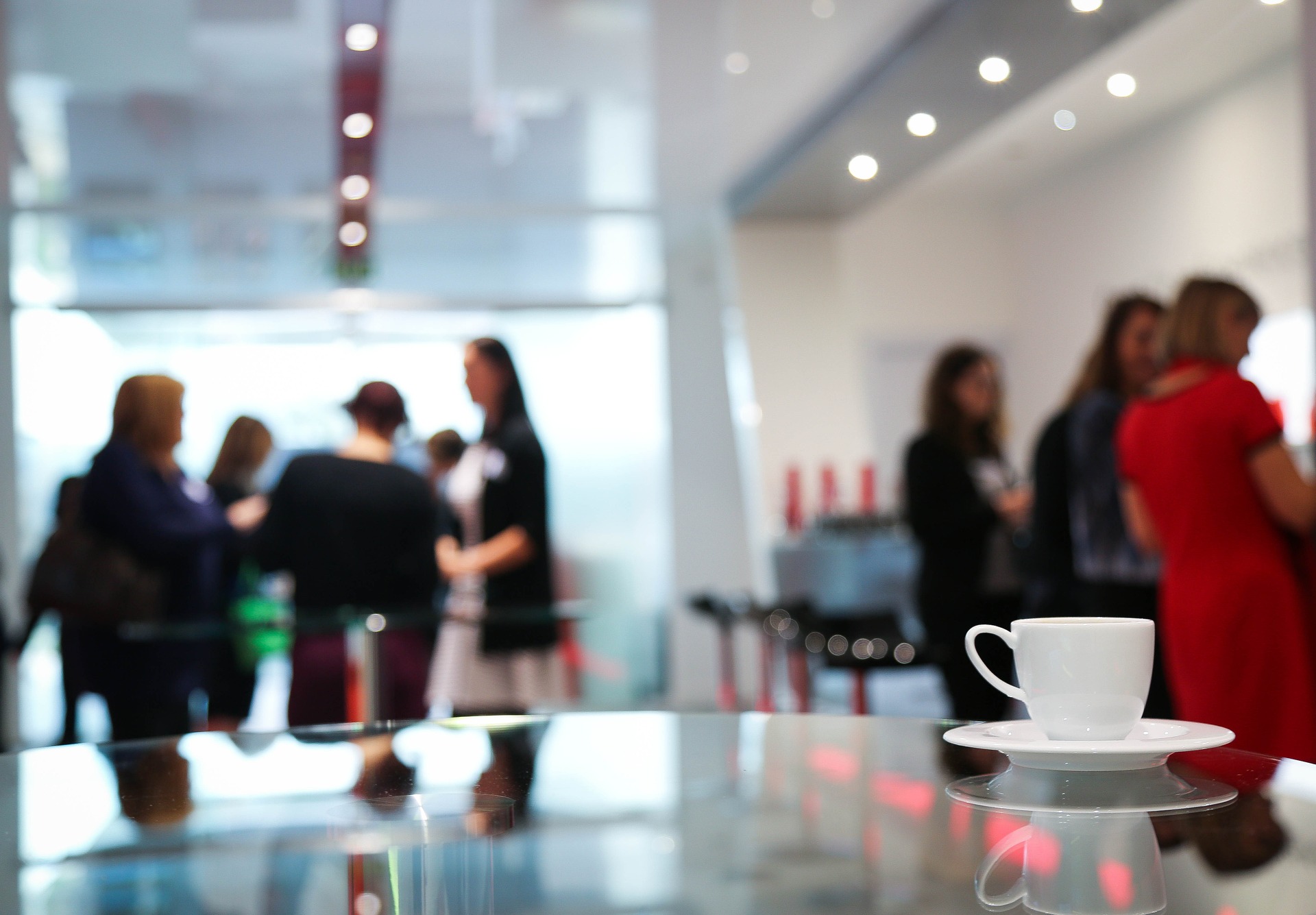 Edcamp Bastrop ISD
Saturday, November 10, Cedar Creek, TX
The Bastrop ISD Digital Learning team is pioneering this Edcamp event for Cedar Creek-area educators. Teachers, principals and other educational staff will determine the topics for the day over breakfast as they chat and get acquainted with the overarching themes and topics that appear to be most pertinent. After eating, the groups will break out and attendees will be able to choose which workshops and sessions they'd like to attend.
Edcamp Delmarva
Saturday, November 17, Ocean City, MD
Hosted in the beautiful town of Ocean City, Maryland, Edcamp Delmarva is truly a treat for educators. The best part is that since Maryland is a small state, K-12 educators across Delaware, Maryland, Virginia, New Jersey and Pennsylvania are invited to attend. In addition to receiving a light breakfast and free official Edcamp swag, educators and guidance professionals will be immersed in a community of educators eager to help you grow, learn and thrive as a teacher.
Edcamp Southeastern Massachusetts
Saturday, December 1, Norton, MA
Edcamp Southeastern Massachusetts invites all educators in the greater Boston area to attend this Edcamp, one of the largest of its kind taking place this fall. Share your educator perspective and get your voice heard at this conference. Be prepared to talk about student-centered learning, literacy, technology and personalized learning. Breakfast and lunch will be provided and the entire event is free.
R13 Edcamp
Saturday, December 1, Austin, TX
R13 Edcamp is a participant-driven event for professional educators in Austin. This year's gathering is centered on the themes of energy, enthusiasm and collaboration. Keep in mind that this event is all about you and your needs as an educator—so there's no set agenda defined beforehand. Attendees at this event are highly encouraged to speak up and find their voice whenever they have a thought or idea on what they'd like to discuss or contribute. If you're curious what the sessions at this particular event might look like, head to the Region 13 Edcamp website to view past session boards.
Edcamp Westchester
Saturday, December 1, Purchase, New York
At Edcamp Westchester, participants will find a wealth of excited individuals ready to dive into learning conversations. Topics for this Saturday morning's events might include anything from personalized learning to creative collaboration. While this event is based in New York, it is open to educators from surrounding areas such as Connecticut, Long Island, New York City, New Jersey and upstate New York. Having teachers from a number of different areas will undoubtedly make this conference both intriguing and thoughtful.
Images by: rawpixel/©123RF Stock Photo, Matthew Henry, Steve Cliff