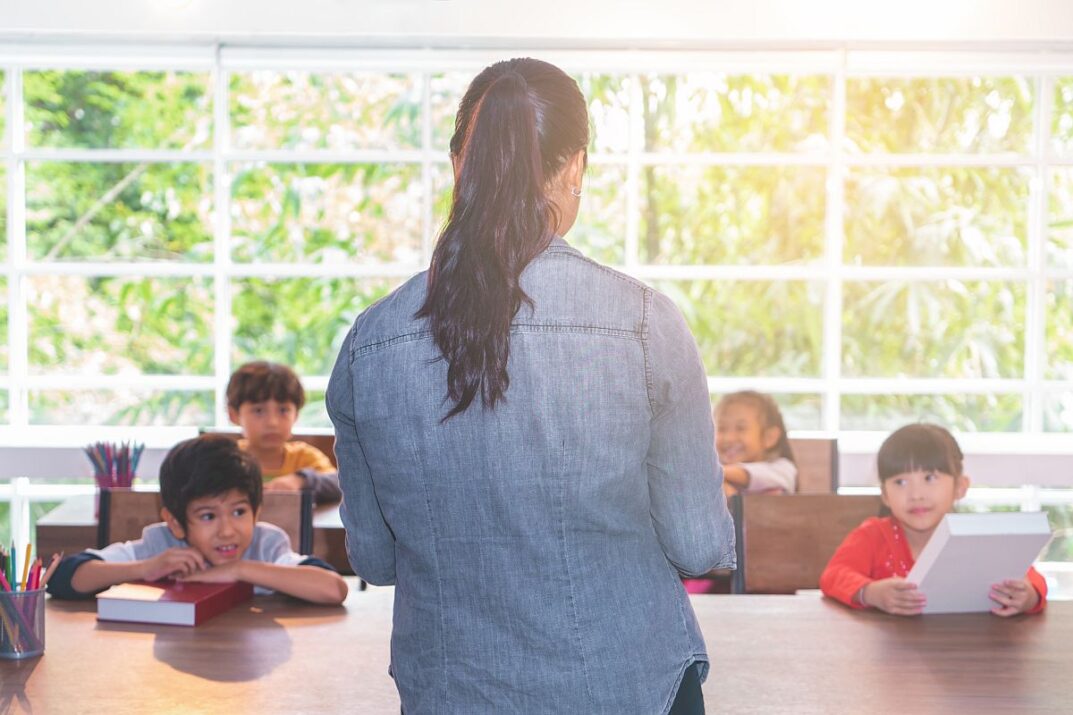 The more researchers learn about child development and the human brain, the more they realize how differently each person learns.
Learning theories aren't new. Researchers have studied the differences between visual and oral learners for decades. However, learning differences are more complex than that, and some of your brightest students might not realize their full potential without classroom accommodations.
Approaching parents to talk about extra resources can be daunting. Fortunately, you can help almost any parent navigate this process and learn how simple accommodations can make a big difference in their learning outcomes.
Talk to Parents About Extra Resources and Accommodations
The first step in this process is to meet with your students' parents to discuss accommodations that might benefit their children. Be prepared for the emotions that come with hearing their child might need extra help. Phrases like "learning disability" and "special education accommodations" can be overwhelming for parents at first.
"When parents first learn of their child's learning disability, they often fear the unknown," writes Ann Logsdon at Verywell Family. They worry about their child's future and how they will overcome the disability. They worry whether their child will always need support and if they will receive the accommodations they need.
At first, parents might be afraid that their kids are different and worry that they are at fault for their child's disability. As a teacher, you can reassure them as to how common learning differences are and how extra resources can help students better approach the classroom experience.
"Children with [learning disabilities] can learn and succeed if they get the right help and support," writes the team at RVA Pediatrics. "The sooner you know, the sooner you can get your child help."
The group created a detailed list of different learning disabilities which highlights how diverse these challenges can be. Even a seemingly simple concept (like identifying different numbers and shapes) can leave students frustrated and falling behind if their brains aren't wired in the same way as their peers. This doesn't mean they don't have a future in math, but might need some extra help with processing certain concepts.
You might be the first person to identify these learning challenges and bring them up to parents. Even highly involved parents lack the training to spot learning disabilities.
"Teachers are often the first to notice that a child might have a learning disorder," says Rae Jacobson, former senior editor at the Child Mind Institute.
He sets out several signs that a student might be struggling, which are often marked as behavioral issues or disinterest in school. A student might seem shy but is actually hiding the fact that they don't know the answer and can't keep up with the material. As a teacher, you can learn to spot the difference.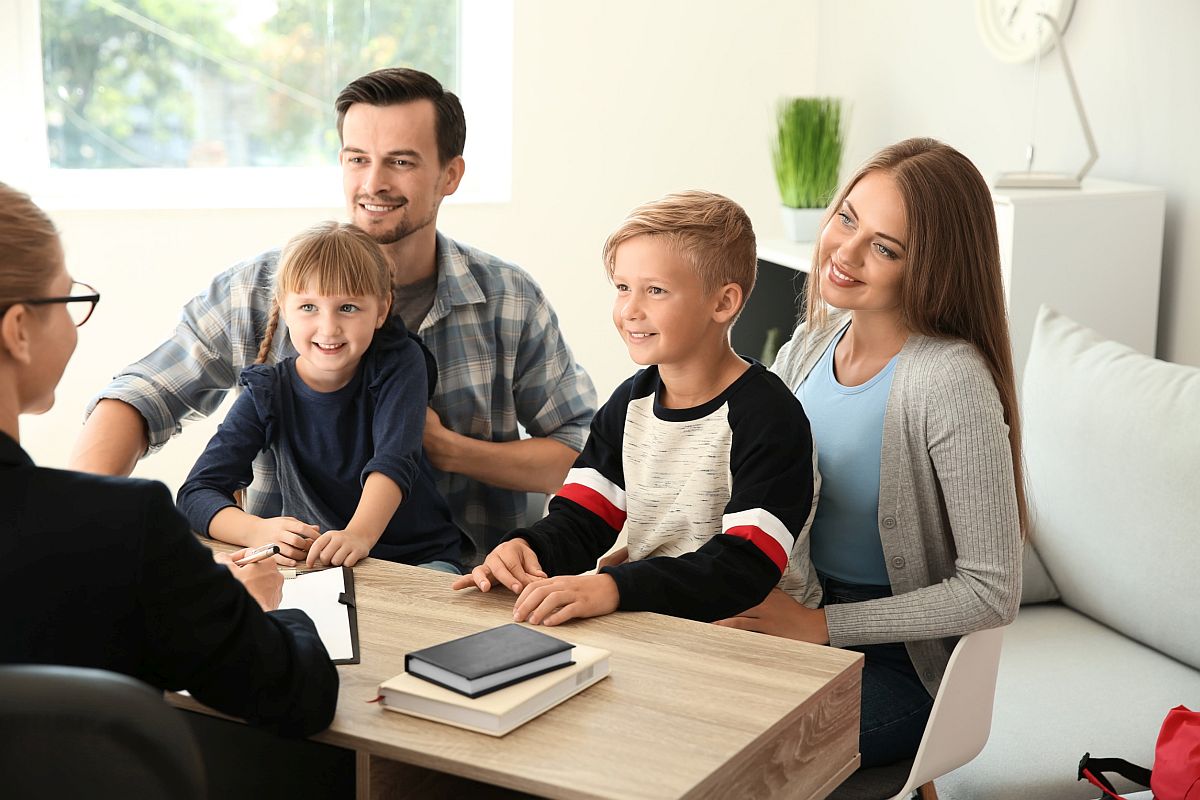 Explain Accommodation Options to Parents
Once parents are aware of the learning challenges their children are experiencing, you can move forward with helping them request extra resources.
Parents can ask for either modifications or accommodations depending on the needs of the student. The team at Reading Rockets has a chart that highlights the differences between the two.
With accommodations, grading is the same and students follow the same curriculum expectations and outcomes as their peers. With modifications, the curriculum learning expectations and grading are different to meet the student's learning needs.
For example, giving a student 20 extra minutes to complete a test is an accommodation. Allowing a student to complete a different project than the rest of the class is a modification.
Matthew Lynch at the Edvocate outlines four types of accommodations for distinct needs:
Presentation. Information is given to students in a different manner. (A student with dyslexia listens to the audiobook instead of reading a book.)
Response. Students finish assignments in different manners from their peers. (Instead of writing an essay with a pencil, a student uses a keyboard.)
Setting. Students change their learning environment to focus better. (A student leaves the general classroom for a space with fewer distractions to complete a test.)
Timing and scheduling. Students complete assignments and tests at different times. (A student receives more time to complete a test or takes it in the morning before school.)
As a teacher, you can identify different resources that address specific needs. Special education professionals, school counselors and para-educators can also offer recommendations if they have more experience evaluating resource options.
There are many examples of available accommodations for students. Behavior specialist Emily Cummings shares a number of common accommodations that teachers use to help students in the classroom. Not all students need every accommodation, she emphasizes. They might only need a few extra resources to have an improved classroom experience.
Understand the Requirements to Receive Extra Resources
Unfortunately, requesting extra resources isn't as simple as sending a letter to the school asking for extra time on tests or audio versions of textbooks. The student will need to be tested to confirm their learning disability and will receive an Individualized Education Program (IEP) or 504 plan. This testing is free and should be provided by the school.
"Schools will evaluate a student to determine whether they qualify for an IEP or 504 plan," writes Carolyn Jones at EdSource. "…To get an IEP plan, a student's disability must interfere with their ability to fully benefit from the general education curriculum, meaning that they need specialized instruction."
In California, 13 percent of students (800,000 learners) have IEP plans, an increase from 10 percent in the early 2000s, Jones says. As society learns more about learning disabilities and can better identify them, more students are able to get the help they need.
Students enrolled in private school are not eligible to receive an IEP, explains the team at PAVE (Partnerships for Action Voices for Empowerment). Instead, they receive an Equitable Services plan, which evaluates the needs of the students and the resources offered by the school. The Equitable Services plan is the responsibility of the public school district where the private school is located.
There may be some instances where students can receive extra resources without needing an IEP or 504 plan.
Pete and Pam Wright, founders of Wrightslaw, share an example where a student was receiving special education services but wasn't improving in their reading ability. Instead, they needed to work with a reading specialist. Reading specialists can help all students, not just those with IEPs. There may be opportunities for students and parents to receive extra support without needing a targeted plan.
If you have a student who could benefit from extra resources, talk to your admin team and then propose a plan to that student's parents. The sooner a student has an established IEP, the faster they can receive extra resources in the classroom.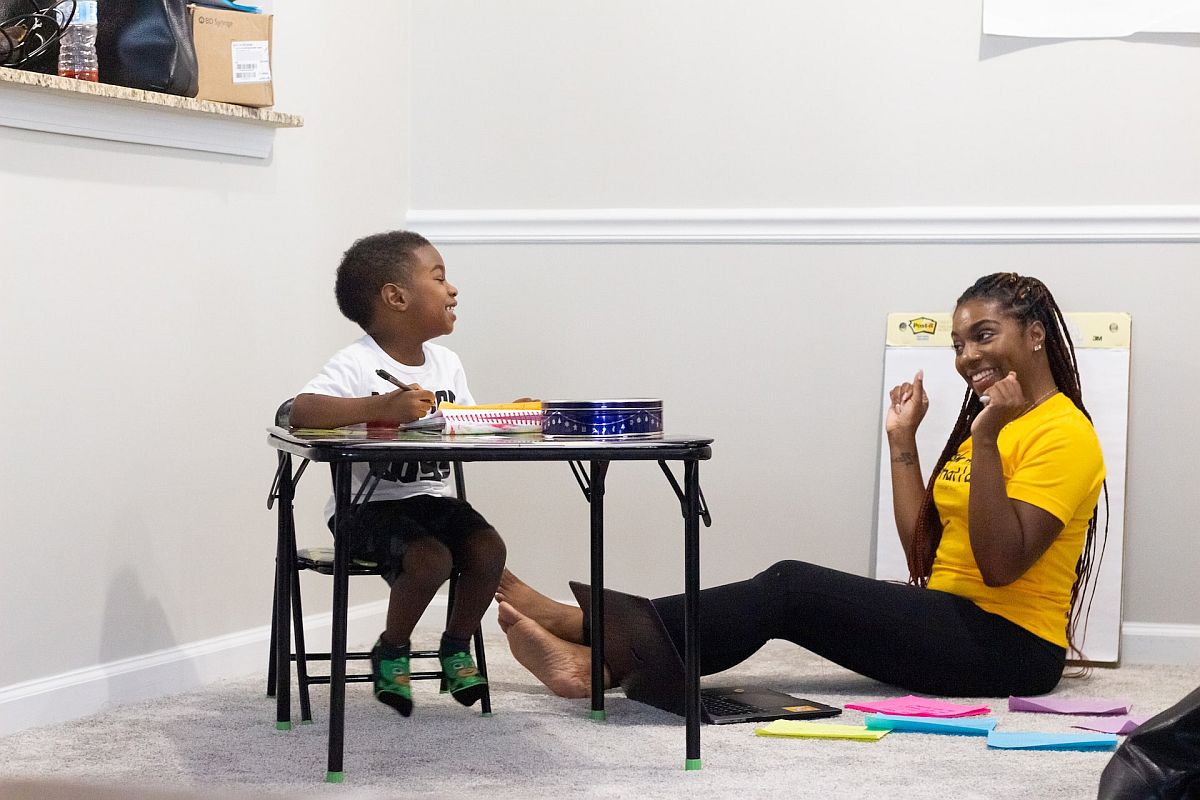 Work With Parents to Evaluate the Extra Resources
If you are a new teacher or don't have a lot of experience working with IEPs, you might not have a clear understanding of what these documents do. They specify exactly what resources students receive, why, and how to track their value.
"IEP goals are specific, measurable, achievable, relevant, and time-bound," explains the team at TeachTastic. "…An IEP goal is a statement of what the student will be able to do as a result of receiving special education services."
IEPs also change frequently. Parents meet to review IEPs at least once a year (usually at the start of the year). Some professionals in fact recommend checking on the results of IEPs throughout the semester.
"Make it a practice to review your child's 504 Accommodations Plan every 3 months," says clinical psychologist Liz Matheis. "Evaluate and assess the validity and usefulness of the accommodations spelled out there. If a particular accommodation was helpful last year, but isn't really a good one for this year, get rid of it."
For example, the school may recommend providing extra time for a student to complete tests and quizzes. If time isn't the issue, there might be alternative solutions that drive better results.
Pay attention to IEPs and when accommodations need to be provided. Not every accommodation is required every single time it can be used.
"If the parents and team feel that the child needs the accommodation, it should be written in declarative language," writes Matt Cohen, a lawyer who advocates for special education and disability rights. "If the accommodation is only needed from time to time, some language should be included to describe the circumstances and to ensure that it will be used when needed."
Phrases like "as needed," or "at student request" open the door for increased flexibility in accommodations. For example, a student might finish a quiz early on occasion and might not need the extra time allotted.
IEPs can get overwhelming for parents and teachers alike. Still, it's worth the effort to stay involved in these discussions and understand how accommodations change throughout the year.
"[General education] teachers serve a key role on the IEP team, as IEPs are developed to help a student better access their education at school," writes Whitney Gombert, a speech-language pathologist. She offers a checklist for teachers to prepare for IEP meetings and other discussions about extra resources for students.
Gombert encourages general education teachers to ask questions if they don't understand confusing acronyms or certain accommodation types. In many cases, you will be the one implementing these plans, so you need to know what they involve.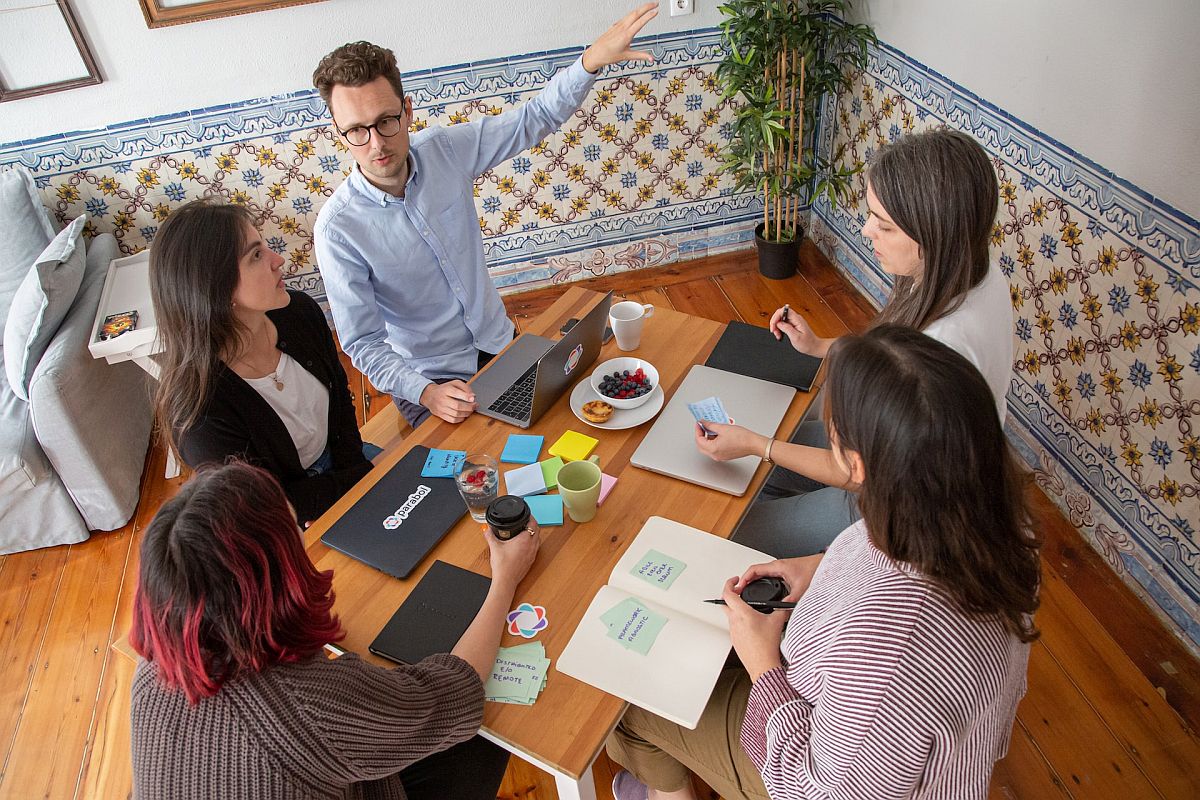 Evaluate the Reasons Why an IEP Is Denied
There may be some cases where you recommend extra resources to parents and the school denies them — and even denies the opportunity for parents to seek out an IEP. If this occurs, dig into the reasoning offered by the school.
Matthew Saleh, lecturer and senior research assistant at Cornell University, provides reasons why a school might deny an evaluation to see if a student qualifies for extra resources. These include:
The student is performing at or above their current grade level.
The child already received an evaluation.
The student only recently started school.
The school is already providing academic interventions and the student's performance is improving.
Additionally, the school might find that there are other reasons why a student might have poor academic performance. If they missed school for a long period of time due to illness or family reasons, they might be behind on fundamental concepts. There is also a difference between accommodations for English language learners and students with learning disabilities.
One reason for IEP denial that teachers and parents should never accept is that the school lacks resources for testing and accommodations. Failing to provide accommodations is illegal, especially if the student already knows that they need them.
"Districts cannot say that a student cannot have a service, such as speech, just because there is not a provider," write Diane Wiscarson and Taylar Lewis of Wiscarson Law. "…Staff shortages may complicate service delivery, but the district cannot just remove services because there is not enough staff. Any changes to a student's IEP services must be made by the IEP team and based on student need, not staff availability."
You may need to become an advocate for a student if your administration doesn't want to move forward with an IEP and won't provide extra resources.
An IEP doesn't have to drastically change the learning experience for most students. Basic accommodations can have a huge impact on school performance while most of the other students in the class don't notice or don't care. With more students taking advantage of the extra resources available to them, receiving accommodation becomes more common and accepted.
As a teacher, you can help students remove barriers to education by keeping an eye out for potential learning disabilities or challenges and helping parents secure extra resources.
Images by: junce/©123RF.com, serezniy/©123RF.com, Natasha Hall, Parabol