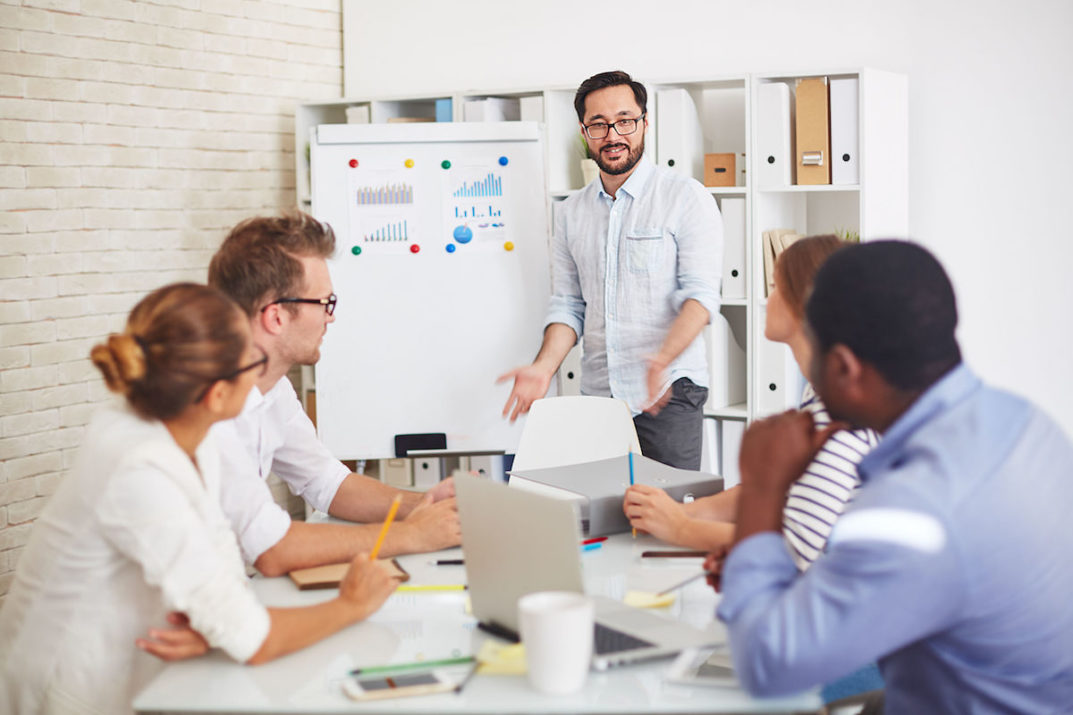 Digital technology has transformed both learning and teaching in many ways. For educators, digital tools have greatly improved collaboration and communication across departments, schools and states.
Here's why digital tools are so important for improving teacher success — and how they boost professional development.
Professional Development in the Digital Age
A strong teacher network can be used to increase your professional reputation, establish thought leadership pieces, share job openings and exchange learning strategies.
This can be especially beneficial for teachers who have limited access to other professionals in the field explains Candace Alstad-Davies, career strategist and founder of A+ Resumes for Teachers. Let's say you live in a rural area, for example. This would traditionally create a barrier to learning from professionals at other schools in your field. But with digital communication tools, teachers can collaborate across locations and time zones without a problem.
Similarly, tools such as Google Hangouts allow experienced teachers mentor new teachers. Educator Kyleen Gray says she often shares lesson plans and classroom activities on a school blog and social media. As a result, she often has younger English teachers asking her questions about certain activities or methods.
"I add these teachers to my [Google] Classroom and let them follow along—they borrow whatever they like and ask me what I'm doing and how it's going," she explains. This allows teachers from anywhere to essentially shadow Gray's classroom lessons, without having to physically be there. When teachers at low-income schools have more access to high-quality training, this can potentially reduce some of the professional development challenges faced in disadvantaged areas.
Teachers who want to mentor (or be mentored) while growing their network can also visit a teacher advisory committee online. Serving on a committee allows you to support other teachers who have questions and topics for discussion. In contrast, if you have questions and you're looking for an expert opinion, these committees are a great way to connect with other teachers. Social studies teacher Peter Paccone suggests The PBS Teacher Advisory Group, the iCivics Educator Network, the Flipped Learning Teacher Advisory Committee and the Scholastic Teacher Advisory Committee, among others.
Digital Tools for Teacher Networking
This brings up another key point: how can teachers in isolated locations find other teachers to collaborate with online? One idea comes from high school teacher Nancy Barile. "Professional organizations provide a fertile ground for networking for teachers, especially through social media." Social media can be a great way to seek out professional organizations and forums where other like-minded teachers are also searching for collaborators.
Twitter is one social media platform that can easily connect teachers. By searching through hashtags on relevant interests, teachers can discover inspirational and influential peers, says school technology director Kyle Pace. Following conference presenters, authors and thought leaders can also help teachers grow their collaboration network.
Tweet chats are another way teachers can find one another and collaborate on a certain topic using Twitter. The best part about Twitter chats is that they're designed around open-ended questions, so there's no right or wrong answer. This creates an environment in which educators feel safe, supported and encouraged, according to Kate Schwartz and Kathy Hench at education consulting firm, Education Elements. In turn, these Twitter chats tend to inspire teachers to "learn, try things out, reflect with other teachers who are implementing similar practices, and refine their practice based on those conversations."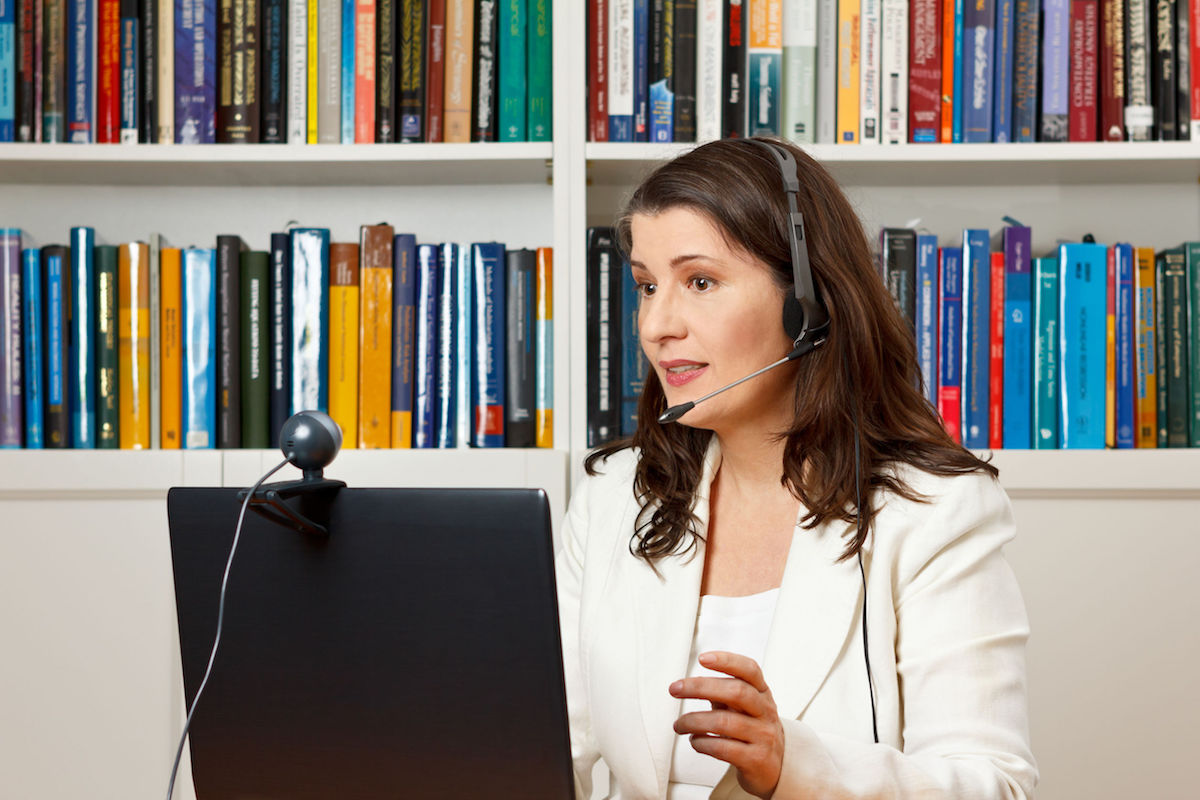 Tools for Teacher Collaboration
Digital tools are an effective way for educators to leverage their collective knowledge to create stronger, more effective lessons. Instead of using the same lesson plans over and over, for example, teachers can share their lesson plan ideas with other teachers.
Online lesson collaboration also saves teachers a considerable amount of time by aiding in classroom management. Before the rise of education technology, teachers spent hours creating lesson plans by hand. Tech tools simplify this process by providing teachers with access to a range of lessons for free, says The Edvocate editor Matthew Lynch, Ed.D.
Plus, having a place to store lesson plans online provides teachers with an ongoing database of various lesson plans to choose from.
When teachers share lessons in an online network of colleagues, such as those developed via social media, all parties can be sure that these lessons have a certain degree of quality. This is different than searching for lessons at random because they come from a trusted peer rather than an unknown source. Knowing the source of a shared lesson plan allows teachers to ask questions and pose new ideas to make the lesson itself a dynamic, living document that can be improved over time.
There's another unexpected benefit of digital lesson planning. It can make it easier for teachers to adhere to common core standards, Ananya Debroy at EdTech Review points out. She says that with Planbook, teachers can quickly tag a standard to a lesson. This makes it easier to meet standards during lesson creation, rather than having to double back on Common Core requirements at the end of the year. In turn, this reduces stress related to meeting standards and frees up more time for learning.
Additionally, such tools help teachers get feedback and comments from administrators and other teachers. On one hand, this makes it easier for teachers to improve their lesson plans and ensure consistency across multiple classrooms of the same grade to boost overall school success. From an administrative standpoint, these tools also help streamline information. School calendars, standards and policies can all be reviewed via tools like Planbook, educator Meaghan Maldonado writes.
Collaboration with Video
Cross-departmental collaboration can be fostered with online tools as well. Edtech specialist David Andrade points to an example where IT professionals spent time with classroom teachers to create new math problems. They explored virtual mathematics manipulatives online, expanding their strategies for teaching math concepts. This is a great example of how educators can use technology to collaborate in a way that boosts both teaching and learning.
Video recording and sharing technology is another way that teachers can collaborate on the learning process. Teachers can record themselves giving a lesson, then share that video with other teachers, educator Lauren Davis explains. This can be used to share teaching strategies and styles between educators. Video chat applications can also come in handy if teams of teachers want to collaborate across different schools or campuses. Google Hangouts and Zoom are two popular video chat apps used in the education world, Davis adds.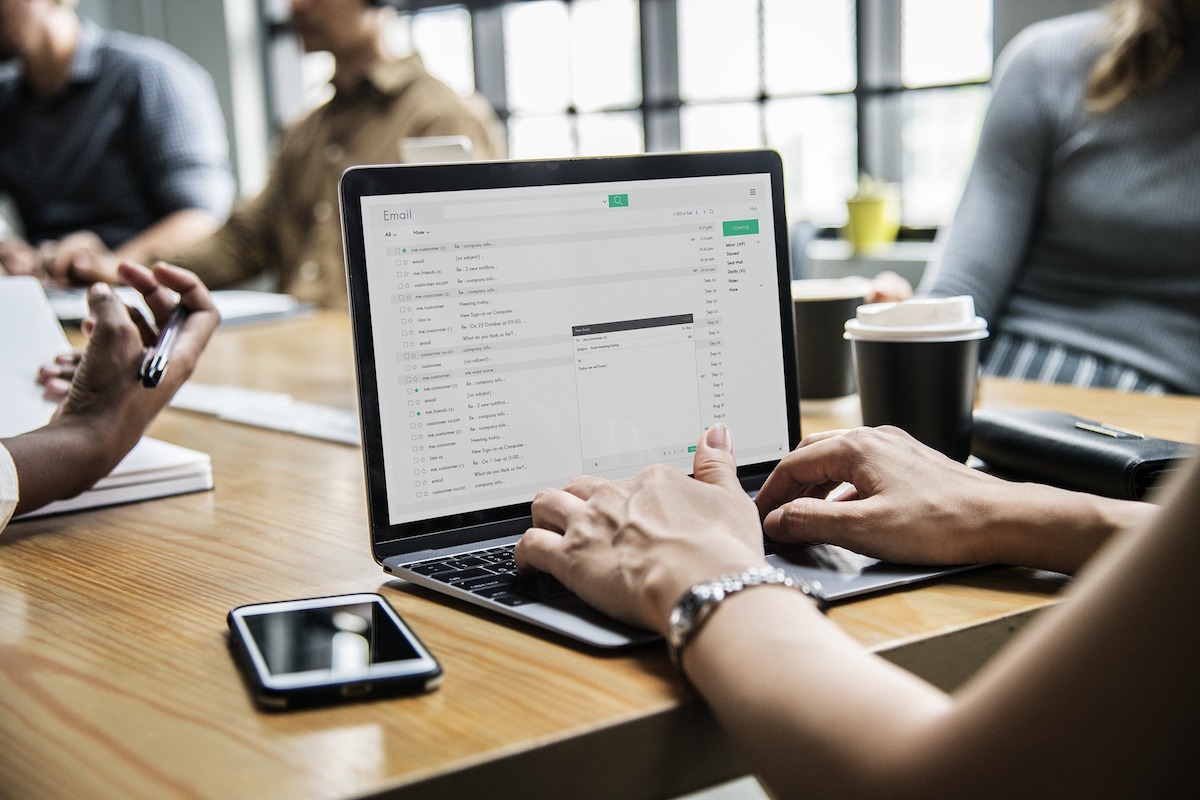 Co-Teaching and School Community
Digital collaboration can help co-teachers achieve a more consistent and unified teaching style, too. In their book "Collaborative Teaming," Margaret King-Sears, Rachel Janney, and Martha Snell describe how online communication allows two teachers retain a constant flow of conversation. "Our teaming involves a continuous cycle of decision making, reflection, and feedback—bouncing ideas off each other in order to come to the best possible solution," they write. In this case, email is used to maintain the flow of thoughts after the teachers leave the classroom.
In another example from journalist Holly Korbey, a Connecticut school district is improved when a superintendent sets aside time for teacher collaboration. Initially intended for teachers to discuss ideas for change and innovation at the classroom level, the collaboration was so powerful that it helped ignite change across the district. These educators identified the core areas that needed investment: professional development for teachers and administrators; student-centered teaching; one-to-one technology initiatives; and teacher collaboration.
The results were impressive. District-wide student test scores soared, suspensions dropped 86 percent and expulsions were down by over 95 percent. Even better, teachers reported a more positive working environment and the school district was honored with multiple awards.
Overall, digital collaboration and networking has the power to foster strong communities across schools and districts. "Formal and informal learning communities for teachers are vitally important to support productive changes in schools," explains education innovator Andrew A. Zucker, Ed.D. This can create more positive environments for teachers in order to increase job satisfaction and reduce turnover.
Images by: Dmitriy Shironosov/©123RF.com, agenturfotografin /©123RF.com, rawpixel