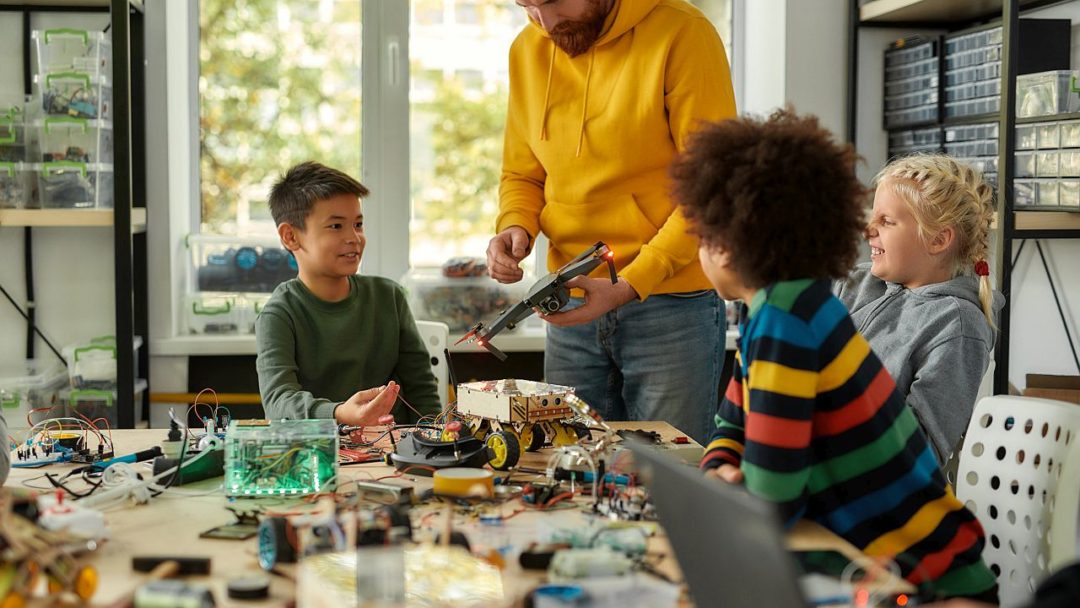 Teachers will do just about anything to engage students in their lessons. From playing kooky games to challenging students to dress up, they create activities that make core concepts memorable and exciting.
One option that educators can use is drones. Drone technology can be part of almost any classroom, regardless of the age of the students and the subject. Follow this guide to implement drone lesson plans into your classroom.
Why Should Students Learn To Use Drones?
Drones aren't just toys for kids and adults. They serve practical uses and many industries rely on them for photography, deliveries, safety purposes and information-gathering.
Cameron Chell, cofounder and CEO at multi-rotor manufacturer Draganfly, says drone operation is a skill that can transfer to students' future careers. Being able to operate a drone doesn't mean every student will become a professional drone pilot. However, the ability to manage a drone (or at least having a basic understanding of how they work) can help kids in the same way basic computer programming and other digital skills do.
That said, teachers can use their lesson plans to explain how drones are used and why operating them can be a potential career move.
"Drones are really an emerging technology in the true definition of the word," writes educational account representative Preston Frazier at Pitsco Education. "So many careers are using drones, and I firmly believe many more will follow suit. If we learned anything from 2020, it's that problem-solving is paramount, and drones can help in solving many problems that maybe haven't even been discovered yet."
Educators continue to lobby for drone use in schools, particularly in breaking through the barrier from outside clubs into the curriculum and school day activities. This allows students who aren't able to stay after school or aren't sure they're interested in drones to use them.
"I have no doubt whatever comes out is going to be fantastic," says Adam Mack, a Project Lead the Way master teacher in Florida. "I love the whole APB (activity-, problem-, and project-based) approach."
Once you start to use drones in one class, you might discover other lessons and grades that can benefit from this technology.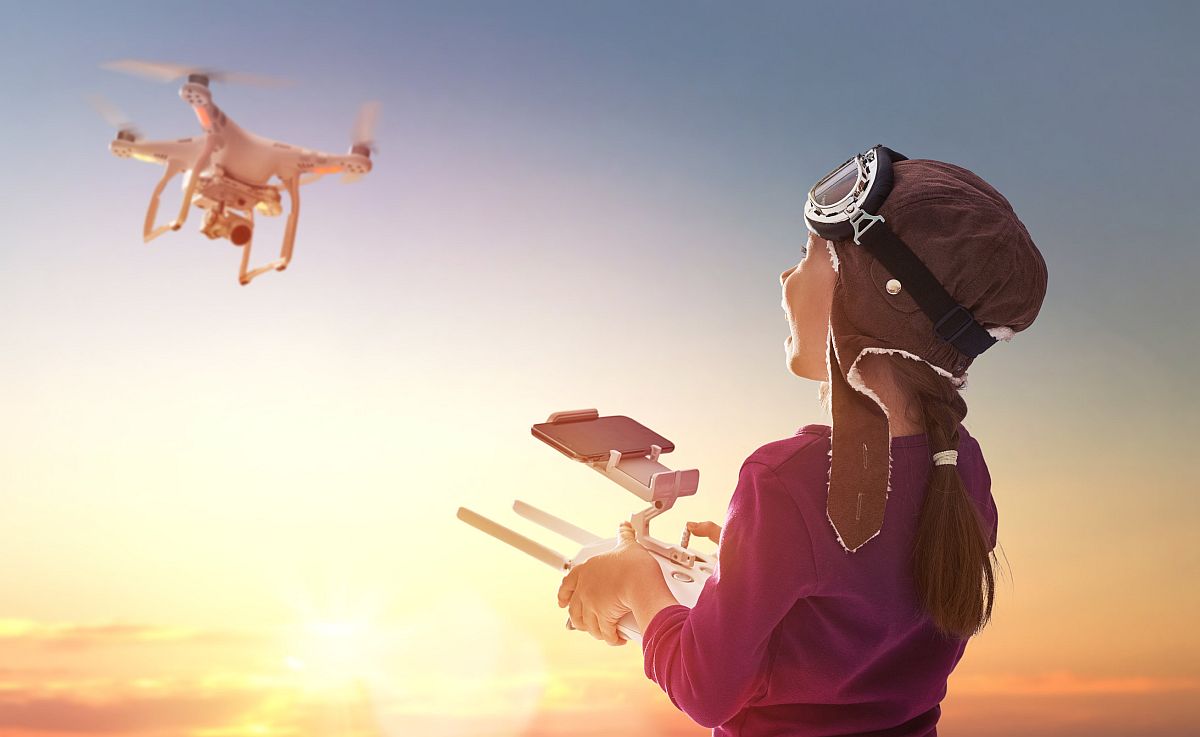 Drone Lesson Plans for All Ages and Subjects
Drone use doesn't have to be limited to older grades and students with strong hand-eye coordination. You may have to control the drone for younger students, but that doesn't mean your kids can't start exploring this technology.
First, consider how drone use can be applied to a subject. Take the math classroom, for example.
"The aviation industry uses trigonometry routinely," writes Elizabeth Ciobanu, editor-in-chief at Droneblog. "It helps in calculating the estimation of distances and landing patterns," she explains. "It also helps to calculate in navigating around obstacles. Even GPS uses trigonometry's principles. You can also teach about optimal flight plan design for a drone and flight speed measurement."
Students can create flight plans and test them by flying the drone. That way, they can experience real-world problems that arise from poor planning.
Younger math students can also make use of drones. Ishveena Singh, DroneDJ senior editor, says one teacher in England teaches multiplication tables by bringing students outside to map out what different problems look like. For example, students display 4 x 6 by standing in four rows of six students. They can move to showcase 2 x 12 by forming two rows of 12 students. Kids can see the images that they form through the pictures the teacher takes with the drone.
In the science classroom, drones can also be an accessory to learning a variety of topics.
"You could create a line of planets in our solar system, all marked out at the correct relative distances along the length of your school," says Ben Newsome, founder and CEO at Fizzics Education. You "launch the drone from 'Planet Earth' and then have the students measure how long it takes for the drone to reach the various 'planets' to land. This activity would be analogous to the time it would take to send a real spacecraft to objects in our solar system and is simply an extension of the classic solar system model lesson plan."
Drone use isn't just a STEM-based learning tool. There are also ways to incorporate these devices into the creative arts.
"Teachers are assigning students with an image without providing any information of where the image was captured from, to then describe in a vivid way creating a picture in the minds of their peers without revealing the original photograph," writes Jess Brown at drone insurer Coverdrone. "This way of using drones helps expand students' descriptive skills as well as engaging them in the activity."
Technology curriculum facilitator and English teacher Santha Walters uses drones to teach communication. Students had to build an obstacle course and instruct their team members on how to navigate it with drones. "For writing, picking your audience and being able to deliver to your audience the specific set of knowledge, is the whole point," Walters says. "It's the whole point of English instruction, being able to communicate with one another."
Some educators are bringing drones to the entire school and incorporating them into long-term projects. Meghan Salter, an elementary school teacher in West Virginia, created the Drone Olympics in her school. It's a year-long project for every grade, with a focus on fifth graders. Students learn basic concepts like the NATO-phonetic alphabet and conduct writing projects related to their drones. At the end of the year, they complete a series of challenges.
"There are so many ways that you can integrate [drones] into your classroom," says Salter. "As long as you are creative and are willing to make mistakes in the process, you are ultimately going to succeed."
This project earned Salter the Women and Drones Woman to Watch Education Award in 2019 and made her a 2020 Top Finalist West Virginia Teacher of the Year.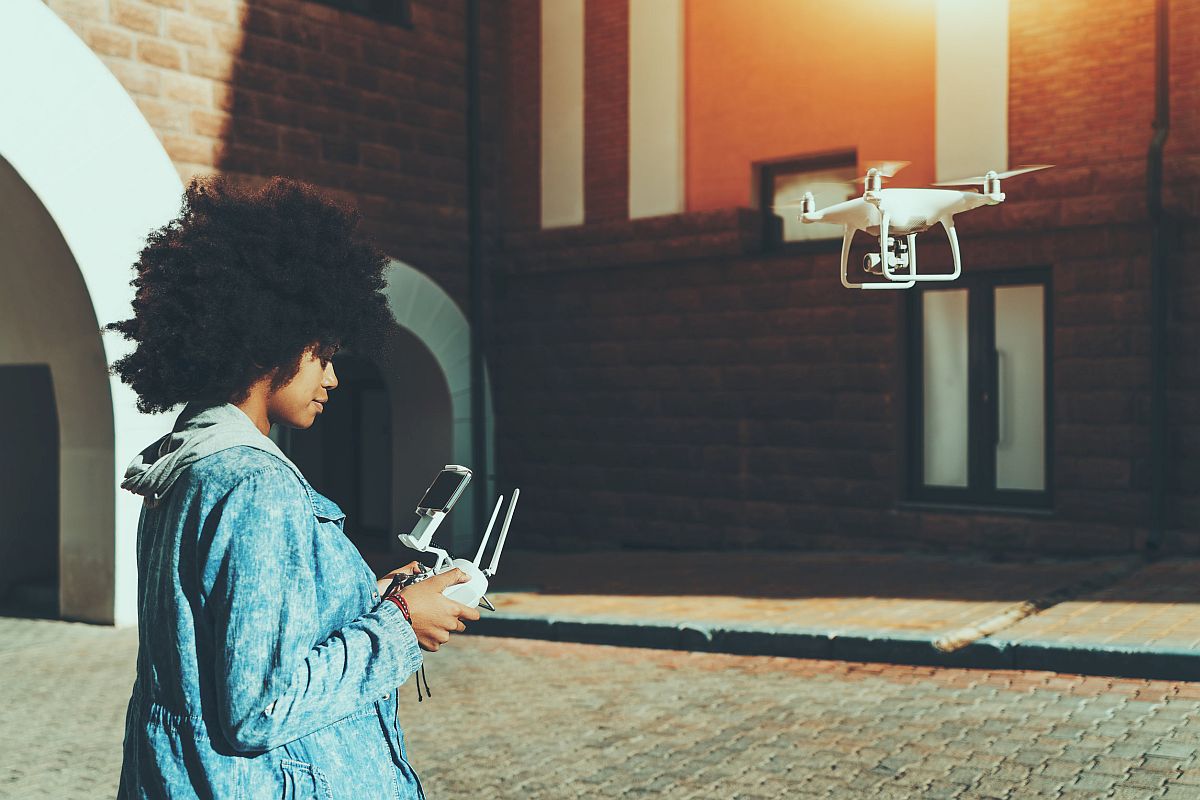 How To Choose the Right Drones
Once you know that you want to bring drones to your classroom, you can take steps to find age and budget-appropriate devices.
La'Quata Sumter, an electrical and computer engineering instructor and program chair at Albany Technical College, says educators should set time aside to determine the types of drones they need for their programs and how many. A few questions to ask include:
Is your school in a no-fly zone?
Is there enough space to fly the size drone you want to use?
Does the drone have to be registered with the FAA because of the size?
How many drones will I need per student?
Is there an age requirement for the drone selected?
Some companies provide drones specifically for students and kids, which is a good place to start if you are concerned about affordability and durability.
In an article for EdTech, Wylie Wong profiled educators who brought drone technology to the classroom. One school's technical education department bought 20 beginner drones for $100 apiece so students could have hands-on experience learning how to use them. When a student manages a more expensive drone in the future, they will feel more confident in their abilities.
You don't need to spend a lot to bring drones into your school. Even a basic drone can give kids experience with this technology. You might also benefit from investing in drone kits that students can build for themselves.
"Some students learn best by destroying and rebuilding," writes Trevor Hall at Let Us Drone. "By taking a drone apart and putting it back together, students learn how to build and learn through trial and error. It builds patience and shows a hands-on approach to the mechanics of drones."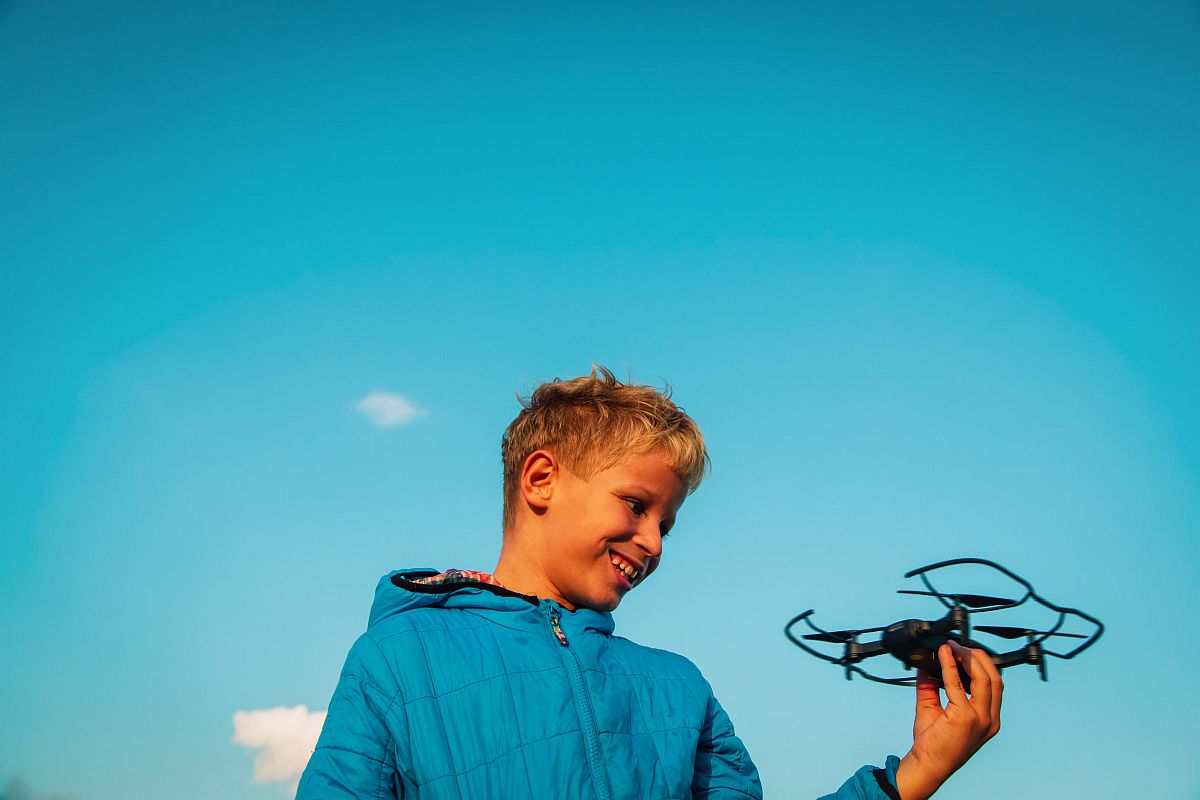 Online Resources To Bring Drones to the Classroom
With drones in hand, you can start to explore different resources to guide your lesson planning. Fortunately, there are multiple online tools and guidelines to increase your understanding of these devices.
Sally French, The Drone Girl, recommends the Drone Pilot Ground School for older students who want to become FAA-certified. Students must be 16 years old to qualify but younger students (ages 14 and 15 can start taking the course). There's a scholarship program for high school students which gives them free access to the course and a $150 reimbursement for the exam fee. This is the program that The Drone Girl herself used.
The GiST (Girls in STEM Toolkit), sponsored by the Australian Government, has a few drone-based lesson plans to choose from. In one, students are challenged to fly over a disaster zone and take aerial photography of the scene. The GiST website includes detailed directions for instructors and a rubric to grade your students. The activity can align with lessons about natural disasters or crisis response.
If you are looking to make drones a significant part of your curriculum or run a drone club at school, consider signing up for Orbit by She Maps. This program costs 240 Australian dollars per year and is used by more than 30,000 students and teachers around the world. A few problems that students can solve through She Maps include Healthcare in the Himalayas (how to deliver medical supplies by drone) and Drones in Agriculture to learn how this technology helps farmers.
If you are worried that your students aren't advanced enough (or too advanced) to engage with drones or that drone use won't fit your subject, don't be. Students of all ages can watch and use drones within a variety of subjects and grades. You just need a little creativity to guide your lesson planning.
Images by: lanastock/©123RF.com, choreograph/©123RF.com, skynext/©123RF.com, nadezhda1906/©123RF.com,