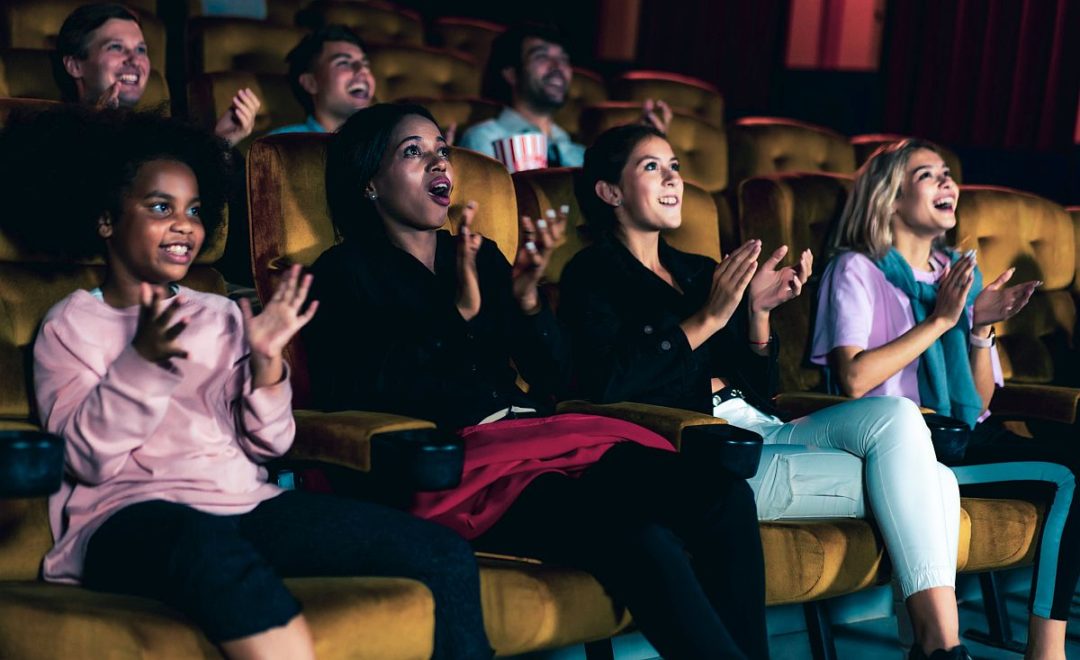 Movies tend to have a bad reputation in the classroom. Educators joke that they play a movie when they have a headache, while many substitute teachers assume their job is to show movies throughout the day.
However, movies can be useful tools for your classroom. You can use them to introduce new ideas or reinforce materials. You can tie movie clips into lesson plans or show an entire film as part of a larger project.
Follow these best practices to incorporate movies into your lessons to help students develop a greater appreciation of film and cinema.
A Movie Needs Lesson Plans to Accompany It
The first thing to note is that each movie you show in class needs to come with accompanying materials. The movie you show is either an added form of lesson reinforcement or an introduction to new ideas.
"I'm not necessarily sure that a movie by itself is a good enough learning experience for students," says Karen Beerer, senior vice president at Discovery Education. "So what are you doing with that movie? How are you handling the before, during, and after?"
Every film you choose needs to tie back to a lesson, concept or idea. This goes beyond showing "Finding Nemo" in a biology class because fish are part of biology. The same goes for second and foreign language classes. Spanish teacher Allison Wienhold says there is a big difference between choosing a film that integrates authentic culture and selecting any movie that happens to be in Spanish.
If you need to get admin buy-in, spend time evaluating the concepts and tools that the movie ties back to. How can students connect the film to the material they are currently learning? This is particularly important if you plan to use the movie as part of your lesson plans over several days.
"Movies don't teach themselves, and young minds will glean very little from them if you don't offer some explanation as to why you're showing them," according to education-focused publication Classrooms. "Provide feedback before, during, and after each film you watch and choose each one purposefully. That way they fit into your lesson plan and facilitate learning, not just engagement."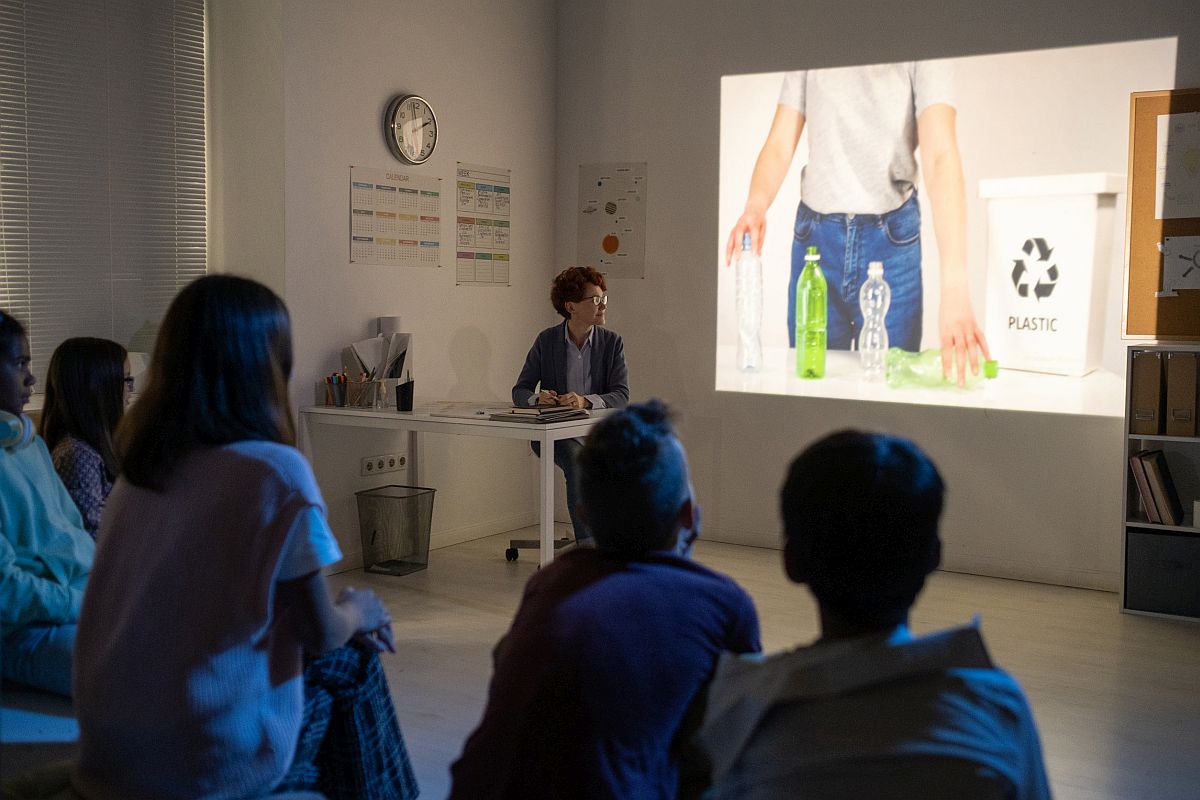 Movies Are Useful in the Literature Classroom
Movies can be found in almost any classroom, but they are particularly useful when exploring literary concepts. Movies and shows allow students to build connections between school books and popular media.
"Text-to-screen adaptations lend themselves well to fostering discussions about themes and audiences among pupils," writes Sydney Bollinger at Video Librarian. "Not only does the student benefit from working with the same story in two contexts, but students also develop analytical skills when considering filmmakers' choices for their adaptations."
For example, consider the 1996 movie adaptation of "Hamlet" and how it contrasts against "The Simpsons" episode that parodies the Bard. What information do both stories include or omit? What are the goals in the creation of both stories?
Movies also provide context in ways that books may not. While authors do their best to describe scenes, some students can feel lost when reading several pages of scene-setting.
"Movies bring spaces and periods to life for students," writes Monica Burns, Ed.D. at Class Tech Tips. "These film experiences can help them understand what life is like, or was like, in a particular part of the world."
Even watching a comedy like "Monty Python and the Holy Grail" can show how disgusting life was in the 12th century, when filth lined the streets and plagues ran rampant. Students connect emotionally to the visual cues and sounds. The next time they read about the Middle Ages, they will be able to picture the scene clearly.
If you are teaching students to dive deeper into the literary characters they encounter, consider using film to explore character analysis.
"Students often struggle with going beyond the obvious when it comes to character analysis," says Marypat Mahoney at Just Add Students. "This skill requires students to infer information from a variety of clues, but they often get stuck on superficial detail or provide only basic analysis."
She explains that short films and movies can help students delve deeper into the characters — beyond what an author writes about them.
In fact, there are multiple uses for short films in your class. Leila Hobbs at Nouvelle ELA says short films are ideal for students who need to practice writing summaries. "Since short films are just that (short), they're easy to summarize in a paragraph," she explains.
If you teach English or a foreign language, you can show films that feature relevant vocabulary and then ask students to summarize what they saw. Even asking students to write four or five sentences about the plot can challenge them to use new words and verb tenses.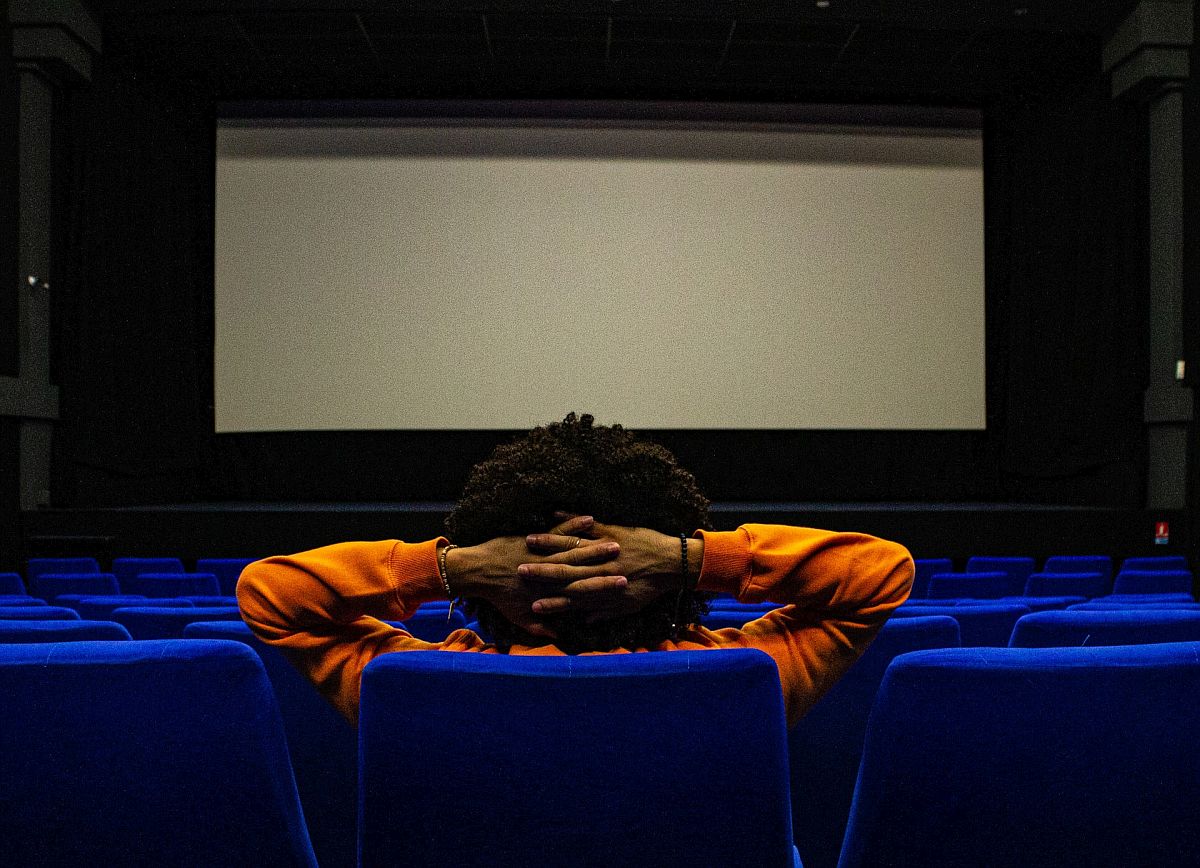 Movies Help Students Learn to Voice Their Thoughts
In addition to the educational benefits of showing movies in the classroom, film can be part of your social-emotional instruction.
"Asking students to write film reviews allows them to generate a personal commentary and perspective that is more descriptive and analytical," says Noam Schimmel, Senior Fellow and lecturer in international and area studies at the University of California, Berkeley. "This synthesis helps deepen students' understanding of the subject matter and films, as well as strengthening their skill in self-expression through writing."
It is rare for students to express themselves and share their opinions on the learning process. If a student dislikes a movie, this assignment challenges them to explain why and defend their stance. Over the course of a semester, they can learn what they like and don't like — and why.
Secondary school teacher Melissa Kelly, author of "The Everything New Teacher Book," says discussion questions can play a key part in your movie process. She encourages teachers to pause the movie at key points to ask a question that leads to a discussion. The questions can focus on the plot, cinematography or differences between the movie and the book. The goal is to make students think about what they are watching, rather than passively watching the film.
Additionally, movies can introduce students to passions and ideas they might not realize they have. You might have a future film student in your class who is exploring this medium for the first time.
In the same way that educators try to expose students to robots, esports, theater and other concepts, the movies you show in class can guide students toward a career (or a lifelong passion) for film.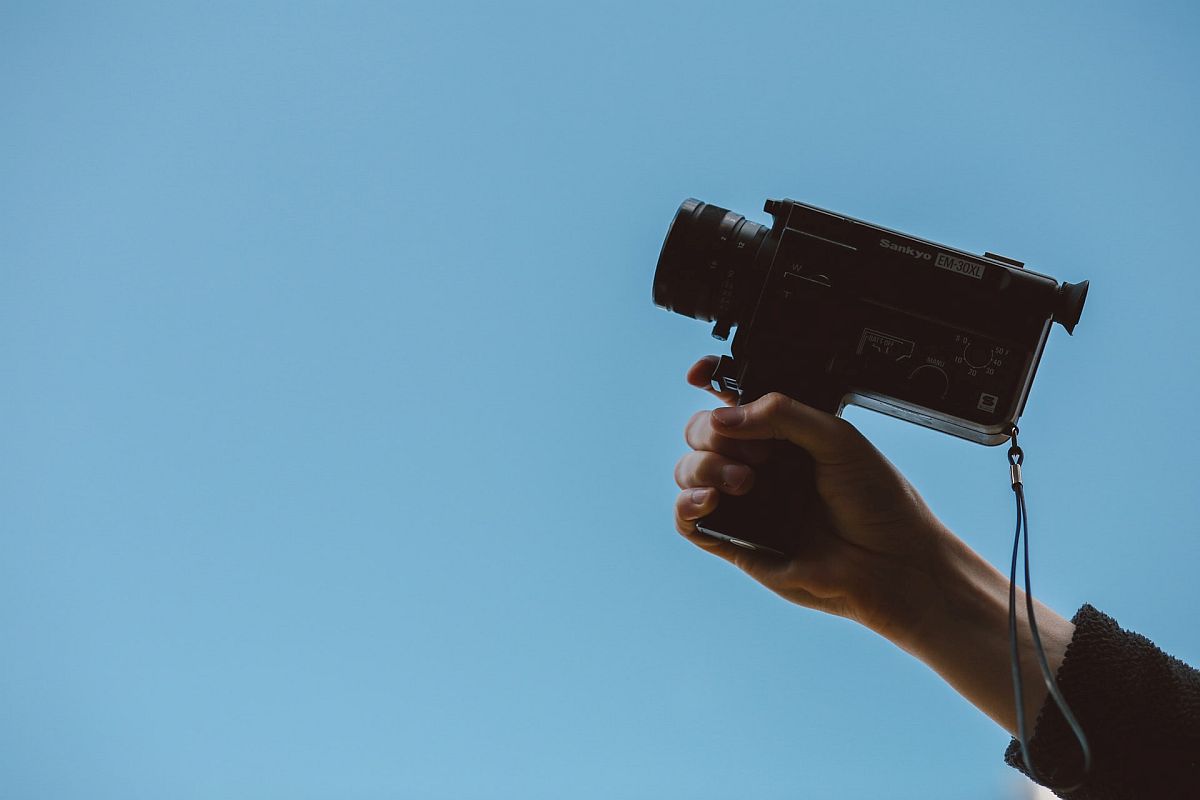 Resources to Find Films for Your Classroom
There are several resources you can turn to if you need to find relevant movies to show in class.
Jeremy Engle, editor at The New York Times Learning Network, explains how to use the NYT Film Club in class. Each Thursday during the school year, the Times shares a new documentary video that is less than 10 minutes long. Each video comes with five open-ended discussion questions. You can search through relevant videos and use them in your classroom to engage students in subjects outside of the textbook.
Another resource is the Utah Film Center which curates dozens of films that teachers can select. Each film comes with a note about which grade levels the movie is right for and you can receive a study guide for the movie. You can look for short films that your kindergarteners would love or find advanced concepts for high school students.
Teach With Movies is a website created by James Frieden and Deborah W. Elliott. It's a resource for teachers looking for movies that connect with course material. Learning guides describe the subjects included, how it ties into concepts like social-emotional learning, and which age or grade level the movie is for. This is a good way to learn about different movie options available to you.
Before you start building movie lesson plans, you need to know what media can be used for educational purposes and how to make sure you follow your regional laws. Primary school teacher Kathleen Morris created an in-depth guide for copyright and fair use laws. You can even develop some lesson plans based on this guide, teaching students when they can use media and how to copyright their own work.
You don't have to feel stuck watching the same movies in your classroom. You can incorporate short clips, documentaries, international films and comedies to all support your lessons. Take your passion for cinema and pass it on to your students through your lesson plans.
Images by: pitinan/©123RF.com, pressmaster/©123RF.com, Marius GIRE, Thomas William