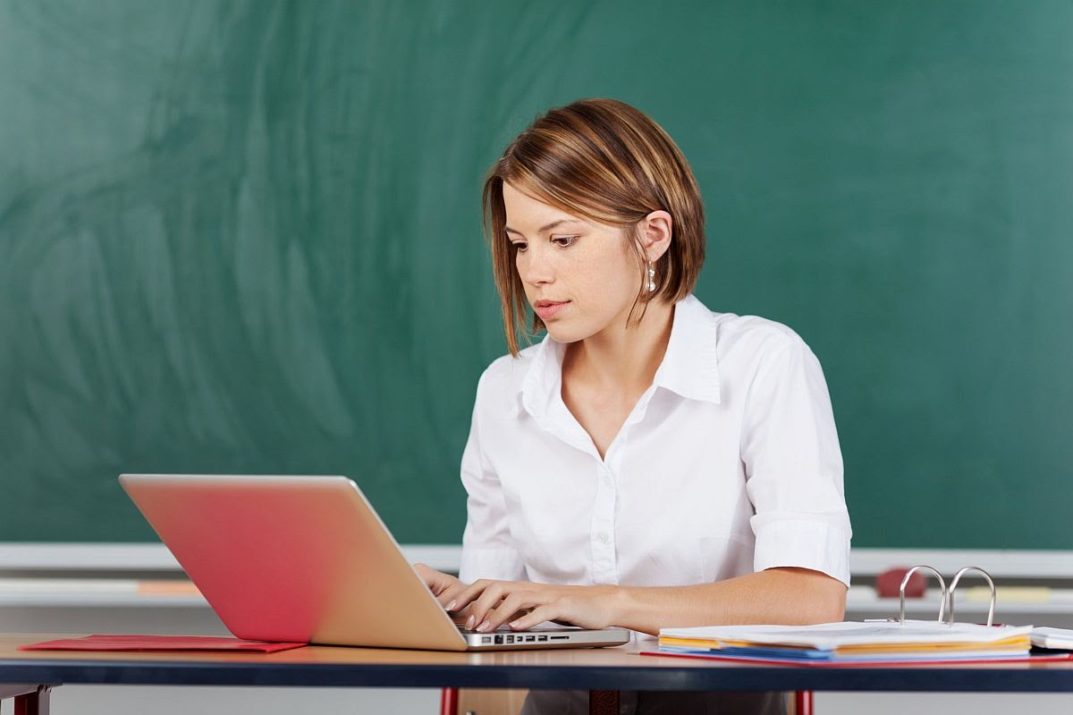 This fall, teachers are returning to in-person learning for the first time since the pandemic began. In the same way that remote learning required an acclimation period, some teachers will need to relearn how to operate in the physical classroom. You may find that you have less time than you thought and remember how difficult it can be to manage distractions. 
There are ways to stay focused and get the most out of your planning period, office hours and after-school grading. Follow these steps to reclaim your time. 
Remove Digital Distractions
Some teachers are their own worst enemies when it comes to losing time. They sit down to develop a lesson plan or grade papers but then get sucked into social media, online forums or unread emails. This is particularly true if your office hours are cut into by team meetings or colleagues dropping in.
"The schools where teachers thrive are actually schools that are very well managed by principals who protect teachers from interruptions and unrealistic demands," says Susan Moore Johnson, research professor at Jerome T. Murphy, Harvard Graduate School of Education, and author of "Where Teachers Thrive." "Teachers play a role in working together to devise strategies for better using the time that's available."
While you can't control when an administrator walks into your classroom, you can take steps to block out distractions while you work. Look into focus apps that temporarily block your email, social accounts and other websites that can prevent you from working. 
"Don't confuse website blocker apps with parental control software—that's not what they're for," says Justin Pot, staff writer at Zapier. "These tools are for you, and they hopefully help you build better habits." 
Pot lists several tools to help people block websites and apps that cause distractions and take up your time. For example, Freedom is an app that allows you to select websites you want to block for a set amount of time. You could block Facebook and Instagram for 15 minutes in order to stay focused. This app, like similar focus apps, works on both desktop and mobile devices so you won't be tempted to pick up your phone during your planning and grading periods. 
By removing these distractions, you can ensure that every minute you have is valuable.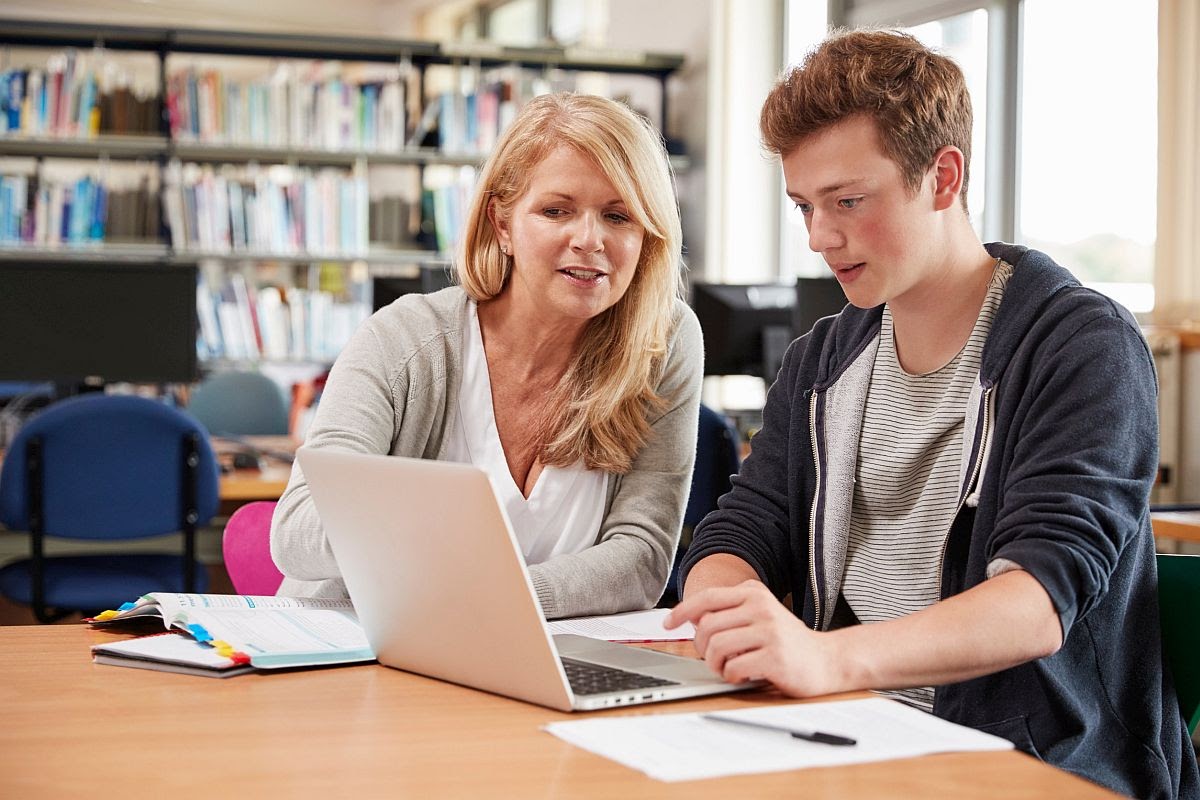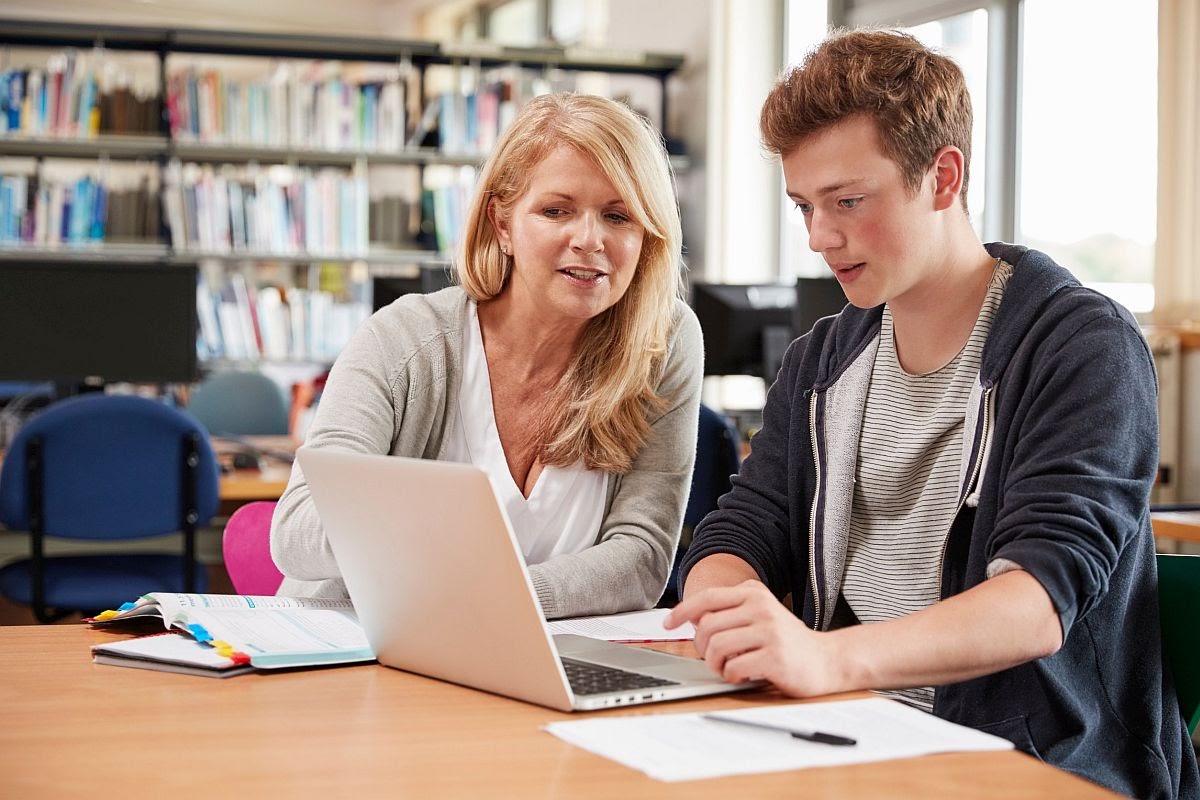 Streamline Your Lesson Planning
Lesson planning can take up hours of your week if you let it. The 45-minute planning period that most teachers get isn't nearly enough to put all of your creative ideas onto paper — and to turn these written plans into engaging activities. 
"Teachers need planning time to think about, sketch, physically set up (and take down), and reassess daily teaching practices and whole units," says secondary teacher Kyleen Gray, who blogs at Teacherevolution. "Without this time we're left scrambling to photocopy workbooks from 1999. Boring."
Lesson planning takes a long time because teachers want to engage students and use unique teaching tactics. It's possible to do that while respecting your time. One option is to dedicate set periods for your lesson plans. 
"I had two recurring dates," says Jennifer Martinez at Everything Just So. "The first Saturday of the month was dedicated to planning upcoming units while Thursday nights were reserved for creating plans for the following week." 
By scheduling time for lesson planning, Martinez doesn't have to worry about falling behind or getting distracted by other tasks. These planning periods are set in stone regardless of other work she has to do. 
There are also plenty of resources online where you can pull ideas and draw up lesson plans. "You don't need to reinvent the wheel," writes the blogger at Science in the City. "If it already exists, or something very similar already exists, by all means use it."
Use your social media apps to block distractions, but also recognize that many websites can help you with your planning. Teacher Matt Miller, author of "Ditch That Textbook" in fact recommends Twitter as a resource for lesson plans. Pinterest and Facebook can also offer ideas. Of course, you don't want to get caught up in irrelevant topics or funny memes.
"Social media can be a long, twisting, never-ending rabbit hole," Miller writes. "Consider giving yourself a limit — maybe 5 or 10 minutes — to look for a spark of inspiration."
You can also streamline your lesson planning with clear templates. This allows you to quickly fill in your objectives, goals, materials and steps to build out a lesson plan. Planbook, for example, has multiple digital templates and sharing resources. You can also save, share and modify lesson plans from one class to the next.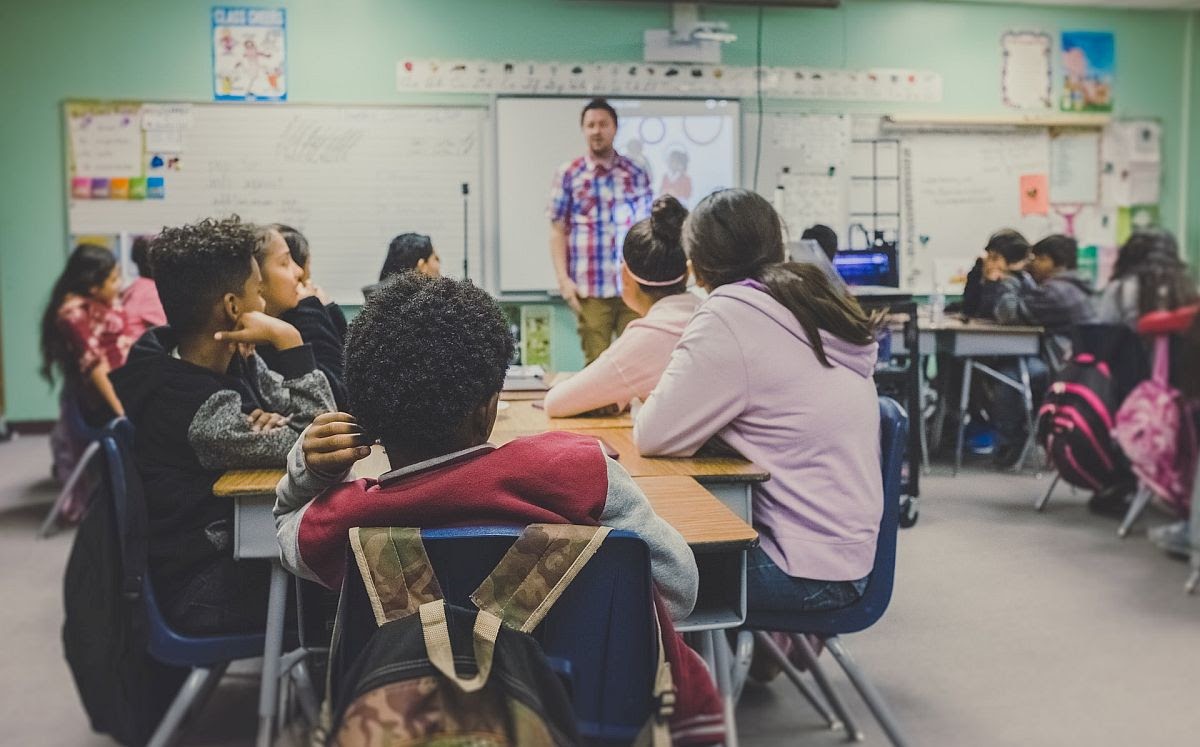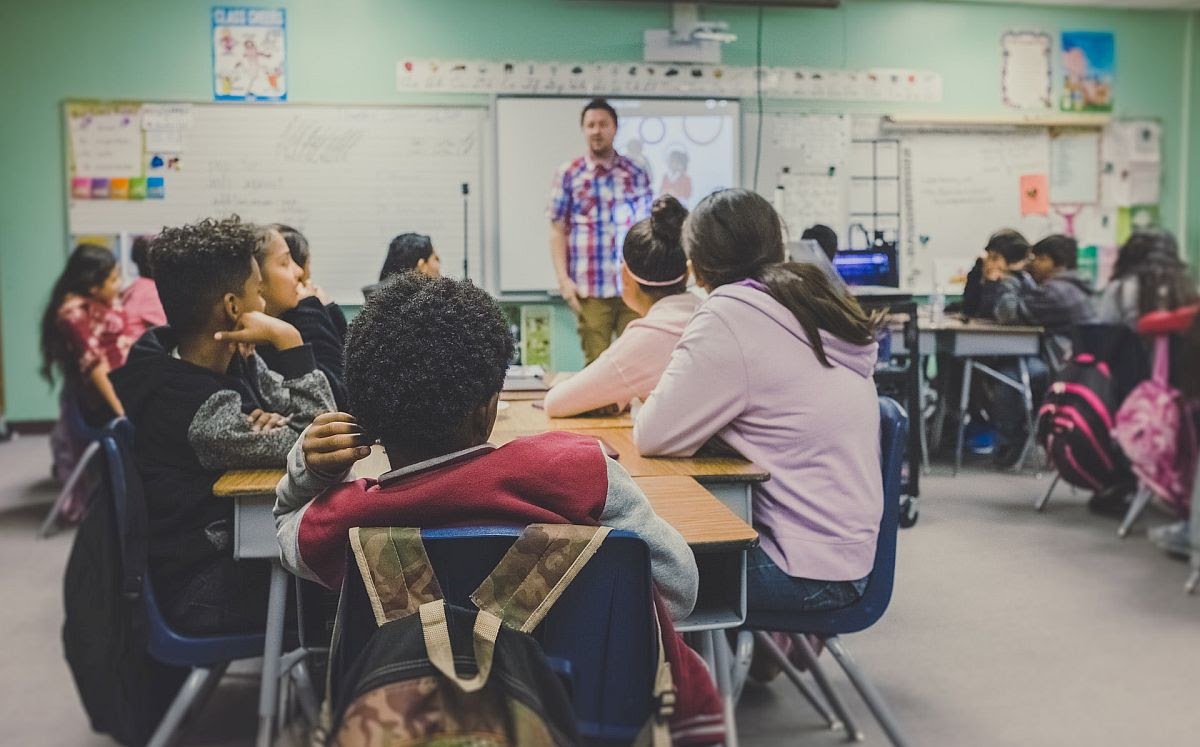 Create a Grading Strategy
Along with lesson planning, grading is another major consumer of teacher time. As you create more engaging lesson plans, it may take longer to review and grade different projects. 
"I like to go through and add comments to students' writing instead of just reading it and slapping a grade on it," says special education teacher Julia Van Ness. "Plus, it takes more time when you have to weigh the papers against one another to ensure that your grading is universal."
One way to ensure universal grading while streamlining the process is to focus on one particular aspect of the assignment, the team at EasyBib explains. 
For example, if you want to evaluate the ability of your students to cite research and incorporate sources into the writing, read through each paper with a focus specifically on sources. Then you can make a few other notes on writing style or the strength of arguments before moving on. This allows you to focus on the most important parts of the assignment so every student is graded fairly. 
Additionally, by focusing on the same aspect of the assignment, you can create "comment standardization" to provide clear feedback. Jessica Parker at Teach Every Day says that she tends to write the same feedback over and over. To save time, she creates a blank document with a few common notes so she can easily copy and paste them into the homework sheets or grading tools. This helps her save time instead of typing out the same thing repeatedly. 
There are tools that you can use to speed up the grading process without sacrificing the quality of your feedback. Showbie is an app that allows teachers to annotate photos and videos, for example. If a student creates a poster, you can take a picture and create digital annotations with feedback. This even allows parents to see the feedback and you can save your notes for later without having to keep the posters on hand. You can also create voice recordings for faster feedback if you don't want to type your notes out. 
By creating a standardized process for grading, you can save time while ensuring each student and assignment is treated equally.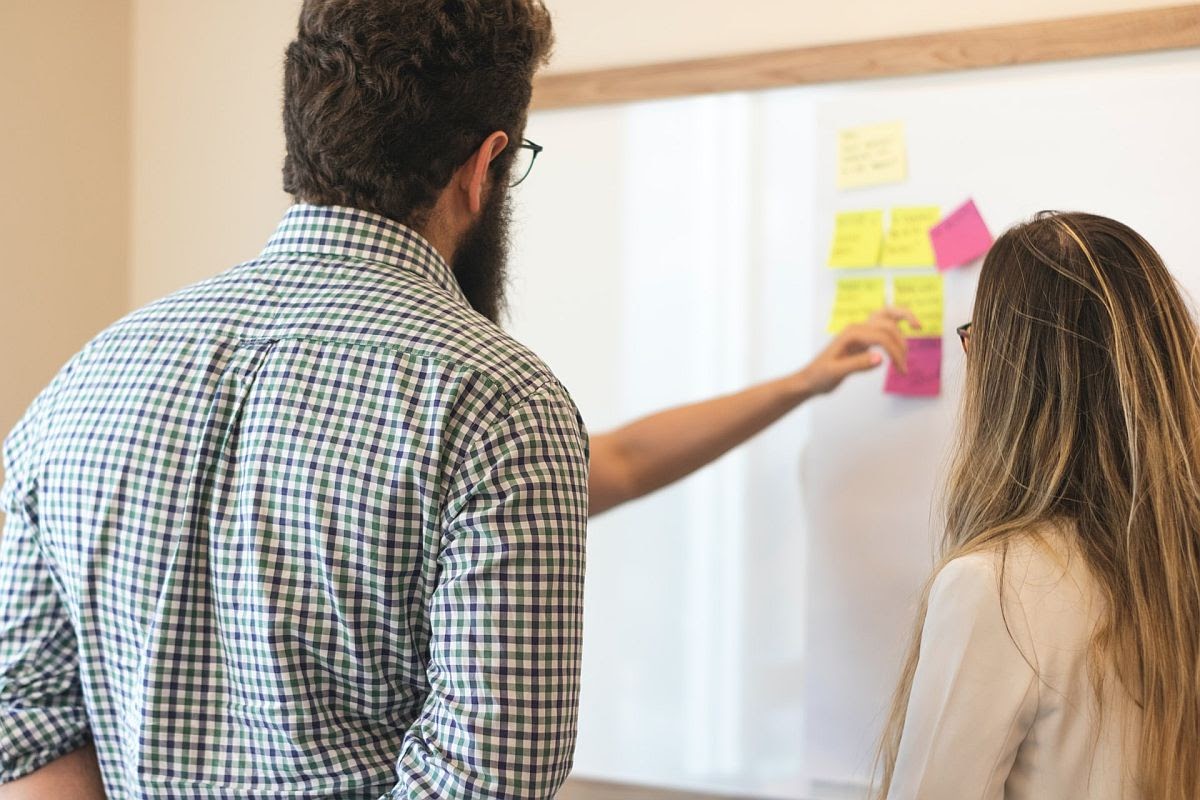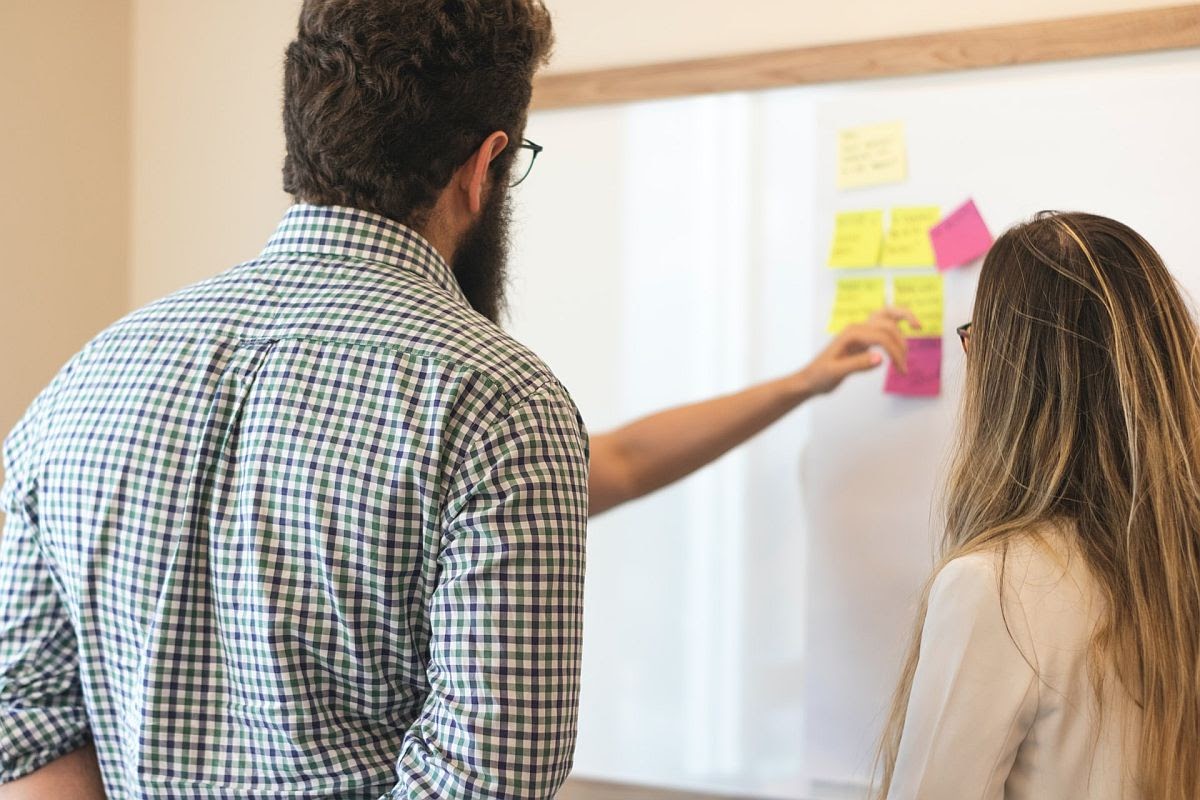 Use the Flipped Classroom Approach
As you return to in-person learning this year, you might be able to use the tools and resources that you developed during the pandemic to create a new classroom format. In particular, the flipped classroom lends itself well to the post-pandemic era. 
Robert Talbert, professor of mathematics at Grand Valley State University and author of "Flipped Learning: A Guide for Higher Education Faculty," does a great job of explaining the concept of the flipped classroom. 
"In the traditional framework, students get first contact with new concepts in class [the group space] and then higher-level interactions are all on the student side through homework and so on," he writes. "Flipped learning puts first contact with new ideas before group space activities, then uses the group space for active learning on mid- and upper-level tasks." 
Instead of a student feeling lost during class and carrying that confusion into homework, they learn from home at their own pace and then can ask questions once they arrive at school the next day. 
"A flipped classroom might be the perfect solution for the teacher who has spent the last year making instructional videos," says former teacher Tyne Brack. "Those videos represent so much time and energy — surely they don't have to go to waste when everyone is back in the classroom." 
You might have a library of videos from the past year which you can use to guide students through different concepts before discussing them in person the following day. Of course, you will likely want to supplement your recordings with other activities and lesson plans. Fortunately, there are online tools for that. 
"The right learning platform apps and tools can produce engaging content ranging from science videos to English lessons," says Retha Groenewald writes at Fractus Learning. "These tools help create instructional content, interactive lessons, polling surveys, activities, and student opportunities to ask questions and communicate effectively." 
Groenewald created a list of online tools that educators can use to implement the flipped classroom as a way to help you save time while creating engaging lesson plans. 
Give Time to Others
As you discover new ways to save time or digital tools that make your day less stressful, try to be mindful of how your time takes from others. Time is an incredibly valuable commodity that most educators and administrators crave. 
"I struggle with how in education, we are often looking for quick fixes to help drive student growth and achievement when in actuality, time is one of the biggest factors needed to see if certain changes work," says kindergarten teacher Shelly Gaughan. "Time is one thing that most of us, despite where or what we teach, can agree [is] the one thing we need more of that no one can really give."
Be open about how you save time and optimize your planning periods, which might encourage your colleagues to implement time-saving processes. Look for ways to save time in meetings and other collaborative projects. Even a few extra minutes each week can make a difference in the fight against teacher burnout.  
Images by: racorn/©123RF.com, stockbroker/©123RF.com, NeONBRAND, Marília Castelli