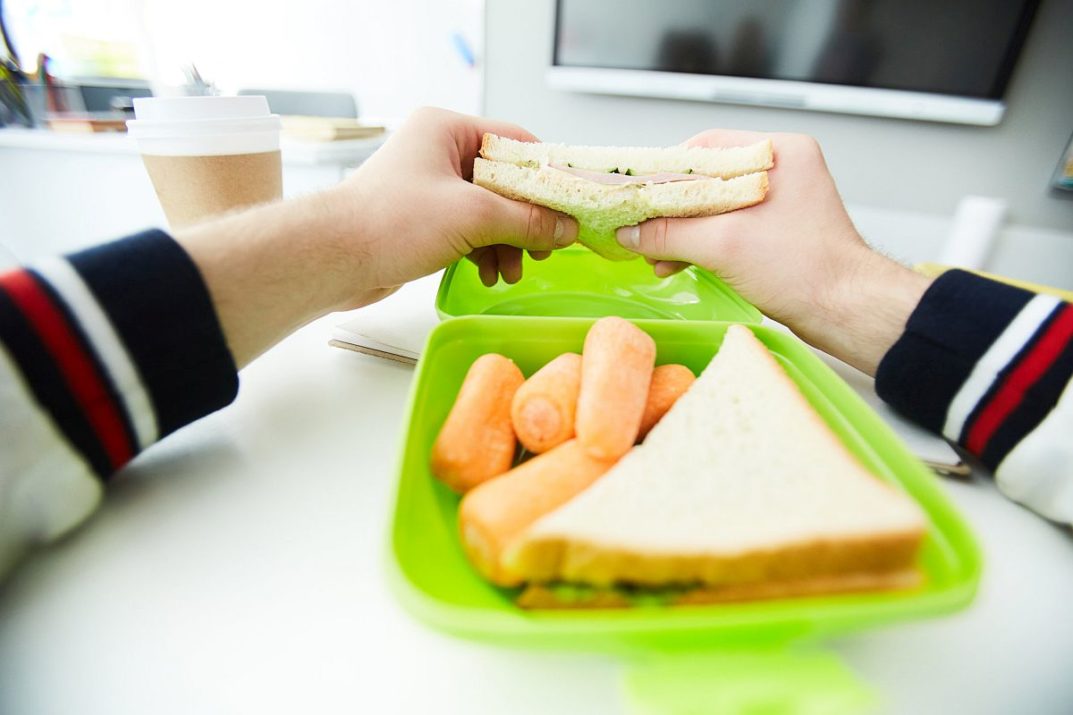 Schools are meant to be a safe haven for students, but teachers know that the outside world rarely stops at the classroom door. Many students walk into school with their worries written on their faces. Their hunger is apparent, along with their concerns for their family finances. These students often try to hide their situations in order to avoid bullying or taunting, which means they retreat further into themselves. As an educator, this is heartbreaking.
Across the country, teachers are stepping up to help their students and their communities. Using technology, they are taking on significant issues that prevent students from learning. With their hard work, kids can be kids and can arrive at the classroom ready to learn. 
Reducing Food Insecurity
A successful school day starts with a full stomach, but unfortunately, that's a luxury that many students don't have. Some try to hide their hunger pangs and get by on one meal a day — often the free lunch provided by the school. 
Other students try to avoid the free meals because they don't want to advertise their poverty. They don't want their peers to know about their home situations. 
"Even if a student qualifies for free breakfast, it comes with a stigma attached to it," says Brett Bigham, 2014 Oregon Teacher of the Year. "When classmates see you getting free breakfast, then they know that you're poor. For kids who are already vulnerable, this adds fuel to the fire." 
Every year, Bigham coordinates a school-wide food drive. He packs up food for families of different sizes. This way the program doesn't just care for the student, but also for their siblings, parents and relatives. 
Some educators are turning to technology to fight this stigma. Dr. Christine Riordan, president at Adelphi University, oversees the school's food pantry. Donations are monetary, which means students aren't stuck with dented cans or unwanted groceries. They can order items online and have them delivered anonymously. 
"Sometimes people don't want to come in and say that they don't have enough to eat, and we don't want members of our community feeling any sort of stigma," says Riordan. "So our team put together a virtual food pantry, where individuals can go online, put in an order and have food delivered." 
Other educators are challenging their STEM students to develop long-term solutions to fight hunger. Thomas O'Neill, an information technology teacher at Butler Tech Ross High School in Hamilton, Ohio worked with his students to create JEE Foods, a student-run organization that works to reduce waste and eliminate hunger locally. The group partners with local farms and grocery stores to collect and reprocess products by flash freezing or dehydrating and vacuum packaging them to extend their shelf lives. This reduces waste and preserves nutritional value.
For many teachers, the best they can do to fight food insecurity is to bring extra snacks to the classroom. Fortunately, many school groups and administrators are using technology to help food their communities and overcome the stigma of hunger.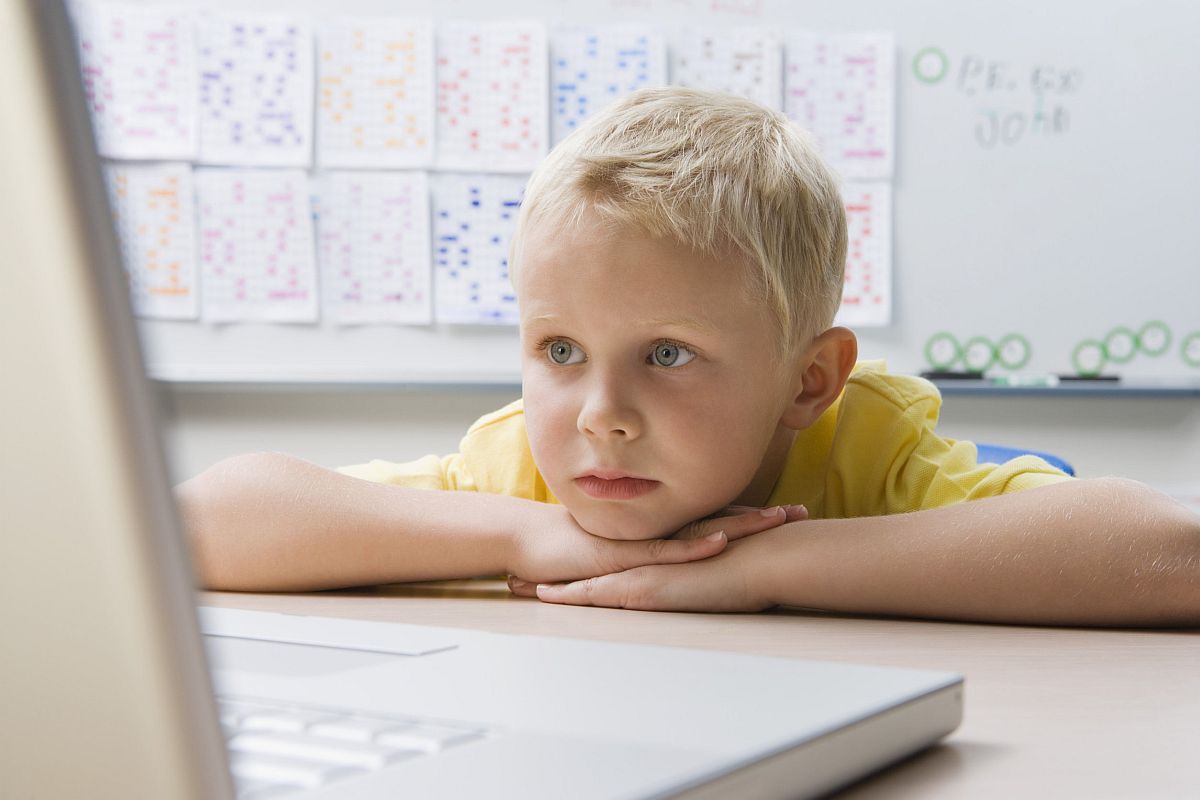 Assisting Homeless Families
Another key issue that educators continue to face is student homelessness. Many of their students' families experience temporary homelessness during the year or live transitionally with relatives and friends. Homeless levels increased during the pandemic as parents were furloughed or used their savings to cover medical bills and unplanned costs.  
"When people hear of families that are experiencing homelessness, they automatically think that this is a chronic experience for this family, and it's not always that situation," says Keya Flakes, McKinney-Vento homeless liaison at Denver Public Schools
Flakes uses funds to provide food to students, but also for hotel vouchers for families. The families can also use the money for car repairs (which can help parents attend job interviews and commute to work) and for storage units for their items. 
One concern about resource allocation is how funds are used to help homeless students and their families. While some funds are restricted to educational use (like field trip sponsorships and tutoring) flexible funds allow educators to spend money on practice barriers that keep students at home. These include items like shoes, coats, and other clothes that protect students from the elements while also allowing them to hide their situation. 
Casey Gordon, a supervisor of special populations at Kent ISD in Michigan, used funds to buy a flat iron for a student who lost hers in a sudden move and was embarrassed by her hair. "We went to Walgreens and bought her one, and she came to school every day after that," she says. What matters is to spend assistance funding so that students can show up to school every day and be able to do their best. 
While educators can't solve student homelessness, they can become advocates. They can lobby for how funds are used and look for additional solutions outside of school. They can use online resources to learn about grants and form connections with community members.
"What resources are available in your local community?" ask Ronald Hallett and Linda Skrla, professors at the University of La Verne and the University of North Florida, respectively. "A local service agency or church may provide backpacks with supplies at the beginning of the school year, or the uniform company may be willing to set aside a certain number of free uniforms for students experiencing homelessness. Some of these programs may already exist in the community." 
By connecting with parents, community leaders and neighbors online, educators can secure resources that otherwise would be out of reach for the students and the school. 
Improving Internet Access
The global pandemic highlighted how important internet access is for students — and how many students lack it. Teachers jumped into action trying to provide laptops to students while also looking for ways to bring education to internet-less homes. 
Without the internet, educators needed to get creative. In some areas, many homes have access to a television and basic local public broadcasting. Schools created programming that could reach students at home. 
"We are a small rural school with only 270 students," says Courtney Cochran, 2017-2018 Arkansas Teacher of the Year and high school principal. "And they are bursting at the seams with pride over seeing their classroom on TV, even though this [pre-K to eighth grade] programming isn't even for them." 
Other schools created internet zones. These were often outdoors because of the pandemic, replacing settings like libraries or internet cafes with parks.   
"When it comes to improving remote learning environments for the less-privileged students, schools should provide them mobile hotspots and wireless internet communications facilities in their communities," says Muhammad Usman Hayat, a digital privacy and security advocate. "The lack of internet access compels students and their parents to work in coffee shops, parking lots, and other public areas where they can connect to the WiFi network and perform their educational and official activities." 
The pandemic highlighted the need for long-term infrastructure change. Just because students are returning to in-person classes doesn't mean internet access isn't important and mobile hotspots and public spaces can't help students who lack these basic resources. As long as some students have access and others don't, there will always be a direct disparity in success rates.
"Wireless solutions are best for the short run, but in the long run, as demand for broadband access grows, we're going to need more and more wired solutions and fiber optic cable improvements," says John Windhausen, Jr., executive director at the Schools, Health and Libraries Broadband Coalition. "We ought to start thinking now about how to get fiber to everyone's home in order to provide that long-term access."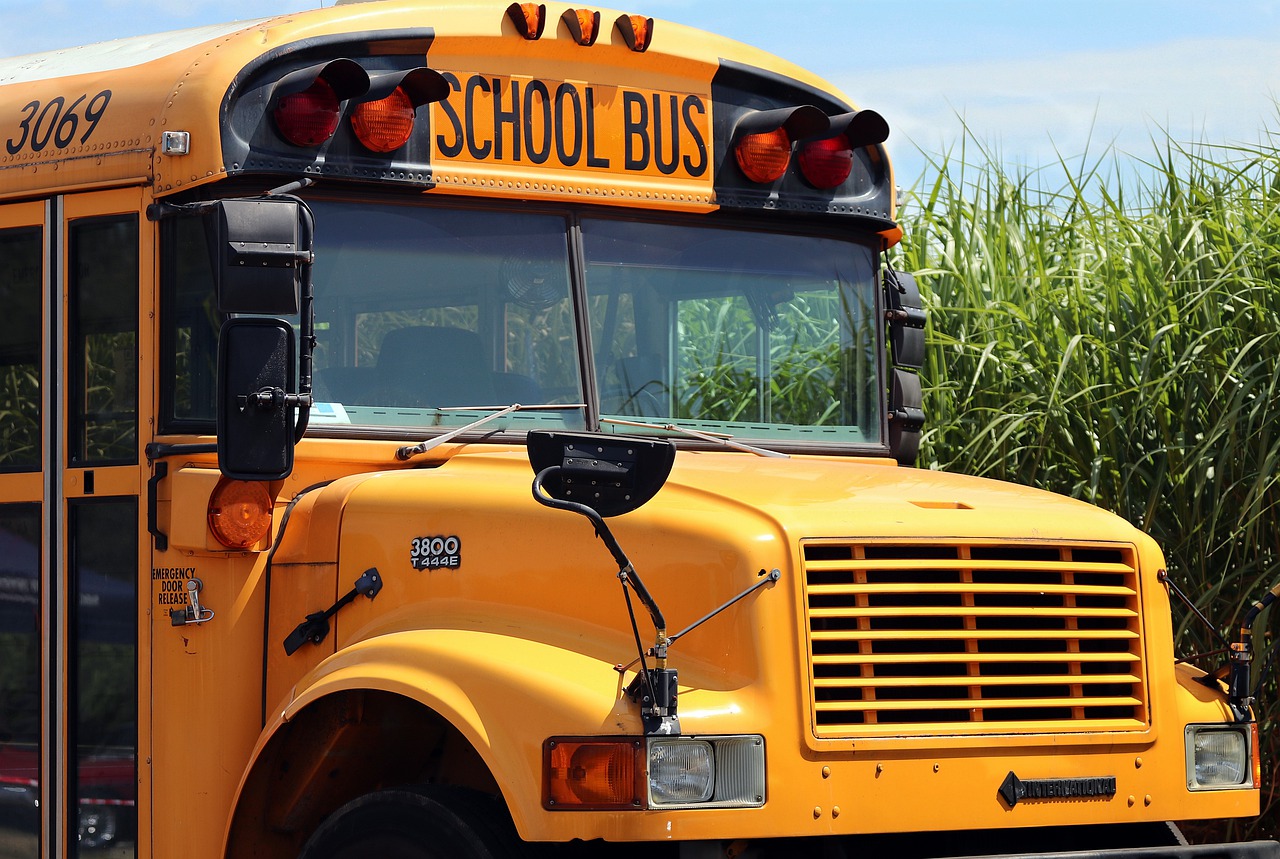 Providing Transportation
The pandemic continues to affect student access to education, beyond access to technology. Many bus drivers and support staff have quit over the past year, fearing the dangers of returning to work when most places are continuing to social distance. This created a crunch in school bus driver supply — a shortage that was already a problem before the pandemic and worsened throughout. Many districts are trying to find short-term solutions. 
Fortunately, school district transportation professionals are stepping in with technology solutions to address the shortage. Karim Johnson, director of transportation for the Bethlehem Central School District in New York, has implemented an electronic bus student registration process that is similar to the one used by his previous employer in South Carolina. 
"In the 2017-2018 school year, we were 20 drivers short," says Johnson. "With the electronic bus student registration process and routing software implementation/integration, we ended up being plus five drivers in March 2020, before school closed for the pandemic."
"More accurate data will help us match the number of bus routes to the anticipated number of drivers returning for 2021-2022 school year without sacrificing service," he adds. 
Tech innovations like this can get kids to school everyday, which is especially important for those who have no other means of transportation.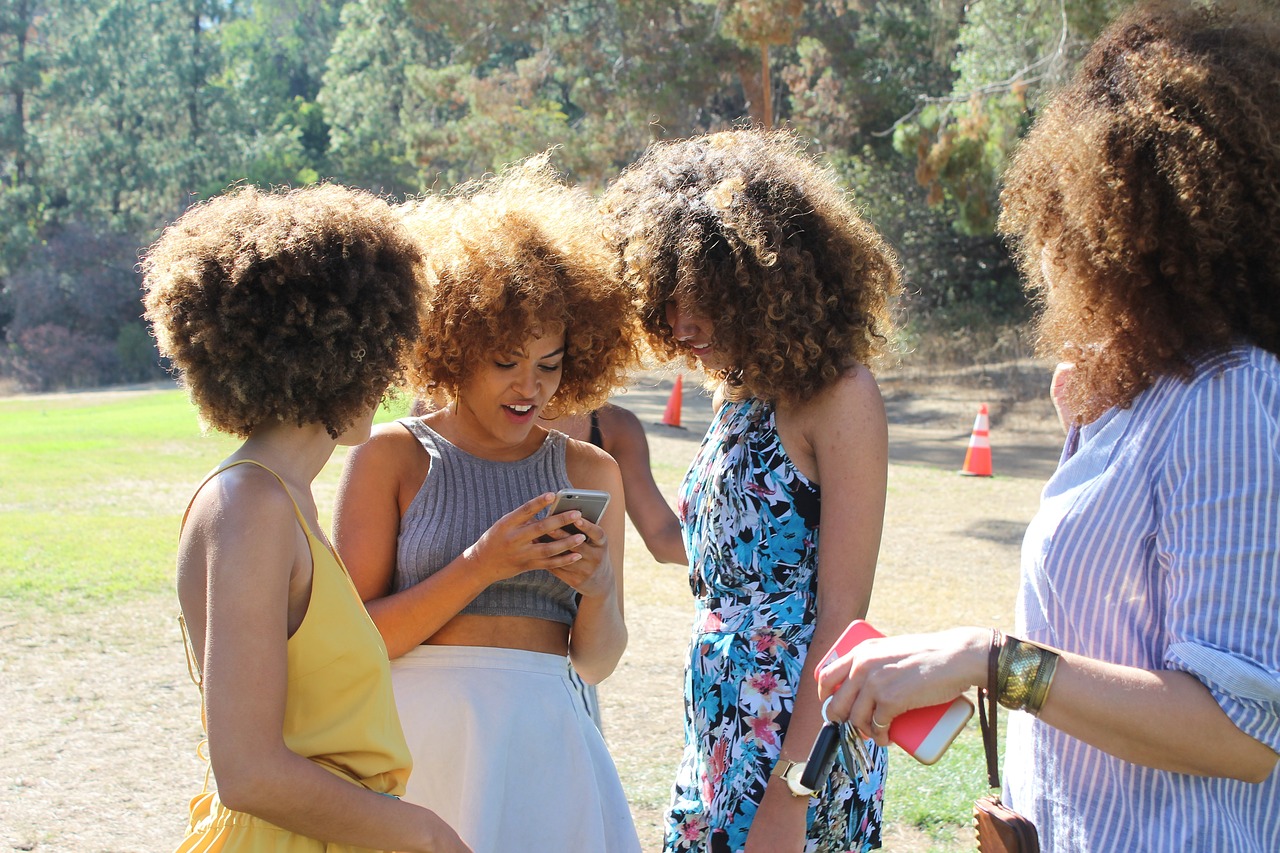 Preventing Cyberbullying
In some cases, developing a better understanding of technology is one of the best ways for educators to help their students and make the world a better place. Cyberbullying continues to run rampant in schools, as students spread nasty rumors and call each other names online. In many cases, these threats and names carry into the school day. 
"Cyberbullying can occur alongside verbal aggression and violent behaviour, and vice versa," write Calli Tzani, et al., researchers at the University of Huddersfield. "An escalation of bullying in the schoolyard to bullying online, or vice versa, could be at the hands of the perpetrator, or of the victim seeking revenge." 
Teachers are increasingly looking for ways to engage students in discussions about digital literacy and online etiquette. This is proven to be one of the best ways to address cyberbullying and to teach students what is acceptable online from a young age. 
"Since the digital world is part of our real lives, the rules that apply on the internet should be the same as those we are already familiar with in the physical world," says Cecilia Pastorino, security researcher. "When teaching kids about respect and social conventions, it's important to include the realm of the internet and ensure that they are also taught how to behave and communicate through digital media."
It's not uncommon for teachers to feel like they are behind on technological trends. No one knows about the latest TikTok challenge until it has spread like wildfire through the school. However, by having an understanding of modern technology and implementing rules around it, educators can take steps to protect vulnerable students. 
"In looking at how to prevent cyberbullying, establishing early boundaries and expectations of how students should interact has been shown to be among the most necessary and effective practices," writes the team at education platform GoGuardian. "With clear expectations of acceptable online and offline behavior, students have a roadmap for navigating digital and classroom spaces. If misconduct occurs, teachers are able to point to exactly what that violation was, and students are aware of expected consequences."
Not only can clear rules dissuade students from cyberbullying, but victims can feel more comfortable approaching authority figures because they know they will receive help.
The technology solutions discussed here won't eliminate homelessness or cyberbullying or school budget problems. But they highlight how willing educators are to take action when needed. This energy and passion make a community strong and lets students know they are supported. 
Images by: pressmaster/©123RF.com, moodboard/©123RF.com, pixel2013, StockSnap