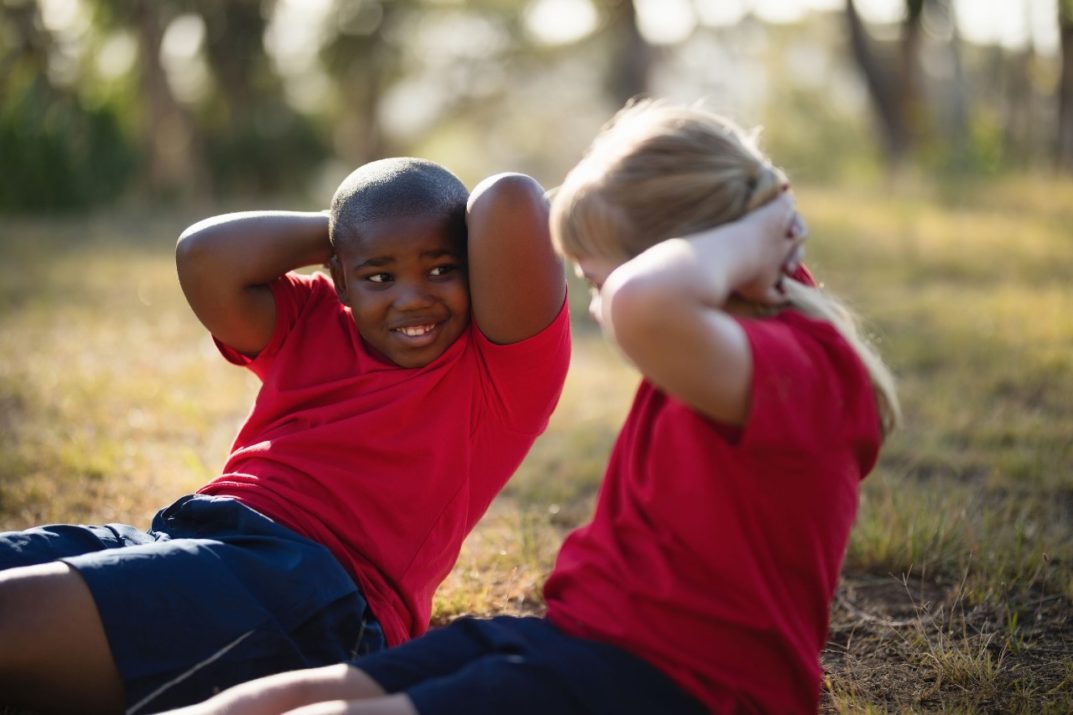 Educators have faced extraordinary challenges in the remote learning classroom. Science teachers have developed chemistry simulations and drama teachers have staged virtual productions and modified plays for the online experience. The amount of creativity showcased by educators is stunning. The same can be said for PE remote learning. Gym teachers across the country had to find ways to get students to move — often while keeping them in front of a screen.
Learn how phys ed teachers embraced remote learning with unique lesson plans, why their classes were so important, and how they can use those lessons learned to benefit students in the future.
Physical Education During the Pandemic
When lockdown first started, gyms and many parks closed, and most Americans were stuck inside their homes. This was alarming for parents who worried about the health of their kids and for PE teachers who wanted to keep the students moving. 
"Physical activity has numerous immediate health benefits, such as improved sleep and school performance," says Caitlyn Mooney, sports medicine physician at the University of Texas San Antonio. "In regards to long term health, it reduces the risk of cardiovascular and metabolic diseases, some cancers, and improves bone health."
The pandemic created high levels of stress for adults and kids alike. Children and teens worried about spending time away from their friend groups and if they would be able to participate in major milestones like graduation. For many students, their sports programs had served as a way to counter their stress and clear their heads at the end of the school day. All of these were cancelled. 
"Physical activity decreases stress, anxiety, and depression while boosting your immune system and improving overall wellbeing," says Caila Wagar, health and wellness intern at the Wellness Institute of Great Buffalo. "As this pandemic has placed many parts of our daily life on pause, physical activity among children should not be one of them."
Across the country, PE teachers jumped into action. They knew their virtual classes could give students an outlet to relieve stress, while also helping them keep up healthy habits that can last for decades after they leave school. 
"If the pandemic is resetting children's trajectories for physical activity, that can be difficult to change," said Genevieve Dunton, professor of preventive medicine and psychology at the University of Southern California. "It's much easier to prevent it than to try to treat it later on." 
The need for PE is more important than ever. Not only is the pandemic keeping students at home, but it's also making them much more sedentary. When asked about the physical activity of their children, 66 percent of parents with kids ages nine to 13 said their children were exercising somewhat or much less than before the pandemic, according to Dunton's study. About half said the same thing for kids ages five through eight. 
So how did PE teachers get kids moving? What worked — and what continues to work today? Let's dive into some of the creative ideas by educators.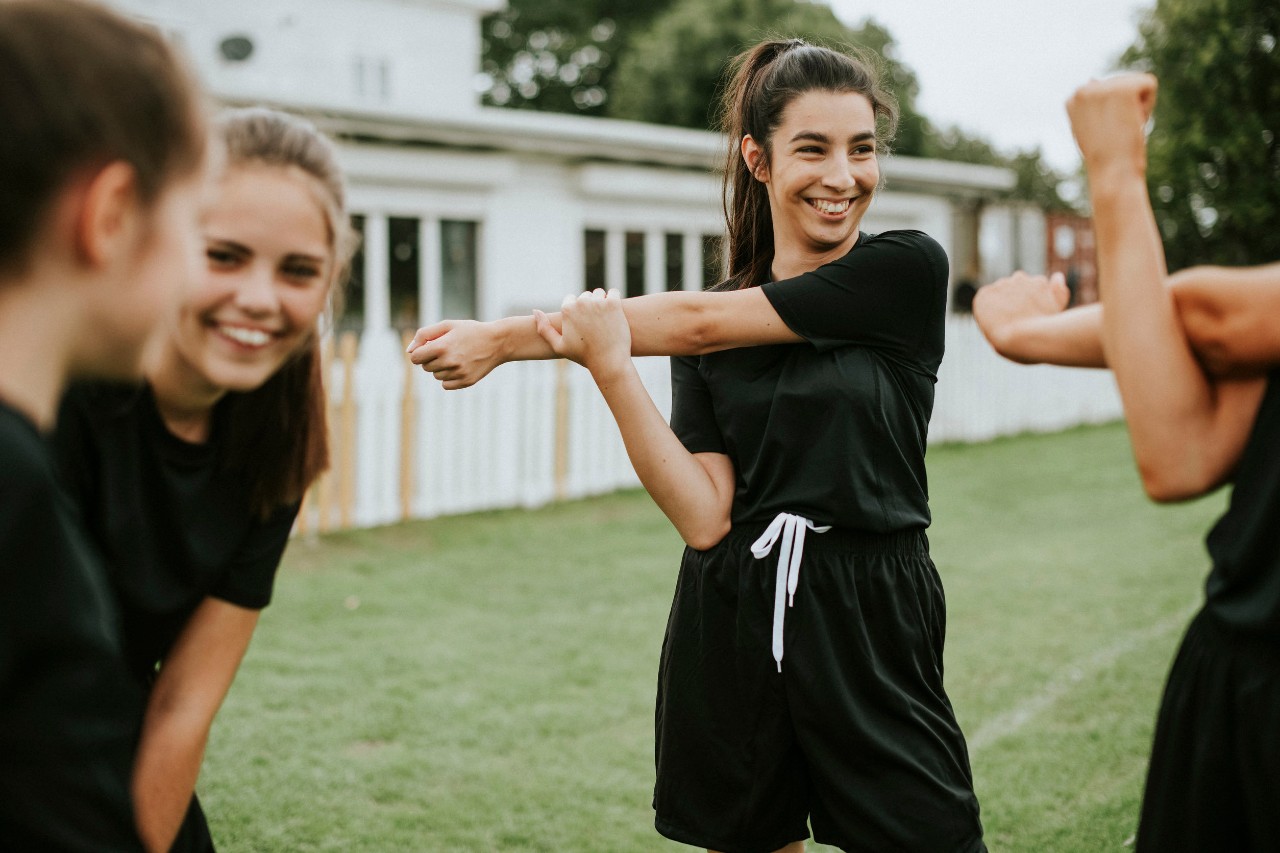 How PE Teachers Rose to the Challenge
The first thing that phys ed teachers realized was that their existing lesson plans were moot. They needed to adjust their priorities to focus on keeping students active and happy during their brief movement periods of the day.  
"Teachers had to leave behind what they thought they had to teach in order to teach what students needed," says high school physical education teacher Ann King. Instead of having 60 minutes to engage students, most PE teachers only had 15-30 minutes. PE time was cut as schools tried to figure out how to balance the rest of the school day online.
After the March 2020 school shutdowns, teachers had to plan for remote summer learning and hybrid PE classes in the fall.    
"The standards and objectives that students should practice in PE class change drastically when you subtract equipment, space, and a social aspect," says elementary PE teacher Timothy Gill. 
Gill's classes became a mixture of live virtual teaching, pre-recorded classes and socially distant in-person lessons. This often means creating three different experiences with different activities, all of which still need to meet state education standards.
For many PE teachers, the key to engaging students during the pandemic was to use items around the house. They didn't just use at-home gym equipment like jump ropes and yoga mats, but common items that most students already had. 
Pre-K through sixth grade PE teacher Meghan Radimer had her students play golf with laundry baskets and rolled-up socks. Students had to find items with different colors in their homes and their workouts were based on those. She also challenged her students to create towers made of shoes and assigned workouts based on whether they stood or fell. 
Some gym teachers embraced social media and digital tools to engage students. Michelle Huff, a high school PE teacher in New Jersey, created TikTok videos to engage her students. She posted daily workouts and encouraged her students to participate. "PE is so important because our kids are sitting from 8 to 3," Huff tells The Washington Post.
All of these adjustments served one purpose: providing students with a positive and useful physical education experience even if they were logging on from their kitchen tables.
"Students still need to be able to receive high-quality, standards-based physical education," Carly Wright, senior manager of advocacy at the Society of Health and Physical Educators (SHAPE America), told K-12Dive in 2020. "We wanted to see that continue no matter what type of learning is taking place."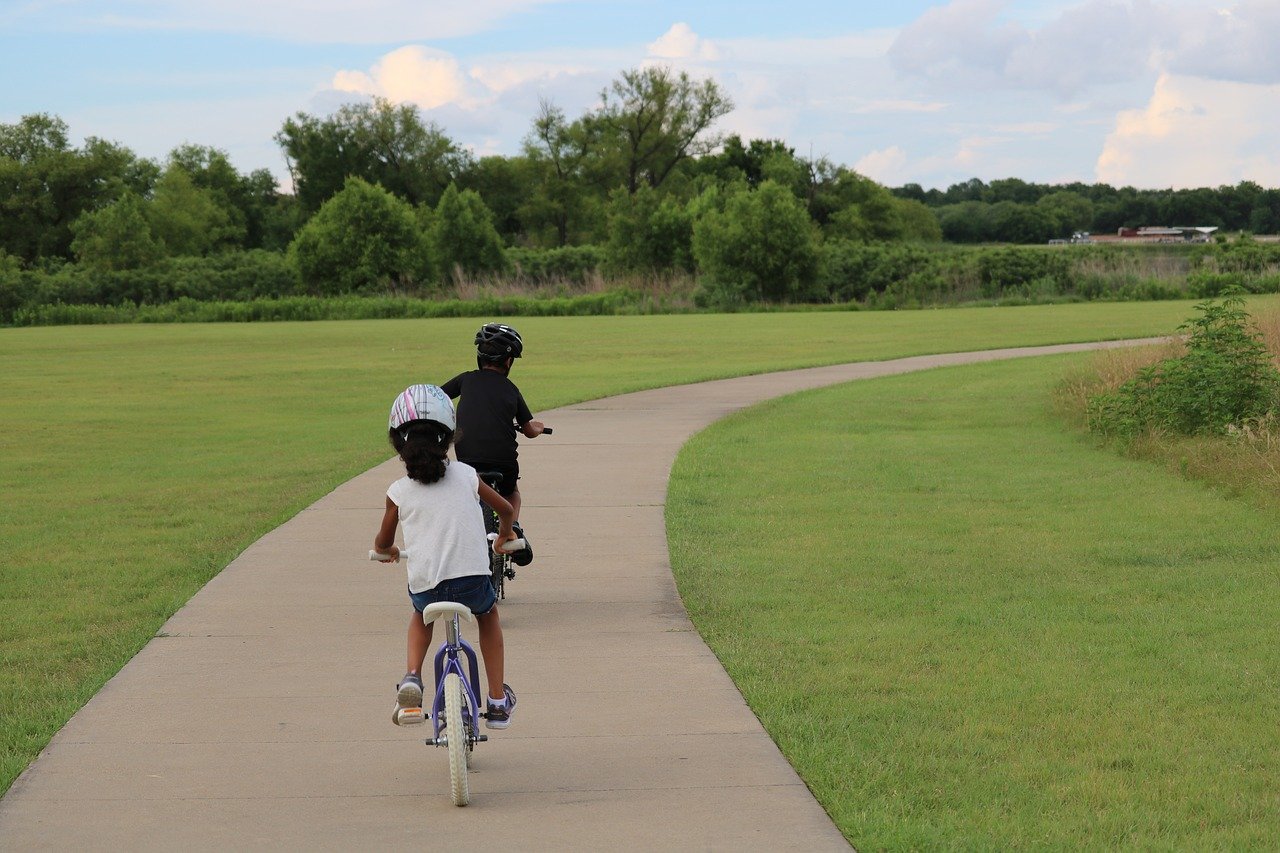 Meet the Educators Changing PE for the Better
The pandemic has disrupted fundamental aspects of our lives, like how people work to where they live, and some of those changes may remain in place going forward. PE class is another aspect of our "old lives" that may have experienced irrevocable change. 
"We hope that through this horrible situation that we can raise the value and role that health and PE teachers play in the school," says Michelle Carter, director of educational content and programs at SHAPE America. "There's a connection between the mind and the body. Now more than ever, that connection is something we must celebrate." 
In particular, some leading voices in the physical education community are calling on teachers to take a step back from solely focusing on state standards and to instead emphasize the lifetime value that comes from good physical education and exercise. 
"We're more concerned about getting homebound students to move and be active than measuring their fitness levels and skill performance," says Dr. Robert Pangrazi, professor emeritus at Arizona State University, in a call for change. "This all smells a bit like focusing on lifetime activity to me."
Additionally, some educators are working to connect PE to the larger curriculum. In the same way that kids hone their reading and writing skills in each class, some phys ed teachers want to examine how students move through the world around them while exploring different subjects. 
"The role that PE can play as part of the wider academic curriculum seems to be, at best understated, and at worst, completely overlooked," Andrew Sprake and Clive Palmer, lecturers at the University of Central Lancashire, wrote in 2018, well before the pandemic. 
They encourage PE teachers to think beyond the enclosed gym with jumping jacks, weights and cardio exercises. Instead, physical education is a part of everyday life, from exploring wildlife by kayak to understanding the math and physics behind riding a bike. 
"I saw this as a chance to show how PE is relevant to the whole child," says Myriah Volk, a former gym teacher who converted her car into a mobile gym. "When you think about how kids doing distance learning are sitting and staring at a computer all day, it becomes even more important to get them moving."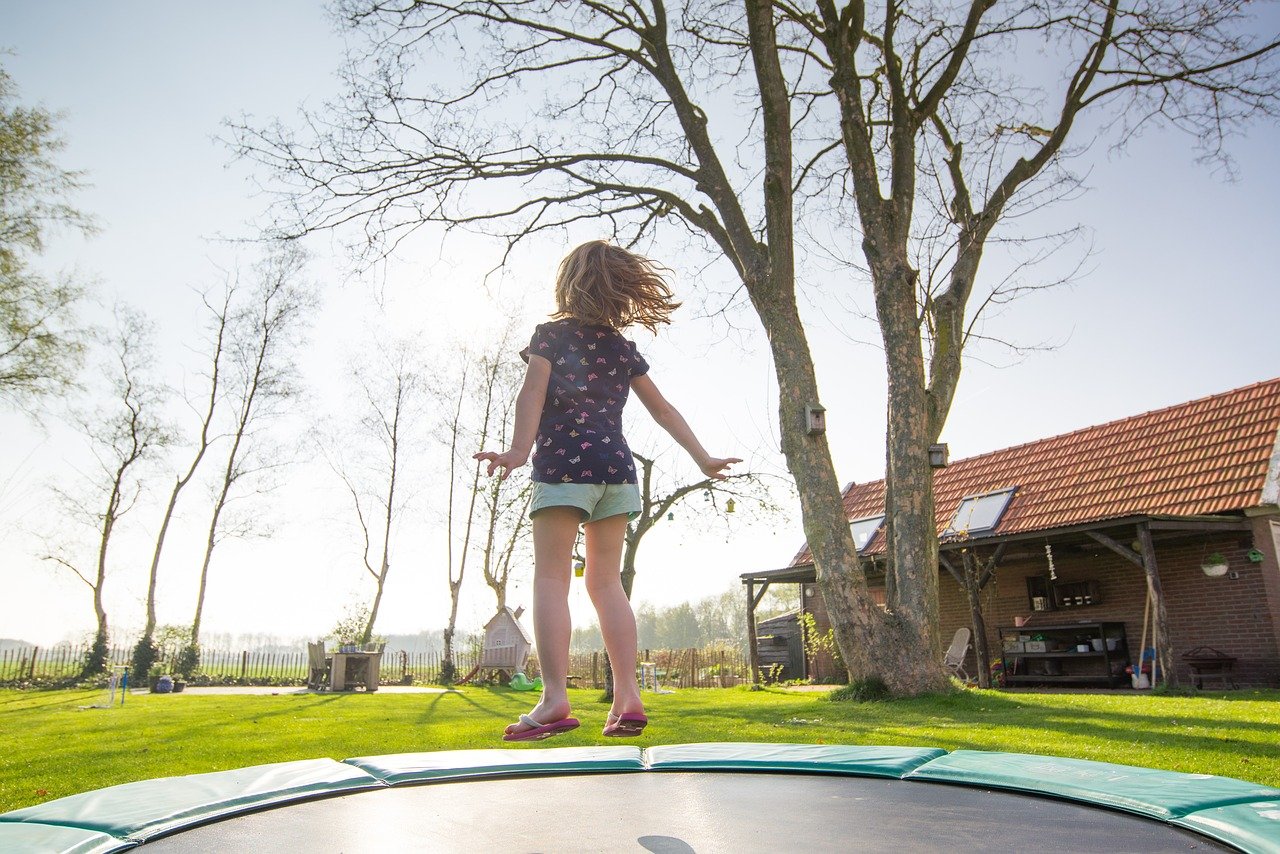 Online Resources for PE Teachers
The physical education classroom changed dramatically this year, but it doesn't have to return to its former ways when schools return to in-person teaching. You can apply the creativity of the past year to your future students and focus on developing long-term healthy habits for students. Here are a few resources you can turn to for your lesson planning:
Ben Landers, a K-12 PE teacher and podcaster, created a wonderful guide with resources for PE at home. He shared his resources in both text and video format and recommends taking screenshots and printing information for those without reliable internet.
PE Central is a website for gym teachers looking for creative lesson plans that can be completed online or in person. It can be filtered by grade level and by the type of activity or skill you want to hone. For example, you can select at-home PE skills for remote learning or modify a lesson related to dribbling or hula hoops to the virtual experience.
FitnessGram curated a list of online physical education resources to help teachers during the COVID-19 pandemic. Educators can create PE lessons with digital toolkits or tap into existing games created by NFL Play 60 and GoNoodle.
Quality physical education isn't about seeing which student can run the fastest or who can lift the most weights. The goal of PE class is to build healthy habits and know-how in kids that they can use for their whole lives. The pandemic created a challenge for PE teachers, but the best ones will use this year to rethink why they teach and retool how they engage their students.
Images by: Wavebreak Media Ltd/©123RF.com, rawpixel/©123RF.com, Rhythm_In_Life, Skitterphoto