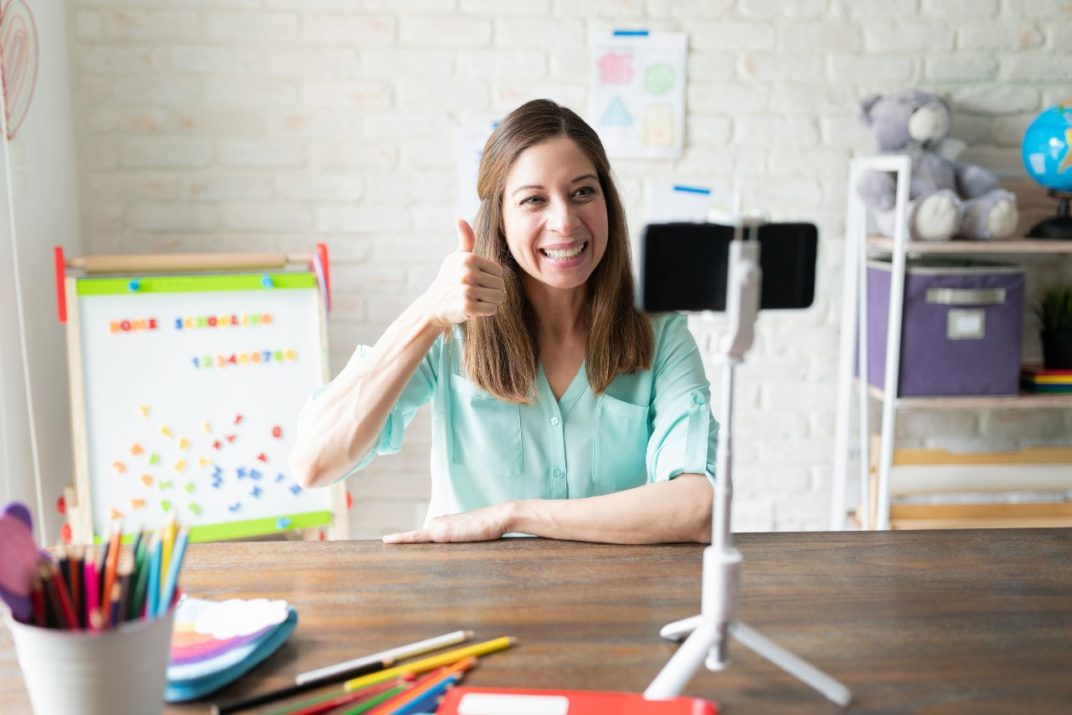 Teachers, students and their parents have all been adapting to the Zoom classroom, with new experiences and challenges calling for creative solutions. As teachers continue to engage with their pupils online, they are starting to notice how parental participation varies with each class — for better or for worse. 
Some parents hover over their children and answer questions for them, while other students don't have an adult at home, even if they are still in elementary school. 
If you are a teacher trying to juggle different levels of parental involvement, know that you are not alone. This guide can help you understand the relationship between parents and teachers in the Zoom classroom. 
Sometimes Parents Need to Take a Step Back
When students first logged on to Zoom and started virtual learning, many parents were surprised at how quickly their kids took to the technology, reading along with their teachers and raising their hands virtually to answer questions. 
"When you're a parent and the unthinkable happens… someone reminds you that kids are resilient, adaptable," journalist Dan Sinker writes at Esquire. "For many kids, this terrible version of school will quickly become normal. My five-year-old now mutes and unmutes like the salesperson of the month on a conference call, and yours probably will, too."
Some parents have shared stories of their kids juggling meetings throughout the day for different classes, with one hearing their young child sigh and say, "this discussion could have been an email." 
Other parents, however, are still learning to let their children learn. They sit next to their kids all day or at least keep an eye on them while they get their own work done. 
Tonilyn Hornung, author of the humorous self-help book "How to Raise a Husband," doesn't want to hover. "I probably shouldn't eavesdrop or drop advice while my son is virtual schooling," she writes. "But he was missing out on crucial information while working on his scariest monster face for the camera."
This has left teachers discussing "parent etiquette" on Zoom and creating classroom guidelines for how the adults should behave while the kids learn.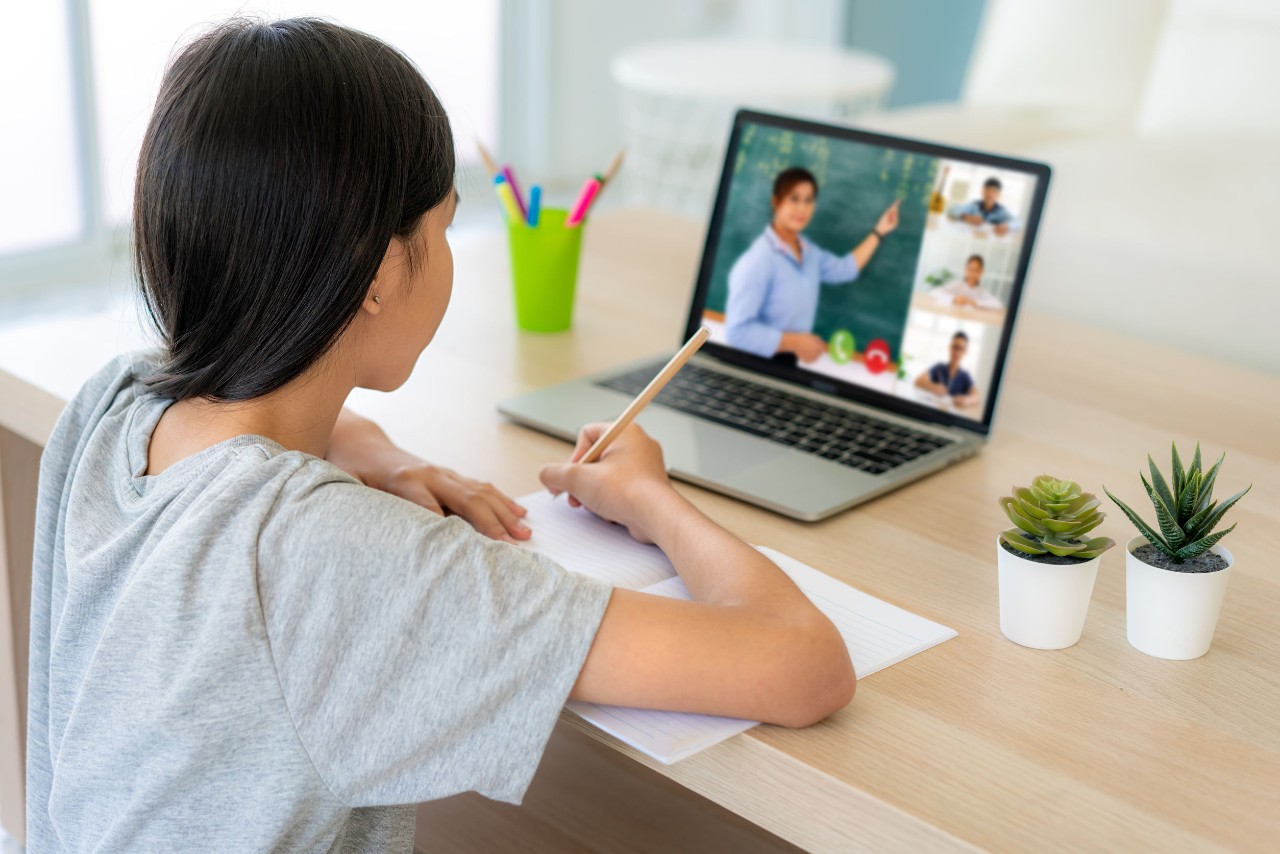 There are Healthy Ways to Engage Parents
While some educators might be frustrated by overbearing parents, there are ways to use these adults to make the learning experience more engaging. 
"Pre-COVID-19, teachers often invited parents to classrooms for activities such as story-time for elementary students, career fairs, and lessons on different cultural holidays and traditions," Teresa Liu, a researcher at EAB (formerly the Education Advisory Board), writes. "Teachers can easily translate these parent activities to a virtual environment through a videoconferencing platform."
If a parent shows that they want to be involved in the classroom — particularly relating to certain subjects they have expertise in — teachers can tap them to use their knowledge, maybe acting as a guest teacher or creating a presentation for the class. 
Parents can also work as advocates and cheerleaders, encouraging their children to participate. They have the benefit of having in-person contact with your students and of course know them better than anyone else in the world.
"We often underestimate the role of the adult in the room, in person, to provide motivating variables to learn," Beyhan Farhadi, Ph.D., high school teacher and postdoctoral researcher at York University in Toronto, tells the New York Times. "This includes detecting nonverbal cues when they are struggling to ask questions, since reluctant learners are less likely to advocate for themselves."
That said, there may be times when parents need to back away so students can speak openly and have healthy discussions.
"The way we talk and relate to each other just gets a little distorted, because we're thinking about that other person present," says eighth-grade civics teacher Andrea Zimmerman. "You feel you've got kind of two audiences." 
This is particularly true when educators are talking about potentially-sensitive topics like politics and elected officials, which are key aspects of civic engagement. Teachers don't want parents jumping in and pressing their political opinions on the classroom or preventing their students from learning in an objective manner how the government works.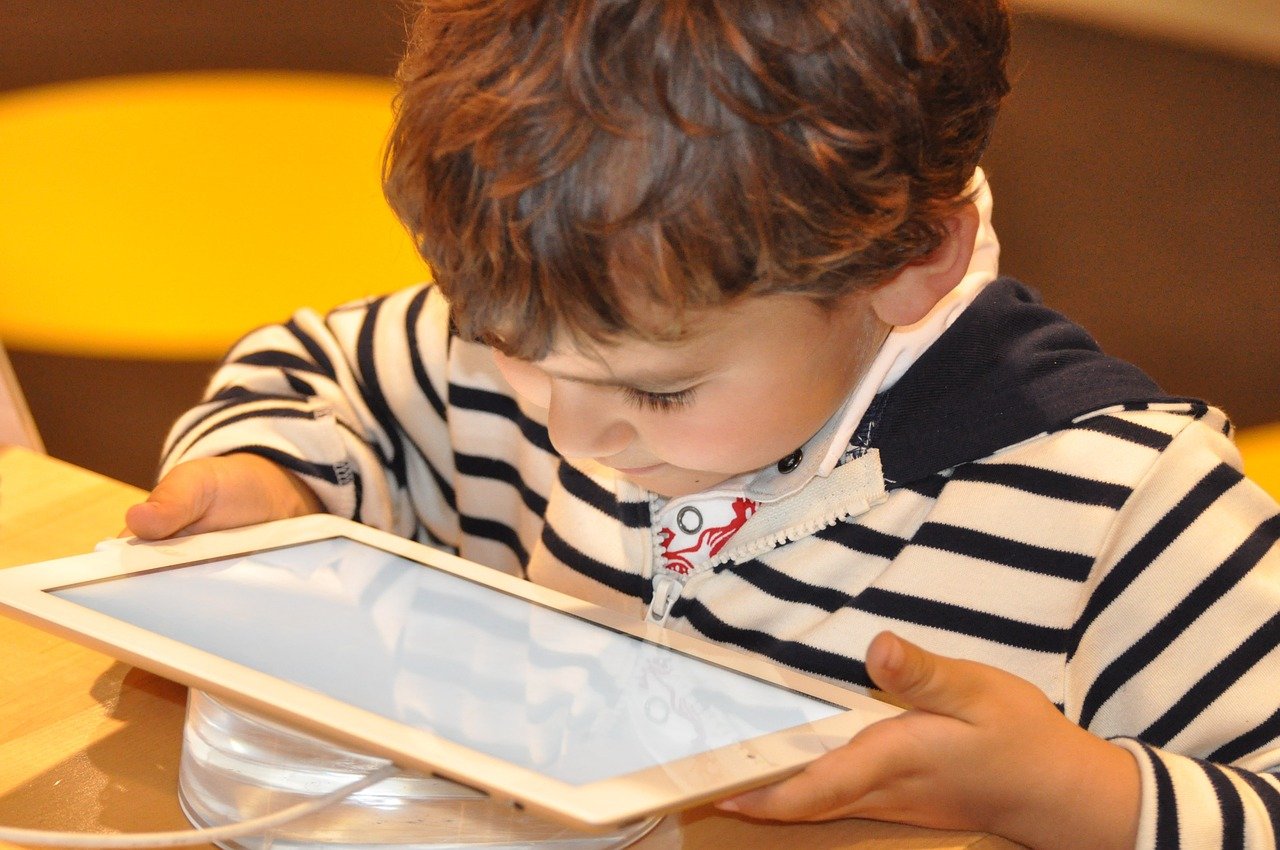 Show Parents What Their Kids Need
If parents aren't respecting your classroom or you need extra help with their presence, look for ways to show them what you need and provide concrete steps that they can act on. One example of this is reviewing whether or not a parent needs to be present throughout the day. 
"The amount of supervision your child requires will depend on a number of factors, including your child's age and independence," Dr. Laura Phillips, a pediatric neuropsychologist at the Child Mind Institute, writes. "Younger children need more supervision to get set up and to stay on task."
Some parents worked remotely before the pandemic while others quickly switched their office to online. They are likely unable to sit next to their child all day and help them learn. Try to communicate the most important times where a parent should be present to offer support to their child. 
"If your kid really struggles with reading, for example, make sure that is the one class you focus on," advises Devorah Heitner, Ph.D., author of "Screenwise: Helping Kids Thrive (and Survive) in Their Digital World" and founder of Raising Digital Natives. 
This allows parents to prioritize their kids during key parts of the day, rather than expecting them to be there every minute.
Additionally, parents can help teachers by reviewing work and offering lots of praise when a child makes a good effort or does a great job on a project. 
"Many children miss receiving reinforcement and reassurance from teachers and counselors," Karina Zaiets and Janet Loehrke write at USA Today. "Putting a check mark, star or sticker on a work assignment can go a long way to encourage a kid."
Adding a sticker to a worksheet might seem like a small gift, but this can have a major impact on the learning experience of students. Unfortunately, many teachers lost this simple strategy when classrooms went digital. 
"The strain on kids is enormous," says Dr. Matthew Biel, chief of the child and adolescent psychiatry division at MedStar Georgetown University Hospital. "Your 7-year-old wants to be recognized when they raise their hand. Oftentimes doesn't happen on Zoom. They want to be able to make a comment, make a joke with a peer — can't do that, no chatting allowed."
While parents can be valuable in helping students overcome learning blocks, they play a much bigger role in the happiness and stress management of their kids.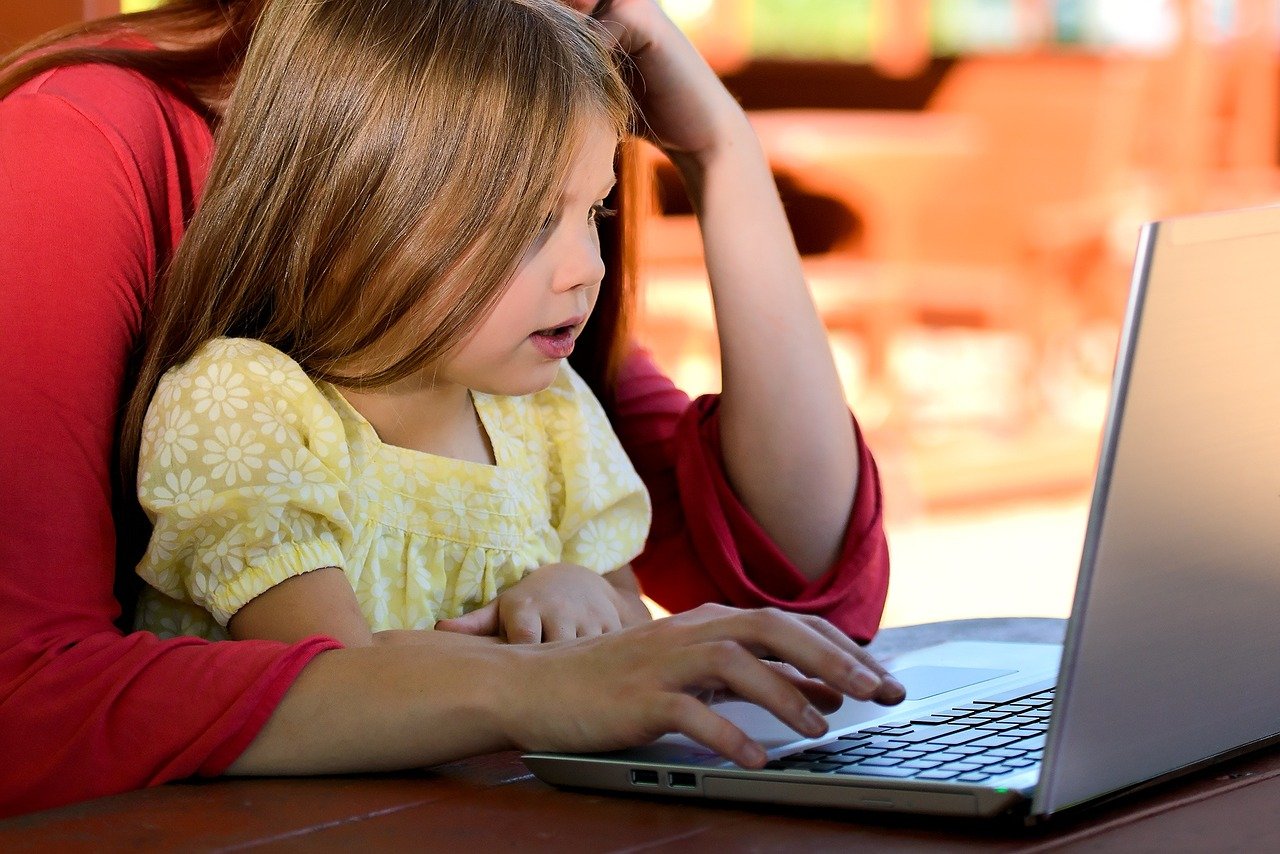 Consider the Mental Health of Parents and Students
As an educator, you care deeply for your students, but you might also find yourself caring about the parents you interact with virtually. 
"Remember that parents have their own worries," teacher Holly White writes at Edgenuity. "COVID-19 has led to increased feelings of uncertainty over employment, finances, economy, and physical and mental health. As teachers, we can check on the student and the family's emotional well-being. Ease stress rather than adding to it."
Even with parental help and teacher support, some students may have a harder time this year. Remote learning isn't for everyone, and many students have reported higher levels of loneliness, depression and anxiety. 
"Because of the switch to remote learning, it's a whole new problem set with how to identify mental health issues with children, adolescents, and college students," says Dr. Gabrielle Shapiro, chair of the American Psychiatric Association's Council on Children, Adolescents, and Their Families. 
Teachers can set aside time to let students talk about their feelings and then can turn to parents to see how they are doing as well. This can be done at the end of the day or after students are dismissed before they log off Zoom. If teachers know that parents are feeling overwhelmed, then they can scale back what is asked of them. 
Teachers can also help both parents and students by sticking to routine schedules and minimizing change throughout the learning process. During a time when so many things are uncertain and rules are constantly adjusting, the classroom can be a place of stability. 
Have Better Parent-Teacher Conferences
If you do have the ability to meet with parents, make the most of these calls to maximize the benefits to students. Virtual parent-teacher conferences can be powerful for getting on the same page. 
"If you're worried about virtual conferences having the same effect as in-person, don't be," elementary teacher Amanda Richardson writes. "We want to meet with parents so we can all understand a student's needs, skills, and personality to help that child learn and grow the best that we can. That parent-teacher connection truly helps the teacher-student connection."
There are a few ways you can improve your virtual conferences. For example, teacher Cecelia Magro gives parents a pre-conference questionnaire so they can tell her what they want to discuss. You can also email parents asking what they want to see their kids accomplish and improve in. This gives each meeting a rough agenda and direction, adding meaning to a limited amount of time.
Additionally, you may need to spend more time guiding parents through certain best practices to help their kids master virtual learning. They might think they are acting in their child's best interest, but are really creating distractions. 
"Don't forget that as educators, we have a deep understanding of child development that not all parents have," write literacy coach Ashley Huckabone and Audrey Campbell, former teacher and senior content manager at Turnitin. "Offer suggestions to keep their student well organized and prepared, but don't forget to be equally understanding, patient, and explicitly encouraging. Now, more than ever, teachers and families are working as a team."
Images by: Antonio Diaz/©123RF.com, Prasit Rodphan/©123RF.com, Nadine Doerle, finelightarts